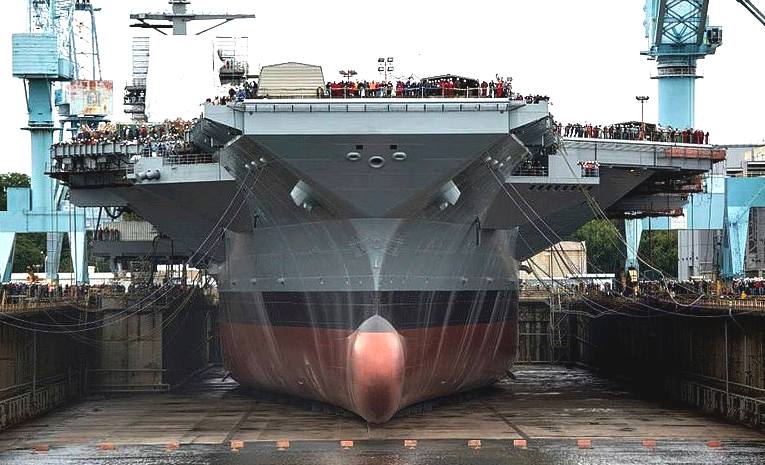 The Gerald R. Ford-class aircraft carriers (or Ford-class) are a class of supercarrier for the United States Navy, intended to eventually replace the current Nimitz-class carriers. The new vessels will use a hull design similar to the Nimitz carriers in appearance, but many aspects of the design will be different, implementing new technologies developed since the initial design of the previous class (such as the Electromagnetic Aircraft Launch System), as well as other design features intended to improve efficiency and running costs, including a reduced crew requirement. The first hull of the line will be named Gerald R. Ford and will have the hull number CVN-78.


DINOSAURS
Aircraft carriers are an outdated form of battleship that superpowers like to parade about the ocean to demonstrate affluence, in the process polluting the planet massively. The new US Gerald R Ford class carrier is no exception. Most navies have retired this class of warship with no plans to commission another. A few navies are newly dabbling with self-build to discover the tremendous cost causing delays to completion. Only the US is investing seriously in replacing the Nimitz class so that they can continue to thumb their noses at poorer less advanced nations like playground bullies. These days it only takes one torpedo, or one cruise missile to sink a large warship. The larger the conventional warship the more staggering the loss of life - and the blow to the nation concerned. It's a high price to pay for a bit of ocean swagger.
LITTORAL WARSHIP & CHUCK HAGEL - BLOOMBERG FEBRUARY 2014
U.S. Defense Secretary Chuck Hagel said his "considerable reservations" about the Littoral Combat Ship led him to bar planning for any more than 32 of the vessels, 20 fewer than the Navy's $34 billion program.

"Given the emerging threat environment of the future, I have considerable reservations as to whether this is what our Navy will require over the next few decades," Hagel said in a memorandum to Navy Secretary Ray Mabus.

The document, obtained by Bloomberg News, expands on Hagel's doubts about the ship and his decision to block any new contract negotiations to buy more than 32 of them, which he announced yesterday in outlining the Pentagon's proposed budget for the year that begins in October. It's the first time Hagel has questioned a major weapons system since he became defense secretary a year ago.

Questions have been raised about the rising costs of the Littoral Combat Ship and how it would fare in battle. Michael Gilmore, the Pentagon's director of operational testing, has written that the ship "is not expected to be survivable in high-intensity combat."

The Littoral Combat ship, lightly armed and intended to operate in shallow coastal waters, is made in two versions by Bethesda, Maryland-based Lockheed Martin Corp. (LMT) and Henderson, Australia-based Austal Ltd. (ASB)
In the memo dated yesterday, Hagel instructed Mabus to review the ship's performance and to prepare alternative proposals for a small combatant vessel "generally consistent with the capabilities of a frigate."

OPTIONS

The decision comes after the Navy spent as much as $12 billion since 2004 on the program, which will have 24 ships under contract if money for the next four requested is approved by Congress for fiscal 2015.

Options that Hagel told the Navy to study include a completely new ship design, existing ships including the Littoral Combat Ship and a modified version of it, Hagel said. The options should also include target cost, mission requirements, sensors and weapon requirements, Hagel wrote.

"If a modified LCS is an acceptable option," negotiations "should seek to incorporate" improvements "as soon as possible," Hagel said in the memo.

Even as Hagel questioned the Littoral Combat Ship, President Barack Obama's nominee to serve as deputy defense secretary defended it at his Senate confirmation hearing.

The ship "is on solid ground and meeting its cost targets," Robert Work told the Senate Armed Services Committee today. As Navy undersecretary in 2012, Work wrote an extensive defense of the program's performance including cost.

ALMOST IMPLODED

Work said that while "the program almost imploded" in 2008 over cost overruns, "I believe since 2009," under the Obama administration, it "has met its cost targets."

Work said he hadn't read a report last year critical of the ship by the U.S. Government Accountability Office.

"Wow!" Senator John McCain, an Arizona Republican who has criticized the Littoral Combat Ship, said of Work's failure to read the report. "I'm stunned that you haven't."

"This again makes me wonder about your qualifications because the one thing we are plagued with is significant cost overruns and lack of capability," McCain said.

Rachael Dean, a spokeswoman for McCain, said the senator will put a hold on Work's nomination.

CHINESE MISSILES

In Hagel's presentation yesterday, he cited concern about the ship's combat capability and survivability when faced with "a more advanced military adversary and emerging new technologies, especially in the Asia-Pacific."

The rapid and widespread fielding of Chinese-made antiship cruise missiles with ranges greater than 100 nautical miles reflects a navy transitioning from a coastal maritime force to one "capable of multiple missions," Jesse Karotkin, a China analyst with the Office of Naval Intelligence, wrote in congressional testimony last month.

Long-range Navy budget plans compiled as part of the fiscal 2014 budget call for the Navy to request $1.19 billion in fiscal 2015 for four Littoral Combat Ships, and then two vessels each in 2016, 2017 and 2018 -- the last year of the current plan.
BLOOMBERG CONTACTS

Reporter: Tony Capaccio in Washington at acapaccio@bloomberg.net

Editor: John Walcott at jwalcott9@bloomberg.net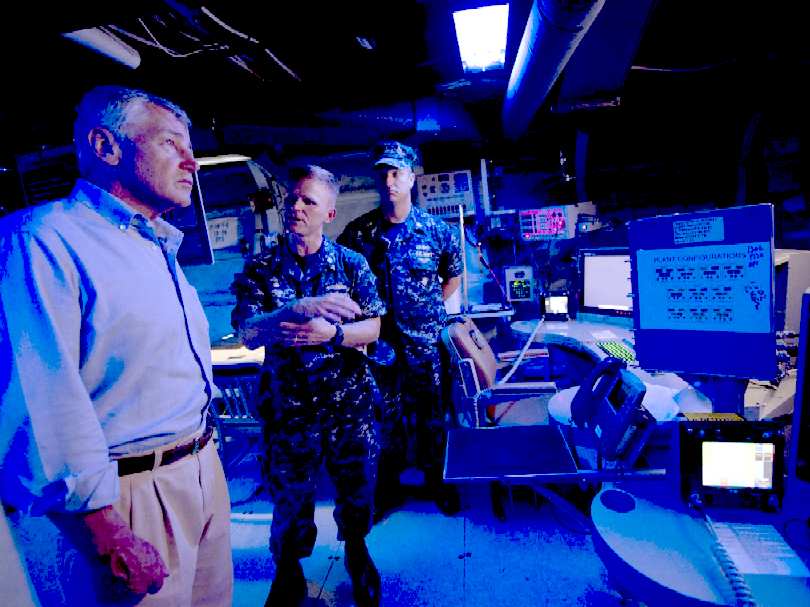 LINKS & REFERENCE
http://en.wikipedia.org/wiki/USS Nimitz_class_aircraft_carrier
http://en.wikipedia.org/wiki/USS_Dwight_D._Eisenhower_%28CVN-69%29
http://en.wikipedia.org/wiki/USS_Enterprise_%28CVN-65%29
http://en.wikipedia.org/wiki/Gerald_R._Ford-class_aircraft_carrier
http://en.wikipedia.org/wiki/Chinese_aircraft_carrier_Liaoning
http://en.wikipedia.org/wiki/Russia Admiral_Kuznetsov-class_aircraft_carrier
http://en.wikipedia.org/wiki/HMS Invincible_class_aircraft_carrier
http://en.wikipedia.org/wiki/Clemenceau_class_aircraft_carrier
http://en.wikipedia.org/wiki/Spanish_aircraft_carrier_Principe_de_Asturias
http://en.wikipedia.org/wiki/Spanish_ship_Juan_Carlos_I_(L61)
http://en.wikipedia.org/wiki/Thai HTMS_Chakri_Naruebet
http://en.wikipedia.org/wiki/Italian_aircraft_carrier_Cavour_(550)
http://en.wikipedia.org/wiki/Japanese Hyuga_class_helicopter_destroyer
http://en.wikipedia.org/wiki/S Korea Dokdo-class_amphibious_assault_ship
http://en.wikipedia.org/wiki/Indian Vikrant-class_aircraft_carrier
SUBMARINE INDEX
Alvin DSV - Woods Hole Oceanographic Institution
HMS Astute 1st of Class
HMS Vanguard- Trident
INS Sindhurakshak - explosion & sinking
Lusitania - Torpedo attack
Nuclear submarines lost at sea
Predator - Covert submarine hunter/killer
Seawolf - Autonomous wolf pack deployment of Predator mini-subs
Torpedoes - UUV anti submarine weapons
U20 - Kapitan Leutnant Walther Schwieger
U-Boats - German WWI and WWII submarines
USS Bluefish WWI submarine
USS Bluefish - Nuclear submarine
USS Jimmy Carter - Seawolf class fast attack nuclear submarine
USS Nautilus - 1st nuclear submarine & subsea north pole passage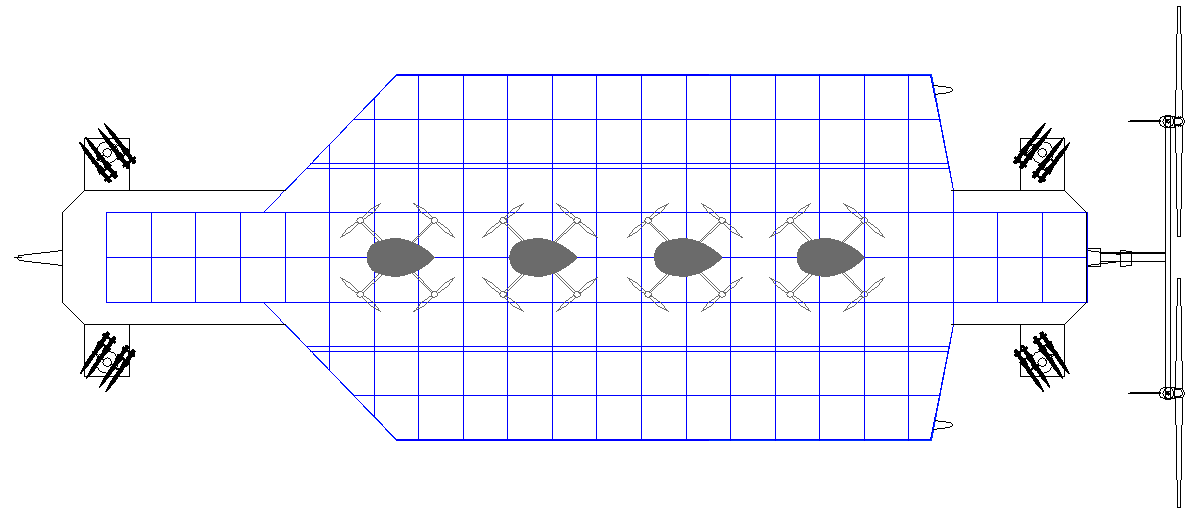 The world's first ever solar powered aircraft carrier, showing a squadron of 4 x 4.7m drone quadcopters. This ship could easily carry 12 birds. This is also, probably, the world's smallest ever aircraft carrier. A 1/20th scale model of this vessel will take to the water in 2015 for some naval wargaming fun.
AIRCRAFT CARRIER INDEX
Cavour - Italy
Chakri Naruebet - Thailand
Clemenceau - France
Dokdo - Republic Korea
Gerald Ford Class - USA
Hyuga - Japan
Invincible - UK
Kuznetsov - Russia
Liaoning - China
Nimitz - USA
Principe de Asturias - Spain
Queen Elizabeth - UK
Vikrant Class - India
WARSHIPS
Bismarck - Battleship - Germany
HMS Neptune - Leander class cruiser 1941 WWII
Type 23 - Duke class frigate - UK
Type 26 - Global combat ship - UK
Type 45 - Daring class destroyer - UK
Electric prototype - USA
Zumwalt - Class destroyer - USA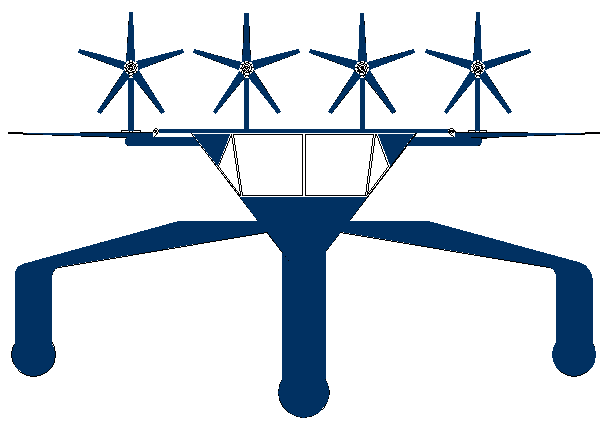 PATENT PENDING - The Bluefish™ platform in a modified form is suitable for adaptation to a robotic battleship as a replacement to the Type 45 destroyers and Type 26 combat vessel. The Wolverine ZCC™ in its ultimate form may carry 4 x Tomahawks, 30 x SAMs, 2 x 12.75" and 2 x 21" torpedoes + an ROV or minisub. Not bad for a 50 ton battleship that needs no crew and runs on clean energy from nature. A zoned network of these ships can police international waters, attack and sink enemy aircraft carriers and submarines in formation and shoot down aircraft that present a potential threat to national security. The development of such ships represents an opportunity for future exports and defence energy reductions.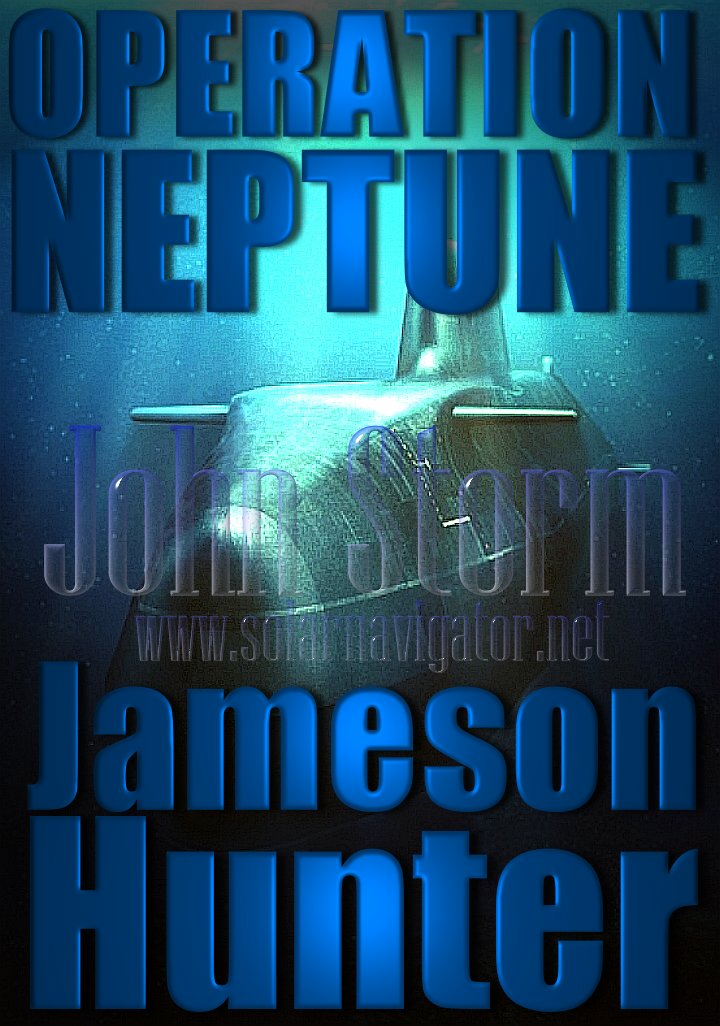 FICTION - Operation Neptune - An advanced nuclear submarine is hijacked by environmental extremists intent on stopping pollution from the burning of fossil fuels. The extremists torpedo a number of oil wells as part of a campaign to cause energy chaos, with bigger plans to come. When NATO tries to stop then, the terrorists sink the USS Jimmy Carter and HMS Queen Elizabeth. A more subtle approach is required, enter John Storm and Charley Temple. If you enjoyed Battleship, Pacific Rim, Under Siege or The Hunt for Red October, this is a must for you.