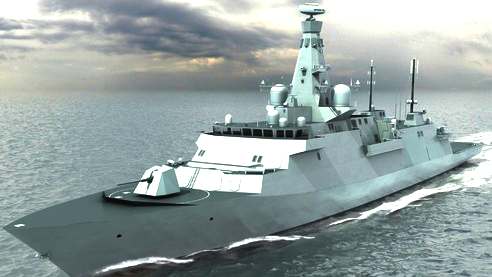 The Global Combat Ship (GCS) is also known as the Type 26 Global Combat Ship and sometimes referred to simply as the Type 26, is a ship design and construction programme currently under way by the Ministry of Defence of the United Kingdom. It will replace the thirteen Type 23 frigates of the Royal Navy and export orders are being sought.

The programme has been in development since 1998, initially under the designation "Future Surface Combatant (FSC)". In March 2010 BAE Systems Surface Ships was awarded a four year contract to develop the Type 26 Global Combat Ship. The design has passed Main Gate 1 and detailed design is under way with a final decision to be made in early 2015. Under current plans, first steel will be cut by the end of 2015 and that the Type 26 will "enter service as soon as possible after 2020".
The Assessment Phase for the Type 26 programme began in March 2010, with a joint team of 550 engineers from BAE Systems, Ministry of Defence and wider industry working across Bristol, Portsmouth and Glasgow to develop the detailed specification for the ships. The Ministry of Defence is expected to make its Main Investment decision around the middle of the decade, with manufacturing planned to start in 2016 and the first Type 26 set to enter service as soon as possible after 2020. The planning assumption is for a Class of 13 anti-submarine warfare and general purpose ships to replace the capability of the UK Royal Navy's Type 23 frigates with enhanced, flexible modern warships.

The Global Combat Ship will be a multi-mission warship capable of undertaking a wide range of roles from high intensity warfare to humanitarian assistance, either operating independently or as part of a task group. Designed with an acoustically quiet hull, it will support anti-submarine warfare, air defence and general purpose variants. The Global Combat Ship will take full advantage of modular design and open systems architecture, ensuring it can be easily upgraded as new technology develops and can accommodate sub-systems and equipment to individual customer needs.
The Design Development Agreements with Rolls-Royce, MTU, David Brown Gear Systems and Rohde & Schwarz cover propulsion and communications equipment for the ship design. Geoff Searle, Type 26 Global Combat Ship Programme Director at BAE Systems, said: "Confirming our first major equipment design partners is a huge step forward and reflects the maturity we have achieved in the ship's design. We are working closely with the Ministry of Defence and our suppliers, bringing expertise together from across industry and we are now at the stage of developing detailed design of systems and equipment that will go into the ships.

"Using proven products and technology, ensures we are delivering the highest level of service and capability, giving confidence to the Royal Navy and prospective customers in the global market."

The UK's Type 26 Global Combat Ship will employ a Combined Diesel Electric or Gas Turbine propulsion system, much as in the Type 45 destroyers. This will enable the ships to achieve high speeds, whilst also providing an economic power to the onboard systems and will allow the ships to operate quietly in cruising mode. Rolls-Royce has been selected as the design partner for Gas Turbines, while David Brown Gear Systems Ltd will develop the Gear box and MTU the Diesel Generator Sets. Rohde & Schwarz has been selected to design the Integrated Communications System for the ships.
REPLACEMENTS

The Royal Navy is expected to commission the class as a replacement for the thirteen Type 23 frigates currently in service. The first vessel is due to enter service with the Royal Navy sometime during 2021 and by the mid-2030s the Type 26 will be the backbone and workhorses of the Royal Navy. On May 24, 2012, Peter Luff during a Commons Debate responded to a question regarding the number of ships to be ordered saying, "I can confirm that the Ministry of Defence's current planning assumption is for the construction of thirteen Type 26 Global Combat Ships (GCS)."
SPECIFICATIONS
BAE's original working baseline for the Type 26 design was a vessel of 141 metres long with a displacement of 6,850 tonnes and an "in service date" of 2021. On 30 November 2010 it was reported that the specifications had been pared to reduce the cost from £500M to £250-350M per ship. By May 2011 new specification details began to emerge of a smaller 5,400 tonne ship emphasising flexibility and modularity like the German Blohm + Voss GmbH MEKO designs. The new design has a length of 148 metres, a beam of 19 metres and a top speed in excess of 28 knots (52 km/h). Type 26 will have a crew of 118 with room for 72 embarked troops. Type 26 is designed for up-to 60 days' endurance and a range of approximately 7,000 nautical miles (13,000 km) at 15 knots (28 km/h).

Global Combat Ship is designed with modularity and flexibility in mind to enhance versatility across the full range of operations, including maritime security, counter piracy, counter terrorist and humanitarian and disaster relief operations. Located in the stern is a mission bay with a ramp allowing for the deployment of rigid-hulled inflatable boats, unmanned surface vehicles or a towed array sonar (Sonar 2087). Early designs had a well deck at the back for launching and recovering unmanned undersea vehicles (UUVs). The latest BAE design now has a large midships flexible Mission Deck instead of the well deck. Aircraft similar in size to the Boeing Chinook can be flown off the large flight deck, and the hangar can accommodate Royal Navy Wildcats and Merlin helicopters. The flight deck also includes an extra hangar door and space to accommodate Unmanned Aerial Vehicles.

Royal Navy ships will be equipped with the Artisan Type 997 3D search radar and Sea Ceptor (CAMM) air-defence missiles launched via 48 VLS canisters. An additional 16-cell or 24-cell "Main Strike Length" VLS (either the American Mk 41 or European SYLVER A70) is positioned forward of the bridge capable of firing missiles such as Tomahawk land-attack cruise missiles, anti-ship missiles and quad packed Sea Ceptor missiles. (The design is modular: strike length silos can be added to the maximum of 24 or reduced to zero depending on buyer requirements.) Like the Type 23 frigate it will replace, Type 26 Global Combat Ship will have an acoustically quiet hull for anti-submarine warfare and will be armed with Sting Ray acoustic homing torpedoes. Each Type 26 will be fitted with a Thales Underwater Systems Type 2050 bow sonar, while eight vessels will be equipped with an additional powerful towed array sonar (e.g. Sonar 2087) recycled from the Type 23s. The Type 26 will also be fitted with guns of various calibres. Instead of the RN's traditional 4.5" gun it is expected to have a NATO-standard 5" main gun, either the Otobreda 127/64 or BAE Mark 45. Smaller guns include two Phalanx CIWS, two 30mm DS30M Mark 2 Automated Small Calibre Guns and a number of miniguns and general-purpose machine guns.

The propulsion system of the RN ships will have a gas turbine direct drive and four high speed diesel generators driving two electric motors in a CODLOG configuration. In 2012 Rolls Royce repackaged the MT30 used in the Queen Elizabeth class aircraft carriers so that it would fit into smaller ships, and it is likely the Type 26 will use the MT30. BAE have suggested that some customers will install gas turbine engines and others will prefer to sacrifice 2-3 knots of speed by choosing cheaper diesel engines. The choice of CODLOG configuration for propulsion is somewhat surprising as it is a simpler version of the CODLAG propulsion used on the Type 22 which this ship is to replace, and both of the Type 26's design contemporaries - the Queen Elizabeth class Aircraft Carrier and the Type 45 Destroyer - use integrated electric propulsion (IEP).
AFFORDABILITY

Britain needs foreign sales to keep the per-unit costs of the new frigates low enough to make them affordable. As of 31 January 2011 Malaysia, Australia, New Zealand, and Turkey had all expressed interest in collaborating on the Global Combat Ship, and the UK was in "close discussion" with Canada. A Canadian union campaigned that the Global Combat Ship threatened Canadian shipbuilders and in the run-up to the May 2011 election a spokesman for the Canadian Defence Minister ruled out involvement with the British programme. Turkey also later rejected the design as not meeting its requirements.

In January 2010, Jane's Defence Weekly reported that the governments of the United Kingdom and Australia were exploring the potential for cooperation on the C1 and C3 designs, which corresponds closely to the Royal Australian Navy's requirements in replacing its MEKO-200 Anzac-class frigate with a new frigate type (Project SEA 5000). An initial decision for the frigate replacement is not expected until at least 2018. When the two countries signed a defence cooperation treaty in January 2013 the Australians agreed to collaborate on their frigate requirement and investigate involvement in the Type 26 project.

The British and Brazilian governments agreed on a defence partnership that may lead to the sale of five or six Type 26 frigates to the Brazilian Navy. In October 2010, BAE made a detailed proposal to the Brazilian navy, for a package including Type 26 frigates as well as variants of the Wave Knight-class tanker and River-class patrol vessel.

In August 2011 it was reported that the UK Government, together with BAE Systems, was considering entering into partnership with the Indian MoD and private defence shipyards in India to jointly design and build the Type 26/Global Combat Ship.
Given the low unit cost of the robot/drone competitors now a viable alternative, one wonders what the future holds in store for a warship that has such a limited operational window, before ZCCs come on line.


DINOSAURS
Traditional manned warships are outdated combat weapons that superpowers like to parade about the ocean to demonstrate affluence, in the process polluting the planet massively. The Type 26 frigate is no exception - where human lives will be lost in an engagement against unmanned drones operating in formation as per the SeaNet system. The class of warship has its uses but compared with robot battleships, the decision to engage can be given in situations where manned craft could not be entertained. These days it only takes one torpedo, or one cruise missile to sink a large warship. The larger the conventional warship the more staggering the loss of life - and the blow to the nation concerned.
LINKS & REFERENCE
http://en.wikipedia.org/wiki/Type_23_frigate
http://en.wikipedia.org/wiki/Global_Combat_Ship
http://en.wikipedia.org/wiki/USS Nimitz_class_aircraft_carrier
http://en.wikipedia.org/wiki/USS_Dwight_D._Eisenhower_%28CVN-69%29
http://en.wikipedia.org/wiki/USS_Enterprise_%28CVN-65%29
http://en.wikipedia.org/wiki/Gerald_R._Ford-class_aircraft_carrier
http://en.wikipedia.org/wiki/Chinese_aircraft_carrier_Liaoning
http://en.wikipedia.org/wiki/Russia Admiral_Kuznetsov-class_aircraft_carrier
http://en.wikipedia.org/wiki/HMS Invincible_class_aircraft_carrier
http://en.wikipedia.org/wiki/Clemenceau_class_aircraft_carrier
http://en.wikipedia.org/wiki/Spanish_aircraft_carrier_Principe_de_Asturias
http://en.wikipedia.org/wiki/Spanish_ship_Juan_Carlos_I_(L61)
http://en.wikipedia.org/wiki/Thai HTMS_Chakri_Naruebet
http://en.wikipedia.org/wiki/Italian_aircraft_carrier_Cavour_(550)
http://en.wikipedia.org/wiki/Japanese Hyuga_class_helicopter_destroyer
http://en.wikipedia.org/wiki/S Korea Dokdo-class_amphibious_assault_ship
http://en.wikipedia.org/wiki/Indian Vikrant-class_aircraft_carrier
SUBMARINE INDEX
Alvin DSV - Woods Hole Oceanographic Institution
HMS Astute 1st of Class
HMS Vanguard- Trident
INS Sindhurakshak - explosion & sinking
Lusitania - Torpedo attack
Nuclear submarines lost at sea
Predator - Covert submarine hunter/killer
Seawolf - Autonomous wolf pack deployment of Predator mini-subs
Torpedoes - UUV anti submarine weapons
U20 - Kapitan Leutnant Walther Schwieger
USS Bluefish WWI submarine
USS Bluefish - Nuclear submarine
USS Jimmy Carter - Seawolf class fast attack nuclear submarine
USS Nautilus - 1st nuclear submarine & subsea north pole passage
USS Scorpion - Lost with all hands
AIRCRAFT CARRIER INDEX
Cavour - Italy
Chakri Naruebet - Thailand
Clemenceau - France
Dokdo - Republic Korea
Gerald Ford Class - USA
Hyuga - Japan
Invincible - UK
Kuznetsov - Russia
Liaoning - China
Nimitz - USA
Principe de Asturias - Spain
Queen Elizabeth - UK
Vikrant Class - India
WARSHIPS
Bismarck - Battleship - Germany
Type 23 - Duke class frigate - UK
Type 26 - Global combat ship - UK
Type 45 - Daring class destroyer - UK
Electric prototype - USA
Zumwalt - Class destroyer - USA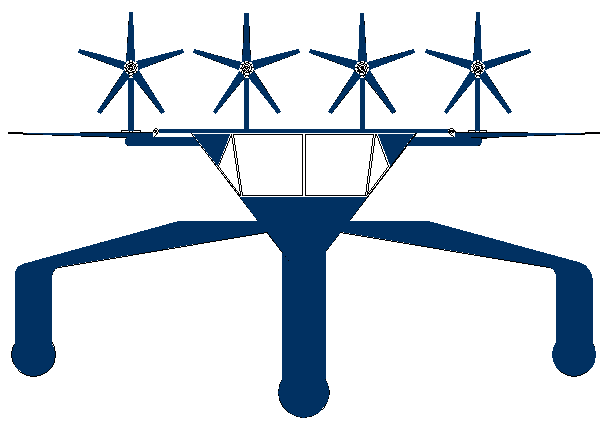 PATENT PENDING - The Bluefish™ platform in a modified form is suitable for adaptation to a robotic battleship as a replacement to the Type 45 destroyers and Type 26 combat vessel. The Wolverine ZCC™ in its ultimate form may carry 4 x Tomahawks, 30 x SAMs, 2 x 12.75" and 2 x 21" torpedoes + an ROV or minisub. Not bad for a 50 ton battleship that needs no (or vastly reduced) crew and runs on clean energy from nature. A zoned network of these ships can police international waters in formation, attack and sink enemy warships and submarines and shoot down aircraft that present a potential threat to national security. The development of such ships represents an opportunity for future exports and defence energy reductions that represent a no-brainer in terms of priority. The concept also lends itself to littoral duties without much modification.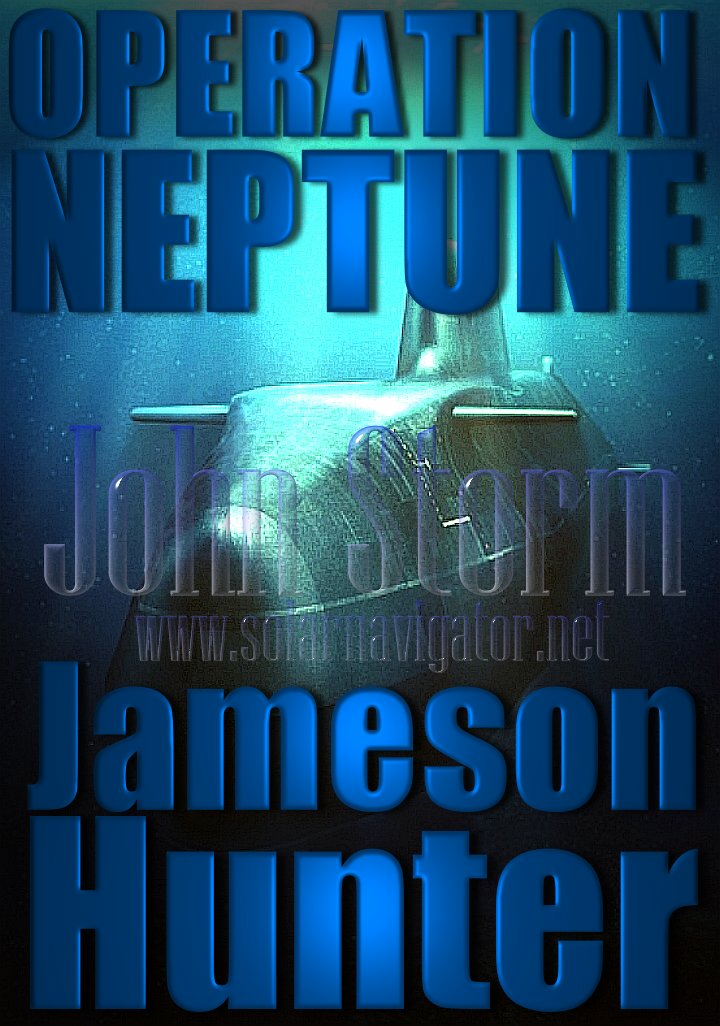 FICTION Operation Neptune - An advanced nuclear submarine is hijacked by environmental extremists intent on stopping pollution from the burning of fossil fuels. The extremists torpedo a number of oil wells as part of a campaign to cause energy chaos, with bigger plans to come. If you enjoyed Under Siege or The Hunt for Red October, this is a must for you.