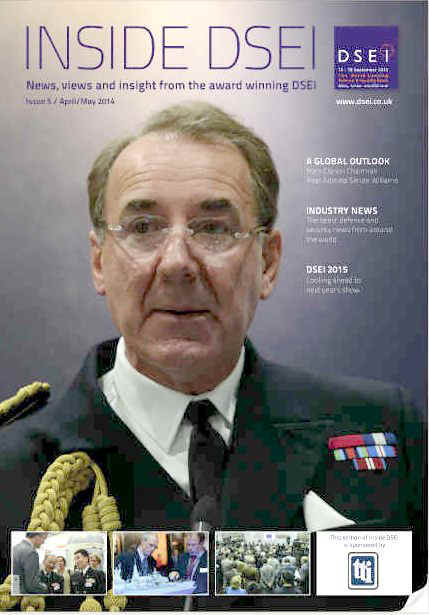 Admiral Sir George Zambellas KCB DSC DL is the current First Sea Lord and Chief of the Naval staff of the Royal Navy. He embellishes the front cover of the latest issue of Inside DSEI.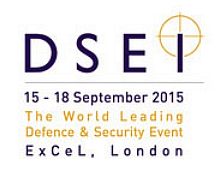 ABOUT THE EVENT
Defence and Security Equipment International (DSEI) is recognised as the world's largest land, sea and air biennial defence and security exhibition, bringing together senior international trade and military experts from across the entire supply chain in an optimal business environment.

ADS are offering companies the option to book a walk-on shell scheme stand and pod packages or space only area for those companies looking to build their own stand. The benefits of exhibiting within the UK Pavilion are:

* Prime location
* UK representation and enhanced visibility as a group
* Pre / Post event and on site ADS management
* Customised shell scheme/pod
* Dedicated UK Pavilion exhibitor guide
* Hospitality area
* Assistance with PR exposure prior to and at the show
* Negotiated travel and freight packages


WHO SHOULD ATTEND

Any company involved in the Defence and Security Industries should have a presence at DSEI. Your participation at this event will offer your company an opportunity to meet with the International defence community, including UK Defence Ministers and Service Chiefs, members of Government and Civil Service, military, official overseas Government and military delegations and other Industry visitors and exhibitors.
WHY SHOULD I EXHIBIT

In 2013, DSEI welcomed over 33,000 attendees. Within that audience were top level international military staff, major procurement officials, and the entire industry supply chain, from large prime contractors to supplying companies.

UK Pavilion exhibitors will benefit from ADS event, policy and media support before, during and after the event. The event team will assist with the planning and logistics; the policy team will promote the UK Pavilion to their contacts in Government wherever possible; the media team are available for any PR/media assistance and will promote any news from the UK Pavilion.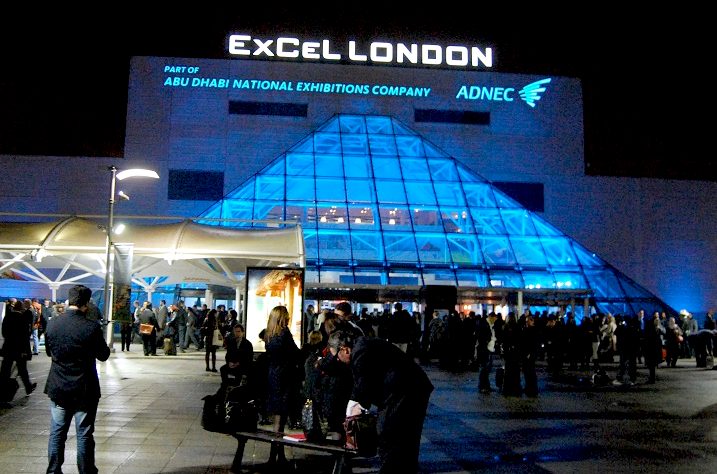 NAVAL ZONE
In 2013 DSEI featured its first purely naval focussed seminar programme; the key meeting point for knowledge sharing and networking directly on the show floor. Key topics included maritime security, power projection including amphibious and carrier group forces capabilities, future naval ship design, future role of OPVs and the latest developments in mine hunting.

The programme opened up with an exclusive international senior military panel session discussing future maritime capabilities followed by a series panel and individual sessions addressing major global naval programmes.

These sessions included naval staff, prime contractors and SMEs to provide visitors with the opportunity to listen to the full spectrum of issues. The four days focused on the maritime sector's hot topics including future mine counter measures, mine warfare, maritime, anti-piracy and global submarine proliferation.
DSEI 2013 VISITING NAVAL SHIPS

Visiting Naval Ships at DSEI 2013 included:

> German Braunschweig Class corvette FGS Magdeburg
> Dutch Holland Class corvette HNLMS Groningen
> Swedish Mine Counter Measure Vesels HSwMS Vinga and Ulvo
> Type 23 Frigate HMS Sutherland
> River Class OPV HMS Tyne
> ROK KDX-2 class Destroyer Dae Jo-Yeong
> ROKS Logistic Support Ship, Hwa Chun

DSEI's venue in London's docklands provided an ideal setting for demonstrations by a diversity of vessels, including high speed craft for tackling piracy and terrorist threats, unmanned underwater vehicles and other underwater devices.
THE UNMANNED ZONE
Following the award-winning success of the inaugural Unmanned Zone in 2011, a series of stakeholders, including the Association for Unmanned Vehicle Systems International (AUVSI), increased their support for DSEI 2013. The result is a vastly augmented Unmanned Systems Showcase which covered more than 2,000m2.

The Unmanned Systems Showcase once again offered demonstrations from Unmanned Aerial Vehicles (UAVs) and Unmanned Ground Vehicles. Exhibitors which attended DSEI 2013 included: Insitu Inc., showcasing the latest ScanEagle and Integrator UAS products; Recon Robotics' unique Throwbot XT; DST Control's new micro IR payload developed in association with Oculus Systems; and the latest bomb disposal platforms from Northrop Grumman and QinetiQ (Cutlass and Dragonrunner).

DSEI are pleased to announce that this year's UAS programme is being supported by Unmanned zonethe Defence Unmanned Air Systems Capability Development Centre (UAS CDC). This UK MOD initiative aims to facilitate pragmatic and expedient test and evaluation solutions to a wide range of emerging issues ranging from operational capability problems through to studies pertaining to future UAS test and evaluation. Set in the heart of the feature, the Unmanned Theatre offered a dedicated area specifically for presentations and product briefings from the unmanned systems market.

Leading industry institutions AUVSI , BUSC, UAVS and Cranfield University were also delivering a comprehensive domestic and international programme on Remotely Piloted Air Systems (RPAS) including:

• UAS capabilities
• Regulations
• Technologies and innovations
• Future civilian applications

"DSEI allows us to showcase our products to the global defence community. We launched our new ISTART Unmanned Air Vehicle. The very positive response we received at the show attracted enquiries from across the globe including Europe, South America, Middle East and Asia. We defi nitely plan to attend DSEI in the future." Blue Bear Systems Research
DSEI STRATEGIC ' FOUR-STREAM' CONFERENCE 2015

DSEI is staging a one-day conference focused on the future of maritime, medical, rotary wing and unmanned systems technology. This topical addition, called DSEI strategic Conferences, will take place on Monday 14 September 2015, the day before the exhibition opens its doors to a growing global audience of senior military and security professionals.

The new event builds on the success of the unmanned systems conference held on the eve of the last DSEI in September 2013. DSEI's Strategic Conferences will be open to the entire international defence and security community while, as is customary for Clarion Events, attendance will be complimentary for members of the military and accredited media.

DSEI Event Director, Duncan Reid said, "DSEI attracts a top quality audience of more than 30,000 visitors to ExCeL London. We are focused on growing this number for DSEI 2015 and are targeting 100 official delegations, reinforcing the event's position as the global hub of defence and security expertise. The expanded scope of the pre-DSEI conference will provide a valuable additional opportunity for visitors to learn about and discuss developments within four crucial areas of technology".

DSEI STATS 2013
In 2013 over 32,169 trade visitors, 97 official delegations from 56 countries and over 2,800 global VIPs met with 1,489 exhibitors from 54 countries over four days.
NDI PAVILION

The NDI pavilion is to include seven private pods available to firms wanting to exhibit, three of which have already been sold. Last year's exhibition saw a number of delegates from global primes and the MoD visit the NDI pavilion to meet the NDI members on show.

Kelly Maddison of NDI, said: "DSEi is a great opportunity for our members to showcase their innovative technologies to thousands of companies from across the defence, aerospace and security sectors. Last year there were over 30,000 people in attendance, this conference is a huge opportunity for any firm working or looking to work within the industry."

As well as simply exhibiting at the event, those that sign up will also be given the opportunity to attend six dedicated seminars and briefing programmes and also meet over 1,500 exhibitors across the four days.

DSEI Event Director, Duncan Reid is quoted as saying:
"DSEI attracts a top quality audience of more than 30,000 visitors to ExCeL London. We are focused on growing this number for DSEI 2015 and are targeting 100 official delegations, reinforcing the event's position as the global hub of defence and security expertise. The expanded scope of the pre-DSEI conference will provide a valuable additional opportunity for visitors to learn about and discuss developments within four crucial areas of technology."


DSEI is staging a one-day conference focused on the future of maritime, medical, rotary wing and unmanned systems technology. This topical addition, called DSEI strategic Conferences, will take place on Monday 14 September 2015, the day before the exhibition opens its doors to a growing global audience of senior military and security professionals.

The new event builds on the success of the unmanned systems conference held on the eve of the last DSEI in September 2013. DSEI's Strategic Conferences will be open to the entire international defence and security community while, as is customary for Clarion Events, attendance will be complimentary for members of the military and accredited media.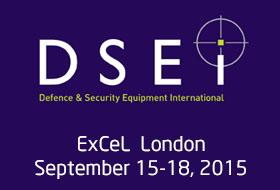 BOOKING YOUR STAND WITH UK PAVILLION

To book a stand within the UK Pavilion, visit their website to complete a booking form or speak to Laura Akers, Event Manager - Defence, on 0207 091 7812 or by email laura.akers@adsgroup.org.uk
SPONSORS & PARTNERS
EXHIBITOR LIST A _ Z
A & M Defence & Marine Services Ltd
A. Billitz Nfg. GesmbH. Internationale Spedition
A.E. Petsche
A/C 135
ÅAC Microtec
AB Connectors Ltd
AB Precision (Poole) Limited
Abeillon S.A.
ABIMDE
ABIMDE
ABSL Power Solutions Ltd
ACD Shelter Techniek
ACGB
ACMAT
Active Electronics Plc
Adder Technology
Adimec
ADS
Advanced Chemical Etching Ltd
Advanced Composites Group
Advanced Defense Systems Inc
Advanced Embedded Solutions Ltd
Advanced Handling
Advanced Integration Technology
ADWS Global Limited
Aerco Ltd
Aero Sekur Ltd
Aero Tec Laboratories Ltd
Aerojet
Aeronautical & General Instruments Ltd
Aerostar International, Inc.
AeroVironment, Inc.
Agenzie Spaziale Italiana
Agility Fairs and Events
AGP Europe GmbH
AgustaWestland
AGY
AIAD
AIM Composites Ltd
AIM Infrarot-Module GmbH
Aimpoint AB
Air & Marine Products
Air Covers Ltd
AirBorn International Ltd.
Airborne Surveillance
Airborne Systems
Airborne Technologies GmbH
Airboss-Defense
Aish Technologies
Aitech Rugged Group Inc
Aitor - Pielcu S.L.
Akers Krutbruk Protection
Akzo Nobel Aerospace Coatings
Alaska Structures
Alcoa Defense
Allan Webb
Allen-Vanguard
Allied Defense Industries
Allison Transmission
Alloy Surfaces Company, Inc.
Alpha Composites
ALR Services
Alta Industries
Altera
Altran Praxis
Alucast Ltd
AM General, LLC
AM3D A/S
AMETEK Aerospace & Defense
Amicell
Amphenol Fiber Systems International
Amplifier Technology Ltd
AmSafe
AMZ-Kutno Sp. z.o.o.
AnalyticsReady Pty Ltd
Anritsu EMEA
Ansmann Energy
Antenna Products
APEX Industries
API Europe
API Technologies
APM Hexseal
Aqua International Ventures Limited
ARA - Antenna Research Associates, Inc
Arab Defence Journal
ARCUS Co.
ARES Aeroespacial e Defesa Ltda.
Arex d.o.o.
Armada International
Armadillo Merino
Armament Technology
Armatec Survivability Corp
Armour Works
Armoured Project Vehicles
ARMSCOR
Armtrac Ltd
Army Recognition
Arsenal 2000 JSCo.
Ascom (Switzerland) Ltd
Aselsan
Ashfield Extrusion Limited
Asian Defence Journal
Asian Military Review
Associated British Ports
Association of Old Crows
Association of the US Army (AUSA)
Astronics DME Corporation
Astrum
Astute Electronics
Astute Electronics
ATI Defense
ATK
Atkins
Atlantic Alliance of Aerospace & Defence Associations (Atlantic Alliance)
ATLAS ELEKTRONIK
ATLAS ELEKTRONIK UK
ATN Corp.
ATOM Training International
Audionation
Austrian Defence & Security Industry Group
Austrian Federal Economic Chamber
Autodesk Ltd.
Autoflug GmbH
Autonomous Surface Vehicles
AUVSI
Avaana Software & Services Pvt Ltd
AVEC CHEM s.r.o.
Aviation Week Group
Avionics Interface Technologies
Avon Inflatables Limited
Avon Protection
AWE PLC
AWS Electronics Group Ltd
Axon Cable SAS
Aydin Displays, Inc.


B.E. Meyers
B.O.I.S. -FILTRY, spol.s.r.o.
Babcock
Babcock International Group
BAE Systems
BAE Systems
Balseal Engineering
Barco NV
Barkley Plastics Ltd
Barrett Europe Ltd
Barrett Firearms Manufacturing Inc
Barrus E. P. Ltd
Barum & Dewar Ltd
Bates Footwear
Battlefield Sim
BATTLESPACE Publications
BAUER KOMPRESSOREN GmbH
BBI Detection Ltd
BCB International
BDEC Limited / British Security
Beagle Technology Group
Beat Systems Ltd
Beechwood Equipment
Bench Grade Brands Ltd
Benchmade Knife Co.
Benelli Armi Spa.
Bental Industries LTD
Beretta
Bernd-Richter-GmbH
Beth El Zikhron Yaaqov Industries
BFi OPTiLAS
Bharat Earth Movers Limited (BEML)
Bharat Electronics Limited (BEL)
BI Engineering
Bioquell UK Ltd
BIT TRADITION GMBH BELTRONIC & TRADITION INDUSTRIAL TECHNOLOGY
BitWise Group
Blazepoint
Blucher
Blue Bear Systems Research
Bluecher UK Ltd
Bluedrop Performance Learning
BMT Defence Services
Bofors Test Center
Bolidt Synthetic Products & Systems
Border Precision Ltd
Bore Tech, Inc.
Bosch Rexroth
Bosch Rexroth BV The Drive & Control Company (Hydraudyne Systems & Engineering BV) (Rexroth Hydraudy
Bose Corporation
Bradley Doublelock Ltd
Bren-Tronics
Brightstar Technology Co., LTD
Brimar Ltd
Britannia 2000
British Institute Of Technology and E-Commerce
Britten-Norman
Broady Flow Control Limited
Brownell Limited
Bruker Daltonics Ltd.
Brunswick Commercial Government Products
Bryer, Shelley, John Amor, Greenwood
BSC Filters Limited
Bullet Proofing Technology (Pty) Ltd
Bumar Sp. z o.o.
Bus Solutions Ltd


C Brandauer & Co Ltd
C P Cases / Amazon Cases
CAA Tactical
CADSI
CAE
CamelBak Products
Canadian Association of Defence and Security Industries (CADSI)
Canvas and Tent Manufacturing (Pty) Ltd
Capita Resourcing
Cargotec UK Ltd
Carinex Ltd.
Carl Zeiss Optronics (Pty) Ltd
Carmenta
Caterpillar Defence Products
CBC - Companhia Brasileira de Cartuchos
CBRN Hungary
CBRNe World
CBSbutler
CCO Creative Consulting GmbH
CE Niehoff & Co Ltd
Cejay Engineering
Celab
Cellcrypt Ltd
Centerprise International
CeramTec-ETEC GmbH
Chemring Countermeasures
Chemring Countermeasures Ltd.
Chemring Defence
Chemring Detection Systems
Chemring Energetic Devices
Chemring Energetics UK Ltd
Chemring EOD Ltd
Chemring Group
Chemring Ordnance, Inc.
Chemring Prime Contracts
Chess Dynamics Limited
Chronos Technology Ltd
Cilas
Cinch Ltd
City Carbon Solutions
Clark Masts Systems
Cleeve Technology
Clement Clark Communications
Clip-Lok SimPak GBE UK
C-MAC MicroTechnology
Cobham plc
Cochrane Steel Products (Pty) Ltd
Codan (UK) Limited
Coges/EUROSATORY
Cohort
Cojot Oy
Colt Canada
Comex Electronics
Communications Audit UK Ltd
Composhield A/S
Compusult Limited
Computer Optics, Inc.
Comrod Communications
Comtronic GMBH
Concept East
CONDOR NON-LETHAL TECHNOLOGIES
Cone Drive Gearing Solutions
Consolite Technology
Contour Electronics Ltd
Control Express
Cook Defence Systems Ltd
Cooneen Watts and Stone
CoorsTek Technical Ceramics Amor Products
Copybook Solutions Ltd
Cotesi UK
Cotsworld Plastics/ Industrial Electronic Wiring
Counter Terror Business
Coverity
Cox Powertrain Limited
CQC Limited
Cranfield University
CRFS Ltd
Crimson Trace
Cristanini
CSI Norway
CST - Computer Simulation Technology
CST A/S
CTA International
Cubic Defense Applications
Cummins Engine Company Ltd.
Cunning Running Software Ltd
Curtiss-Wright Controls
Cymat Technologies Ltd.
CzechInvest
CzechTrade


Dael Telecom
Daewoo Shipbuilding & Marine Engineering Co,, Ltd.
Daimler AG
Daniel Defense Inc
Daniel Technologies Ltd
Danish Group
Dantherm
Data Device Corporation
Dataman Programmers Ltd
Dat-Con d.o.o.
Datong PLC
Datron World Communications
David Brown Gear Systems Ltd
David Clark Company Inc.
DC-Supply A/S
Deenside
Deep Vision Inc.
DEFCON 5 S.R.L.
Defence Exhibition Organisation
Defence Export Promotion Organization (DEPO)
Defence Global Publication
Defence Management Journal
Defence Research and Development Organisation (DRDO)
Defence Support Group
Defencor Corporation
Defense News Media Group
Defense Systems
Defense Update
Defensys
DELL
Delphi Connection Systems
Denel (Pty) Ltd
Department of Trade & Investment (South Africa)
Deschamps Mat Systems
Deutsch UK
DEW Engineering & Development Ltd.
DHL International (UK) Limited
DHS International LTD
Diagnosys Systems Limited
Diamond Aircraft Industries
DICOM,spol. s.r.o.
Diehl BGT Defence GmbH & Co. KG
Diehl Defence Holding
Diehl Defence Land Systems GmbH
Dillon Aero
DiSTI Corporation
Dixon-Bate Ltd
DMS Technologies
DORMET Dörfliger Metallwaren AG
Draegerwerk AG & Co. KGaA
Drakensburg Truck Manufactures (Pty) Ltd
Dreampact Limited
Drehtainer
DRS Technologies
Drumgrange Limited
Drurys Engineering Limited
DSA Exhibition And Conference Sdn Bhd
DSEI Show Daily
DSG Technolgy AS
DSM Dyneema
Dspnor AS
DSSI
DST Control
DuPont International Operations
Dynamic Air Engineering Inc.
Dynasystems Ltd
Dytecna Ltd


EADS
EaglePicher Technologies
Easat Antennas Ltd
Eaton Coporation
Eberspacher UK Ltd
Ecolog International FZE
EDAK AG
Edgar Brothers
EDM
EDSL (Exchem Defence Systems Ltd.)
Eezing
EGAD
EGO Zlin, spol. s r.o.
EID S.A.
Elbit Systems
Electrothermal Engineering Ltd
Elektrobit Oyj
Elite Arms
Elite Automotive Systems Ltd
Ellis Pharma Ltd
Elma Electronic
Elmo Motion Control Ltd
Elmon State Supplies and Representations
ELNO
Em. Tronic d.o.o.
Embraer Defesa e Segurança
Emercom
Emerson Network Power Connectivity
EMGEPRON-EMPRESA GERENCIAL DE PROJETOS NAVAIS
EMS Global Tracking
EMS MANUFACTURING LTD
Energetics Technology Ltd
Energizer Holdings, Inc.
Englands Specialist Safety Equipment
English Braids
Ensign-Bickford
Enso-D d.o.o.
Enterprise Control Systems Ltd
Entre Marketing Ltd
Envitia
Eomax Corporation
ERA a.s.
ESA Technology Transfer Programme
ESC BAZ
ESK Ceramics GmbH & Co. KG
ESRI
ESROE Ltd.
ESS (Eye Safety Systems, Inc)
Estaleiro EISA ALAGOAS S/A
Esterline
Esterline Control Systems
Esterline Defense Technologies
Esterline Defense Technologies
Esterline Racal Acoustics
ETIENNE LACROIX
ETLG LTD. (INERTIAL AEROSYSTEMS UK)
EURENCO (GROUPE SNPE)
Eurofarad
Euronaval
Euroquartz
EUROSATORY 2012
Eurovinil S.p.a.
EVPU DEFENCE
EW Simulation Technology Ltd
EWA Government Systems, Inc.
Ex-Mil Recruitment Ltd
EXPAL
Expedition Equipment
Explora Security
Explorer Cases by GT LINE
EXPO3 EXHIBITS GROUP
Exponent
EXTRAORDINARY EDITIONS
Extron Electronics Europe



F.C. Lane Electronics Limited
Falck Schmidt Defence Systems
Falcon PCB group
Farnborough International
FAUN MV Ltd (Trackway Division)
FenderCare
Fenland Leisure Products Ltd.
Ferranti Technologies
FHF-GmbH
FHF-GmbH
Fibracon
Fibreco
Finmeccanica
Fiocchi Munizioni S.p.A.
Firetrace Aerospace
Fischer Connectors Ltd
Fischer Panda UK Limited
Fixmo
FIXMO Inc.
FK Logistic
Flame Enterprises Inc
FLIR Systems Ltd.
Floatograph Technologies, LLC
Flowserve Flow Control
FLUOR Corporation
FMS Enterprises Migun Ltd.
FMV T&E
Force Development Services Ltd
Force Protection
Forcit Oy
Forecast International
Formax UK Ltd
Forsvars- og Sikkerhetsindustriens forening (FSi)
Fox Knives - Oreste Frati
Frazer-Nash Consultancy Ltd
French Army
Fuchs Electronics (Pty) Ltd
Fuchs Lubricants UK Plc
FW Cables
FXM



G W Martin & Co
G4S Secure Solutions
Gallay Ltd
Garden Reach Shipbuilders & Engineers Limited. (GRSE)
GarrettCom Europe Ltd.
GE Aviation
Gecko Head Gear
GEMatronics
General Dynamics Advanced Information Systems
General Dynamics Canada
General Dynamics Electric Boat
General Dynamics European Land Systems
General Dynamics Itronix Europe
General Dynamics Land Systems - Canada
General Dynamics UK
Genesis 3 Engineering
Gentex Corporation
Geopack
Gerber Legendary Blades
German Meeting Point
Getac Technology Corp
Giatech Limited
GICAT
Gielissen Interiors & Exhibitions
GKN Aerospace Services
GLAGIO DO BRASIL LTDA
Glenair
Global Armour Limited
Global Marine Systems, Ltd.
Global Media Applications Ltd
Global Seating Systems LLC
Glock GmbH
GO Science Ltd.
Goa Shipyard Limited (GSL)
Gooch & Housego
Goodrich
Goodridge
Goriziane S.p.A.
GPV International A/S
Grayson Thermal Systems
GRC Ltd
Green Hills Software
Griffon Hoverwork
Grintek Ewation (Pty) Ltd
GSMK Cryptophone
Guartel Technologies Ltd
Guide Infrared
GuS GmbH & Co. KG
GWP Protective



Hadleigh Castings LTD
Hagenuk Marinekommunikation
HAL Communications Corp.
Hamilton Hall
Hardigg UK Ltd
Harmonic Drive AG
Harmonic Drive UK Ltd.
Harmonic Limited
Harrington Generators International Ltd
Harris Corporation
Harting Ltd
Hawkmoor Ltd
HDT Engineered Technologies
HEASON TECHNOLOGY LTD.
Heckler & Koch
Heinen & Hopman Engineering BV
Helidecks Training Solutions Ltd
Helmet Integrated Systems Ltd
Hempel Special Metals
Hepburn Engineering Inc.
Hepburn Engineering Inc.
HGH Systemes Infrarouges
High Density Devices
High Impact Technology
Highland Integrated Surveillance Systems Inc. (HISS, Inc.)
Hindustan Aeronautics Limited (HAL)
Hirtenberger Defence Systems GmbH
HITEK-nology Solutions Ltd
Holmes Circuit Design
Homeland Security Today
Honda Cable Assemblies
Horsebridge Network Systems Ltd
Horstman Defence Systems
Hov Pod Hovercraft
HS-Composite ApS
HT Holsters
HUBER+SUHNER AG
Hughes
Humiseal
Hungarian Investment and Trade Agency
Hutchinson Defence & Security
Hydro Aluminium Extrusion Ltd
Hypertac



IBD Deisenroth Engineering
Icore International Limited
IDEX
IDG Europe AB
IFS Defence
Igence Software
IGT Industries Ltd
IHS
IHS Jane's
IMMI
Imperial Armour CC
Imtech Marine & Offshore
INDAL Technologies A Business Unit of Curtiss-Wright Flow Control (UK) Limited
Indian Military Review
Industrial Electronic Wiring
Infrared Security Solutions Ltd
Innodisk Corporation
Innovative Technology Projects Ltd
Inquisitive Systems
Insitu, Inc.*
Insitu, Inc.*
Institute of Marine Engineering, Science and Technology
Institute of Metal Sciences
Instro Precision
Instrument Control Sweden
Integral Memory
Intelagard
Intelligent Energy
Intercomp Company
International Custom Products
International Safety Products Ltd
Intersec
Intertek
Inventory Locator Service
INVISIO Communications A/S
Inzpire Ltd
iOmniscient Pty Ltd
IPL
IR SOLUTIONS INTL LTD
Iridium Communications Inc
iRobot Corporation
IrZoom.com, division of Computer Optics
iSat Ltd
ISIC A/S
Isocom
Isotherm Technologies Inc.
ISPAS as
Israel Military Industries
Israel Weapon Industries
IS-Rayfast Ltd
ISRS
ISTEC Services
ITT Defence Limited
ITW Nexus Europe
Iveco Ltd
IW Microwave Products Division
IXBLUE


J & S Franklin Ltd
J + S Ltd
Jabil Defense and Aerospace
Jabil Defense and Aerospace (JDAS)
Jakusz SZB
Jaltek Systems Limited
Jam Recruitment
JAMES DAWSON
James Fisher Marine Services Ltd
Jankel Armouring Limited
JAPTI
Jara
JBT AeroTech
JCB
JDR Marine Cables
Jeep Government and Military Sales
Jenoptik | Defense & Civil Systems
Jenrick IT Limited
Jiangsu High Hope Int'l Group Nanjing Motion Garments Co. Ltd
John Deere Ltd
John Deere Ltd
Jon Philips (G2+G3)
Jordan Electronic Logistics Support JELS
JUNGHANS microtec GmbH



KADDB Investment Group
Kaercher Futuretech
Kahles GmbH
Kaliber Ltd
Kaman Precision Products
Kamenskvolokno JSC
Katadyn Products
KEC Limited

Kelvin Hughes Ltd
Kembrey Wiring Systems
Kenard Engineering
Kent Modular Electronics Limited (KME)
Kent Periscopes
KES Power and Light Ltd
Kidde Graviner
Kigre Inc.
Kilgore Flares Company LLC
Kinneir Dufort
Knowles Acoustics
Kolon Industries, Inc
Kongsberg Defence & Aerospace
Konstrukta-lndustry AS
Kontron UK Ltd
KP Special Projects
Krauss-Maffei Wegmann
KVH Industries
Kvichak Marine

L-3 Communications
Land Rover
Lanode Limited
Laser Prototypes (Europe) Ltd
Laser Shot
Lauterbach Ltd
LEMAX s.r.o.
LEMO (UK)
Less Lethal Africa
Le-tehnika d.o.o.
Liberty Arms
Lifesaver Defence Systems Ltd
Lightning Aerospace Ltd
Lincad Ltd
Lind Electronics
Line-X Protective Coatings Ltd
Link Microtek
Linwave Technology Ltd
Lista AG
Lloyd's Register
Lobo Marketing
Lockheed Martin
Loggers BV
Lola Group
Lola Group
Lorica Systems UK Ltd.
Losberger RDS
LPKF Laser & Electronics Ltd
LS Design UK Ltd
Lubawa SA
Luxcom Technologies
LVT
LWRC International LLC
LXE UK Ltd
LYRA (PRIVATE) LIMITED


MacTaggart Scott & Company Limited
Magellan Aerospace
Magna Parva
Magnomatics Limited
Magnum
MAKINA ve KIMYA ENDUSTRISI KURUMU
Man Group - C/O Wrekin Circuits Ltd
Manroy Engineering Limited
Mapyx Limited
Marioff Corporation Oy
Maritime Guard Group
Maritime International
Marl International Limited
Marl International Limited
Marlborough Communications Limited
Marotta Controls, Inc.
Marshall Land Systems
Martec Ltd
Martek Power
Mascot AS
MASS
MASS
Matt Black Systems
Maxeler Technologies Ltd
Maxord Ballistics Limited
Maycast - Nokes Precision Engineering
Mazagon Dock Limited (MDL)
MBDA
McGeoch Technology
Mecar S.A.
MedMira Inc.
Meggitt PLC
Memoright Corporation
Mentor Graphics Limited
Meopta Systems, s.r.o.
Meprolight
Merc Engineering
Merlin Diesel Systems Ltd
MESIT pristroje, s.r.o.
Metalgalante
Metalite Aviation Lighting
Metalite Aviation Lighting
MicroCare Europe
Microflown AVISA
Micromet ATI India Pvt Ltd
Microsystemes
Microwave Marketing Ltd
Midland Aerospace
MIL Power Ltd
MilAero Electronics Atlantic Inc.
MilDef Technology Group
Milectria
Miles Industrial Electronics
Milipol Ltd.
MilSim FX International
Milspares Ltd
Minewolf Systems AG
Ministry of Defence - International Material Relations
Ministry of Economic Affairs
Ministry of Industry & Trade
MIRA Ltd
MIRA Ltd
MIRANDA SP Z O.O.
Mishra Dhatu Nigam Limited (MIDHANI)
Miska d.o.o.
Missiles & Space Batteries Ltd
MKU Private Limited
MMG Publishing Limited
MMI Outdoor
MoD ArmCom Communication-Technical Co. Ltd.
MoD Arzenal Electromechanical Co.
MoD Currus Combat Vehicles Co. Ltd.
MOD Defence Contracts Bulletin
MoD EI Co. Ltd.
Moench
Mogema Defence
MOH-9 Armour Ceramics
Molecular Products Ltd
Molex Deutschland GmbH
Moog Components Group
MORS (Ministry of Defence R. of Slovenia)
Motec GmbH
Motorsport Industry Association
MPE Ltd
MPI Aviation Limited
MS Instruments Plc
MS&T Magazine
MSecure
MSI-Defence Systems Ltd
MTL Group
MTU Friedrichshafen
Multi-Contact (UK) Ltd
Musthane
MWH
MYDATA AUTOMATION Ltd


Nacre AS
Nammo
Namsa
NAR Group Ltd
Natek Power Systems AB
Naval Postgraduate School
Navantia
Navistar Defense
Navy League of the United States
NBC-Sys
NDI
NDIA/NTSA
NEAT
Ned Deck Marine
Netline Communications Technologies Ltd.
Neways Defence Electronics
Nexter Group
NGT2
NIC Instruments
NICOMATIC
NIDV - Neth. Ind. for Def. & Sec.
Night Vision Optics SA (Pty) Ltd t/a Megaray
Nightforce Optics Inc
Nightsearcher Ltd
Nivisys Industries LLC
Nobles Manufacturing Inc.
Non Intrusive Inspection Technology
Noptel Oy
Norma MPM BV
Northrop Grumman
Nova Electric
NOVITEX FASHON
NP Aerospace Ltd
NSI bvba
Nuclear Engineering Services



Oakley
OBR Centrum Techniki Morskiej
Obzerv
ODU Connector Systems
Odvest 110 (Pty) Ltd
Officine Fonderie Patrone Spa
Offset India Solutions PVT. Ltd.
OIS Advanced Technology Pvt Ltd
Oldbury UK Ltd
Olympia Triumph International Limited
OMNIPOL a.s.
OMP Engineering
O'Neil & Associates
Ontario International Trade Branch
Ontario, Canada International Trade Branch
Open Season Ltd
Opgal
Optical Cable Corporation
Optical Filters
Opticoelectron Group JSC
OPTIX Co.
OPTOKON, a.s.
OptroMech
Orbit International Corp
Ordinance Factory Board (OFB)
ORiTEST spol. s r.o.
Osborn Metals
OSG
Oshkosh Defense
Oshkosh Defense
Osprea Logistics
Osprea Logistics
OTM Servo Mechanism Ltd
Ovik Group
Ovik Group
OWR GmbH
Oxley Group Limited
Oztiryakiler Madeni Esya San. ve Tic. A.S.



P.I. Castings Ltd
Pakistan Ordnance Factories
Palantir Technologies
Panasonic Computer Products Europe
Pandect Precision Components
Panhard General Defense
Paradigm Communication Systems
Paragon Rapid Technologies
Paramount Panels UK
Parker Hannifin Ltd
Parkinson Harness Technology
Parmley Technologies Ltd
Parsec (Pty) Ltd
Patria
Pearson Engineering Ltd
PEI-Genesis UK Ltd
Peli Products (UK) Ltd
Per Vices Corporation
Peredovaya Tekstilshchitsa
Permali Gloucester Ltd
Persides
Petards Joyce-Loebl Ltd
Pewag Schneeketten GmbH & Co KG
Phaedrus Systems
Phoenicia America Israel
Photonic Security Systems
PHOTONIS Nightvision
Pierce Munitions, LLC.
Pimco Sp. z.o.o
Plansee Metall GmbH Thermal Management
Plasan Sasa
Plextek Ltd
Ploughshare Innovations
Ploughshare Innovations Ltd
Point Blank Body Armor
Polamco
Polaris Defense
Policske strojirny a.s.
Polyformes Ltd
Pontoon Works
Portsmouth Aviation Ltd
Powerstax plc
Poynting Antennas (Pty) Ltd
PP Electrical Systems Ltd
PPG Aerospace
PPM Ltd
Prelco
Prestolite Electric Ltd
Primetake
PrismTech Ltd
Private Mobile Networks Ltd
Proengin
Progress Partners Advertising, s.r.o.
Project Support Vehicles GmbH & Co
Projects Unlimited Inc.
Protechnic Ltd
Pulse Electronics
Pulse Inteco Systems Ltd.
Pyser - SGI Limited


QinetiQ
Qioptiq Ltd
Quickseries Publishing Inc
Quintec Associates Limited


R.A. Rodriguez (UK) Ltd
Radiall
Radio Tactics
Radiotechnika Marketing Sp. z o. o.
Radixon Ltd
Radmor S.A.
Radnor Range Ltd
RAF Association
Rafael
RAFT Systems Ltd
RAM Mounting Systems
Rangemaster Precision Arms
Rapid Mobile (Pty) Ltd
Raven Research
Raytech Vertriebs GmbH
Raytheon
Recon International
Recon Robotics
Remington Arms Company Inc
Remploy Frontline
Renault Trucks Defense
Renishaw Plc
RENK AG
Renown Engineering
Reson Offshore
ResQmax/Rescue Solutions International, Inc.
Reutech Communications
Reutech Radar Systems(Pty) Ltd
Revision Eyewear
RFD Beaufort Ltd
RGB Spectrum
Rheinmetall AG Corporate Sector Defence
Rhinotech Computer Co., Ltd
Ricardo Special Vehicles
Riflecraft Limited
Righton Ltd
Robertson Fuel Systems, L.L.C.
Robosynthesis Ltd
Rockford Components Ltd
Rockwell Collins
Rohde & Schwarz GmbH
Roke Manor Research Ltd
Roketsan
Rolatube Technology Ltd
Rollon s.r.l.
Rolls-Royce
Romtehnica
Roxel
RRC Power Solutions GmbH
RSD (A division of DCD-DORBYL (Pty) Ltd)
RSDecon
RUAG
RUAG Aerospace
RUAG Ammotec AG (a subsidiary of RUAG Holding Switzerland)
RUAG Defence
Rubb Buildings Ltd
Rud Chains
Ruger Firearms
Rugged Systems
Runcore Co., Ltd
Runflat International
Russian Technologies State Corporation
Rutter Inc.
RVision, Inc.


S&T Daewoo
S. MacNeillie & Son Limited
S. MacNeillie & Son Limited
SAAB
Sacil S.r.l.
SAE International
SAFT
Sagaert
Sagem Défense Securité
SAIC
Sail Labs Technology AG
SAKO Ltd
Salzgitter Maschinenbau AG
Samel-90 PLC
Sapa Profiles UK
Sarsen Technology
Sascal Displays
SAVOX Communications Oy
Scanfiber Composites A/S
Scanna Msc Ltd
Schleifring Systems Ltd
Schleifring Und Apparatebau GmbH
SCHOTT AG
Schroff
Schroth Safety Products GmbH
Scot Seats Marine
Scott Safety
Scottish Development International
Scotty Group Austria GmBh
SCS
SEA (Group) Ltd
SeaBotix Inc
Seaweather Aviation
secubit
Security Cleared Jobs.com
SeeByte
Sekai Electronics Inc.
Select Cables
SELEX ELSAG
SELEX Galileo
SELEX Galileo
SELEX Sistemi Integrati
Semitronics Corp.
Sensonor Technologies AS
Sepson AB
SERT
Severnoye DB JSC
SGL Technologies
Shelhurst Components (Pty) Ltd
Shellcast Foundries Inc.
Shephard Group
Shield Technologies Corporation
Shoghi Communications
Short Bark Industries, Inc.
SIBAT - Israel Ministry of Defense
SIG SAUER
Silent Sentinel Ltd
Simmel Difesa S.p.A.
Singapore Technologies Kinetics
Sinus Electronic GmbH
SKB Europe BV
SKYDEX Technologies, Inc.
Sky-Futures
Small Arms Defense Journal
Smith Myers
Smiths Detection
SMT Developments Ltd
Snap-On Tools
Socitec UK Ltd
SOFEX Jordan
SOFF
Sofradir
Sonardyne International ltd
SOS Hyperlite
Soucy International Inc.
South African Aerospace Maritime and Defence Industries Association (AMD)
South Midlands Communications
SP GUIDE PUBLICATIONS PVT LTD
Spacemetric Ltd
Spafax International Limited
Speakerbus
Spectracom
Spinner GmbH
Sprung Instant Structures Ltd
SRCTec
SRI International Sarnoff
SSR Engineering
SSZ Camouflage Technology Ltd.
Staco Systems
Star Defense Systems LTD
Starter Groupe DLD
Statek Corporation
Staubli
Steatite
STEINER OPTIK
Steyr Motors GmbH
STIDD Systems Inc
Stoeger SILAH SAN A.S.
Stone Foundries
STONEHAVEN ENGINEERING LTD
Stop-choc
Stork Special Products BV
STRAN Technologies
Strategic Engineering Recruitment Limited
Streamlight, Inc.
Streit Middle East FZE
STS Defence Ltd
Stuart Canvas Products
Sula Systems Ltd
Supacat
Supacat
Supply 999 Ltd
SureFire
Surface Technology International Limited
Survitec Group
Survival One
SVOS
Swiss Lounge
Switchblade International
SYKO Gesellschaft fur Leistungselektronik mbH
Synectics Surveillance Technology
System Engineering Telemetry Process CC
Systematic
SystemWare Europe



T & G Elektro AS
TACO Antenna
Tactical Electronics
Tata Steel
Tcherno More
TDK-Lambda
TE Connectivity/Tyco Electronics
Team Australia
Tecnovia Group BV
Teijin Aramid GmbH
Tek Military Seating
TekMast
Teknoflex
Teleanalys AB
Teledyne Defence
Telephonics Corporation
Teleplan Globe
Tellumat (Pty) Ltd
Tencate Advanced Armour
Terma A/S
Terma A/S
Terra Nova Shoes
Textron Systems
Thales
Tharsus
The Helicopter Show
The Manufacturer
The Panic Room Company
Thermacore Europe
Thermoteknix Systems Ltd
Thiya d.o.o.
Thomas Jacks
Thorax LP Equipment (Pty) Ltd
Thrustmaster
ThruVision Ltd
Thuraya Telecommunications Company
TMS Support Solutions Limited
TMV Ltd
TNO
Tods Defence Ltd
Top Aces/Discovery Air
Topcon Europe Positioning BV
Tower Solutions
Toye, Kenning & Spencer Ltd
TP Shipping AS
Tracerco
Track24 Ltd
Trelleborg Sealing Solutions UK
Tridan Engineering Ltd
Trijicon, Inc.
Trilogy Communications Limited
Tritech Group
Triteq
Trival Antene d.o.o.
Truck-Lite Co. Inc.
TRW Conekt
TTI Inc
Tubitak - Sage
TUV SUD Product Service Ltd
Tyco Fire Protection Products
Typhoon International Ltd
Tyron Flat Tyre Protection



U.S. Army PEO Soldier
U.S. Commercial Service / U.S. Embassy
U.S. Department of Commerce OTEXA
UK Automotive Products
UK MOD DE&S
UK MOD International Defence Training
UKRF
Ullman Dynamics
Ultra Electronics
Ultra Electronics 3eTI
Ultra Electronics Advanced Tactical Systems
Ultra Electronics AMI
Ultra Electronics AudioSoft
Ultra Electronics Command and Control Systems
Ultra Electronics Communication & Integrated Systems
Ultra Electronics DNE
Ultra Electronics Maritime Systems
Ultra Electronics Measurement Systems Inc
Ultra Electronics PMES
Ultra Electronics Precision Air & Land Systems
Ultra Electronics Precision Air & Land Systems
Ultra Electronics ProLogic
Ultra Electronics Sonar Systems
Ultra Electronics TCS
Ultra Electronics USSI
Ultralife Corporation
Umoe Mandal AS
UnatSolar
Undersecretariat for Defence Industries
United Shield International Limited
Unitemp Limited
Universal Engineering
UR Group
URC Systems, spol. s r.o.
US Ordnance
Used Equipment Surplus & Storage Ltd
USNI Proceedings



Valcolm Manufacturing Group Inc.
Van Halteren Metaal
Vector Developments Ltd.
Vectronix
Veletrhy BRNO
Velodyne
Vemotion Interactive Ltd
Verebus Engineering
Verint Systems Ltd
ViaSat
Vicor UK
Victorinox
Viking Arms Ltd.
Viking Modular Solutions
Virtual Marine Technology
VIT Security Group Ltd
Vital Seating & Systems Limited
Vitavox
Vocality International Ltd
Von Roll Management AG
VT Miltope


W. L. Gore And Associates Ltd
Wamco Inc
War of 1812 Commemorative
Warn Industries
Wartsila Finland
Water Gen
Waukesha Foundry, Inc.
WB Electronics
Weatherhaven Global Solutions Ltd
Webasto AG, Global Comfort Solutions
Weibel Scientific A/S
Wessex Advanced Switching Products Ltd
West Wales UAV Centre
Westek Technology Ltd
Westley Engineering Ltd
Westwire Harnessing LTD
WEW Westerwälder Eisenwerk GmbH
WFEL Limited
WFS Defense
WH Brennan Ltd
WIBE Telescopic Masts
Wiley X Europe LLC
Will-Burt Company
Wincanton plc
Winkelmann (United Kingdom) Ltd
Winmate
Wirtschaftskammer Österreich
Wolfestone Translation
World Defence Systems
Wrekin Circuits
WT Tactical
www.army-technology.com



XCEL Power Systems Ltd
Xenics
XJTAG
Xpect Software
XSMG World



Yakupoglu
Yugoimport SDPR



Zero Cases UK Ltd
Zettlex Ltd
ZEVETA AMMUNITION a.s.
Zheijiang Chaoling China Ware Valve Co., Ltd
ZHENDRE
Z-Medica Corporation
Zuken Ltd
Zyvex Technologies, Inc.

ADMISSIONS POLICY
DSEI is open to Official Delegations, Exhibitors' Guests, DSEI VIP's, Ministry of Defence visitors (UK and overseas), Media and Trade visitors. Anyone wishing to attend the exhibition (including those who have been invited by an exhibitor) must pre-register via the DSEI website and include the Exhibitor Guest Code, if invited.

Admission is restricted to professional and business visitors who have been invited. Visitors should be engaged in legitimate areas of defence and associated industry, the government, equipment procurement organisations, defence colleges and research establishments.

All stand personnel, visitors, guests, stand contractors and services acknowledge that only the Organiser's official admission badge, worn by the person named on it, will permit admission (as the Organiser's licensee) into ExCeL/DSEI 2015. The badge remains the property of the Organiser and has a notional value of 0.01p.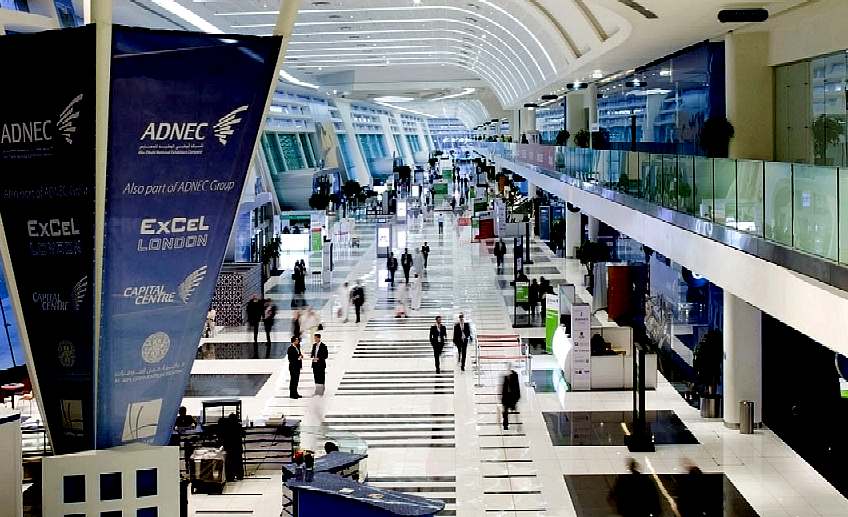 VENUE & CONTACTS

The exhibition is being held between the 15-18 September 2015 at the ExCeL London.
ExCeL London
One Western Gateway
Royal Victoria Dock
London, E16 1XL

General enquiries and event Information

T: +44 (0)20 7069 5000
E: info@excel-london.co.uk
ExCeL London, the international exhibition and convention centre, is the host venue for a variety of events from award winning exhibitions and conferences to international association meetings, product launches, banquets, award ceremonies, sporting events and more. ExCeL London is the UK capital's largest exhibition centre.

London is the natural meeting point for the world's business networks. It is a leading city in the world's economy and a centre of international trade and finance. Located in the London Borough of Newham, this exhibitions and conference centre is an excellent venue in England.
Lying adjacent to Canary Wharf, ExCeL London is the latest cultural quarter which possesses every facility that an event demands. Accommodating thousands of visitors in its huge event halls, state of the art conference suites and 45 meeting rooms, this multifaceted event venue is often preferred for flexible selection of space.

ExCeL London is owned by Abu Dhabi National Exhibitions Company (ADNEC). Its portfolio also includes the Abu Dhabi National Exhibition Centre and the Al Ain Convention Centre.

ADNEC Group's portfolio currently includes the Abu Dhabi National Exhibition Centre, the Gulf's largest exhibition centre; the Al Ain Convention Centre, a brand new development in the historic city of Al Ain, Capital Gate, the UAE capital's iconic, gravity defying tower and a number of hotel projects.
Bedford House
69-79 Fulham High Street
London SW6 3JW

Tim Porter
Tel: +44 (0)20 7384 7775
Email: tim.porter@clarionevents.com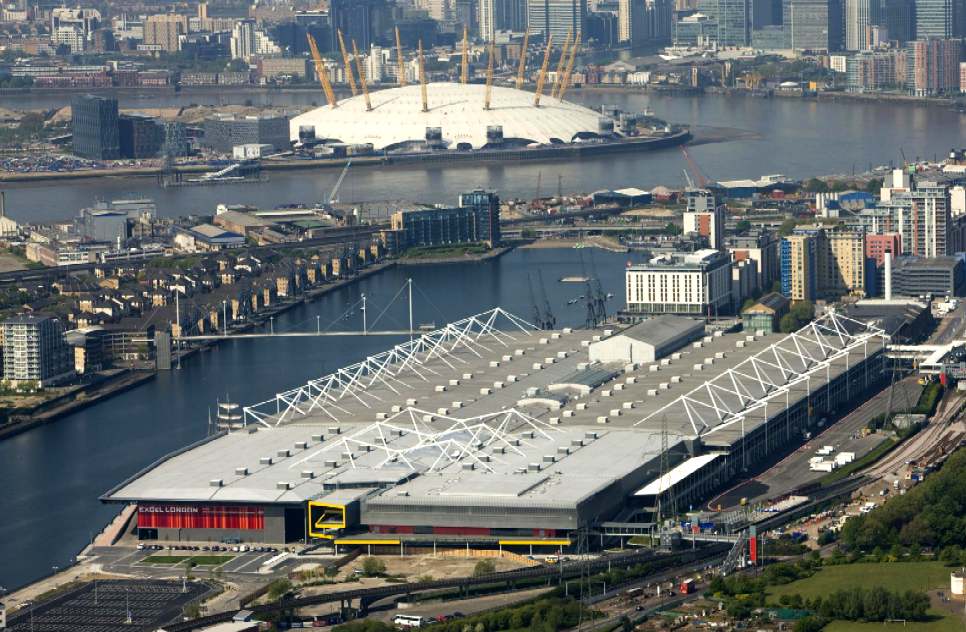 HOW TO GET TO EXCEL
The Jubilee Line is recommended as the quickest route to ExCeL London and the ICC. Alight at Canning Town and change onto a Beckton-bound DLR train, for the quick 2-stop journey to Custom House for ExCeL (West) or Prince Regent for ExCeL (East) and ICC London.

When driving to ExCeL London follow signs for Royal Docks, City Airport and ExCeL. There is easy access from the M25, M11, A406 and A13. Contact the AA for information on planning your journey and 24-hour live traffic reports, by calling on +44 (0) 906 888 4322.

For a map of ExCeL London's location visit www.streetmap.co.uk and search for ExCeL London by postcode - E16 1XL. For Sat Nav purposes, we recommend using postcode - E16 1DR.

ExCeL London offers on-site car parking for 3,700 cars, which is pay and display at around £15 for 24 hours.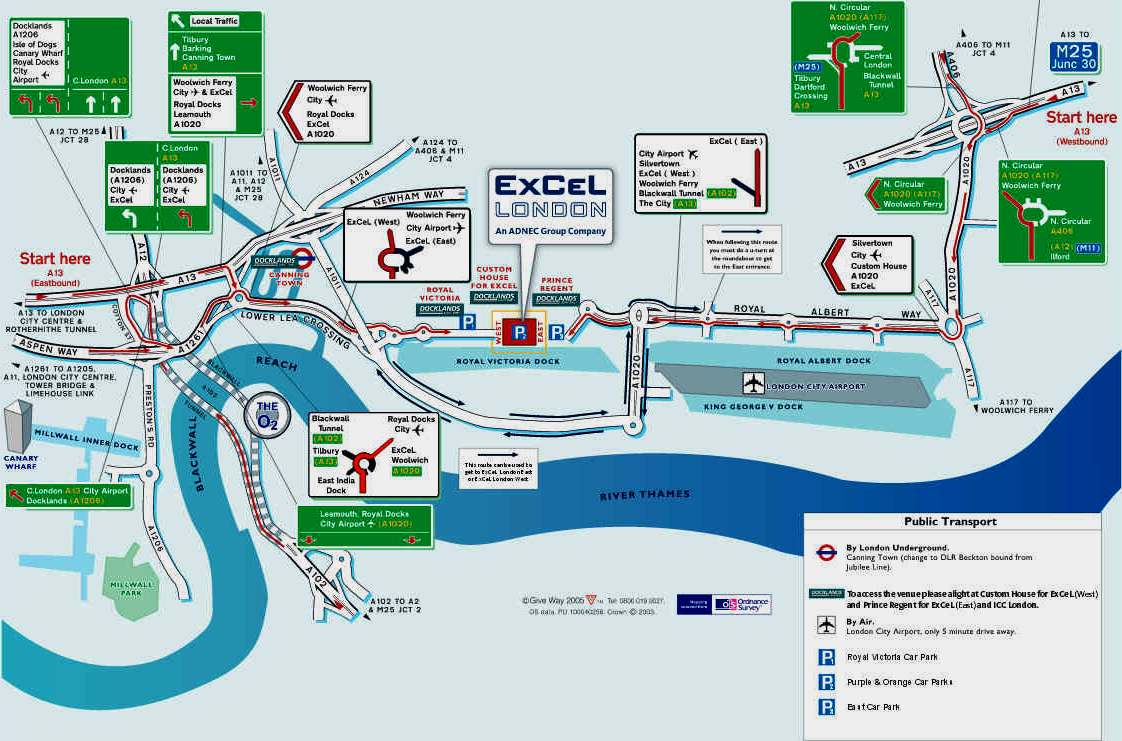 DSEI LINKS & REFERENCE
Drumgrange to exhibit at DSEI 2015
Shock Mitigation Directory DSEI 2015
DST latest news control attending DSEI 2015
Sysware Europe to exhibit at DSEI 2015
CMS Strategic partnership cooperation keynote DSEI 2015
Tyneside Safety Glass DSEI 2015
BE Group NDI to exhibit at DSEI 2015
DSEI UK Conferences
DSEI Unmanned-Features-Visitors
DSEI Naval Features Visitors
DSEI /Security Features Visitors
http://www.baesystems.com/
http://www.generaldynamics.com/
https://www.adsgroup.org.uk/
http://www.auvsi.org/UnmannedSystemsEurope/Home/
http://www.auvsi.org/home
http://www.seaairspace.org/
http://www.dsei.co.uk/Content/Conferences
http://www.dsei.co.uk/Content/Unmanned-Features-Visitors
http://www.dsei.co.uk/Content/Naval-Features-Visitors
http://www.dsei.co.uk/Content/Security-Features-Visitors
http://www.excel-london.co.uk/
http://www.adnec.ae/
http://www.drumgrange.com/events/drumgrange-to-exhibit-at-dsei-2015.aspx
http://www.shockmitigationdirectory.com/event-details/dsei--2015/36/
http://www.dst.se/media-events/latest-news/55-dst-control-attending-dsei-2015
http://www.sysware-europe.com/blog/systemware-europe-to-exhibit-at-dsei-2015/
http://www.cmsstrategic.com/news/1779/partnership-and-co-operation-a-keynote-of-dsei-2015/
http://www.tynesidesafetyglass.com/company/news/dsei-2015.html
http://www.be-group.co.uk/news/2014/august/ndi-to-exhibit-at-dsei-2015/
http://marshalladg.com/dsei-2015/
https://www.adsgroup.org.uk/articles/30865
http://www.clarionevents.com/
http://www.eweurope.com/
http://www.maritimesecurityafrica.com/
DISRUPTIVE TECHNOLOGY - The Bluefish ZCC platform is enabling research for unmanned zero emission cargo ships and oil tankers of the future to include submarines and aircraft (drone) carriers, mine and drone countermeasures. This concept vessel is based on a stable SWASH hull design proposed for development in the UK under license from patent GB2511731. A design like this uses no diesel fuel in normal continuous operations to monitor the oceans autonomously at relatively high speeds of 7-10 knots continuous average, 24/7 and 365 days a year. Larger versions of this format might carry significant weaponry for coordinated convoys, or persistent deterrent. This is only possible with the unique energy harvesting (wind and solar) system. This vessel could pay for itself in bunker costs every 10 years. Fuel for thought for both military and merchant fleet operators looking for ways to save money and clean up their act! Red Storm Eagle, over and out.