OCEANS '14 ST. JOHN'S MTS/IEEE CONFERENCE - September 14-19, 2014
Jointly sponsored by the Marine Technology Society (MTS) and the Oceanic Engineering Society of the Institute of Electrical and Electronic Engineers (IEEE/OES), OCEANS '14 is a major international forum for scientists, engineers, and responsible ocean users to present the latest research results, ideas, developments, and applications in Oceanic Engineering and Marine Technology.
AGENDA - OCEANS '14 MTS/IEEE St. John's Abstract Topics

OCEANS '14 MTS/IEEE St. John's - Topics and Themes

ST. JOHN'S – OCEANS: WHERE CHALLENGE BECOMES OPPORTUNITY
STJ.1 Marine Operations in Ice-Infested Waters
STJ.2 Augmented Reality for Marine Applications
STJ.3 Subsea Power Transmission
STJ.4 Cold Ocean Safety, Survival, and Rescue
STJ.5 Persistent Ocean Observations
STJ.6 Sustainable Fish Harvesting and Aquaculture Technologies
STJ.7 Unmanned Marine Systems for Open Ocean Applications
STJ.8 Ocean Science and Technology Research Infrastructure

OCEANS'14 MTS/IEEE St. John's - OCEANS Conference Core Topics

1.0 UNDERWATER ACOUSTICS AND ACOUSTICAL OCEANOGRAPHY
1.1 Sonar and transducers
1.2 Calibration of acoustic systems and metrology
1.3 Sound propagation and scattering
1.4 Acoustical oceanography
1.5 Geoacoustic inversion
1.6 Bioacoustics
1.7 Seismo-acoustics
1.8 Ocean noise
1.9 Signal coherence and fluctuation

2.0 SONAR SIGNAL / IMAGE PROCESSING AND COMMUNICATION
2.1 Sonar signal processing
2.2 Array signal processing and array design
2.3 Model-based signal processing techniques
2.4 Vector sensor processing
2.5 Synthetic aperture (active and passive)
2.6 Classification and pattern recognition (parametric and non-parametric)
2.7 Sonar imaging
2.8 Acoustic telemetry and communication
2.9 Biologically inspired processing

3.0 OCEAN OBSERVING PLATFORMS, SYSTEMS, AND INSTRUMENTATION
3.1 Automatic control
3.2 Current measurement technology
3.3 Oceanographic instrumentation and sensors
3.4 Systems and observatories
3.5 Buoy technology
3.6 Cables and connectors
3.7 Marine geodetic information systems

4.0 REMOTE SENSING
4.1 Air / sea interaction
4.2 Lidar
4.3 Passive observing sensors
4.4 Coastal radars
4.5 Ocean color and hyperspectral measurements
4.6 Airborne and satellite radar and SAR
4.7 Operational observation
4.8 Sensor synergy
4.9 Space systems

5.0 OCEAN DATA VISUALIZATION, MODELING, AND INFORMATION MANAGEMENT
5.1 Access, custody, and retrieval of data
5.2 Data visualization
5.3 Numerical modeling and simulation
5.4 Marine GIS and data fusion
5.5 Information management
5.6 Data assimilation

6.0 MARINE ENVIRONMENT, OCEANOGRAPHY, AND METEOROLOGY
6.1 Oceanography: physical, geological, chemical, biological
6.2 Marine geology and geophysics
6.3 Hydrography / seafloor mapping / geodesy
6.4 Hydrodynamics
6.5 Marine life and ecosystems
6.6 Meteorology
6.7 Pollution monitoring
6.8 Mineral resources

7.0 OPTICS, IMAGING, VISION, AND E-M SYSTEMS
7.1 Imaging and vision
7.2 Beam propagation
7.3 Optical sensors and adaptive optics
7.4 Marine optics technology and instrumentation
7.5 Holography and 3D imaging
7.6 Optical communication
7.7 E-M sensing

8.0 MARINE LAW, POLICY, MANAGEMENT, AND EDUCATION
8.1 Coastal zone management
8.2 Ocean economic potential
8.3 Marine law and policy
8.4 International issues
8.5 Marine safety and security
8.6 Law of the Sea and UNCLOS
8.7 Ocean resources
8.8 Marine education and outreach
8.9 Marine archaeology

9.0 OFFSHORE STRUCTURES AND TECHNOLOGY
9.1 Ocean energy
9.2 Ropes and tension members
9.3 Offshore structures
9.4 Marine materials science
9.5 Marine salvage
9.6 Diving
9.7 Pollution clean-up and pollution remediation
9.8 Deepwater development technology
9.9 Seafloor engineering
9.10 Ocean exploration

10.0 OCEAN VEHICLES AND FLOATING STRUCTURES
10.1 Vehicle design
10.2 Vehicle navigation
10.3 Vehicle performance
10.4 Autonomous underwater vehicles
10.5 Manned underwater vehicles
10.6 Remotely operated vehicles
10.7 Dynamic positioning
10.8 Moorings, rigging, and anchors
10.9 Naval architecture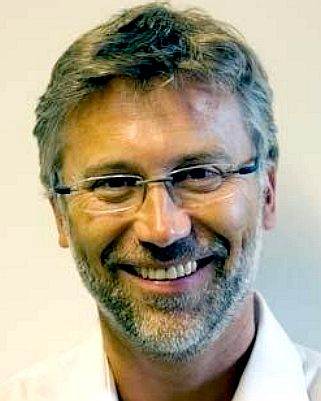 Bjørn Jalving
MTS AWARD 18 SEPT 2014
Kongsberg inform that Bjørn Jalving, Executive Vice President Subsea at maritime, offshore and subsea technology developer Kongsberg Maritime recently has been given the Compass Distinguished Achievement Award from the Marine Technology Society. The award ceremony was at the OCEANS 2014 MTS/IEEE conference in St. John 's, Newfoundland, Canada. This prestigious award is presented to an individual whose work has had significant impact on the fields of marine science and technology.

Bjørn Jalving was selected for the award because of his long career and significant achievements within AUV technology. After graduating as M.Sc. in Engineering Cybernetics from the Norwegian University of Science and Technology in 1991, Bjørn started at FFI (the Norwegian Defence Research Establishment) in 1992, where he worked on the development of autonomous underwater vehicles (AUV), in projects with Kongsberg Maritime, the Norwegian Navy, Statoil and NUI.

Bjørn developed the control and mission management system, and was heavily involved in system design of Kongsberg Maritime 's HUGIN AUV, which is today widely regarded as the de facto industry standard AUV family. He has played a key role in applying and verifying the use of AUVs in new applications such as detailed seabed mapping, naval mine hunting (MCM) and marine research.

Kongsberg Maritime add that during his 14 years at FFI, moving to the position of Principal Scientist, Bjørn Jalving published and co-authored more than 30 publications. In 2006 he joined Kongsberg Maritime, and in 2007 he became Vice President of the AUV department.

Bjørn was involved in the KONGSBERG acquisition of Hydroid, the manufacturer of the renown REMUS AUV product lines. From 2012 Bjørn became Executive Vice President of the Subsea Division in Kongsberg Maritime.

"During the last 20 years, innovative autonomous underwater vehicle solutions have proved successful in an increasing number of important applications and I am grateful to have been a part this, " comments Bjørn Jalving.

VENUE & CONTACTS
Delta Hotel St. John's
120 New Gower Street
St John's
Newfoundland, A1C 6K4
Canada
Tel: +1 (709) 739-6404
Fax: +1 (709) 570-1622
Toll Free: +1 (888) 793-3582
Marine Technology Society
1100 H St., NW Suite LL-100
Washington, DC 20005
Tel: 202-717-8705
FAX: 202-347-4302
Email: membership@mtsociety.org

EXHIBITORS
Company
Booths
Website
2G Robotics
4
www.2grobotics.com

Airmar Technology
8
www.airmar.com

AMEC Environment & Infrastructure
69
www.amec.com

AML Oceanographic
53
www.amloceanographic.com

ASL Environmental Sciences, Inc.
20
www.aslenv.com

AXYS Technologies Inc.
125
www.axystechnologies.com

BIRNS, Inc.
51, 52
www.birns.com

Bluefin Robotics
66
www.bluefinrobotics.com

Campbell Scientific (Canada) Corp.
62
www.campbellsci.ca

Canal Geomatics Inc.,
134
www.canalgeomatics.com

Cape Breton Island
97, 98
www.investincapebreton.com

CARIS
96
www.caris.com

Cathx Ocean
32, 33
www.cathxocean.com

C-CORE
148
www.c-core.ca

Channel Technologies
49
www.channeltechgroup.com

Chukar Waterjet Inc.
1
www.chukarwaterjet.com

CLS America
111
www.clsamerica.com

Compusult Limited
87, 88
www.compusult.net

DASCO Equipment Inc.
100, 101
www.dascopei.ca

DECO Geophysical SC
2
www.radexpro.com

Deep Ocean Engineering, Inc.
36
www.deepocean.com

DeepSea Power & Light
40
www.deepsea.com

Department of Innovation, Business and Rural Development, Government of Newfoundland and Labrador
73
www.gov.nl.ca/ibrd

Dynamic Systems Analysis Ltd
110
www.dsa-ltd.ca

EdgeTech
54
www.edgetech.com

eSonar Inc
19
www.e-sonar.ca

Esri (Environmental Systems Research Institute
50
www.esri.com/industries/natural-resources/oceans

exactEarth
86
www.exactearth.com

Fisheries & Marine Institute of Memorial University of NL
78
www.mi.mun.ca

Fugro GeoSurveys
71
www.fugro.com

GeoSpectrum Technologies, Inc.
72
www.geospectrum.ca/

Global Dynamix
9
www.gdynx.com

Government of Nova Scotia
104
energy.novascotia.ca

Greensea Systems, Inc.
127
www.greenseainc.com

GRI Simulations, Inc.
91
www.grisim.com

Hampidjan
64
www.hampidjan.is

Hawboldt Industries
124
www.hawboldt.ca

Hydro International (Geomares)
L
www.hydro-international.com

Hydrospace Group
67
www.hydrospacegroup.com

IEEE OES
A
www.ieeeoes.org

Imagenex Technology Corp.
22
www.imagenex.com

International Ocean Systems
K
www.intoceansys.co.uk

International Submarine Engineering, Ltd.
35
www.ise.bc.ca

Japan Agency for Marine-Earth Science & Technology (JAMSTEC)
117
www.jamstec.go.jp

JASCO Applied Sciences (Canada) Ltd.
95
www.jasco.com

JFE Advantech Co., Ltd.
118
www.jfe-advantech.co.jp

JouBeh
141
www.joubeh.com

Knudsen Engineering Limited
31
www.knudseneng.com

Kongsberg Maritime
46, 47, 48
www.km.kongsberg.com

Kraken Sonar Systems
92, 93
www.krakensonar.com

LEONI Elocab Ltd.
84
www.leoni-canada.com

Lockheed Martin
145, 146
www.lmco.com

MacArtney, Inc./Subconn, Inc.
37, 38
www.macartney.com

Marine Magnetics
21
www.marinemagnetics.com

Marine Technology Reporter
I
www.marinetechnologynews.com/

Marine Technology Society
F
mtsociety.org

MATE Center
E
www.marinetech.org

McLane Research Laboratories, Inc.
39
www.mclanelabs.com

Memorial University
76, 77
www.mun.ca

Memorial University
3
www.mun.ca/engineering

Memorial University of Newfoundland
79
www.mun.ca

MEOPAR (Marine Environmental Observation Prediction & Response Network)
80
www.meopar.ca

MetOcean Data Systems
140
www.metocean.com

Moog / Focal Technologies
123
www.moog.com/marine

Mooring Systems, Inc.
15
www.mooringsystems.com

National Maritime Research Institute
119
www.nmri.go.jp

Nautel C-Tech
5
www.nautelc-tech.com

Nautilus Marine Service GmbH
6
www.nautilus-gmbh.com

Global Ocean Design
www.globaloceandesign.com

NiGK Corporation
120
www.nichigi.com

Nortek USA
45
www.nortekusa.com

Notus Electronics Ltd.
43
www.notus.ca

NRC Ocean, Coastal and River Engineering
94
www.nrc-cnrc.gc.ca/index.html

Ocean Aero Inc.
14
www.oceanaero.us

Ocean Business 2015
34
www.oceanbusiness.com

Ocean Networks Canada
61
www.oceannetworks.ca

Ocean News & Technology/ECO Magazine
G, H
www.ocean-news.com & www.eco-tsc.com

Ocean Sonics Ltd
105
www.oceansonics.com

Ocean Technology Council of Nova Scotia
139
www.otcns.ca

Oceanic Consulting Corp.
89
www.oceaniccorp.com

Oceanology International 2016
30
www.oceanologyinternational.com

OCEANS 15 MTS/IEEE Washington, D.C.
B
www.oceans15mtsieeewashington.org

OCEANS 16 MTS/IEEE Monterey Bay
D
Oceans Advance
7
www.oceansadvance.net

OCEANS Genoa/OCEANS Shanghai
C
Oceans Holyrood Initiative
74
www.ComeAshore.ca

Oceans Learning Partnership
25, 26
www.olp.oceansnl.net

Oceans Ltd
82
www.oceansltd.com

OceanServer Technology Inc.
29
www.ocean-server.com

OceanWaveS GmbH
56
www.oceanwaves.de

OceanWise
128
www.oceanwise.eu

OceanWorks International
81
www.oceanworks.com

Office of Small & Medium Enterprises - PWGSC
109
www.buyandsell.gc.ca

Open Seas Instrumentation Inc.
83
www.openseas.com

Optech
103
www.optech.com

Polymer Corporation
99
www.polymercorporation.com

Port & Airport Research Institute
116
www.pari.go.jp

Prevco Subsea
126
www.prevco.com

Pro-Oceanus Systems Inc.
106
www.pro-oceanus.com

Provincial Aerospace
17, 18
www.provincialaerospace.com

Q.I Incorporated
112
www.qi-inc.com

RBR LTD
107
www.rbr-global.com

Research & Development Corp. (RDC)
57
www.rdc.org

Romor Ocean Solutions
58
www.romor.ca

ROV3D Systems
90
rov3d.com

Saab Seaeye
70
www.saabgroup.com

SBG Systems
102
www.sbg-systems.com

Sea Sciences
65
seasciences.com

Sea Technology Magazine
J
www.sea-technology.com

SeaBird Scientific
60
www.seabirdscientific.com

SeaBotix
44
www.seabotix.com

SEACON
41
www.seaconworldwide.com

Sensor Technology Ltd.
75
www.sensortech.ca

SGK System Giken Co.
115
www.sgktec.co.jp

Shark Marine Technologies Inc.
23, 24
www.sharkmarine.com

Society for Underwater Technology (SUT)
13
www.sut.org

Solace Power Inc.
42
www.solace.ca

Sonardyne, Inc.
85
www.sonardyne.com

Soundnine Inc.
16
www.soundnine.com

Pacific Gyre, Inc.
www.pacificgyre.com

South Bay Cable
59
www.southbaycable.com

SubC Imaging
108
www.subcimaging.com

Subnero
12
www.subnero.com

Tachyonish Holdings Co., Ltd.
113
www.tachyonish.com

Teledyne Marine Interconnect Solutions
129
www.teledynemis.com.com

Teledyne Marine Systems
131, 132
www.teledynemarinesystems.com

Teledyne RDI
133
www.rdinstruments.com

Teledyne RESON
130
www.teledyne-reson.com

The Journal of Ocean Technology
28
www.thejot.net

The Tsurumi-Seiki Co. Ltd.
114
www.tsk.jp.com

Trelleborg Offshore Boston, Inc.
142
www.trelleborg.com

Tritech International Ltd.
122
www.tritech.co.uk

Turner Designs
55
www.turnerdesigns.com

Underwater Technology 2015
147
www.niot.res.in/UT15/

Underwater Technology Collaborative Research Center
121
www.seasat.iis.u-tokyo.ac.jp

Vista Valley Sdn Bhd
68
vistavalley.com.my

Xylem
27
www.xyleminc.com

LINKS
MTS Society conferences oceans st johns
Marine Technology News Kongsberg pioneer recognized with award
http://www.oceansconference.org/index.cfm
http://www.oceans14mtsieeestjohns.org/index.cfm
https://www.mtsociety.org/conferences/oceansstjohns.aspx
http://www.marinetechnologynews.com/news/kongsberg-pioneer-recognized-award-500481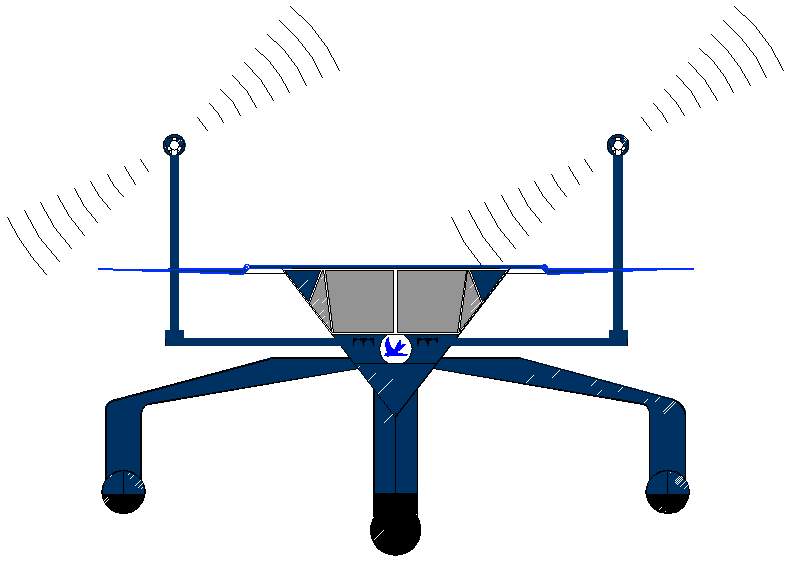 PATENT TECHNOLOGY - Electric Superyachts are now possible that operate on nothing but energy harvested directly from nature. The above is a 50 ton Zero Emission Vessel (ZEV) yacht with a low frontal area and hyper efficient SWASH hull that is capable of triple axis harvesting. This craft sports 40kW wind turbines and 300m2 of solar panels. The total energy harvesting capacity of this design in dual axis mode is around 176kW (235hp). The hull is 50m (163ft) hull on the waterline, OAL is 56M (183ft). Cruise the Atlantic, Mediterranean, or Pacific Oceans virtually silently with no pollution and at vastly reduced cost. The sprint speed of this craft will be in the 20+ knot region. If this yacht had not been powered with free energy from nature, the cost of diesel fuel to operate continuously for a year would be approximately: .29gals/hp x 117 x 24 x 365 = $297,226.80 (£183,393.99) In ten years that would be $2.97M (£1.83M). Fuel for thought!