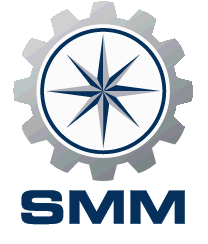 26th INTERNATIONAL SMM 6-9 SEPTEMBER 2014

This year, SMM had the pleasure of welcoming 50,000 visitors from all corners of the globe. With 2,141 exhibitors from 67 countries, there were more exhibitors presenting their latest innovations than at previous events.
The event was another full success: With more than 2,100 exhibitors from all around the world, including 150 first-timers, with 50,000 industry visitors and roughly 90,000 square metres of exhibition space, SMM has demonstrated once again what it means to be the leading international trade fair of the maritime industry. After four days brimming with activity, the 26th SMM came to a close today. "We set new records this year," said Bernd Aufderheide, CEO and President of Hamburg Messe und Congress GmbH. The industry's top event again took place under the patronage of the German Chancellor, Dr Angela Merkel.

The Innovation topic featured prominently on the agenda of this year's SMM, which presented the entire bandwidth of maritime innovation. The exhibits covered a wide spectrum, from large-scale ship engineering and shipbuilding products to ship outfitting and equipment supplies, and from cargo handling systems and maritime technologies to specialised services.

Global reach

With its 26 national pavilions and exhibitors from 67 different countries, this year's fair was more international than ever. For the first time, companies from Egypt, Lebanon and Sri Lanka participated in the fair, and Dubai set up its first-ever national pavilion. The Asian market was well-represented, as well. Major players from Korea, Japan and China showcased their impressive portfolios.

Of course, German companies featured prominently at SMM. "German shipowners and operators are a key target group of this fair. With billions invested in state-of-the-art technology for both newbuilds and ships in service they have made Germany the world's third largest shipping nation," said Ralf Nagel, Managing President of the German shipowners' association, VDR. German ingenuity was palpable in all of the exhibition halls.

"SMM 2014 set new participation records, with a host of innovative products demonstrating the high level of technological development in this industry," emphasised Dr Reinhard Lüken, General Managing Director of the German
Shipbuilding and Ocean Industries Association (VSM).

High level of visitor satisfaction

Not only the exhibitors were enthusiastic about the fair, the visitors likewise expressed their satisfaction. According to an independent survey, 96 per cent of visitors asked said they found the fair "good" or "very good". 94 per cent said they would gladly recommend SMM. Executives from all target segments were present, a fact reflected by the positive responses from exhibitors.

"This fair is an international meeting place, and we are very happy with the attendance," said Andrew Rice, Vice President Marketing, Rolls Royce Marine. Ralf Sempf, Director – Materials Management with Meyer Werft, applauded the open-mindedness of the fair visitors. "With its excellent visitor figures and a decidedly positive, optimistic mindset I observed among exhibitors and visitors alike, this year's SMM was a full success for me. I am taking home a wealth of extremely innovative ideas and concepts from this fair."

Great Success

This year again, the fair provided an ideal backdrop for signing business deals. In fact, a major contract was signed by Peter Fetten (Carnival) and Blohm+Voss Repair CEO Jan-Kees Pilaar at the booth of B+V. Carnival Corporation, Miami (USA), the world's largest cruiseship company, is going to have its entire Europe fleet, including the Club vessels of Aida Cruises, Costa Crociere, Cunard Line and P&O Cruises, among others, repaired and upgraded exclusively by Blohm+Voss. MAN Diesel&Turbo SE signed a new licence agreement with Qingdao Haixi Marine Diesel
Co., Ltd. (QMD), enabling the company to better serve its customers in the important northern Chinese market.

Current Topics

The protection of the marine environment and the improvement of ship efficiency were among the top items on the SMM agenda. "The shipping industry, working closely together with shipbuilders and suppliers, continues to devote considerable resources and capital to the development and implementation of a wide range of new technologies that protect air and water quality and increase energy efficiency," said MAN Diesel & Turbo Executive Dr Stephan Timmermann. In particular, the demand for LNG technology is strong, he added.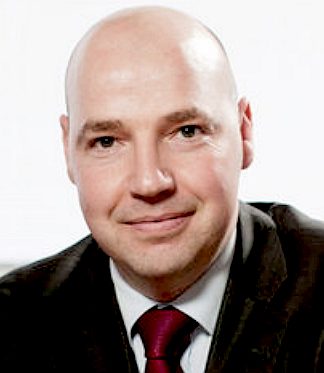 Richard Bowcutt - Presenting for Roll-Royce marine at the SMM event in Hamburg

Impressive presentations

Many innovative presentation concepts made the fair a feast for the eyes.

DNV GL delighted the visitors with one of the most impressive and innovative stands of the entire fair. To provide adequate space for lectures, panel discussions and debates, the world's leading classification society had prepared the "DNV GL Forum", a sizable auditorium right next to the company booth, which was used extensively. Tor E. Svensen, CEO of DNV GL Maritime, praised the innovative spirit radiated by SMM: "As a technology-focused industry fair, SMM clearly illustrates the shipbuilding industry's enormous innovative potential." DNV GL was this year's principal sponsor of SMM.

But it was not only the exhibition halls where SMM excelled; the accompanying special events programme likewise set new standards this year. In particular, the integrated conferences were extremely well received, including gmec (Final Report), MS&D (Final Report), SMM Offshore Dialogue (with as many as 450 participants), SMM Ship Finance Forum (120 attendees) and the brand-new Recruiting Day, which aimed to attract highly-qualified staff for the shipping industry.

"SMM is the showcase of the shipyards, the shipbuilding industry at large, and its supply industry. I am extremely pleased to see the industry looking more optimistically into the future after having gone through troublesome years. This positive message is being sent from Hamburg into the world," said Mr. Uwe Beckmeyer, Parliamentary Secretary at the Federal Ministry for Economic Affairs and Energy, and Federal Government Coordinator for the Maritime Industry. The industry is staying on track, as this year's SMM motto says: "Keeping the course". The 2016 reunion is
thus as good as fixed: Roughly one-third of this year's participants are already planning for the next SMM from 6 to 9
September 2016.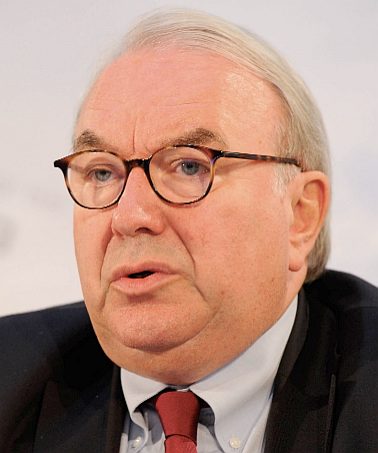 Uwe Beckmeyer, Parliamentary State Secretary at the Federal Ministry for Economic Affairs and Energy, Federal Government Coordinator for the Maritime Industry

PROGRAMME GMEC 2014 - 09.09.2014

gmec: Opening 11:00 till 11:10

Bernd Aufderheide (CEO and President, Hamburg Messe und Congress GmbH)

Chris Haymann (CEO, Seatrade Communications Ltd.)
Location: Conference room Chicago (via Central Entrance)

gmec: Keynote 11:10 till 11:30

Commander Ryan Allain (Chief, Environmental Standards Division, US Coast Guard Headquarters)
Location: Conference room Chicago (via Central Entrance)

gmec: Roundtable discussion 11:30 till 12:30

Sustainability has become a common term when discussing environmental policies, but what does sustainable shipping mean in practice? The panel will discuss the aims of the sustainable shipping movement, and what the world can expect from a sustainable commercial shipping fleet come the year 2030.

Moderator: Matt Frei (News Anchor, ITN Channel 4)

Signe Bruun Jensen (Head of Sustainability, Maersk Line)
Lauran Wetemans (General Manager Downstream-LNG, Gas to
Transport, Shell Downstream Services International)
Günter Eiermann (Technical Director, Bomin Linde LNG GmbH & Co. KG)
Ruediger Pallentin (Executive Board, Lloyd Werft Bremerhaven AG)
Poul Woodall (Director, Environment & Sustainability, DFDS A/S)

Location: Conference room Chicago (via Central Entrance)

gmec: Lunch Break 12:30 till 14:00

gmec: Panel 1 - Environmental Compliance 14:00 till 15:30

The list of regulations on emissions to air and sea to which ships are expected to adhere is growing. Retrofitting ships to meet such regulations, sharing best practices for operating ships and equipment within regulatory parameters and preparing for future developments in technology and legislation are critical and complex matters that will be addressed in this session by experts and experienced operators.

Chairman: Katharina Stanzel (Managing Director, INTERTANKO)

"Overview on Ballast Water Management"
Debra DiCianna (Senior Environmental Solutions Consultant, ABS)

"Best practice on retrofitting and installation of Ballast Water Management Systems"
Jolanda Matthijssen, Project Manager, Goltens Green Technologies
B.V.

"Rapid onboard compliance testing – a monitoring tool for the 2004 IMO ballast water management convention"
Dr. Lothar Schillak (Marine Biologist / Senior Marine Expert, SGS)

"Emissions to Air from Shipping: Present Status and Abatement Measures"
Dr. Pierre Sames (Director, Technology and R&D, DNV GL)

"Carnival UK - Best Practice - Leaving with Air Abatement Technology"
Donnacha O'Driscoll (SVP Technical Operations, Carnival UK)
Location: Conference room Chicago (via Central Entrance)

gmec: Coffee break 15:30 till 16:00

gmec: Panel 2 - Operating Efficiency 16:00 till 17:30

The options open to shipowners to improve the efficiency of their ships are manifold and each of them are affected by a range of factors on board the ship and in the environment. The panel will detail the efficiency gains to be made, including everything from technical and mechanical means through to operational adjustments, while considering the commercial factors and market fundamentals that directly affect the efficacy of efficiency measures, and how those influences might change in the future.

Chairman: Lars Robert Pedersen (Deputy Secretary General, BIMCO)

"Energy Efficiency in Design and Operation"
Dr. Jan de Kat (Director Energy Efficiency, ABS)

"ECO Ships – Chances and Challenges for Shipowners and Financiers"
Dr. Jan-Henrik Hübner (Global Head of Shipping Advisory
Practice, DNV GL Maritime Advisory)
Aida Welker (Director Maritime Industries, KfW IPEX-Bank)

"Data collection and analysis to maximise energy savings and improve fuel efficiency"
Juha Heikinheimo (President, NAPA)

"Integrated Ship Systems for Efficiency and the Environment"
Richard Bowcutt (Senior Vice President - Business Development and Marketing, Rolls-Royce)
Location: Conference room Chicago (via Central Entrance)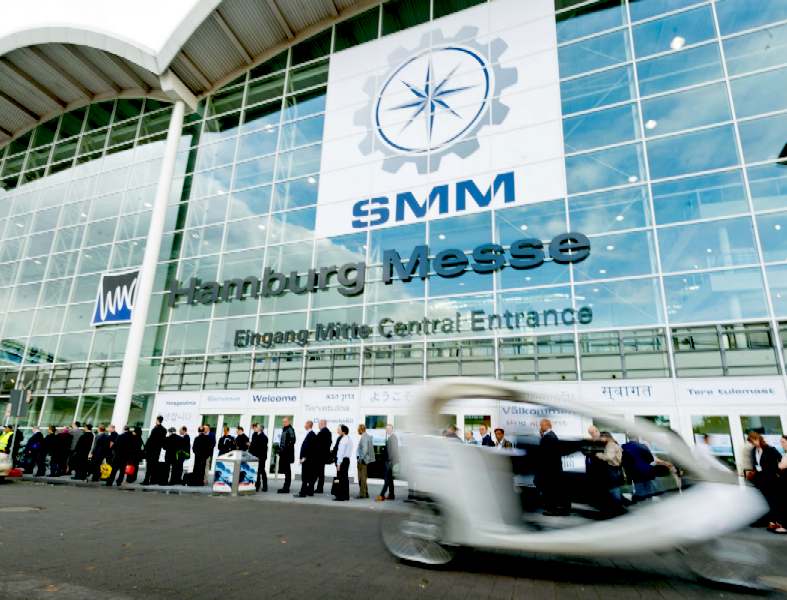 SMM - THE MUST ATTEND INDUSTRY EVENT

Hamburg enjoys a strong maritime tradition as a vibrant hub of trade, ship financing and industry – the perfect location to host SMM. SMM is the world's leading maritime trade fair and is ideal for showcasing maritime innovation and technology. Its role as a communication platform is pivotal to the success of the whole industry, which explains why hundreds of thousands of international exhibitors and visitors have attended SMM over the decades.

This is a must-attend event – a unique opportunity to meet key players, display business strengths, establish new contacts and exchange knowledge with peers. A networking hotspot, SMM is the optimal setting for doing business. Drawing on its considerable expertise, state-of-the-art exhibition facilities and powerful infrastructure, Hamburg Messe und Congress (HMC) provides you with access to up-to-date information regarding new technology and innovations.

SMM is more than just a trade fair. A comprehensive programme of workshops, symposia and conferences support the event. These feature leading international speakers and reflect the commitment of the maritime industry to key global issues that affect all areas of the world.

Worldwide presence

Hamburg Messe und Congress (HMC) invests major amounts of time and energy to help exhibitors boost the impact of their business activities in other international markets. We have a wealth of resources to tap into, and our unrivalled expertise and experience in organising maritime trade fairs enables us to organise delegations, national pavillons and SMM events around the world.

The SMM team attends all major maritime trade fairs worldwide. Their role in supporting you is to provide all required services whenever you need them



MUNIN - Maritime Unmanned Navigation through Intelligence in Networks

10 Sep 2014: Public MUNIN Workshop in Hamburg, Germany

MUNIN aims to develop and verify a concept for an autonomous ship. Short-term applications of autonomy refer to enhanced shore-support and automated lookout as well as increased maritime safety, efficiency and reliability. Thus, MUNIN will be present with a workshop at the SMM (Shipbuilding, Machinery & Marine Technology – International Trade Fair) on September 10th 2014 from 09:00 to 13:00 in Hamburg.

In the workshop on the project's "Short-term Application" the following topics will be addressed:

> Waterborne TP Strategic research agenda: The autonomous ship (SEA Europe)
> Introduction to unmanned vessel activities (Fraunhofer CML)
> Unknown waters: Public view on unmanned vessels (MARINTEK)
> Navigational shore-support: A new perspective (Chalmers Technical University)
> Harsh weather operation: Increased safety and efficiency (Fraunhofer CML)
> Enhanced lookout through sensor systems (Aptomar AS)
> How to assure engine propulsion reliability (Hochschule Wismar)

Registrations contact: munin_workshop@cml.fraunhofer.de

Short-term applications of autonomy in the maritime industry

Status: final 1/2 Print date: 14/09/02
Place: SMM, Meeting Room A2.1
Hamburg Messe und Congress GmbH
Messeplatz 1, 20357 Hamburg, Germany

Date: 2014/09/10 Time: 09:00-13:00

Organizational Advice: All participants shall meet at the information desk on the right hand side of Central Entrance at 08:45 hrs.

Item - From - To - Topic

1 09:00 09:05 Welcome - Hans-Christoph Burmeister, Fraunhofer CML

2 09:05 09:30 Waterborne TP SRA: The autonomous ship - Douwe Cunningham, SEA Europe

3 09:30 09:50 Introduction to unmanned vessel activities

MUNIN: The unmanned dry bulk carrier - Hans-Christoph Burmeister, Fraunhofer CML

4 09:50 10:10 Rolls-Royce approach towards unmanned vessels - Esa Jokioinen, Rolls-Royce

4 10:10 10:30 Unknown waters: Public view on unmanned vessels - Ørnulf Jan Rødseth, MARINTEK

5 10:30 11:00 Discussion

11:00 11:30 Coffee break

6 11:30 11:50 Navigational shore-support: A new perspective - Thomas Porathe, Chalmers Technical University

7 11:50 12:10 Harsh weather operation: Increased safety and efficiency - Laura Walther, Fraunhofer CML

8 12:10 12:30 Enhanced lookout through sensor systems - Jonas Moræus, Aptomar AS

9 12:30 12:50 How to assure engine propulsion reliability - Karsten Wehner, Hochschule Wismar

10 12:50 13:00 Discussion and closure

http://www.unmanned-ship.org/munin/events/10-sep-2014-public-munin-workshop-in-hamburg-germany-2/


The project MUNIN – Maritime Unmanned Navigation through Intelligence in Networks – is a collaborative research project, co-funded by the European Commissions under its Seventh Framework Programme. MUNIN aims to develop and verify a concept for an autonomous ship, which is defined as a vessel primarily guided by automated on-board decision systems but controlled by a remote operator in a shore side control station.

Maritime transport within the EU faces challenges such as significant increases in transport volumes, growing environmental requirements and a shortage of seafarers in the future. The concept of the autonomous ship brings along the potential to overcome these challenges. It allows for more efficient and competitive ship operation and increases in the environmental performance of vessels. Furthermore the shore based approach offers "seafaring" the possibility to become more socially sustainable by reducing the time seafarers spend away from their families.

Within MUNIN a consortium of eight partners led by Fraunhofer CML with scientific and industrial background will reflect upon operational, technical and legal aspects in connection with the vision of an autonomous ship. Solutions for e.g. an autonomous bridge, an autonomous engine room, a shore side operation center and the communication architecture linking vessel and a shore operator will be developed and verified. Besides this long term goal of an autonomous ship MUNIN's results will also provide efficiency, safety and sustainability advantages for existing vessels in short term. This includes e.g. environmental optimization, new maintenance and operational concepts as well as improved bridge applications.


NEXT SHOW - The date for the next SMM Hamburg: 6-9 September 2016.

Meantime please join us at INMEX SMM India from 23-25 September 2015 and SMM Istanbul from 24-25 February 2016.

LINKS
SMM Hamburg environmental protection programme/
http://www.smm-hamburg.com/en/programme/environmental-protection/programme/
http://www.shippinginsight.com/
http://www.shippinginsight.com/contact/
http://www.shippinginsight.com/conf-agenda/
http://www.esdpa.org/third doha international maritime defence exhibition bolstered by defence players hoping to tap region markets
http://www.oceanologyinternational.com
http://www.arabianoilandgas.com/article-4852-carbonate_evolution/#.UhCYTNKsg6Y
http://www.lngworldnews.com/
http://www.lngworldnews.com/drewry-lng-short-term-freight-index-remains-unchanged/