16 - 17 April 2015
KEYNOTES

With tech evangelist Robert Scoble, Enchanted Objects author David Rose, F1 legend Sir Stirling Moss, Professor Viktor Mayer-Schonberger, and founder of MIT's SENSEable City Lab Carlo Ratti confirmed, can you afford to miss this >>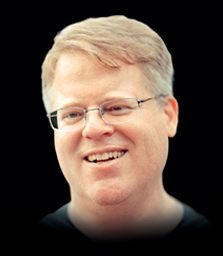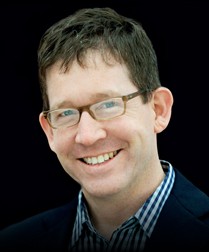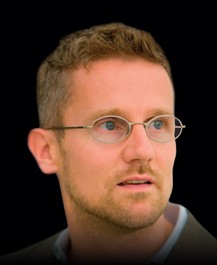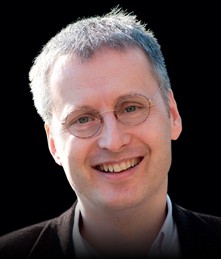 Robert Scoble - David Rose - Prof. Carlo Ratt i - Prof. Viktor Mayer-Schonberger
The Internet of Everything - As the IoT is a $19 trillion global opportunity over the next decade, no business is safe. Technology giants, innovative start-ups and end users from across all industries will provide real, practical case studies on IoT implementation across ten of our core subject areas. Is your industry on board? >>

Submissions Accepted - We're not the only ones with great ideas, we'd love to hear yours too. The TECHX15 call for content has launched. Got something great to talk about? >>
AGENDA 16 APRIL - HOME & ENERGY
09:00 - Chairman's Address

09:10 - "The Age of Context": sensors, data and the Internet of Everything
Mr Robert Scoble, Author, Age of Context

09:50 - "Senseable Cities" and networked societies
Prof Carlo Ratti, Director, SENSEable City Laboratory, MIT SENSEable City Lab

10:30 - Diamond Keynote

Break

11:30 - Why the Internet of Things will transform how you think about your product

11:50 - Monetising the Internet of Things: what lessons can be learnt from smart metering strategies

12:10 - Home & Energy Case Study

12:30 - Home & Energy Roundtables

Lunch

Break

16:15 - Chairman's Remarks

16:20 - Information Privacy: Memory and Forgetting in the Digital Age
Viktor Mayer-Schönberger, Professor, Big Data: A Revolution

17:00 - Driving success with sensors, data and real-time decision-making

17:40 - Diamond Keynote
AGENDA 17 APRIL - CARS & TRAVEL
09:00 - Chairman's Address

09:10 - Partnership over Proprietary: Why the Internet of Things Demands Collaboration
Mr David Rose

09:50 - The New Vanguard for Business: Connectivity, Design, and the Internet of Things
Mr David Rose, Author, Enchanted Objects

10:30 - Diamond Keynote

Break

Lunch

14:00 - What is the scale of the business opportunity offered the connected car platform for services?

14:20 - How can the transport industry's lessons in asset performance across systems be applied across sectors?

14:40 - Cars & Travel Case Study

15:00 - Cars & Travel Roundtables
TECHX VENUE - BUSINESS DESIGN CENTRE
Based in the City and Central London, the BDC is located 10 minutes from Kings Cross St. Pancras International and a short walk from Angel tube station, the Business Design Centre is one of London's most popular conference and exhibition venues. The BDC handles over 300 events a year.

FOUNDING - The Business Design Centre Group (BDC Group) was founded in 1954. Today it is still a majority-owned family business, chaired by Jack Morris, the youngest of five brothers. The Group's activities include operation of the Business Design Centre (BDC) formerly the famous Victorian Islington landmark, the Royal Agricultural Hall or 'The Aggie'. 'The Aggie' was re-branded as the Business Design Centre (BDC) and became Europe's first integrated Trade and Exhibition Centre.

Sam Morris (founder of the BDC Group) rescued the building from demolition in 1984. In 1986, after a dramatic re-development, the building re-opened, combining the American concept of the Trade Mart with the building's historic role as an exhibition centre.
CONTACTS BDC DIRECT
Business Design Centre
52 Upper Street
Islington
London N1 0QH
Tel: 020 7288 6272

General Enquiries (Front Desk)
Ben Pettyfer
Concierge
T: 0207 288 6272
E: benp@bdclondon.co.uk

Hiring Conference Space
Emma Clarke
Conference Executive
T: 020 7288 6465
E: emmac@bdclondon.co.uk
SPONSORS
Partner


CONTACTS TERRAPIN
Terrapinn Ltd
Wren House
43 Hatton Garden
London, EC1N 8EL
Tel: +44 (0)20 7092 1000
Fax: +44 (0)20 7242 1508
enquiry.uk@terrapinn.com
Taz Shariff
Sponsorship and exhibition opportunities:
t/ +44 (0) 20 7608 7089
f/ +44 (0) 20 7608 7040
taz.shariff@terrapinn.com
Anastasia Yates
Marketing opportunities and press relations:
t/ 02076087032
f/ +442076087040
Anastasia.Yates@terrapinn.com

Oliver Arscott
Conference programme and speaking opportunities:
t/ 02076087035
f/ 02076087040
oliver.arscott@terrapinn.com
Terrapinn Holdings Ltd,
Welken House
10-11 Charterhouse Square
London, EC1M 6EH, UK

Tel: +44 (0)20 7608 7030
Email: enquiry@terrapinn.com
LINKS & REFERENCE
ARDUINO - Hobbyists computer platform for interactive robots and machine prototyping - Open source
BEAGLEBONE - ARM low cost robot friendly, low drain micro computer
MBED - ARM based microcontroller developer platform
PICAXE - Microcontroller for robotics projects with open source software support
RASPBERRY PI - Low cost educational computer to learn how to program robots, etc. Open source
SPOT - Satellite global tracking system
Intel UK
IBM USA
BT PLC Innovation
http://www.techx15.com/
http://www.businessdesigncentre.co.uk/
http://ee.co.uk/
http://www.techuk.org/
http://www.intel.co.uk/content/www/uk/en/homepage.html
http://www.ibm.com/us/en/
http://www.btplc.com/innovation/
http://www.techx15.com/
| | |
| --- | --- |
| | |
| 2014 - The Ecostar DC50 offers 200 plus miles of clean motoring between instant recharging via an onboard exchange system, able to swap between battery and fuel cell cartridges at the flick of a switch, as a prelude to universal service stations. | 2014 - A bold, versatile design. This is the start of a shift to cleaner more intelligent ocean transport. Our pioneering research is helping to lay the foundations for sustainable merchant, military fleets & cruise liners. |