UK Dstl Purchases SeeByte Software in Support of RN MASTT - September 13 2013

SeeByte, the global leader in creating smart software for unmanned maritime systems, is pleased to announce that the UK's Defence Science and Technology Laboratory (Dstl) has purchased both SeeTrack Military and SeeTrack Neptune licenses in support of the Royal Navy Maritime Autonomous Systems Trials Team (RN MASTT).

Dstl is focused upon maximising the impact of science and technology for defence and security within the UK. As part of this focus, Dstl has been working closely with the Royal Navy to ensure the delivery of state-of-the-art capabilities. At present, Dstl is working with RN MASTT, formally the Fleet Unmanned Underwater Vehicle Unit (FUUVU), to implement the tactical development of Unmanned Underwater Vehicles (UUVs), allowing them to be used for underwater force protection.

SeeByte's SeeTrack Military software is an open-architecture platform solution enabling mission-planning, monitoring, post-processing and reporting of off-board assets such as UUVs and diver hand held system; it is now the tool of choice for sixteen of the world's navies. SeeTrack Neptune provides a payload control architecture and real time autonomy engine for UUVs to plan and execute well known patterns of behaviour that expedite and optimise single vehicle and multi-vehicle operations. In other words, the operators plan for what to do and SeeTrack Neptune decides how to do it.

Alastair Cormack, Technical Client Manager at SeeByte, commented: "We are privileged to be in a position to assist the Royal Navy with their goal of improving defence and security within the UK. With fifteen other navies currently using SeeTrack software, it is fantastic that the UK MOD will now have access to the advanced capabilities we offer."

Phil Brown of Dstl Naval Systems also commented: "Recent work performed for the UK MoD's S&T Programme by SeeByte and BAE Systems, as part of the Osprey Consortia, has resulted in the development of improved autonomous planning and control systems for delivering unmanned mine countermeasures. I am very pleased to say that the latest results of this work are being exploited into the UK RN, with software being provided to the RN MASTT for testing and evaluation".
CONTACTS

HR & Recruitment
+44 (0) 131 225 7458

SeeByte UK
Orchard Brae House
30 Queensferry Road
Edinburgh EH4 2HS
SCOTLAND, UK

Telephone
+44 (0) 131 447 4200
SeeByte US
2240 Shelter Island Drive
San Diego
CA 92106
USA

Telephone
+1 (619) 241 4393

Email: sales@seebyte.com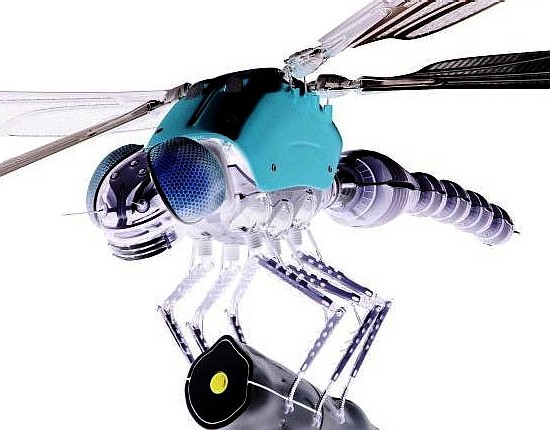 The proposed Dragonfly system is based on the patent 'Bluefish' energy harvesting platform and SNAV to provide low cost persistent monitoring of key routes.
LATEST DEVELOPMENTS
LONG RANGE AUTONOMOUS MINE HUNTING & SWEEPING ZCC
The latest innovation (2013) in mine neutralization is a recent British invention that combines existing techniques within a surface platform that uses energy from nature and advanced autonomous technology to search near continuously for mines without the need for a crew and as a 'world' fleet exercise coordinated by a central command. Such a vessel combined as a coordinated fleet cuts the cost of the persistent monitoring that is necessary to ensure that submarine and other fleet and commercial corridors are free of mines that may have been planted by, among other enemies, radical groups (terrorists).
The development of this technology is ongoing to not only improve the quality of mine disposal and effectiveness, but also to reduce the cost of operations for organisations such as NATO and the pollution caused by the military who now also recognize that they owe a duty (MARPOL) to the environment.
Without continuous forward development opposing forces might easily take the strategic lead with tactics in place developed using disruptive technology that allied forces are through lack of proactive impetus may be caught off guard.
SUBMARINE INDEX
Alvin DSV - Woods Hole Oceanographic Institution
HMS Astute 1st of Class BAE Systems
HMS Vanguard- Trident
INS Sindhurakshak - explosion & sinking
Lusitania - Torpedo attack
Nuclear submarines lost at sea
Predator - Covert submarine hunter/killer
Seawolf - Autonomous wolf pack deployment of Predator mini-subs
Torpedoes - UUV anti submarine weapons
U20 - Kapitan Leutnant Walther Schwieger
USS Bluefish WWI submarine
USS Bluefish - Nuclear submarine
USS Jimmy Carter - Seawolf class fast attack nuclear submarine
USS Nautilus - 1st nuclear submarine & subsea north pole passage
LINKS
Seawolf - Autonomous wolf pack deployment of Predator mini-subs
http://www.seebyte.com/uk-dstl-purchases-seebyte-software-in-support-of-rn-mastt/
http://www.seewinter.com/winter
http://www.navaldrones.com/seafox.html
http://www.huffingtonpost.co.uk/2012/11/08/us-navy-mine-hunting-dolphins_n_2092509.html
http://www.miltechmag.com/2013/08/auvsi-2013-unmanned-naval-systems.html
http://gawker.com/5964980/those-job+stealing-robots-are-going-after-the-navys-mine+hunting-dolphins
http://www.quicksilvercontrols.com/2011_RoboticDolphin.html
http://www.independent.co.uk/news/world/americas/robots-to-replace-navys-minehunting-dolphins-8374242.html
http://www.theguardian.com/world/2012/dec/02/us-military-replace-dolphins-robots
http://ruvr.co.uk/2013_03_12/Ukrainian-military-dolphins-go-missing/
http://www.guns.com/2013/03/12/ukrainian-military-dolphins-armed-with-guns-on-the-loose/
http://www.wired.co.uk/news/archive/2012-12/03/dolphin-bomb-disposal
http://now.msn.com/navy-dolphins-find-rare-19th-century-torpedo-off-california-coast
http://www.theguardian.com/world/2012/dec/02/us-military-replace-dolphins-robots
http://en.wikipedia.org/wiki/Talisman_UUV
http://www.theengineer.co.uk/in-depth/mine-busters/299583.article
http://www.history.navy.mil/wars/korea/minewar.htm
http://www.time.com/time/magazine/article/0,9171,926817,00.html
The_Corfu_Channel_Case_(UK_v._People_Republic_of_Albania)
hhttp://en.wikipedia.org/wiki/HMHS_Britannic
hhttp://en.wikipedia.org/wiki/HMHS_Britannic
http://en.wikipedia.org/wiki/Admiralty_Mining_Establishment
http://en.wikipedia.org/wiki/Naval_mine
http://www.enterprise-europe-scotland.com/sct/news/?newsid=4306