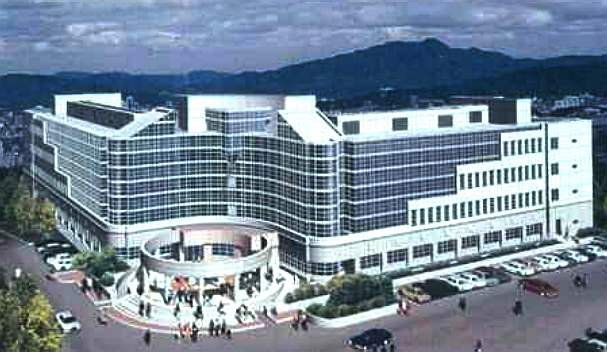 HISTORY

Seoul National University (Acronym: SNU; Seoul Daehakgyo, colloquially Seouldae) is a national research university located in Seoul, Korea. Founded in 1946, Seoul National has served as a model for many national and public universities in the country. Today the university comprises sixteen colleges and six professional schools, and a student body of about 28,000. It has two campuses in Seoul: the main campus in Gwanak and the medical campus in Jongno. According to data compiled by KEDI, the university spends more on its students per capita than any other university in the country that enrolls at least 10,000.

The university maintains an undergraduate exchange program with the Harvard-Yenching Institute, Stanford University, and Yale University. SNU Law School and Harvard Law School students may study at the partner institution for credit. In addition, the university holds a memorandum of understanding with over 700 academic institutions in 40 countries, the World Bank, and the country's first ever general academic exchange program with the University of Pennsylvania. The Graduate School of Business offers dual master's degrees with Duke University, ESSEC, and the Peking University, double-degrees at the MIT Sloan School of Management and Yale School of Management, and MBA-, MS-, and PhD-candidate exchange programs with universities in ten countries on four continents. The university's international faculty headcount is 242 or 4% of the total. Nobel laureates Paul Crutzen, Thomas Sargent, and Fields Medal recipient Hironaka Heisuke are on the faculty roster.


CAMPUS

Seoul National University is made up of two Seoul-based and one Suwon-based campuses: the Gwanak Campus is situated in the neighborhood of Sillim-dong, Gwanak-gu; and the Yeongeon Campus is north of the Han River in Yeongeon-dong, Jongno-gu; and the Gwanggyo Campus is east of the Suwon-si in Iui-dong, Yeongtong-gu. The main campus in Gwanak-gu was established in 1975 by the SNU Comprehensive Plan. At present, there are about 200 buildings, over half of which have been constructed since 1990. The school's medical, dental and nursing schools, as well as the main branch of Seoul National University Hospital, are on the former site of Kyungsung University's medical department at the Yeongeon Campus. In 2003, the Colleges of Agricultural and Life Sciences and Veterinary Medicine were relocated from Suwon to Gwanak. In 2009, The Graduate School of Convergence Science Technology(GSCST) consists of three department (Nano-convergence, Digital information convergence, intellectual-convergence) were established in Gwanggyo campus.


OCEAN ENGINEERING & NAVAL ARCHITECTURE
Naval architecture and ocean engineering is an area of applied science in which basic knowledge of various scientific disciplines is required for the design of naval structures, shipbuilding, and analysis of movement on the ocean. This area solves the scientific and technological problems of designing and constructing naval structures and shipbuilding, which enrich human life. By understanding the dynamics of the ocean environment, creative organization of large-scale systems in the ocean may become possible.

The department is divided into three primary levels of study: Fundamental Dynamics, Fundamental Naval Architecture and Ocean Engineering, and Specialized Naval Architecture and Ocean Engineering. The Fundamental Dynamics curriculum acts as a bridge between basic and applied science, increasing students' ability to develop the knowledge required in for the future growth of this field. The Fundamental Naval Architecture and Ocean Engineering curriculum enables students to understand the structure and design of ships and ocean structures. In the specialized curriculum, students will develop their abilities to solve various problems in this field. Experimental labs include an aquarium for testing ships, a structure testing apparatus, a computer design lab, a vibration testing apparatus, a welding dynamics testing apparatus, and ship CAD capabilities.

Korea's shipbuilding industry is currently ranked number one in the world. To maintain this position of global leadership, Seoul College of Naval Architecture fosters globally competitive talent in various areas such as research, technology, and management. The department aims to help students become leaders in the 21st century.
CLASSIFICATION
The Department of Naval Architecture and Ocean Engineering is classified into five areas which are:
* Fluid mechanics,
* Structural mechanics,
* System design,
* Production engineering and
* Ocean engineering.

FLUID MECHANICS - Fluid mechanics includes ship controllability, optimal propeller design/analysis and optimal design.

Prof. Suh, Jung Chun is in charge of performance prediction, flow simulation, and model test for propeller design and analysis. Prof. Rhee Shin Hyung main research interest lies in towing tank model testing and computational fluid dynamics for naval hydrodynamics

STRUCTURAL MECHANICS - Structural mechanics includes ship hull structure design, artificial intelligent structure design, noise control and vibration of ship hull and computer aided structural design.

Prof. Yang, Young Soon is in charge of integrated optimum design, reliability based design optimization on the artificial intelligent structure design. Prof. Hong, Suk Yoon is in charge of noise control from vibration structure, optimal structural vibration control on the noise control and vibration of ship hull.

By using vibrational and acoustic energy, vibration and noise are predicted and controlled. And the effect of damping structure is analyzed by spectral method in vibration. Prof. Cho, Seon Ho is in charge of shape optimization design sensitivity analysis, using FEM, mesh free, and isogeometric analysis. Shape design optimization incorporated with level set method and WEB-spline is one of main research thema of Prof. Cho.

Prof. Jang, Beom Seon has a wide experience on ship and offshore structural mechanics like fatigue & crack propagation experiment, buckling & ultimate strength of stiffened plate, global & fatigue strength assessment or FE mesh generation. Based on those background, his current research focus is toward hydro-elastic issues such as sloshing, springing and whipping especially from ship structural desing poing of view.

SYSTEM DESIGN - System design is subdivided into automation ship design and information technology.

Prof. Kim, Tae Wan is in charge of CAD/CAM (Computer Aided Design and Manufacturing), computer graphics and simulation on the marine information technology. CAGD(Computer Aided Geometric Design), autonomous traveling welding robot and RFID(Radio Frequency Identification) are the main researches of Prof. Kim.

Prof. Roh, Myung Il is in charge of design of ship and offshore plant, especially focusing on computer-aided design, simulation-based design, optimum design, and knowledge-based design of various ships and offshore plants.

PRODUCTION ENGINEERING - Prof. Shin, Jong Gye is in charge of ship production engineering, especially focusing on line heating, welding, and simulations. Based on systems engineering, he models and simulates various engineering systems of ships, yachts, ocean structures, and military vessels. Design of shipyard and factory layouts is carried out together with simulation technology.

OCEAN ENGINEERING - Ocean engineering includes wave mechanism, dynamics of floating matters and underwater acoustics and marine hydrodynamic.

Prof. Seong, Woo Jae is in charge of underwater waveguide modeling such as sound propagation, scattering, and ocean sediment acoustics. And sonar applications for AUV, array signal processing, and underwater communication are also his concerns. Prof. Kim, Yong Hwan is in charge of primarily numerical ship hydrodynamics, especially focusing on the motion of floating and submerged body, nonlinear wave loads, sloshing and water entry impact phenomenon. Biomimetics, such as analysis of fish motion and developing robot fish, one of research interests of Prof. Kim.

The research fields of Porf. Kim, Nakwan are hydrodynamics and mathematical modeling of marine craft, autonomous underwater vehicles (AUV), nonlinear stability, control and observer design, autopilot, path following, trajectory tracking and dynamic positioning, weather optimal control systems for ships and rigs, and hardware-in-the-loop simulation (HILS) of guidance, navigation, and control systems.

FACULTY
| | |
| --- | --- |
| | Cho, Seon Ho |
| Field | Structural Mechanics |
| Position | Professor |
| Major | Design Sensitivity Analysis, Shape Optimization, Topology Optimization, Fracture Mechanics. |
| Phone | +82 2 880 7322 |
| E-mail | |
| Homepage | |
| | |
| --- | --- |
| | Jang, Beom Seon |
| Field | Structural Mechanics |
| Position | Assistant Professor |
| Major | Ship and Offshore Structural Mechanics |
| Phone | +82 2 880 8380 |
| E-mail | |
| Homepage | |
| | |
| --- | --- |
| | Kim, Nak Wan |
| Field | Ocean Engineering |
| Position | Associate Professor |
| Major | Guidance and Control of Ships, Autonomous Underwater Vehicles |
| Phone | +82 2 880 7293 |
| E-mail | |
| Homepage | |
| | |
| --- | --- |
| | Kim, Tae Wan |
| Field | System Design |
| Position | Professor |
| Major | Computer Aided Design, Manufacturing and Engineering Using Graphics and Simulation |
| Phone | +82 2 880 1434 |
| E-mail | |
| Homepage | |
| | |
| --- | --- |
| | Kim, Yong Hwan |
| Field | Ocean Engineering |
| Position | Associate Professor |
| Major | Dynamic Motions of Floating and Submerged Bodies, Nonlinear Wave Loads |
| Phone | + 82 2 880 9226 |
| E-mail | |
| Homepage | |
| | |
| --- | --- |
| | Rhee, Shin Hyung |
| Field | Fluid Mechanics |
| Position | Professor |
| Major | Resistance and Propulsion of Ships and Computational Fluid Dynamics |
| Phone | +82 2 880 1500 |
| E-mail | |
| Homepage | |
| | |
| --- | --- |
| | Roh, Myung Il |
| Field | System Design |
| Position | Associate Professor |
| Major | Ship Design, Offshore Plant Design |
| Phone | + 82 2 880 7328 |
| E-mail | |
| Homepage | |
| | |
| --- | --- |
| | Suh, Jung Chun |
| Field | Fluid Mechanics |
| Position | Professor |
| Major | Ship Hydrodynamics, Propeller Design and Analysis |
| Phone | +82 2 880 7341 |
| E-mail | |
| Homepage | |
| | |
| --- | --- |
| | Yang, Young Soon |
| Field | Structural Mechanics |
| Position | Professor |
| Major | Integrated Reliability Design Optimization, Artificial Intelligence Structural |
| Phone | +82 2 880 7330 |
| E-mail | |
| Homepage | |
CONTACTS
Dept. of Naval Architecture and Ocean Engineering
College of Engineering, Seoul National University
1, Gwanak-ro, Gwanak-gu, Seoul, 151 - 744, Korea

Department Location : Building 34, Room 220
TEL :+82-2-880-7320,7321, FAX : +82-2-888-9298
MARINE ACADEMIC INSTITUTIONS A-Z
Australian Maritime - Geneve - Hawaii Renewable - NERC - Newcastle Naval
NOC Oceanographic - Plymouth - Portsmouth - Seoul Naval - SOTON
Strathclyde Marine - Sussex - TU Delft - USP South Pacific - Webb Institute
LINKS
http://ship.snu.ac.kr/
http://www.amc.edu.au/
http://www.gavia.is/
http://www.strath.ac.uk/na-me/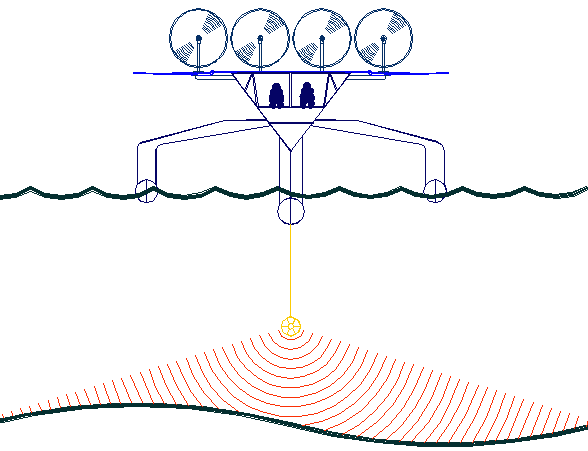 Navies around the world are looking for fleet energy savings. The Bluefish SNAV platform is a robotic ocean workhorse based on a stable SWASH hull design under development by British engineers in the UK. The robot ship uses no diesel fuel to monitor the oceans autonomously (COLREGS compliant) at relatively high speed 24/7 and 365 days a year - only possible with the revolutionary (patent) energy harvesting system. The hullform is ideal for automatic release and recovery of AUVs, ROVs or towed arrays, alternating between drone and fully autonomous modes. International development partners and licensing for local build are welcome. This vessel pays for itself in fuel saved every ten years.