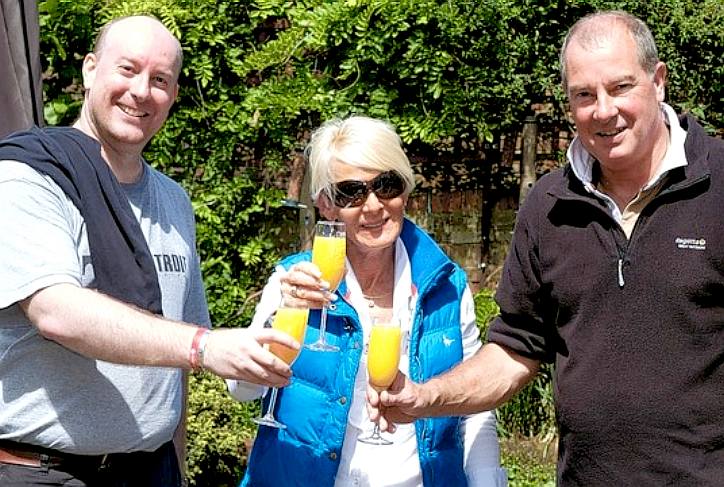 DORKING & LEATHERHEAD ADVERTISER MAY 30 2014

AN ISLAND in the River Mole at Leatherhead has been named in honour of one of the town's best-known former residents, the former speed record holder Donald Campbell.

Mr Campbell's daughter Gina performed the naming ceremony beside the Shell Bridge, off Gimcrack Hill, in Saturday morning's sunshine.

John Holton, of The Priory Coach House – the new owner of the island – wanted to name it Bluebird Island in memory of the former world land and water speed record holder who at the time of his death lived at Priors Ford, also in Gimcrack Hill.

Mr Campbell was killed while attempting a new world record on Coniston Water, Cumbria, in 1967. His world-famous speedboat, Bluebird, flipped over and he perished in the water.

Gina, who now lives in Leeds, travelled to Leatherhead to visit friends and crack open a bottle of champagne at the ceremony.

She continued to live at Priors Ford with Campbell's widow, Tonia Bern-Campbell, for several years after his death.

Mr Holton was unable to attend Saturday's ceremony due to prior commitments but his son, Simon, took his place.

He said: "It's really nice because now the island has a name with an historic link. It's been an honour to meet Gina."

Gina's former partner Michael Standring, with whom she is still friends, took her in a boat to the island accompanied by Simon Holton and Marion Davies, of Byron Place, Leatherhead.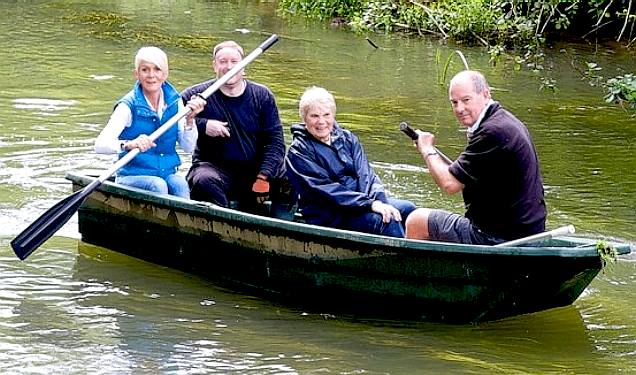 After beating a path through waist-high nettles, the party arrived at the Shell Bridge for a photo session. The party then returned to The Priory Coach House for champagne, with Gina nursing one or two nettle stings.

She pointed to the lawn at Campbell Court – the apartments that now stand on the site of her old home – and said she remembered there being a swimming pool where the grass now grows.

"I also remember there used to be a large pike in the river here," she added. "It used to look at you like a dragon."

Until the great floods of September 1968 there was a bridge from The Priory Coach House to the island, but it was destroyed by the immense torrents.

Gina said: "My father stopped us using the bridges because they were in a state of disrepair and he was worried so we were not allowed to cross them."

Gina, who was born in Warren Drive, Kingswood, in September 1946, said she was "thrilled" the island was to be named in honour of her father.

Father of two John Holton moved to the property above the River Mole in 1981 with his wife, Anne.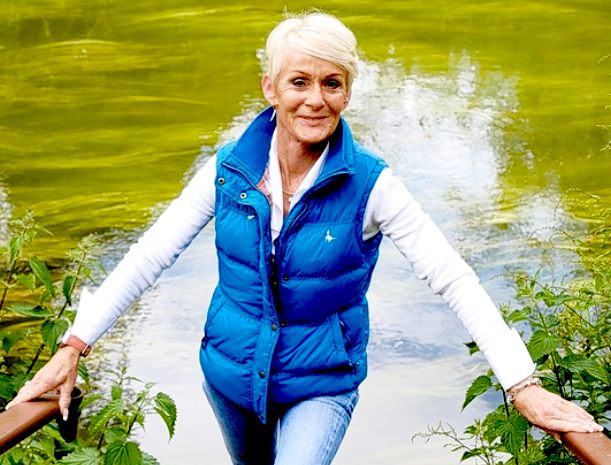 Three years ago he was approached by estate agent Patrick Gardner with a view to him buying the island from the Leatherhead Trust, which was being wound down.

"When we moved here, the garden was all a jungle and we couldn't even see the river," he said. "So we had little to do with the river, the Shell Bridge and the islands in the Mole.

"About two-and-a-half years ago we were approached by Patrick Gardner who was on the committee of the Leatherhead Trust.

"The Trust had been given one of the islands – and half of the Shell Bridge – as a nature reserve in 1989 by the builders, Octagon, who constructed Campbell Court on the site of Priors Ford in 1989."

The island can now only be reached by boat; the Shell Bridge links two of the islands in the Mole.

Mr Holton said: "The island is un-named, so I wanted to call it Bluebird Island, especially as this year is the 50th anniversary of Donald Campbell holding the world water and land speed records in the same year. This feat is unlikely to be repeated.

"There is no memorial to Donald Campbell anywhere in Surrey so I think it is fitting."

The Lower Mole Conservation Group has been involved in helping to maintain the nature reserve island, which Mr Holton was given at no charge "since it is a liability, rather than an asset".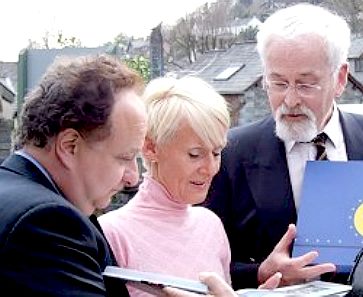 Gina Campbell admiring a photograph collection
OCTOBER 4 2012 - WHAT THE DAILY MAIL SAID:
She grew up in the shadow of greatness. But for the daughter of legendary speed icon Donald Campbell her upbringing was anything but great.

In an autobiography due to be published next week 63-year-old Gina Campbell lays bare a tormented childhood and chronicles three failed marriages and a suicide attempt. She reveals how her father mysteriously emptied her trust fund before he tragically died in January 1967 on Coniston Water and how the debonair dare-devil sacrificed her and his family in the pursuit of glory. Yet, she does not blame him.

Nor does she resent Bluebird K7, the speedboat that cart-wheeled so spectacularly across the water during that ill-fated world speed record attempt 45 years ago. She is quoted:
'To a large degree it was a very hard childhood, I didn't see it back then. I had nothing to compare it to. The family life, the love and care of a mother and father just wasn't there.'

'My mother didn't even like me most of the time, let alone love me. And my father never displayed any affection towards me, never put his arm around me, never sat me on his knee, never praised me.'

'Bluebird was always paramount in his thoughts, feelings and actions. It had to be. It was his tour de force, his raison d'etre. I was there and Bluebird was there and he chose Bluebird. That's not to say my father was a bad father. I thought he was the best thing since sliced bread and amongst the low lows there were massive highs. But yes, some things were strange, different, unorthodox.'



Gina has had her moments racing the Agfa Bluebird offshore powerboat in 1987

Her father was already well-known and was traveling all over the world breaking records whilst her mother was far from maternal:
'It must be the most difficult thing for any child to say: that she has no love, respect or true caring for her own mother... But, even worse, that a mother holds no emotion for her own child. It is so unnatural. But sadly, in my case, this was the plain and simple truth.'
'When my parents divorced, I think when I was nearly two years old, my mother found a place for me at a boarding school-cum-residential home, where I lived for two to three years, 365 days of the year. She could find no place in her life for her only child and this was the convenient alternative.'

'Apparently she was totally disappointed when her baby was a girl and I'm sure my father would have preferred a boy, too.'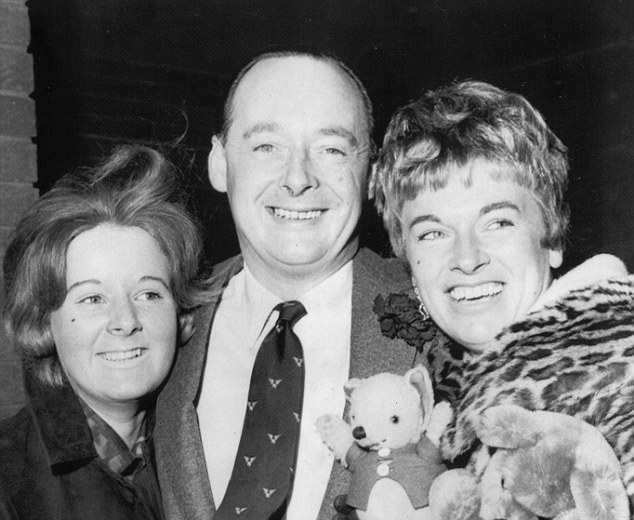 LINKS:
Dorking and Leatherhead Advertiser River-Mole-island-Leatherhead-named-honour
Christopher Ward teams up with bluebird
http://www.christopherward.co.uk/blog/christopher-ward-teams-up-with-bluebird/
http://www.acrossthelake.com/recovery.html
http://www.bluebirdproject.com/K7/index.php?id=24
http://en.wikipedia.org/wiki/Bluebird_K7
http://ginacampbellqso.com/bluebird-boats/k7/
Daughter of speed king donald campbell in appeal for return of lost st christopher
Hopes high for restoration of bluebird
http://www.newsandstar.co.uk/news/hopes-high-for-restoration-of-bluebird-1.310288
http://glostransporthistory.visit-gloucestershire.co.uk/WLSR_Gloucestershire.html
Gina Campbell claims Bluebird pilot plundered trust fund to finance his lavish lifestyle
http://www.marineclassics.co.uk/electric-boat.html
http://www.oldspeedboats.co.uk/forum/index.php?topic=1002.0
http://www.bonhams.com/auctions/15342/lot/400/
http://www.nzjetboating.com/yabbse/index.php?action=printpage;topic=7445.0
http://intheboatshed.net/2007/04/02/donald-campbells-jetstar-appears-at-the-nmm-cornwall/
http://www.cmba-uk.com/forum/viewtopic.php?f=6&t=2734
http://www.nmmc.co.uk/index.php?/collections/featured_boats/donald_campbells_bluebird_jetstar_1
http://www.mby.com/news/403537/bluebird-jetstar-no-1-open-to-bids
http://www.britishpathe.com/video/donald-campbell-speed-boat-aka-water-jet-propelled/query/Campbell
SIR MALCOLM CAMPBELL'S BLUE BIRDS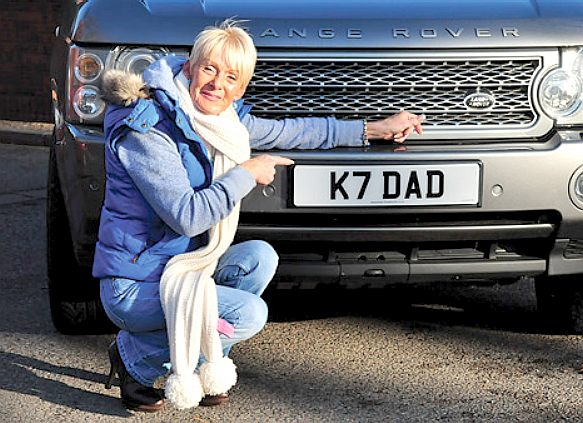 DONALD CAMPBELL'S BLUEBIRDS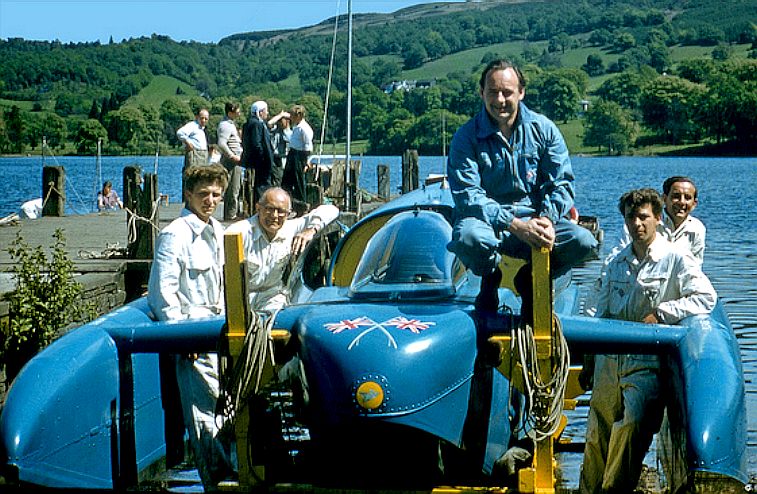 Donald Campbell seen here at 45, already set a series of world land and water speed records by the time he came to grief at 8.58am on January 4, 1967. It is hardly surprising that with such a jet-set lifestyle, financial troubles, and three marriages, that Gina should suffer (what was then typical of the English) boarding schools, rather than a close-knit family. That is the trade off for having famous parents.