ABOUT OCTOBER 20-24, Las Vegas Convention Centre
ABOUT SOLAR POWER INTERNATIONAL (SPI)

Solar Power International is powered by the Solar Energy Industries Association (SEIA) and Solar Electric Power Association (SEPA). SPI held its inaugural show in 2003 and was designed to serve and advance the solar energy industry by bringing together the people, products, and professional development opportunities that drive the solar industry and are forging its bright future.
This event focuses solely on creating an environment that fosters the exchange of ideas, knowledge and expertise for furthering solar energy development in the United States. Designed and produced by Solar Energy Trade Shows, our events supply your company with solutions that further your success. Offering superior networking, visibility and value, Solar Energy Trade Shows events are important to any company active in the solar market.
Unlike other solar conferences, all proceeds from SPI support the expansion of the solar energy industry through SEIA and SEPA's year-round research and education activities, and SEIA's extensive advocacy efforts. SPI's primary mission is to deliver on the missions of both SEIA and SEPA in a way that strengthens the solar energy industry domestically and globally, through networking and education, and by creating an energetic and engaging marketplace to connect buyers and suppliers.

Established in 1974, the Solar Energy Industries Association is the national trade association for the solar energy industry. Through advocacy and education, SEIA and it's 1,100 member companies are building a strong solar industry. As the voice of the industry, SEIA works to make solar a mainstream, viable, and significant energy source by expanding markets, removing market barriers, strengthening the industry and educating the public on the benefits of solar energy. www.seia.org

The Solar Electric Power Association is an educational non-profit dedicated to helping utilities integrate solar power into their energy portfolios for the benefit of the utility, its customers, and the public good. With more than 1,000 utility and solar industry members, SEPA provides unbiased utility solar market intelligence, up-to-date information about technologies and business models, and peer-to-peer interaction. From hosting national events to one-on-one counseling, SEPA helps utilities make smart solar decisions. www.solarelectricpower.org
START UP ALLEY
Start-Up Alley is a program dedicated exclusively to promoting up-and-coming companies in the solar industry by offering a competitive forum for early-stage solar companies to increase their visibility in the market. Start-Up Alley will feature cutting-edge technologies, innovative business plans, and the Start-Up Alley Challenge.

If you are a start-up company looking to break into the industry this venue could be a perfect opportunity for your business to excel to the next level.
SPONSORS
VENUE - LAS VEGAS
Las Vegas is an ideal choice for Solar Power International, where the city is energy hungry, thus a prime candidate for renewable energy. Las Vegas is one of the most dynamic cities in the world located in the state of Nevada and is a gateway to the west coast solar markets.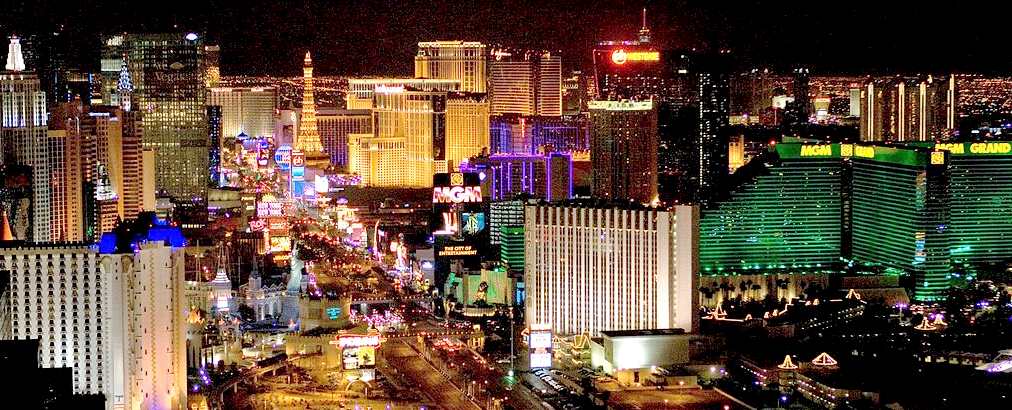 Las Vegas is fifth in the U.S. State Ranking by Cumulative Solar Capacity with 450 MW. California and Arizona take the first and second spots with 5560MW and 1,822MW. In 2013, $108 million was invested in Nevada to install solar for home, business and utility use. There are currently more than 80 solar companies at work throughout the value chain in Nevada, employing 2,400 staff.
The City of Las Vegas and often known as simply Vegas, is the most populous city in the U.S. state of Nevada and the county seat of Clark County. Las Vegas is an internationally renowned major resort city known primarily for gambling, shopping, fine dining and nightlife and is the leading financial and cultural center for Southern Nevada. The city bills itself as The Entertainment Capital of the World, and is famous for its mega casino–hotels and associated entertainment. A growing retirement and family city, Las Vegas is the 31st-most populous city in the United States, with a population at the 2010 census of 583,756. The 2010 population of the Las Vegas metropolitan area was 1,951,269. The city is one of the top three leading destinations in the United States for conventions, business and meetings. Today, Las Vegas is one of the top tourist destinations in the world.

Established in 1905, Las Vegas was incorporated as a city in 1911. At the close of the 20th century, Las Vegas was the most populous American city founded in that century (a distinction held by Chicago in the 19th century). The city's tolerance for various forms of adult entertainment earned it the title of Sin City, and has made Las Vegas a popular setting for films and television programs.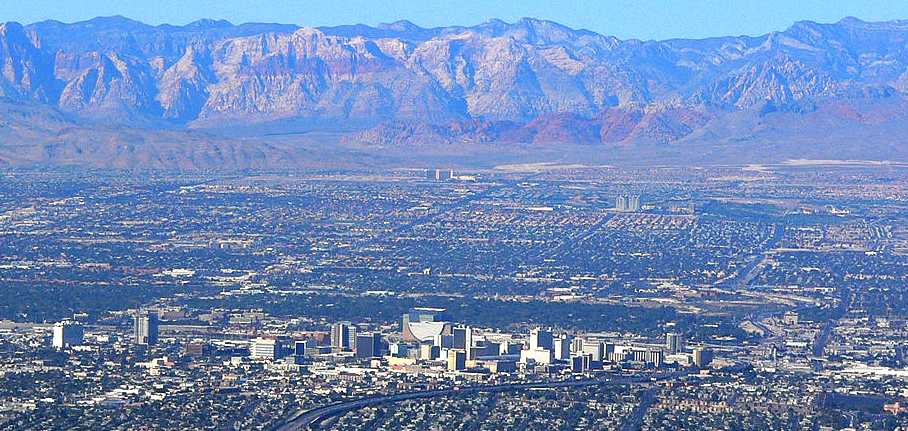 Las Vegas is commonly used to describe not just the city, but areas beyond the city limits - especially the resort areas on and near the Las Vegas Strip - and the Las Vegas Valley. The 4.2 mi (6.8 km) stretch of South Las Vegas Boulevard known as the Strip is in the unincorporated communities of Paradise, Winchester, and Enterprise (Clark County).

Las Vegas is situated within Clark County in a basin on the floor of the Mojave Desert and is surrounded by mountain ranges on all sides. Much of the landscape is rocky and arid with desert vegetation and wildlife. It can be subjected to torrential flash floods. Fortunately, much has been done to mitigate the effects of flash floods through improved drainage systems.

The peaks surrounding Las Vegas reach elevations of over 10,000 feet, and act as barriers to the strong flow of moisture from the surrounding area. The elevation is around 2,030 ft (620 m) above sea level. According to the United States Census Bureau, the city has a total area of 135.86 sq mi (351.9 km2), of which 135.81 sq mi (351.7 km2) is land and 0.05 sq mi (0.13 km2) (0.03%) is water.

Within the city there are many lawns, trees and other greenery. Due to water resource issues, there has been a movement to encourage xeriscapes. Another part of conservation efforts is scheduled watering days for residential landscaping. A U.S. Environmental Protection Agency grant in 2008 funded a program that analyzed and forecast growth and environmental impacts through the year 2019.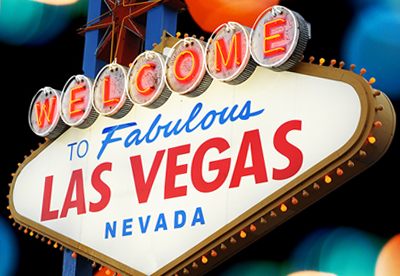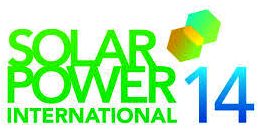 CONTACTS
Technical assistance: Support@a2zinc.net
Sponsorship: exhibit@solarpowerinternational.com
LINKS
http://en.wikipedia.org/wiki/Las_Vegas
http://www.solarpowerinternational.com/
http://www.renewableenergyindiaexpo.com/
LEFT: The solar assisted Ecostar DC50 equipped with the 60 second fast charge cartridge exchange system. Solar assistance is worth around 200 free motoring miles a week. Cars with the Bluebird™ fast swap system are perfect to demonstrate how service stations might be implemented that are cheap to install and load level. RIGHT: The Bluefish™ concept vessel is a platform to demonstrate technology for zero carbon ships of the future, using solar and wind power as the driving force. Governments could slash their operational costs by going over to pollution free drone ships. This Bluefish design uses no diesel fuel to cruise the oceans at relatively high speeds of 7-10 knots 24/7 and 365 days a year - only possible with the unique energy harvesting system. This vessel is likely to pay for itself in fuel saved every ten years.