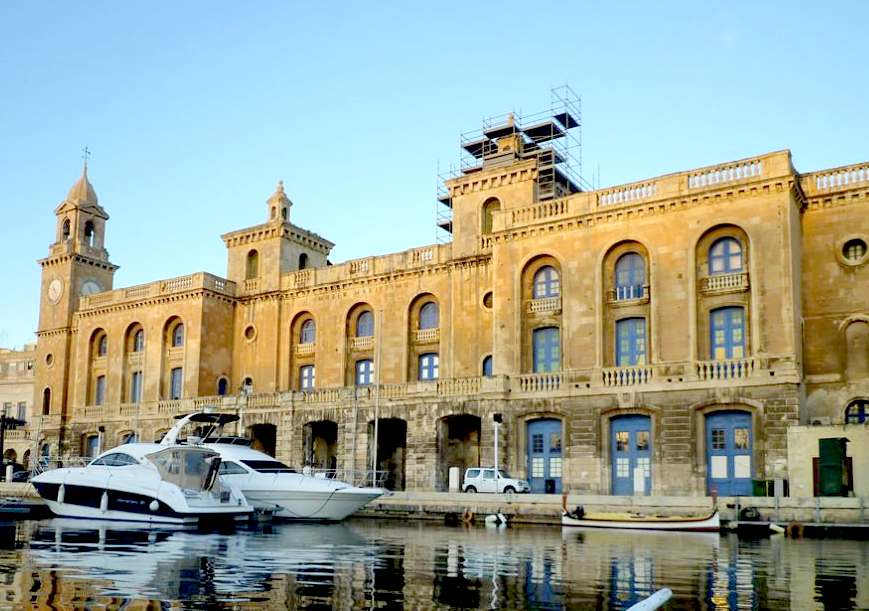 MARINE INNOVATION & TECHNOLOGY - 2nd Annual Event Thursday, 16 October 2014 - Friday, 17 October 2014
Taking place just before the Middle Sea Race in Malta, Maritime Innovation and Technology Conference is a 2 day international event bringing together multi-disciplinary experts to discuss how new ideas and products are changing the face of both the commercial shipping and yachting sectors. The conference builds on the successful series of Isle of Open Source and Isle of Open Innovation conferences run in previous years.

Delegates will hear from senior level speakers from within the maritime and ICT industries including practitioners, academics & public authorities, who have used technological innovation to radically transform their organisations` operations and profitability.
Now a regular fixture in the industry calendar, Maritime Innovation and Technology will now be jointly produced by Marsec-XL, cutting-edge thought-leaders in technology development and implementation, and Quaynote, the professional conference producers with an impressive track record in staging events for the maritime industries.

Delegates will hear from senior level speakers from both within the maritime industry, academics & public authorities as well as presenters from other industries who have used technological innovation to radically transform their companies` operations and profitability.

Presentations at Maritime Innovation and Technology are closely vetted prior to the conference, thereby ensuring that the programme content is of a consistently high standard, with overly technical or sales-orientated material being omitted.

Our emphasis on quality control, together with the wide range of topical issues tacked at the conference, is expected to attract a keenly targeted audience of maritime technology stakeholders, including ship and yacht builders and designers, ship-owners, managers, associations, regulatory bodies, maritime and port authorities, making the conference an excellent vehicle for sponsors and exhibitors to target potential customers.

SPEAKERS - Conference Programme Committee Members:

Chair: Ms Krystyna Wojnarowicz, Chair & President, MARSEC-XL

Vice-Chair: Dr Jim Jagielski, President of Outercurve Foundation, Apache Foundation, Red Hat

Members:

Mr Geir Fagerhus, Director & CEO, MARSEC-XL
Prof Dr Elisa Yumi Nakagawa, University of Sao Paolo
Prof Mr Tony Wasserman, Carnegie Mellon University Silicon Valley
Mr Jürgen Allgayer, Director, YouTube, Google HQ
Mr Bror Salmelin, Adviser Innovation Systems, European Commission Adviser DG CONNECT
Prof Dr Olga Delgado Ortega, Head of Aula, Universitat Politecnica de Catalunya (maritime)
Mr Ulf Siwe, R&D Comms Officer, Swedish Maritime Administration

EVENT FEES
Early Bird Rate Rate: €495.00
Standard Rate : €595.00
Post Conference pack €100.00
VENUE

Set in Malta at the Malta Maritime Museum
Ex-Naval Bakery, Vittoriosa (Birgu)
THE MUSEUM - HISTORY and TOURISM

When in Malta, a visit to the Malta Maritime Museum is a must. This architectural masterpiece is located at the Vittoriosa waterfront. During the presence of the Knights of Malta on the island, the site was used as the arsenal where the Order's galley fleet was maintained.
The Malta Maritime Museum is housed within the Old Naval bakery in Vittoriosa, it drafts Malta's maritime history which is tightly bound to Mediterranean Sea. It also illustrates the global nature of seafaring and its impact on society from July 1992.

The museum houses numerous artifacts highlighting different epochs, shaping Maltese seafaring through paint, charts, evidence and sea technology evolution. So it shows Malta's maritime history from prehistory to the present day.

During the time of the British presence in Malta, the site was developed as the naval bakery, built between 1842 and 1845 by British architect and engineer William Scamp. The naval bakery supplied the Royal Navy's Mediterranean fleet stationed in Malta with its daily requirements of bread and biscuits. The "Bakery," as it was and still is affectionately known, remained part of the Royal Naval establishment up to the closure of the British base in March of 1979.

The museum illustrates Malta's maritime history from prehistory to the present day; the ancient shipping section includes Roman lead anchors and amphoras. The section dedicated to the Order of St. John includes an important collection of authentic period models, some originally pertaining to the Congre-gazione delle Galere, and to the Order's nautical school.

The French interlude (1798-1800) is represented by two large French republican guns, a prisoner-of-war wooden model of the French second-rater Bucentaur, documents, edged period weapons, and a host of water colors, engravings and lithographs.

The British period (1800-1979) is particularly well represented. The hall is divided into various sections illustrating the role of the Royal Navy in Malta. Maltese traditional boat models, such as the Latin-rigged Gozo boat, the Ferilla and the Kajjik, tools and paintings constitute the basis of a small hall dedicated to boat building in Malta.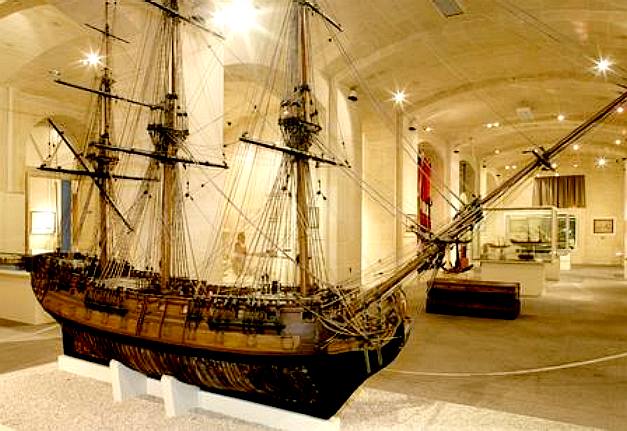 Maritime Museum main exhibits hall

HERITAGE MALTA

Heritage Malta (Maltese: Patrimonju Malta) is the Maltese national agency for museums, conservation practice and cultural heritage. Created by the Cultural Heritage Act, enacted in 2002, the national agency replaced the former Museums Department.

Originally Heritage Malta was entrusted with the management of museums, sites and their collections but in 2005, the agency was also charged with the take over of the former Malta Centre for Restoration to become the national agency responsible for conservation.

As the national agency responsible for museums, cultural heritage and conservation, Heritage Malta is governed by a Board of Directors appointed by the Minister. The Board is headed by a Chairman and is usually appointed for successive three year terms. Be warned that the official website is incredibly (infuriatingly) slow - you'd be advised to surf other travel information sites.


ROLEX MIDDLE SEA RACE

The Rolex Middle Sea Race is a highly rated offshore classic, often mentioned in the same breath as the Rolex Fastnet, The Rolex Sydney - Hobart and Newport-Bermuda as a "must do" race. The Royal Malta Yacht Club and the Royal Ocean Racing Club co-founded the race in 1968 and 2012 will be the 33rd Edition. Save for a break between 1984 and 1995 the event has been run annually attracting 25 -30 yachts. In recent years, the number of entries has rissen sharply to 78 boats thanks to a new Organising Committee who managed to bring Rolex on board as title sponsor for the Middle Sea Race.

The race is a true challenge to skippers and crews who have to be at their very best to cope with the often changeable and demanding conditions. Equally, the race is blessed with unsurpassed scenery with its course, taking competitors close to a number of islands, which form marks of the course. Ted Turner described the MSR as "the most beautiful race course in the world".

Apart from Turner, famous competitors have included Eric Tabarly, Cino Ricci, Herbert von Karajan, Jim Dolan, Sir Chay Blyth and Sir Francis Chichester (fresh from his round the world adventure). High profile boats from the world's top designers take part, most in pursuit of line honours and the record - competing yachts include the extreme Open 60s, Riviera di Rimini and Shining; the maxis, Mistress Quickly, Zephyrus IV and Sagamore; and the pocket rockets such as the 41-foot J-125 Strait Dealer and the DK46, Fidessa Fastwave.
MALTESE CLASSIC OCTOBER 34th RACE 2013
The race began in style, a spectacular start sequence, set against Valletta's sun-kissed limestone bastions, animated by the firing of cannons from the grandiose Saluting Battery, opened the 34th Rolex Middle Sea Race.

A record-breaking fleet depart from Malta ahead of a 606 mile anti-clockwise loop around Sicily. 99 yachts from 18 countries easily surpassed the figure of 82 entrants from 2012. A remarkable ascendancy for the event organized by the Royal Malta Yacht Club and sponsored by Rolex since 2002. The reasons for its continued popularity are clear: a breathtaking race course, tactically challenging and scenic in equal measure, close competition throughout the fleet and, above all, the indomitable spirit of sportsmanship and camaraderie.

The 2013 race was characterized by light conditions, demanding patience and perseverance in the quest for small positional gains. The Kristina Plattner-skippered Maxi Morning Glory from Germany claimed line honours as the race's fastest boat while the Rolex Middle Sea Race Trophy for overall winner was awarded to B2 from Italy.

Michele Galli's TP52 B2 ended an eight-year hiatus since the last Italian victory at the Rolex Middle Sea Race. On that occasion, Carlo Puri Negri's Farr 70 Atalanta II scooped both of the race's main prizes.

B2 arrived in Malta with winning intentions as Spanish navigator Nacho Postigo confirmed shortly before the race. "This is a boat which has a good chance as it performs well in both light and strong winds." Almost exactly three days after the start, B2 was the eighth boat to complete the race. An impressive feat that saw her top the leaderboard on corrected time and the chasing fleet would find it impossible to surpass the B2 benchmark.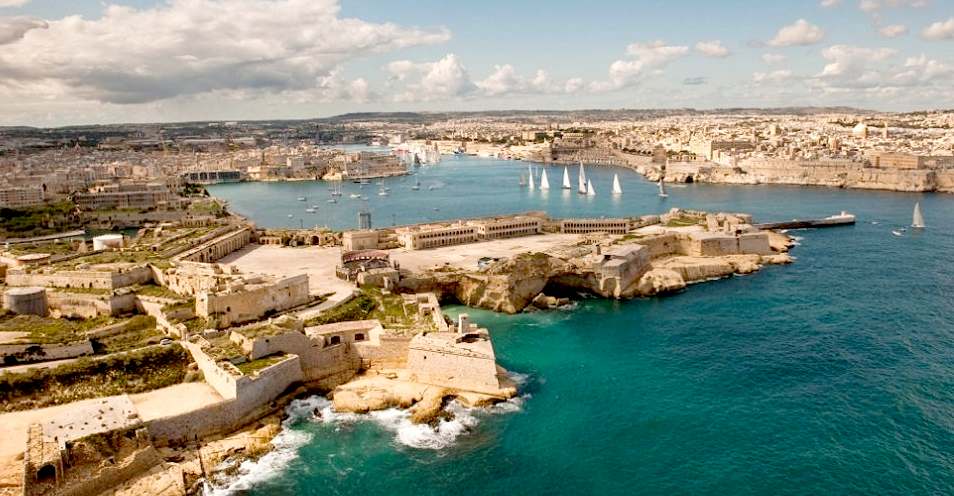 The Rolex Middle Race - Grand Harbour

CONTACTS
Quaynote Communications
30 Fairfield Road
London N8 9HG
Tel 44 (0)20 3560 8154
Email: alison@quaynote.com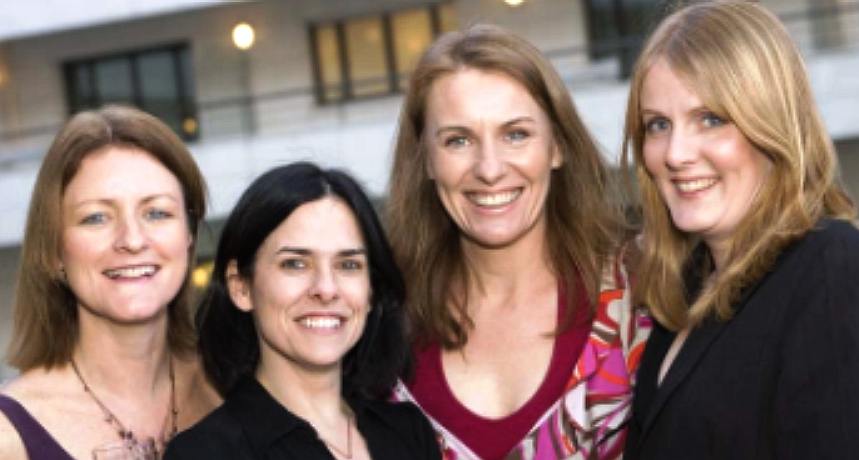 Lorna Titley: lorna@quaynote.com
MALTESE LINKS
http://heritagemalta.org/
http://www.rolex.com
http://www.rolexmiddlesearace.com
http://en.wikipedia.org/wiki/Heritage_Malta
http://en.wikipedia.org/wiki/Malta_Maritime_Museum
http://europeantraveler.net/archives/attractions/malta-museum.php
http://www.whattodomalta.com/places/63
Malta_Maritime_Museum-Birgu_Vittoriosa_Island_of_Malta
Wikipedia Heritage_Malta
Wikipedia Malta_Maritime_Museum
European traveler attractions malta museum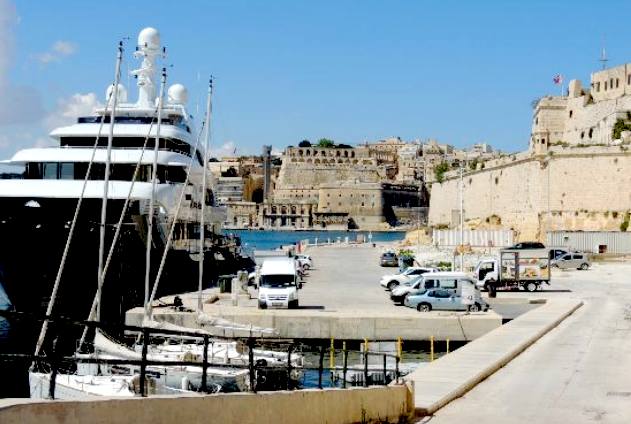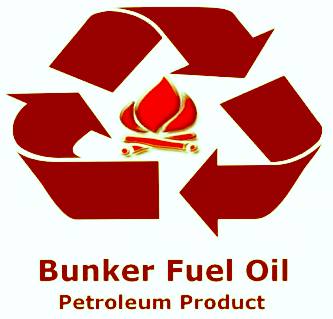 ALTERNATIVE ENERGY
A return to sails using autonomous management of sail booms has been proposed and investigated in several designs, the object being to eliminate manual trimming. Wing sails have been shown to work, but have never taken off. Though, recent proposals by Japanese ship builders include large sails on deck, a variation of the Walker wing-sail system. Rotary wings, or turbines is another area of harvesting energy from nature that is in its infancy, Solar power has been used to circumnavigate the globe, but at relatively slow speeds. Wave power is another area receiving renewed attention.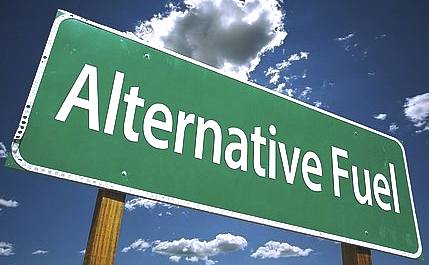 HORIZON 2020 - RESEARCH COLLABORATION OPPORTUNITY
The EU is looking for proposals that will eventually give zero, or near zero emission ocean transport. Bluebird Marine Systems Ltd is looking for European partners to prove the concept of a zero emission hybrid vessel that harvests a mix of solar and wind energy to give cruising speeds that will be competitive against ships using expensive bunker fuels. Please contact us today if this is of interest to your organization.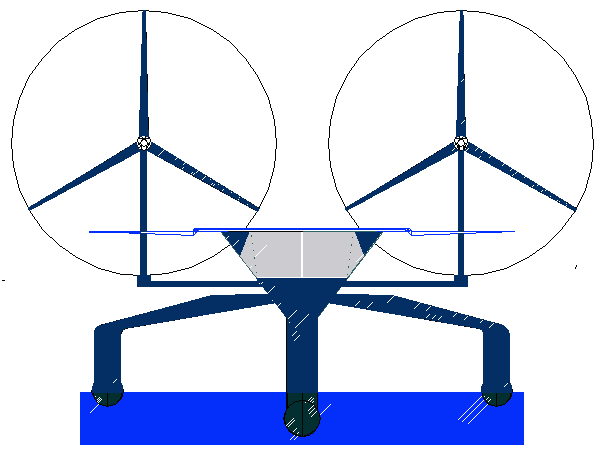 PATENT TECHNOLOGY - Electric Superyachts are now possible that operate on nothing but energy harvested directly from nature. The above is a 50 ton Zero Emission Vessel (ZEV) yacht with a low frontal area and hyper efficient SWASH hull that is capable of triple axis harvesting. This craft sports 40kW wind turbines and 300m2 of solar panels. The total energy harvesting capacity of this design in dual axis mode is around 176kW (235hp). The hull is 50m (163ft) hull on the waterline, OAL is 56M (183ft). Cruise the Mediterranean virtually silently with no pollution and at vastly reduced cost. The sprint speed of this craft will be in the 20+ knot region. If this yacht had not been powered with free energy from nature, the cost of diesel fuel to operate continuously for a year would be approximately: .29gals/hp x 117 x 24 x 365 = $297,226.80 (£183,393.99) In ten years that would be $2.97M (£1.83M). Fuel for thought!