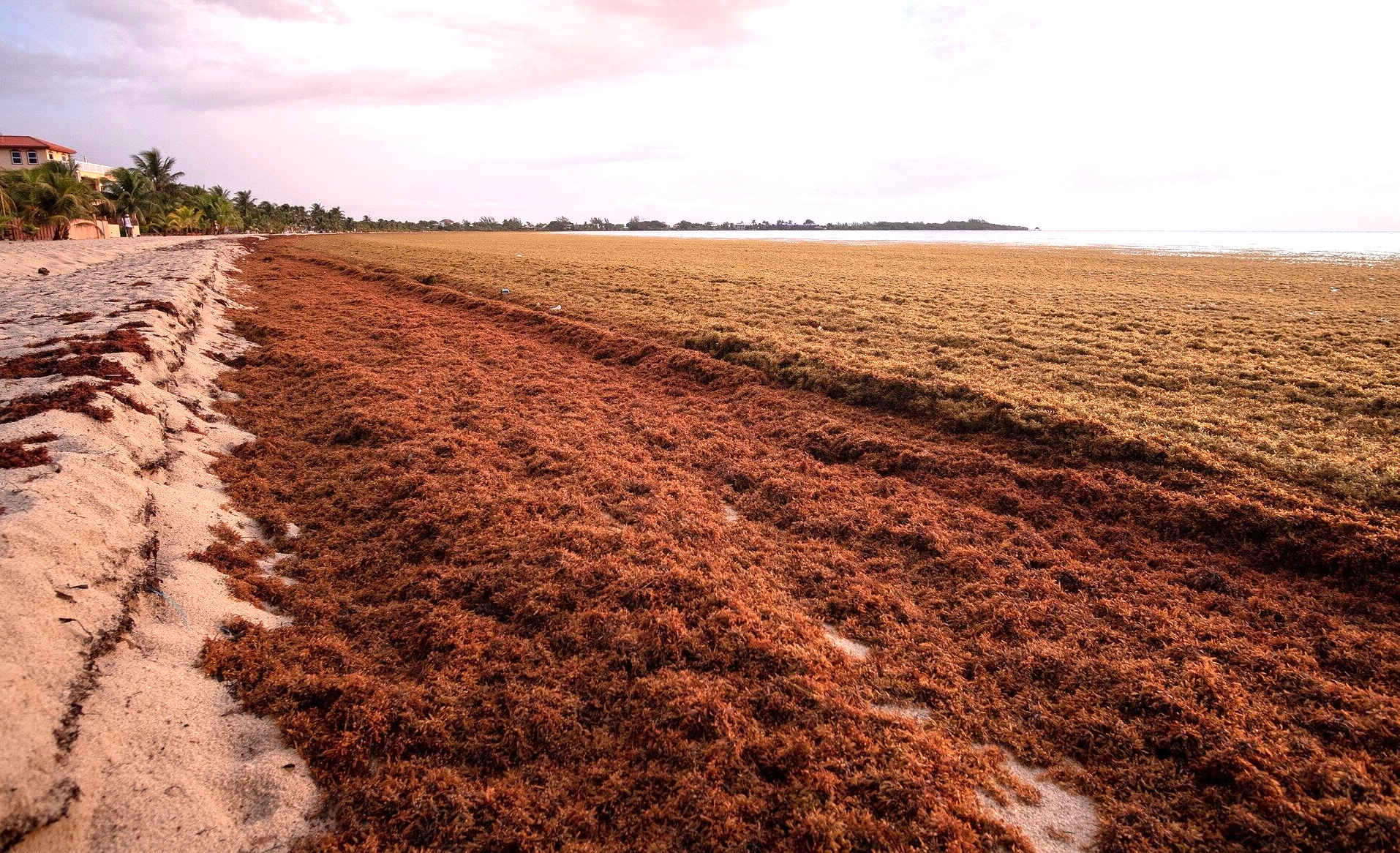 Not unnaturally, Governments will normally wish to preserve their sovereignty, concerning operations along shores, and especially where sections of beaches may need to be utilized. There is also the matter of hands-on control, to resolve problems and potential disputes, for example with labour supply, goods exchanges and valuation of harvests.
But in some instances, there are manifold advantages to working as a team. One such scenario may be the scale of the problem of dealing with millions of tons of floating macro algae. Where no one island or nation would have the budgets built into their forecasting, for what is after all a most unusual situation, brought about by ocean warming and dumping of nutrients at sea.
Taking such matters into account, and due to the escalating cost of cleaning beaches, and increasing quantities of sargassum blooms, the below mentioned wish to form a Community Interest Company, by way of a Cooperative, and give Undertakings to work together towards developing sustainable solutions to deal with seaweeds in the most affordable manner practical, as benefits their collective environmental, economy and tourist trades - in the long term.
To this end, harvesting of sargassum as a cash crop should be high on the agenda, alongside CO2 sequestration, by way of cost offsetting, aiming (if and as may be possible) for a self-financing, or net zero system, that benefits the economies of the participants.
The initial proposed system (the Cooperative being open to all viable proposals), could be capable of harvesting some 10 million wet tons per year @ 90% moisture content. That yield would be worth something in the region of: 1,000,000 tons x $125 (assuming half seaweed value) = $125,000,000. Based on a fleet of 50 SeaVax-Calypso™ vessels (simply by way of example). Approximately $25 million less income, than the cost of the fleet. Hence, a loss making operation - unattractive to commercial banks.
Any vessel with similar harvesting and hauling/offloading capacity, would suffice, save for diesel costs, adding to loss making. The SeaVax/SeaNet system may significantly reduced fuel cost via the use of green hydrogen and solar assistance - over any diesel powered system. But, that may mean additional startup costs, in the installation of electrolysers, where many nations may not yet have aspired to such technology. However, such installations will reduce their dependence on fossil fuels, and help combat climate change.
Total annual yield in Caribbean/Gulf based on current trend @ 24m tons = $300,000,000 million dollars ($0.3billion).
Assuming, that once development costs absorbed, production SeaVax harvesters may be purchased for around $3m dollars per unit, it would take roughly 5 years to recover CAPEX, minus Sagassum Taxes. Not including interest. Hence, the equation is reliant on grants and voluntary contributions.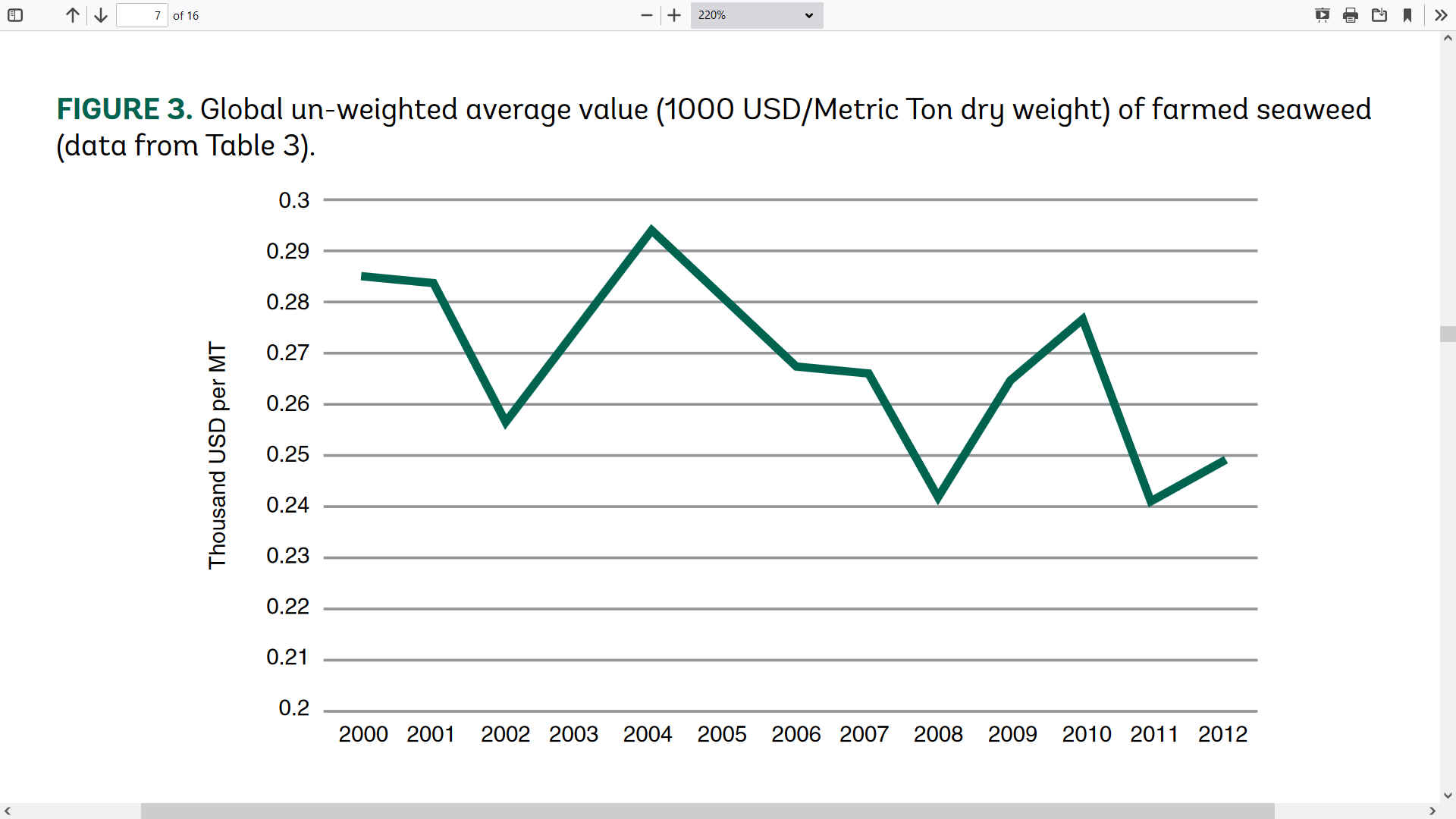 BIOMASS - BUILDING MATERIALS - CANCER - CLOTHING & SHOES - CO2 SEQUESTRATION - COSMETICS
FERTILIZERS - FOODS - MEDICINES - MINERALS - PACKAGING - SUPPLEMENTS - VITAMINS
SARGASSUM COOPERATIVE EXPRESSIONS OF INTEREST: The "Sargassum Cooperative CIC" is a proposed consortium of affected Governments, the aim of such group being to develop a cost-effective system for the sustainable, proactive removal and long-term management of pelagic Sargassum seaweed in the Mexican Gulf and Caribbean Sea - and specifically, for sharing the development and operational costs of specialized harvesting and handling equipment. Thus meeting the economic and environmental needs of these geographical regions, in relation to the present crisis, and future emergency situations.
The "Cooperative" would first assess the potential for cost saving by adding up the beneficiaries and dividing the "System CAPEX" by the number of islands and commercial beachfront properties, then dividing the estimated CAPEX by the number of participants, on a sliding scale, based on population and/or tourist statistics. This will give those looking at ways of containing overheads, a way to asses the benefits/negatives of group membership - and importantly, negotiate equitable terms.
COST EXAMPLE: After the 2018 sargassum surge, occupancy rates at Riviera Maya hotels declined by 2.87 percent. That same year, hotels between Cancún and Puerto Morelos to the south spent around $200,000 (£146,000) 'each' on wages for beach clean-up personnel and transporting seaweed to ecologically unsound disposal sites. Many hotels used specialized removal boats, which can cost up to a million dollars (U.S.), and for offshore sargassum barriers that run $100 (£70) per linear foot.
In the first instance, please contact the Cleaner Ocean Foundation with your interest.

Read more on this subject via the UN Watchdogs:
FUNDING ENVIRONMENTAL STRATEGIC ACTION
SARGASSUM WHITE PAPER - TURNING A CRISIS INTO AN OPPORTUNITY