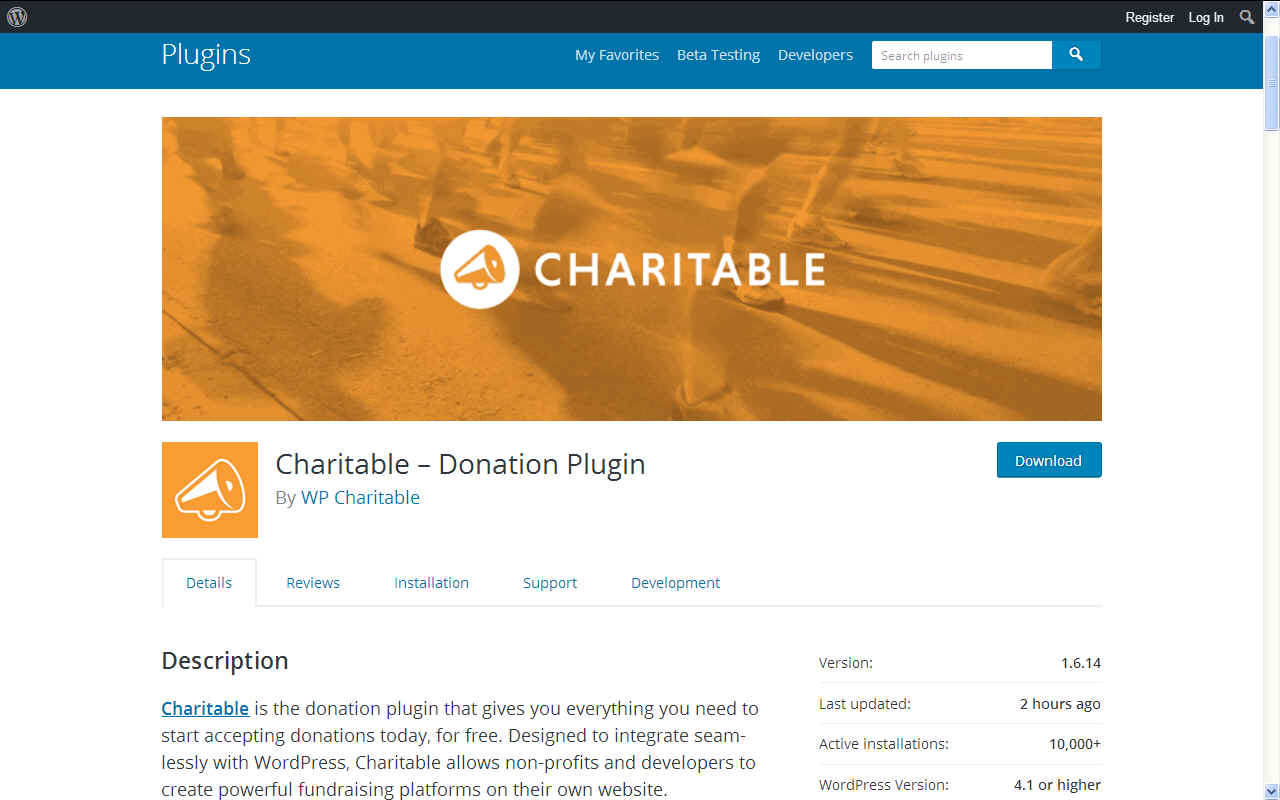 As a WordPress plugin, Charitable lets you collect donations on your website via PayPal, and they don't charge any transaction fees for credit card donations, though Paypal charges a handling fee. You can also use well-known and trusted credit card processors like Stripe and Authorize.net to accept plastic.

The tradeoff is that you have to manage your own WordPress blog, or at least have access to someone who can do it.

The Charitable plugin gives you everything you need to start accepting donations today, for free. Designed to integrate seamlessly with WordPress, Charitable allows non-profits and developers to create powerful fundraising platforms on their own website.

Free features include Unlimited Campaigns. You can create as many fundraising campaigns as you need and set goals to meet your needs or time-sensitive campaigns that end automatically when they're finished.

You can suggest amounts, or allow people to donate as much as they want, or do both and embed a donation form on any page.

This service accepts PayPal & Offline Payment Support.

Wordpress made Charitable because they were tired of seeing non-profits use hosted fundraising platforms that charge hefty fees and strip them of the ability to brand & control their donation pages. Other WordPress donation plugins existed, but they missed important functionality or were poorly supported, leaving non-profits to choose between expensive platforms or plugins lacking the features they really needed.

So Wordpress created & launched Charitable in 2015 as a feature-rich, affordable WordPress alternative to hosted fundraising platforms. With Charitable, they won't charge you any transaction fees for the donations you receive, and you can use the core Charitable plugin for free, forever. They support Charitable's development through extension purchases, which add extra features. Charitable is trusted by over 10,000 non-profits all over the world.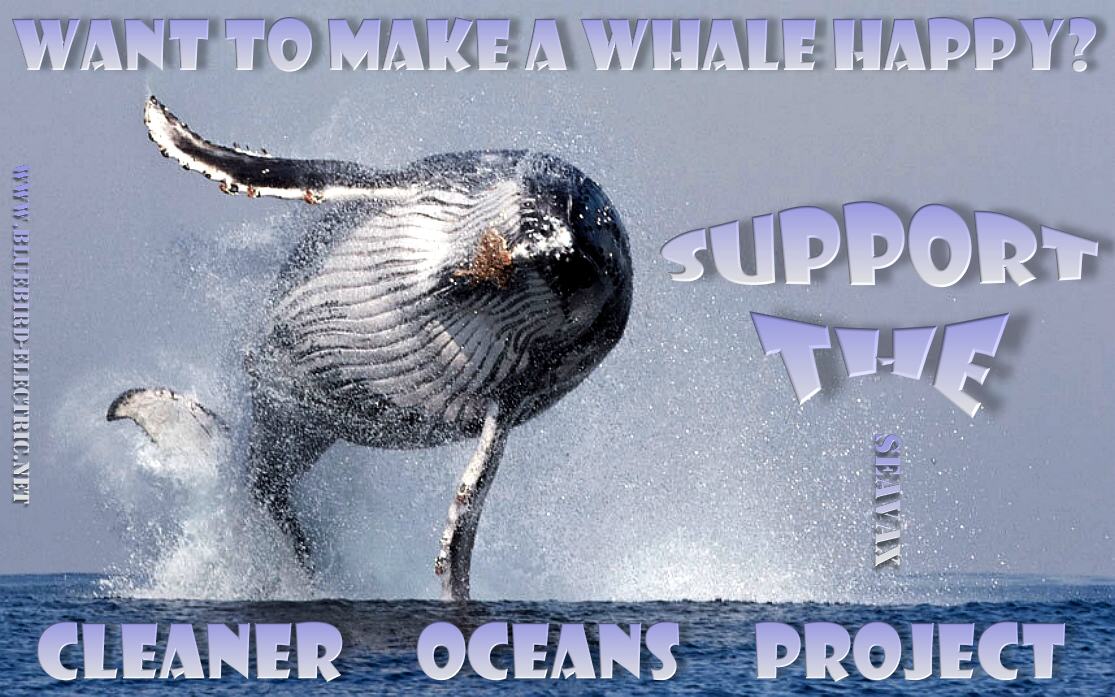 PLASTIC WASTE - Poses more of a risk to marine life than sushi bars. Fish and marine mammals are developing cancerous growths. It's too early to be able to say plastic waste is to blame, but something is causing this phenomenon and plastic waste is reaching high saturation levels. Fish stocks are at an all time low. If not for diesel fuel subsidies, fish would be off the menu, because ships could not afford to travel as far as they do now to find a reasonable harvest. The Global Ocean Commission and other agencies are looking for ways to combat these problems. We can only help with ocean pollution if our research is supported.
CROWD FUNDERS A to Z
LINKS & REFERENCE
https://www.crowdfunder.co.uk/
https://wordpress.org/plugins/charitable/
https://wordpress.org/plugins/charitable/
https://www.seedandspark.com/
https://gogetfunding.com/
https://www.ulule.com/
https://www.equityeats.com/
http://www.pledgemusic.com/
https://www.patreon.com/
https://givewp.com/
https://www.mightycause.com/
http://quirky.com/
https://fundly.com/
https://www.crowdrise.com/
http://rockethub.com/
https://www.justgiving.com/
http://indiegogo.com/
https://www.godaddy.com/garage/top-20-crowdfunding-platforms/
https://www.theoceancleanup.com/milestones/crowd-funding-campaign/
http://www.gofundme.com/
https://www.crowdrise.com/
http://www.cleantechinvestor.com/
http://www.crowdfunder.co.uk/
https://www.kickstarter.com/
https://www.crowdcube.com/
https://crowdfundcentral.wordpress.com/top-10-crowdfunding-sites/
https://www.angelinvestmentnetwork.co.uk/
https://www.fundingcircle.com/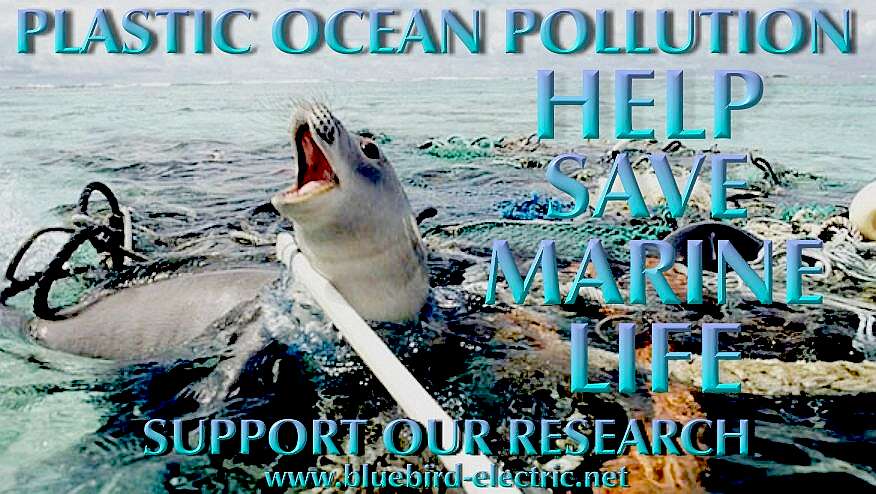 Where proposals are invited for commercial zero carbon craft, concerning polluted oceans and plastic waste, we are more than interested in collaborating at cost with academics and industry to produce an ocean going vacuum cleaner that we have codenamed Project SeaVax.