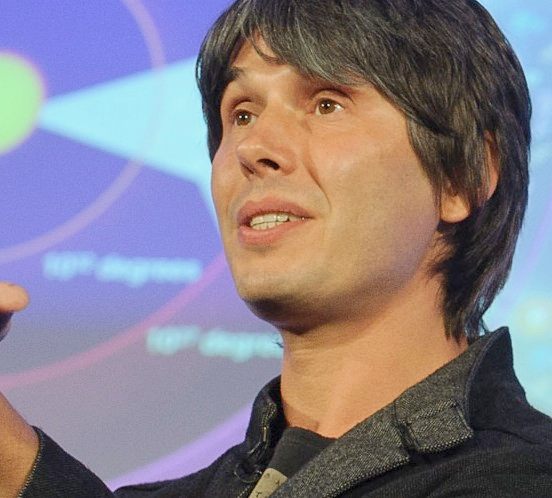 Prof. Brian Cox OBE, physicist

FUTURE DECODED 12th NOV 2014 - LONDON EXCEL

Future Decoded Tech Day will focus on the valuable work done by developers and IT Pros, providing useful information and critical insights needed for you to make a real difference in the businesses you work for, or own.

Think of the rise of tablets, convenience of flexible working and growth of big data analytics. We're already seeing them in the workplace – imagine the advances we will see in the years ahead.
SPEAKERS

Brian Cox, OBE, Physicist

Arguably the UK's best known physicist, Professor Brian Cox's books and TV programmes have been read and watched around the world and credited with making science engaging and accessible to millions. With his down-to-earth, likeable, enthusiasm, Brian is frequently labelled a 'rock star scientist'. Once the keyboard player for D-Ream, he has come a long way to his position as Professor of Particle Physics at Manchester University and a key part of the ATLAS and the CERN Large Hadron Collider projects.

Brian's blockbuster TV shows include Wonders of the Universe, Wonders of the Solar system and Wonders of Life, each looking at the fundamental science behind everything from the stars and planets to atoms and microbiology. He has also presented Stargazing, Space Hoppers, The Big Bang and numerous editions of Horizon. His books accompanying the Wonders of… series have become huge bestsellers, as did his co-authored title Why Does E=mc2?
Sir Nigel Shadbolt, Co-founder & Chairman, ODI Open Data Institute

Sir Nigel Shadbolt is Professor of Artificial Intelligence at the University of Southampton, where he leads the Web and Internet Science Group. He is also the Chairman and Co-Founder of the Open Data Institute (ODI). Since 2009, Sir Nigel has acted as an Information Adviser to the UK Government, helping transform public access to Government information, including the widely acclaimed data.gov.uk site.

With over 400 publications he researches and publishes on open data, artificial intelligence, computer and web science. During his career, he has also worked in philosophy, psychology and linguistics. Since 2000 he has secured 17 projects as Principal Investigator with a value of over £20 million pounds. He is currently Principal Investigator on a £6.14M EPSRC funded Programme Grant researching the theory of social machines - Web scale problem solving systems comprising large numbers of humans and computers.
Michael Taylor, IT Director, Lotus F1 Team

Michael Taylor is the IT director at Lotus F1Team. He has been a part of the Lotus F1 Team setup for the past eleven years; joining the Enstone-based Formula 1 outfit in its former guise of Renault F1 Team in 2002. During that time, he has developed a detailed business based understanding of the Team's IT needs through experience across a number of facets of the team; from the race squad itself to manufacturing, supply chain and finance. Michael describes himself as a 'technological dreamer' and enjoys food, socialising and all sports, both playing and watching.
Dr David Braben FR Eng OBE

David has been a software engineer for more than 30 years, beginning in 1982 when he co-wrote the game "Elite" with Ian Bell while still at University. He founded Frontier Developments plc in January 1994, a ~275 person company based in the Science Park in Cambridge, and in Halifax, Nova Scotia. Frontier is famous for many games, most recently "RollerCoaster Tycoon 3", "LostWinds", "Kinectimals" with Microsoft, "Disneyland Adventures" with Microsoft and Disney, "Zoo Tycoon" and now "Scream Ride" with Microsoft and "Tales from Deep Space" with Amazon. It has recently announced a fourth game in the "Elite" series - "Elite: Dangerous" which has created a great deal of interest and is now in Beta and releases later this year. Frontier floated on the London Stock Exchange in July 2013 (AIM: FDEV). David is also a founding trustee of the Raspberry Pi Foundation, a charity that makes small computers for only $25 for education, a member of BAFTA, and a Fellow of the Royal Academy of Engineering.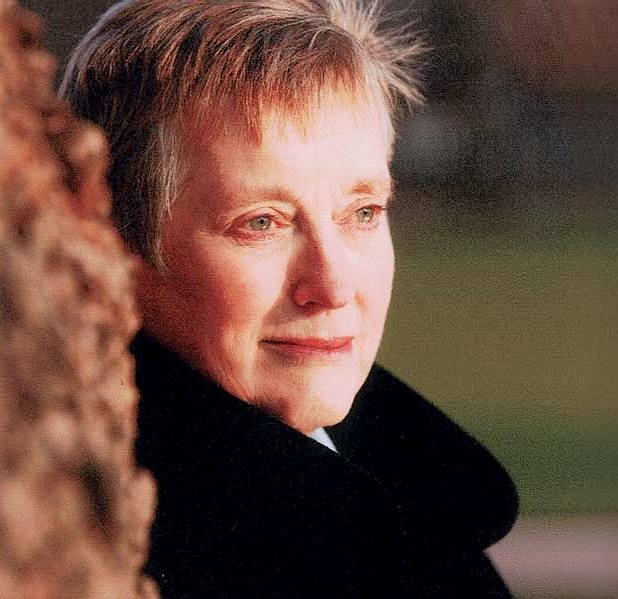 Dame Stella Rimington is known to billions of people worldwide as she was the role model for the character of "M" played by Dame Judi Dench in the James Bond 007 films. She was born in 1935 and educated at Nottingham High School for Girls and Edinburgh University. She gained a postgraduate diploma in the Study of Records and the Administration of Archives at Liverpool University, and then worked in the Worcester County Record Office and the India Office Library, London. In 1965 she accompanied her husband on a posting to the British High Commission in New Delhi. While in India, she worked part-time for the Security Service, which at that time had an office in New Delhi.

Returning to the UK in 1969, she joined the Security Service as a full-time employee. She worked in all the main fields of the Service's responsibilities - counter-subversion, counter-espionage and counter-terrorism - becoming successively Director of all three branches. She was appointed Director General of MI5 in 1992, the first woman to take the post and the first Director General to be publicly named. She retired in April 1996.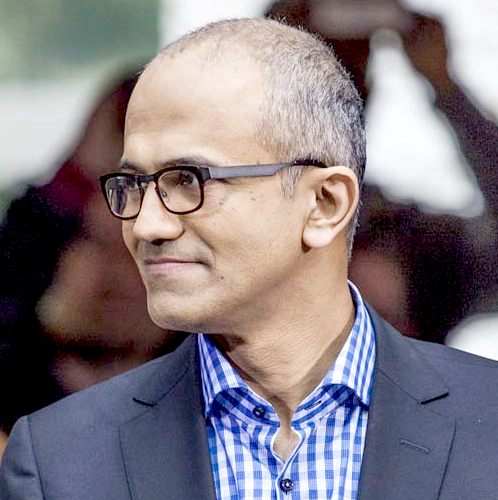 As Satya Nadella becomes the third CEO of Microsoft, he brings a relentless drive for innovation and a spirit of collaboration to his new role. He joined Microsoft 22 years ago because he saw how clearly Microsoft empowers people to do magical things and ultimately make the world a better place. He is quoted as saying: " Many companies aspire to change the world. But very few have all the elements required: talent, resources and perseverance. Microsoft has proven that it has all three in abundance. "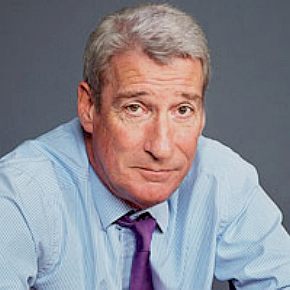 Jeremy Paxman is an award-winning journalist, author and television presenter. He has worked for the BBC since 1977 and has been the presenter of Newsnight, University Challenge and many BBC documentaries on various subjects including Victorian art, the Empire, Wilfred Owen and most recently the four-part series Britain's Great War. He anchored Newsnight for 25 years from 1989.

Jeremy was born in Yorkshire in 1950, educated at Malvern College in Worcestershire and received his degree (in English) from St Catharine's College, Cambridge. For three years in the mid-seventies, Jeremy Paxman was based in Northern Ireland, where he covered the Troubles for the BBC. In 1977, he joined the Tonight programme, for which he was a roving reporter. This was followed by five years as a reporter on Panorama, where assignments took him frequently to Africa, the Americas and the Middle East.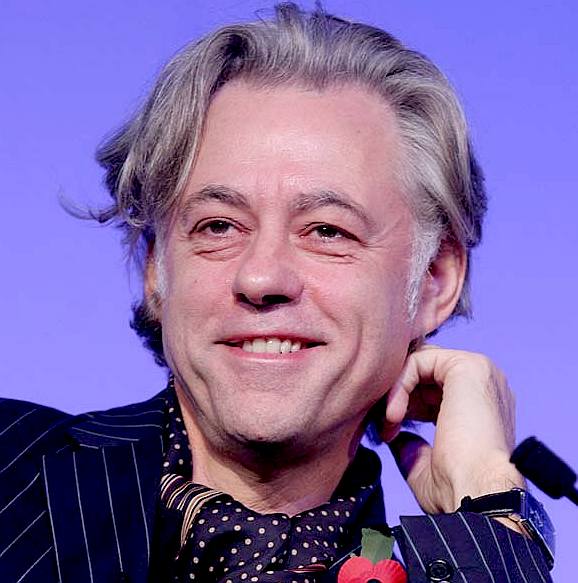 Sir Bob Geldof started his work in Africa with the Band Aid single in 1984 and the subsequent Live Aid Concerts in 1985 which represented the 'charity' aspect of overcoming the immediate problems of 35 million people starving from the drought and famine in Ethiopia.

Currently Sir Bob is working on the third and final leg of the tripod of support for Africa, Economic Development. He has launched the 8 Mile equity fund which has recently achieved its final close at USD 500,000,000 and is now investing in African business development.

Outside of Band Aid and the 8 Mile Fund Bob, as an entrepreneurial businessman, is involved in six very successful businesses ranging from political activism to digital technology in the education sector with its parental communication systems (Groupcall).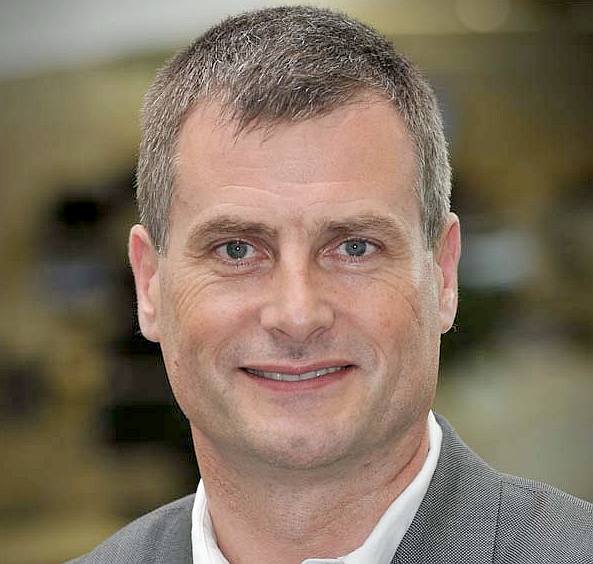 Ronan Dunne was appointed Chief Executive Officer of Telefónica UK (O2) and member of Telefonica Europe's Executive Committee on 1 January 2008. Ronan became a member of the Telefónica SA Executive Committee in March 2014. Ronan was previously Chief Financial Officer in the UK, a position held since February 2005. He served as Head of Finance and deputy to the Group Chief Financial Officer of O2 plc. from 2001 to 2005.

Prior to joining O2 in 2001, he held senior positions in Banking with Banque Nationale de Paris and in the Corporate sector with Exel plc. and Waste Management International plc. Ronan is a non-executive director of Tesco Mobile, Telefónica's highly successful mobile joint venture with Tesco plc. He is also a non-executive director of the Guardian Media Group (GMG) and AVG Technologies. Ronan serves as a trustee of Step Up to Serve, the UK national youth social action campaign.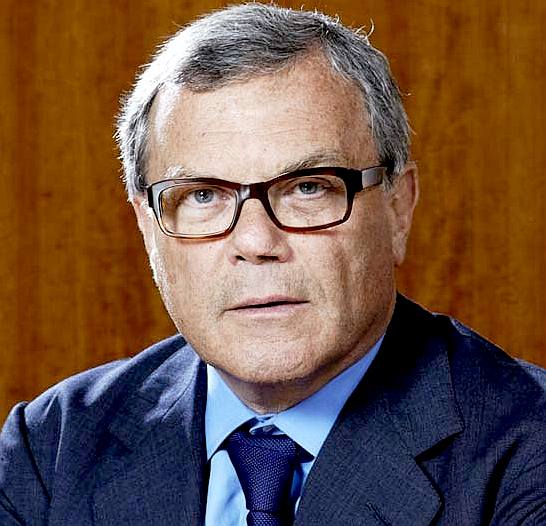 Sir Martin Sorrell is the entrepreneurial founder and CEO of WPP, the world's largest marketing communications group. He is one of the most respected global industry leaders whose views on business and the world economy are widely sought.

WPP employs over 179,000 people (including associates and investments) in over 3,000 offices in 110 countries. The Group's worldwide companies include JWT, Ogilvy & Mather, Y&R, Grey, Mindshare, MEC, MediaCom, Kantar (including Millward Brown and TNS), OgilvyOne Worldwide, Wunderman, Burson-Marsteller, Hill+Knowlton Strategies, Landor, Brand Union, AKQA and WPP Digital.

Sir Martin has degrees from Cambridge University and Harvard Business School. He actively supports the advancement of international business schools, advising Harvard, IESE and Indian School of Business, among others. Recent recognitions for Group: In 2014 Holding Company of the Year at Cannes Lions International Festival of Creativity (fourth year running) and Most Effective Holding Company in Effie Global Effectiveness Index (third year running).
EVENT PROGRAMME
Track 3

-

DevOps – What is it and what can we learn from practitioners? - Location: Level 3 – Capital Suite Room 1

This track will demystify 'What is DevOps?' and show how you can easily implement DevOps practices into your working environment to improve your Application Lifecycle Management process. We will cover how Developer and Operations team can work well together creating the best solutions by maximising predictability, efficiency, security and maintainability of operational processes using both Microsoft and non-Microsoft technology seamlessly together.

13.50 Microsoft DevOps Strategy for ALM

Susan Smith – IT Pro Technical Evangelist, Microsoft UK

14.30 Visual Studio Release Management

Colin Beales – Technical Solutions Professional, Microsoft UK

15.00 Break

15.15 Collaboration with other DevOps Tools: Multi-platform DevOps

Stephen Nelson-Smith

15.55 Notes from the Field (Track) Lotus F1

Mark Everest – IS Development Manager, Lotus F1 Team

16.40 Building a desired state configuration infrastructure

Jonathan Noble – Microsoft MVP Powershell

17.20 Microsoft DevOps Anouncement

Susan Smith – IT Pro Technical Evangelist, Microsoft UK

Track 4

-

Enterprise mobility: Helping users keep on the straight and narrow! - Location: Level 0 – Expo Hall – Blue Theatre

This track will highlight the latest tools and tips to help IT Pros working in the world of enterprise mobility keep themselves one step ahead of the end users. Recent developments in the solutions offered by Microsoft now means there is a plethora of tools available. The track will provide real examples and case studies in this area to enable the IT Pro to develop the skills necessary to implement an EM Strategy using the Microsoft tools available.

13.45 Customer case study – Mitchells and Butler

Andy Turner Technical Lead Mitchells & Butlers

15.00 Break

15.10 Devices, Devices Everywhere

Jamie Burgess – Mobility UK Lead, Microsoft UK

15.55 Break

16.05 Hybrid Identity Management

Daniel Kenyon-Smith

16.55 Break

17.05 Desktop & Application Virtualisation

Doug Elsley – Application and Desktop as a Service Lead, Microsoft

Track 1

-

"Write Once, Run Everywhere"? – Visual Studio for Cross Platform Apps - Location: Level 0 – ICC Auditorium

There's a tension between an app developer who wants to get the most from their investment in skills and tools and a device/platform vendor who wants to make sure that apps are really shiny on their devices. What's a dev to do? Build native for iOS/Android/Windows and take the hit on multiple code-bases? Go lowest,

common denominator and build hybrid? Or...is there another way? Join us for an afternoon of getting bang up to date on how Visual Studio works with Xamarin and Cordova to get your code across as many devices as

possible without compromising the user or developer experience.

13.50 Visual Studio & Xamarin: Native C# Apps on iOS & Android devices

-

Stuart Lodge – Cirrious Ltd

15:00 Break

15.15 Visual Studio & Windows/Phone: Native C# Apps on Microsoft Devices

Mike Taulty, Technical Evangelist, Microsoft Ltd

16:15 Break

16.30 Visual Studio & Apache Cordova: Hybrid Apps on All Devices

Martin Beeby, Technical Evangelist, Microsoft Ltd

Track 2

-

Demystifying Data & Discovering Big Data - Location: Level 3 – Capital Suite Room 8

The track will target those who are interested in the process of building and delivering analytics solutions to business users that incorporate integration of structured and unstructured data via Hadoop and relational stores, data mining, machine learning to build predictive models and finally enabling analysts and end users to incorporate into data discovery and visualisation work via Power BI.

13.50

- Data Science inside Microsoft Research

Dr Kenji Takeda, Solutions Architect and Technical Manager for the Microsoft Research Connections

EMEA team.

14.45 Changing the game – an agnostic hybrid approach to big data integration

James Rowland Jones – MVP

15.35 Break

15.50 Transforming and Analysis with Power BI

Chris Webb – MVP

16.40 Microsoft Azure Machine Learning without a PhD

Jennifer Stirrup – MVP

Sessions Sessions

16 17

Track 5

-

Modernize, Transform and Extend your Datacentre to the Cloud - Location: Level 3 – Capital Suite Room 4

The track will discuss how to Modernize, Transform and Extend your datacentre to the cloud with Microsoft Azure or local service providers to build a hybrid cloud. The sessions will provide updates and demos on Microsoft's latest Hybrid Cloud solutions across Windows Server, Hyper-V, System Center, Azure Pack and Microsoft Azure. We will show demos on how you can leverage automation and self-service, and hybrid use cases, as well as provide practical advice on migrating from Windows Server 2003.

13.50 Microsoft's Cloud OS Vision for Hybrid Cloud

Gavin Kemp, Hybrid Cloud Technical Specialist, Microsoft

14.30 Practical Advice on how to Migrate from Windows Server 2003 to a Modern Platform

Paul Keely MVP

15.15 Break

15.30 Transform your Datacentre with Windows Server, Hyper-V, System Center and Microsoft Azure

Gordon McKenna MVP

16.15 Manage your Hybrid Cloud with System Center and Windows Azure Pack

Damian Flynn: MVP

17.00

"Consumerizing the IT Department" - How Royal Holloway University Improved Service and Reduced Costs with a Hybrid Cloud Model

Huw Michael: Technical Architect, Royal Holloway University

Track 6

-

Building Apps in the Cloud - Location: Level 3 – Capital Suite Room 14

Understand the economics and business models for developing apps and services in the cloud. Learn the base architecture of cloud services and infrastructure, VMs, mobile services, and websites. Understand the basics of data storage architecture, data processing services and then learn best practices from successful Azure implementations from companies large and small. Complete the first step of the training for your certification as a Cloud Developer for Microsoft Azure.

13.50 Why the Cloud, Why Azure

Steve Plank – Azure Evangelist

14.30 Microsoft Azure Compute

Steve Plank – Azure Evangelist

15.15 Break

15.30 Microsoft Azure Data

Richard Conway

16.15 Gateway Interactive Case Study

Louis Deane – Gateway Interactive

16.50 Milliman Case Study

Tom Peplow – UK Software Development Lead, Miliman

17:20 Panel Q&A

Track 7

-

Modern Development with Visual Studio - Location: Level 0 – Expo Hall – Purple Theatre

This is a developer focused track where we will discuss the latest in .Net ASP.Net, Roselyn and web development using Visual Studio. See some great demos and find out the latest information and innovation around the future of development with Azure and Visual Studio.

13.45 Welcome

Giles Davies

13.50 Build next generation apps with .NET and C#6

Richard Lander, Principle Program Manager Lead, .NET

14.50 Break

15.10 What's new for Web Developers in Visual Studio and ASP.NET

Jon Galloway, Technical Evangelist, ASP.Net and Windows Azure

16.10 Break

16.25 The future of development with Visual Studio and .NET Compiler Platform (Roslyn)

Richard Lander, Principle Program Manager Lead, .NET

Track 8

-

Developing Solutions for the Internet of Things - Location: Level 3 – Capital Suite Room 11

Are you interested in what Microsoft is doing in The IoT space? Find out about our approach and how customers and partners are starting to develop Enterprise solutions. Learn how to extend Azure Intelligent System Service to create rich, customised, vertical experiences, analytics, data visualisation and other Intelligent Systems solutions that improve customers' time-to-value.

13.45 Internet of Things: An Introduction

Rob Fraser

14.00 A Technical Overview of Microsoft's Architecture for IoT: From the Edge to Analytics Jeff Wettlaufer – Sr Product Marketing Manager, IoT

15.00 Break

15.10 Systems for life: Solving the hard technical challenges of pervasive digital infrastructure Clemens Vasters – Microsoft Technical Lead – Azure Service Bus Team

16.10 Break

16.20 Building the Glasgow Future Cites Demonstrator – IoT, Big Data & the Cloud Colin Birchenall Chief Architect for Future City Glasgow

17.00 IoT Decoded – Speaker Panel Discussion

Sessions Sessions

18 19

Get Started @ Future Decoded

-

Location: Level 0 – Expo Hall – Red Theatre

This track explores how entrepreneurs, independent game developers and people who are creating new digital apps or services can quickly get started and innovate with the cloud – regardless of platform or device targeted. Hear from startups who are using Microsoft Azure to turn their dreams into reality. With live pitch competitions and developer and entrepreneur networking opportunities, it will be a lively afternoon that shows how Azure can drive your ideas forward. Those who register for this session will also be invited to Networking Drinks from 6:00 – 7:30pm.

13:45 Welcome & Keynote: Rise of the Humans – How to Outsmart the Digital Deluge

Dave Coplin, Chief Envisioning Officer, Microsoft

14:15 Get Started: Programmes from Microsoft & Partners

Elena Branet, Cloud Lead – DX Audience Marketing, Microsoft

14:40 Developer Story: Web/Mobile

Michael Barr, CEO & Ronan Corr, CTO, Scaboodle

14:55 How to Get Started: Web/Mobile Apps in the Cloud

Martin Kearn, Microsoft Tech Evangelist

15:20 Developer Story: Cloud Gaming

John Griffin, CMO, GameSparks

15:35 How to Get Started with Cloud Gaming

Joachim Horn, SAM Labs, Founder & CEO, Kevin Haughan, SAM Labs, CTO

16:00 Developer Story: Internet of Things

Lee Stott, Microsoft Tech Evangelist

16:15 Developer Story: Internet of Things

Dave Baker, Microsoft Tech Evangelist

16:40

Your Cloud Story: Pitch Competition

Andy McCartney, CEO in Residence, Microsoft Ventures Accelerator; Dr. Kenji Takeda, Microsoft Research, EMEA; Lee Schuneman, Studio Head, Lift London; Elena Branet, Cloud Lead Developer Experience Audience Marketing, Microsoft

Future Decoded Expo

- Sponsor Sessions

-

Location: Level 0 – Expo Hall – Green Theatre

Timing: Sessions will run every 30 minutes from 13:30 – 17:00

The Future Decoded Expo Theatres will feature presentations from our sponsors on their product and services offerings.

10:30 Hackathon Challenge: "Power BI in practice" – Paul Saxton, BI Solutions Manager, eBECS – Experts

in Microsoft Dynamics

11:00 The Future of Data – Paul Brook, EMEA Big Data Team Lead, Dell

11:30 Mobilise your business – James Morrish, Chief Technologist, Hewlett Packard UK

12:00 IT at the Heart of Positive Change – Alun Rogers, Director & Tim Gee, Public Sector Sales Manager,

risual limited

12:30 Communications Re-Visioned – Mark Coughlan, Lead Technical Architect, SCC

13:00 'Talent Decoded' – Solving your IT talent needs with Microsoft and QA Limited – Steve Brennan,

Microsoft Business Development Director, QA Limited

13:30 Ingram Micro Cloud Presentation

14:00 Migrating to a Software Defined Future

Terry Storey, Principle Architect, Cloud & Datacenter, Dell

14:30 Mobilise your business

James Morrish, Chief Technologist, Hewlett Packard UK

15:00 IT at the Heart of Positive Change

Alun Rogers, Director, risual limited & Tim Gee, Public Sector Sales Manager, risual limited

15:30

Business Intelligence for all: Microsoft office 365 and Power BI makes access to BI easier than ever, natural querying capability makes us all Business intelligence Developers Paul Saxton, BI Solutions Manager, eBECS Ltd

16:00 How Managed Azure or Managed Private Cloud solutions reduce business risk

Phil Barden, Sales Director, Insite Limited

16:30 Hackathon Challenge Results: "Power BI in practice"

Paul Saxton, BI Solutions Manager, eBECS – Experts in Microsoft Dynamics
HEADLINE SPONSORS

Risual - A heritage of Microsoft expertise, risual help businesses succeed by getting the most out of their investments in Microsoft technology enabling them to drive further and continued value and success. Investment in our people ensures our UK based, full time, security cleared teams are experts in all Microsoft technology providing expertise from business case and justification, through implementation, and ongoing managed service. From thought leadership to community activity we are engaged in driving success for our customers across all sectors.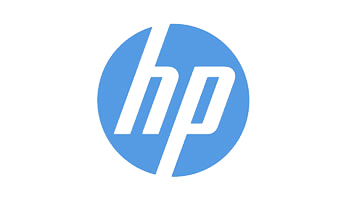 HP - HP creates new possibilities for technology to have a meaningful impact on people, businesses, governments and society. With the broadest technology portfolio spanning printing, personal systems, software, services and IT infrastructure, HP delivers solutions for customers' most complex challenges in every region of the world. More information about HP (NYSE: HPQ) is available at the link below.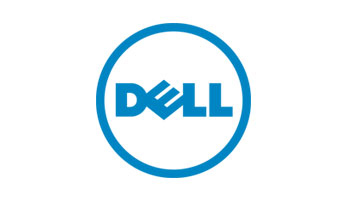 DELL - For 30 years, Dell has played a critical role in transforming computing technology around the world. At Dell, technology has always been about enabling potential and we are relentlessly focused on delivering technology that works harder for our customers and is more accessible to people and organizations around the world. Today's Dell is a customer-inspired, end-to-end solutions provider. One that has evolved from a PC manufacturer to a true IT solutions partner, offering a differentiated view of the enterprise, and focused on providing inspired IT solutions that give every person, business and organization the tools they need to grow and thrive.

PARTNERS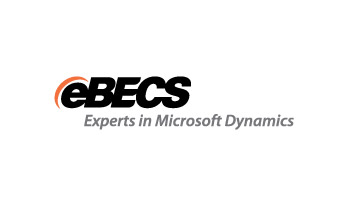 eBECS Experts in Microsoft Dynamics - eBECS offers in-depth industry experience of Microsoft Dynamics AX, CRM and BI solutions delivered on premise and in the cloud. eBECS is a global company with a personal touch, and it takes enormous pride in its ability to reference its large client base, including Amey, Amec, Aston Martin, JCDeceaux, Macmillan Cancer Support, Marshalls, the Royal Mint, the Royal Canadian Mint, Talley Group, Wika and Warburton's.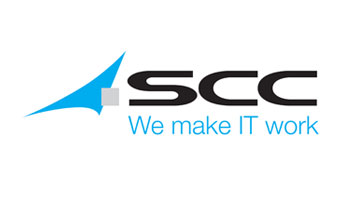 SCC - We enable people to do business by planning, supplying, integrating and managing their IT. We make IT work through partnership, knowledge and passion:trusted to run IT infrastructure and services for leading business across Europe for 40 years. SCC understands that work is something you do, not somewhere you go-and to support this new way of doing, we have created Workspace. SCC has one of the highest number of accreditations in the UK.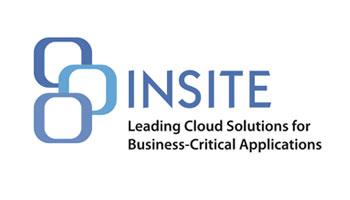 Insite Limited - Insite is a specialist provider of leading Cloud solutions for Microsoft business-critical applications. Insite takes total responsibility for the risk management of its clients' business-critical applications' availability and performance in the Cloud -- allowing its clients to focus upon competitive advantage and growing their business. Insite is an ISO 27001 and IL3 accredited company, and a G Cloud 5 accredited supplier.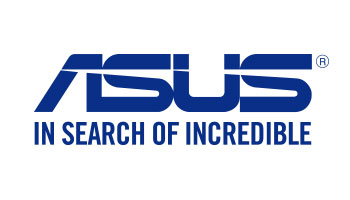 Asus - ASUS is a worldwide top-three consumer notebook vendor and manufacturer of the world's best-selling, award-winning motherboards. A leading enterprise in the new digital era, ASUS designs and manufactures products that meet the needs of today's digital home and office, with a broad portfolio that includes notebooks, netbooks, servers, tablets, smartphones, desktop and all-in-one PCs, wireless solutions, networking devices, motherboards, graphics cards, displays and multimedia devices. Driven by innovation and committed to quality as proven by the 4,256 awards ASUS won in 2013.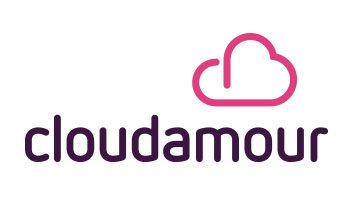 CloudAmour - Cloudamour is the Microsoft World Wide Cloud Partner of the Year 2014. We are a true 'Born in the Cloud' service provider that focuses on delivering world class solutions that leverage the power of the Microsoft Cloud. With over 20 years' experience, we are able to provide value-driven service through our customer-centric approach. We pride ourselves on the strategic alliances we forge with our customers to ensure that they outsmart and outperform their competition. Simply put we help our clients succeed today and future proof their businesses for tomorrow.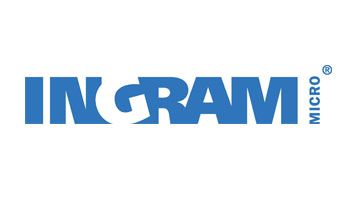 Ingram Micro Cloud - Ingram Micro is a master cloud service provider (mCSP), offering channel partners and professionals access to a global marketplace, expertise, solutions and enablement programs that empower organizations to configure, provision and manage cloud technologies with confidence and ease. Ingram Micro Cloud's premier partner program, Cloud Elevate delivers rewards and enablement services to help channel partners accelerate their cloud sales.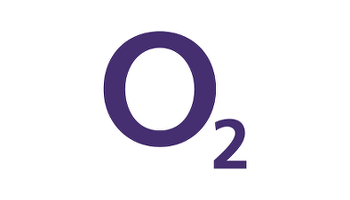 O2 - O2 is the commercial brand of Telefónica UK Limited and is a leading digital communications company with the highest customer satisfaction for any mobile provider according to Ofcom. With over 23 million customers, O2 runs 2G, 3G and 4G networks across the UK, as well as operating O2 Wifi and owning half of Tesco Mobile. O2 has over 450 retail stores and sponsors The O2, O2 Academy venues and the England rugby team.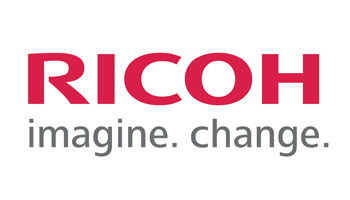 Ricoh UK Ltd - Ricoh IT Services is a division of Ricoh UK organisation, part of one of the largest IT service providers globally. With a stated goal to grow IT annuity and managed services business with our clients, the ITS business has successfully grown both in terms of revenues and client retention. The value proposition focuses on delivering robust and scalable solutions and services that improve worker productivity and IT operations efficiency. Our consulting practices – Device & Application, Networking & Collaboration and Service & Performance Management – underpin a 24 x 7 Managed Service that leverages cloud services from Microsoft – Microsoft Azure and Office 365.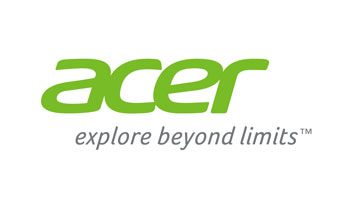 Acer - Established in 1976, Acer is a hardware + software + services company dedicated to the research, design, marketing, sale and support of innovative products that enhance people's lives. Acer's product offering includes PCs, displays, projectors, servers, tablets and smartphones — tools our customers need to explore beyond limits and experience more. Acer employs 7,400 people and ranks No. 4 for total PCs globally (IDC 2013).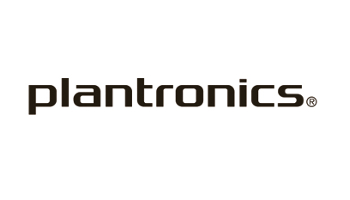 Plantronics - Plantronics, a global leader in audio communications for business and consumers, pioneered new trends in audio technology, creating innovative products that allow people to simply communicate. From unified communications to Bluetooth® headsets, we deliver uncompromising quality and extraordinary service. Plantronics products are used by every company in the Fortune 100™, as well as by emergency call operators and consumers around the world.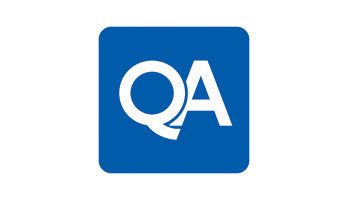 QA Ltd - With 30 years at the forefront of IT and Technology skills training and over 1,500 course titles, QA provides a broad range of high quality learning solutions to all organisations and across all industry verticals. As Microsoft's largest UK Gold Learning Partner, we specialise in leading edge Microsoft technology training as well as young/career entrant programmes via our award winning Apprenticeships and the newly launched Gateway Programme.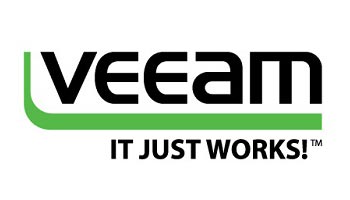 Veeam - Keeping your business up and running at all times is critical. Businesses today require 24/7 access to data, efficient management of exploding data growth, and little tolerance for downtime and data loss. Veeam® provides Availability for the Modern Data Center™ by leveraging virtualization, storage, and cloud technologies to deliver recovery time and point objectives (RTPO™) of less than 15 minutes for all data and applications.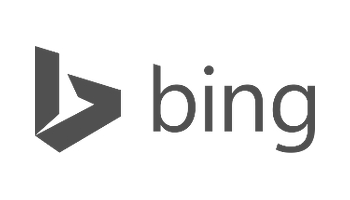 Bing - Bing is the Microsoft search engine that finds and organises the answers you need so you can make faster, more informed decisions. For advertisers, Bing offers a growing quality audience. Bing partnered with Yahoo to create the Yahoo Bing Network, which is home to 117 million unique searchers* in Europe who represent 1.6 billion monthly searches – that's a lot of opportunities for your business to be seen. *comScore qSearch (custom), June 2014.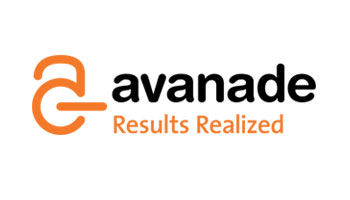 Avanade - Avanade helps customers realize results in a digital world through business technology solutions, cloud and managed services that combine insight, innovation and expertise focused on Microsoft technologies. Our people have helped thousands of organizations in all industries improve business agility, employee productivity and customer loyalty. Avanade, which is majority owned by Accenture, was founded in 2000 by Accenture LLP and Microsoft Corporation and has 22,000 professionals in more than 20 countries.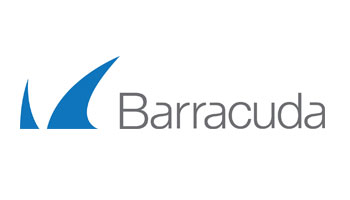 Barracuda Networks - Barracuda Networks provides cloud-connected security and storage solutions that simplify IT. These powerful, easy-to-use, and affordable solutions are trusted by more than 150,000 organizations worldwide and are delivered in appliance, virtual appliance, cloud, and hybrid deployments. Barracuda's customer-centric business model focuses on delivering high-value, subscription-based IT solutions that provide end-to-end network and data security.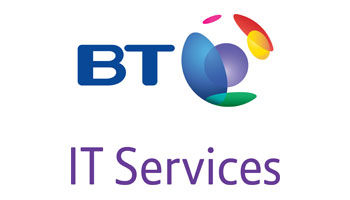 BT IT Services - We're experts in our business – so you can be experts in yours. Technology is a key driver of change in most businesses. It brings opportunities to cut operating costs, helps your employees work more efficiently and improves the service you offer to your customers. IT Services provides specialist design, delivery, management and support – a complete end to end service - built around seven key portfolio practices.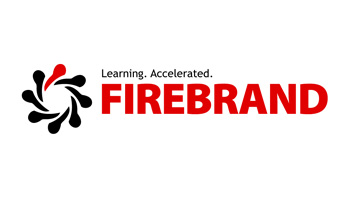 Firebrand Training - Get Microsoft trained, certified and back to work fast. Firebrand is the fastest way to learn - from Microsoft MCSA and MCSE, through to government-funded IT Apprenticeships. We're a Microsoft Gold Learning Partner and have won IT Training Company of the Year three consecutive times. Over 50,000 students have saved more than one million hours training with Firebrand. Why wait?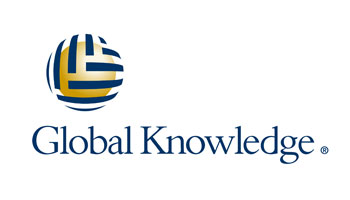 Global Knowledge Network Training - Global Knowledge UK provides a broad portfolio of IT & business skills training. PDS, a division of the GK business, is an Award winning 'Gold Standard' Apprenticeship company offering diverse delivery methods & an extensive Microsoft portfolio to underpin a range of flexible programmes for partners & customers. Our commitment to quality & innovation is recognised through our MS Gold partner status & Learning Partner of the Year winners 2013.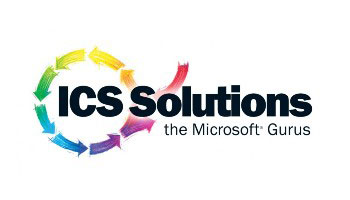 ICS Solutions - ICS Solutions are a Microsoft Gold Partner who focus on helping clients generate tangible business benefits from Microsoft's technologies. With access to over 2,300 Microsoft experts, over 19 years' experience and 500+ clients, ICS Solutions have earned their reputation as a Tier 1 Microsoft Gold Partner.At ICS we strive to provide excellence through innovation allowing us to deliver innovative and cost effective and efficient solutions.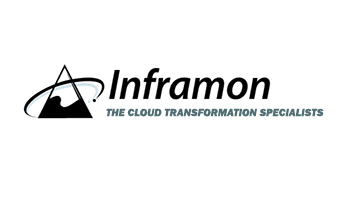 Inframon - Inframon is a Microsoft Gold Systems Management and Virtualisation, Desktop and Devices and Azure Inner Circle partner and was founded to meet customer demand for a focused and specialised consultancy dedicated to delivering the best customer experience of Microsoft Cloud and Mobility technologies such as Windows Server, Hyper-V, Windows Desktop, Windows Intune and Azure.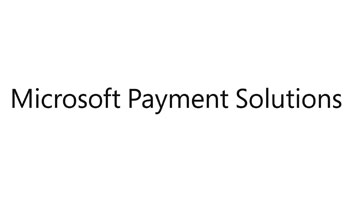 Microsoft Payment Solutions - Microsoft Payment Solutions provides a range of flexible payment options that enable customers to structure payments for their Microsoft solutions to meet specific business and financial requirements.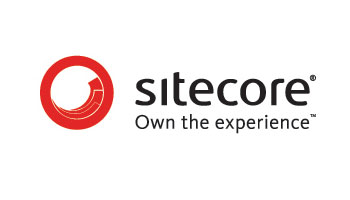 Sitecore - Sitecore is the global leader in customer experience management software. The company delivers highly relevant content and personalized digital experiences that delight audiences, build loyalty and drive revenue. With Sitecore's experience platform, marketers can own the experience of every customer and prospect that engages with their brand, across every channel.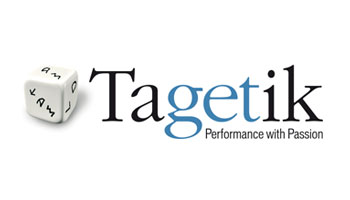 Tagetik - Tagetik is a company built on strong relationships. Our reputation is driven by the satisfaction and success of our customers. We focus on financial performance and governance (FP&G) solutions. By embracing emerging technologies, we deliver the best solutions for finance. Our development team has created the most innovative and functionality robust unified FP&G software available that incorporates multiple interrelated performance management processes. It's a comprehensive unified solution that's easy to deploy and maintain and allows us to deliver superior capabilities at a lower total cost of ownership.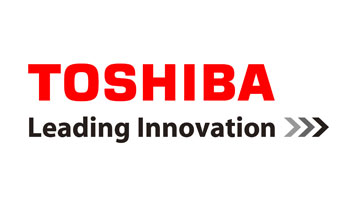 Toshiba - Whether you're in the office or on-the-go, you can count on Toshiba to provide a high-quality mobile computing experience. Toshiba has been delivering industry-leading mobile computing innovations to European businesses through our channel partners for over 28 years.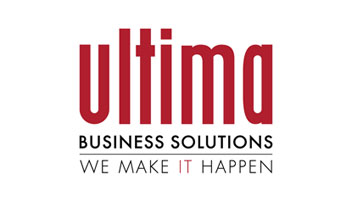 Ultima Business Solutions - Ultima Business Solutions is a leading end to end IT Infrastructure partner. Our mission is quite simple: make technology an asset for your business, not a problem. We believe that there is no substitute for understanding. Uncovering client needs and having the experience and ability to deliver robust and suitable IT Infrastructure solutions is embedded within the Ultima DNA.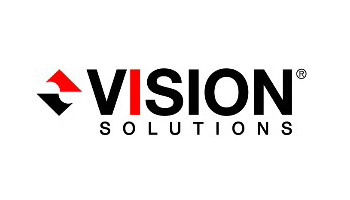 Vision Solutions - Vision Solutions is the premiere provider of high availability, disaster recovery, migration and cross-platform data sharing solutions for Windows and cloud computing. Our Double-Take solutions allow organizations to adopt cloud-based disaster recovery, perform near-zero downtime migrations without risk and share data on any combination of physical, virtual or cloud servers.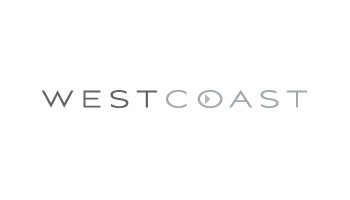 WestCoast - Westcoast Limited was founded in 1984 and has grown to become the number one UK distributor for many of our vendors and customers. Our core value is our passion for the industry and our customers that we service within it. We are passionate about being the number one supplier for our vendors and our customers. We pride ourselves on delivering the best possible results for all our stakeholders; Customers, Vendors, Shareholders & Employees.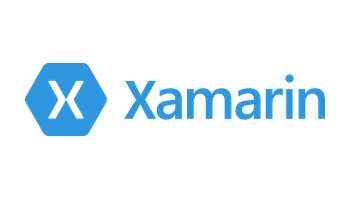 Xamarin - Xamarin is the new standard for enterprise mobile development. No other platform enables businesses to reach 2.6 billion iOS, Android, Mac and Windows devices with 100 percent fully native apps from a single, shared code base. Xamarin is used by over 750,000 developers from more than 100 Fortune 500 companies to accelerate the creation of mission-critical consumer and enterprise apps.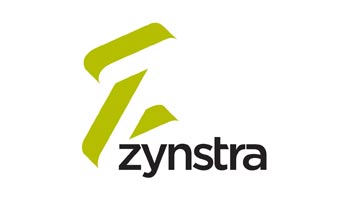 Zynstra - Zynstra unique and patented Hybrid solution delivers the fastest, simplest path to high performance, cost efficient IT, that's always up to date and grows with your business, without the resource demands and risks of conventional IT. It's all the IT you'll need, with complete peace of mind, for a simple monthly fee.

VENUE & CONTACTS

The exhibition was held on the 12th November 2015 at the ExCeL London.
ExCeL London
One Western Gateway
Royal Victoria Dock
London, E16 1XL

General enquiries and event Information

T: +44 (0)20 7069 5000
E: info@excel-london.co.uk
ExCeL London, the international exhibition and convention centre, is the host venue for a variety of events from award winning exhibitions and conferences to international association meetings, product launches, banquets, award ceremonies, sporting events and more. ExCeL London is the UK capital's largest exhibition centre.

London is the natural meeting point for the world's business networks. It is a leading city in the world's economy and a centre of international trade and finance. Located in the London Borough of Newham, this exhibitions and conference centre is an excellent venue in England.
Lying adjacent to Canary Wharf, ExCeL London is the latest cultural quarter which possesses every facility that an event demands. Accommodating thousands of visitors in its huge event halls, state of the art conference suites and 45 meeting rooms, this multifaceted event venue is often preferred for flexible selection of space.

ExCeL London is owned by Abu Dhabi National Exhibitions Company (ADNEC). Its portfolio also includes the Abu Dhabi National Exhibition Centre and the Al Ain Convention Centre.

ADNEC Group's portfolio currently includes the Abu Dhabi National Exhibition Centre, the Gulf's largest exhibition centre; the Al Ain Convention Centre, a brand new development in the historic city of Al Ain, Capital Gate, the UAE capital's iconic, gravity defying tower and a number of hotel projects.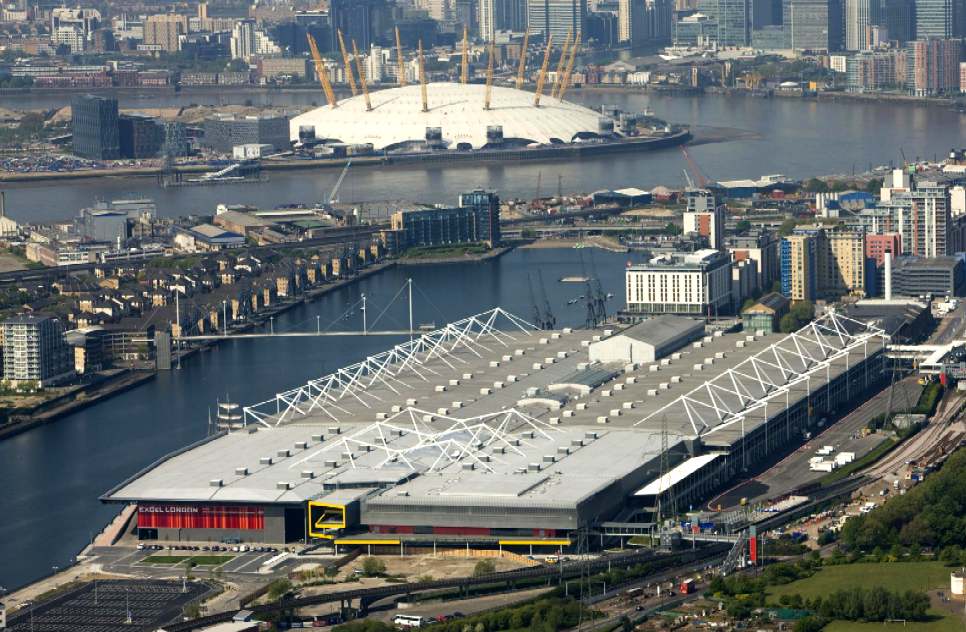 HOW TO GET TO EXCEL
The Jubilee Line is recommended as the quickest route to ExCeL London and the ICC. Alight at Canning Town and change onto a Beckton-bound DLR train, for the quick 2-stop journey to Custom House for ExCeL (West) or Prince Regent for ExCeL (East) and ICC London.

When driving to ExCeL London follow signs for Royal Docks, City Airport and ExCeL. There is easy access from the M25, M11, A406 and A13. Contact the AA for information on planning your journey and 24-hour live traffic reports, by calling on +44 (0) 906 888 4322.

For a map of ExCeL London's location visit www.streetmap.co.uk and search for ExCeL London by postcode - E16 1XL. For Sat Nav purposes, we recommend using postcode - E16 1DR.

ExCeL London offers on-site car parking for 3,700 cars, which is pay and display at around £15 for 24 hours.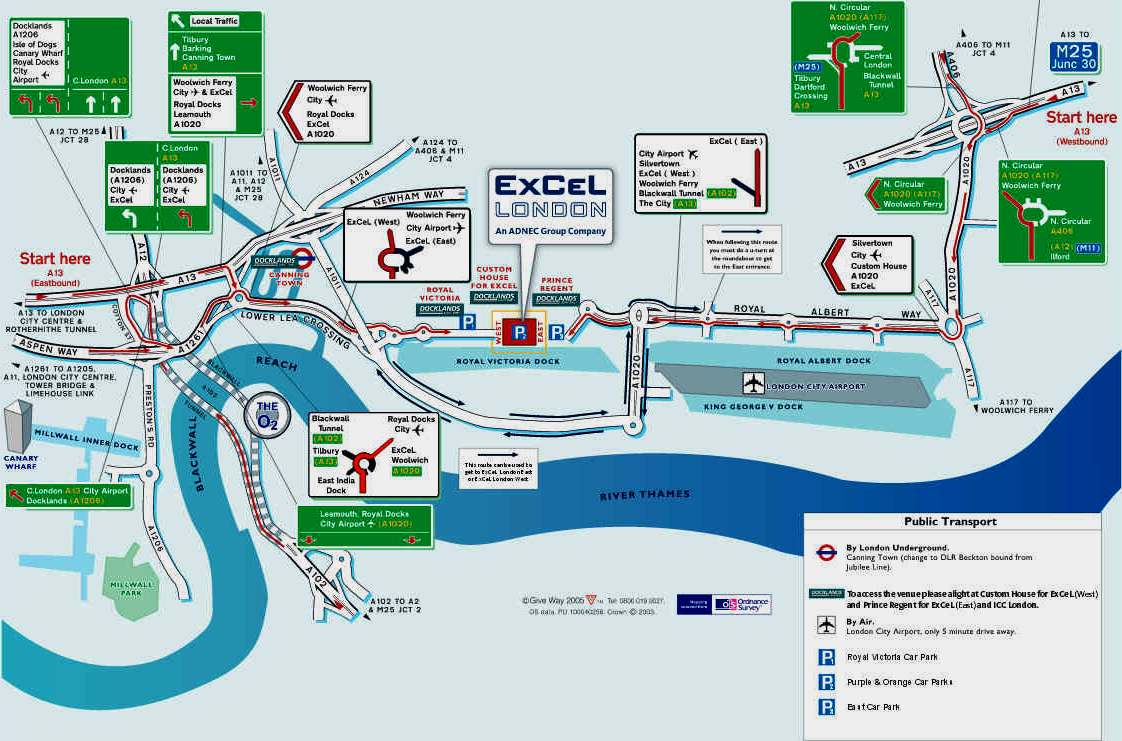 LINKS & REFERENCE
http://www.microsoft.com/en-gb/about/future-decoded-2014
Downloads
Support
Security
About
Popular Resources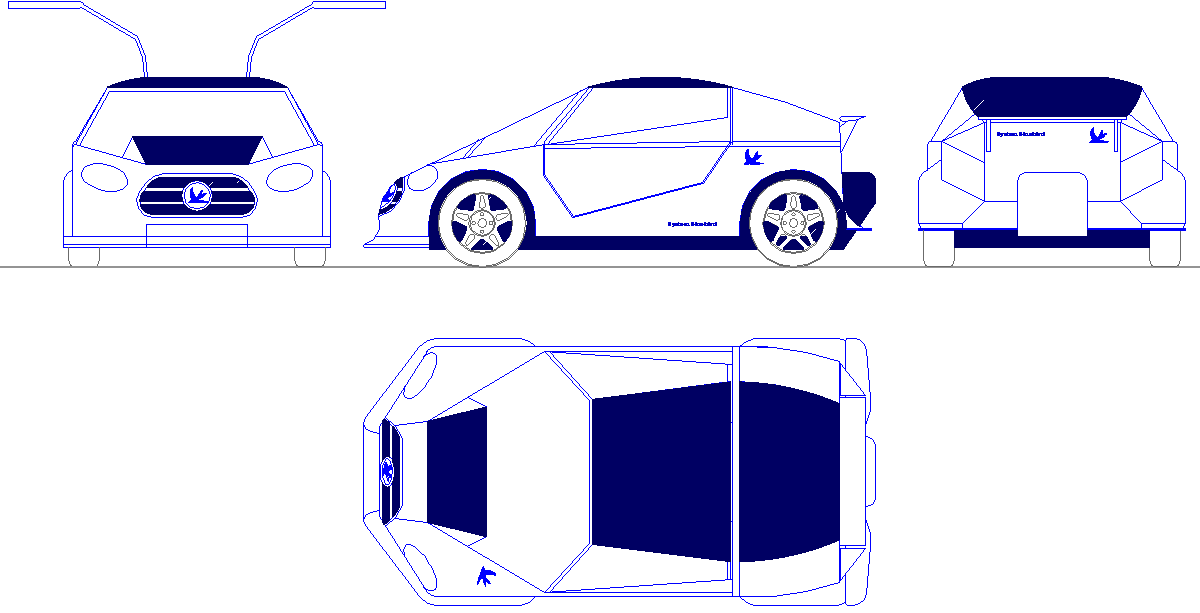 DISRUPTIVE TECHNOLOGY - The Ecostar DC50 is a city sized sports car just 300mm (12") longer than a Smart car. Yet in that compact space, BMS working with Team Speedace, have managed to cram in the energy exchange technology of the future, as the acorn for a mighty oak tree of a concept. With climate change targets now seriously moving up a notch, we wonder just how long it will be before the logical next step becomes a reality?