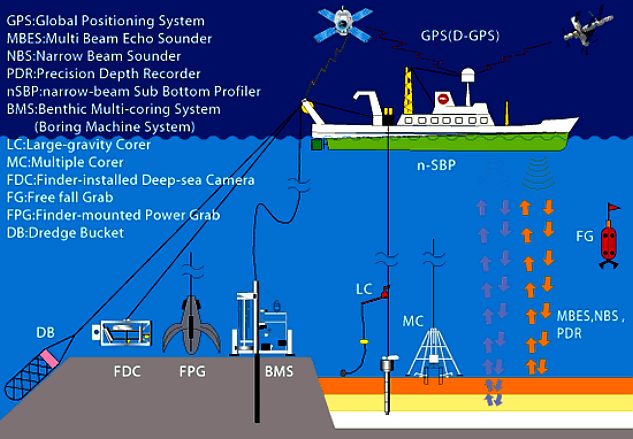 Following the success of the previous Deep Sea Mining Summit, this year's objective is to build on and identify new and innovative technology developments, technical know-how's, and to focus on the challenges which face a new breed of deep sea miners and industry providers. The Deep Sea Mining Summit 2014 is set to deliver leading market intelligence and industry presentations on the latest in deep sea mining advances. This event promises to bring together a large array of solution providers, upcoming deep sea miners, members from the scientific community, and those within allied industries wanting to learn more about the opportunities within this emerging marketplace.
THE EVENT FEATURES:

1. Two days of in-depth presentations revealing market intelligence addressing "where we are today and where we are heading"

2. Exclusive networking opportunity, a chance to engage with other professionals with shared challenges and experiences of this emerging sector

3. Updates on regional projects and research led by leading deep sea explorers and academics detailing their experiences and findings

4. Technical presentations from expert service providers revealing new advances in technology development, innovation and application

5. New case studies on specific examples from leading industry experts

6. Unique opportunity to integrate with the investment community by demonstrating an insight into this emerging market place
WHO MIGHT BE INTERESTED IN THIS EVENT

This event is aimed at solution providers, upcoming deep sea miners, members from the scientific community, and those within the investment market wanting to learn more about the opportunities within this emerging marketplace. Core attendees include CEOs, COOs, CFOs, Presidents, Vice Presidents, Directors, Heads of, Superintendents, Managers, and Stakeholders representing:
Leaders in Deep Sea Exploration Mid-Tier and Junior Exploration Upcoming Deep Sea Miners
Deep Sea Licence Holders Research Institutions Geologists & Marine Consultants
Government and sponsored groups Geophysics Robotic Innovations
Geotechnical studies International Seabed Authority International Regulators
Deepwater Technology Providers O&G Technology providers Equipment design and Solutions
Marine Equipment Manufacturers Shipping & Vessel Services Dredging and Mining Activities
Legal & Compliance Services Sea Floor Mapping Services Environmental Services
Investors & Fund representatives Systems Integration Strategies Underwater Solution Providers
Offshore Support Services Mining Contractors Professional Services
CALL FOR SPEAKERS

The Deep Sea Mining Summit is seeking presentations that are focused on the following topics:
* New developments in deep sea mining, a resources future
* Achieving sustainable seabed mining projects
* Regional studies of Seafloor Massive Sulphide deposits and Manganese Nodules
* Prospecting and Exploration, Methods and Results
* Deep sea mining equipment, lessons learned and future developments
* Future of technologies for seabed mining and robotic innovations
A surge in the demand for metals and minerals has led to an inflation of prices never seen before in history, particularly of many base metals that are found in seabed deposits. Both private and government-sponsored marine mineral exploration projects are on-going in efforts to respond to this ever increasing demand. To date, the International Seabed Authority has awarded 17 applications for seabed exploration licenses, 5 of which were approved in 2012 alone. As new technological solutions are being utilised for deep sea mining explorations we anticipate new commercial operations to develop further in the near term. The Deep Sea Mining Summit will be an opportunity for professionals engaged in relevant disciplines to report on their accomplishments and to exchange views. Presentations that focus on the challenges facing the deep sea mining sector, in particular, an update on recent technological and technical developments are most welcomed, along with other relevant topics of timely interest.
ADVANTAGES OF ATTENDING THIS CONFERENCE

1. Understand the current market dynamics of the deep sea mining sector and the impact on your business
2. Learn how to develop strategies for optimal future benefit
3. Hear the latest plans, with an overview of the year and projections for the years to come
4. Discuss innovations and technological developments
5. Access different ideas and perspectives from around the globe combining regional experiences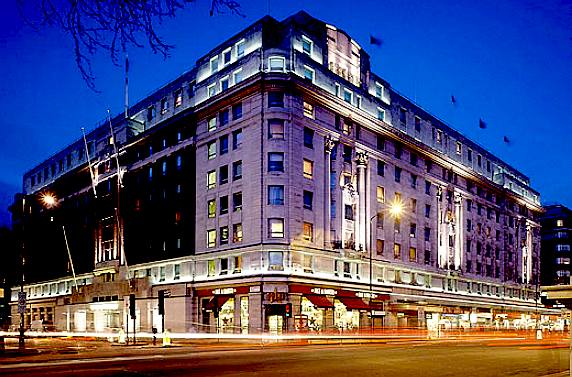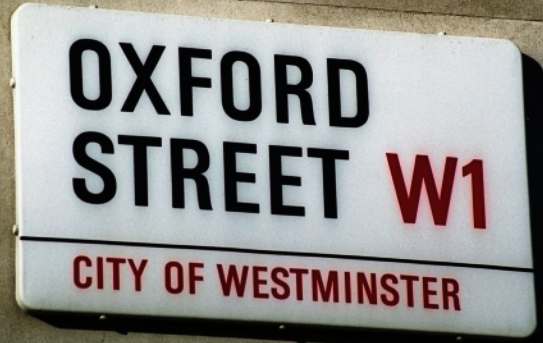 VENUE
Located at the end of Oxford Street near Park Lane, The Cumberland hotel in London sits directly opposite Marble Arch, right near Hyde Park Corner - which some consider to be in the heart of London.

The Cumberland Hotel - A Guoman Hotel****
Great Cumberland Place
London
Greater London, England
GPS : 51.51359 (lat) -0.15917 (long)
DRAFT AGENDA 2014
DAY 1: MONDAY, 17 MARCH 2014
0830 - 0930 REGISTRATION AND MORNING REFRESHMENTS
0930 - 0945 OPENING ADDRESS
0945 - 1010SPECIAL: NAURU OCEAN RESOURCES

The key drivers behind deep sea mining

A cost-benefit comparison of seabed mining versus land based mining

The social, environmental, and economic aspects of seabed mining activities
1015 - 1040 NETWORKED UNDERSEA SYSTEMS FOR DEEP SEA OPERATIONS

New technological developments for a more cost effective solution

Advanced communications enable undersea systems to wirelessly communicate

Networked undersea solutions for ocean observations
1040 - 1105REACHING DEEPER - NEW WINCH DEVELOPMENTS GO FURTHER

A new holistic approach to deepwater winch systems

Exploring and developing mining opportunities in deeper waters

Deepwater lowering solutions capable of handling more challenging situations
1105 - 1130 MORNING COFFEE BREAK
1135 - 1200 NEW SUBMERSIBLE GEOTECHNICAL DRILLING

The latest developments at Igeotest

Submarine geotechnical drilling in rocks: from single-shot to wire-line

The Mini Drill and the MD500 drilling technologies
1200 - 1225CERTIFICATION OF SUBSEA MINING EQUIPMENT

The importance of design and manufacturing compliance to meet certain specifications

The suitability of equipment for use in the most challenging environments
1225 - 1250NEW DEVELOPMENTS AT KONGSBERG MARITIME

1250 - 1315USING TECHNOLOGIES, SENSORS, AND SYSTEMS FOR ENVIRONMENTAL MAPPING - EXPERIENCES FROM THE NORWEGIAN SHELF

Using hull borne and AUV/ROV mounted acoustic, including optical and chemical systems for environmental mapping

Seabed mapping and spatial documentation of benthic ecosystems

Experiences from the Norwegian continental shelf, slope, continental rise
1315 - 1430 NETWORKING LUNCHEON
1435 - 1500USING REAL-TIME SONAR TECHNOLOGY TO ASSIST IN NAVIGATION AND MEASUREMENT FOR SUBSEA MINING
Advanced sonar technologies for real-time navigation under challenging conditions

Using multibeam technologies to transfer large data for better processing time, visualisation, and operational experience
SCIENTIFIC AND SUSTAINABILITY FOCUS
1505 - 1530TOOLS FOR LONG-TERM MONITORING HUMAN IMPACT - EUROPEAN OCEAN OBSERVATORY AND OTHER EXAMPLES

The European Multidisciplinary Seafloor and water column Observatory (EMSO)

Long-term monitoring in the context of deep sea mining

An update on the new EU project MIDAS [Managing Impacts of Deep Sea Resource Extraction]
1530 - 1555UNDERWATER NOISE MODELLING AND ITS USE FOR ENVIRONMENTAL IMPACT ASSESSMENT

Anthropogenic underwater noise and its potential impacts on marine life

Methods for assessing noise propagation from activities including numerical modelling predictions

How underwater noise modelling can aid the EIA process and assessing the potential impacts on marine species
1555 - 1630AFTERNOON COFFEE BREAK
1635 - 1700 AN INNOVATIVE MULTILAYER RAPID ECOLOGICAL ASSESSMENT ADAPTED TO THE MANAGEMENT OF DEEP SEA HABITATS
A rapid multilayer ecological assessment for the management of deep sea habitats

Developing a Multilayer Assessment Program with specific objectives in mind
1700 - 1725 FROM PRINCIPLES TO PRACTICE: A SPATIAL APPROACH TO SYSTEMATIC CONSERVATION PLANNING IN THE DEEP SEA

Balancing economic interests with the conversation of abyssal plain ecosystems

A systematic approach to spatial management and "zoning" of the deep sea

Recommendations to safe guard biodiversity and ecosystem function
1725 - 1755A SCIENTIFIC VIEW ON THE OPERATIONS OF DEEP SEA MINING

A research perspective on the impacts of rock cutting and associated activities under a hyperbaric environment

The excavation of materials under such conditions and scenarios of riser blockages and turbidity plumes

Recent findings and recommendations on impact minimisation
1755 - 1820ASSESSING THE DEEP SEA ENVIRONMENTAL IMPACTS OF MINING

The regional scale impacts of deep sea mining

Assessing the cumulative impacts of more than one deep sea mining operation in a region

Predicting and mitigating environmental impacts on the marine environment
1820 - 1830CLOSING REMARKS
1830 - 1900 NETWORKING DRINKS RECEPTION
DAY 2: TUESDAY, 18 MARCH 2014
0830 - 0900 MORNING REFRESHMENTS
0900 - 0910OPENING ADDRESS
CHAIRED BY PROF. DAVID CRONAN, IMPERIAL COLLEGE LONDONPROSPECTING AND EXPLORATION FOCUS
0
910 - 0935DEEPGREEN RESOURCES INC

The business case for seafloor polymetallic nodule mining

Opportunities for traders and consumers looking for Mn, Ni and Cu supplies

Opportunities for service providers, contractors and equipment suppliers in this major emerging industry
0935 - 1000 DEEP SEA MINERAL RESOURCES IN NEW ZEALAND

New Zealand's large SMS, manganese and phosphate deposits

Recent exploration activities related to the extraction of phosphate nodules in the EEZ

Scientific research actively supporting mineral exploration by providing geological, biological and environmental data
1000 - 1025NORTH ATLANTIC MARINE MINERALS AND OCEAN MINING POTENTIAL

Large areas of interest for SMS exploration along the Mid-Atlantic Ridge

Recent updates on marine minerals research and the ocean mining potential in Norway
1025 - 1100MORNING COFFEE BREAK
1105 - 1130STATE-OF-THE-ART IN EXPLORATION AND EVALUATION OF SEAFLOOR MASSIVE SULPHIDE DEPOSITS

Exploration and evaluation of seafloor massive sulphide deposits

A case study from the deepest hydrothermal systems on Earth and beyond
1130 - 1155EXPLORATION MODELS FOR EXTINCT AND SUB-SMS DEPOSITS: MINEROLOGY, GEOCHEMISTRY, AND OFF-AXIS REGIONS
Identifying and characterising sites of economic value

Detecting hydrothermal plumes ("black smoke") from active fields with true ore models

Using land-based exploration practices for seabed exploration with the environment as a prime concern
1155 - 1220OPPORTUNITIES OF DEEP SEA MINING AND CHINA'S PREPARATIONS

Recent supplies and demands for copper, nickel and cobalt in China

Several issues surrounding the regulatory framework for deep sea mining

Further verifications still needed for deep sea mining technologies

Recent work and our plans for the near future for deep sea mineral resources development in China
1220 - 1245MARINE MINERALS FROM A RUSSIAN PERSPECTIVE

Resource potential of the deep-sea deposits: global, regional and local aspects

Technological aspects of deep sea marine prospecting

Studies of deep-sea minerals in Russia: targets and problems
1245 - 1400 NETWORKING LUNCHEON
REGULATORY AND POLICY FOCUS
1405 - 1430CALL US "BOSS" (BIG OCEAN SUSTAINABLE STATES) NOT "SIDS" (SMALL ISLAND DEVELOPING STATES)

A perspective from the Pacific Islands

Deep sea mineral potential and current developments in the Pacific region

Regulatory challenges

The future: a regional coordination approach?
1430 - 1455SPECIAL EIA REPORT: INTERNATIONAL SEABED AUTHORITY

A perspective from the International Seabed Authority

Environmental Impact assessment studies in deep sea habitats: a working hypothesis or a reality?

The technological and scientific gaps to reach a standardised Marine Environmental Assessment Program
1455 - 1520SEABED MINING DISPUTES: SETTLEMENT OPTIONS

Options and settlement mechanisms available for disputes related to deep sea mining

Activites within the exclusive economic zones or within the international seabed area

Advisory Opinion of the International Tribunal for the Law of the Sea
1520 - 1600 AFTERNOON COFFEE BREAK
1605 - 1630THE EFFECTIVE LEGAL REGULATION OF SEABED MINING IN NATIONAL JURISDICTION AND IN THE AREA

Establishing effective national laws for seabed mining

Considerations by states in sponsoring activities within the area managed by the ISA
1630 - 1655WHAT DOES THE COMMON HERITAGE OF MANKIND (CHM) MEAN?

Moving into an era of mineral exploitation on the ocean floor beyond National Jurisdiction

How does the concept of CHM dictate the development of resources

What is the significances of the CHM to the I.S.A in the granting of contracts for resource activities

What does the CHM require for a fair distribution of the benefits of resource exploitation
1655 - 1715 CLOSING REMARKS

DEEP SEA MINING SUMMIT CONTACTS
General Enquiries:
Delegates Support Team
Email: delegates@expoconferences.com

Delegate Booking Enquiries:
Khush Nathadwarawala - Group Sales Director
Email: kn@expoconferences.com

Conference Content & Speaking:
Steve Furlong - Conference Producer
Email: steve.furlong@expoconferences.com

Sponsorship & Media Enquiries:
Lucy Hale - Event & Marketing Manager
Email: lucy.hale@expoconferences.com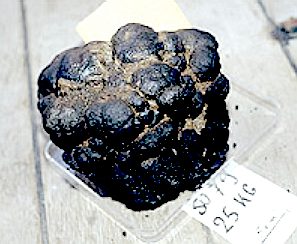 Polymetallic nodules, also called manganese nodules due to their high manganese content, are blackish-brown, irregularly to roundly formed concretions with diameters of about 1 to 6 cm. They occur in deep sea areas where sedimentation rates are low, and form due to the precipitation of Mn- and Fe-oxides as well as numerous other major and trace metals from sea water and the pore waters of the sediment. Growth rates are extremely low, with values varying between about 2 and 100 mm/Ma. The largest and most important deposits are found in the NE Pacific (in the so-called manganese nodule belt between the Clarion and Clipperton fracture zones), where commonly about 50% of the sediment surface is covered by manganese nodules. Economically relevant metals contained in the nodules are copper, nickel and cobalt, which together form up to 3 weight percent of the nodules and are, for example, required by the electro- and steel industry, amongst others.
ENGINEERING & TECHNOLOGY SEPT 2013 - DEEP SEA MINING BILL
Britain should be at the forefront of exploiting deep sea resources and make the most of seabed mining's "enormous potential", a Conservative MP in Corwnall has said.

Sheryll Murray (South East Cornwall) is quoted as saying that scientists know materials that can be used in low-carbon technology, telecoms applications and other new technologies are on the surface of the seabed at great depths.

Foreign Office minister Alistair Burt is quoted as saying that the government gave its support to Murray's Bill saying mining companies were already lining up for licences to mine for "potato-sized" polymetallic nodules, which could be exploited for a wide-range of minerals that can be used in telecoms technologies, as well as in the energy sector.

One UK company has already been awarded a licence – one of 13 to be handed out by the International Seabed Authority for exploration in the north Pacific and Indian Oceans, MPs heard.

But Burt said it was important there was proper regulation of the emerging industry as he told the House of Commons that the government would support Murray's Bill calling for greater regulations.

With the support of ministers, the Bill is likely to become law. It received an unopposed second reading and will now go to a committee for further scrutiny.

Murray, moving her Private Member's Bill which proposes amendments to the Deep Sea Mining (Temporary Provisions) Act 1981, told MPs: "The concept of deep sea mining is not new. But as we make technological advances, this new industry is fast becoming a reality and I am keen that Britain is at the forefront of this industry.

"Everybody will know my interest in the sea and the marine environment and nobody is more aware than me about the potential that the deep sea has in contributing to the great expertise this country is world-renowned for.

"The United Kingdom is well-placed to benefit strategically, economically and in employment terms, and to influence how deep sea mining is actually taken forward."

Murray said there is the potential in the next five years to look at exploitation of the deep sea resources and she believes it is important for the environment that the UK can control licence applications.

The MP said one of the important amendments she is seeking is to widen the scope of minerals for which licences can be granted.

She said: "The 1981 Act is limited to one type; polymetallic nodules. The Bill widens the definition to all mineral resources. In recent years there has been a growing interest in polymetallic sulphides and cobalt-rich crusts.

"There are no agreed international regulations with the exploration of these other mineral types. In the future, other different mineral types may be discovered or may become commercially viable for deep sea mining.

"UK-registered firms should be able to take part in exploration and possible exploitation of these resources as much as companies from any other state.

"Seabed mining has enormous potential. Scientists know that lying on the surface of the seabed at great depths are a valuable new source of nickel, copper, cobalt, manganese... and rare earth elements in the form of polymetallic nodules.

"The metals are vital to new materials technology. Nickel is used in superalloys, cobalt and manganese in energy storage technology and rare earth elements – strategically very important – are used in low-carbon technology, lasers, superconductors and many telecoms applications."

Murray said deep sea mining would not directly affect the UK because it would take place at least 200 nautical miles out to sea.

She added: "Deep sea mining is not fracking and that's important to emphasize. Neither does it involve many of the techniques associated with land-based mining. Specifically, deep sea mining for polymetallic nodules does not involve excavating any rubble, it does not involve the use of explosives.

"The nodules lie on the seabed, or partially embedded in sediments on the seabed. Techniques to mine these nodules are likely to involve scooping or vacuuming the nodules from the seabed.

"Mining for polymetallic nodules could be a lot less environmentally damaging than land-based mining for the same minerals."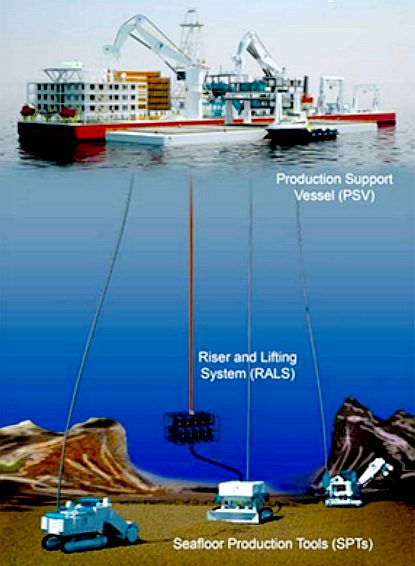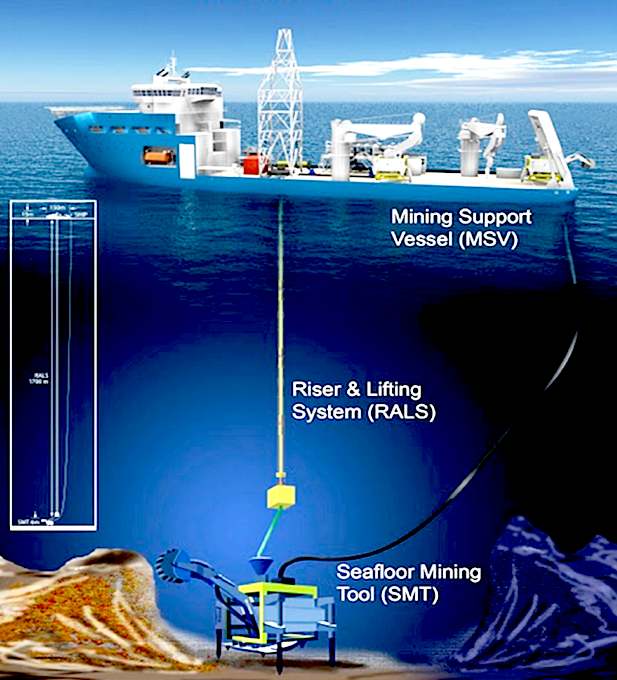 DEEP SEA MINING
Deep sea mining is a relatively new mineral retrieval process that takes place on the ocean floor. Ocean mining sites are usually around large areas of polymetallic nodules or active and extinct hydrothermal vents at about 1,400 - 3,700 m below the ocean's surface. The vents create sulfide deposits, which contain valuable metals such as silver, gold, copper, manganese, cobalt, and zinc. The deposits are mined using either hydraulic pumps or bucket systems that take ore to the surface to be processed. As with all mining operations, deep sea mining raises questions about potential environmental impact on surrounding areas. Environmental advocacy groups such as Greenpeace have argued that seabed mining should not be permitted in most of the world's oceans because of the potential for damage to deepsea ecosystems.
HISTORY
In the mid 1960s the prospect of deep-sea mining was brought up by the publication of J. L. Mero's Mineral Resources of the Sea. The book claimed that nearly limitless supplies of cobalt, nickel and other metals could be found throughout the planet's oceans. Mero stated that these metals occurred in deposits of manganese nodules, which appear as lumps of compressed sediment on the sea floor at depths of about 5,000 m. Some nations including France, Germany and the United States sent out research vessels in search of nodule deposits. Initial estimates of deep sea mining viability turned out to be much exaggerated. This overestimate, coupled with depressed metal prices, led to the near abandonment of nodule mining by 1982. From the 1960s to 1984 an estimated US $650 million had been spent on the venture, with little to no return.
Over the past decade a new phase of deep-sea mining has begun. Rising demand for precious metals in Japan, China, Korea and India has pushed these countries in search of new sources. Interest has recently shifted toward hydrothermal vents as the source of metals instead of scattered nodules. The trend of transition towards an electricity based information and transportation infrastructure currently seen in western societies further pushes demands for precious metals. The current revived interest in phosphorus nodule mining at the seafloor stems from phosphor-based artificial fertilizers being of significant importance for world food production. Growing world population pushes the need for artificial fertilizers or greater incorporation of organic systems within agricultural infrastructure.
Currently, the best potential deep sea site, the Solwara 1 Project, has been found in the waters off Papua New Guinea, a high grade copper-gold resource and the world's first Seafloor Massive Sulphide (SMS) resource. The Solwara 1 Project is located at 1600 metres water depth in the Bismarck Sea, New Ireland Province. Using ROV (remotely operated underwater vehicles) technology, Nautilus Minerals Inc. is first company of its kind to announce plans to begin full-scale undersea excavation of mineral deposits. However a dispute with the government of Papua-New Guinea has delayed production from its expected start in early 2013.
LAW & REGULATION

The international law based regulations on deep sea mining are contained in the United Nations Conventions on the Law of the Sea from 1973 to 1982, which came into force in 1994. The convention set up the International Seabed Authority (ISA), which regulates nations' deep sea mining ventures outside each nations' Exclusive Economic Zone (a 200-nautical-mile (370 km) area surrounding coastal nations). The ISA requires nations interested in mining to explore two equal mining sites and turn one over to the ISA, along with a transfer of mining technology over a 10 to 20 year period. This seemed reasonable at the time because it was widely believed that nodule mining would be extremely profitable. However, these strict requirements led some industrialized countries to refuse to sign the initial treaty in 1982.
MINERAL RESOURCES
The deep sea contains many different resources available for extraction, including silver, gold, copper, manganese, cobalt, and zinc. These raw materials are found in various forms on the sea floor, usually in higher concentrations than terrestrial mines.
EXTRACTION METHODS
Recent technological advancements have given rise to the use remotely operated vehicles (ROVs) to collect mineral samples from prospective mine sites. Using drills and other cutting tools, the ROVs obtain samples to be analyzed for precious materials. Once a site has been located, a mining ship or station is set up to mine the area.
There are two predominant forms of mineral extraction being considered for full scale operations: continuous-line bucket system (CLB) and the hydraulic suction system. The CLB system is the preferred method of nodule collection. It operates much like a conveyor-belt, running from the sea floor to the surface of the ocean where a ship or mining platform extracts the desired minerals, and returns the tailings to the ocean. Hydraulic suction mining lowers a pipe to the seafloor which transfers nodules up to the mining ship. Another pipe from the ship to the seafloor returns the tailings to the area of the mining site.
In recent years, the most promising mining areas have been the Central and Eastern Manus Basin around Papua New Guinea and the crater of Conical Seamount to the east. These locations have shown promising amounts of gold in the area's sulfide deposits (an average of 26 parts per million). The relatively shallow water depth of 1050 m, along with the close proximity of a gold processing plant makes for an excellent mining site.
THE ENVIRONMENT
Because deep sea mining is a relatively new field, the complete consequences of full scale mining operations are unknown. However, some researchers have said they believe that removal of parts of the sea floor will result in disturbances to the benthic layer, increased toxicity of the water column and sediment plumes from tailings. Removing parts of the sea floor could disturb the habitat of benthic organisms, with unknown long-term effects. Aside from the direct impact of mining the area, some researchers and environmental activists have raised concerns about leakage, spills and corrosion that could alter the mining area's chemical makeup.
Among the impacts of deep sea mining, sediment plumes could have the greatest impact. Plumes are caused when the tailings from mining (usually fine particles) are dumped back into the ocean, creating a cloud of particles floating in the water. Two types of plumes occur: near bottom plumes and surface plumes. Near bottom plumes occur when the tailings are pumped back down to the mining site. The floating particles increase the turbidity, or cloudiness, of the water, clogging filter-feeding apparatuses used by benthic organisms. Surface plumes cause a more serious problem. Depending on the size of the particles and water currents the plumes could spread over vast areas. The plumes could impact zooplankton and light penetration, in turn affecting the food web of the area.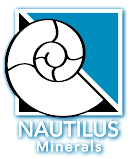 NAUTILUS PROJECTS 2013-14

The Nautilus Minerals Corporation was in talks with the government of Papua New Guinea, attempting to setup and start a deep sea mining project. They were to use existing technologies from the offshore oil & gas, dredging and mining industries. Nautilus had planned to extract high grade Seafloor Massive Sulphide ("SMS") systems on a commercial scale.
The company has worked over the past number of years on the building of the Seafloor Production System. On November 13, 2012, Nautilus announced that Management and the Board of Directors of Nautilus had decided to terminate construction of its Seafloor Production System for the financial preservation of the company. This was as a result of a dispute with the Independent State of Papua New Guinea over costs that Nautilus says the government is obliged to meet for the project.

To date an agreed commercial resolution with the State has not been achieved and Nautilus believes the avenues for achieving such a resolution within the timeframe that Nautilus could reasonably continue to carry the total development costs for the Project have now been exhausted. This resulted in the termination of the construction of the Seafloor Production System.
Nautilus plans to grow its tenement holdings in the exclusive economic zones and territorial waters of Fiji, Tonga, the Solomon Islands, Vanuatu and New Zealand as well as other areas outside the Western Pacific.

NAUTILUS STOCKS & SHARES
Nautilus is listed on the Toronto (TSX), and OTCQX (NUSMF) exchanges. Nautilus is said to have among its cornerstone shareholders, three of the world's largest resource companies, which, with its alliances and technical partnerships, places it as the world leader in deep water exploration and the associated mining of minerals systems.
OTCQX: OTCQX - US $


Issued Capital:
Nautilus Minerals has on issue as at September 30, 2013;

Common Shares (excluding restricted)

433,897,865

Common Shares (restricted)

6,875,000

Common Shares (including restricted)

440,772,865

Options

4,075,000

Fully Diluted

444,847,865
Financial:
Debt free as at September 30, 2013.
Cash on Hand US$54.0 million as at September 30, 2013.
Additional potential cash from full dilution - US$3.6 million
NB: The Company released its Q3, 2013 unaudited financial results on November 14, 2013.

These can be viewed here under Financial Reports.
Significant Shareholders (>3%):
Significant Shareholders as at September 30, 2013 include:

Mawarid Mining LLC

28.00%

Metalloinvest Holding (Cyprus) Limited

20.75%

Anglo American plc

5.95%
Treasury Shares: Nautilus Minerals does not hold any shares in Treasury.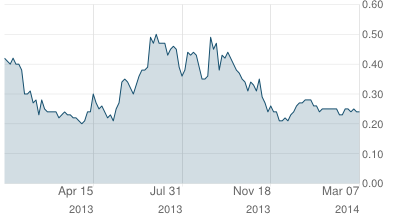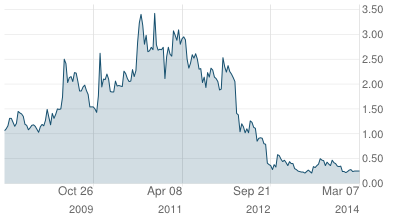 Toronto Stock Exchange - C$

NUS

Last

0.24

Change

0.005

Change %

2.1%

Time

2014-03-10 22:03:56

Bid

0.235

Bid Size

70

Ask

0.24

Ask Size

75

Day Low

0.24

Day High

0.245

Open

0.24

Prev Close

0.235

Volume

158217

NAUTILUS CONTACTS
Corporate Office (Toronto, Canada)
Nautilus Minerals Inc
Suite 1702, 141 Adelaide Street West
Toronto, ON Canada M5H 3L5
Tel: +1 (416) 551-1100
Fax: +1 (416) 703-5246

Email Contacts
Investor: investor@nautilusminerals.com
Media: media@nautilusminerals.com
Careers: hr@nautilusminerals.com
Enviro: environment@nautilusminerals.com
Operations (Brisbane, Australia)
Nautilus Minerals Inc
Level 7, 303 Coronation Drive
Milton Queensland, Australia 4064
PO Box 1213, Milton Queensland,
Australia 4064
Tel: +61 7 3318 5555
Fax: +61 7 3318 5500
Port Moresby, Papua New Guinea
Nautilus Minerals Niugini Limited
Level 1, Deloitte Tower
Douglas Street Port Moresby, PNG
PO Box 1161, Port Moresby, PNG
Tel: +675 321 1284
Fax +675 321 1685
Nuku'alofa, Tonga, South Pacific
Nautilus Minerals Tonga #1 Ltd
2nd Floor, Kupu House
Fatafehi Road, Nuku'alofa
Tonga, South Pacific
PO Box 893 , Nuku'alofa, Tonga, South Pacific
Tel: +676 21 733
Fax +676 21 734
LINKS & REFERENCE
http://www.cares.nautilusminerals.com/
Nautilus Minerals Cares about the enviroment
http://www.nautilusminerals.com/s/Projects-Solwara.asp
http://en.wikipedia.org/wiki/Deep_sea_mining
http://www.bgr.bund.de/EN/Themen/MarineRohstoffforschung/Tiefseebergbau/tiefseebergbau_node_en.html
http://eandt.theiet.org/news/2013/sep/deep-sea-mining.cfm
http://the-cumberland-a-guoman-hotel-london-england.cote-dazur-hotels.com/
http://www.cumberlandhotel.co.uk/
http://deepsea-mining-summit.com/
http://www.oceancouncil.org/
http://www.marine-data.co.uk/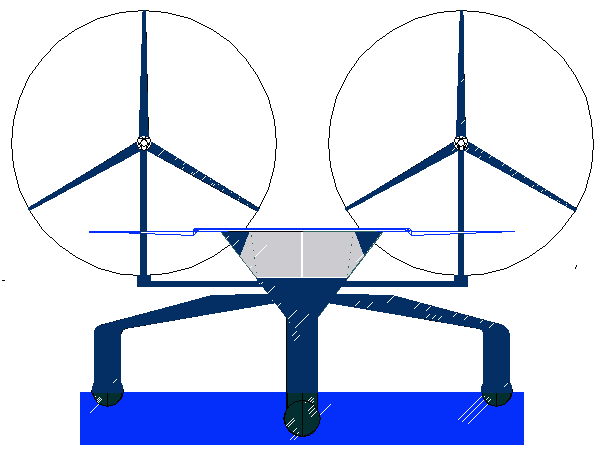 PATENT PENDING - The Bluebird ZCC prototype concept is ideal for use as a high capacity energy-autonomous vessel, particularly for blue water deep sea surveys or support where endurance is a requirement. It can be equipped with an ROV launch and recovery system - that because the launch/recovery bay is submerged at all times makes recovery several times more effective than surface recovery systems the subject of physical wave and sensor aeration alignment difficulties, that so often hamper operations. With no requirement to refuel with diesel every so many thousand miles, the operational range is limited only to the humans on board, though drone and robotic operation is an option where the law allows. This vessel is COLREGs compliant, so may be operated in international waters. Such a vessel is thought to be a considerable asset to any exploration company in the long term.