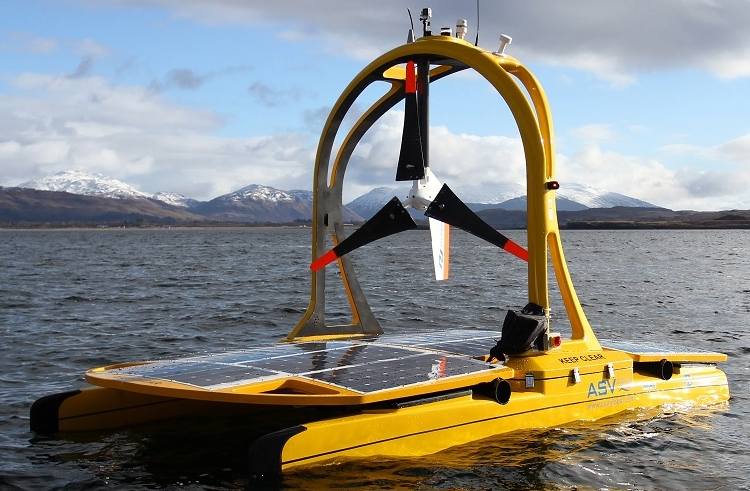 The C-Enduro features an under-slung Ampair wind generator suspended from a swivel from a looped frame that also carries communications. The wind turbine really needs to be higher to be effective as per Patent GB2511731 , but we appreciate that a design compromise was (probably) necessary for the limited time and budget allotted. Solar panels are also used, laid simply as a suspended deck above an ordinary catamaran twin hull-form. Not exactly ground breaking design wise, but then we understand that that is what the brief calls for, a no-frills persistent monitoring platform for the ultra-conservative NCO, who part sponsored the vessel to gather data on the design as much as keeping local specialists active, regardless of end use. We note from this picture that some shading of the solar panels is inevitable from the hoop frame, etc. Doubtless, the energy harvesting setup will include electronic solar trackers (as per PlanetSolar) to overcome the negative effects of shading. Either that, or the panels used could be amorphous, for their ability to cope with shading. The craft has a diesel generator onboard to make up for energy harvesting lulls. She looks to be a 20-25 footer.

OCTOBER 8 2014 SOUTH WEST COAST SURVEY

A fleet of seven robotic survey boats is set to embark on a 300 mile voyage off the UK's south west coast. The National Oceanography Centre (NOC) project will utilise vessels fitted with a range of meteorological and oceanographic sensors to collect scientific data about ocean processes and marine life.

The project, coordinated by NOC, is the most ambitious of its kind in Europe. The vehicles are aiming to travel up to 300 miles over 20 days.

The exercise brings together a wide range of partners including scientists and engineers from research institutes and universities, commercials organisations, government agencies, as well as the MET Office and the Royal Navy.

ASV's C-Enduro is set to play an important role in the fleet. Communication with C-Enduro will take place over satellite and will be conducted from a control station at ASV's new facility in Portchester. This vehicle is one of three C-Enduro vehicles designed and built by ASV in the past year. The concept was born out of an SBRI (Small Business Research Initiative) initiated by NOC's requirement for a long endurance USV for environmental research. Designed to be at sea for up to 90 days, C-Enduro is powered by a combination of wind power, solar power and a lightweight diesel generator.

Speaking about the concept, ASV Managing Director Dan Hook (ex Soton student) is quoted as saying:
"ASV is driving the transformation of autonomous vehicle design and operations and has worked hard and fast to develop the C-Enduro utilising some excellent UK engineering companies. Working with NOC and being involved in this project is an excellent opportunity to demonstrate the capabilities of C-Enduro and has played a huge part in its overall development".

Formed in 1998, ASV provides rugged, reliable and effective unmanned marine systems using the latest advances in autonomous technology. Based near Portsmouth in the UK, ASV serve international military and security, oil and gas and science and survey industries.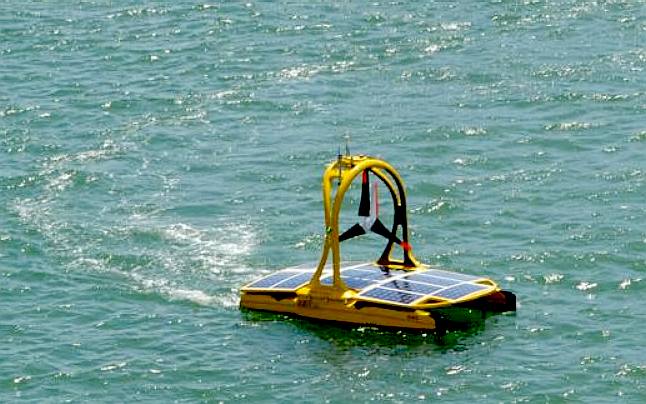 The C-Enduro undergoing sea trials
NERC OCTOBER 3 2014
The robotic vehicles will cross a series of physical boundaries in the ocean during their three-week journey. These boundaries are called fronts, and they separate water masses of different properties. The targeted fronts off southwest UK provide ideal conditions for abundant plankton growth, which in turn can attract large numbers of fish, seabirds, dolphins and basking sharks.

The deployed vehicles carry a range of instruments for observing these animals. As well as measuring the temperature of the water and the weather conditions at the ocean surface, they can detect the density of plankton in the water; listen for clicks and whistles of dolphins and porpoises, and image seabirds using surface cameras. These data will help scientists map the distribution of the fronts and their associated fauna.

NOC's Dr Russell Wynn is scientific co-ordinator of the exercise, while Dr Maaten Furlong is responsible for managing many of the vehicles.

Dr Wynn said:

"Nothing on this scale has been attempted before. The range of vehicles and instruments being deployed at the same time is unique, and they will generate vast amounts of valuable scientific data. One advantage of using robotic vehicles is that they are relatively small and quiet compared to research ships, so they are ideal for making observations of marine life. This new technology is really providing a step change in our ability to measure and monitor the ocean".

Dr Maaten Furlong said:

"Over the next few weeks this exercise will test both our new vehicles and their capabilities, and the coordination of a large disparate autonomous vehicle fleet. This is the first time we, along with our partners, have put such a large, diverse range of marine autonomous vehicles in the water at the same time. It is a logistical and technical challenge.

"Each vehicle travels at a different speed and depth, has its own range of sensors, and requires its own pilot to keep watch on its position and activity. Co-ordinating this fleet to achieve the science objected is a challenging task, and will teach us a lot about running this sort of operation. Understanding how to run this type of campaign is essential as our aim in the long term is to routinely deploy fleets of robots to tackle ocean research problems."

The exercise brings together a wide range of partners, including scientists and engineers from research institutes and universities, commercial companies, government agencies, and also the UK Met Office and Royal Navy.

A control centre has been set up for the duration of the project at the National Oceanography Centre in Southampton, although some of the vehicles will be operated by project partners from as far afield as California.

Satellite maps of the region are being provided by Plymouth Marine Laboratory, which provides an indication of the location of the targeted fronts. Tidal data from NOC, and weather data provided by Royal Navy operations, are also vital when planning vehicle tracks and activities.

Dr Furlong continued:

"We have been extremely impressed with the willingness of the partners to contribute their equipment, expertise and time in such a ground-breaking project. There has been a strong sense of co-operation during the deployment, and a real buzz in the control room as everyone learns from each other about how to operate this new technology. Controlling the vehicles will be challenging, especially as the tides and weather can change so quickly. But that is why we are conducting these trials. It will be an interesting and demanding few weeks."

At the end of the first deployment most of the vehicles will be recovered at an offshore location using the research vessel RV Cefas Endeavour. Two of the vehicles will then be deployed off Plymouth in an attempt to track fish carrying acoustic tags. These fish are captured, tagged and released by scientists at the Marine Biological Association, who are hoping to better understand how fish use different seafloor habitats, including those within Marine Protected Areas.

NOC has been working with two UK companies, MOST and ASV, to design and build two of the robotic surface vehicles that harvest energy from their environment. The MOST vehicle 'Autonaut' uses wave and solar power, while ASV vehicle 'C-Enduro' uses wind and solar power. Both have a conventional back-up power source.

Dr Wynn added:

"It is great to be able to work with and support UK business in development of this new technology, which is clean, green and quiet. Marine robotic vehicles have a wide and growing range of applications, from science to defence, policy and marine operations. By demonstrating the capability of the new vehicles to collect high-quality data as part of a real science mission, we can support the companies in promoting their new products to potential customers in the UK and overseas."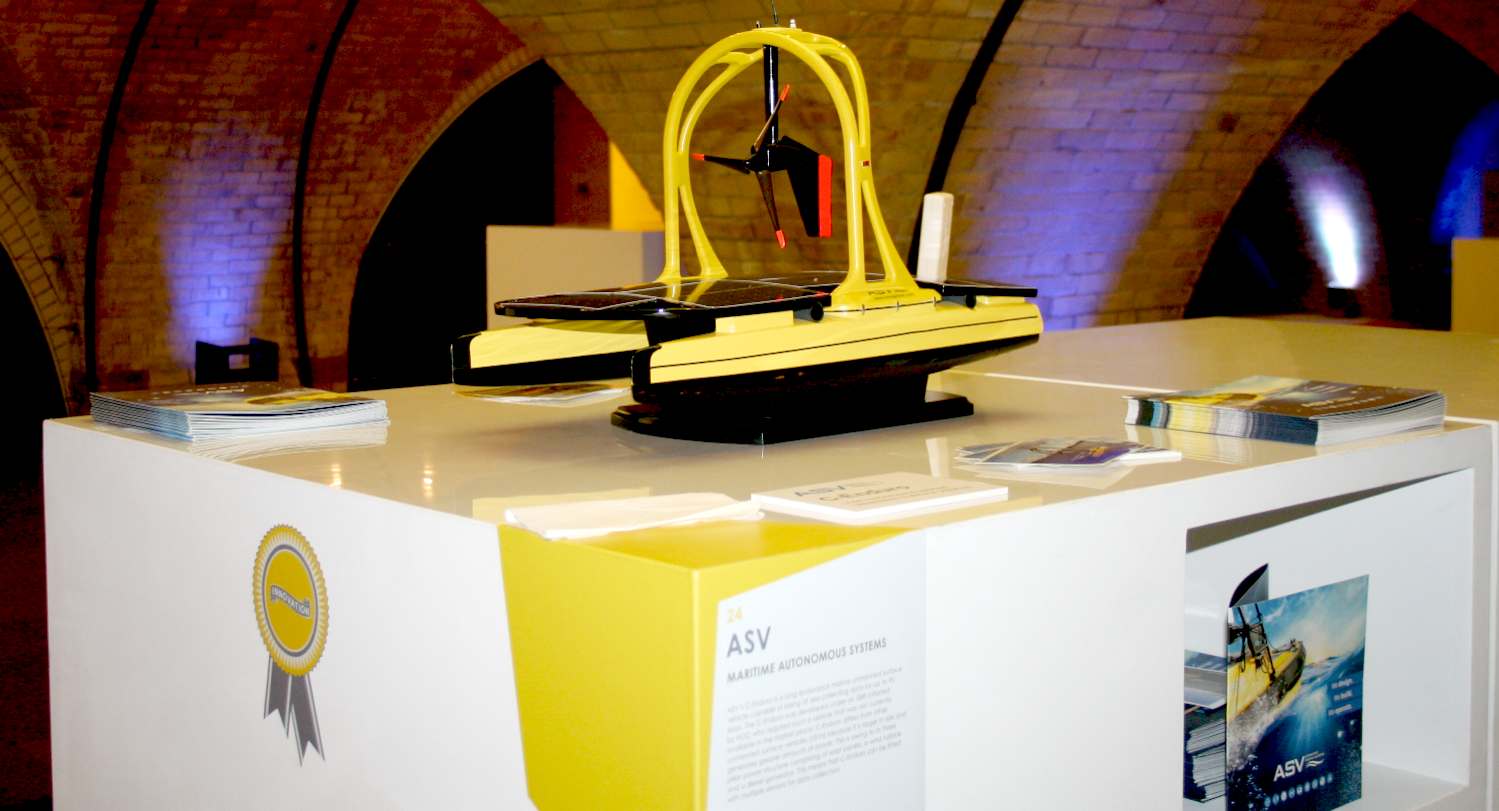 ASV Global had this 500mm long model of their C-Enduro catamaran on display at the Innovate 2015 exhibition at Old Billingsgate in London. They have sold at least 3 of these boats that are solar and wind powered, with a diesel engine.
CONTRACTS AWARDED MAY 6 2014
Two new-generation long-endurance unmanned surface vehicles are about to enter production in the UK with confirmed orders for both vehicles, AutoNaut and C-Enduro.

The robots have been developed by Hampshire companies ASV and MOST (AV) in collaboration with the National Oceanography Centre at Southampton.

Designs for the vehicles were originally chosen by a panel of scientific and technical experts prior to development in association with the NOC's Marine Autonomous & Robotic Systems (MARS) team. They have since successfully undergone rigorous capability trials in Portsmouth Harbour and off the coast of Oban in Scotland.

The two prototypes have been designed and built as part of a government-backed Small Business Research Initiative (SBRI) with the basic aim of developing ocean-going robotic vehicles capable of sustained marine research over long periods. Co-funding was provided by the Natural Environment Research Council (NERC), the Technology Strategy Board (TSB) and the Defence Science & Technology Laboratory (Dstl).

According to David Maclean, director of MOST (AV), a first order for a 3.5m AutoNaut has already been received from an organisation in the US. Meanwhile, the NOC itself plans to use both vehicles in a project off the UK in the autumn by way of demonstrating the ability of a network of surface, sub-surface and seabed autonomous systems to collect a wide variety of scientific data.
MARS
The Maritime and Autonomous Systems sub-group of the Robotics and Autonomous Systems Special Interest Group has been established to encourage networking around maritime applications of Robotics and Autonomous Systems. The UK's Marine industrial leaders are working with the Government to investigate whether a joint development of these systems would be worthwhile and practical. The work is supported by leading stakeholders, including MIA, the Knowledge Transfer Network and UK NEST.
MARS has three types of completely robotic submarines AUVs called Autosub. We have taken Autosub to many exotic areas, including Greenland and Antarctica, where it investigated the dark mysterious ice caverns under floating ice shelves, and the deep Caribbean, where it helped discover the world deepest "black smoker" hydrothermal vent. The Autosub team have built up, over nearly 20 years, a worldwide reputation in the design, improvement and operations of these yellow submarines.

MARS also operates another type of AUV the glider. Gliders don't have a conventional propeller, but ingeniously glide up and down through the ocean by pumping oil in and out of an external bladder to make them alternately rise and sink. We now have total of 11 gliders in the fleet.
ASV CONTACTS
Autonomous Surface Vehicles Ltd
Unit 6a, Trafalgar Wharf
Hamilton Road
Portchester
Hampshire
PO6 4PX
UK

Tel: 02392 382573
Fax: 02392 178718
Email: sales@asvglobal.com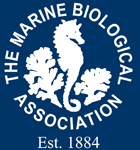 FISH FINDER MISSION NOV 2014
LINKS & REFERENCE
Maritime Journal UK funded-ocean robot development
maritime journal autonomous asv robots set sail on uk survey
http://www.mba.ac.uk/
https://www.gov.uk/
http://www.mia-uk.org/
https://www.uknest.org/
http://www.ktn-uk.co.uk/
https://connect.innovateuk.org/knowledge-transfer-networks
http://noc.ac.uk/research-at-sea/nmfss/mars
http://www.nerc.ac.uk/press/releases/2014/26-oceanrobots/
http://www.nerc.ac.uk/
http://www.pml.ac.uk/
http://www.ukmarinealliance.com/
https://connect.innovateuk.org/web/maritime-autonomous-systems
http://noc.ac.uk/
https://sbri.innovateuk.org/
http://www.royalnavy.mod.uk/
http://www.southampton.ac.uk/
http://www.metoffice.gov.uk/
http://www.autonautusv.com/
http://www.maritimejournal.com/news101/marine-civils/hydrographic-survey/uk-funded-ocean-robot-development
http://www.asvglobal.com/