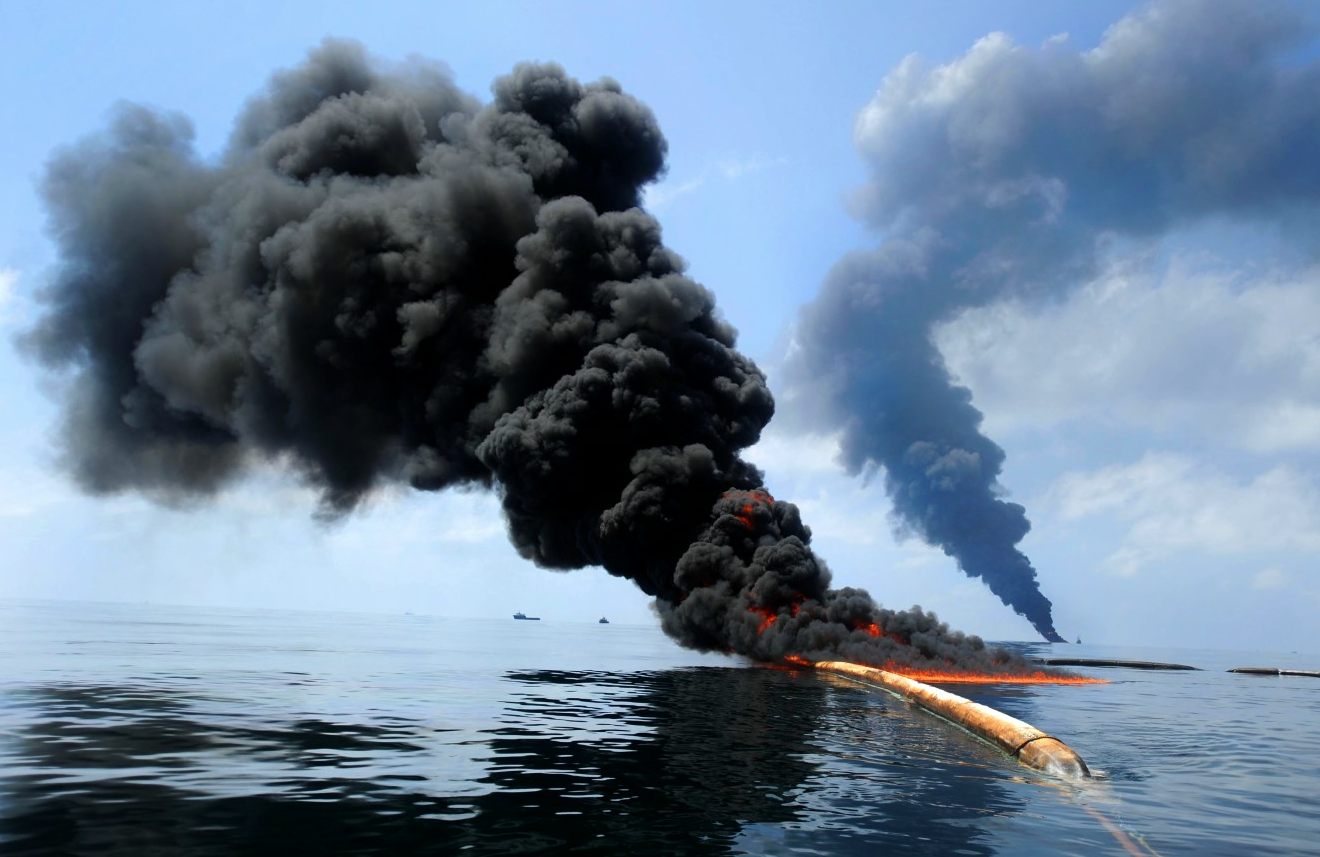 A HIGH PRICE TO PAY - As cars are introduced that use less diesel and petrol, the demand for oil will fall. Shipping in now switching to LNG for cargo and cruise, and that too diminishes the demand for oil. Houses are being built that are more fuel efficient, in some cases totally energy self-sufficient, and that means lowered income for energy companies. Previously, with £millions sloshing around to give high dividends to shareholders, oil companies will have to scale back - and eventually face facts - that borrowing to keep shelling out to stockholders is not sustainable. They may even face bankruptcy for such folly. Especially, if worst case scenario predictions by Goldman Sachs in September 2015 come true and a barrel of oil drops to $20.
SEAVAX OIL SPILL RECOVERY MODULE
SeaVax can be equipped with an oil spill recovery module as an accessory item, or indeed as the main function. The dual purpose variant will be able to switch from plastic recovery to fluid oil recovery, although some of you may agree that plastic is oil in another form - hence the SeaVax is really an oil recovery ship.
This may be a cost effective way of introducing SeaVax, where BP was caught on the hop with Deepwater Horizon and there are oil spills all over the world attracting huge fines. Fines might be reduced in accordance with the emergency recovery measure of an oil producer. All the while there is no oil spill to rush to stem, SeaVaX may continue plastic recovery duties, and that environmentally responsible attitude might also be taken into consideration when levying fines.
A major oil spillage is a rarity, whereas relatively minor spills happen every year somewhere around the globe. It is par for the course in the oil producing world. Why not then take precautions and at the same time claw back some of the solid oil - in the form of plastic - which should also be considered by the courts when calculating fines.
We need oil to work our way up to a global Circular Economy. Oil giants are seen as monsters creating havoc around the world every time an oil tanker grounds, whereas by installing recovery facilities as part of the oil extraction process, that image may be dispelled. The point here is that as with Deepwater Horizon, oil companies are typically caught on the hop - without a rescue plan - when of course they could have had that in mind from the beginning.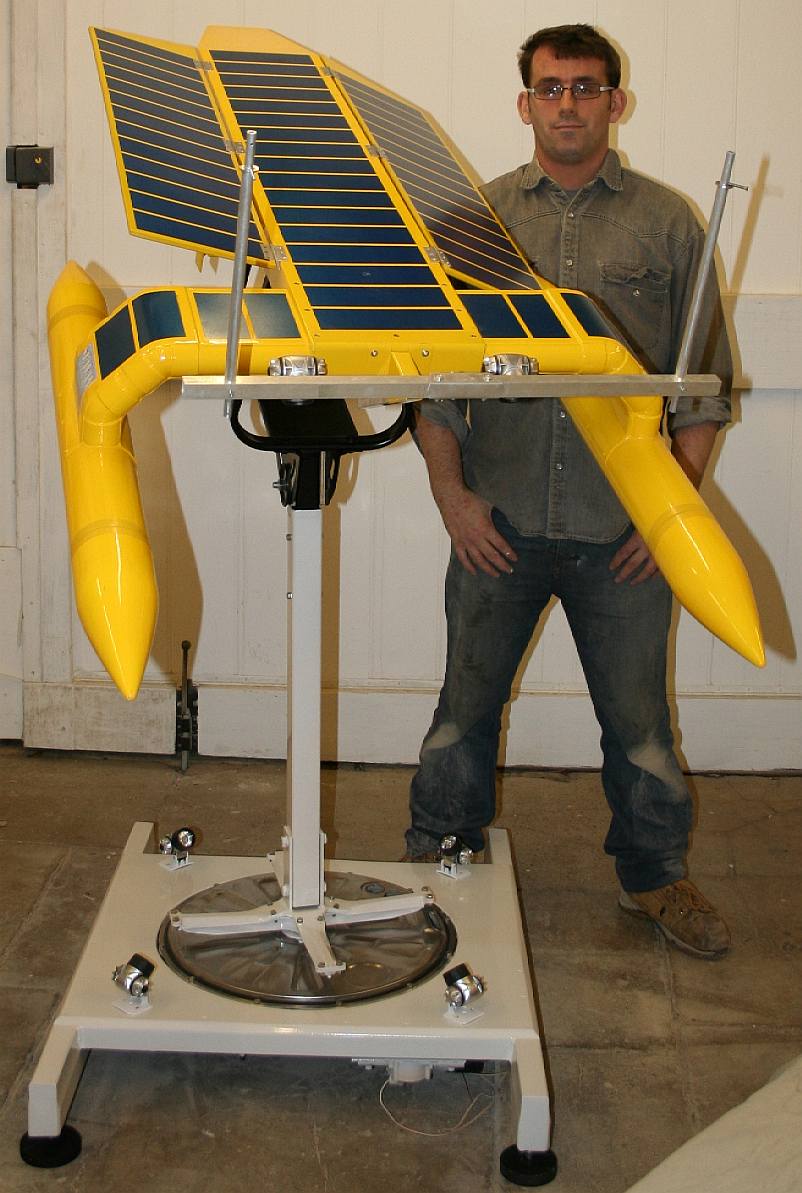 INNOVATION 2015 - The full size SeaVax will be capable of extracting plastic or oil from the ocean. Routine plastic patrols may be interrupted, where a fleet of these ships could be diverted to deal with oil spills. So far there has been only one enquiry on that score for the Gulf of Guinea. We hope to interest some of the energy giants as potential partners to the SeaVax project. The above boat will be on display in London between the 9-10th of November 2015 at the Old Billingsgate exhibition halls.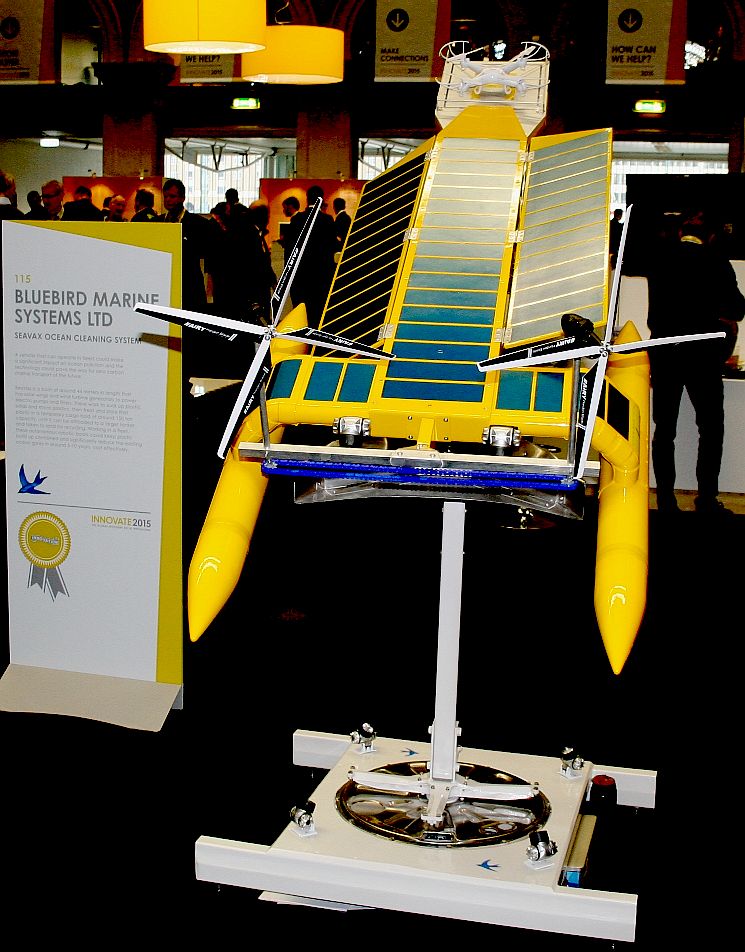 REVOLVING SHOW STAND - This is a picture of the display on November 10th 2015 at the Innovate 2015 event. You can see a video of this revolving on our Homepage. The solar wings and wind turbines are fitted and a UAV drone is seen on the helipad at the rear end of the boat.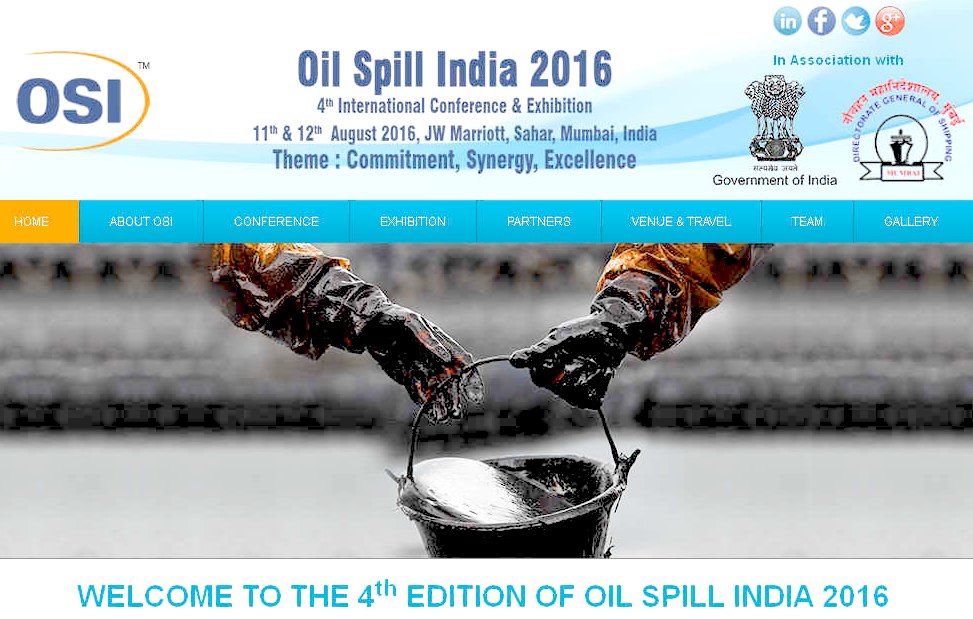 One of the central goals of the Oil Spill India (OSI) Conference is to partake at this critical juncture in bringing a promising future for the global oil spill industry & its stakeholders. Since its inception in 2011, OSI has continually evolved & OSI 2016 will be no exception in meeting the changing needs and interests of the community that it serves. Themed "Commitment, Synergy, Excellence" OSI 2016 will continue its tradition of providing a forum on stakeholders commitment for Environmental Sustainability, Oil Spill Preparedness & Prevention, the need for Synergy in Oil Spill Response & Excellence in Restoration efforts.
THE GUARDIAN 29 OCTOBER 2015
All five Gulf of Mexico states have reached a settlement with the owner of the offshore drilling rig involved in the 2010 BP oil spill.

A court filing from Transocean and attorneys for Alabama, Florida, Mississippi, Louisiana and Texas said all of the states had entered a settlement agreement. Alabama's governor announced that state's settlement with Transocean last week.

Transocean acknowledged the settlement in a brief emailed statement on Wednesday but did not provide details.

The Alabama governor, Robert Bentley, said last week that Transocean was paying the state $20m to resolve legal claims. Louisiana released documents on Wednesday indicating it would get $4m and Texas said it would receive $2m. Mississippi and Florida officials did not immediately respond to requests for details of their settlements.

The Transocean settlements amount to far less than settlements announced earlier in 2015 between oil company BP and the states. That settlement, which also involved the US Justice Department, is estimated to be worth more than $20bn. It awaits final approval from a federal judge in New Orleans who earlier had assigned most of the blame in the disaster to BP.

Eleven workers were killed when the Deepwater Horizon rig exploded in April 2010. An estimated 134m gallons of oil spewed into the Gulf from the well site until it was capped 87 days later.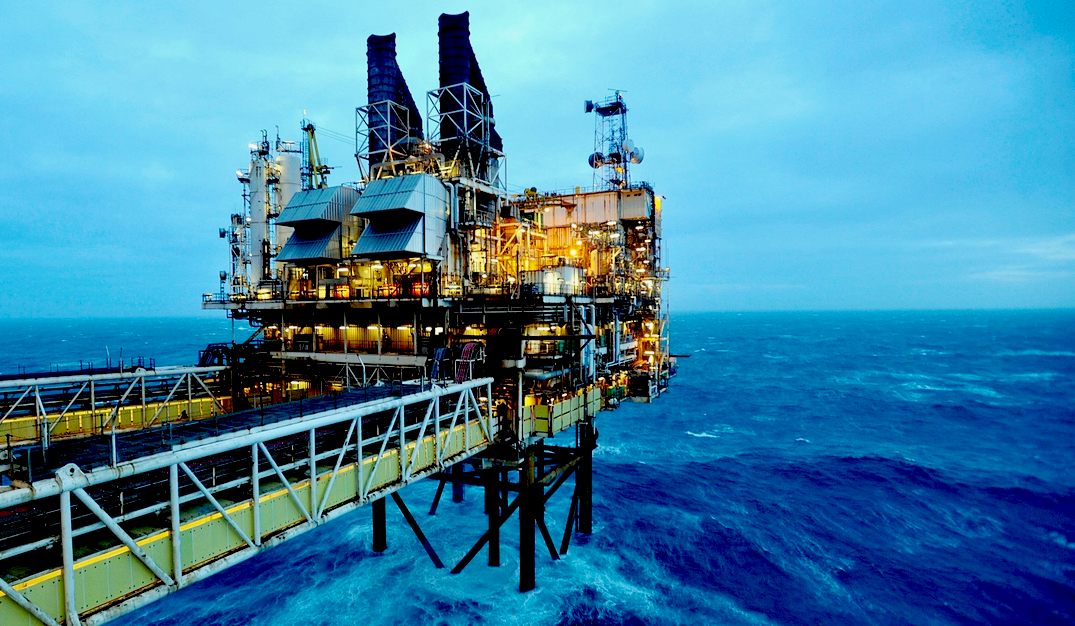 THE GUARDIAN 25 OCTOBER 2015 - OIL COMPANY PROFITS FALLING
BP and Shell are set to unveil a drop of more than half in their third-quarter profits this week, raising new questions about their ability to retain dividends and avoid further job losses.

BP will report its latest financial figures on Tuesday and the consensus from analysts is that profits will fall by more than 60% to $1.2bn (£780m). Shell will publish its results two days later, when its earnings could be halved.

The plunge in profits is a direct result of the collapse in oil prices since the same period last year, with North Sea Brent blend averaging around $50 a barrel in the last quarter, compared with $102 during the same period in 2014.

"This is going to be one of the worst quarters in years," said Fadel Gheit, an oil and gas analyst with Oppenheimer brokerage in New York.

"Oil companies are being forced into a situation where they will have to borrow to pay dividends and that cannot be sustained forever. Hard choices are going to have to be made," he said.

The reduction in oil prices, triggered by a combination of factors including increased global supplies and lower than expected economic growth and energy demand, has already hit oil company share prices hard. Some analysts believe prices could go even lower before they start to recover.

BP's stock market valuation is down by almost 6% this year, following a 22% fall over the previous 12 months. Shell shares are down by more than 17% in 2015, also hit by concern over its proposed £55bn takeover of its rival BG.

Even normally steady performers such as ExxonMobil in the US has seen their value on Wall Street slump by 11% over the last 10 months, while many of the smaller independent oil firms have moved into a financial loss.

BP and Shell will try to put a positive gloss on the latest figures, with the former reiterating that earlier moves to sell assets and focus on value over volume have left it in better shape than many rivals to survive the downturn.

Bob Dudley, BP's chief executive, will also been keen to trumpet the fact that the future looks much brighter now that the company has finally settled its long-running US court case over the Deepwater Horizon explosion and oil spill five years ago.

A record £12bn fine has settled all US federal, state and local claims over the Gulf of Mexico disaster, with payments spread over 18 years, working out at £700m a year.

Shell has recently carried out its own cost reductions by trimming jobs in Aberdeen and by mothballing its drilling operations off Alaska for the foreseeable future. Speculation continues, however, about dividend cuts.

The International Energy Agency believes that higher Opec production and a continued slowdown in world economic growth means that the price of oil will remain low throughout 2016.

INTERSPILL 2018
Interspill 2018, the European oil spill conference and exhibition, is to be held at ExCel, London alongside Oceanology International.
Following on the heels of the successful event in Amsterdam, the next Interspill will be held on 13 – 15th March, 2018 at the ExCel London Exhibition and Convention centre in the heart of London's Docklands.
In confirming the venue and date, outgoing Interspill Steering Committee Chairman Rob Cox said that: "the committee have decided to continue with a successful formula, and will again hold Interspill in London, working with our partner Reed Exhibitions. As in 2012, the 2018 event will be co-located with Oceanology International."
The continuing success of Interspill, with over 1,250 delegates, visitors and exhibitors from 75 countries attending Interspill 2015 at RAI Amsterdam in March this year made it the most successful event in the Interspill series to date: during the 3 days of the conference, over 80 technical papers covered a range of topics including Emerging Technologies, Sensing and Surveillance and Future Risks.
The Exhibition was over 20% larger than in 2012 giving over one hundred companies the opportunity to showcase the latest technologies, services and solutions in oil spill prevention and response. As in 2012 there was a full programme of Science Workshops and Spill Industry Seminars held on the Exhibition floor, which contributed significantly to the success of the event.
The scope of the event reflects the strength and breadth of the organising Committees, which included the European Spill industry trade organisations, the European Maritime Safety Agency (EMSA), IPIECA, the global oil and gas industry association for environmental and social issues and Oil Spill Response Ltd., with support from the International Maritime Organization (IMO), International Oil Pollution Convention Funds (IOPC Funds), the International Tanker Owners Federation (ITOPF) and France's Centre of Documentation, Research and Experimentation on Accidental Water Pollution (CEDRE).
Proceedings of the 2015 Conference, Workshops and Seminars have been published on the Interspill Ltd. website www.interspill.org
Interspill is controlled by the European Spill industry associations, from Norway, NOSCA, from France, SYCOPOL, and from UK, the UK Spill Association, together with EMSA, IPIECA and Oil Spill Response Ltd and is co-organised by Reed Exhibitions.
Interspill is owned and organised by a tripartite group, combining the European Oil Spill Industry, with the International Petroleum Industry Environmental Conservation Association, (IPIECA), representing the environmental and conservation interests of the international petroleum industry, and the European Maritime Safety Agency (EMSA), recognising its tasks concerning marine pollution preparedness and response in Europe.
Roger Mabbott
Director,
Interspill Ltd.
info@interspill.org
+44 (0)333 4441890
Interspill Ltd.
The Interspill Conference and Exhibition is now on its 7th edition, and is part of a Triennial series of global Oil Spill events, in conjunction with IOSC in the United States, and Spillcon in Australia.
5 Ludshott Manor,
Bramshott, Liphook,
Hampshire GU30 7RD,
United Kingdom
+44 (0)333 4441890
E: info@interspill.org
W: www.interspill.org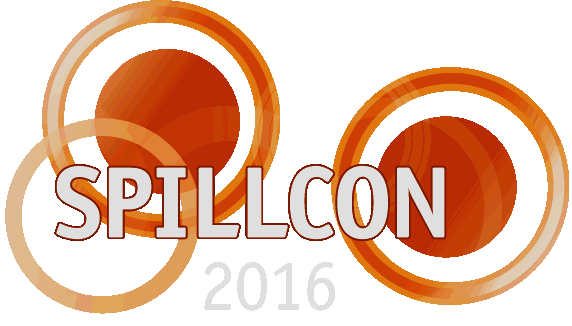 SPILLCON 2016
The Australian Maritime Safety Authority and the Australian Institute of Petroleum invite you to attend the international oil spill conference for the Asia Pacific region, Spillcon 2016.

Spillcon 2016 will be held in Perth, Western Australia 2-6 May 2016.

Keeping with its theme - Global, Regional, Local - Spillcon 2016 will bring together local, regional and global environmental and shipping representatives across industry, government and non-government organisations to provide an avenue to discuss issues including cause and prevention, preparedness, response management and environmental issues. A raft of high calibre national and international speakers will address the conference on their particular areas of expertise.

Spillcon 2016 will also profile an expansive number of exhibitors and equipment and include an impressive on-water display. A separate one-day Response Issues Seminar will be held on the fifth day of the conference, which will provide an excellent opportunity for interactive debate between presenters and delegates.
Spillcon 2016 will include an exhibition, providing organisations with an excellent opportunity to showcase equipment and services to conference attendees who:

* purchase equipment for government, industry and spill response cooperatives
* use equipment for training and spill response
* undertake risk analysis
* produce spill response plans.

The Spillcon 2016 exhibition forms part of the conference and will run from Monday 2 to Thursday 5 May 2016. The exhibition will be held in the space immediately adjacent to the conference hall providing easy access for delegates.

If you would like to register your interest in exhibiting at Spillcon 2016, see the Exhibition Prospectus here.

Spillcon Event Team
GPO Box 2181
Canberra ACT 2601
AUSTRALIA
Tel: +61 (0)2 6279 5098
Email: spillcon@amsa.gov.au

EMEX is the energy management show that connects all energy users with leading experts, policy makers, suppliers and technical solutions. This marketplace includes a free to attend conference programme that will help you control energy costs, gain industry insights, source innovations, share knowledge and stay up to date with the latest and upcoming legislative changes and how these are affecting businesses in the UK.
EMEX 2015 Highlights:

• 4,000+ attendees - the largest number of key stakeholders and energy users.

• Major energy users - meet champions and key decision makers from across a wide spectrum of industry sectors who have successfully implemented substantial energy efficiency measures.

• Over 100 first class speakers including industry CEOs, thought leaders, and key representatives from UK government departments and agencies.

• 80+ Interactive seminars, discussion panels and workshops throughout the event, allowing for in-depth learning and knowledge delivery. Many sessions are CPD accredited.

• Market place with 100+ exhibitors ranging from major utilities to brokers and consultants, equipment manufacturers to training companies.
Tel: 0208 505 7073
Email: sales@emexlondon.com
Web: http://www.emexlondon.com/

CONTACTS
International Energy Agency
9, rue de la Fédération
75739 Paris Cedex 15 France

From outside France: +33 1 40 57 65 00
Fax: +33 1 40 57 65 09
Email: info@iea.org
TRANSOCEAN SUPPORT SERVICES

Amandeep Singh
20th Floor Platinum Tower
Cluster I
Jumeirah Lake Towers
P.O. Box 123203
Dubai, U.A.E.
Phone: +971 4428 8600
NIGERIA - Olamide Abudu
Transocean Support Services (NIG) Ltd
Maersk House, 121 Louise Solomon Close
Victoria Island, Lagos
P.O. Box 5215, Nigeria
Telephone: +234 1 271 9770
MIDDLE EAST - Arnaud Bourdages
20th Floor Platinum Tower
Cluster I
Jumeirah Lake Towers
P.O. Box 123203
Dubai, U.A.E.
Phone: +971 4428 8600
GULF MEXICO - Roddie Mackenzie &
Igor Brucher
4 Greenway Plaza
Houston, TX 77046
Phone: +1 713 232 7500
NORTH SEA - Erik Sunde
P.O. Box 8200
Stavanger, Norway
N-4069
Telephone: +47 51 504 300
INDIA & MIDDLE EAST - Ranajit Chakraverti
Transocean House
Lake Boulevard Road
Hiranandani Business Park
Powai, Mumbai
400076 India
Telephone: +91 22 4000 000
AUSTRALIA - Arthur Russi
322 Jalan Ahmad Ibrahim
Singapore 629151
Telephone: +65 6512 4700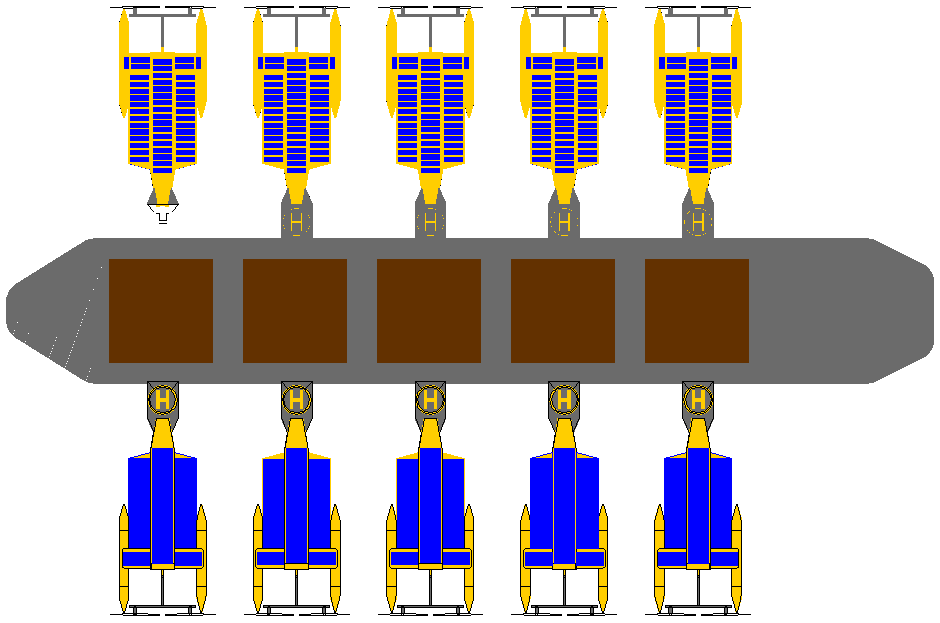 SEAVAX OIL RECOVERY DRONES - The above diagram shows you a plan view of a bulk carrier (drawn to scale) with ten x 44 meter SeaVax ships docked with the 50,000 DWT bulk carrier. In the event of an oil spill, a fleet of SeaVax could be diverted to operate with a PlastiMax to act as a small oil tanker collection vessel, while the SeaVax drones get to work collecting the hazardous waste and transferring it as quickly as possible from the sea to help local ecology to bounce back in a shorter timeframe.
LINKS
The Guardian environment bp oil spill
The Guardian 2015 October 29 Gulf oil spill transocean and states agree millions in compensation
TheGuardian 2015 September 11 Goldman Sachs says oil could fall to $20 dollars a barrel
http://www.emexlondon.com/
http://www.emexlondon.com/
https://www.spillcon.com/
http://www.interspill.org/
http://www.theguardian.com/business/2015/sep/11/goldman-sachs-says-oil-could-fall-to-20-dollars-a-barrel
http://www.iea.org/
http://www.deepwater.com/
http://www.theguardian.com/environment/bp-oil-spill
http://www.theguardian.com/environment/2015/oct/29/gulf-oil-spill-transocean-and-states-agree-millions-in-compensation
ACIDIFICATION - ADRIATIC - ARCTIC - ATLANTIC - BALTIC - BAY BENGAL - BERING - CARIBBEAN - CORAL - EAST CHINA
ENGLISH CH - GOC - GUANABARA - GULF GUINEA - GULF MEXICO - INDIAN - IRC - MEDITERRANEAN - NORTH SEA - PACIFIC - PERSIAN GULF - SEA JAPAN
STH CHINA - PLASTIC - PLANKTON - PLASTIC OCEANS - SEA LEVEL RISE - UNCLOS - UNEP WOC - WWF

AMAZON - BURIGANGA - CITARUM - CONGO - CUYAHOGA - GANGES - IRTYSH - JORDAN - LENA - MANTANZA-RIACHUELO
MARILAO - MEKONG - MISSISSIPPI - NIGER - NILE - PARANA - PASIG - SARNO - THAMES - YANGTZE - YAMUNA - YELLOW

Youtube Deepwater Horizon