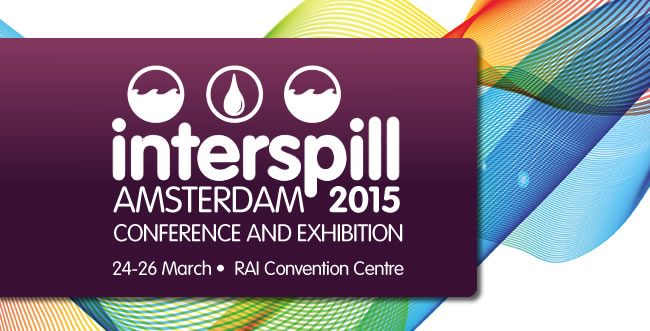 Interspill 2015 is organised by a Steering Committee, via Interspill Ltd., comprising hosts, UKSPILL, with SYCOPOL, NOSCA and EuroSpill from the European spill industry, together with IPIECA representing the global oil industry, and EMSA representing the European Community.

Interspill is also supported by IMO, IOPC, CEDRE and ITOPF as in 2009, and in 2012 we also had support from the UK Maritime & Coastguard Agency, with Oil Spill Response Ltd who have committed to long term sponsorship of the event.

The scope of this group illustrates the support Interspill has gained from industry and governmental and inter governmental sources, and its ambition to become a key leading international event for those concerned with oil and HNS spills.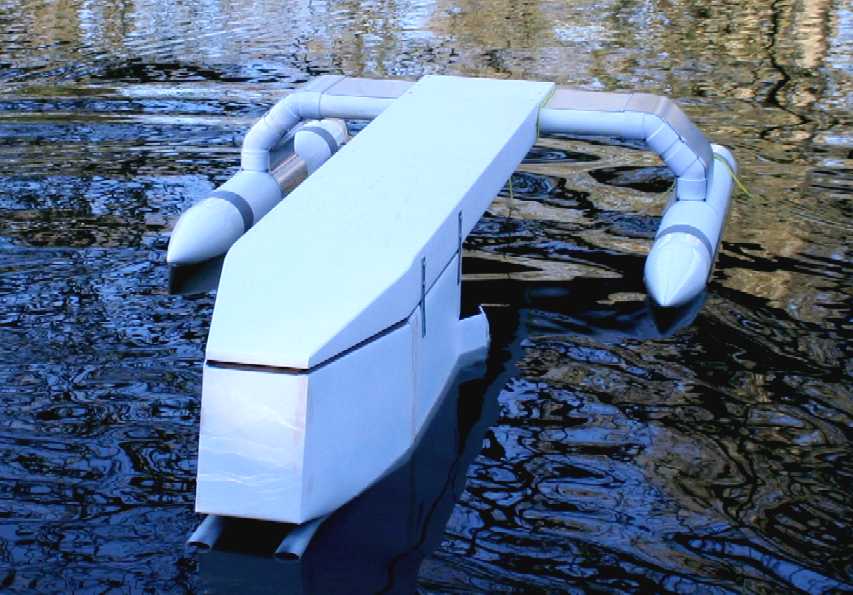 SEAVAX - This feasibility study could pave the way to zero carbon ocean patrols to clean up plastic waste and convert around 8 million tons of it into clean (MARPOL compliant) bunker fuel. The same vessel as a full size ship could incorporate an oil spill recovery module. If that was of interest to any organization. MBS are looking to apply for Horizon 2020 funding before June of 2015. If you would like to learn more about this important concept, please contact anyone of us as soon as you can.
CALL FOR PAPERS - 27th February 2014

The Interspill Organising Committee announces the Preliminary Programme together with the Call for Papers, for Interspill 2015 and invites Authors to submit Abstracts.

PRELIMINARY PROGRAMME - Topics & Themes

Interspill 2015 is focussed on the changing landscape of Spill Preparedness and Response as E&P, and shipping activities continue to move into more challenging environments, and public sensitivities to perceived spill risks has increased. These challenges have generate a range of Conference streams, on which Authors are requested to submit related papers.

The Organising Committee for Interspill 2015 announces the Call for Papers for the Conference, Poster exhibition, Scientific Workshops, and Spill Industry Seminars.

Authors are requested to submit a short Abstract, up to 250 words, to the Committee by email, addressed to info@interspill.org. Authors are requested to confirm whether their Paper is for the Conference, for the Poster exhibition, for the Science Workshops or the Spill Industry Seminars and to indicate which stream(s) they wish their paper to be considered under.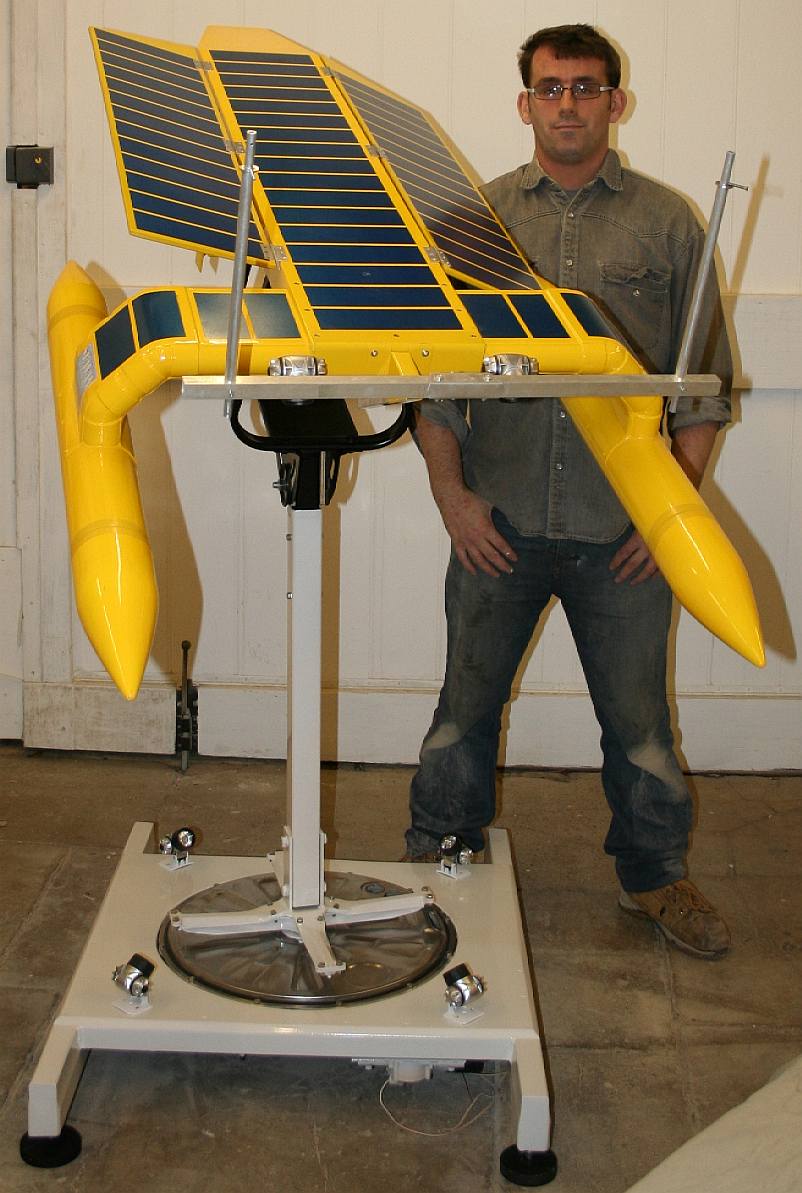 INNOVATION 2015 - The full size SeaVax will be capable of extracting plastic or oil from the ocean. Routine plastic patrols may be interrupted, where a fleet of these ships could be diverted to deal with oil spills. So far there has been only one enquiry on that score for the Gulf of Guinea. We hope to interest some of the energy giants as potential partners to the SeaVax project. The above boat will be on display in London between the 9-10th of November 2015 at the Old Billingsgate exhibition halls.
NEW CHAIRMAN FOR 2015 EXHIBITION & CONFERENCE - 27th October 2014

The Interspill Steering Committee is pleased to announce that Rob Cox, Technical Director of IPIECA has been appointed as the new Chairman to succeed Chris Morris (former General Secretary of IPIECA).

Rob Cox paid tribute to the progress made by Interspill under the stewardship of Chris Morris, and confirmed that with his appointment, and the support of IPIECA, the future for Interspill was assured. In addition, following a role since 2007 as permanent sponsor and active supporter of Interspill, Oil Spill Response Ltd has now joined the founding members, NOSCA, Sycopol, UKSpill, and IPIECA and EMSA as a member of the Steering Committee.

The closing date for submission of Abstracts WAS 30 July 2014.

Authors were to be notified of acceptance by 30 September 2014, and Full Papers were to be received by 31 December 2014.

BACKGROUND INFORMATION

Interspill 2015 will be held at Amsterdam RAI Convention Centre, The Netherlands, over 24-26 March 2015. Interspill is controlled by the European spill industry associations, NOSCA, SYCOPOL, Eurospill and UKSpill, together with EMSA and IPIECA. Oil Spill Response Ltd. is the permanent sponsor of the event. Interspill 2015 is being managed by Reed Exhibitions on behalf of Interspill Ltd.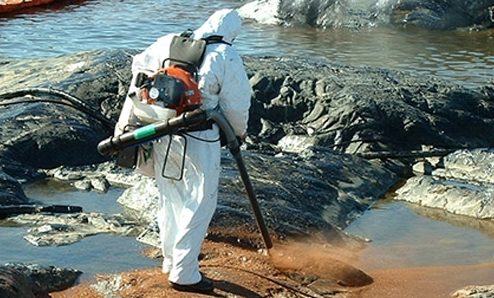 CONTACTS
Roger Mabbott, Director,
Interspill Ltd
78 Moriconium Quay
Lake Avenue, Poole
Dorset, BH15 4QP
Company No. 06309660

Tel: +448456259890
Email: info@interspill.org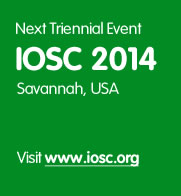 LINKS
http://www.posterpresentations.com/
http://www.call4posters.com/
http://writing.colostate.edu/guides/speaking/poster/index.cfm
http://www.swarthmore.edu/NatSci/cpurrin1/posteradvice.htm
http://www.iosc.org/
http://www.interspill.org/
http://www.oceanologyinternational.com
http://www.maritimeindustries.org/Events/Indonesia-Maritime-Expo-2013/11190
http://www.maritimeindustries.org/Events/Oceanology-International-China-2013/9255
http://www.maritimexpo.co.id/supporting-partners
http://www.inamarine-exhibition.net/