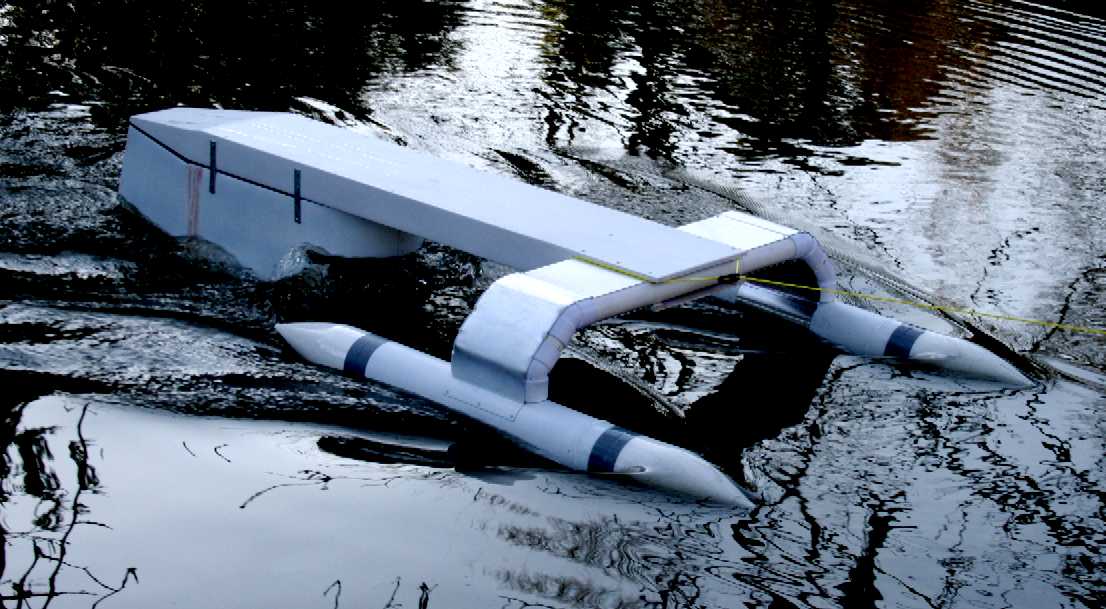 MARCH 2015 - The SeaVax feasibility study hits the water running. It has changed quite a bit since the initial AutoCad draft drawings. The vessel proved itself to be very stable - and of course floated as predicted by our displacement calculations. This was a most satisfactory conclusion to a week that included a visit to London's ExCel and the Resource event where we were booked to broker collaborative partners - and indeed made a number of useful contacts.
OCEAN ENTERPRISE 1
The Ocean Enterprise MK1, is a 1:20 scale model of a proposed autonomous robot ship designed to be able to clean up plastic from the increasing number of garbage ocean gyres.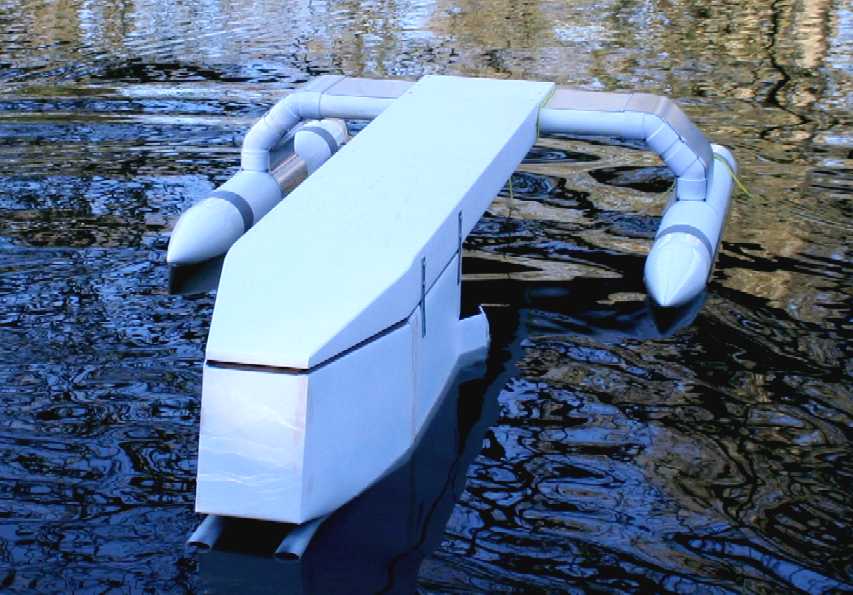 The configuration is almost exactly the reverse of the Bluefish ZCC from which it is derived. The SeaVax has it's sponsons at the front of the boat. You can see the bare water-jet exhausts in this picture. There are no solar panels or wind turbines fitted yet. From this point it gets more interesting. Imagine this boat 20 times bigger, then you will be looking at the full size ocean cleaning robot. We'd build that right now, except that we need to raise the funding for the project. Meantime, we can learn from this vessel. She needs a hood to control the direction of the filtered water and other directional controls - the aim being to keep efficiency high while maintaining proper control - without going to conventional water-jets, though that may be a cost effective solution full size, that needs to be explored.
TRIALS
The hull will now be fitted out and painted in yellow, ready for some serious trials. We need to know that this concept will be able to deal with solid plastic waste and micro particles. We'd also like the full size ship to be able to deal with oil spills, should such emergencies arise. We'll not include oil recovery on this model, simply bear in mind the option and allow space for a module to deal with that - should any oil companies express an interest.

She is a trimaran with a difference, where the centre (rear) hull is like a huge processing plant and storage tank. The vacuum and shredding head is not fitted at this stage. We are simply conducting hull integrity tests. Without all the workings fitted, SeaVax is riding higher at the back than normal.
TANK TESTING 2016
We plan to build our own facilities to be able to quantify certain aspects of the hull design and dynamics in 2016. This is largely dependent on funding, so please support us if you can.
DOING THE ROUNDS
Once the vessel has performed to our satisfaction, we will be giving demonstrations to potential risk sharing investors. This is totally new technology that has the potential to improve the state of our oceans - as part of the Horizon 2020 blue growth initiative currently on the agenda with the European Commission.
Blue Growth is the long term strategy to support sustainable growth in the marine and maritime sectors as a whole. Seas and oceans are drivers for the European economy and have great potential for innovation and growth. It is the maritime contribution to achieving the goals of the Europe 2020 strategy for smart, sustainable and inclusive growth.
The 'blue' economy represents roughly 5.4 million jobs and generates a gross added value of almost €500 billion a year. However, further growth is possible in a number of areas which are highlighted within the strategy.
The strategy consists of three components:
1. Develop sectors that have a high potential for sustainable jobs and growth, such as:
a. aquaculture (Fisheries website)
d. ocean energy
2. Essential components to provide knowledge, legal certainty and security in the blue economy
a. marine knowledge to improve access to information about the sea;
b. maritime spatial planning to ensure an efficient and sustainable management of activities at sea;
c. integrated maritime surveillance to give authorities a better picture of what is happening at sea.
2. Sea basin strategies to ensure tailor-made measures and to foster cooperation between countries
b. Arctic Ocean
d. Baltic Sea
e. Black Sea
g. North Sea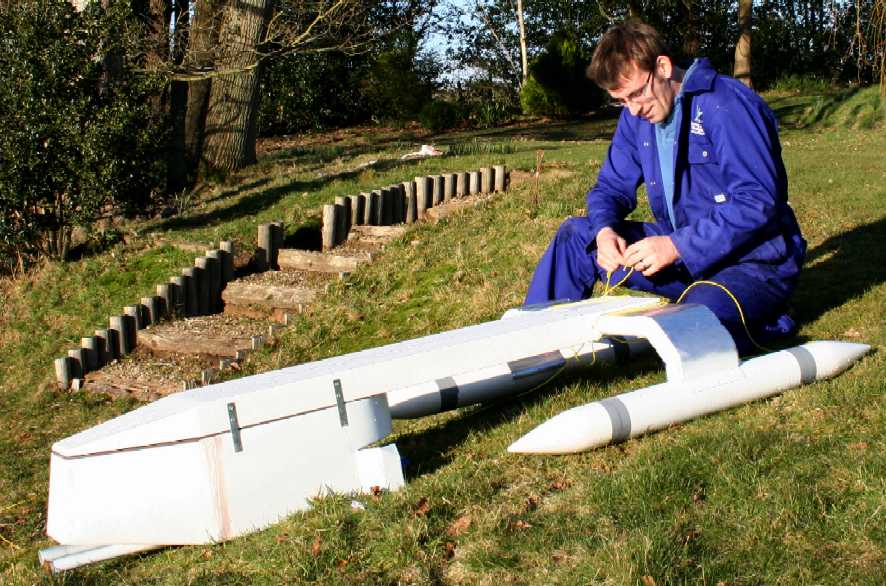 RETRIEVAL - Is just as important as launch. Chris plucks the SeaVax feasibility model from the water. Steep banks make this an amusing maneuver at times. Weighing in at roughly 11.3 kilograms, this craft is nowhere near as heavy as the SWATH model that we have as a development benchmark, that is a hefty 25 kilograms, for the same OAL. Mind you, the weight will increase with solar panels and wind turbines to be added. Weight analysis is one of the most important stages in the design process.
DESIGN - Our designer likes to have plenty of buoyancy in reserve. That way features may be added and the working life of a vessel extended. It does not work the other way round. Fresh water weighs 62.4 lbs per cubic foot, or 1 kilogram per liter. Seawater is around 64 lbs per cubic foot - so offers greater buoyancy. This is the starting point for all boat designs, thanks to Archimedes who is credited with the discovery. You need to know the payload, or mass of a vessel, in order to work out the physical hull displacement. It can be a bit of a chicken and egg situation at the start. Don't forget that when navigating rivers, you are back to 62.4 lbs of lift, so bear this in mind in working out loading and unloading heights in port.
SMALL SCALE DEVELOPMENT TESTBED
Click on the pictures above to find out more about wind turbines and solar panels. These are to be fitted to the bare hull above shortly - along with pumps, shredders and control equipment.

PRIVATE TRIALS - We use two secure (controlled) locations to test our vessels in Sussex, in private. The picture directly above looks for all the world like Lake Dumbleyung in Australia in this light. Lake Dumbleyung is where Donald Campbell set the first of his unbeatable double achievement (land and water world speed records in the same year). The SeaVax test model will carry the blue bird legend as seen on our official merchandise.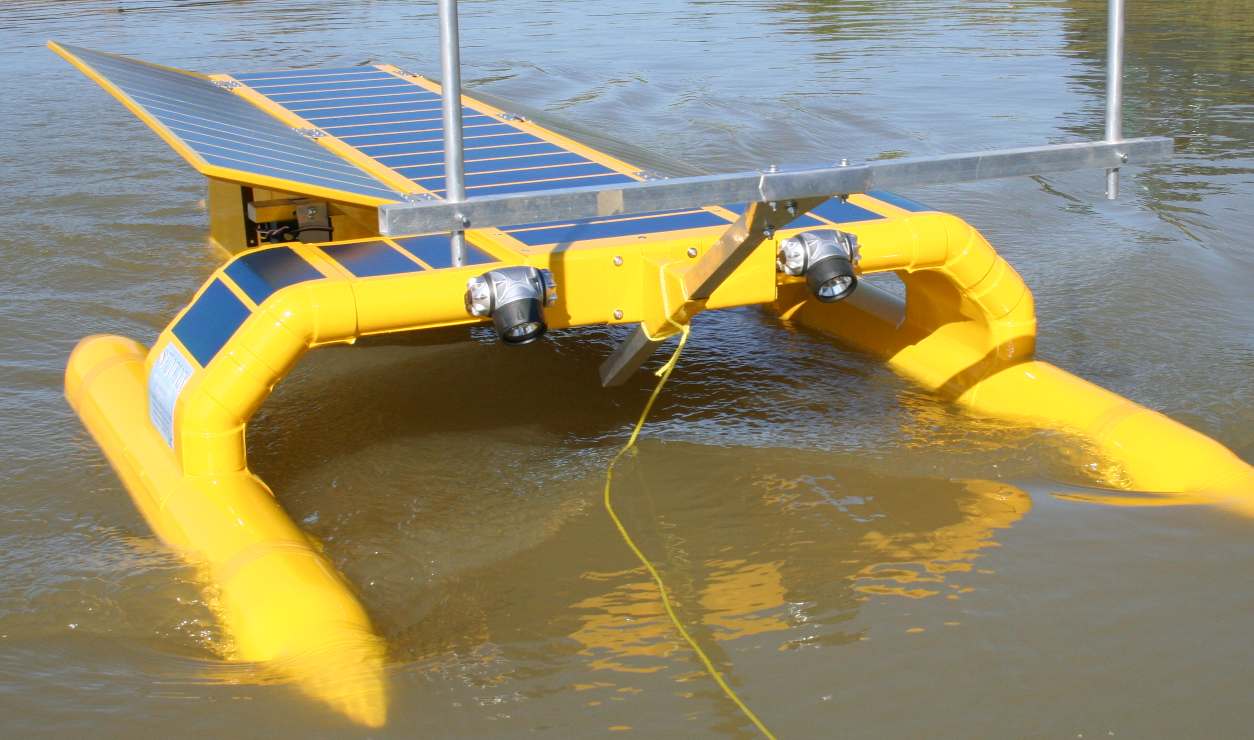 PRIVATE TRIALS - More water trials - August 2015. With her wings working, she (SeaVax) reminds us of Johnny Number 5. We're hoping to avoid the short-circuit bit.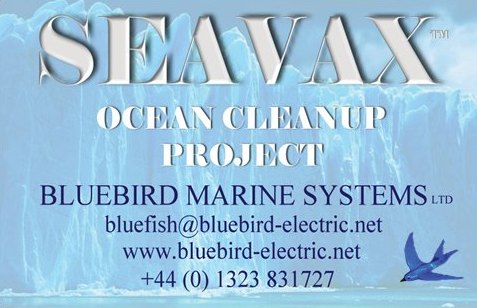 LINKS
vafusa hydrocyclone separators
Vortex depollution products shredders pet bottle perforator
http://www.forbes.com/
http://en.nioc.ir/
http://www.saudiaramco.com/
http://www.shell.com/
http://www.rosneft.com/
http://www.exxonmobil.com/
http://www.gazprom.com/
http://www.petrochina.com.cn/
http://www.pemex.com/
http://www.chevron.com/
https://www.kpc.com.kw/
http://www.petrobras.com.br/
http://www.total.com/
https://www.qp.com.qa/
http://www.adnoc.ae/
http://www.bp.com/
http://www.lukoil.com/
http://www.statoil.com/
http://www.pdvsa.com/
http://www.nrc.oil.gov.iq/
http://www.sonatrach.com/
http://www.vortexdepollution.com/products/shredders/shredders/pet32-perforator
http://www.forrec.eu/dual-shaft-shredders
http://www.machinerydata.com/PlasticLumber.htm
http://www.ksb.com/giw-en/
http://www.hydrocyclone.com/
http://en.wikipedia.org/wiki/Hydrocyclone
https://www.vafusa.com/hydrocyclone-separators.htm
Youtube
ARCTIC - ATLANTIC - BALTIC - BERING - CARIBBEAN - CORAL - EAST CHINA - ENGLISH CH - GULF MEXICO
INDIAN - MEDITERRANEAN - NORTH SEA - PACIFIC - PERSIAN GULF - SEA JAPAN - STH CHINA
PLASTIC OCEANS - RISING SEA LEVELS

Our love affair with plastic is choking the oceans. Once people know about it, they want to stop it. But how? The next question is who? Obviously, if any of the researchers involved so far had come up with a solution, they would have sorted it years ago. We are a practical think-tank fresh to the issue and without a budget. We hope to be able to collaborate with other marine organisations that are funded for this work, or who have funds to investigate viable projects. You cannot donate to us directly on this site, but we hope to identify partner sites shortly where you can support a project much like that proposed herein, or better still, our own practical experiments. Volunteer careers.