Asia Pacific Maritime (APM) is the premier marine trade exhibition in the Far East during 2014. APM will be featuring shipbuilding & marine, workboat and offshore segments.

It is particularly strong in showcasing the latest marine equipment, products and services as well as port technology incorporating workboat and offshore technology and services. APM is in its thirteenth year and is a truly maritime business experience embracing not only the exhibition, but conferences and seminars as well as a host of networking sessions that are tailor made to focus quality Asia Pacific buyers with international marine suppliers on a one to one basis.

Leading shipbuilders, ship-repairers and converters from all over Asia will be at the show as well as from other parts of the world. A number of Ship owners, Operators and Ship managers will also be visiting the show with their procurement teams. The organisers (Reed International) spend a lot of time and effort making sure these "buyers" are focused and match the British firms who offer innovative and high-tech equipment and services.

APM combines a comprehensive exhibition, high-powered conferences and seminars, and a host of networking sessions that connect quality Asia Pacific buyers to international maritime suppliers.

UK EXHIBITORS TRAVEL GRANTS
TAP grants of £3,000 are available to each eligible company joining the UK Group, who are "New to the Event" or £2,500 if not "New to Event".
As per previous exhibitions, the Society of Maritime Industries is working with Reed International on the conference programme whereby the British firms can also increase their exposure by presenting their high-tech and innovative products and services to a seminar audience at the show.

We are likely to secure funding for a large networking reception to take place at APM one evening (date to be confirmed), hosted by the British High Commissioner (Ambassador) which will be attended by Shipyard personnel, Shipowners and operators. The UK exhibitors will have the opportunity to invite customers or potential customers and their agents to this important networking event.

Following discussions with the exhibition organisers, the following Pavilion entitlements will apply for companies participating under the SMI Pavilion:

* Free buyers/ visitor invitation flyers
* Complimentary invitation to "APM 2014 Exhibitors Reception Night"
* Complimentary company listing and write-up in Show Preview
* Company listing 100 words write-up in Show Directory
* Nomination of up to 20 Event Hosted Buyers (EHB) (subject to selection by Committee)
The organisers will be able to include your product launch information in press releases helping to publicise your product(s). These press releases will be placed in a media centre for the press and publications to pick up. However, the organisers cannot guarantee if the media will publish it.

A one hour complimentary speaking spot for UK innovative and high-tech companies in the APM technical forum lounge. Companies who have booked with SMI will be able to utilise this technical forum time slot to carry out product demo/workshop events inviting clients and potential clients to attend.

Following the success of APM's Hosted Buyers Programme, the organiser will once again be bringing companies with quality buyers within Asia to meet you at the exhibition. Hosted Buyers are being hosted in several tiers such as 2 nights' accommodation, or return economy air tickets or hosted with both. Such hosting privileges shall be determined by a panel consisting of industry professionals.

THE UK GROUP AT APM 2014

The Society of Maritime Industries (SMI) is the organiser for the UK Group. The advantages of joining the UK Group are:

SMI as the group organiser, deals direct with the APM 2014 exhibition organisers, co-ordinates payments, appoints agents and stand contractors, produces the UK Group catalogue, briefs the exhibitors, etc

Participants exhibit as a co-located Group in the UK pavilion with strong visual UK branding which attracts visitors and international delegations.

A business lounge exclusive to the UK Group will be provided and a prime location within the exhibition hall for the UK Group has already been reserved.

SMI facilitates exhibitors, where eligible, in obtaining UKTI grants for offsetting the costs of their participation in the exhibition.
Contact: John Southerden, Director BMEA - Society of Maritime Industries
e: bmea@maritimeindustries.org
t: 0207 448 7020
CONFERENCE PROGRAM 2014 - 20th MARCH
10:35 - 11:00am - GREEN SHIPPING

11:00 - 11:30am

11:30 - 1:00pm

3:30 - 4:00pm - Maritime Security

4:00 - 5:30pm - Propulsion


VENUE
Marina Bay Sands
10 Bayfront Ave
Singapore 018970

Changi International Airport = 30 minutes.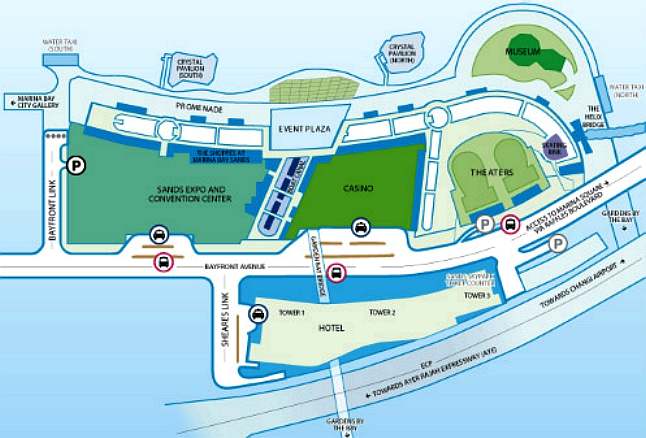 CONTACTS
ASSOCIATES & EVENT ORGANIZERS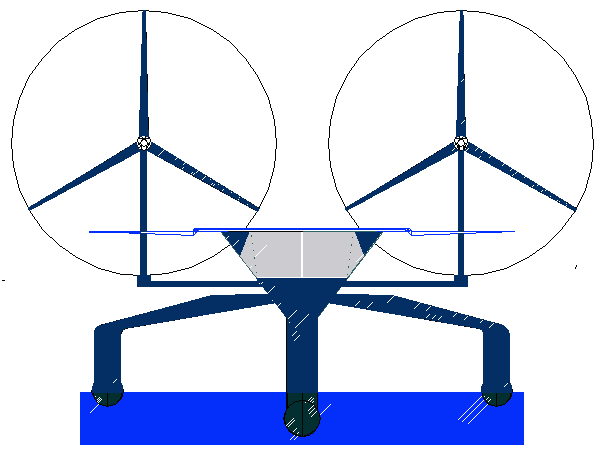 Innovation way ahead of its time. The Bluefish ZZC+ platform has a total energy harvesting capacity around 176kW (235hp), giving an Energy Harvested to Displacement ratio (EH/D) of 3.52kW/ton (4.72hp/ton). Larger versions of this format could be the emission free cargo ships of the future. The sprint speed of this craft on battery reserves will be in the 20+ knot region. Faster speeds of up to 35 knots may be achieved using ancillary fuel cell generation. The cost of diesel fuel to cruise this ship continuously for a year would be approximately: .29gals/hp x 117 x 24 x 365 = $297,226.80 (£183,393.99) In ten years that would be $2.97M (£1.83M). There is though no fuel cost during normal operations. Fuel for thought!
OTHER TOPICS OF INTEREST
Product Category

Batteries
Compasses
Composite Materials
Electric Motors
Life Rafts
Offshore
Robotics
ROVs
Submarines & Submersibles

Service Category

Bathymetric
Diving
Hydrographic Services


End User Sector
LINKS
http://www.apmaritime.com/
http://www.usni.org/events/2014-west-conference
http://www.economist.com/events-conferences/americas/world-ocean-summit-2014
http://www.oceanologyinternational.com
http://www.telegraph.co.uk/Overcoming-challenges-of-Arctic-oil-drilling
http://www.maritimeindustries.org/Events/Oceanology-International-China-2013/9255