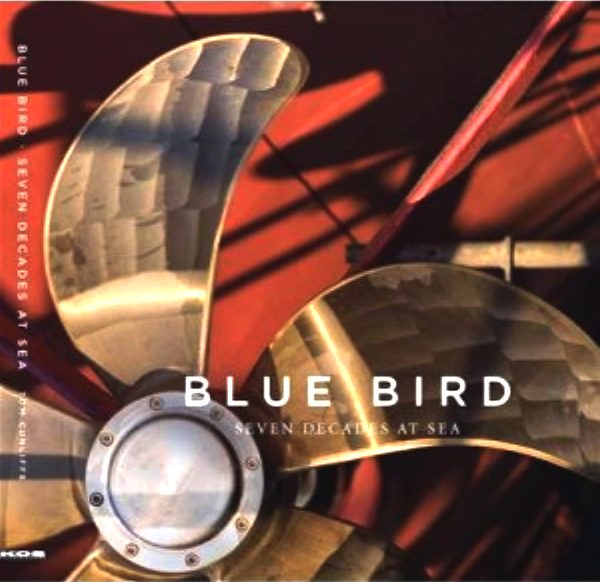 "Blue Bird Seven Decades at Sea" is a book written by Tom Culiffe the award-winning maritime author, and illustrated by by the acclaimed marine photographer Kos Evans.

The book was promoted at the Southampton Boat Show in 2011 for launch on World Book Day.
This special book includes historic pictures from private collections, , this is a book for all who love ships, the sea and photography.

In 1938, Sir Malcolm Campbell one of the greatest speed aces of the 1930s and one of the outstanding characters of the period, commissioned the 100-ft ocean-going motor yacht Blue Bird to go digging for buried treasure in the Pacific. War scuppered the hero's plans and his yacht ended up ferrying troops off the Dunkirk beaches in the fire-storm of 1940. The story of her next seven decades reflects the changing of the eras: periods of calm with the Renault family are followed by hard times and transatlantic adventures. Finally, the little ship has one of those strokes of luck the sea is always ready to serve up to those prepared to grab them.

She was acquired by Tara Getty, whose vision saw through the shabbiness to the classic she could once again become. Blue Bird's 3-year restoration earned her top honours at the super yacht awards and Kos' images of the supremely challenging process of converting the tight confines of a 1930s vessel into a pocket super yacht are remarkable. Cunliffe rattles the tale along with characteristic pace and salty humour, lifting this lovely book far beyond the run of 'coffee-table' works about beautiful yachts.
YACHT SPECIFICATIONS
Name: Blue Bird Of 1938
IMO: 8993320
MMSI: 235054628
Callsign: MENX6
Vessel type: Yacht
Gross tonnage: 137 tons
Former names : Janick, Sterope, Blue Bird IV
Call Sign : MENX6
Year of build : 1938
Flag : United Kingdom
Registered port: London
Length : 103.70 ft / 31.60 m
Beam : 20.10 ft / 6.15 m
Draught : 9.80 ft / 3.00 m
Shipyard : Goole, GBR
Refit : 1968 / 1988 / 2007
Naval Architect : G.L. Watson
Engine : 2x 298kW Baudoin DP12 diesels
Speed (max.) : 12,50 kn
RECENT PORT HISTORY
2013 July 17th, 19:00:05 UTC St Tropez
2011 October 22nd, 11:00:31 UTC Cannes
2011 May 20th, 12:00:03 UTC Athens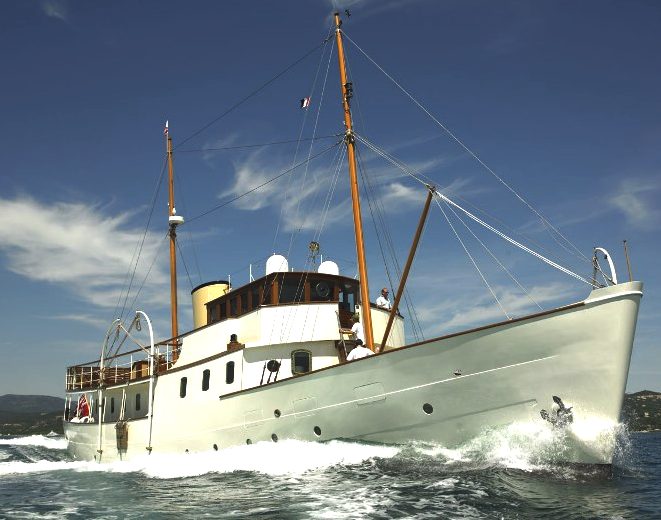 HISTORY 1938 BLUE BIRD MOTOR YACHT

In 1938 the yacht was launched from the Goole Shipyard as Blue Bird IV for Sir Malcolm Campbell. Designed by Scottish naval architects G.L. Watson she was to be an ocean going yacht as Sir Malcolm was planning to go treasure hunting in the Cocos Islands in the Pacific.
She never made it to the Pacific as she was requisitioned in 1940 and went to Dunkirk to assist in the evacuation of the British Expeditionary Force. In 1941 she patrolled off Liverpool, where she was almost blown up by a bomb, and later that same year she left for Northern Ireland, where she was to patrol the coast off Ulster and Eire.

After the war she was decommissioned, but by then Sir Malcolm Campbell was too old to undertake long voyages. He died in 1948 and five years later the yacht was sold. When Jean-Louis Renault, of the famous France car manufacturer, bought her in 1958 she was named Sterope. Over the next 25 years she was named Janick and cruised extensively through the Mediterranean, where she could be chartered for $600 a day.

In 1973 she was sold to Mr Colberg who based her in Long Beach, California and she was painted green. When Bob Harvey-George bought her in 1986, he sailed her back to the United Kingdom. Major modifications were made that returned the yacht close to her original profile. After nine years of charters in British waters she was sold to a Dutch former deep-sea captain in 1995. She was based in Rotterdam from where she undertook daytrips, as well as cruises to the Baltic and the South Coast of England during the summer.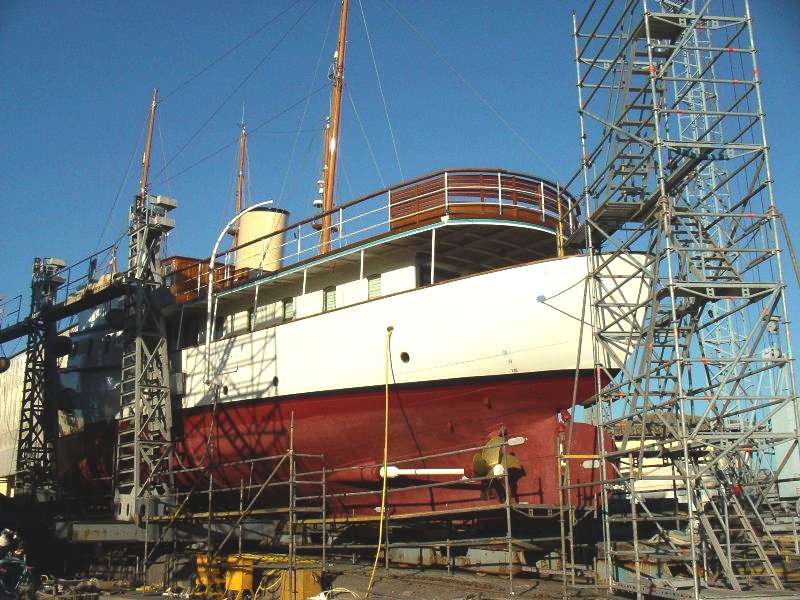 RESTORATION 2006

A British gentleman had been looking at numerous classic yachts together with his broker, Nick Edmiston, but none of these yachts matched what he was looking for. It was William Collier, who had just taken over the legendary G.L. Watson design studio, who told them about M/Y Blue Bird.

Blue Bird was lying in Elburg at Scheepswerf Balk, and soon as they had found out about the yacht the owner, Edmiston and Collier went to Elburg. The yacht was owned by a former Dutch deep-sea captain, who had used the yacht for daytrips around Rotterdam for almost a decade. The Dutch owner was represented by Daan Balk, and by the end of the day both parties shook hands and Blue Bird was sold!
G.L. Watson, her original designers, was appointed to oversee the restoration and Bannenberg Designs would be the interior designers. The late Jon Bannenberg was responsible for the restyling of the family yacht, the 82m Talitha G.
The refit contract was awarded to specialists, Astilleros de Mallorca. Much of Blue Bird's steel hull was still intact, but due to stability problems caused by her heavy superstructure, it was decided to rebuild the entire superstructure.

In May 2007 Blue Bird was completed and left Palma. The summer of 2007 she spend cruising the Eastern and Western Mediterranean, while this winter she cruised the Caribbean.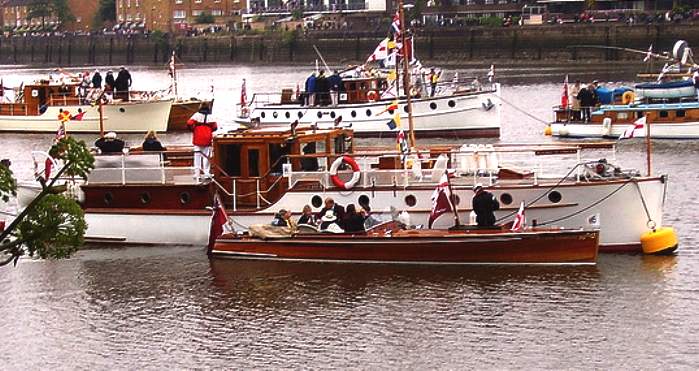 1931 'BLUEBIRD OF CHELSEA' MOTOR YACHT

Bluebird of Chelsea, formerly Bluebird, is a motor yacht originally built for Sir Malcolm Campbell.

She was built in 1931 by Thornycrofts of Southampton, as a twin petrol-engined wooden carvel-built motor yacht.

Campbell sold her after three years, as his motor-racing experience made him wary of the fire risks of petrol engines aboard. He was also highly superstitious and believed a gypsy warning that, "his death would come from the water". In hindsight, this may have applied more to his son Donald.

DUNKIRK & WW2

She had three further owners before being requisitioned by the Admiralty at the outbreak of World War II. Soon she was on her way with the flotilla of "little ships" to Dunkirk. Not without two false starts though, first due to engine trouble and then over-crowding. Her return from Dunkirk was even more fraught: after first refilling the fuel tanks with water, then fouling her screws on debris, she returned under tow.

Her later wartime service was spent in Scotland performing transport work for the RASC, then later on the South coast around Weymouth and Gosport.

Her history after this is sketchy, although she was renamed Blue Finch and found herself on the Atlantic coast of the South of France.

In 1984 the Chelsea art dealer Martin Summers discovered her in France and decided to restore her. Some initial work in France made her apparently fit for a single-engined Channel crossing, but once again another engine failure meant that she returned from France under tow.

H & T Marine (Hiscock and Titterington) of Poole performed an extensive restoration, to the very highest quality. After re-launch in 1986 she now lies alongside Cadogan Pier in Chelsea. Her condition today continues in this fine tradition.
SPECIFICATIONS
Name: MY Bluebird
Builder: Thornycroft, Southampton
Launched: 1931
Status: in service
General characteristics
Class & type: motor yacht
Displacement: 23 tons
Length: 52 ft (16 m)
Beam: 11 ft (3.4 m)
Draught: 4 ft 3 in (1.30 m)
Propulsion: twin screws & petrol engines, later Perkins diesels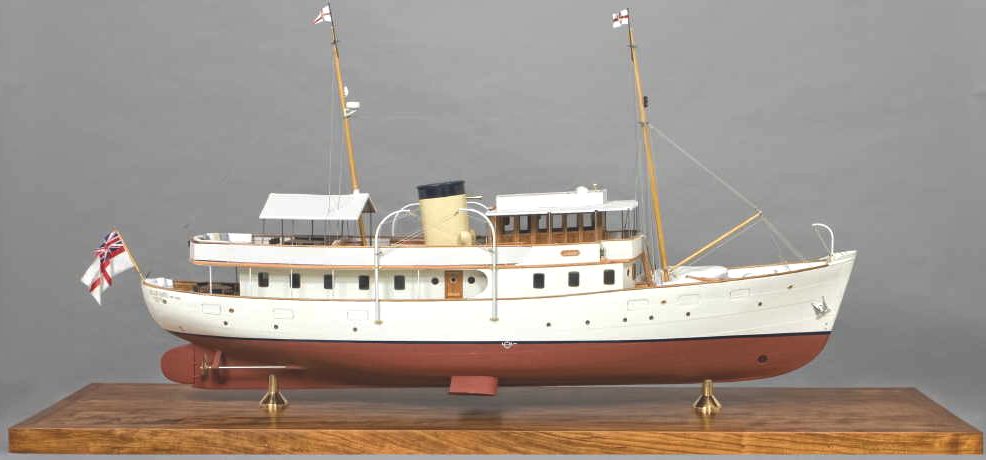 DAVID SPY - MODEL MAKER
David Spy spent most of his life living and working in Helensburgh, on the north bank of the Clyde. He recently moved further west to Tayinloan, on the Kintyre peninsula.

His work involves the building of half-models and full model yachts, ships and boats for a wide range of clients, from yacht owners to yacht builders.

Models are commissioned as gifts for friends or family, as prizes given by yachting organisations and as design and marketing tools used by some of the major yacht builders at international boatshows. As a result his work has now become internationally recognised.

The most popular size of half model of a modern cruiser is a hull length of around 24ins ( 60cm ). This costs approximately £450. Other styles of craft are priced individually with a metre boat style costing around £15 per inch (£6 cm). The cost of a full model is determined on an individual basis, dependant on the type of boat and degree of detail. A fully detailed full model will cost several thousand pounds based on a cost of £150-£200 per inch (£60 - £80 per cm).

Achanadriane Farm,
Tayinloan,
By Tarbert,
Argyll, PA29 6XG.

Tel 01583 441 340
ABOUT SIR MALCOLM
Malcolm Campbell was born in Chislehurst, Kent, England in 1885, the son of a diamond merchant. After an early interest in bicycling and motorcycles, in 1910 he purchased his first car, a "Darracq" which he christened "Bluebird," a name that he used for all is subsequent record cars and boats. The Bluebird K3, although unstable at speed, netted Sir Malcolm a water speed record of 130.91 mph on 17 August 1938 at Lake Hallwyl in Switzerland. On September 3, 1935 Malcolm Campbell reached 304.331 miles per hour on the Bonneville Salt Flats in Utah, becoming the first person to drive an automobile over 300 MPH.
Sir Malcolm died on December 31, 1948 having suffered a long illness. His son, Donald Campbell, was killed, attempting to repeat his achievements thirty years later.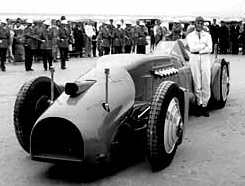 Railton Bluebird 1931 - 1933 Daytona Beach

Inspired by Reid Railton and his designs for the Napier Lion and Rolls Royce engined Blue Bird LSR cars in the 1930s, the Blueplanet BE3 features instant battery recharging using the patent Bluebird™ cartridge exchange system under license from BMS. This LSR is also solar assisted. She is designed for speeds in excess of 350mph using clean electricity.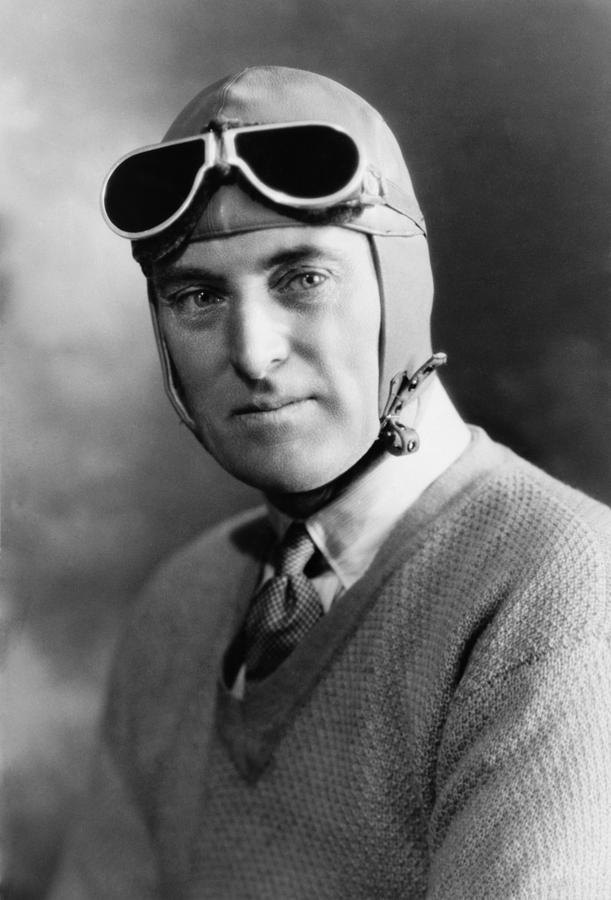 LINKS:
http://www.anodeoutlet.co.uk/book competition blue bird seven decades at sea to be won
http://www.shipspotting.com/gallery/photo id 791448
www.telegraph.co.uk/Queens Diamond Jubilee marked with seven mile flotilla of 1000 boats
http://www.superyachttimes.com/editorial/3/article/id/2184
http://www.ycoyacht.com/yacht/blue-bird-of-happiness/
http://en.wikipedia.org/wiki/Bluebird_of_Chelsea
http://www.bluebirdsailing.org.au/