A kit car, also known as a "component car", is an automobile that is available as a set of parts that a manufacturer sells and the buyer then either assembles into a car themselves, or retains a third party to do part or all of the work on their behalf. Usually, many of the major mechanical systems such as the engine and transmission are sourced from donor vehicles or purchased from other vendors new. Kits vary in completeness ranging from as little as a book of plans to a complete set with all components included.

There is a sub-set of kit cars, commonly referred to as a "re-body" in which a commercially manufactured vehicle has a new (often fiberglass) body put on the running chassis. Most times, the existing drive gear and interior are retained. These kits require less technical knowledge from the builder and as the chassis and mechanical systems were designed, built and tested by a major automotive manufacturer can also lead to a much higher degree of safety and reliability.

The definition of a kit car usually indicates that a manufacturer constructs multiple kits of the same vehicle which they then in turn sell. This should not be confused with 'hand built cars' or 'Special' cars, which are typically built from scratch by an individual.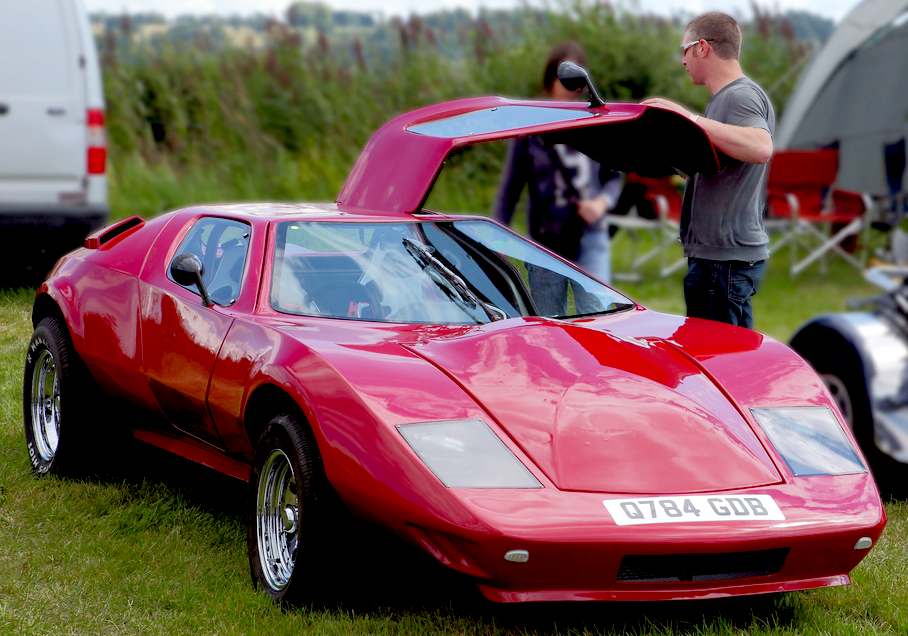 A well presented Eagle kit car with gull-wing doors
UK REGULATIONS
Vehicle regulations in the UK allow the production of up to 200 vehicles a year without the extensive regulation and testing requirements applied to mass-market vehicles. This has led to an expanding industry of small producers capable of offering partial and complete kits, some for export, and finished vehicles for domestic use.

The DVLA regulate kit cars in the UK, which helps to ensure that vehicles used on the road are safe and suitable for the purpose. The current test for this is Individual Vehicle Approval (IVA), which has replaced Single Vehicle Approval (SVA). When SVA was first introduced in 1998, many believed this would kill off the kit car market, but in reality it has made the kit car market stronger, as the vehicles produced now have to meet a minimum standard. IVA was introduced in summer 2009 and it is too early to tell what impact this will have on the industry.

Many, but not all, kit cars are given a 'Q' registration plate which signifies a vehicle of unknown or mixed age. All kit cars are subject to a Vehicle Identity Check, VIC, by the DVLA to determine the registration mark a kit car is assigned. This will be either, a new, current year, registration; an 'age-related' registration; or a 'Q' plate. Once a kit car has been correctly registered, a V5C, or log book, will be assigned and then a kit car is treated in exactly the same way as a production car, from any larger manufacturer. A kit car must pass its MOT test and have a valid car tax, or have a valid Statutory Off-Road Notification (SORN) declaration. As part of the IVA, a Kit car can sometimes be permitted to assume the age of a single, older car (the donor car) if the major parts were taken from it in its construction. If the age identifier assigned to a kit car falls before 1973 the vehicle may be road taxed free of charge.
ECOSTAR DC50 LINKS A-Z
AERODYNAMIC BODYWORK CONTROL SURFACES
COMPETITION: BETTER PLACE - TESLA
COMPETITON: SUZUKI ALTO & NISSAN LEAF
MECHANICS, SUSPENSION, STEERING, BRAKES
SERVICES STATION INFRASTRUCTURE
SLEP - SOUTH EAST LOCAL ENTERPRISE PARTNERS
LINKS
http://www.horizonhydrogeneenergie.com/
http://www.fch-ju.eu/news/new-website-programme-horizon-hydrog%C3%A8ne-energie-h2e
http://horizon2020projects.com/sc-transport-interviews/storing-energy-in-horizon-2020/
http://horizon2020projects.com/sc-transport-interviews/powering-the-future/
http://ec.europa.eu/transport/themes/research/horizon2020_en.htm
http://www.agnimotors.com/site/
http://priceofhistoys.com/
http://www.kitcar.ru/
http://en.wikipedia.org/wiki/Kit_car
http://www.telegraph.co.uk/finance/The-electric-cars-of-the-future.html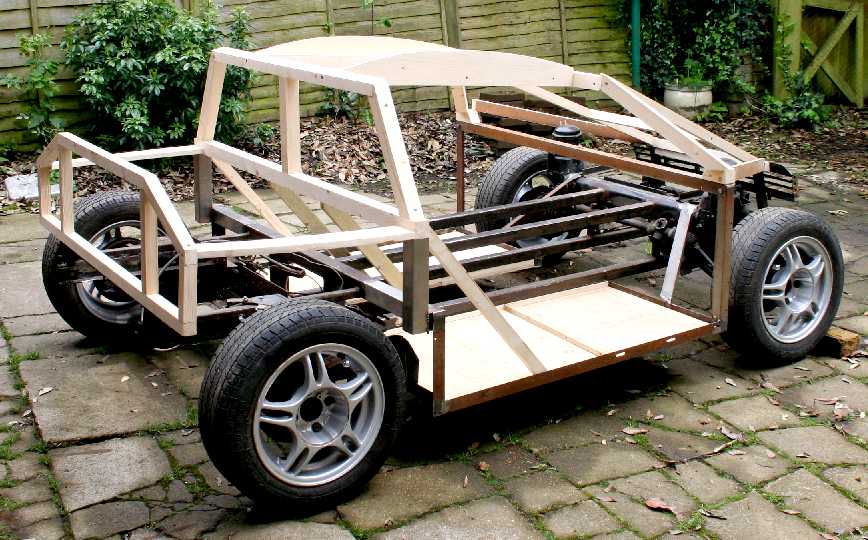 The rear of the buck begins to take shape as each piece of wood is hand formed and fitted. This is one of only a very few cars that can swap a battery cartridge in around a minute. Thought to be the fastest recharging EV in the world as of May 2014. Please let us know if your system is quicker?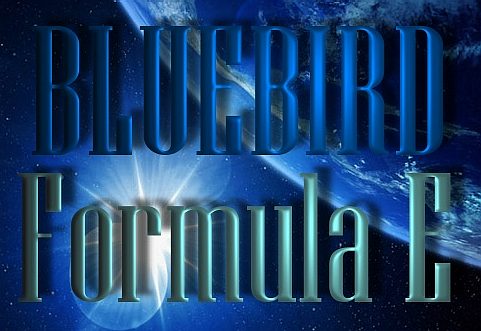 Contact Technical: bluebird@bluebird-electric.net or phone UK:

+44 (0) 1323 831727
+44 (0) 7842 607865
Ask for Leslie
Intelligent Battery Support System
THE BLUE BIRDS OF HAPPINESS