We are nearly ready to start our experiments, but need to be able to measure and record how SeaVax copes with all that we are about to throw at it.
The immediate blocker is that the winter of 2016 has overtaken us with ice in the test tank making it an inhospitable working environment.
Rather than cease work on the project, we continue to make improvements to our laboratory and the passage in between the two facilities, in readiness for the thaw in 2017. We are also working on the logistics of producing large numbers of SeaVax machines to become an effective ocean clean up system.
RECIRCULATING WAVE - Without re-modeling the steps that were in the lower left hand corner of this diagram, we would not have been able to install the turning vanes to be able to use the tank in recirculating mode. In this mode we can measure the drag of a hull, or any other object, even those submerged, such as a submarine - and for a fraction of the cost of other facilities.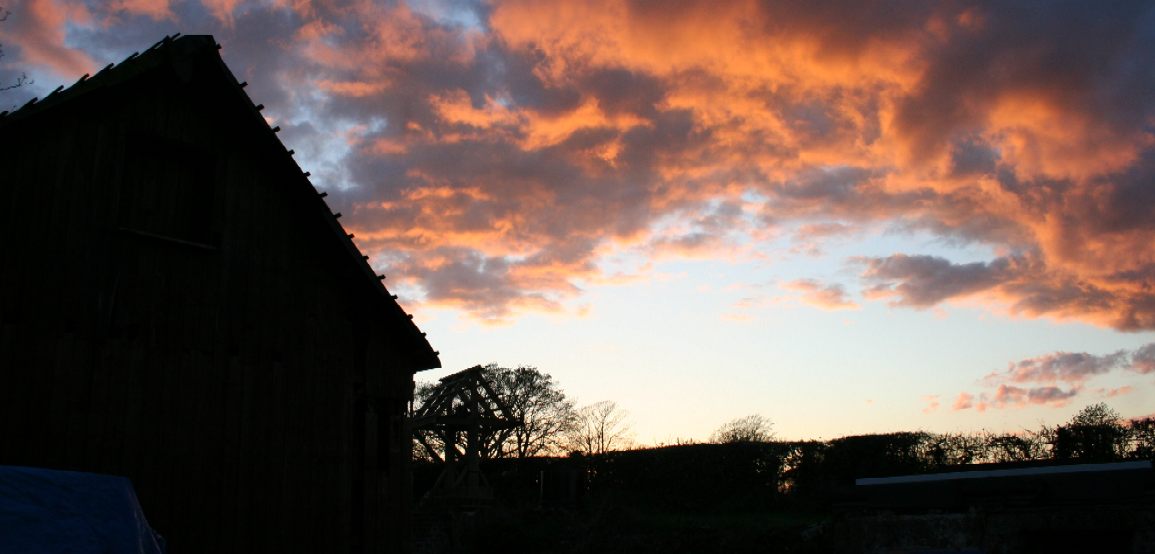 RED SKY AT NIGHT - Shepherd's delight, so the saying goes. It was a cold night, getting down to 2 degrees periodically. What you do not want is frost on you fresh cement. Frost and freezing temperatures kills cement unless it has reached cure - you'd have to start all over again. This picture was taken at around 8:00 pm after the final float finishing of the wall render. Copyright © April 17 2016, all rights reserved. You will need permission from Bluebird Marine Systems Ltd to reproduce this photograph.
LINKS & REFERENCE
https://avaaz.org/
BRICKS & MORTAR - DRAINAGE - FILTRATION - GLASS & PAINT - GANTRY - HYDRODYNAMICS HISTORY - INSTRUMENTS - LABORATORY - LOGISTICS - OUR TEST TANK - SEAVAX TEST VIDEOS - SLUICE GATE - WAVE MAKING - WIND MACHINE