The scale of the ocean pollution problem is so huge that many have dismissed the possibility of there being any solution at all. It is indeed a logistical nightmare, but as with any problem that at first seems impossible to overcome, by working from a point of reference or other solid foundation - in this case the SeaVax concept - it is possible to develop solution scenarios that can themselves be tweaked until there is light at the end of the tunnel.
What this intellectual exercise does is give us a point to aim for. The logistical problem then becomes an engineering problem - being the production of a prototype SeaVax with limited resources. Coincidentally, that is the same situation that potential operators will face, and so we have a chance (because we are forced) to think of a low budget solution.
When working conceptually you have to make assumptions. In this case the assumption is that our engineers will develop the SeaVax ocean filtration machine so that it processes significant quantities of seawater. The concept has been shown to work small scale - so that is not too much of a stretch.
With an engineering solution in the offing, production then becomes a logistics issue. Thus, the cycle of development goes full circle like develop building blocks.
SEAVAX LOGISTICS
Ultimately, we are looking at supplying significant numbers of SeaVax machines to populate the oceans so that a concerted effort can be put in place to cope with roughly 8 million tons of plastic that is pouring into the seven seas every year because of our inability to regulate land waste and dumping into the oceans.
The theoretical collection capacity of a single SeaVax is 24,000 metric tons of waste a year, reduced to 20,000 tons a year as an attainable target in high-density pollution areas and for the purposes of this proposal by way of an estimation safety feature.

If we assume a 2.4 million ton annual pollution ingress into (for example) the Indian Ocean, we would need one hundred and twenty (120) SeaVax vessels to cope with incoming waste to make a significant difference and begin to reverse the damage we are doing to the marine environment.
How then do we produce 120 SeaVax vessels cost effectively and relatively quickly, where there are not enough medium sized ship or boatyards in India to accept such an undertaking?
PORTABLE VIRTUAL SHIPYARDS = AMPHIMAX
An AmphiMax unit may be used to construct and launch around 17 SeaVax vessels in a year, allowing 3 weeks for assembly of each SeaVax. It follows that seven Amphimax units could launch 120 SeaVax vessels in one year, and might then be deployed to service the fleet, or to produce more SeaVax vessels.

A more likely scenario is that five AmphiMax vehicles would be used to produce 8 SeaVax units a year (six week assembly time) that could launch 43 SeaVax ships collectively. If this formula were used, it would take 2 years and 39 weeks to complete the proposed fleet of 120 SeaVax vessels for the Indian Ocean, without clogging up a nation's shipyards. The logistics problem is all but solved save for finding suitable beaches to assemble and launch our SeaVax fleet.

INTERNATIONAL RESCUE - NECESSITY IS THE MOTHER OF INVENTION
With limited resources :-
1. A
2. A
3. A
4. A
WHAT IS LOGISTICS?
Logistics is generally the detailed organization and implementation of a complex operation. In a general business sense, logistics is the management of the flow of things between the point of origin and the point of consumption in order to meet requirements of customers or corporations. The resources managed in logistics can include physical items such as food, materials, animals, equipment, and liquids; as well as abstract items, such as time and information. The logistics of physical items usually involves the integration of information flow, material handling, production, packaging, inventory, transportation, warehousing, and often security.

Logistics management is the part of supply chain management that plans, implements, and controls the efficient, effective forward, and reverse flow and storage of goods, services, and related information between the point of origin and the point of consumption in order to meet customer's requirements. The complexity of logistics can be modeled, analyzed, visualized, and optimized by dedicated simulation software. The minimization of the use of resources is a common motivation in all logistics fields. A professional working in the field of logistics management is called a logistician.

The Oxford English Dictionary defines logistics as "the branch of military science relating to procuring, maintaining and transporting material, personnel and facilities". However, the New Oxford American Dictionary defines logistics as "the detailed coordination of a complex operation involving many people, facilities, or supplies," and the Oxford Dictionary on-line defines it as "the detailed organization and implementation of a complex operation". As such, logistics is commonly seen as a branch of engineering that creates "people systems" rather than "machine systems."

Academics and practitioners traditionally refer to the terms operations or production management when referring to physical transformations taking place in a single business location (factory, restaurant or even bank clerking) and reserve the term logistics for activities related to distribution, that is, moving products on the territory. Managing a distribution center is seen, therefore, as pertaining to the realm of logistics since, while in theory the products made by a factory are ready for consumption they still need to be moved along the distribution network according to some logic, and the distribution center aggregates and processes orders coming from different areas of the territory. That being said, from a modeling perspective, there are similarities between operations management and logistics, and companies sometimes use hybrid professionals, with for ex. "Director of Operations" or "Logistics Officer" working on similar problems. Furthermore, the term supply chain management originally refers to, among other issues, having an integrated vision in of both production and logistics from point of origin to point of production.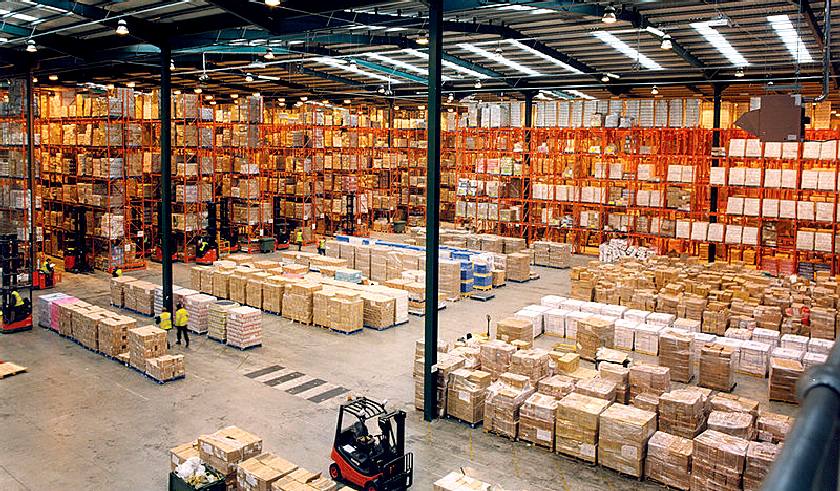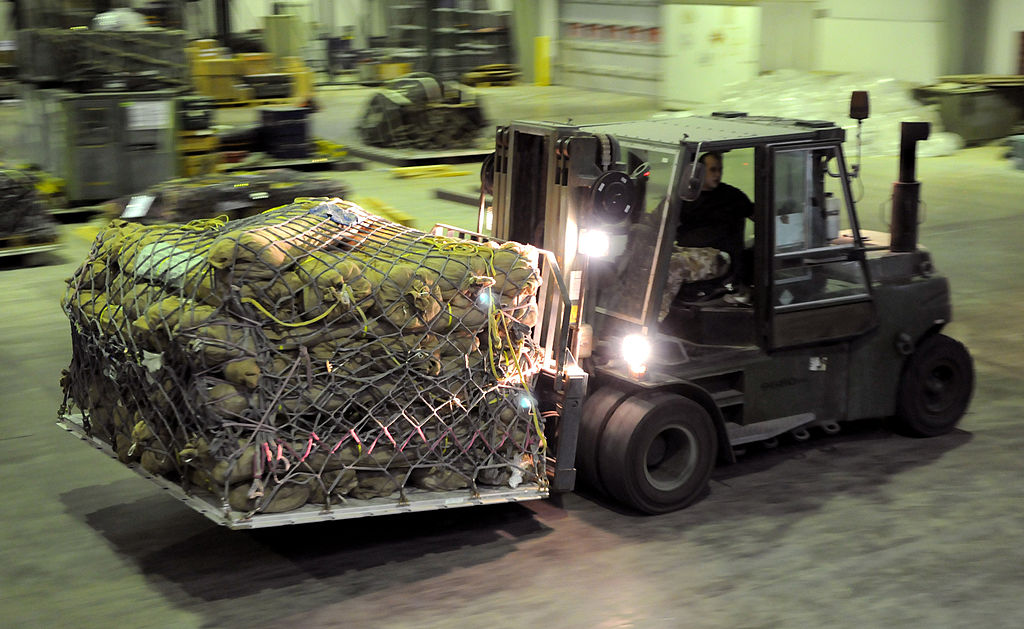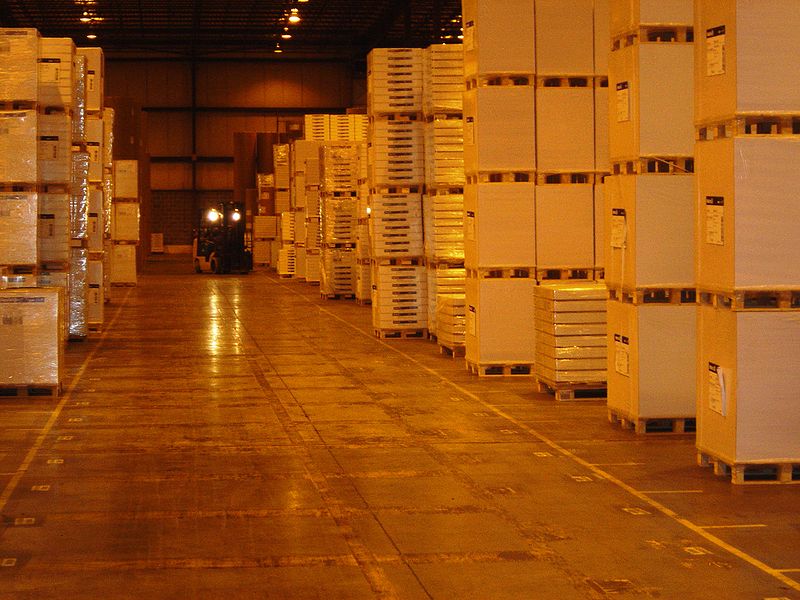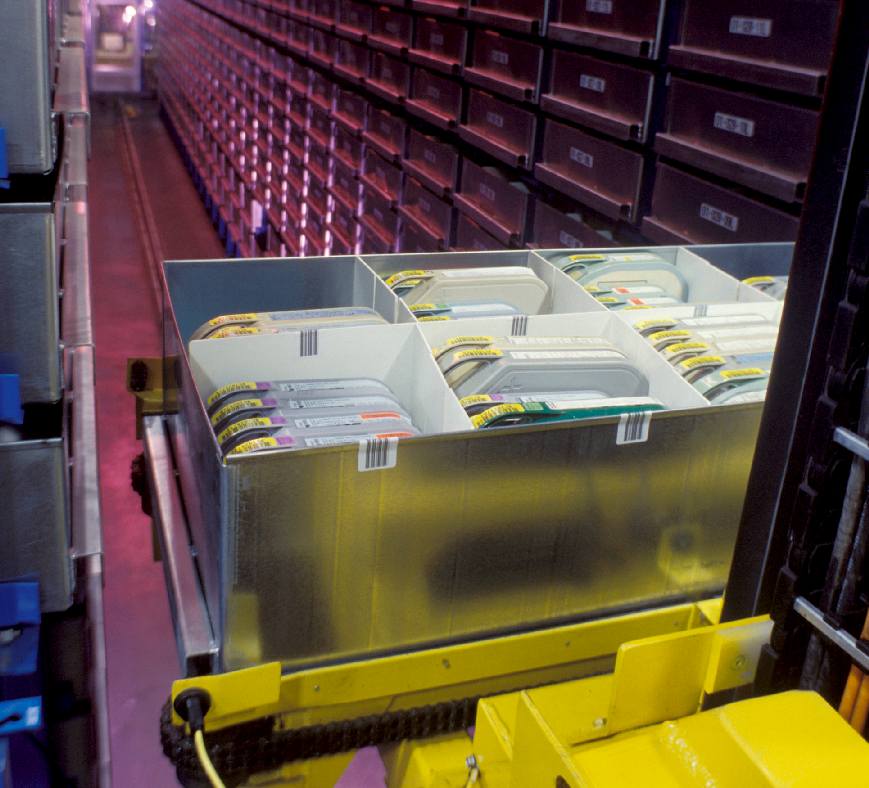 BUSINESS LOGISTICS

One definition of business logistics speaks of "having the right item in the right quantity at the right time at the right place for the right price in the right condition to the right customer". Business logistics incorporates all industry sectors and aims to manage the fruition of project life cycles, supply chains, and resultant efficiencies.

The term "business logistics" has evolved since the 1960s due to the increasing complexity of supplying businesses with materials and shipping out products in an increasingly globalized supply chain, leading to a call for professionals called "supply chain logisticians".

In business, logistics may have either an internal focus (inbound logistics) or an external focus (outbound logistics), covering the flow and storage of materials from point of origin to point of consumption (see supply-chain management). The main functions of a qualified logistician include inventory management, purchasing, transportation, warehousing, consultation, and the organizing and planning of these activities. Logisticians combine a professional knowledge of each of these functions to coordinate resources in an organization.

There are two fundamentally different forms of logistics: one optimizes a steady flow of material through a network of transport links and storage nodes, while the other coordinates a sequence of resources to carry out some project (e.g., restructuring a warehouse).


MILITARY LOGISTICS

In military science, maintaining one's supply lines while disrupting those of the enemy is a crucial element of military strategy, since an armed force without resources and transportation is defenseless. The historical leaders Hannibal, Alexander the Great, and the Duke of Wellington are considered to have been logistical geniuses: Alexander's expedition, the longest military campaign ever undertaken, benefited considerably from his meticulous attention to the provisioning of his army. Hannibal is credited to have "taught logistics" to the Romans during the Punic Wars and the success of the Anglo-Portuguese army in the Peninsula War was the due to the effectiveness of Wellington's supply system, despite the numerical disadvantage. The defeat of the British in the American War of Independence is attributed by some scholars to logistical failures.

Military have a significant need for logistics solutions and so have developed advanced implementations. Integrated Logistics Support (ILS) is a discipline used in military industries to ensure an easily supportable system with a robust customer service (logistic) concept at the lowest cost and in line with (often high) reliability, availability, maintainability, and other requirements, as defined for the project.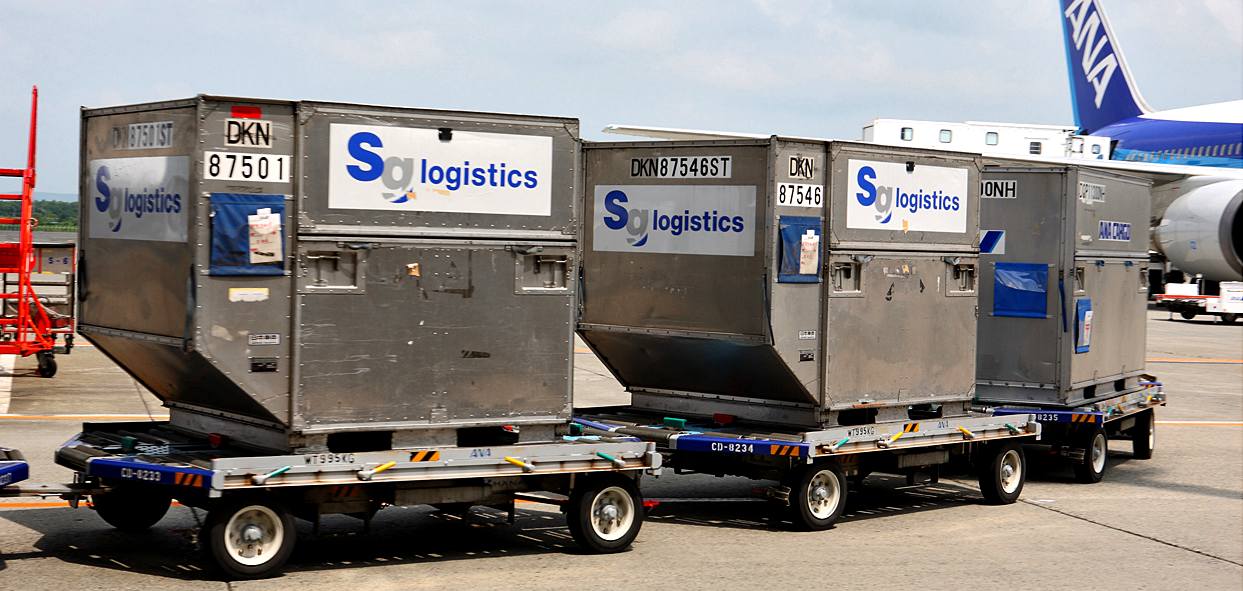 LOGISTICS - Getting passengers and luggage onto a plane and then reuniting them after a journey is a logistics challenge that sometimes goes wrong, with passengers arriving at their destination to find that their luggage has traveled to another destination.
LINKS & REFERENCE
https://en.wikipedia.org/wiki/Logistics
https://avaaz.org/
BRICKS & MORTAR - DRAINAGE - FILTRATION - GLASS & PAINT - GANTRY - HYDRODYNAMICS HISTORY - INSTRUMENTS - LABORATORY - LOGISTICS - OUR TEST TANK - SEAVAX TEST VIDEOS - SLUICE GATE - WAVE MAKING - WIND MACHINE