We are nearly ready to start filming our experiments on the SeaVax proof of concept model in our shiny new test tank. The only real blocker to rolling the cameras is the weather in the winter of 2016/17.
We have an Apple computer and large storage drives for editing the footage in our own studio. We are presently drafting script ideas and creating story boards for the shooting sequences.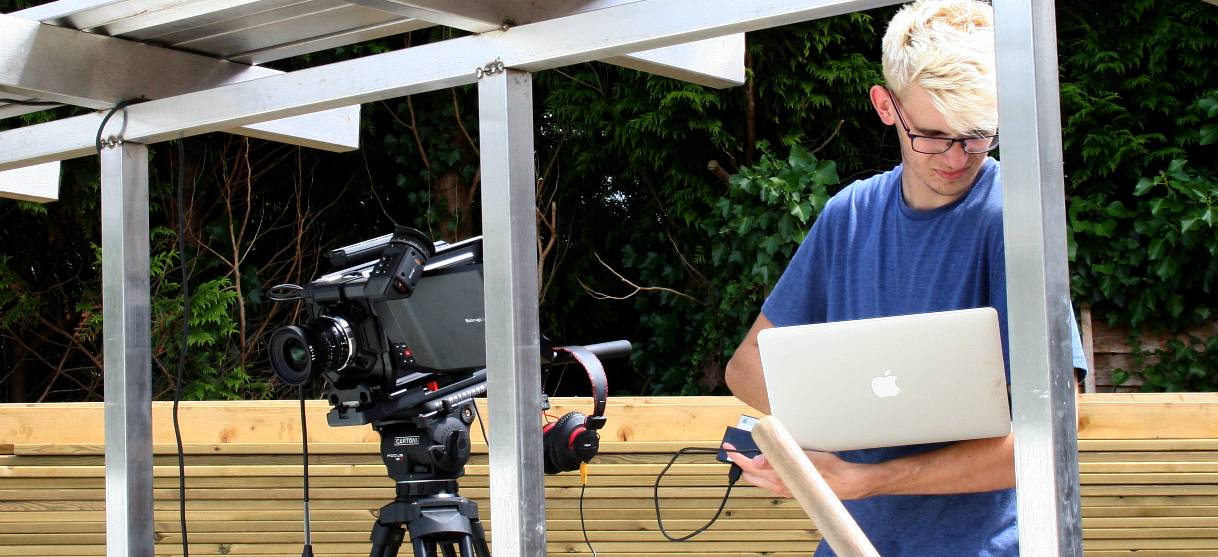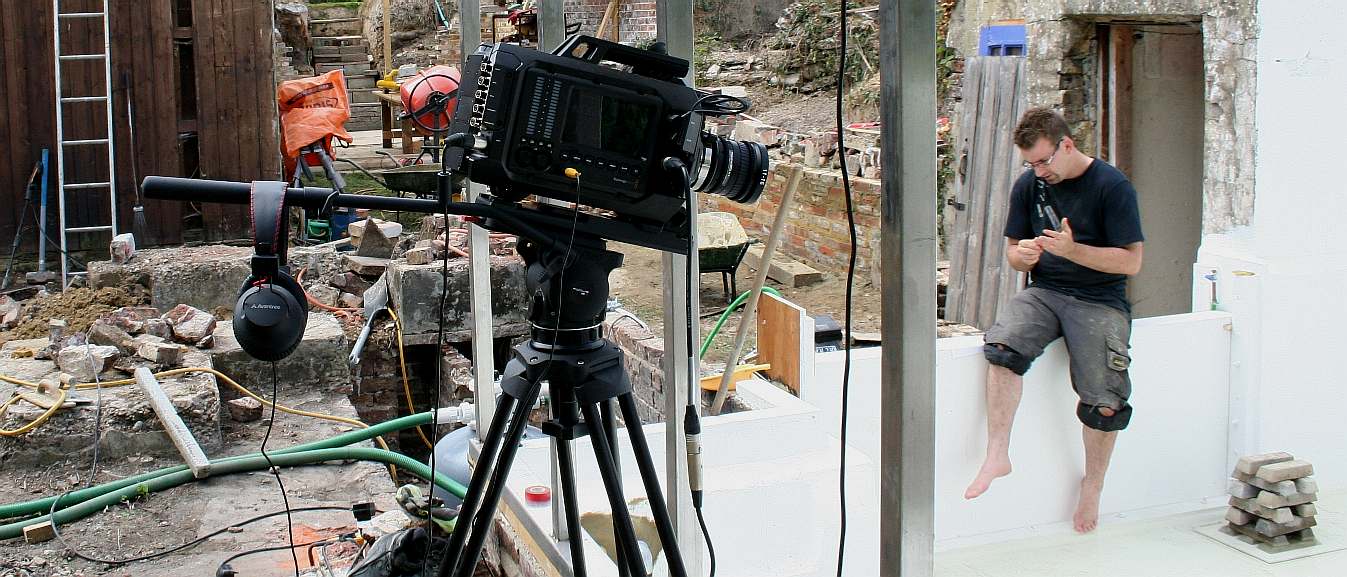 ACTION STATIONS - Our techie, Jamie, sets up a Black Magic movie camera aiming at the empty test tank with Chris, our project manager, in the background sorting out a tank sealing niggle. In reality, camera equipment will be inside a closed chamber with controlled lighting. The rubble you see on the lower left of this picture is now a smooth decked surface with a weather proof canopy above. In the distance you can see a cement mixer and the temporary steps that have now been replaced with a permanent wooden staircase. See our top 10 tips on how to take a good photograph. Copyright © 29 July 2016. You will need permission from Bluebird Marine Systems Ltd to reproduce these photographs, except for private study or media review.
RECIRCULATING WAVE - Without re-modeling the steps that were in the lower left hand corner of this diagram, we would not have been able to install the turning vanes to be able to use the tank in recirculating mode. In this mode we can measure the drag of a hull, or any other object, even those submerged, such as a submarine - and for a fraction of the cost of other facilities.
LINKS & REFERENCE
https://avaaz.org/
BRICKS & MORTAR - DRAINAGE - FILTRATION - GLASS & PAINT - GANTRY - HYDRODYNAMICS HISTORY - INSTRUMENTS - LABORATORY - LOGISTICS - OUR TEST TANK - SEAVAX TEST VIDEOS - SLUICE GATE - WAVE MAKING - WIND MACHINE