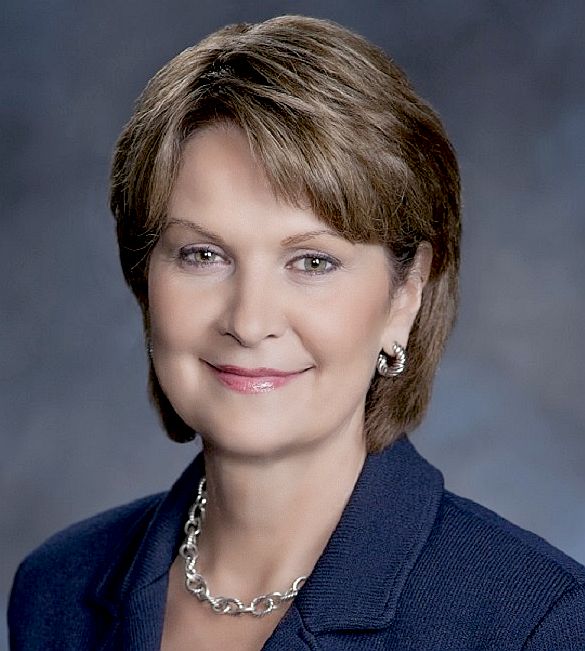 FACE OF AN ANGEL - There probably isn't anyone who understands the world's biggest defense company as well as Lockheed Martin LMT -0.73% Chairman, President & Chief Executive Officer Marillyn A. Hewson does. She joined the company in 1983, and during the following three decades held a dozen top jobs that made her responsible for many of its most important franchises. So when she was elevated to the position of Chief Executive Officer at the beginning of 2013, she already knew Lockheed Martin had the strongest portfolio, the best reputation, and the most promising prospects of any enterprise in the defense business.

Wall Street knows it too. During Hewson's 20-months at the top, Lockheed Martin's stock price has doubled to its highest level ever as investors responded to a carefully executed strategy of rewarding shareholders, improving customer relations, and investing in new opportunities. Despite softening domestic demand for military goods and services, revenues have held up well due to increased emphasis on overseas markets and success in what Hewson calls "near adjacencies" – new markets that are closely related to the company's core competencies. But military contractors face a host of challenges going forward, so this week I sat down with Hewson to discuss how she plans to keep her company's revenues and returns growing. This begs the question: Should people be able to profit from weapons of war. Is that moral, or immoral earnings? They clamped down on blood diamonds, but encourage the build of killing machines - hence, death.

Much has been made of the fact that Marillyn Hewson is the first woman to head the company (even though three of its five business units were run by women on the day she was tapped for the CEO's job). But a closer look at her resume reveals that she is very much in the mold of past Lockheed Martin leaders, having begun her defense career as an engineer, having gradually risen through the ranks over many years, and having succeeded largely through her own innate discipline and determination. From the earliest days of its legacy enterprises, Lockheed Martin has been led by self-made individuals - people not born to privilege - and Marillyn Hewson is no exception to the pattern.
The most noticeable feature of Marillyn Hewson's management style, is her deep and unwavering commitment to her enterprise. Lockheed Martin is one of the greatest centers of technological innovation in the world, and Hewson intends to keep it that way. As her own resume reflects, companies become national assets through decades of hard work, and by avoiding the ephemeral fashions that sometimes infect national debates. One gets the sense in talking with Hewson that she has a crystal-clear vision of how to keep Lockheed Martin the most innovative and profitable defense company in the world for the rest of the decade, and that her whole team is executing successfully on that plan. While we applaud those objectives, we wonder what her thoughts are on global warming.
Lockheed Martin (NYSE) is an American global aerospace, defense, security and advanced technology company with worldwide interests. It was formed by the merger of Lockheed Corporation with Martin Marietta in March 1995. It is headquartered in Bethesda, Maryland, in the Washington DC area. Lockheed Martin employs 116,000 people worldwide. Marillyn Hewson is the current President and Chief Executive Officer @ November 2014.

Lockheed Martin is one of the world's largest defense contractors; in 2009, 74% of Lockheed Martin's revenues came from military sales. It received 7.1% of the funds paid out by the Pentagon.

Lockheed Martin operates in five business segments. These comprise Aeronautics, Information Systems & Global Solutions, Missile and Fire Control, Mission Systems and Training, and Space Systems. In 2009 US government contracts accounted for $38.4 billion (85%), foreign government contracts $5.8 billion (13%), and commercial and other contracts for $900 million (2%). In both 2009 and 2008 the company topped the list of US federal government contractors.

The company has received the Collier Trophy six times, including in 2001 for being part of developing the X-35/F-35B LiftFan Propulsion System, and most recently in 2006 for leading the team that developed the F-22 Raptor fighter jet. Lockheed Martin is currently developing the F-35 Lightning II.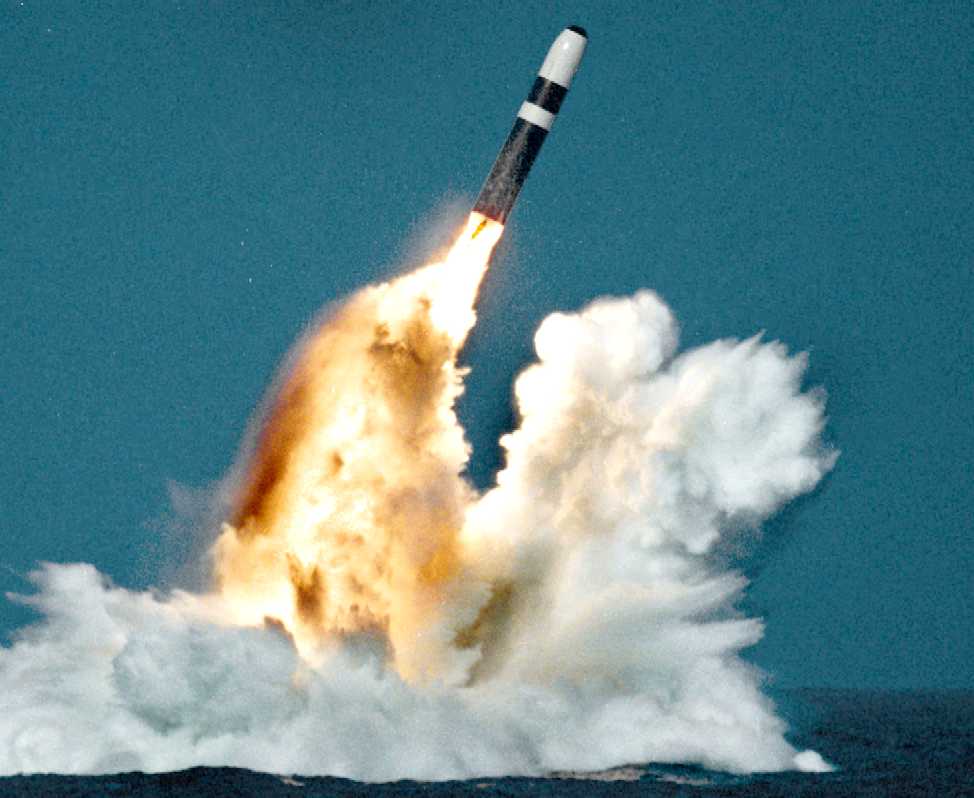 A submarine launching a Trident ICBM
TRIDENT
The Trident missile is a submarine-launched ballistic missile (SLBM) equipped with multiple independently targetable reentry vehicles (MIRV). The Fleet Ballistic Missile (FBM) is armed with nuclear warheads and is launched from nuclear-powered ballistic missile submarines (SSBNs). Trident missiles are carried by fourteen active US Navy Ohio-class submarines, with US warheads, and four Royal Navy Vanguard-class submarines, with British warheads. The original prime contractor and developer of the missile was Lockheed Martin Space Systems.
LAUNCH METHOD

The launch from the submarine occurs below the ocean surface. The missiles are ejected from their tubes by igniting an explosive charge in a separate container which is separated by seventeen titanium alloy pinnacles activated by a double alloy steam system. The energy from the blast is directed to a water tank, which is flash-vaporized to steam. The subsequent pressure spike is strong enough to eject the missile out of the tube and give it enough momentum to reach and clear the surface of the water. The missile is pressurized with nitrogen to prevent the intrusion of water into any internal spaces, which could damage the missile or add weight, destabilizing the missile. Should the missile fail to breach the surface of the water, there are several safety mechanisms that can either deactivate the missile before launch or guide the missile through an additional phase of launch. Inertial motion sensors are activated upon launch, and when the sensors detect downward acceleration after being blown out of the water, the first-stage engine ignites. The aerospike, a telescoping outward extension that halves aerodynamic drag, is then deployed, and the boost phase begins. When the third-stage motor fires, within two minutes of launch, the missile is traveling faster than 20,000 ft/s (6,000 m/s), or 13,600 mph (21,600 km/h).

The missile attains a temporary low-altitude orbit only a few minutes after launch. The Guidance System for the missile was developed by the Charles Stark Draper Laboratory and is maintained by a joint Draper/General Dynamics Advanced Information Systems facility. It is an Inertial Guidance System with an additional Star-Sighting system, which is used to correct small position and velocity errors that result from launch condition uncertainties due to the sub navigation system errors and some errors that have accrued by the guidance system during the flight due to imperfect instrument calibration. GPS has been used on some test flights but is assumed not to be available for a real mission. The fire control system was designed and continues to be maintained by General Dynamics Advanced Information Systems.

Once the Star-sighting has been completed, the "bus" section of the missile maneuvers to achieve the various velocity vectors that will send the deployed multiple independent reentry vehicles to their individual targets. The down-range and cross-range dispersion of the targets remains classified.

The Trident was built in two variants: the I (C4) UGM-96A and II (D5) UGM-133A, however there is no direct relation between these two missiles. While the C4, formerly known as EXPO (Extended Range Poseidon), is just an improved version of the Poseidon C-3 missile, the Trident II D-5 has a completely new design (although with some technologies adopted from the C-4). The C4 and D5 designations put the missiles within the "family" that started in 1960 with Polaris (A1, A2 and A3) and continued with the 1971 Poseidon (C3). Both Trident versions are three-stage, solid-propellant, inertially guided missiles, and both guidance systems use a star sighting to improve overall weapons system accuracy.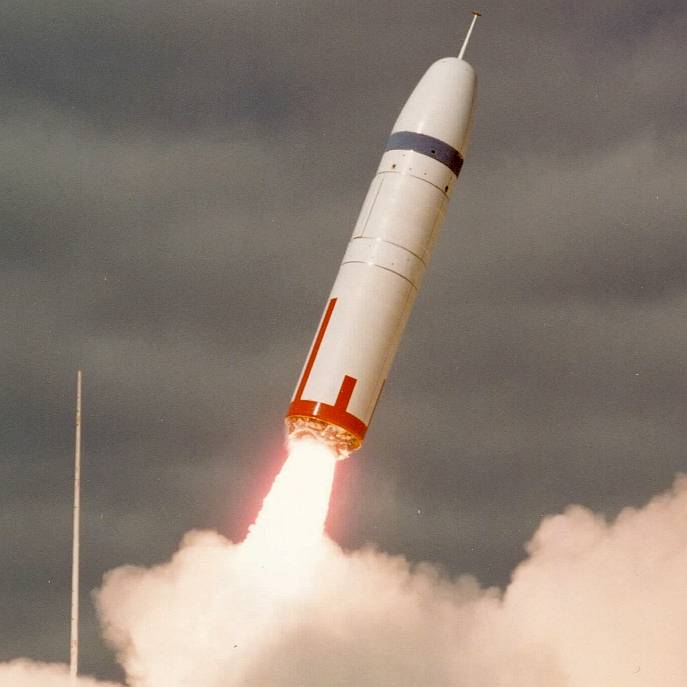 The first Trident launch at Cape Canaveral
PROCUREMENT & DEVELOPMENT

Trident I (designated as C4) was deployed in 1979 and retired in 2005. Its objective was to achieve performance similar to Poseidon (C3) but at extended range which improved survivability of the submarine. Trident II (designated D5) had the objective of improved accuracy, and was first deployed in 1990, and was planned to be in service for the thirty-year life of the submarines, until 2027.

Trident missiles are provided to the United Kingdom under the terms of the 1963 Polaris Sales Agreement which was modified in 1982 for Trident. British Prime Minister Margaret Thatcher wrote to President Carter on 10 July 1980, to request that he approve supply of Trident I missiles. However, in 1982 Thatcher wrote to President Reagan to request the United Kingdom be allowed to procure the Trident II system, the procurement of which had been accelerated by the US Navy. This was agreed in March 1982. Under the agreement, the United Kingdom paid an additional 5% of their total procurement cost of 2.5 billion dollars to the US government as a research and development contribution.


D5 LIFE EXTENSION PROGRAM

In 2002, the United States Navy announced plans to extend the life of the submarines and the D5 missiles to the year 2040. This requires a D5 Life Extension Program (D5LEP), which is currently underway. The main aim is to replace obsolete components at minimal cost by using commercial off the shelf (COTS) hardware; all the while maintaining the demonstrated performance of the existing Trident II missiles. In 2007, Lockheed Martin was awarded a total of $848 million in contracts to perform this and related work, which also includes upgrading the missiles' reentry systems. On the same day, Draper Labs was awarded $318 million for upgrade of the guidance system. Then British Prime Minister Tony Blair (branded by some as a war criminal over Iraq) was quoted as saying the issue would be fully debated in Parliament prior to a decision being taken. Blair outlined plans in Parliament on 4 December 2006, to build a new generation of submarines to carry existing Trident missiles, and join the D5LE project to refurbish them.

The first flight test of a D-5 LE subsystem, the MK 6 Mod 1 guidance system, in Demonstration and Shakedown Operation (DASO)-23, took place on USS Tennessee (SSBN-734) on 22 February 2012. This was almost exactly 22 years after the first Trident II missile was launched from Tennessee in February 1990.

The total cost of the Trident program thus far came to $39.546 billion in 2011, with a cost of $70 million per missile.


TRIDENT II D5 - UGM-133A

The second variant of the Trident is more sophisticated and can carry a heavier payload. It is accurate enough to be a first strike, counterforce, or second strike weapon. All three stages of the Trident II are made of graphite epoxy, making the missile much lighter. The Trident II was the original missile on the British Vanguard-class and American Ohio-class SSBNs from Tennessee on. The D5 missile is currently carried by fourteen Ohio-class and four Vanguard-class SSBNs. Lockheed Martin has carried out 142 consecutive successful test launches of the D5 missile since 1989, according to a company press release.
F-35
When the J.S.F. program formally got under way, in October 2001, the Department of Defense unveiled plans to buy 2,852 of the airplanes in a contract worth an estimated $233 billion. It promised that the first squadrons of high-tech fighters would be "combat-capable" by 2010. The aircraft is at least seven years behind schedule and plagued by a risky development strategy, shoddy management, laissez-faire oversight, countless design flaws, and skyrocketing costs. The Pentagon will now be spending 70 percent more money for 409 fewer fighters - and that's just to buy the hardware, not to fly and maintain it, which is even more expensive. "You can understand why many people are very, very skeptical about the program," Lieutenant General Christopher Bogdan, who has been in charge of it since last December, acknowledged when I caught up with him recently in Norway, one of 10 other nations that have committed to buy the fighter. "I can't change where the program's been. I can only change where it's going."

The chief Warlord at Eglin is a 40-year-old lieutenant colonel named David Berke, a combat veteran of both Afghanistan and Iraq. As we walked around the Warlords' hangar - which for a maintenance facility is oddly pristine, like an automobile showroom - Berke made clear that he and his men are intently focused on their mission: training enough Marine pilots and maintainers to meet the 2015 deadline. Asked whether Washington-imposed urgency - rather than the actual performance of the aircraft - was driving the effort, Berke was adamant: "Marines don't play politics. Talk to anyone in this squadron from the pilots to the maintainers. Not a single one of them will lie to protect this program." During the day and a half I spent with the Warlords and their air-force counterparts, the Gorillas, it became clear that the men who fly the F-35 are among the best fighter jocks America has ever produced. They are smart, thoughtful, and skilled - the proverbial tip of the spear. But I also wondered: Where's the rest of the spear? Why, almost two decades after the Pentagon initially bid out the program, in 1996, are they flying an aircraft whose handicaps outweigh its proven - as opposed to promised - capabilities? By way of comparison, it took only eight years for the Pentagon to design, build, test, qualify, and deploy a fully functional squadron of previous-generation F-16s.

"The F-16 and F-35 are apples and oranges," Major Matt Johnston, 35, an air-force instructor at Eglin, is quoted as saying. "It's like comparing an Atari video-game system to the latest and greatest thing that Sony has come up with. They're both aircraft, but the capabilities that the F-35 brings are completely revolutionary."

Lockheed's vice president for program integration, Steve O'Bryan, is quoted as saying that the company is moving at a breakneck pace, adding 200 software engineers and investing $150 million in new facilities. "This program was overly optimistic on design complexity and software complexity, and that resulted in over-promising and underdelivering," O'Bryan said. He insisted that, despite a rocky start, the company is on schedule. Pentagon officials are not as confident.
The project team cannot say when Lockheed will deliver the 8.6 million lines of code required to fly a fully functional F-35, not to mention the additional 10 million lines for the computers required to maintain the plane. The chasm between contractor and client was on full display on June 19, 2013, when the Pentagon's chief weapons tester, Dr. J. Michael Gilmore, testified before Congress. He said that "less than 2 percent" of the placeholder software (called "Block 2B") that the Marines plan to use has completed testing, though much more is in the process of being tested. (Lockheed insists that its "software-development plan is on track," that the company has "coded more than 95 percent of the 8.6 million lines of code on the F-35," and that "more than 86 percent of that software code is currently in flight test.") Still, the pace of testing may be the least of it. According to Gilmore, the Block 2B software that the Marines say will make their planes combat capable will, in fact, "provide limited capability to conduct combat."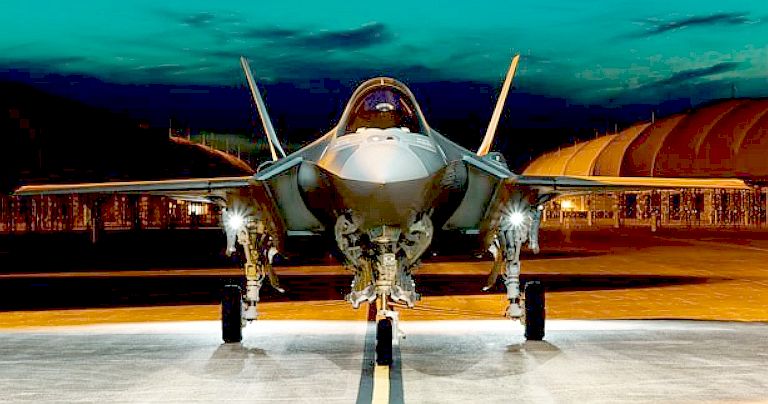 The troubled F-35, a nice looking vehicle that belies all the backroom issues that plague operations
D-WAVE SUPER COMPUTER - MARCH 2013 - NEW YORK TIMES

VANCOUVER, British Columbia - Our digital age is all about bits, those precise ones and zeros that are the stuff of modern computer code.

But a powerful new type of computer that is about to be commercially deployed by a major American military contractor is taking computing into the strange, subatomic realm of quantum mechanics. In that infinitesimal neighborhood, common sense logic no longer seems to apply. A one can be a one, or it can be a one and a zero and everything in between - all at the same time.

It sounds preposterous, particularly to those familiar with the yes/no world of conventional computing. But academic researchers and scientists at companies like Microsoft, I.B.M. and Hewlett-Packard have been working to develop quantum computers.

Now, Lockheed Martin - which bought an early version of such a computer from the Canadian company D-Wave Systems two years ago - is confident enough in the technology to upgrade it to commercial scale, becoming the first company to use quantum computing as part of its business.

Skeptics say that D-Wave has yet to prove to outside scientists that it has solved the myriad challenges involved in quantum computation.

But if it performs as Lockheed and D-Wave expect, the design could be used to supercharge even the most powerful systems, solving some science and business problems millions of times faster than can be done today.

Ray Johnson, Lockheed's chief technical officer, said his company would use the quantum computer to create and test complex radar, space and aircraft systems. It could be possible, for example, to tell instantly how the millions of lines of software running a network of satellites would react to a solar burst or a pulse from a nuclear explosion — something that can now take weeks, if ever, to determine.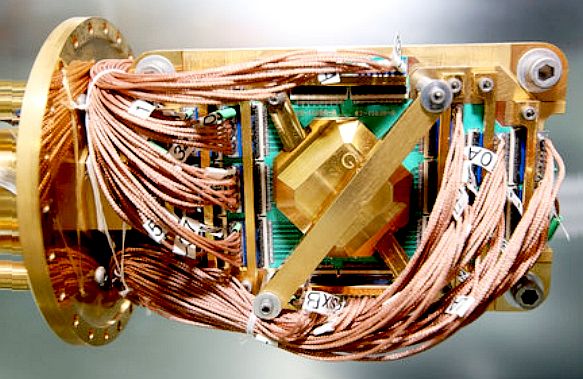 The D-Wave super computer chip that could speed up computing
"This is a revolution not unlike the early days of computing," he said. "It is a transformation in the way computers are thought about." Many others could find applications for D-Wave's computers. Cancer researchers see a potential to move rapidly through vast amounts of genetic data. The technology could also be used to determine the behavior of proteins encoded by the human genome, a bigger and tougher problem than sequencing the genome. Researchers at Google have worked with D-Wave on using quantum computers to recognize cars and landmarks, a critical step in managing self-driving vehicles.

Quantum computing is so much faster than traditional computing because of the unusual properties of particles at the smallest level. Instead of the precision of ones and zeros that have been used to represent data since the earliest days of computers, quantum computing relies on the fact that subatomic particles inhabit a range of states. Different relationships among the particles may coexist, as well. Those probable states can be narrowed to determine an optimal outcome among a near-infinitude of possibilities, which allows certain types of problems to be solved rapidly.

D-Wave, a 12-year-old company based in Vancouver, has received investments from Jeff Bezos, the founder of Amazon.com, which operates one of the world's largest computer systems, as well as from the investment bank Goldman Sachs and from In-Q-Tel, an investment firm with close ties to the Central Intelligence Agency and other government agencies.

"What we're doing is a parallel development to the kind of computing we've had for the past 70 years," said Vern Brownell, D-Wave's chief executive.

Mr. Brownell, who joined D-Wave in 2009, was until 2000 the chief technical officer at Goldman Sachs. "In those days, we had 50,000 servers just doing simulations" to figure out trading strategies, he said. "I'm sure there is a lot more than that now, but we'll be able to do that with one machine, for far less money."

D-Wave, and the broader vision of quantum-supercharged computing, is not without its critics. Much of the criticism stems from D-Wave's own claims in 2007, later withdrawn, that it would produce a commercial quantum computer within a year.
LOCKHEED MARTIN'S LOBBYING

The company's 2010 lobbying expenditure by the third quarter was $9.9 million (2009 total: $13.7 million). Through its political action committee (PAC), the company provides low levels of financial support to candidates who advocate national defense and relevant business issues. It is "the top contributor to the incoming House Armed Services Committee chairman, Republican Howard P. 'Buck' McKeon of California, giving more than $50,000 in the most recent election cycle. It also topped the list of donors to Sen. Daniel Inouye (D-HI), the chair of the Senate Appropriations Committee before his death in 2012. Inouye described himself as the number #1 earmarks guy in the US Congress."

Lockheed Martin Employees Political Action Committee is one of the 50 largest in the country, according to FEC data. With contributions from 3,000 employees, it donates $500,000 a year to about 260 House and Senate candidates. For the 2004 election cycle, Lockheed's PAC contributed $350,279 to federal candidates, with about 62 percent going to Republicans, according to the Center for Responsive Politics. That compares with $515,000 from General Dynamics' political action committee and $122,850 from BAE Systems North America, the center's data showed.

CONTACTS
Lockheed Martin UK Holdings Ltd.
Registered in England & Wales
Company Number 03184898.
Registered office:
100 Cannon Street,
London, EC4N 6EU

Other Offices

Reddings Wood, Ampthill
Bedford MK45 2HD
Tel: 01525 841000
PROJECT ON GOVERNMENT OVERSIGHT (POGO)
POGO, founded in 1981, is an independent non-profit organization in the United States which investigates and seeks to expose corruption and other misconduct. POGO assists whistleblowers and investigates federal agencies, Congress, and government contractors. POGO is currently led by executive director Danielle Brian.

POGO's range of investigations includes national defense and homeland security, nuclear security issues, abuse in government contracting, excessive secrecy that fails to consider the public interest, and the revolving door phenomenon in Congress and across government agencies. POGO uses investigative journalism techniques to shed light on the government's activities, including working with whistleblowers and anonymous sources and accessing information through the Freedom of Information Act (FOIA). POGO's Federal Contractor Misconduct Database is often used by investigative journalists and others who are interested in contractor misconduct.
NATIONAL SECURITY
Program areas include: A-10 Warthog Aircraft, B-1 and B-2 Bombers, Ballistic Missile Defense, Black Hawk Helicopter, Boeing Tanker Lease Deal, C-130J Transport Aircraft, C-17 Airlifter, Comanche Helicopter, Crusader Howitzer, CSAR-X, Defense Contractor Mergers, Defense and the National Interest Blog, FA-22 Fighter Aircraft, F-35 Joint Strike Fighter Aircraft, Future Combat Systems, Growler ITV, Intelligence, Littoral Combat Ship, Mine Resistant Ambush Protected Vehicles(MRAPs), Patriot Missile, Predator UAV, Spare Parts, Stryker Armored Vehicle, V-22 Osprey Aircraft, Wasteful Defense Spending.
POGO investigates military weapons to "expose" what it sees as improper influence by some defense contractors on Pentagon decision making. For example, POGO has claimed that members of the United States Congress ardently support weapons systems built or maintained in their districts, regardless of effectiveness or even Pentagon requests for these weapons. POGO believes that this behavior leads to misspending on military weapons programs, placing tax dollars and national defense at risk.
However, the OpenSecrets' website's listing of top organizations contributing donations to politicians indicates that defense companies are well down the list. Lockheed Martin, the country's largest defense contractor, is 33rd, at $22,398,020 in total contributions to politicians from 1989 to 2012. General Electric is 35th at $21,947,727. Other defense contractors are even further down the list: Boeing is 51st, with total political contributions at barely $17,884,942. Northrop Grumman is 58th, at $15,598,484. General Dynamics is 70th, at $13,894,518. The 10 top contributors are: ActBlue at $69,829,402; the American Fdn of State, County, and Municipal Employees at $61,440,473; AT&T at $49,435,290; the National Association of Realtors at $44,032,938; the NEA at $43,613,263; the SEIU at $41,809,666; Goldman Sachs at $39,830,663; the American Association for Justice at $36,480,728; the Intl Brotherhood of Electrical Workers" at $35,994,170; and the American Federation of Teachers at $34,698,466. From 1989 to 2012, ActBlue, a pro-Democrat group, contributed almost as much to politicians as the top 4 defense contractors combined.
POGO has a history of investigating and actively opposing the production of weapons that it believes to be wasteful or inefficient, even if the DOD's top military and civilian leadership deems them needed and crucial, or if these weapon systems are necessary to fill a requirement. Some of the most prominent weapons systems that POGO has investigated and opposed include the ''Freedom'' Class Littoral Combat Ship, FA-22 Fighter Aircraft, F-35 Joint Strike Fighter Aircraft, and the Black Hawk Helicopter. On the other hand, POGO has supported the production of the A-10 Warthog Aircraft for its relative effectiveness and inexpensiveness compared to what POGO considers more wasteful weapons.
ABOUT POGO's FEDERAL CONTRACTOR MISCONDUCT DATABASE (FCMD)
The government awards contracts to companies with histories of misconduct such as contract fraud and environmental, ethics, and labor violations. In the absence of a centralized federal database listing instances of misconduct, the Project On Government Oversight (POGO) is providing such data. We believe that it will lead to improved contracting decisions and public access to information about how the government spends hundreds of billions of taxpayer money each year on goods and services. Report an instance of misconduct »
Top 100 Contractors
.

.
.
.

1.

$42446.9m

59

$ 606.0m

2.

$21599.2m

47

$1254.5m

3.

$19442.8m

14

$ 278.5m

4.

$15020.1m

35

$ 850.7m

5.

$14771.1m

22

$ 479.2m

6.

$7908.1m

17

$1123.1m

7.

$7379.0m

13

$ 533.3m

8.

$7357.7m

9

$ 48.9m

9.

$6876.3m

13

$ 588.2m

10.

$4942.1m

0

$ 0.0m

11.

$4706.1m

18

$1815.6m

12.

$4508.8m

8

$ 140.6m

13.

$4498.8m

19

$ 378.3m

14.

$4408.5m

9

$ 63.5m

15.

$4039.9m

1

$ 0.0m

16.

$3934.9m

4

$ 3.8m

17.

$3862.6m

6

$ 109.7m

18.

$3843.3m

10

$ 19.8m

19.

$3445.3m

13

$ 133.4m

20.

$3145.3m

22

$ 690.7m

21.

$3093.5m

1

$ 10.0m

22.

$2942.4m

9

$ 746.5m

23.

$2847.5m

44

$ 278.3m

24.

$2774.3m

34

$ 462.1m

25.

$2665.7m

0

$ 0.0m

26.

$2615.3m

2

$ 0.1m

27.

$2514.6m

14

$ 133.8m

28.

$2505.0m

1

$ 1.0m

29.

$2277.0m

30

$ 213.7m

30.

$2193.2m

41

$ 703.5m

31.

$2148.9m

3

$ 0.6m

32.

$2124.6m

3

$ 1.6m

33.

$2122.0m

4

$ 46.5m

34.

$2067.5m

1

$ 8.7m

35.

$2057.4m

0

$ 0.0m

36.

$2032.6m

0

$ 0.0m

37.

$1953.2m

1

$ 0.1m

38.

$1894.4m

0

$ 0.0m

39.

$1843.3m

2

$ 37.5m

40.

$1744.9m

15

$ 833.9m

41.

$1646.4m

1

$ 0.0m

42.

$1592.0m

29

$ 204.4m

43.

$1574.9m

2

$ 2.9m

44.

$1472.9m

63

$14969.1m

45.

$1422.9m

21

$ 187.7m

46.

$1416.5m

8

$ 36.1m

47.

$1406.7m

3

$ 3.6m

48.

$1399.7m

2

$ 1.1m

49.

$1365.0m

1

$ 0.0m

50.

$1331.0m

17

$6843.2m

51.

$1293.9m

0

$ 0.0m

52.

$1287.7m

3

$ 0.3m

53.

$1247.3m

0

$ 0.0m

54.

$1240.8m

12

$ 23.3m

55.

$1239.8m

11

$3403.7m

56.

$1211.0m

0

$ 0.0m

57.

$1172.1m

1

$ 16.0m

58.

$1140.1m

1

$ 0.0m

59.

$1125.5m

0

$ 0.0m

60.

$1082.2m

0

$ 0.0m

61.

$1074.3m

4

$ 643.0m

62.

$1052.4m

6

$ 7.3m

63.

$1051.7m

0

$ 0.0m

64.

$1037.9m

28

$ 70.3m

65.

$1035.6m

1

$ 0.0m

66.

$1000.4m

2

$ 0.2m

67.

$ 984.7m

7

$ 6.7m

68.

$ 968.0m

7

$ 122.0m

69.

$ 955.7m

24

$ 477.5m

70.

$ 952.9m

1

$ 6.0m

71.

$ 941.4m

0

$ 0.0m

72.

$ 916.3m

1

$ 2.5m

73.

$ 913.4m

34

$1327.5m

74.

$ 905.9m

1

$ 0.0m

75.

$ 905.3m

28

$ 283.5m

76.

$ 904.1m

1

$ 0.0m

77.

$ 900.8m

0

$ 0.0m

78.

$ 865.4m

12

$ 487.6m

79.

$ 853.3m

4

$ 12.9m

80.

$ 835.9m

0

$ 0.0m

81.

$ 805.2m

0

$ 0.0m

82.

$ 794.1m

5

$ 52.9m

83.

$ 789.2m

8

$ 289.9m

84.

$ 785.5m

1

$ 0.0m

85.

$ 764.5m

1

$ 3.1m

86.

$ 762.8m

1

$ 0.0m

87.

$ 759.6m

0

$ 0.0m

88.

$ 751.9m

0

$ 0.0m

89.

$ 743.0m

11

$ 34.3m

90.

$ 742.7m

0

$ 0.0m

91.

$ 733.1m

5

$ 29.7m

92.

$ 700.9m

13

$ 47.4m

93.

$ 692.5m

7

$ 59.3m

94.

$ 690.9m

2

$ 0.0m

95.

$ 686.6m

0

$ 0.0m

96.

$ 675.0m

1

$ 0.0m

97.

$ 665.4m

0

$ 0.0m

98.

$ 661.6m

4

$ 0.0m

99.

$ 647.9m

1

$ 0.0m

100.

$ 638.3m

1

$ 0.0m

Total

$294768.5m

941

$42250.7m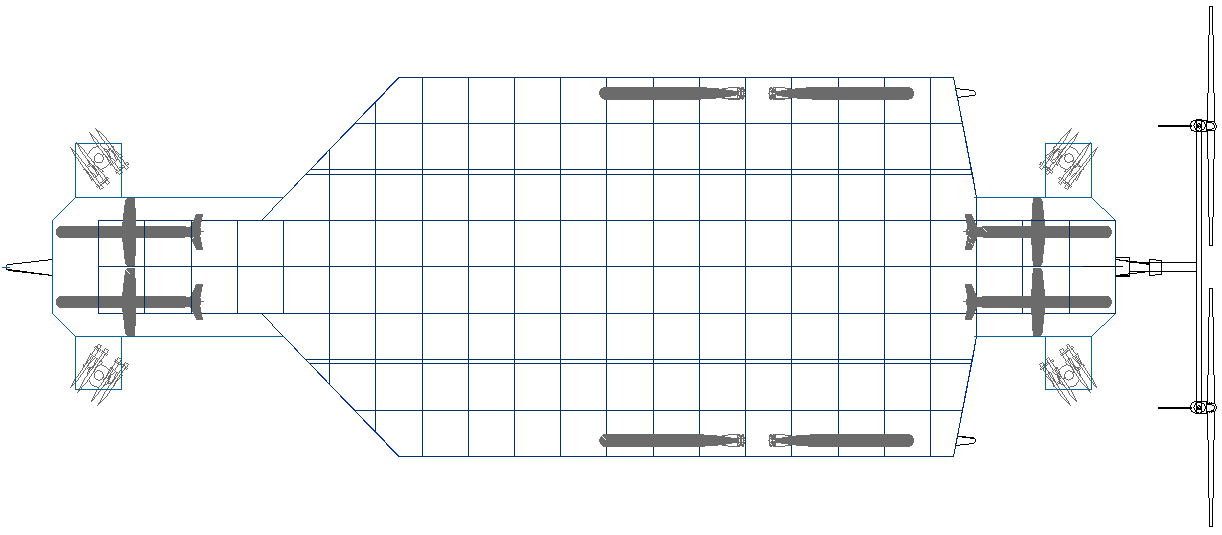 It's not the prettiest looking thing afloat, but the Scorpion HK micro battle cruiser carries a sting - several actually - and not just in its tail.
LINKS & REFERENCE
http://www.lockheedmartin.co.uk/
http://www.lockheedmartin.com/
https://twitter.com/lockheedmartin
http://en.wikipedia.org/wiki/Lockheed_Martin
Forbes 2014 Lockheed Martin Chairman CEO Marillyn Hewson's vision
http://www.vanityfair.com/politics/2013/09/joint-strike-fighter-lockheed-martin
http://www.vanityfair.com/politics/2013/09/joint-strike-fighter-lockheed-martin
New York Times 2013 D-Wave quantum super computer
http://www.nytimes.com/2013/03/22/technology/testing-a-new-class-of-speedy-computer.html?pagewanted=all&_r=0
Wikipedia Project_On_Government_Oversight
http://en.wikipedia.org/wiki/Project_On_Government_Oversight
http://www.pogo.org/
http://www.gao.gov/
http://www.contractormisconduct.org/
http://dnipogo.org/
http://www.northropgrumman.com/
http://www.totallyunmanned.com/
http://www.olympia.co.uk/whatson/commercial-uav-show
http://www.dsei.co.uk/
http://www.uas-event.com/
http://www.dsei.co.uk/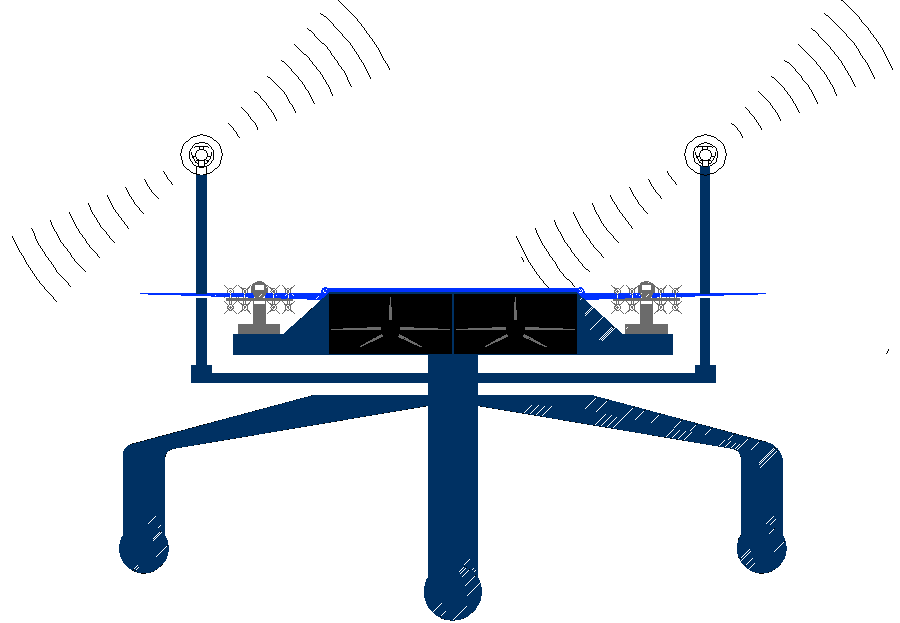 / | \
/ | \
/ | \
/ | \
/ | \

PATENT PENDING - A radical departure from the norm, but then thought leaders may only lead by thinking things through to their logical conclusion - which when forecast many years hence - is bound to appear considerably changed to that we know today. The Bluefish ZCC is a concept for a general purpose platform that might enjoy use as a countermeasure to the increasing number of aerial drones (at the moment enjoying 'uncontested airspace') to log and monitor, and if necessary shoot down airborne vehicles (under human command) that violate sovereign airspace.
Such anti-aircraft firepower is necessary if a Scorpion HK micro battleship is to go about its business tracking enemy submarines and aircraft carriers, just in case somebody decides to give it a go. You'd have to be crazy to do that against 32 SAMs, 4 Tomahawks and 4 MK48 torpedoes - and that's just in the one 170 foot vessel - that costs virtually nothing in fuel to run.
Imagine then a fleet of 10 of these drone hunter-killers bearing down on your shiny new carrier and destroyer armada, robotically and remorselessly. Yup, you are is deep doo,doo - and don't your crew know it. Now they are facing 320 SAMs, 40 Tomahawks and 40 MK48 heavyweight torpedoes - and they are coming at you from all directions - in fully coordinated fashion. If you want this kind of superiority for your navy, contact us for a pow,wow.