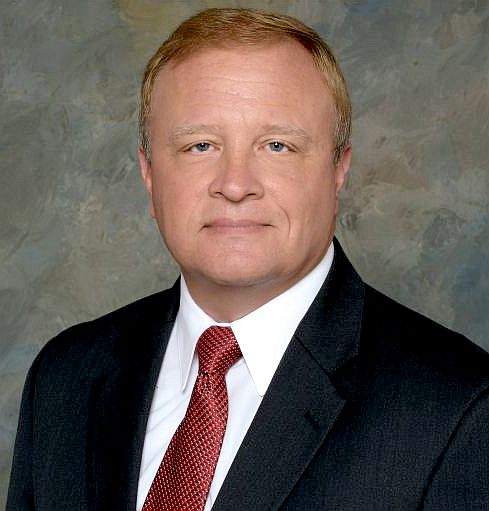 Northrop Grumman Corporation has named Todd Leavitt, vice president of the company's Maritime Systems business unit, effective immediately. Todd received a bachelor's degree from Princeton University and a master's degree in political science from Villanova University.
APRIL 2015 - US NAVY X-47B COMPLETES AIR TO AIR REFUELING TEST, 22 APRIL 2015

The US Navy has achieved the final testing objective of its Northrop Grumman X-47B unmanned combat air vehicle demonstrator programme, following the successful air-to-air (AAR) refuelling of the aircraft on 22 April.
A refuelling interface system on board the K-707 exchanged messages with the UCAV, which then manoeuvred its fixed refuelling probe into the tanker's drogue in the same manner that a manned aircraft would be refuelled, NAVAIR says.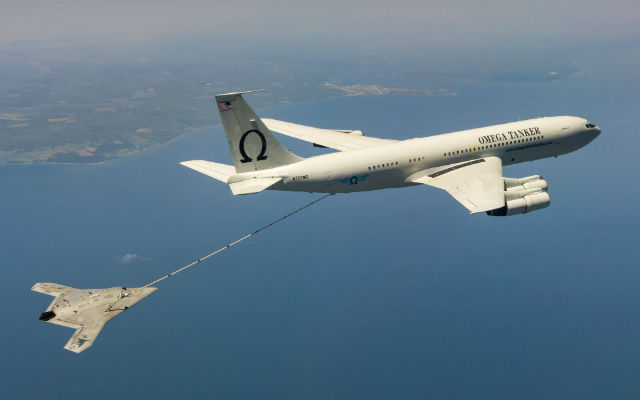 IN FLIGHT REFUELING - An Omega K-707 tanker transferred some 1,810kg (4,000lb) of fuel using the navy's probe and drogue refuelling method during the test from NAS Patuxent River in Maryland, which US Naval Air Systems Command (NAVAIR) says is the first time a UAV has been refuelled mid-flight.
It adds that similar command and control and navigation processes to those used during the demonstrator's aircraft carrier landing tests in 2013 were utilised during the AAR test.

The testing helps "solidify the concept that future unmanned aircraft can perform standard missions like aerial refuelling" and operate seamlessly with manned aircraft under the Carrier Air Wing, Capt Beau Duarte, the USN's unmanned carrier aviation programme manager, says in a NAVAIR statement.

In August 2014, the X-47B took part in a demonstration during which it operated from a carrier alongside a Boeing F/A-18C Hornet. The two aircraft launched and landed from USS Theodore Roosevelt to prove the concept that manned and unmanned aircraft can operate in such a way alongside each other.

"In manned platforms, aerial refuelling is a challenging manoeuvre because of the precision required by the pilot to engage the basket," Duarte continued. "Adding an autonomous functionality creates another layer of complexity."

A dry connection test was carried out on 15 April ahead of the full AAR refuelling test over Chesapeake Bay, during which the UCAV engaged with the tanker but did not transfer fuel.

Now the testing has been completed, the two X-47B aircraft are expected to be retired. The technology developed through the programme will eventually be fed into the USN's future unmanned, carrier-launched surveillance and strike aircraft (UCLASS) programme, which the government said in February – through the release of its fiscal year 2016 budget request – would be postponed by three years.

UCLASS was originally touted to enter service in 2020, but this was pushed back to 2023 in the request and its budget slowed from a planned $669 million in FY2016 to $135 million.

Four primes – Boeing, General Atomics Aeronautical Systems, Lockheed Martin and Northrop Grumman – are expected to compete for the UCLASS contract.
10 NOV 2014 - BALTIMORE
In his new position as VP of Northrop Grumman's (NYSE: NOC) Maritime Systems' business unit, Todd Leavitt will have executive responsibility for all Maritime Systems programs and products. He will lead all domestic and international programs within the Maritime Systems business area to include naval radars, electronic warfare capabilities, navigation systems, machinery controls, and power and control systems.

Todd Leavitt joined the company in 2007 as manager, Surface Navy Futures. In 2010, he was appointed director, Maritime Sensors and Shipboard Integration, and served in that role until his present appointment. Prior to joining Northrop Grumman, Todd served 21 years as a surface warfare officer in the U.S. Navy, serving in a wide variety of staff and leadership roles, including command of an AEGIS destroyer.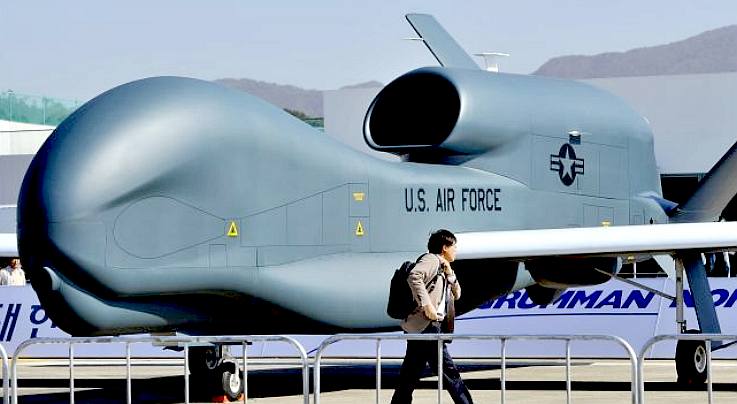 US Air Force Global Hawk at the Seoul Aerospace Exhibition, this is one of the largest drones built to date. Most drones have a smaller frontal area to conserve fuel. The Northrop Grumman RQ-4 Global Hawk is an unmanned aerial vehicle (UAV) surveillance aircraft. It was initially designed by Ryan Aeronautical (now part of Northrop Grumman), and known as Tier II+ during development. In role and operational design, the Global Hawk is similar to the Lockheed U-2. The RQ-4 provides a broad overview and systematic surveillance using high resolution synthetic aperture radar (SAR) and long-range electro-optical/infrared (EO/IR) sensors with long loiter times over target areas. It can survey as much as 40,000 square miles (100,000 km2) of terrain a day. According to the United States Air Force, the superior surveillance capabilities of the aircraft allow more precise weapons targeting and better protection of friendly forces. Cost overruns have led to the original plan to acquire 63 aircraft being cut to 45. Each aircraft was to cost US$35 million in 2005, but this had risen to $222.7M per aircraft (including development costs) by 2013.
NOV 2014 - SANDIEGO TIMES

Northrop Grumman's Rancho Bernardo-based unmanned aircraft division won a $306 million contract Wednesday for support of the high altitude, long endurance RQ-4 Global Hawk drone.

The agreement with the Defense Department continues an existing contract for Global Hawk maintenance, inventory management, parts procurement and other tasks necessary to ensure the availability of the aircraft system.

"In a turbulent world, Global Hawk's unparalleled reliability has made it an indispensable asset to the U.S. Air Force," said Mick Jaggers, director of the Global Hawk program for Northrop Grumman. "Our team takes great pride in supporting the warfighter with an aircraft system that is ready and available whenever and wherever it's needed. We look forward to continuing this relationship with the Air Force."

Global Hawk aircraft have exceeded more than 130,000 total flight hours on anti-terrorism, anti-piracy, humanitarian assistance, disaster relief, airborne communications and information-sharing missions.
29 SEPT 2014 - MARINE LINK - INNOVATIVE UNMANNED SYSTEMS PROGRAM MOVES TO PHASE II
Northrop Grumman Corporation (NYSE: NOC) is developing new, advanced unmanned systems to support the Department of Defense's capability to deploy global persistent intelligence, surveillance, reconnaissance (ISR) and strike capabilities in a faster and more cost-effective way.

The next-generation Tactical Exploited Reconnaissance Node (Tern) program is one example of several in progress focused on addressing various customer challenges. Designed to operate off small-deck U.S. Navy vessels, Tern would enable greater mission capability and flexibility without the need for establishing fixed land bases or deploying aircraft carriers.
Currently under the joint leadership of the Defense Advanced Research Projects Agency (DARPA) and the Office of Naval Research, Tern aims to improve aviation capabilities from smaller ships substantially beyond the current levels.
"Being competitively selected to execute Phase II of the Tern program allows us to further demonstrate how our system could advance the Navy's mission," said Chris Hernandez, vice president, advanced systems, Northrop Grumman Aerospace Systems. "Our Tern solution taps into the company's proven expertise and experience in developing and deploying operational unmanned systems in harsh and challenging environments at sea."
Tern seeks to develop a semi-autonomous, long-range, persistent ISR/strike asset that could safely and dependably deploy and recover from small-deck naval maritime vessels with minimal ship modifications.
"Our goal is to provide the surface combatant with an innovative, game-changing system that addresses the need for a highly flexible, robust and affordable unmanned ISR/strike capability," said Ralph Starace, manager, advanced systems, Northrop Grumman Aerospace Systems.
NORTHROP GRUMMAN
Northrop Grumman Corporation is a US global aerospace and defense technology company formed by the 1994 purchase of Grumman by Northrop. The company was the fourth-largest defense contractor in the world as of 2010. Northrop Grumman then employed over 68,000 people worldwide. It reported revenues of 25.218 billion in 2012. Northrop Grumman ranks No. 72 on the 2011 Fortune 500 list of America's largest corporations and ranks in the top ten military-friendly employers. It is headquartered in West Falls Church, Virginia.
UAS TWICKENHAM 9-10 SEPTEMBER 2014
Timothy Beard and Scott Winship gave a superb presentation at the UAS conference in London, England. A packed auditorium was shown the development of the X-47B as may be deployed in various theatres of operation. The duo's lively talk was made more interesting as each speaker took over from the other at various crossover points, such as to complement their areas of expertise. The projector slides were well prepared and informative, crowned with a video that showed the take off and landing of the tailless, strike fighter-sized unmanned aircraft developed by their company as part of the U.S. Navy's Unmanned Combat Air System (UCAS) Carrier Demonstration program.
SPEAKER - Timothy R. Beard, a retired US Navy Rear Admiral, is the Head of Program Integration for Northrop Grumman Aerospace System's Advanced Air Warfare Development group. Since joining Northrop Grumman following his USN career he served as Director of Unmanned Systems Business Development and then as the deputy program manager for the Fire Scout and USN UCAS-D (Unmanned Combat Air System carrier Demonstration) programs. He was also the carrier integration team lead for the UCAS-D program and is currently involved with advanced air warfare strategy development as well as marketing for the UCAS program.
SPEAKER - Scott Winship is vice president of Advanced Air Warfare Development at Northrop Grumman Aerospace Systems. He is responsible for strategic integration and pursuit of new opportunities in the Strategic Systems portfolio that includes several restricted advanced program pursuits for global surveillance and strike programs. He has served as the Vice President and Program Manager of the Navy X-47B Unmanned Combat Air System carrier Demonstration (UCAS-D) program, PM for first flight of the Fire Scout VTUAS program. He led pursuit evaluation and proposal strategy development for the Presidential Helicopter Replacement and the Combat Rescue Helicopter programs. Prior to joining Northrop Grumman, Winship managed the Joint Strike Fighter X-35B STOVL program at Lockheed Martin Skunk Works and was a team leader in the X-35 and the YF-22/F-22 programs.
History in the making: the Northrop Grumman X-47B unmanned combat aircraft takes off and lands on a UN Navy aircraft carrier, without a pilot onboard.
The X-47B UCAS is designed to help the US Navy explore the future of unmanned carrier aviation. The successful flight test program is setting the stage for the development of a more permanent, carrier-based fleet of unmanned aircraft. The contract to develop this technology was awarded in 2007. In 2013, these aircraft made history with a demonstration of the first ever carrier-based launch and recovery by an autonomous, unmanned aircraft. The program is currently maturing relevant carrier launch, landing, and integration technologies. The logical development of this technology is to amalgamate with the latest developments in unmanned shipping, being pioneered by Rolls Royce at present as part of the MUNIN collaboration for cargo vessels, and of course ourselves (BMS) in connection with all forms of ocean going craft, to include submarines.
A HISTORY OF MERGERS

Originally formed in California in 1939 by Jack Northrop, the Northrop Corporation was reincorporated in Delaware in 1985. In 1994, Northrop Aircraft merged with Grumman Aerospace to create the company Northrop Grumman. Both companies were previously established in the airplane manufacturing industry, and Grumman was famous for building the Apollo Lunar Module. The new company acquired Westinghouse Electronic Systems in 1996, a major manufacturer of radar systems. Logicon, a defense computer contractor, was added in 1997. Previously, Logicon had acquired Geodynamics Corporation in March 1996 and Syscon Corporation in February 1995.

A merger between Northrop Grumman and competitor Lockheed Martin was not approved by the U.S. government in 1998, slowing the consolidation of the defense industry. But in 1999, the company acquired Teledyne Ryan, which developed surveillance systems and unmanned aircraft. It also acquired California Microwave, Inc., and Data Procurement Corporation, in the same year. Other entities acquired included Xetron Corporation (1996), Inter-National Research Institute Inc. (1998), Federal Data Corporation (2000), Navia Aviation As (2000), Comptek Research, Inc. (2000), and Sterling Software, Inc. (2000).

In 1999, Northrop Grumman and SAIC created AMSEC LLC as a joint venture, which grew "from $100 million in revenue in 2000 to approximately $500 million in fiscal year 2007."

In 2001 the company acquired Litton Industries, a shipbuilder and provider of defense electronics systems to the U.S. Navy. During the acquisition process, a new Delaware holding company, NNG, Inc., was formed. It merged with Northrop Grumman through a one-for-one common shares exchange in April 2001. Both Northrop Grumman and Litton became subsidiaries of the new holding company. The original Northrop Grumman Corporation then changed its name to Northrop Grumman Systems Corporation; the holding company, NNG, Inc., changed its name to Northrop Grumman Corporation.

Later that year, Newport News Shipbuilding was added to the company. And in 2002, Northrop Grumman acquired TRW, which became the Space Technology sector based in Redondo Beach, CA, and the Mission Systems sector based in Reston, VA, with sole interest in their space systems and laser systems manufacturing. The Aeronautical division was sold to Goodrich, and the automotive divisions were spun off and retained the TRW name.

On March 19, 1999, Northrop Grumman announced to restate its fourth-quarter results downward to a net loss because of problems related to its dealings with start-up satellite launch company Kistler Aerospace Corp.

On November 1, 2001, Northrop Grumman restated its third-quarter profit after stopping work on two ships for American Classic Voyages, which filed for bankruptcy protection.

There have been many other smaller acquisitions throughout this period. On July 20, 2007, Northrop Grumman became the sole owner of Burt Rutan's Scaled Composites.

Northrop Grumman and Boeing have also recently collaborated on a design concept for NASA's upcoming Orion spacecraft (previously the Crew Exploration Vehicle), but that contract went to rival Lockheed Martin on August 31, 2006. Northrop Grumman announced formation of a new business unit (sector), effective January 1, 2006 called Technical Services.

In 2007 Northrop Grumman created the National Workforce Centers. The National Workforce centers are an alternative to Offshoring. Current locations are Auburn, AL; Corsicana, TX; Fairmont, WV; Helena, MT; Johnstown, PA; and Lebanon, VA. The Rapid City, SD location will be closing in January 2012.

In January 2008, Northrop Grumman combined its Newport News and Ship Systems sectors into a new business unit named Northrop Grumman Shipbuilding. On March 31, 2011 this was spun off as Huntington Ingalls Industries Inc (NYSE: HII).

Northrop Grumman won a training-simulation contract in July 2013 potentially worth $490 million to support the U.S. Air Force's next-generation air-combat virtual-training network.

Northrop Grumman is the primary contractor for the upcoming James Webb Space Telescope.


ENVIRONMENTAL RECORD

Based on 2008 data, researchers at the Political Economy Research Institute of the University of Massachusetts Amherst identified Northrop Grumman as the 62nd-largest corporate producer of air pollution in the United States. According to their study, Northrop Grumman facilities released more than 23,798 pounds of toxic chemicals into the air in that year. The corporation has also been linked to 52 superfund toxic waste sites.

In 2002, the Bethpage Community Park in Bethpage, New York, which was formerly owned by the company until the 1960s, was closed due to PCB contamination in the soil. The pollution stems from the company dumping admium, arsenic, chromium-tainted sludge, solvents, paints and polychlorinated biphenyls (PCBs) at the site between 1949 to 1962. Additionally, two toxic chemical plumes centered under Bethpage Community Park and other surrounding land formerly owned by Grumman or Northrop Grumman have spread to under neighboring houses. In November 2013, the Bethpage Water District filed a multimillion dollar lawsuit against Northrop Grumman in Federal Court for the Eastern District of New York alleging that company's actions contaminated the groundwater in Bethpage.

In 2003, the company was among 84 parties with which the United States Environmental Protection Agency, the U.S. Department of Justice, and the state of New York reached an estimated US$ 15 million settlement for the rehabilitation of the Mattiace Petrochemical Company Superfund site in Glen Cove, Long Island. In the same year, Northrop Grumman agreed to pay $33,214 after EPA inspectors found hazardous waste violations at the Capistrano test site.

As a response to many of the previous claims, the company has stood up as an organization for social responsibility. Among the recent projects is the Greenhouse Gas Inventory Project. To reduce the carbon footprint created by Northrop Grumman operations, and in anticipation of upcoming new regulations, the EHS Leadership Council championed an initiative in 2008 to develop a way to accurately quantify company-wide greenhouse gas emissions, and address the issue responsibly. In 2008, Northrop Grumman launched its Environmental Sustainability program, which aims to advance Northrop Grumman's commitment to environmental performance both internally and externally.


POLITICS, CONTRIBUTIONS and GOVERNMENT TIES

From 1990-2002, Northrop Grumman contributed $8.5 million to federal campaigns. According to PAC summary data compiled by Source Watch, the company gave US$1,011,260 to federal candidates in 2005-2006 election cycle, compared to $10,612,837 given by all defense contractors in the same cycle. This donation amount was only behind that of General Dynamics and Lockheed Martin in the defense industry. The majority of the contributions, 63%, went to Republicans. Former Northrop Grumman Electronics Systems chief James G. Roche served as Secretary of the Air Force for two years under George W. Bush. As reported by the Los Angeles Times, Roche would eventually be nominated to head the Army, but would be forced to withdraw his nomination among accusations of mismanaging a contract with Boeing and of failing to properly handle the Air Force sexual assault scandals of 2003. According to CorpWatch, "at least seven former officials, consultants, or shareholders of Northrop Grumman" have held posts "in the Bush administration...including Deputy Secretary of Defense Paul Wolfowitz, Vice-Presidential Chief of Staff I. Lewis Libby, Pentagon Comptroller Dov Zakheim, and Sean O'Keefe, director of NASA." Wolfowitz and Libby have both since left the government amid scandals.
TARGET PRACTICE DRONE - Cruise missile variants being rocket launched from the deck of a US Navy warship for target practice. The BQM-74 Chukar is a series of aerial target drones produced by Northrop. They are recoverable, remote controlled, subsonic aerial target missiles, capable of speeds up to Mach 0.86 and altitudes from 30 to 40,000 ft (10 to 12,000 m). Chukar is the name of an Asian species of partridge, introduced to America and as they are hunted for sport. Northrop felt that the name was appropriate for an aircraft whose purpose in life is to be shot at.

The Chukar series began in the early 1960s with a US Navy requirement for a new target drone. The company developed a prototype with the company designation of NV-105 and featuring a delta wing, flying it in 1964. The delta wing didn't work out and was replaced by a straight wing, resulting in the NV-105A, which was first flown in 1965. The NV-105A was accepted by the Navy and went into production as the MQM-74A in 1968.

The MQM-74A had a neatly tapered cigar-shaped fuselage, straight mid-mounted wings, an under-slung jet engine with the intake under the wings, and a conventional tail configuration with the tailplanes set in an inverted vee. It was powered by a Williams International WR24-6 turbojet engine with a thrust of 121 pounds (538 N), and was launched by RATO booster from the ground or a ship. The Navy purchased 1,800 MQM-74A Chukar Is. Several hundred more were purchased in total by NATO for a multinational test range on the island of Crete, as well as the Royal Navy and the Italian Navy.
AEROSPACE

Separate sectors, such as Aerospace Systems, produce aircraft for the United States and other nations. The B-2 Spirit strategic bomber, the E-8C Joint STARS surveillance aircraft, the RQ-4 Global Hawk, and the T-38 Talon supersonic trainer, are used by the US Air Force. The US Army uses Northrop Grumman's RQ-5 Hunter unmanned air vehicle, which have been in operational use for more than 10 years. The U.S. Navy uses Northrop Grumman-built aerial vehicles such as the BQM-74 Chukar, RQ-4 Global Hawk based BAMS UAS, C-2 Greyhound, E-2 Hawkeye, and the EA-6B Prowler. Northrop Grumman provides major components and assemblies for different aircraft such as F/A-18 Hornet, F/A-18E/F Super Hornet and the EA-18G Growler.

The former Mission Systems sector (now Information Systems Sector) is engaged in supporting the U.S. ballistic missile program; integrating various command, control and intelligence systems; and providing technical and management services to governmental and military customers.

Northrop Grumman intends to bid for the U.S. Air Force's next-generation strategic bomber project. Though it has not built a large manned aircraft since wrapping up B-2 Spirit production in the 1990s, the company has "been working hard to turn that perception around, with the skills and capabilities that back it up." It continues to build the RQ-4 Global Hawk, with many of the same long endurance and sensor technologies that are required for bombers.

Northrop Grumman partnered with EADS to offer the KC-30 in the U.S. Air Force's KC-X tanker competition. The U.S. Air Force chose the Northrop Grumman/EADS's KC-30 in February 2008, but the win was contested and the tanker program was halted by Defense Department in September 2008. Northrop Grumman announced in March 2010 it was withdrawing from the competition.

In November 2010, Northrop Grumman was selected by NASA for consideration for potential contract awards for heavy lift launch vehicle system concepts, and propulsion technologies.

From 2013, Northrop Grumman participates in the DARPA TERN program, and receives $2.9 million for Phase 1 and $19 million for Phase 2. The "Tactically Exploited Reconnaissance Node" program attempts to launch and recover a UAV from mid-size ships to provide long distance intelligence gathering.

NORTHROP GRUMMAN CONTACTS
Corporate Offices
Northrop Grumman Corporation
2980 Fairview Park Drive
Falls Church, VA 22042
(703) 280-2900
Clareville House
Oxendon Street
London, SW1Y 4EL, UK
Tel: +44 (0) 207-930-4173
Fax: +44 (0) 207-747-1949
Global Headquarters
Sector Headquarters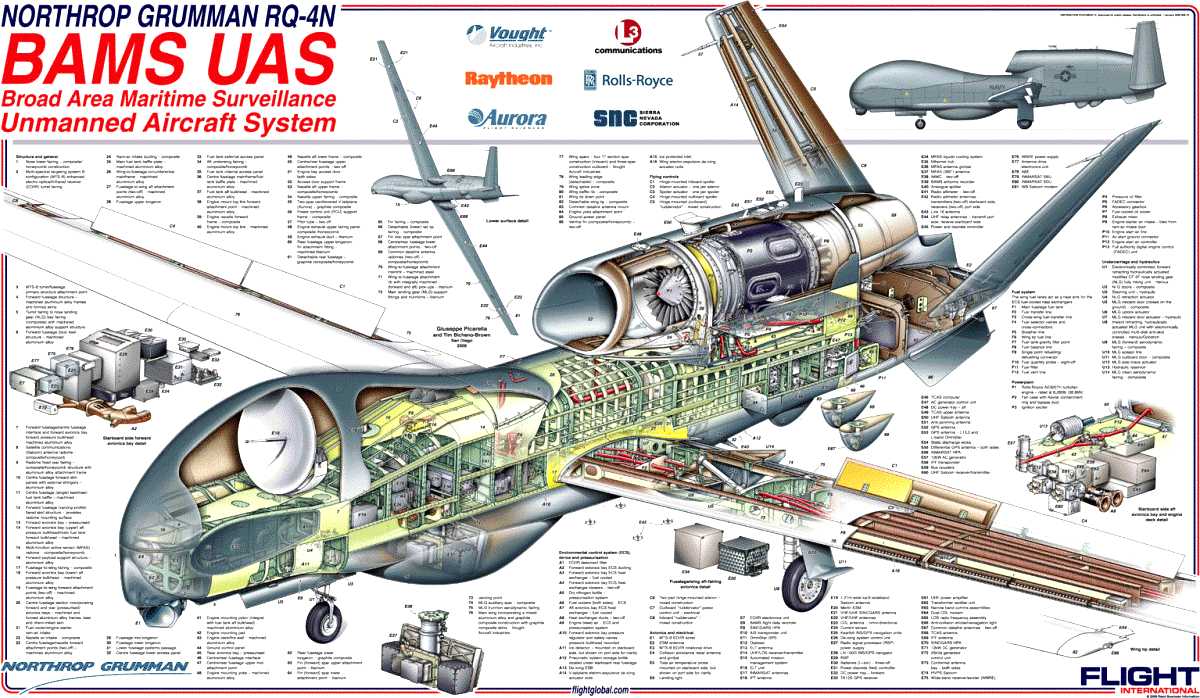 ABOUT UAVs
An unmanned aerial vehicle (UAV), commonly known as a drone and referred to as a Remotely Piloted Aircraft (RPA) by the International Civil Aviation Organization (ICAO), is an aircraft without a human pilot aboard. Its flight is controlled either autonomously by onboard computers or by the remote control of a pilot on the ground or in another vehicle. The typical launch and recovery method of an unmanned aircraft is by the function of an automatic system or an external operator on the ground. Historically, UAVs were simple remotely piloted aircraft, but autonomous control is increasingly being employed.

They are usually deployed for military and special operation applications, but also used in a small but growing number of civil applications, such as policing and firefighting, and nonmilitary security work, such as surveillance of pipelines. UAVs are often preferred for missions that are too "dull, dirty or dangerous" for manned aircraft.
PROJECT ON GOVERNMENT OVERSIGHT (POGO)
POGO, founded in 1981, is an independent non-profit organization in the United States which investigates and seeks to expose corruption and other misconduct. POGO assists whistleblowers and investigates federal agencies, Congress, and government contractors. POGO is currently led by executive director Danielle Brian.

POGO's range of investigations includes national defense and homeland security, nuclear security issues, abuse in government contracting, excessive secrecy that fails to consider the public interest, and the revolving door phenomenon in Congress and across government agencies. POGO uses investigative journalism techniques to shed light on the government's activities, including working with whistleblowers and anonymous sources and accessing information through the Freedom of Information Act (FOIA). POGO's Federal Contractor Misconduct Database is often used by investigative journalists and others who are interested in contractor misconduct.
NATIONAL SECURITY
Program areas include: A-10 Warthog Aircraft, B-1 and B-2 Bombers, Ballistic Missile Defense, Black Hawk Helicopter, Boeing Tanker Lease Deal, C-130J Transport Aircraft, C-17 Airlifter, Comanche Helicopter, Crusader Howitzer, CSAR-X, Defense Contractor Mergers, Defense and the National Interest Blog, FA-22 Fighter Aircraft, F-35 Joint Strike Fighter Aircraft, Future Combat Systems, Growler ITV, Intelligence, Littoral Combat Ship, Mine Resistant Ambush Protected Vehicles(MRAPs), Patriot Missile, Predator UAV, Spare Parts, Stryker Armored Vehicle, V-22 Osprey Aircraft, Wasteful Defense Spending.
POGO investigates military weapons to "expose" what it sees as improper influence by some defense contractors on Pentagon decision making. For example, POGO has claimed that members of the United States Congress ardently support weapons systems built or maintained in their districts, regardless of effectiveness or even Pentagon requests for these weapons. POGO believes that this behavior leads to misspending on military weapons programs, placing tax dollars and national defense at risk.
However, the OpenSecrets' website's listing of top organizations contributing donations to politicians indicates that defense companies are well down the list. Lockheed Martin, the country's largest defense contractor, is 33rd, at $22,398,020 in total contributions to politicians from 1989 to 2012. General Electric is 35th at $21,947,727. Other defense contractors are even further down the list: Boeing is 51st, with total political contributions at barely $17,884,942. Northrop Grumman is 58th, at $15,598,484. General Dynamics is 70th, at $13,894,518. The 10 top contributors are: ActBlue at $69,829,402; the American Fdn of State, County, and Municipal Employees at $61,440,473; AT&T at $49,435,290; the National Association of Realtors at $44,032,938; the NEA at $43,613,263; the SEIU at $41,809,666; Goldman Sachs at $39,830,663; the American Association for Justice at $36,480,728; the Intl Brotherhood of Electrical Workers" at $35,994,170; and the American Federation of Teachers at $34,698,466. From 1989 to 2012, ActBlue, a pro-Democrat group, contributed almost as much to politicians as the top 4 defense contractors combined.
POGO has a history of investigating and actively opposing the production of weapons that it believes to be wasteful or inefficient, even if the DOD's top military and civilian leadership deems them needed and crucial, or if these weapon systems are necessary to fill a requirement. Some of the most prominent weapons systems that POGO has investigated and opposed include the ''Freedom'' Class Littoral Combat Ship, FA-22 Fighter Aircraft, F-35 Joint Strike Fighter Aircraft, and the Black Hawk Helicopter. On the other hand, POGO has supported the production of the A-10 Warthog Aircraft for its relative effectiveness and inexpensiveness compared to what POGO considers more wasteful weapons.
ABOUT POGO's FEDERAL CONTRACTOR MISCONDUCT DATABASE (FCMD)
The government awards contracts to companies with histories of misconduct such as contract fraud and environmental, ethics, and labor violations. In the absence of a centralized federal database listing instances of misconduct, the Project On Government Oversight (POGO) is providing such data. We believe that it will lead to improved contracting decisions and public access to information about how the government spends hundreds of billions of taxpayer money each year on goods and services. Report an instance of misconduct »
Top 100 Contractors
.

.
.
.

1.

$42446.9m

59

$ 606.0m

2.

$21599.2m

47

$1254.5m

3.

$19442.8m

14

$ 278.5m

4.

$15020.1m

35

$ 850.7m

5.

$14771.1m

22

$ 479.2m

6.

$7908.1m

17

$1123.1m

7.

$7379.0m

13

$ 533.3m

8.

$7357.7m

9

$ 48.9m

9.

$6876.3m

13

$ 588.2m

10.

$4942.1m

0

$ 0.0m

11.

$4706.1m

18

$1815.6m

12.

$4508.8m

8

$ 140.6m

13.

$4498.8m

19

$ 378.3m

14.

$4408.5m

9

$ 63.5m

15.

$4039.9m

1

$ 0.0m

16.

$3934.9m

4

$ 3.8m

17.

$3862.6m

6

$ 109.7m

18.

$3843.3m

10

$ 19.8m

19.

$3445.3m

13

$ 133.4m

20.

$3145.3m

22

$ 690.7m

21.

$3093.5m

1

$ 10.0m

22.

$2942.4m

9

$ 746.5m

23.

$2847.5m

44

$ 278.3m

24.

$2774.3m

34

$ 462.1m

25.

$2665.7m

0

$ 0.0m

26.

$2615.3m

2

$ 0.1m

27.

$2514.6m

14

$ 133.8m

28.

$2505.0m

1

$ 1.0m

29.

$2277.0m

30

$ 213.7m

30.

$2193.2m

41

$ 703.5m

31.

$2148.9m

3

$ 0.6m

32.

$2124.6m

3

$ 1.6m

33.

$2122.0m

4

$ 46.5m

34.

$2067.5m

1

$ 8.7m

35.

$2057.4m

0

$ 0.0m

36.

$2032.6m

0

$ 0.0m

37.

$1953.2m

1

$ 0.1m

38.

$1894.4m

0

$ 0.0m

39.

$1843.3m

2

$ 37.5m

40.

$1744.9m

15

$ 833.9m

41.

$1646.4m

1

$ 0.0m

42.

$1592.0m

29

$ 204.4m

43.

$1574.9m

2

$ 2.9m

44.

$1472.9m

63

$14969.1m

45.

$1422.9m

21

$ 187.7m

46.

$1416.5m

8

$ 36.1m

47.

$1406.7m

3

$ 3.6m

48.

$1399.7m

2

$ 1.1m

49.

$1365.0m

1

$ 0.0m

50.

$1331.0m

17

$6843.2m

51.

$1293.9m

0

$ 0.0m

52.

$1287.7m

3

$ 0.3m

53.

$1247.3m

0

$ 0.0m

54.

$1240.8m

12

$ 23.3m

55.

$1239.8m

11

$3403.7m

56.

$1211.0m

0

$ 0.0m

57.

$1172.1m

1

$ 16.0m

58.

$1140.1m

1

$ 0.0m

59.

$1125.5m

0

$ 0.0m

60.

$1082.2m

0

$ 0.0m

61.

$1074.3m

4

$ 643.0m

62.

$1052.4m

6

$ 7.3m

63.

$1051.7m

0

$ 0.0m

64.

$1037.9m

28

$ 70.3m

65.

$1035.6m

1

$ 0.0m

66.

$1000.4m

2

$ 0.2m

67.

$ 984.7m

7

$ 6.7m

68.

$ 968.0m

7

$ 122.0m

69.

$ 955.7m

24

$ 477.5m

70.

$ 952.9m

1

$ 6.0m

71.

$ 941.4m

0

$ 0.0m

72.

$ 916.3m

1

$ 2.5m

73.

$ 913.4m

34

$1327.5m

74.

$ 905.9m

1

$ 0.0m

75.

$ 905.3m

28

$ 283.5m

76.

$ 904.1m

1

$ 0.0m

77.

$ 900.8m

0

$ 0.0m

78.

$ 865.4m

12

$ 487.6m

79.

$ 853.3m

4

$ 12.9m

80.

$ 835.9m

0

$ 0.0m

81.

$ 805.2m

0

$ 0.0m

82.

$ 794.1m

5

$ 52.9m

83.

$ 789.2m

8

$ 289.9m

84.

$ 785.5m

1

$ 0.0m

85.

$ 764.5m

1

$ 3.1m

86.

$ 762.8m

1

$ 0.0m

87.

$ 759.6m

0

$ 0.0m

88.

$ 751.9m

0

$ 0.0m

89.

$ 743.0m

11

$ 34.3m

90.

$ 742.7m

0

$ 0.0m

91.

$ 733.1m

5

$ 29.7m

92.

$ 700.9m

13

$ 47.4m

93.

$ 692.5m

7

$ 59.3m

94.

$ 690.9m

2

$ 0.0m

95.

$ 686.6m

0

$ 0.0m

96.

$ 675.0m

1

$ 0.0m

97.

$ 665.4m

0

$ 0.0m

98.

$ 661.6m

4

$ 0.0m

99.

$ 647.9m

1

$ 0.0m

100.

$ 638.3m

1

$ 0.0m

Total

$294768.5m

941

$42250.7m
LINKS & REFERENCE
Youtube northrop grumman media
Times of Sandiego 2014 Northrop-grumman-signs-306-million-global-hawk-contract
Marine Link Northrop Grumman advances unmanned capabilities
News Maritime Leavitt tapped head northrop grumman
Globe News Wire Nov 2014 Nov Northrop Grumman Appoints Todd Leavitt VP of Maritime Systems Business Unit
http://www.flightglobal.com/landingpage/Beth%20Stevenson.html
http://news.maritimejobs.com/news/leavitt-tapped-head-northrop-grumman-592985
http://www.marinelink.com/news/capabilities-advances378157.aspx
https://www.facebook.com/NorthropGrumman
https://twitter.com/northropgrumman
http://www.northropgrumman.com/
http://www.youtube.com/user/northropgrummanmedia
http://en.wikipedia.org/wiki/Northrop_Grumman
http://timesofsandiego.com/business/2014/11/12/northrop-grumman-signs-306-million-global-hawk-contract/
http://www.totallyunmanned.com/
http://www.wired.com/2013/11/drone-lasers/
http://en.wikipedia.org/wiki/Unmanned_aerial_system
http://www.uas-event.com/
http://www.uas-event.com/Content/Call-for-papers-now-open/6_11/
http://www.wired.com/wiredenterprise/2013/08/drone-autopilot/?mbid=social11284284
DSEI unmanned aerial systems 2014
http://www.dsei.co.uk/page.cfm/link=127
http://rt.com/news/157340-us-drones-military-defense/
https://www.youtube.com/watch?v=_KxZa8W_H4M
http://www.wired.com/design/2013/02/crazyflie-nano/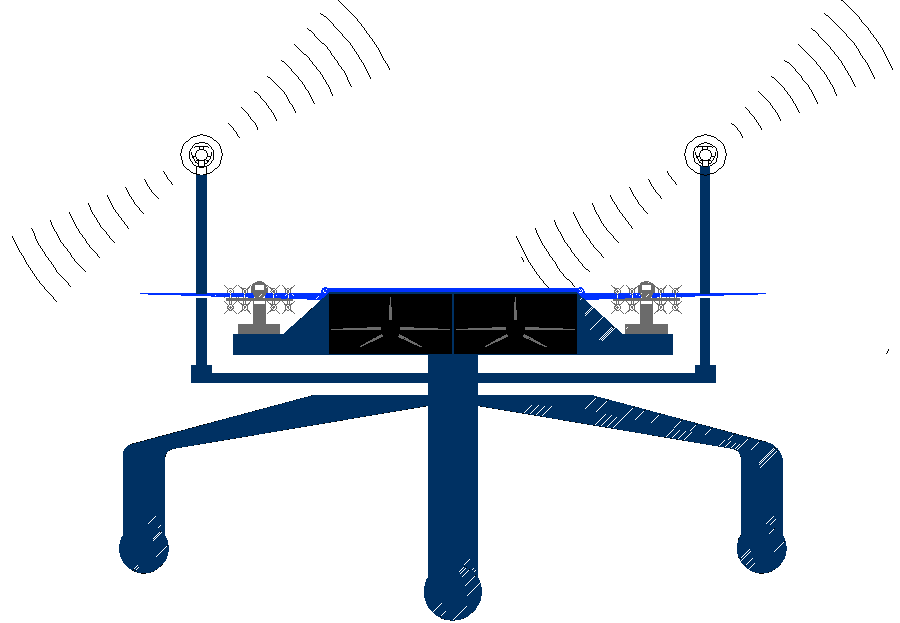 / | \
/ | \
/ | \
/ | \
/ | \

SUSTAINABLE INNOVATION - A radical departure from the norm, but then thought leaders may only lead by thinking things through to their logical conclusion - which when forecast many years hence - is bound to appear considerably changed to that we know today. The Bluefish ZCC is a concept for a general purpose platform that might enjoy use as a countermeasure to the increasing number of aerial drones (at the moment enjoying 'uncontested airspace') to log and monitor, and if necessary shoot down airborne vehicles (under human command) that violate sovereign airspace. Strategic patrols of ZCCs could form a shield against invasion, much like the Israeli Iron Dome. A ZCC robot ship is designed to use no diesel fuel to monitor the oceans autonomously and continuously 24/7 and 365 days a year. This vessel would pay for itself in fuel saved every ten years. Any agency employing solar energy for transport will lower their carbon footprint and reduce their energy bill in one stroke. BMS are looking for international development (collaboration) partners to develop the concept and take to market.
NAVY FEARS - A manned ship with a crew is unlikely to be able to fix a large diesel or gas turbine at sea. Nuclear powered ships also require docking for serious breakdowns. Minor issues will benefit a ship by having a crew onboard as a quick fix. The advantage with an unmanned ship is that the robot captain will never leave the ship, maintaining communications, steerage, etc, until relief arrives. For nuclear powered vessels, the advantages are staggering, where the loss of life is eliminated. Submarines would need to be supported to make this work. Contact BMS to find out more.
Whereas, with an older manned ship, breakdown is more likely, but with an unmanned vessel, early warning of potential failures is built into the autonomous regime. Typically, there would be several layers of redundancy in a ship that is designed to operate unmanned. Thus, if a major failure occurred, the vessel might limp to port. This is particularly important with unmanned submarines.