The Offshore Survey conference will be held alongside Ocean Business 2015. The exhibition and workshops are all FREE to attend, there is a fee to attend the conference.
CALL FOR PAPERS - Deadline for Submission 3rd November 2014, now closed.

This call for papers aims to cover a broad spectrum of what the offshore survey community can achieve. The Committee hope to cover all these important topics across the 2 days. The conference committee will choose the final selection of papers after the 3rd November deadline. The five Topic Areas for the 2015 conference are grouped as follows:
Subsea Positioning Systems / Equipment including:

Subsea acoustics
Metrology
Underwater systems
Inertial
Systems integration


Advances in Survey Techniques including:

Surveillance and monitoring
Innovative surface vessel solutions
AUV / UUV advances
ROVs
Geophysical (sub-bottom) techniques and systems
Seismic acquisition
Oceanographic solutions


Survey Operations and Applications

Charting (SOLAS / EEZ etc)
Offshore engineering site surveys
Pipeline surveys
Renewable energy
Geophysical survey
Geotechnical investigation
Inter-tidal operations
Oceanography
Coastal surveys incl. biodiversity and ecological studies
Offshore / coastal engineering and construction
Structural monitoring
Coastal flooding


Data Processing and Visualisation

Satellite imagery and remote sensing
Advances in visualisation techniques
Integrated solutions – more bang for the buck
Fast data processing techniques
Crowd sourced data – advantages and pitfalls


Industry and Professional Issues

Industry guidelines
Industry perspective on the future
SEAVAX SCOUT - A 'proof of concept' model for a robot ship that is designed to vacuum up plastic ocean waste, incorporates a UAV for advanced surveying to assist a fleet of autonomous vessels to perform their toxic resource recovery task. The Indian Navy are proposing using IC powered aerial drones for their military fleets. BMS are interested in deploying electrically powered unmanned craft with a significant range for marine scouting missions - that recharge from their mother-ship on return to the landing deck - in this case at the rear of the vessel. The Global Ocean Commission is looking at ways of tackling ocean waste at source.
TECHNICAL COMMITTEE
Helen Atkinson
Operations & Publications Manager
Both THS UK and the International Federation of Hydrographic Societies
William Heaps
Assistant Marine Advisor
Associated British Ports, UK
David Parker
Chairman of The Hydrographic Society UK/Civil Hydrography Manager
UK Hydrographic Office, UK
Sam Hanton
Chief Surveyor
Nautronix Plc, UK
Nick Hough
Technical Advisor
IMCA, UK
Scott Winning
UK Project Survey Lead
Subsea 7, UK
Peter Blackler
General Manager
Horizon Geosciences, United Arab Emirates

Andrew Waddington
Managing Director
Unmanned Survey Solutions & Andy Waddington Hydrographic Consultants, UK
Dave Roberts
General Manager
NCS Survey, Norway
SEAVAX EVOLUTION - The above is a proposed trimaran test rig in 1/20th scale, for a plastic harvesting robot, using off-the-shelf components, just to get a feel for concept. This is in no way a complete solution, but then we have to start somewhere. What we learn from these small scale experiments, could eventually help us to formulate a dual purpose, ocean capable cruiser, to clean up the English Channel and local harbours, with a view to cleaning up the marine environment and improving the quality of beaches and locally caught fish, etc. Full size, this autonomous vessel could harvest up to 50 tons of plastic, before it had to offload. There is an existing market for recycled plastic.
INDUSTRY LINKS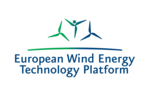 CONTACTS

Web: http://www.offshoresurvey.co.uk/
Web:www.oceanbusiness.com
Email: info@oceanbusiness.com
ORGANISED BY:
Diversified Communications UK
The Pike House, George Street
Nailsworth, Gloucestershire, GL6 0AG

Email: info@oceanbusiness.com
Tel: +44(0) 1453 836363
Fax: +44(0) 870 486 7249
LINKS
Ocean Business Conference Surveying call for papers
http://www.oceanbusiness.com/conference/call-for-papers/
ACID OCEANS - ARCTIC - ATLANTIC - BALTIC - BERING - CARIBBEAN - CORAL - EAST CHINA - ENGLISH CH
GULF MEXICO - INDIAN - MEDITERRANEAN - NORTH SEA - PACIFIC - PERSIAN GULF - SEA JAPAN - STH CHINA
PLANKTON - PLASTIC - PLASTIC OCEANS