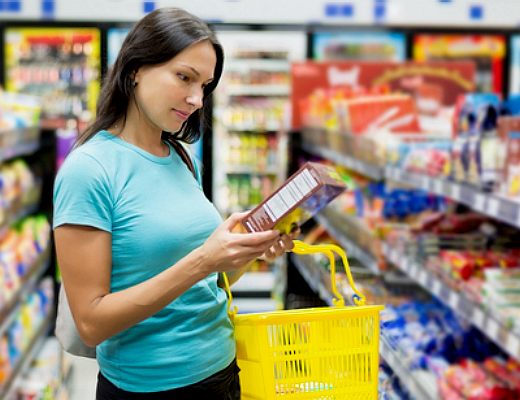 Consumer awareness is crucial if recycling targets are to be achieved. Shoppers do read labels and are prepared to pay a bit extra for a product that conforms to their vision for a better future. That includes packaging that does not end up in the ocean killing marine mammals, birds and poisoning the fish that we live on.
It is a nightmare, fortunately one shared by legislators. Plastic is our friend and our enemy all at the same time, but only because we are on a learning curve - having sullied the purity of the oceans, thousands of people are now wondering what can be done to clean it up.
LANDFILL
Bourne out of the need to stop landfill, itself a form of pollution of nature, the current requirement to recycle plastic could help us to make a business case that investors might agree is part of the cure to ocean cleanup. That is because plastic waste may be seen as a commodity, provided that it can be harvested economically. It is a technical challenge, that is being looked at in terms of viability.
PACKAGING RECOVERY NOTES
A Packaging Recovery Note (PRN) is a type of document that provides evidence that waste packaging material has been recycled into a new product. They form a key part of the Producer Responsibility Obligations (Packaging Waste) Regulations 2007 which covers Great Britain.

Packaging Recovery Notes can be issued by accredited reprocessors when they have recovered and recycled a tonne of packaging material. The accredited reprocessor can sell the Packaging Recovery Note to obligated companies or Compliance Schemes who use the Packaging Recovery Note to prove that a tonne of packaging material has been recycled on their behalf, or their members behalf. We need to know that the UK and other governments around the world will honor such schemes for collectors of ocean waste.
There is thus a potential market for suitable recovered plastics where BMS would need to become an accredited reprocessor - a long hill to climb from a standing start, where the recovery technology at the moment does not exist.
Consider also that such trade is unlikely to cover the costs of operating a fleet of robot ships, without top up from the UN, IMO or other ocean monitors, perhaps by way of a contract to:-
a) Develop a method of collecting the waste, and
b) Land such waste in verifiable quantities for recycling.
It did occur to us that when plastic that is recovered from the sea goes into products, that such items could then be sold as "Ocean Friendly." Much like "Dolphin Friendly" tuna. We are sure this will appeal to the buying public and that consumers would switch to brands that are actively supporting ocean cleanups.
EC PACKAGING AND WASTE REGULATIONS
The EC Packaging and Packaging Waste Regulations were introduced in 1997 to prevent the production of packaging waste and reduce the amount of waste for final disposal through packaging re-use, recycling and other forms of recovery. Until recently, the UK was considered "the dustbin of Europe", sending more waste to landfill than any other European country. However in 2009, over 70% of waste was directed from landfill, demonstrating the success of the UK's efforts, which includes the PRN system.
Packaging recycling obligations for packaging producers are determined by national business targets set by the government. The last round of targets were announced in the Budget for 2012 and cover the five year period form 2013-17 as seen below. This includes a new split target for glass to encourage more cullet to be sent for re-melt rather than other applications such as aggregates.

The targets are intended to ensure that the UK complies with the packaging recycling targets set out in the Packaging and Packaging Waste Directive which are currently under review. While targets in the existing Directive have already been achieved, these recycling levels must be maintained and the review is proposing to raise the overall target to 80% by 2030.
How they monitor and compare plastic production to plastic recycling, to get the percentages is interesting. Any discrepancy between input and output - must surely be plastic waste that leaves our shores for the vast oceans. But that waste should be accounted for and included in targets.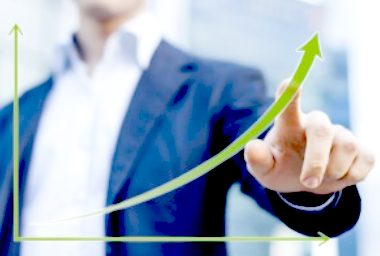 TARGETS FOR UK BUSINESSES
| | | | | | |
| --- | --- | --- | --- | --- | --- |
| | 2013 (%) | 2014 (%) | 2015 (%) | 2016 (%) | 2017 (%) |
| Paper/card | 69.5 | 69.5 | 69.5 | 69.5 | 69.5 |
| | 81 (63%*) | 75 (65%*) | 76 (66%) | 77 (67%) | 77 (67%) |
| | 43 | 46 | 49 | 52 | 55 |
| | 72 | 73 | 74 | 75 | 76 |
| Plastic | 37 | 42 | 47 | 52 | 57 |
| | 22 | 22 | 22 | 22 | 22 |
| Total Recovery | 75 | 76 | 77 | 78 | 79 |
| Of which recycling | 69 | 69.9 | 70.8 | 71.8 | 72.7 |
PROPOSED EU TARGETS 2020 0 2030
| | | | |
| --- | --- | --- | --- |
| | Target by end of 2020 (%) | Target by end of 2025 (%) | Target by the end of 2030 (%) |
| Paper and board | 85 | 90 | - |
| Glass | 70 | 80 | 90 |
| Aluminium | 70 | 80 | 90 |
| Steel | 70 | 80 | 90 |
| Plastic | 45 | 60 | Subject to review |
| Wood | 50 | 65 | 80 |
| Total prepared for reuse and recovery | 60 | 70 | 80 |
PRN PLASTIC RECOVERY NOTES PRICE PER TONNE IN MAY 2012
Data published on the Environment Agency's National Packaging Waste Database shows that between January and March 2012, only 1.72 million tonnes of waste was recovered or recycled by packaging waste compliance schemes compared with 1.80 million tonnes during the same period the year before (-4.4 per cent).

While paper and steel recycling rates showed increase, the provisional figures also showed plastic reprocessing rates drop by 16 cent and glass by 15 per cent in comparison to the same quarter in 2011. The report has alarmed members of the plastic industry who have seen the prices paid for plastic packaging recovery notes (PRNs) rise from around £9-10 a tonne to as much as £15, and are feeling the strain to reach the strict Budget 2012 recycling targets, outlined in March this year. Currently, the recycling target for plastic is set at 32 per cent and glass at 81 per cent, but with plastic targets set to rise by five per cent every year for the next five years (reaching up to 57 per cent by 2017) there are some that feel the targets to be unachievable. In February, the British Plastics Federation openly criticized the impending rise in recycling targets, saying that adopting them would directly cost packaging producers £70 million over the course of the five years, creating an unfair 'tax' on the UK packaging sector.

The alarm-raising report was issued just days before Defra announced that English recycling rates are on the up. Defra's provisional quarterly estimates for local authority collected waste in England (released on 3 May) suggested that between the financial year 2010/11 and the rolling year October 2010 to September 2011, the tonnage of waste sent to landfill decreased by 7.6 per cent (10.5 million tonnes), household waste production decreased by 1.4 per cent (23.1 million tonnes) and household recycling increased from 41.5 per cent to 42.5 per cent.

The difference between the two reports may be due to the fact that some large reprocessors and exporters (including Mainetti UK Ltd and CK Polymers Ltd) are still to report their first quarter data to the National Packaging Waste Database, so the PRN figures may yet be revised upwards. Duncan Simpson, Director of Sales and Marketing at compliance scheme Valpak, also suggested that the National Packaging Waste Database figures start below target but pick up as the year goes on: "Over the last few years quarter one tonnage has been slow so it is too early yet to come to any conclusions."

In 2011, plastic recycling was 19,800 tonnes out of the previous year's figures in the first quarter, but ended almost 2,000 tonnes over target. Final estimates for 2011/12 will be published in November 2012.
RECYCLING

Recyclable plastics are polypropylene (PP), polyethylene (PE) and polystyrene (PS). Plastics need to be clean before they can be used as fillers, or as plastic for new products, or even for conversion to oil via pyrolysis.
THE CIRCULAR ECONOMY
The European Commission adopted the Communication "Towards a circular economy: a zero waste programme for Europe" and annex to establish a common and coherent EU framework to promote the circular economy. Turning Europe into a more circular economy means:
boosting recycling and preventing the loss of valuable materials;

creating jobs and economic growth;

showing how new business models, eco-design and industrial symbiosis can move us towards zero-waste;

reducing greenhouse emissions and environmental impacts.
As part of the circular economy package, the Commission also adopted a legislative proposal to review recycling and other waste-related targets in the EU and annex. Achieving the new waste targets would create 180 000 new jobs, while making Europe more competitive and reducing demand for costly scarce resources. The proposal aims to:
Increase recycling/re-use of municipal waste to 70% in 2030;

Increase packaging waste recycling/re-use to 80% in 2030 with material-specific targets set to gradually increase between 2020 and 2030 (to reach 90 % for paper by 2025 and 60% for plastics, 80% for wood, 90% of ferrous metal, aluminium and glass by the end of 2030);

Phase out landfilling by 2025 for recyclable (including plastics, paper, metals, glass and bio-waste) waste in non hazardous waste landfills – corresponding to a maximum landfilling rate of 25%;

Reduce food waste generation by 30% by 2025;

Introduce an early warning system to anticipate and avoid possible compliance difficulties;

Ensure full traceability of hazardous waste;

Increase the cost-effectiveness of Extended Producer Responsibility schemes by defining minimum conditions;

Simplify the reporting obligations and lighten obligations affecting SMEs;

Harmonise and streamline the calculation of the targets and improve the reliability of key statistics;

Improve the overall coherence by aligning definitions and removing obsolete legal requirements.
To help the circular economy become reality, the Commission adopted other initiatives, such as proposals for sustainable buildings, green employment and green action for SMEs.
KEY DOCUMENTS:
WHAT IS A CIRCULAR ECONOMY ?
Since the industrial revolution, waste has constantly grown. This is because our economies have used a "take-make-consume and dispose" pattern of growth – a linear model which assumes that resources are abundant, available and cheap to dispose of.
What we need is a more circular economy. This means re-using, repairing, refurbishing and recycling existing materials and products. What used to be regarded as 'waste' can be turned into a resource. All resources need to be managed more efficiently throughout their life cycle.
Using resources more efficiently will also bring new growth and job opportunities. Better eco-design, waste prevention and reuse can bring net savings for EU businesses of up to EUR 600 billion, while also reducing total annual greenhouse gas emissions. Additional measures to increase resource productivity by 30% by 2030 could boost GDP by nearly 1%, while creating 2 million additional jobs.
Moving towards a circular economy is at the heart of the resource efficiency agenda established under the Europe 2020 Strategy for smart, sustainable and inclusive growth. The main ideas on how to do more with less are being taken further in the EU's Environment Action Programme to 2020.
The European Commission's 'Generation Awake' campaign on resource-efficiency focuses on what each one of us can do in our daily life to save water, energy and other natural resources, and turn waste into a resource.
EXTRACT from the Work programme for 2015 (Commission Implementing decision C(2014)10276 final of 09.01.2015)

1.1.3 Priorities of the year, objectives pursued and expected results

In the framework of the sub-programme for environment, the integrated projects (IP) aim at implementing one of the following environmental plans or strategies required by specific environmental Union legislation, developed pursuant to other Union acts or developed by Member States' authorities:

Natura 2000 network management: Prioritised Action Frameworks

Waste: Waste Management Plans
Water: River basin management plans
Air: Air quality management plans
The integrated projects financed under this AWP will be completed in 2020 or later and they are expected to contribute to the achievement of the following outcomes:
WATER No. of river basin districts (RBD) covered by IPs

Implementation of compliant and efficient river basin management plans (RBMP) in the covered RBD, in
conformity with article 4 of the Water Framework Directive 2000/60/EC. Additional funding mobilised

WASTE No. of EU regions covered by waste IPs

Putting in place and implementing compliant and efficient Waste Management Plans (WMP).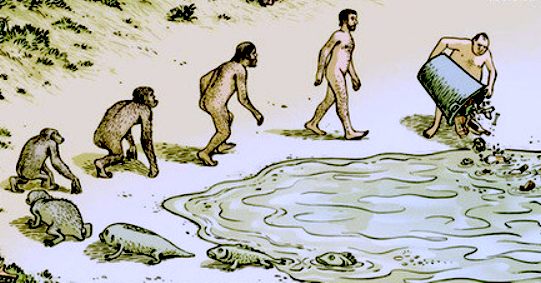 This is a true picture at the moment. Seafill instead of Landfill
ARCTIC - ATLANTIC - BALTIC - BERING - CARIBBEAN - CORAL - EAST CHINA - ENGLISH CH - GULF MEXICO
INDIAN - MEDITERRANEAN - NORTH SEA - PACIFIC - PERSIAN GULF - SEA JAPAN - STH CHINA
LINKS & REFERENCE
Blest Japan Plastic to Oil converters
Environment Japanese Government Blest
Facebook Blest-Japan-waste-plastic-oiling-system
Plastic Boards
JBI Global
Gasification
Lets recycle packaging targets
http://www.sustainablepackaging.org/
http://www.letsrecycle.com/packaging/targets/
http://www.t2e.co.uk/packaging-recovery-note.html
http://recyclingtechnologies.co.uk/
http://www.recycle.co.uk/
http://en.wikipedia.org/wiki/Pyrolysis
http://www.greatrecovery.org.uk/plastic-its-a-lovehate-thing/
http://www.greatrecovery.org.uk/
http://www.epsrc.ac.uk/
http://www.plasticboards.com
http://jbiglobal.com/
http://www.gasification.org/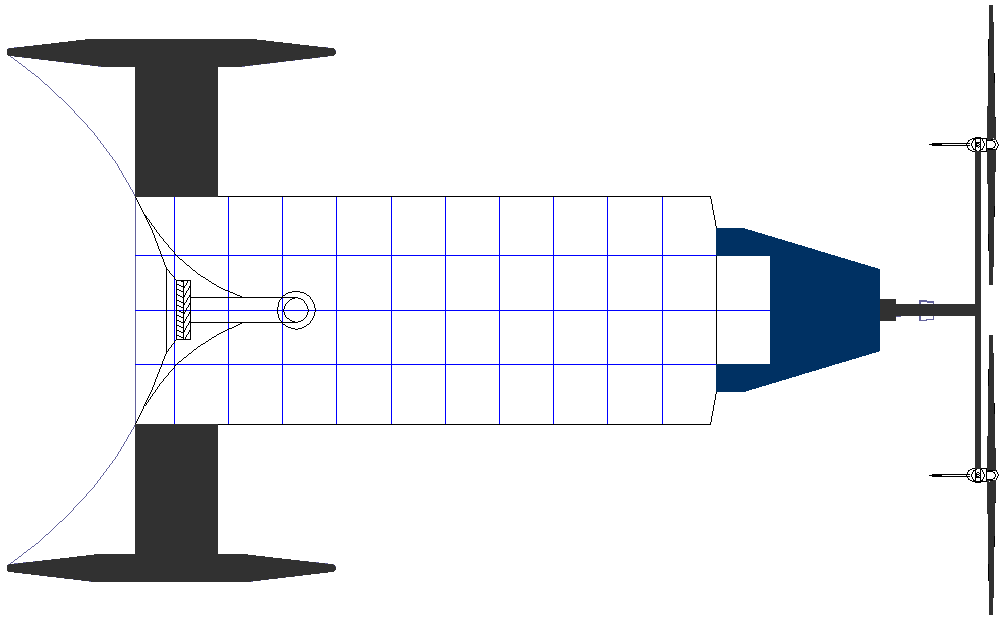 PATENT PENDING - A non-polluting vessel such as the Bluefish ZCC concept could be an ideal base machine when it comes to filtering garbage from the world's ocean gyres. The concept could be a core ingredient to achieving a truly circular economy. The SeaVax concept is derived from the Bluefish formula, to be transformed into a robotic ocean workhorse to vacuum our oceans clean. This design uses no diesel fuel to cruise the oceans autonomously (COLREGS compliant) 24/7 and 365 days a year except for servicing downtime. With such awesome power generating capability, a ZCC can be adapted to extract plastic waste from ocean garbage patches. Several of these cleaners operating as Atlantic, Indian and Pacific ocean fleets could make such conservation measures cost effective, and even potentially attractive to governments around the world - for the health of the world. Recovered plastic could be processed to produce oil, energy or recycled products. Better than letting fish and seabirds eat the waste and kill themselves, and who knows how that may affect us, where seafood is an essential resource for mankind and toxicity levels increase further up the food chain. Sushi anyone?
ARCTIC - ATLANTIC - BALTIC - BERING - CARIBBEAN - CORAL - EAST CHINA - ENGLISH CH - GULF MEXICO
INDIAN - MEDITERRANEAN - NORTH SEA - PACIFIC - PERSIAN GULF - SEA JAPAN - STH CHINA
PLASTIC OCEANS - RISING SEA LEVELS