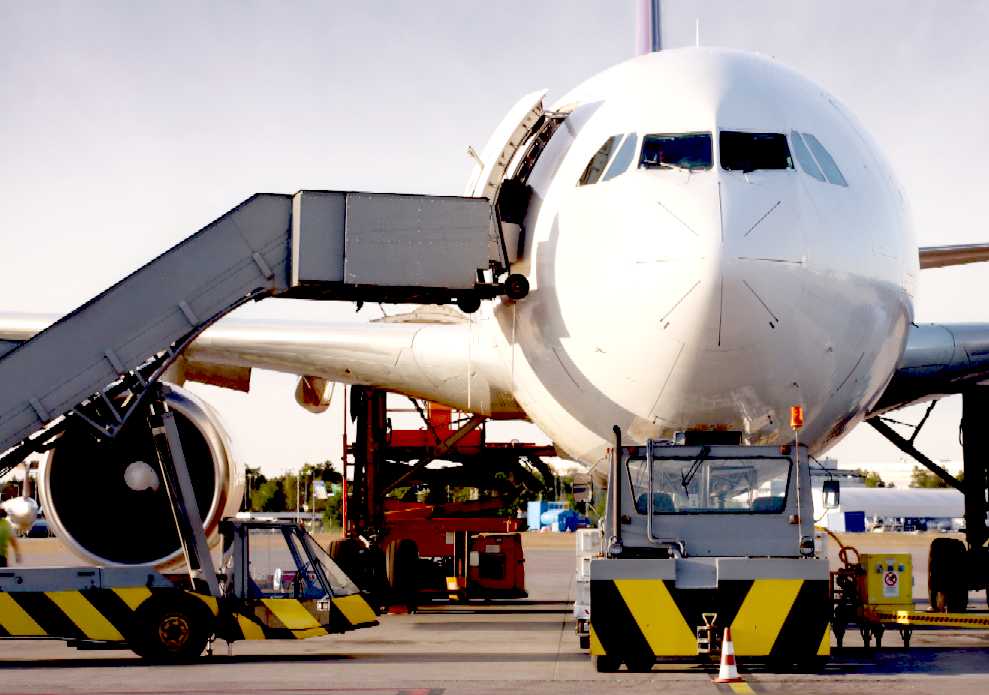 FEDERAL AVIATION AUTHORITY - FAA
The Federal Aviation Administration (FAA) is the national aviation authority of the United States. An agency of the United States Department of Transportation, it has authority to regulate and oversee all aspects of American civil aviation. The Federal Aviation Act of 1958 created the organization under the name Federal Aviation Agency. The agency adopted its current name in 1966 when it became a part of the U.S. Department of Transportation.
CIVIL AVIATION AUTHORITY - CAA
The Civil Aviation Authority (CAA) is the statutory corporation which oversees and regulates all aspects of civil aviation in the United Kingdom. The CAA head office is located in the CAA House on Kingsway in Holborn, London Borough of Camden. The CAA Safety Regulation Group is in the Aviation House in Gatwick Airport in Crawley, England.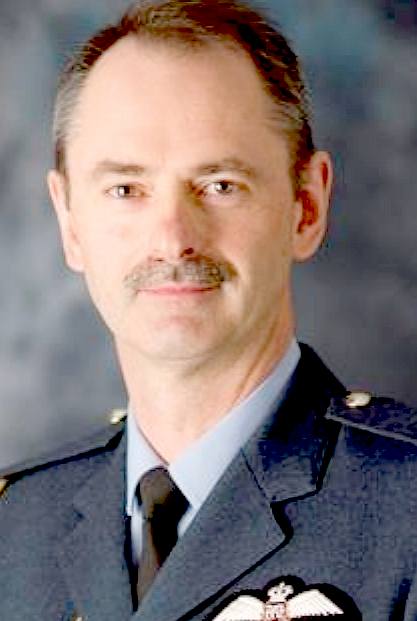 MILITARY AVIATION AUTHORITY - MAA
The MAA is part of the Ministry of Defence (MOD). It is an independent and autonomous organization responsible for the regulation, surveillance, inspection and assurance of the Defence Air operating and technical domains. The MAA functions to ensure the safe design and use of military air systems in the UK, and that appropriate standards of Air Safety are maintained in delivering operational capability.

The MAA draws the authority to discharge its regulatory role from a Charter signed by the Secretary of State. The Charter specifies the MAA's high level governance arrangements and broad responsibilities, and is led by a 3* Director General (DG) who is based in Level 6, Zone L, MOD Main Building, Whitehall, London, SW1A 2HB. That said, the MAA, is located at MOD Abbey Wood (North), Bristol.

The Military Aviation Authority (MAA) was established on 1 April 2010 in response to the recommendations made by Mr Justice Haddon-Cave in his Nimrod Review, which called for a radical overhaul of military airworthiness regulation (RN, Army or RAF). The authority incorporates the former Directorate of Aviation Regulation & Safety, previously the Defence Aviation Safety Centre (DASC) which had been located at RAF Bentley Priory until the station closed in 2008 and the organisation moved to RAF Northolt.
REGULATORS v POLICING WITH DRONES
The widespread use of drones during the war on Al Qaeda in the Middle East has generated significant debate about the use of unmanned systems in a combat role in general. We were ourselves concerned at what appeared to be butchery of a helpless nation. Thus, we are treating this subject with the attention it deserves. It may boil down to proportionality - that of course assumes adequate built in command and control safety features to ensure a proportional response.
For the purposes of this subject, we are assuming that weaponized unmanned aircraft systems of increasing complexity and degree of autonomous operation will be deployed in the future by nearly all countries operating ships, etc. Indeed, that is our mantra. The focus of our analysis will be on the legal compliance as relates to the deployment of Seawolf enabled vessels, two examples of which are depicted below, the robot version a logical development from a reduced crew autonomous ship.
UNITED KINGDOM
In 2007, Merseyside Police was reported to be conducting tests with a UAV. Merseyside Police caught a car thief with a UAV in 2010, but about a week later had to stop UAV operations as the UAV was not licenced. Regulations introduced at the start of 2010 required any aerial surveillance by unmanned aircraft - no matter the size of the drone - to be licenced. A licence was granted by the Civil Aviation Authority but the UAV was lost soon after during a training exercise in Aigburth, Liverpool, when it crashed in the River Mersey. and the police stated the UAV would not be replaced due to operational limitations and the cost of staff training.

In 2012, the Ulster Society for the Prevention of Cruelty to Animals used a quadcopter UAV to deter badger baiters in Northern Ireland. In March 2013, the British League Against Cruel Sports announced they had carried out trial flights with UAVs and planned to use a fixed-wing OpenRanger and an "Octocopter" to gather evidence to make private prosecutions against illegal hunting of foxes and other animals. The UAVs were supplied by ShadowView. A spokesman for Privacy International said that "licencing and permission for drones is only on the basis of health and safety, without considering whether privacy rights are violated." The CAA rules are that UAV aircraft less than 20 kilograms in weight must be in direct visual contact with the pilot, cannot fly within 150 meters of a congested area or within 50 meters of a person or vehicle, and cannot be used for commercial activity. Staffordshire police were reported to be using UAVs as alternatives to standard police support units in 2012.

In March 2014, Sussex Police announced a pilot project using an Aeryon Skyranger for three months at Gatwick Airport. The project is funded by the Association of Chief Police Officers to test the effectiveness of the technology in policing. The equipment costs £35,000 with the training of four police officers costing £10,000.

In April 2014, Robert Knowles of Barrow-in-Furness was prosecuted by the Civil Aviation Authority and pleaded guilty of flying a small UAV within 50 m of the Walney Bridge and the BAE Systems submarine testing facility. Knowles claimed that he had been flying in a field a mile and a half from the BAE Systems base but had lost radio contact with the craft, which flew on for more than three minutes after that. He was fined £800 and ordered to pay legal costs of £3,500. The CAA claimed that the case raised safety issues related to flying unmanned aircraft.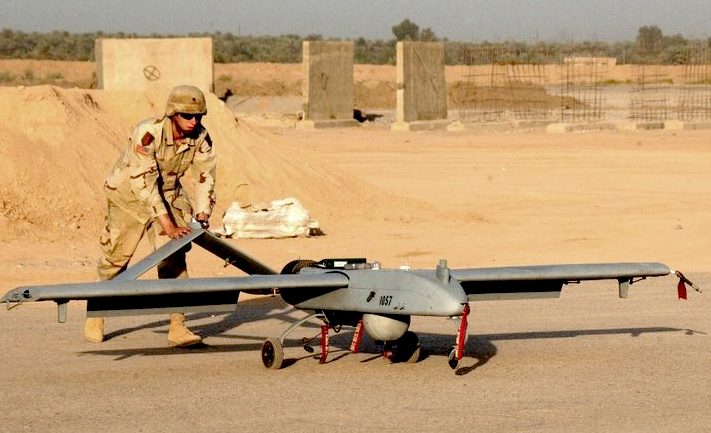 USA SURVEILLANCE & POLICING
UAVs can be powerful surveillance tools by carrying camera systems capable of license plate scanning and thermal imaging as well as radio equipment and other sensors. The Electronic Frontier Foundation filed a Freedom of Information Act request on 10 January 2012 against the Federal Aviation Administration. As a result of the request, the FAA released a list of the names of all public and private entities that have applied for authorizations to fly UAVs domestically. Some of these government licenses belong to the U.S. Customs and Border Protection, a component of the Department of Homeland Security. UAVs have been used by U.S. Customs and Border Protection to patrol United States borders since 2005, and the agency currently owns 10 UAVs with plans to use armed drones.

A May 2012, report issued by the DHS Inspector General found that CBP "needs to improve planning of its unmanned aircraft systems program to address its level of operation, program funding, and resource requirements, along with stakeholder needs". Also, despite the Bureau's limited mission to safeguard the borders, the Bureau often flies missions for the FBI, the Department of Defense, NOAA, local law enforcement, and other agencies. In December 2011, the CBP made headlines when reporters discovered that the agency's UAVs were being used to assist local law enforcement in relation to cattle raiding in North Dakota without receiving prior approval from the FAA or any other agency.

Individuals in the United States have few legal privacy protections from aerial surveillance conducted through UAVs. In 'Florida v. Riley,' the United States Supreme Court held that individuals do not have the right to privacy from police observation from public airspace. The weakness of legal protection from UAV surveillance have led to calls from civil liberties advocacy groups for the U.S. government to issue laws and regulations that establish both privacy protections and greater transparency regarding the use of UAVs to gather information about individuals. As an example, the American Civil Liberties Union (ACLU) has warned of a "nightmare scenario" in the future where the police might be able, with computer technology, to combine mobile phone tracking with video data and build up a database of people's routine daily movements.

In February 2013, Seattle mayor Michael McGinn ordered the Seattle Police Department to abandon plans to use UAVs after objections from residents. Two DraganflyerX6 craft had been purchased with a federal grant and the police had been granted FAA approval though they had not started using them. The vehicles were to be returned to the manufacturer. Seattle Police Department had announced in October 2012 that they were drafting a policy and they were one of the first police forces in the United States to receive approval from the federal government to use UAVs. Opponents of the programme included the Washington chapter of the ACLU. The ACLU has also been concerned with privacy over drones that the Los Angeles Police Department had acquired.

On 24 February 2012, the Electronic Privacy Information Center, joined by over 100 organizations, experts, and members of the public, submitted a petition to the FAA requesting a public rule-making on the privacy impact of UAV use in U.S. airspace. In June 2012, Senator Rand Paul and Representative Austin Scott both introduced legislation that would require law enforcement to obtain a warrant before using a UAV to conduct surveillance of criminal activities. EPIC has stated that transparency and accountability must be built into the FAA's system of UAV/UAS/RPV regulation in order to provide basic protections to the public.

While Congress rapidly moves ahead to authorize further use of domestic UAVs, many remain skeptical regarding privacy concerns. Some privacy scholars argue that the domestic use of UAVs for surveillance will ultimately benefit privacy by encouraging society to demand greater privacy rights.

"Associated today with the theatre of war, the widespread domestic use of drones for surveillance seems inevitable. Existing privacy law will not stand in its way. It may be tempting to conclude on this basis that drones will further erode our individual and collective privacy. Yet the opposite may happen. Drones may help restore our mental model of a privacy violation. They could be just the visceral jolt society needs to drag privacy law into the twenty-first century."

— M. Ryan Calo

FBI Director Robert Mueller testified before the Senate Judiciary Committee on 19 June 2013 that the FBI owns and uses UAVs for the purposes of "surveillance".

The use of drone aircraft that killed civilians during recent conflicts started the legal ball rolling, with most navies now realizing that robots at sea are both legal and necessary. Conventional research establishments such as the CDE, DSTL and DARPA cannot move fast enough to keep pace with experimental models from SMEs. But, most SMEs are not MOD or NATO approved, never could be and would not want to be so bound - such as to limit potential.

UAS/UAVs AT WAR
Any nation may use unmanned vehicles to defend their sovereign territory, provided that they comply with the rules of war.
In light of the obvious advantages in terms of reduced cost and lesser risk of loss of human life, drones will feature more an more. That phenomenon, coupled with the advent of unmanned ships, could mean that wars will be fought by robots in the future, robots controlled by humans, such as in the science fiction film Pacific Rim.
PROHIBITION
Next, neither international treaty nor customary law specifically prohibits the development and use of unmanned systems in military operations. In fact, there is no international law particular to robotic (unmanned) systems at all. There are though other laws applying to war in general that we must observe.
A PLATFORM IS NOT A WEAPON
Where we are concerned with zero carbon transport, we note that the term "weapon" does not include launch or delivery platforms including, but not limited to, ships or aircraft, but rather the weapons or weapon systems contained on those platforms. Thus, development of our platform is not subject to rules of war, only rules of the sea. That said we are keen to take this further for those interested in keeping the peace. Peace bringing economic stability.
GENEVA CONVENTION CONSIDERATIONS

Article 36 of Additional Protocol I to the Geneva Conventions of 1949 (USA = AP I) provides that
in the study, development, acquisition or adoption of a new weapon, means or method of warfare, a High Contracting Party is under an obligation to determine whether its employment would, in some or all circumstances, be prohibited by this Protocol or by any other rule of international law applicable to the High Contracting Party.
This imposes a duty on governments to ensure that the applicable rules are complied with. The duty does not apply to us, nevertheless we aim to incorporate failsafe algorithms and other safety features as part of our project development by way of easing the burden on navies considering ways of improving peacekeeping while also reducing the burden to the taxpayer, hence National Debt.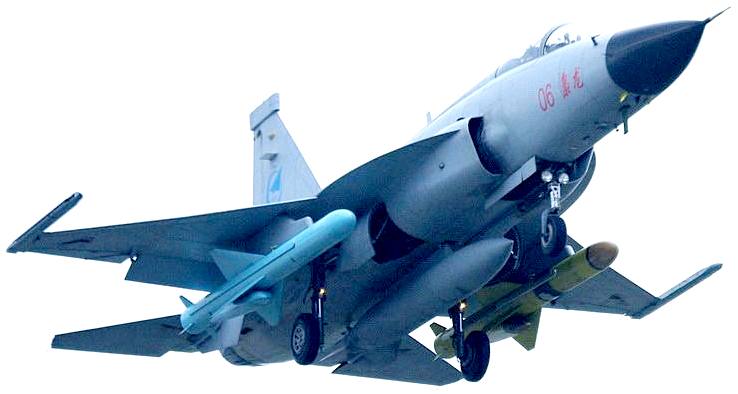 Pakistani fighter-jet aircraft fitted with anti-ship cruise and SAM missiles, not unlike that described for the robot warship development seen below. Autonomous marine robots may carry significantly more missiles and stay at sea on patrol almost indefinitely. There is no quartermaster and no crew to feed, save at onshore control centers.
SEMI AUTONOMOUS

A definition of "semi-autonomous" is that the decision to pull the trigger or launch a missile from an unmanned system will not be fully automated, but will remain under the control of a human operator.
"Fully autonomous" signifies full-scale autonomy, with a weaponized ASV making mission decisions from identification to classification to firing, based on pre-programmed parameters.
WAR CRIMES
Article 49 of Geneva Convention provides that ratifying parties must enact domestic legislation that provides "effective penal sanctions for persons committing, or ordering to be committed, any of the grave breaches" of the Convention. It further obligates parties to search for persons alleged to have committed such offenses and either bring them before their own courts, or hand them over to another party for prosecution when that party has 'made out a prima facie case' as to the matter.
Such responsibility extends down through the chain of command or control to those giving a "semi-autonomous" warship the command to fire. Thus, both a commander who orders an unlawful attack, and any subordinate who complies with such an order, would be individually responsible and criminally liable for those attacks. Commanders may also be criminally responsible if they knew, or should have known, their subordinates were committing, were about to commit, or had committed war crimes and failed to take all reasonable and available measures to prevent their commission or to punish those responsible. That this law is extant, no alteration to this rule is necessary or desirable.
LEGAL REVIEW

....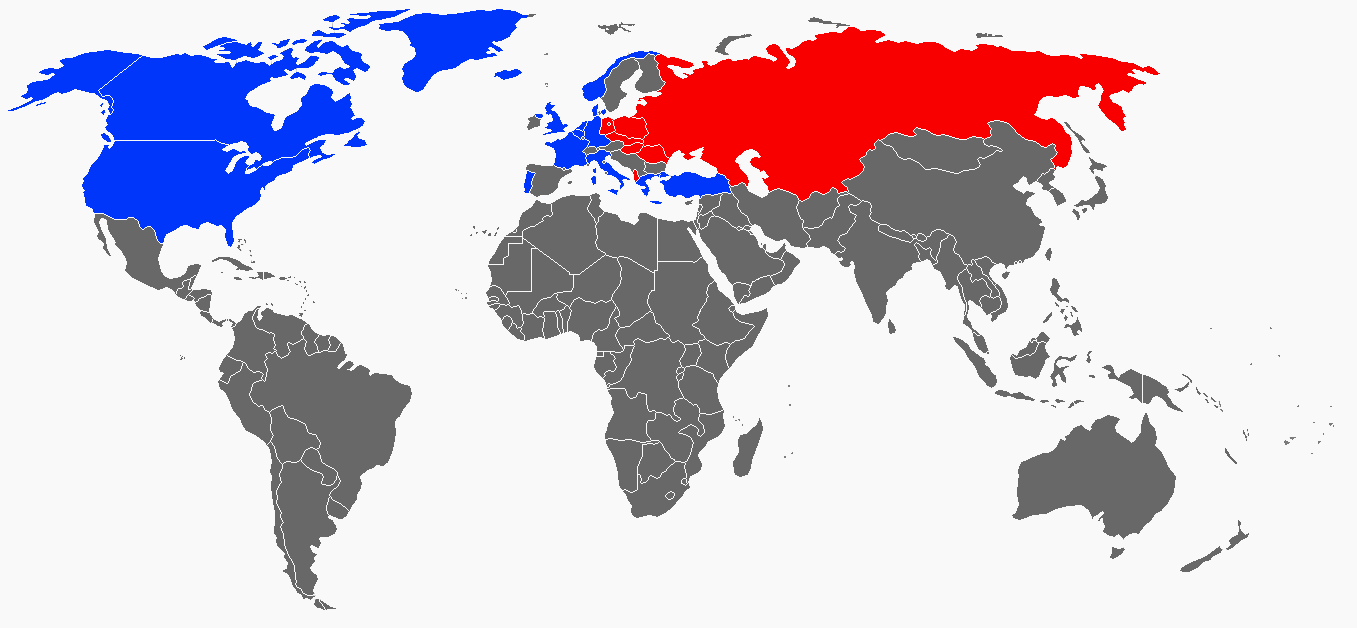 LINKS & REFERENCE
MAA Military Aviation Authority MOD UK
Wikipedia Civil_Aviation_Authority
FAA Federal Aviation Authority
Wikipedia Military_Aviation_Authority
Wikipedia Federal_Aviation_Administration
http://www.maa.mod.uk/
http://en.wikipedia.org/wiki/Civil_Aviation_Authority_%28United_Kingdom%29
http://www.caa.co.uk/
http://www.faa.gov/
http://en.wikipedia.org/wiki/Military_Aviation_Authority
http://en.wikipedia.org/wiki/Federal_Aviation_Administration
SUBMARINE INDEX
Alvin DSV - Woods Hole Oceanographic Institution
HMS Astute 1st of Class
HMS Vanguard- Trident
INS Sindhurakshak - explosion & sinking
Lusitania - Torpedo attack
Nuclear submarines lost at sea
Predator - Covert submarine hunter/killer
Seawolf - Autonomous wolf pack deployment of Predator mini-subs
Torpedoes - UUV anti submarine weapons
U20 - Kapitan Leutnant Walther Schwieger
USS Bluefish WWI submarine
USS Bluefish - Nuclear submarine
USS Jimmy Carter - Seawolf class fast attack nuclear submarine
USS Nautilus - 1st nuclear submarine & subsea north pole passage
AIRCRAFT CARRIER INDEX
Cavour - Italy
Chakri Naruebet - Thailand
Clemenceau - France
Dokdo - Republic Korea
Gerald Ford Class - USA
Hyuga - Japan
Invincible - UK
Kuznetsov - Russia
Liaoning - China
Nimitz - USA
Principe de Asturias - Spain
Queen Elizabeth - UK
Vikrant Class - India
WARSHIPS
Bismarck - Battleship - Germany
Type 23 - Duke class frigate - UK
Type 26 - Global combat ship - UK
Type 45 - Daring class destroyer - UK
Electric prototype - USA