2014 30th ECO RALLY - NATIONAL GEOGRAPHIC'S GREAT ENERGY CHALLENGE
The 30th edition of the Shell Eco-marathon Europe is all about fuel efficiency. 198 student teams drove their self-built cars over a 1-mile (1.6 km) street circuit in Rotterdam, averaging 15.6 miles an hour (25 km/h). With speed not being an issue, the only way to win the competition is by efficient design, innovative technology, and a sophisticated driving strategy.

Last year's winner, Team Microjoule from the technical school La Joliverie in Saint-Sébastien-sur-Loire, France, completed the mandatory ten laps with a calculated fuel consumption of 2,980 kilometers on a single liter of gasoline (7,000 miles per gallon). Already on the first day of this year's competition, the team broke the magical 3,000 kilometer barrier with a score of 3,191 kilometers (1,982 miles)—the circuit record.

"We spent all year improving our car. New materials in the tires and a better steering system should make it even more fuel efficient," Guillome Hinsworth said while waiting in line at the start of the circuit for what would become a record breaking run. "And the weather is much better this year. It's dry and warm, so there's a lot less rolling resistance compared to last year."

The marathon features futuristic looking cars in two categories: the sleek aerodynamic cigars-on-wheels of the prototype class, and the four-wheeled urban concept cars that resemble something you could see people driving on the road one day. Fuels range from conventional—gasoline, diesel, ethanol and the synthetic diesel GTL—to hydrogen and full electric.

For some teams, creating Europe's most fuel efficient car simply isn't enough of a challenge. They want to take their car out on the streets to show the world what mobility will look like in the future.

The Dutch teams HAN Hydromotive and TU/Ecomotive applied for a road license from the department of motor vehicles RDW. They had to make some alterations to the car to improve safety, but got their plates and drove all the way to the start line of the competition in Rotterdam from their home towns of Arnhem and Eindhoven.

Their cars catch the eye of many visitors of the Eco-marathon, adults and children alike. At first 12-year-old Ennes Yildiz didn't know what to make of the weird looking vehicles. After hearing the story behind the road trip to Rotterdam he concludes: "The race is a good idea, because this way you don't waste gasoline. That's much better for the environment and it costs less money."
A superb wooden car that epitomizes innovation
ECO MARATHON OVERVIEW
The Eco-Marathon is an annual competition sponsored by Shell, in which participants build special vehicles to achieve the highest possible fuel efficiency. The Eco-Marathon is held around the world with events in Finland, France, Germany, The Netherlands, Japan, and the USA. The event also took place in the UK until 2010. On 2013, the event could have taken place in Malaysia, however due to the 2013 Southeast Asian haze the event was cancelled and will held in Philippines on 2014.

The events are entered by a range of participants from enthusiastic amateurs to university teams and major motor manufacturers with a variety of designs.

A world record was set by a French team in 2003 called Microjoule with a performance of 10,705 mpg-imp (0.02639 L/100 km; 8,914 mpg-US). The current record is 12,665 mpg-US (0.018572 L/100 km; 15,210 mpg-imp), set in 2005 by the PAC-Car II. The world record in diesel efficiency was achieved by the Spanish team of the politechnical University of Valencia in 2010 with 1396.8 kilometres per litre. In contrast, the most efficient diesel passenger cars achieve 60 mpg-US (4 L/100 km; 72 mpg-imp), and some high-powered sports cars achieve as little as 8 mpg-US (29 L/100 km; 10 mpg-imp).


BEGINNINGS

The event's history stretches back over seventy years. In 1939, a group of Shell scientists based in a research laboratory in Wood River, Illinois, USA, had a friendly bet to see who could drive their own car furthest on one gallon of fuel. At the time, 21.12 km/L (59.7 mpg-imp; 49.7 mpg-US) was the best that could be achieved. More event history is discussed and includes photos at a search for Shell Fiat. The search will yield a site labeled 59fiattestcar. The info is to further document the history of Shell's interest in fuel economy runs. And includes the vehicles of honorable mention which won races and obtained record status. Further explanation is included on how the original races were titled Shell Mileage Marathons and held yearly at the annual company picnics. Site makes references to the three vehicles listed below and more that were used in the races.
OTHER MILESTONES:

* 149.95 MPG with a 1947 Studebaker in 1949
* 244.35 MPG with a 1959 Fiat 600 in 1968
* 376.59 MPG with a 1959 Opel in 1973.

That idea was the foundation for the first international competition held in Mallory Park in the UK in 1977, (1976 international competition "Pisaralla Pisimmälle" was held in Finland (Keimola)).

Over the past 30 years, fuel economy has improved dramatically.

The current European Shell Eco-marathon record for a combustion engine entry was set in 2004 by the team from Lycée La Joliverie (France) at 3,410 km on the equivalent of a single litre of fuel. For prototype vehicles using fuel cells, the record is even more impressive. In 2005, the hydrogen-powered vehicle built by Swiss team ETH Zurich achieved a projected 3,836 km on the equivalent of a single litre of fuel. This is the equivalent of driving from Paris to Moscow.

According to a Sunday, March 31, 2013 online Associated Press (AP) article that appeared on the Peoria Journal Star's website, for the 2013 Shell Eco-Marathon competition in Houston, Texas, the Champaign-Urbana News-Gazette reported that a group of students from the University of Illinois at Urbana-Champaign (with a $56,000 budget and support from the College of Engineering and several corporations) has designed a two-passenger car, with a hydrogen fuel cell (and with a chassis weighing less than 70 pounds), that could potentially reach a fuel efficiency level of up to 100 miles per gallon.
EVENT RULES

The Eco-Marathon has different classes of competition: Fuel cell-powered, solar cell-powered, gasoline-fueled, diesel-fueled, and LPG-fueled. During the competition, cars must attain an average speed of at least 15 mph (23 km/h) over a distance of 10 miles (16 km). The course is typically a motor racing track—for the pan-European meet, the Circuit Paul Armagnac in Nogaro, France,The UK event no longer takes place but was formerly held at Rockingham in Northampton, and in the Americas the competition formerly used the course at the California Speedway in Fontana. Though now the Americas automobile competition takes place at Discovery Green in Houston, Texas. The fuel is strictly measured out for each entrant. At the end of the course, the amount of fuel used is measured; from that figure, fuel economy is calculated.

The marathon includes a set of rules to create a set of safe conditions for the event. Some of the rules for the event may encourage participants to enter vehicles that use hydrocarbon-based fuel sources. For instance, the Eco-marathon places solar-powered vehicles in their own class and are excluded from winning the $10,000 grand prize.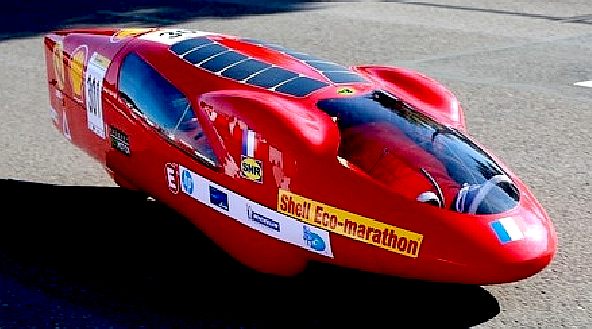 VEHICLE DESIGN

The top performing vehicles are specially designed for high efficiency. Some vehicles use a coast/burn technique whereby they briefly accelerate from 10 to 20 mph (from 16 to 32 km/h) and then switch the engine off and coast for approximately 2 minutes until the speed drops back down to 10 mph (16 km/h). This process is repeated resulting in average speed of 15 mph for the course.

Typically the vehicles have:

* Automobile drag coefficients (Cd) < 0.1
* Rolling resistance coefficients < 0.0015
* Weight without driver of < 45 kg
* Engine efficiency of < 200 s.f.c. (cc/bhp/hr)

The vehicles are highly specialized and optimized for the event and are not intended for everyday use. The designs represent what can be achieved with current technology and offer a glimpse into the future of car design based on minimal environmental impact in a world with reduced oil reserves. The work of the participants can be used to show ways manufacturers could redesign their products.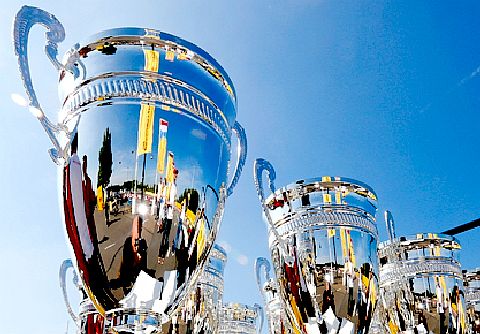 COMPETITORS
Team Phidippides, Rotterdam University of Applied Sciences, The Netherlands
Team PNEC - National University of Sciences & Technology Pakistan
Team HammerHead-Ghulam Ishaq Khan Institute Pakistan
DTU Roadrunners - Technical University of Denmark [2]
Purdue Solar Racing [3]
Darien Fuel Cell Team [4]
Cal Poly Supermileage, from California Polytechnic State University
Team H2politO - Molecole da Corsa [5]
Team Green [6]
Team Apollo [8]
Trinity School Racing [9]
University of British Columbia - UBC Supermilage [10]
Aemval [11]
Team Schluckspecht [13]
Team Infieon Supermileage - SRM University, India[14]
Team TIM [15]
Fortis Saxonia [16]
Eco Motion Team by ESSTIN [17]
Remmi-Team, Tampere University of Technology, Finland [18]
Team Economus
University of Ottawa Supermileage
Team EcoCar by Louisiana Tech University [19]
The Politechnical University Of Valencia
The Leekburners, Lindenborg High School, Leek, Netherlands (http://www.leekburners.eu)
DNV Fuel Fighter - Norwegian University of Science and Technology, NTNU [20]
EcoCars by Royal Institute of Technology KTH [21]
The Hydro Cruisers (The Hague University) [22]
The Harwich School
Tigergen II by the University of Missouri [23]
The Green Machine by the Vrije Universiteit Brussel and the Erasmushogeschool Brussel [24]
Pak Pacers - University of Engineering and Technology, Taxila,
Pakistan
The Y-Nots! - Air University, Islamabad, Pakistan
Rakata Team - Bandung Institute of Technology, Indonesia
SEMAR UGM TEAM - Gadjah Mada University, Indonesia
Sakarya University Advanced Technologies Application Community- SAITEM

A stunning study in aerodynamics - eco streamliner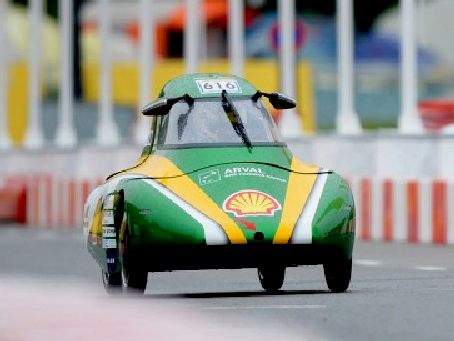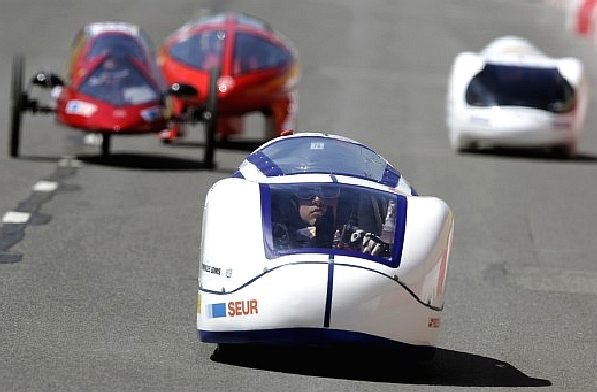 Competitors at Rotterdam in May of 2014
ENERGY GENERATING-DISTRIBUTION UTILITIES
LINKS & REFERENCE
Website/blog of the Cal Poly Supermileage Team
The University of Strathclyde Eco-Marathon Team
PV3e: a Shell Eco-Marathon team
Team Toulouse Mechanical Engineering
University of Ottawa Supermileage
Blog of the Eco Motion Team by ESSTIN
Hybrids, meet your rival -- it gets 376.59 mpg
H2PolitO - Molecole da Corsa Website
Pictures of Shell Eco-Marathon
DNV Fuel Fighter - Norwegian University of Science and Technology
http://en.wikipedia.org/wiki/Eco-marathon
http://www.euronews.com/2014/05/20/eco-marathon-extreme-energy-efficiency-on-the-road/
http://www.shell.com/global/environment-society/ecomarathon.html
National Geographic July 2012 wooden electric car steals limelight at shell eco marathon asia
National Geographic 17 May 2014 30th eco marathon europe begins
http://www.thestar.com.my/wooden electric car story
http://www.thecitywire.com/node/27471#.U23px4FdWSo
2000-mile-wave-rally-of-electric-vehicles-and-bikes-travels-from-paris-to-prague
http://www.aedve.info/2013-electric-vehicle-rally/
http://engineering.bryantschools.org/
http://www.wired.com/autopia/2012/09/formula-e/
http://www.telegraph.co.uk/finance/The-electric-cars-of-the-future.html
Rechargeable Li-Ion OEM Battery Products
Shell Eco-marathon Asia in Malaysia cancelled due to haze". TheSunDaily June 2013.
Running on empty". The Daily Telegraph (London: Telegraph Media Group)
Lowest Fuel Economy Models: 2010 Model Year". United States Environmental Protection Agency
http://www.byronwine.com/files/Shell%20P221.pdf
University-of-Illinois-students-design-car-that-could-reach-100-mpg
Automark.pk/articles/item/245-shell-eco-marathon-the-past--the-present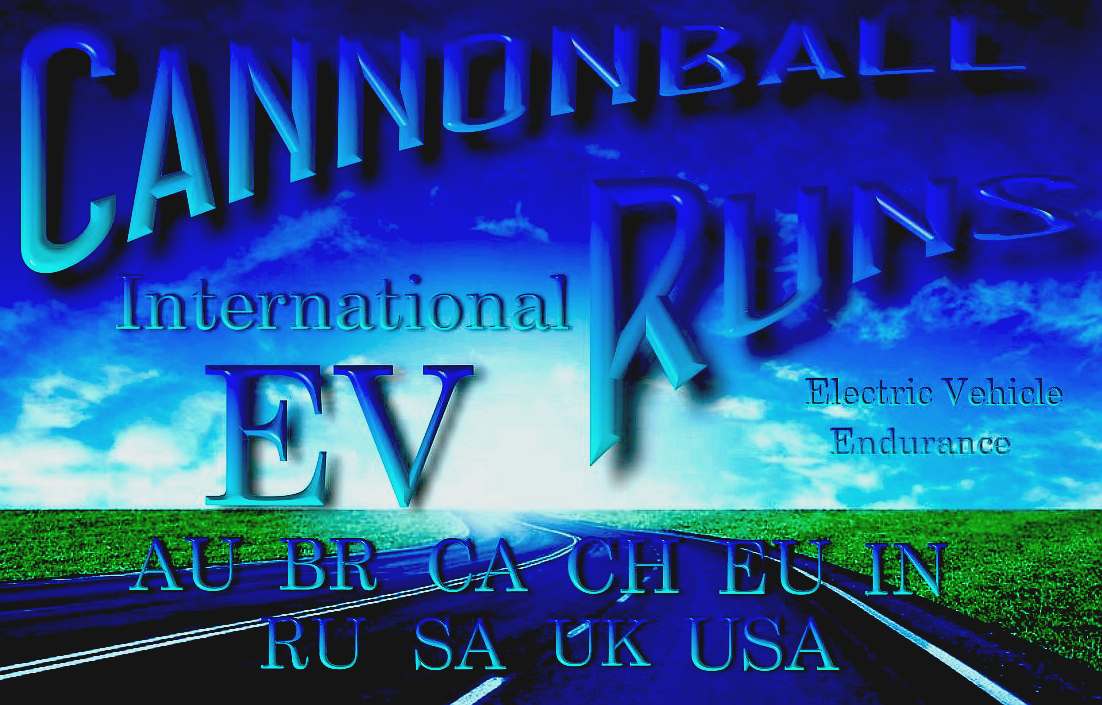 The patent Bluebird™ instant energy transfer system - in its ultimate form, promises EV refueling in under 30 seconds, whether hydrogen or lithium based energy storage is used. Get your free developer License from Bluebird Marine Systems Ltd. Entrants to the Cannonball International series of events are automatically granted permission to use the universal cartridge format - details of which are available of request.
ECOSTAR LINKS A-Z
COMPETITION: BETTER PLACE - TESLA
COMPETITON: SUZUKI ALTO & NISSAN LEAF
MECHANICS, SUSPENSION, STEERING, BRAKES
SERVICES STATION INFRASTRUCTURE
SLEP - SOUTH EAST LOCAL ENTERPRISE PARTNERS