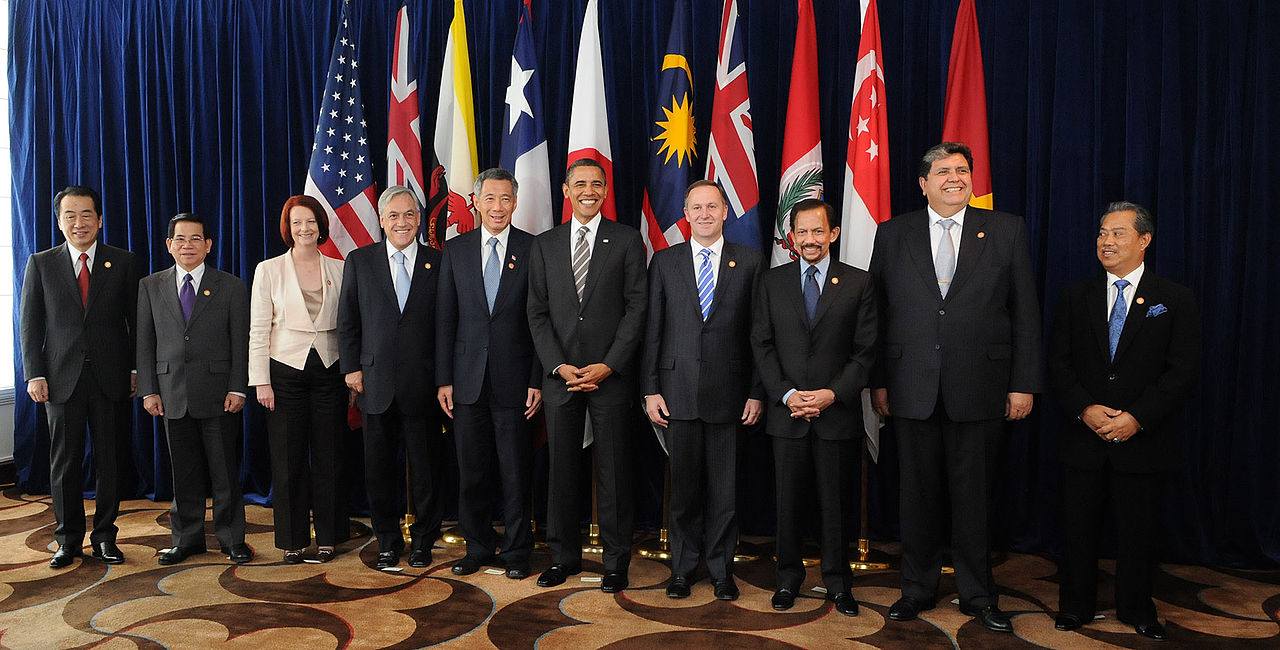 A summit with leaders of the member states of the Trans-Pacific Strategic Economic Partnership Agreement (TPP). Pictured, from left, are Naoto Kan (Japan), Nguyễn Minh Triết (Vietnam), Julia Gillard (Australia), Sebastián Piñera (Chile), Lee Hsien Loong (Singapore), Barack Obama (United States), John Key (New Zealand), Hassanal Bolkiah (Brunei), Alan García (Peru), and Muhyiddin Yassin (Malaysia). Six of these leaders represent countries that are currently negotiating to join the group.
The Trans-Pacific Partnership (TPP) is a proposed regional regulatory and investment treaty. As of 2014, twelve countries throughout the Asia Pacific region have participated in negotiations on the TPP: Australia, Brunei, Canada, Chile, Japan, Malaysia, Mexico, New Zealand, Peru, Singapore, the United States, and Vietnam.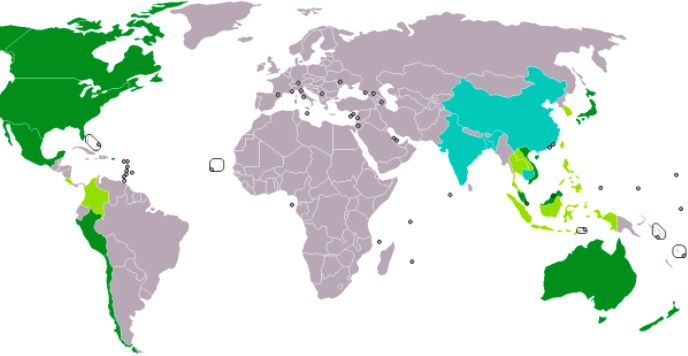 The proposed agreement began in 2005 as the Trans-Pacific Strategic Economic Partnership Agreement (TPSEP or P4). Participating countries set the goal of wrapping up negotiations in 2012, but contentious issues such as agriculture, intellectual property, and services and investments have caused negotiations to continue into the present, with the last round meeting in Ottawa from 3–12 July 2014. Implementation of the TPP is one of the primary goals of the trade agenda of the Obama administration in the United States of America.

On 12 November 2011, the nine Trans-Pacific Partnership countries announced that the TPP intended to "enhance trade and investment among the TPP partner countries, to promote innovation, economic growth and development, and to support the creation and retention of jobs." Although the text of the treaty has not been made public, Wikileaks has published several documents since 2013. A number of global health professionals, internet freedom activists, environmentalists, organised labour, advocacy groups, and elected officials have criticised and protested against the treaty, in large part because of the secrecy of negotiations, the agreement's expansive scope, and controversial clauses in drafts leaked to the public.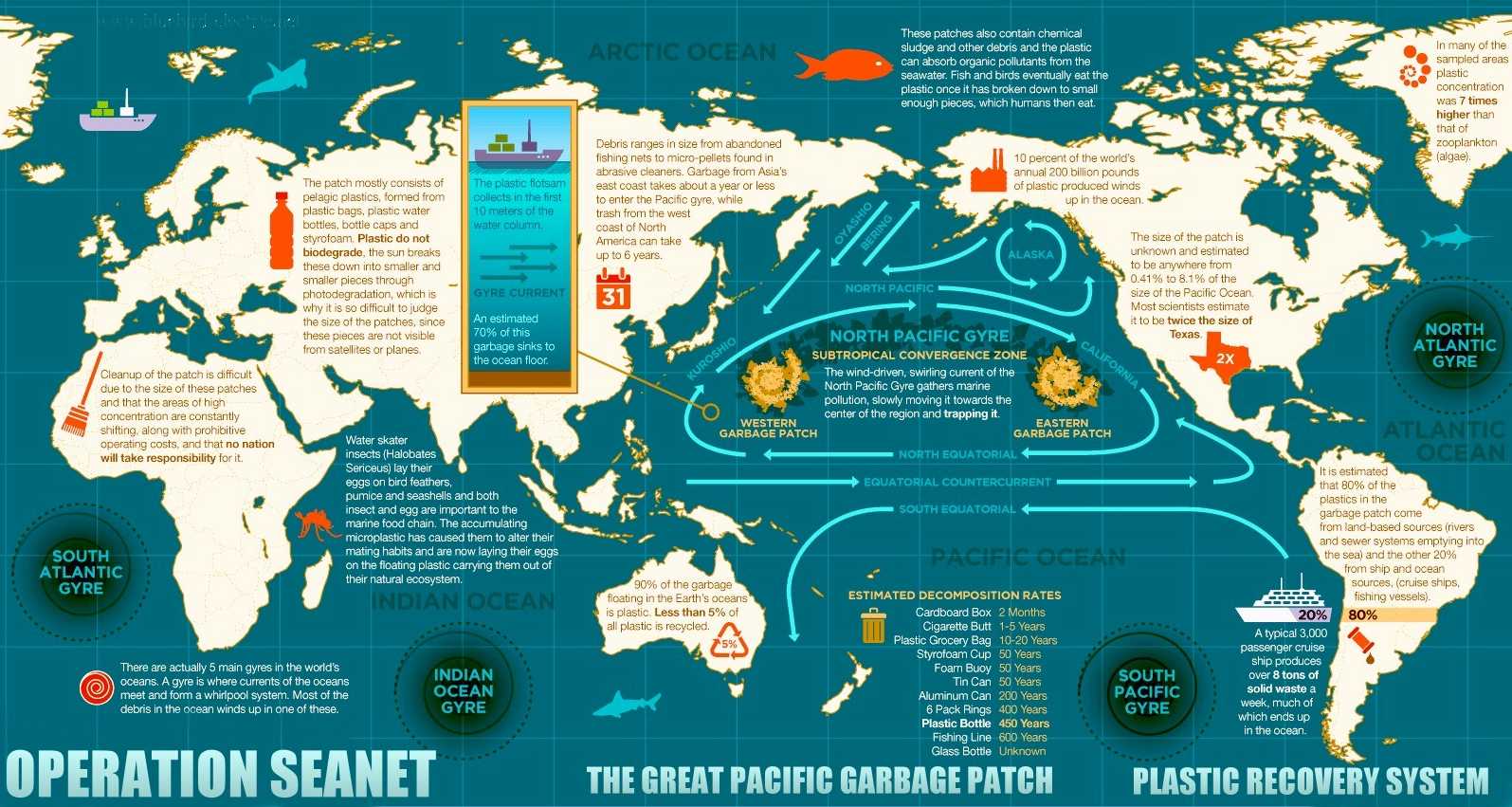 OPERATION SEANET - The North Pacific gyre is just one of several swirling trash zones (gyres) in our oceans, and it's where a lot of our plastic litter ends up. While these debris patches aren't visible piles of floating trash in the water, they are inverted mountains - a bit like landfill sites at sea - hidden from view. The reality of what they are and how they got there is mind boggling and extremely harmful to marine life. We can't (at the moment) do much about nuclear waste in the oceans (except appeal to reason), but we can act to vacuum up solids.
ACIDIFICATION - ADRIATIC - ARCTIC - ATLANTIC - BALTIC - BERING - CARIBBEAN - CORAL - EAST CHINA
ENGLISH CH - GOC - GULF MEXICO - INDIAN - IRC - MEDITERRANEAN - NORTH SEA - PACIFIC - PERSIAN GULF - SEA JAPAN
STH CHINA - PLASTIC - PLANKTON - PLASTIC OCEANS - SEA LEVEL RISE - UNCLOS - UNEP - WWF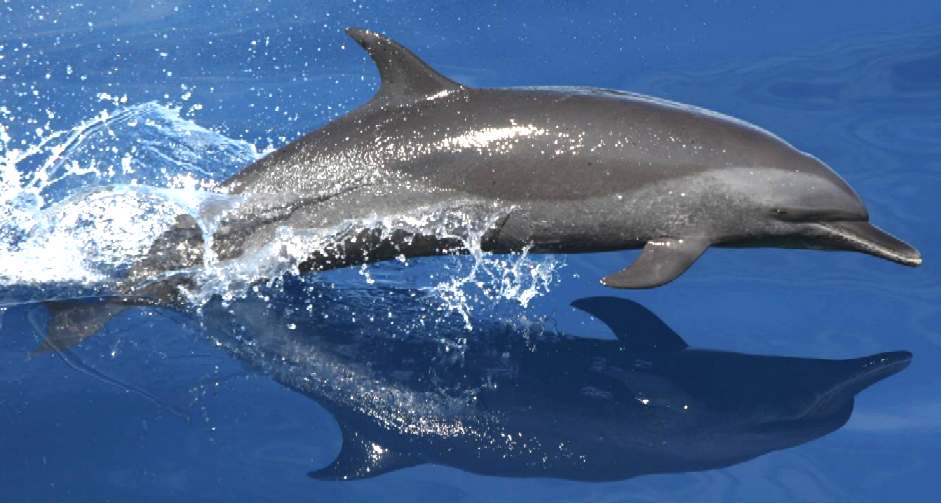 A Pacific spotted dolphin, under threat from toxin build up in plastic pollution in the Great North Pacific Garbage Patch.
LINKS & REFERENCE
The terramar project trans pacific partnership and the ocean
Wikipedia Trans-Pacific_Partnership
http://www.britannica.com/EBchecked/topic/437703/Pacific-Ocean
http://en.wikipedia.org/wiki/Trans-Pacific_Partnership
https://ustr.gov/tpp
http://en.wikipedia.org/wiki/Marine_pollution
http://theterramarproject.org/thedailycatch/trans-pacific-partnership-and-the-ocean/
http://en.wikipedia.org/wiki/Pacific_Ocean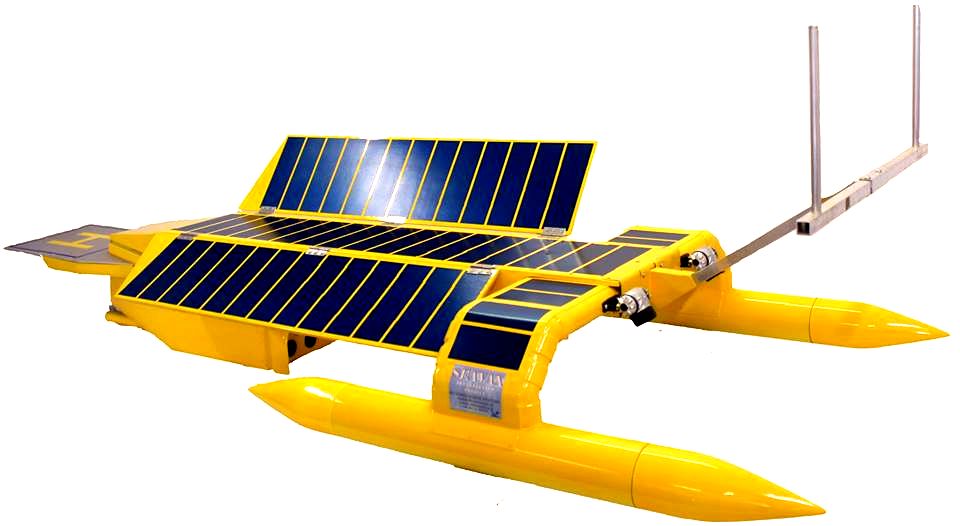 SEAVOLUTION - The key to healthy oceans is continuous monitoring and constant plastic patrols, for which the SeaVax ZCC (Zero Carbon Cruiser) platform, a concept under development, is a robotic ocean workhorse. The SeaVax concept is based on a stable trimaran hull this design is under development in the UK, looking to expand into the US. The robot ship uses no diesel fuel to monitor the oceans autonomously (COLREGS compliant) 24/7 and 365 days a year - only possible with the revolutionary (patent) energy harvesting system. The hullform is ideal for automatic release and recovery of ROVs or towed arrays, alternating between drone and fully autonomous modes. International development partners are welcome, We are not at this time bound by contract to any one country. This vessel pays for itself in fuel saved every ten years. This ZCC would make an ideal fleet to clean up large areas of oceans, such as the plastic gyre garbage patches that the UN are concerned about.