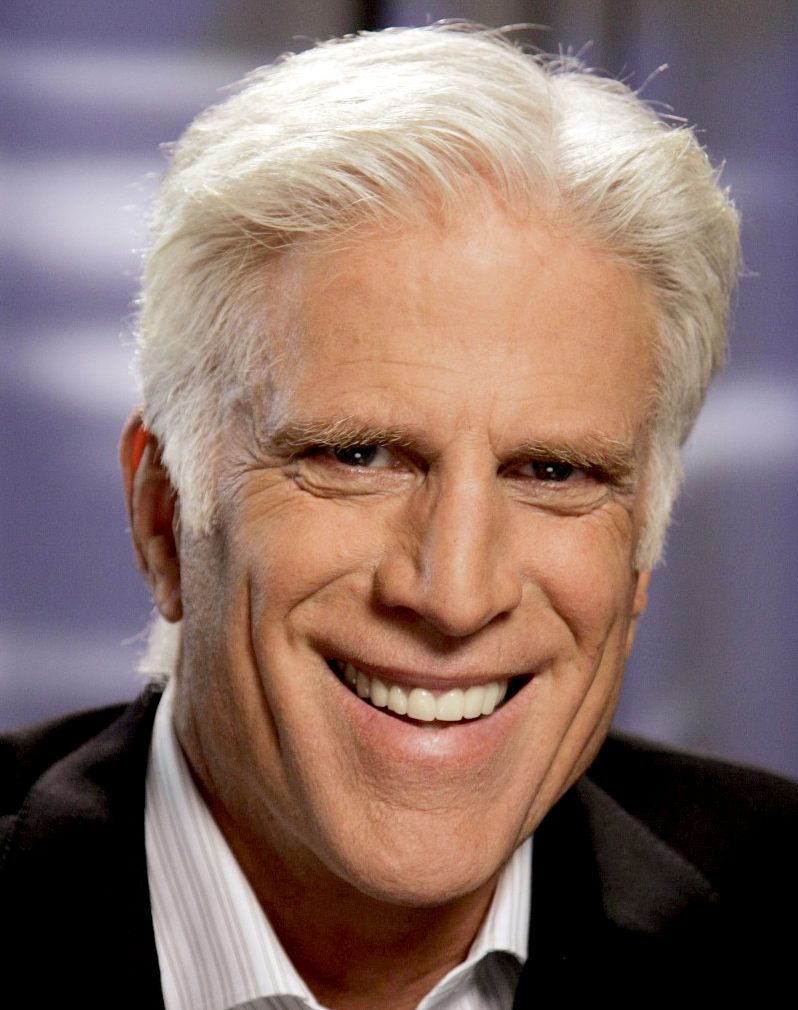 TED DANSON
Anyone who loves nature already gets our attention, but when a man campaigns this hard for the ocean, who could fail to applaud. According to many articles Ted's interest in environmental concerns began when he was twelve years old and Bill Breed, then a curator at the Museum of Northern Arizona, introduced him and his friend Marc Gaede to a game he referred to as "billboarding". Armed with an axe and saw, Breed, Gaede, and Danson ended up destroying over 300 outdoor advertising signs. Thank heavens he was only 12 at the time.

Ted's interest in environmentalism continued over the years in a less forthright fashion, and he began to be concerned with the state of the world's oceans. In the 1980s, he was a contributing founder of the American Oceans Campaigns, which merged with Oceana in 2001, where he is a board member.

In March 2011, Danson published his first book, Oceana: Our Endangered Oceans And What We Can Do To Save Them, co written with journalist Michael D'Orso.
BIOGRAPHY

Ted Danson is better known for his role as Sam Malone in the television series Cheers (1982). During the show's 11-year run, he was nominated nine times for an Emmy Award as Outstanding Lead Actor in a Comedy Series and won twice, in 1990 and 1993. The role also earned him a Golden Globe Award for Best Actor in a Comedy Series in 1989 and 1990. He and his wife, actress Mary Steenburgen, starred in and were executive producers of the CBS comedy series Ink (1996).

Edward Bridge "Ted" Danson III was born in San Diego, California, to Jessica (MacMaster) and Edward Bridge Danson, Jr., who was an archaeologist and museum director. He has English, Scottish, and some German, ancestry. He was raised just outside Flagstaff, Ariz. Danson attended Stanford University, where he became interested in drama during his second year. In 1972, he transferred to Carnegie-Mellon University (formerly Carnegie Tech) in Pittsburgh. After graduation, he was hired as an understudy in Tom Stoppard's Off Broadway production of "The Real Inspector Hound." Danson moved to Los Angeles in 1978 and studied with Dan Fauci at the Actor's Institute, where he also taught classes. Danson lives with his family in Los Angeles. He is a founding member of the American Oceans Campaign (AOC), an organization established to alert Americans to the life-threatening hazards created by oil spills, offshore development, toxic wastes, sewage pollution and other ocean abuses.

In 1984, Danson received a Golden Globe Award for Best Actor for his performance in the television movie Something About Amelia (1984), in which he starred opposite Glenn Close. He also starred opposite Lee Remick in The Women's Room (1980). In 1986, he made his debut as a television producer with When the Bough Breaks (1986), in which he also starred. He later starred in the mini-series Gulliver's Travels (1996) and Thanks of a Grateful Nation (1998). Danson's numerous feature film credits include The Onion Field (1979), in which he made his debut as Officer Ian Campbell, Body Heat (1981), 3 Men and a Baby (1987), 3 Men and a Little Lady (1990), Cousins (1989), Dad (1989), Made in America (1993), Saving Private Ryan (1998), Mumford (1999), and Jerry and Tom (1998).
BIG MIRACLE

Big Miracle is a 2012 British-American family drama film starring Drew Barrymore and John Krasinski. The film, directed by Ken Kwapis, is based on the 1989 book Freeing the Whales by Tom Rose, which covers Operation Breakthrough, the 1988 international effort to rescue gray whales trapped in ice near Point Barrow, Alaska

In small town Alaska, Adam Carlson a news reporter recruits his ex-girlfriend Rachel – a Greenpeace volunteer – on a campaign to save a family of gray whales trapped by rapidly forming ice in the Arctic Circle. Adam names the adult whales Fred and Wilma, and the infant Bamm-Bamm.

Drawn into the collaborative rescue work are several normally hostile factions: Inupiat whale hunters, a Greenpeace environmental activist, an oil executive, ambitious news reporters, the National Guard, the American president and politicians on the state, national and international levels. Also joining in the effort are two entrepreneurs from Minnesota, who provide de-icing machines to help keep the hole open.

Finally an enormous Soviet ice-breaker ship arrives to remove the last barrier before the whales die. The ship's first attempt doesn't work and leaves only a dent. The ice is finally broken and the adult whales Fred and Wilma escape the ice. Sadly, the infant whale Bamm-Bamm dies from injuries and does not surface again.

In the epilogue narrated by Nathan reveals that McGraw used his new reputation to uphold a contract to clean up the Exxon Valdez oil spill, Karl and Dean's de-icers made them local celebrities, Scott and Kelly were married, Jill worked her way up to a national news network, Greenpeace membership became more prominent, Adam confesses his love for Rachel and she returns his affections and they share a kiss, Adam got to stay being a news anchor, and both Nathan and Malik became closer to one another, and Nathan recalls about the hole in which the whales were first found and quotes "It kept getting bigger and bigger, until it let the whole world in."
LOCH NESS

Loch Ness is a 1996 family drama film starring Ted Danson and Joely Richardson. It was written by John Fusco and directed by Jon Henderson.

Opening on a pub near Loch Ness, a scientist named Dr. Abernathy steps out for some air. Standing on the shore of the loch, he sees something rise from the water. Astonished, he takes a single photograph before slipping and falling on the rocks, which kills him.

A short time later in Los Angeles, disgruntled freshman college tutor, Dr. John Dempsey (Ted Danson), is obligated to journey to Scotland to replace Dr. Abernathy, who was searching for the Loch Ness Monster. Dempsey is reluctant to do so, as he ruined his respected zoology career after a fruitless three year search for the Sasquatch and is now considered a joke amongst his colleagues. The only reason he agrees to go is because he is broke and cannot pay alimony to his former wife, Caroline, after whom he named a newly discovered species of wasp.

Dempsey travels to Scotland and reluctantly begins on a cryptozoology mission along with Adrian Foote (James Frain), former assistant to Dr. Abernathy and an eager young Scottish man who fanatically believes in the existence of the creature. Dempsey repeatedly claims there is no mystery and that the monster is just a hoax created by the locals of Loch Ness to support their economy. John books into a small inn and meets his grouchy landlady, Laura McFetridge (Joely Richardson) and her nine-year-old daughter, Isabel, who quickly grows close to John.

John quickly finds himself in hot water with the locals, in particular one named Andy McLean (Nick Brimble), who sees Dempsey as a rival for the affections of Laura. The water bailiff, (Ian Holm), guardian and protector of Loch Ness, does all he can to ensure that Dempsey fails in his search and leaves the loch empty-handed. After the sonar equipment is sabotaged by the locals, Dempsey confronts the water bailiff, who insists that the mystery of Loch Ness will never be destroyed. Dempsey challenges him to "come out and watch him". After scanning the entire loch and finding nothing, Dempsey declares it is the end of the Loch Ness monster, leaving Adrian crushed, but the subsequent argument between them ends on a slightly reconciliatory note when Dempsey tells Adrian that, despite his scepticism, he did want to find the monster.

Throughout the film, Laura overcomes her initial dislike of Dempsey and they quickly grow attracted to each other. Isabel possesses a second sight and is able to foretell certain things, such as her mother's growing affection for Dempsey. The day before Dempsey's departure from Loch Ness, Adrian brings him the remainder of Dr. Abernathy's possessions, including his camera. The next morning Adrian is awakened by Dempsey, who says they are going back out for another sweep of the loch. He reveals that after developing the pictures on Abernathy's camera, the last picture on the roll shows a large, rhomboid shaped flipper submerging into the water. After tracking a 40 ft object chasing a school of salmon, it collides with the boat, sinking it and sending Dempsey and Adrian into the water. Dempsey nearly drowns but somehow surfaces after a large dark object is seen moving in the water behind his quickly sinking body. After returning to the inn, he is ecstatic, claiming to have seen the creature while under the water. After Dempsey is beaten up by Andy McLean for "moving in on his woman", Isabel makes him a get well card which features a drawing of what she calls a "water kelpie." Dempsey realises that Isabel, too, has seen the monster, as her drawing of the creature's fins are identical to the picture taken by Abernathy. After Dempsey promises to buy her the red bicycle that she has always wanted, Isabel agrees to show him the monster.

Later that day, Isabel leads Dempsey to an underground cavern beneath Urquhart Castle and warns him not to use lights as it scares the creatures. After a startling encounter with some sea otters, Dempsey prepares to leave, humiliated. Suddenly a plesiosaur rises from the water and Isabel is shown to know it very well, even being able to communicate with it through a series of whistle-like calls. Responding to the calls, a second creature appears, the two animals apparently being mates. While in an astonished euphoria, Dempsey ignores Isabel's warnings and takes a photograph, the flash alarming the creatures, causing them to dive back into the water and cause havoc. Isabel falls into the water and almost drowns and Dempsey is saved by the furious Water Bailiff.

Dempsey develops the photographs and faces Laura's wrath about him using Isabel and nearly getting her killed. Laura refuses to have anything to do with Dempsey or his discovery of the monster, despite his claims that when he reveals the existence of the creatures, Laura's business will boom as people from all over the world come to the loch to see the monsters. Laura evicts John and Isabel is deeply hurt that Dempsey used her in such a way. Upset, but not about to give up his chance at vindication, he leaves for London to attend a press conference at the Natural History Museum where he plans to reveal the photos of the monsters to the world.

The water bailiff follows him on the train, imploring him not to reveal the truth of Loch Ness. Dempsey insists that exposure will be best for the creatures, claiming that science will be able to care for the creatures professionally. Scornful, the water bailiff points out the irony in that it was not science that helped his "discovery", but a little girl. He also reminds Dempsey of the harm done to the planet because of science and that these creatures have survived unaided since before the ice age.

At the conference, Dempsey is unable to go through with it and replaces the real photos with Isabel's drawing of the "kelpie", causing an uproar while he discreetly leaves. On the way out, he tells a baffled Adrian that he had the pictures made by computer before he ever came to Scotland. Adrian, knowing the truth, understandingly plays along. Meanwhile, on a bus headed back to Loch Ness, the water bailiff discovers the pictures inside his suitcase and is moved almost to the point of tears. Dempsey returns to the inn and reunites with Laura, along with the red bicycle he promised Isabel. In Loch Ness, the plesiosaur pair is seen swimming underwater with a baby alongside.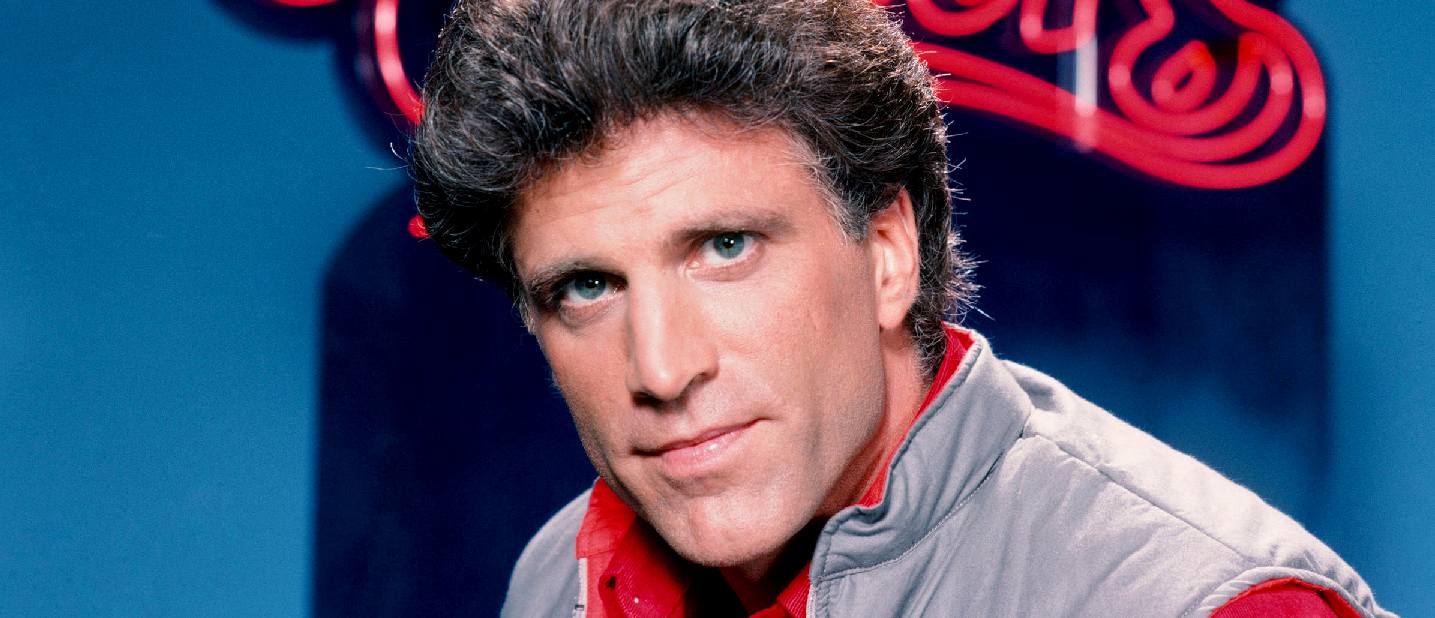 CHEERS
Cheers is an American sitcom that ran for eleven seasons between 1982 and 1993. The show was produced by Charles/Burrows/Charles Productions in association with Paramount Network Television for NBC and created by the team of James Burrows, Glen Charles, and Les Charles. The show is set in a bar named Cheers in Boston, Massachusetts, where a group of locals meet to drink, relax, and socialize. The show's main theme song, written and performed by Gary Portnoy lent its famous refrain "Where Everybody Knows Your Name" as the show's tagline.

After premiering on September 30, 1982, it was nearly canceled during its first season when it ranked almost last in ratings for its premiere (74th out of 77 shows). Cheers, however, eventually became a highly rated television show in the United States, earning a top-ten rating during eight of its eleven seasons, including one season at number one. The show spent most of its run on NBC's Thursday night "Must See TV" lineup. Its widely watched series finale was broadcast on May 20, 1993, and the show's 270 episodes have been successfully syndicated worldwide. Nominated for Outstanding Comedy Series for all eleven of its seasons on the air, it earned 28 Primetime Emmy Awards from a record of 117 nominations. The character Frasier Crane (Kelsey Grammer) was featured in his eponymous spin-off show, which aired until 2004 and included guest appearances by virtually all of the major and minor Cheers characters.

During its run, Cheers became one of the most popular series of all time and has received critical acclaim. In 1997, the episodes "Thanksgiving Orphans" and "Home Is the Sailor", aired originally in 1987, were respectively ranked No. 7 and No. 45 on TV Guide's 100 Greatest Episodes of All-Time. In 2002, Cheers was ranked No. 18 on TV Guide's 50 Greatest TV Shows of All Time. In 2013, the Writers Guild of America ranked it as the eighth best written TV series and TV Guide ranked it #11 on their list of the 60 Greatest Shows of All Time.
HUSBAND & WIFE - A lovely looking couple. Ted is seen here with his gorgeous partner Mary Steenburgen in 2014 and 2009. Mary is a superb actress well loved by us for her roles in The Time Machine, Back To The Future, Going South and many more great movies.
TED DANSON'S CONTACTS
Website:
Twitter:
Facebook:
Email: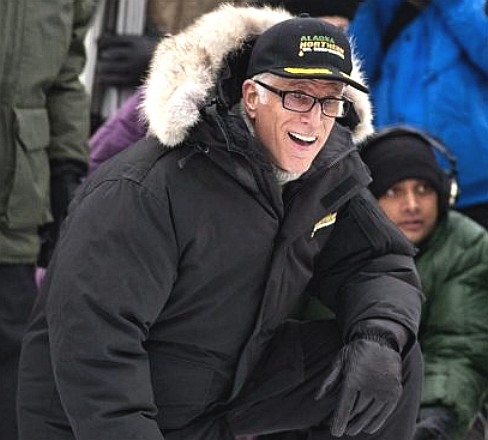 BIG MIRACLE - Ted Danson meets the whales trapped in ice and can hardly fail to be moved at their plight.
LINKS & REFERENCE
http://www.tv.com/people/ted-danson/
http://www.biography.com/people/ted-danson-9542323
https://en.wikipedia.org/wiki/Big_Miracle
https://en.wikipedia.org/wiki/Ted_Danson
https://en.wikipedia.org/wiki/Loch_Ness_(film)
http://www.dailymail.co.uk/tvshowbiz/article-2716793/19-years-counting-Ted-Danson-wife-Mary-Steenburgen-enjoy-romantic-stroll-New-York.html
ACID OCEANS - ARCTIC - ATLANTIC - BALTIC - BERING - CARIBBEAN - CORAL - EAST CHINA - ENGLISH CH
GULF MEXICO - GOC - INDIAN - MEDITERRANEAN - NORTH SEA - PACIFIC - PERSIAN GULF - SEA JAPAN - STH CHINA
PLANKTON - PLASTIC - PLASTIC OCEANS - UNCLOS - UNEP - WWF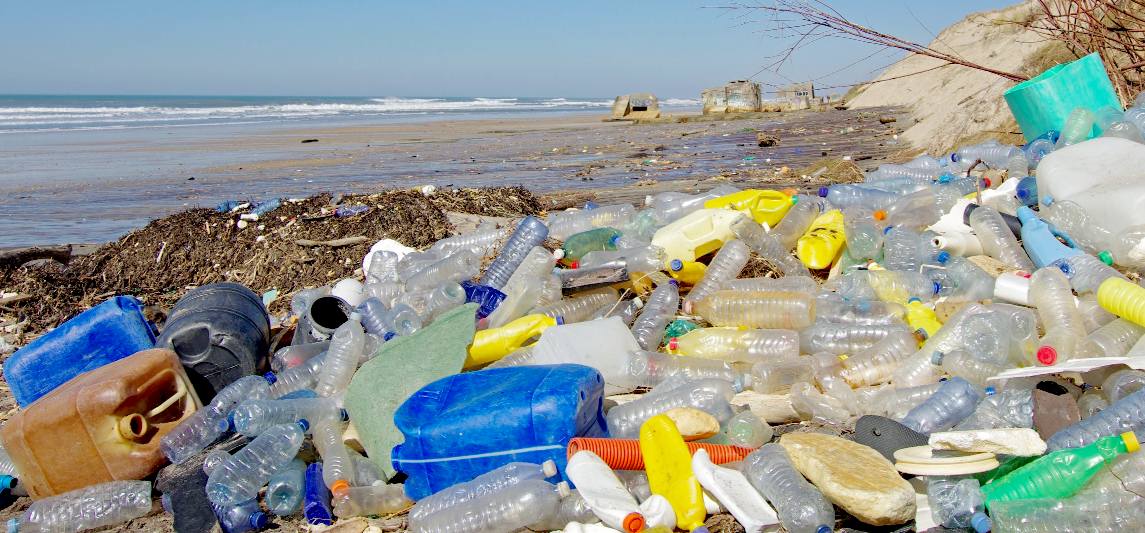 AMAZON - BURIGANGA - CITARUM - CONGO - CUYAHOGA - GANGES - IRTYSH - JORDAN - LENA - MANTANZA-RIACHUELO
MARILAO - MEKONG - MISSISSIPPI - NIGER - NILE - PARANA - PASIG - SARNO - THAMES - YANGTZE - YAMUNA - YELLOW