Maps of the Gulf of Thailand, historically known as the Gulf of Siam, is a shallow arm of the South China Sea bordered by Cambodia, Thailand, and Vietnam.
The Gulf of Thailand is bordered by Cambodia, Thailand, and Vietnam. It occupies a seabed area of 304,000 km2 from 6° N to 13°30' N latitude and 99°E to 104° E longitude. The northern tip of the gulf is the Bay of Bangkok at the mouth of the Chao Phraya River. The southern boundary of the gulf is defined by the line from Cape Bai Bung in southern Vietnam (just south of the mouth of the Mekong river) to the city Kota Bharu on the Malaysian coast.

The Gulf of Thailand is relatively shallow: its mean depth is 58 metres (190 ft) and the maximum depth is only 85 metres (279 ft). This makes water exchange slow, and the strong water inflow from the rivers reduce the salinity in the gulf (3.05–3.25%) and enrich the sediments. Only at the greater depths does water with a higher salinity (3.4%) flow into the gulf from the South China Sea. It fills the central depression below a depth of 50 metres (160 ft). The main rivers which empty into the gulf are the Chao Phraya, including its distributary Tha Chin River, the Mae Klong, and Bang Pakong Rivers at the Bay of Bangkok, and to a lesser degree the Tapi River flowing into Bandon Bay in the southwest gulf.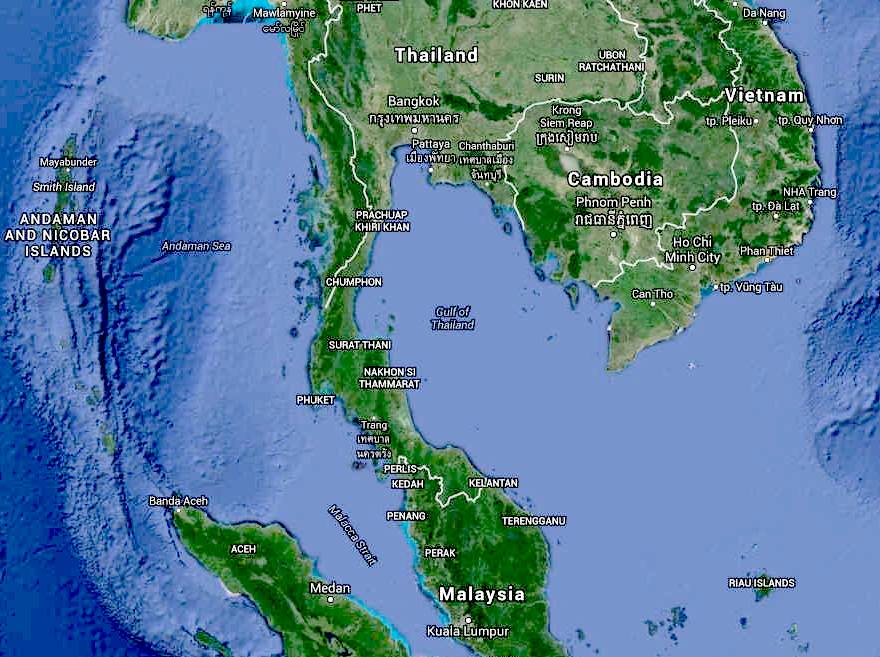 The Gulf of Thailand is bordered by Thailand, Cambodia and Vietnam
LINKS & REFERENCE
http://www.britannica.com/place/Gulf-of-Thailand
http://gulfthailand.com/
http://www.worldatlas.com/aatlas/infopage/gulfofthailand.htm
https://en.wikipedia.org/wiki/Gulf_of_Thailand
http://english.vov.vn/Culture/Dang-Thu-Thao-crowned-Miss-Vietnam-Ocean-2014/276894.vov
http://www.talkvietnam.com/2014/02/miss-vietnam-ocean-2014-kicks-off-in-april/
http://giadinh.net.vn/giai-tri/hoa-hau-viet-nam-2014-se-duoc-nhan-vuong-mien-tri-gia-25-ty-20141020141909032.htm
http://www.hoahaudaiduongvietnam.com/
http://wordvietnam.com/your-say/tag/The%20Grand%20Beauty
https://www.facebook.com/TheGrandHoTramStrip
http://hanoitimes.com.vn/arts-entertainment/entertainment/2014/02/81E07681/miss-ocean-contest-hopes-to-increase-public-awareness/
http://vietnamnews.vn/life-style/255404/miss-ocean-winner-thao-makes-waves.html
http://wordvietnam.com/your-say/miss-ocean-vietnam-2014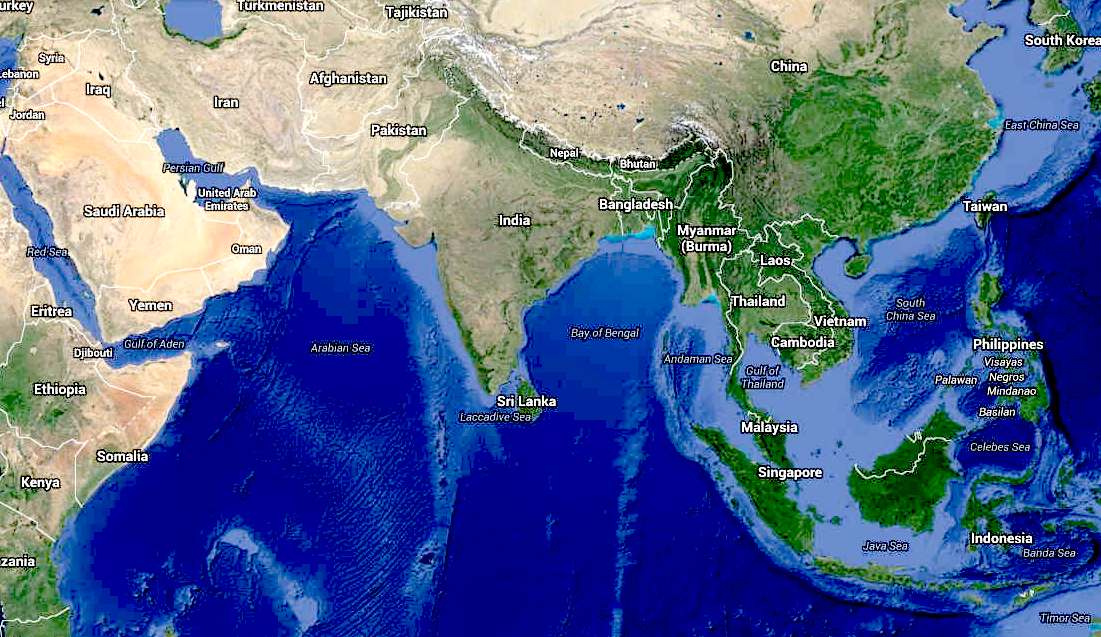 ACIDIFICATION - ADRIATIC - ARCTIC - ATLANTIC - BALTIC - BAY BENGAL - BERING - CARIBBEAN - CORAL - EAST CHINA
ENGLISH CH - GOC - GULF GUINEA - GULF MEXICO - INDIAN - IOC - IRC - MEDITERRANEAN - NORTH SEA - PACIFIC - PERSIAN GULF - SEA JAPAN
STH CHINA - PLASTIC - PLANKTON - PLASTIC OCEANS - SEA LEVEL RISE - UNCLOS - UNEP WOC - WWF

AMAZON - BURIGANGA - CITARUM - CONGO - CUYAHOGA - GANGES - IRTYSH - JORDAN - LENA - MANTANZA-RIACHUELO
MARILAO - MEKONG - MISSISSIPPI - NIGER - NILE - PARANA - PASIG - SARNO - THAMES - YANGTZE - YAMUNA - YELLOW