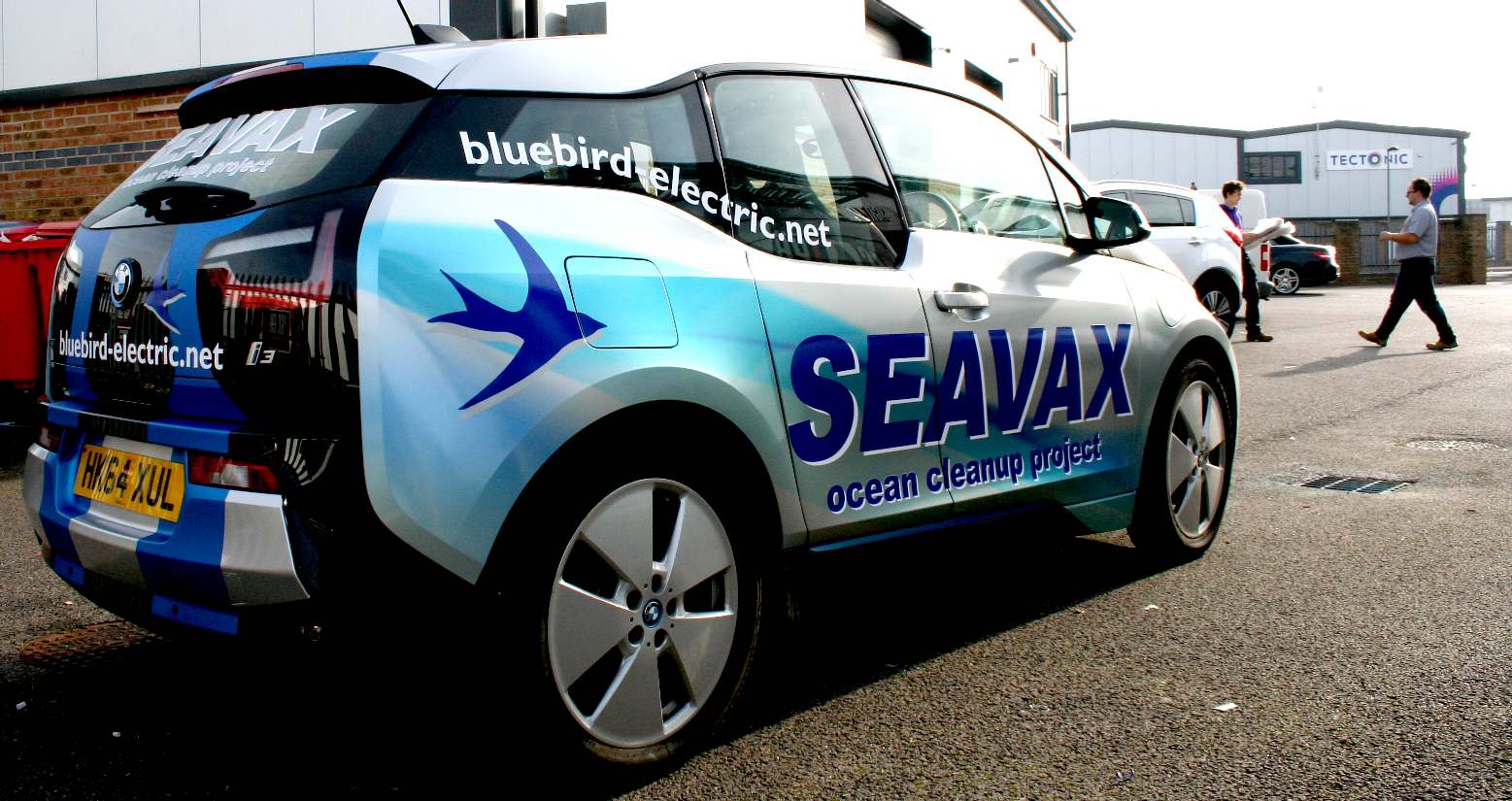 OCEAN PLASTIC ECO TRANSPORT - The BMW i3, previously known as the Mega City Vehicle (MCV), is a five-door urban electric car developed by the German manufacturer BMW. The i3 is part of BMW's "Project i" and was launched as a new brand, BMW i. The i3 is BMW's first zero emission
mass-produced vehicle due to its electric powertrain.
BMW is the first company to launch a volume production vehicle on the market featuring carbon-fiber-reinforced polymer to improve the vehicle's energy consumption. These pictures cannot describe the feel of quality and style that these cars have. You should arrange a test drive to really appreciate eco motoring at its best. As to the styling, our designer explained to us how difficult it is to make a compact car look snazzy. Inevitably the aerodynamics will suffer. BMW use large diameter wheels, to lower the rolling resistance and lower air drag. Copyright photograph 1 November 2016 Bluebird Marine Systems Ltd, all rights reserved. You will need the permission of BMS Ltd to reproduce this picture.
We've been operating this vehicle for a few months now and can reveal that electric motoring can be fast and fun, indeed, sporty. Running costs hardly ever cross our mind with charging costing around a £1 pound per fill up and petrol stations fast becoming a distant memory.
The car is a bit expensive for the average buyer who might want something cheaper in the short term. In the long term this performance electric looks to be a winner. But we can't say for sure until it comes to buying a new battery. Unlike Nissan and VW EVs, the battery belongs to the owner of the vehicle. With other makes, the battery is leased. Time will tell which system wins out, but we were told that there is a long warranty (7 years) on our battery.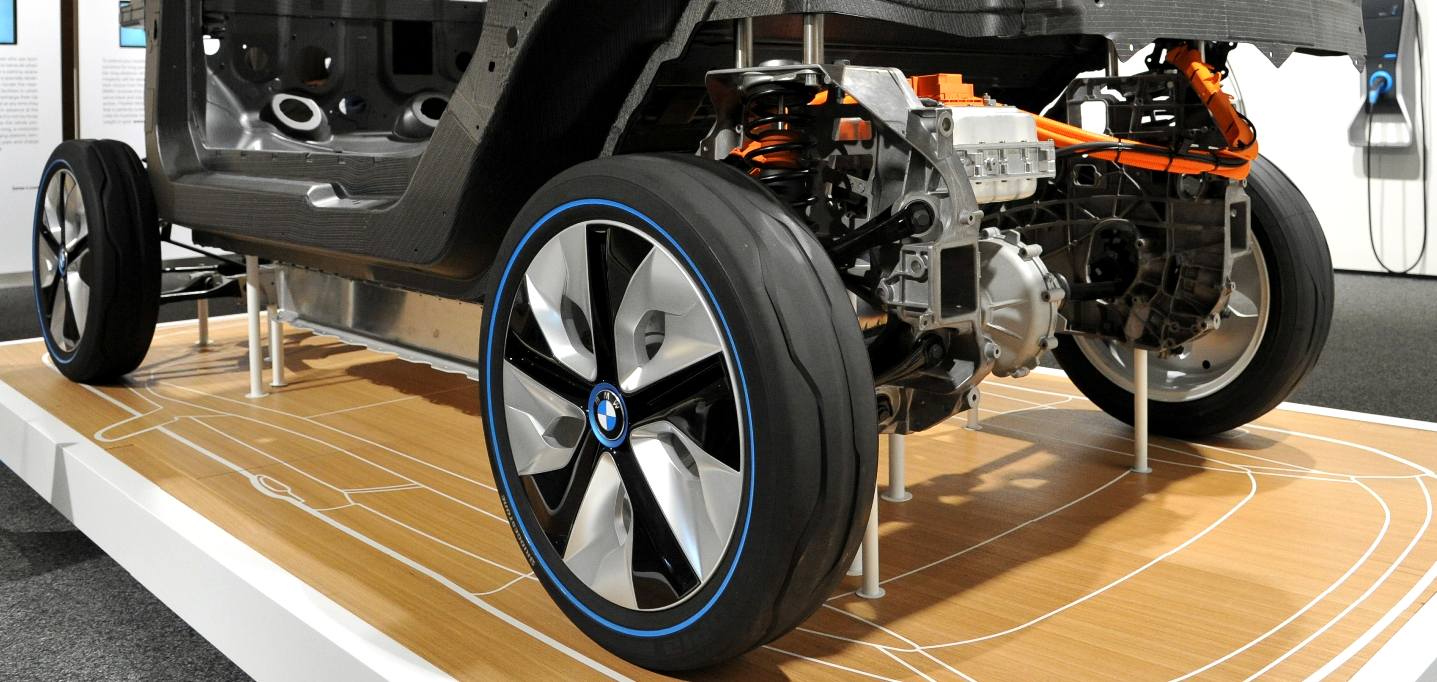 There are one or two design issues, one being excessive wind buffeting with the windows down. The other is the 'A' pillars being fatter than other vehicles (as part of the composite bodywork) obscure driver vision sometimes. We also found the car to be skittish over 90 miles per hour. But then how many times can you achieve such speeds?
Driving the car for the first time is a bit like stepping into the star ship Enterprise. This is because it is spacious and totally silent when you pull away. Some passengers find that a little spooky. They miss the roar and rumble of a petrol engine, but all of that soon fades away as they get thrust back into their seats and revel in the amazing overtaking ability, with just road noise to remind them that they are not flying.
Roundabouts take on a new dimension, where this BMW is so sure footed, that you may be tempted (we have) to pull out when in a petrol car you could not be so positive of the power to out-perform the other road users. You have to tame this habit, where the car is so fast, it makes other drivers look as though they are plodding along - when in fact they are driving normally. For this reason we think BMW should offer anger management courses for i3 owners, or might that be patience building courses? In a petrol car you have to change down a gear to accelerate hard, in an EV you simply push the pedal. It is the fact that it is so easy that gives you the edge.
Braking is also something else. Most of the braking is done regeneratively, meaning that you are charging the batteries with the kinetic energy that you would normally waste in a petrol car. It takes a bit of getting used to - the car slows itself as you lift off - where a conventional car just carries on coasting. The trick is to use the accelerator as a go pedal and stop pedal. The brake pedal is rarely used in anger once you get used to this fabulous feature of most electric cars. The down side is that the discs on the car appear dull, where rust is more prone from lack of use. You can't win. It's a good thing that you recover much braking energy, we can live with rusty discs, but BMW and other EV makers might want to address that with a new formulation for EV brakes.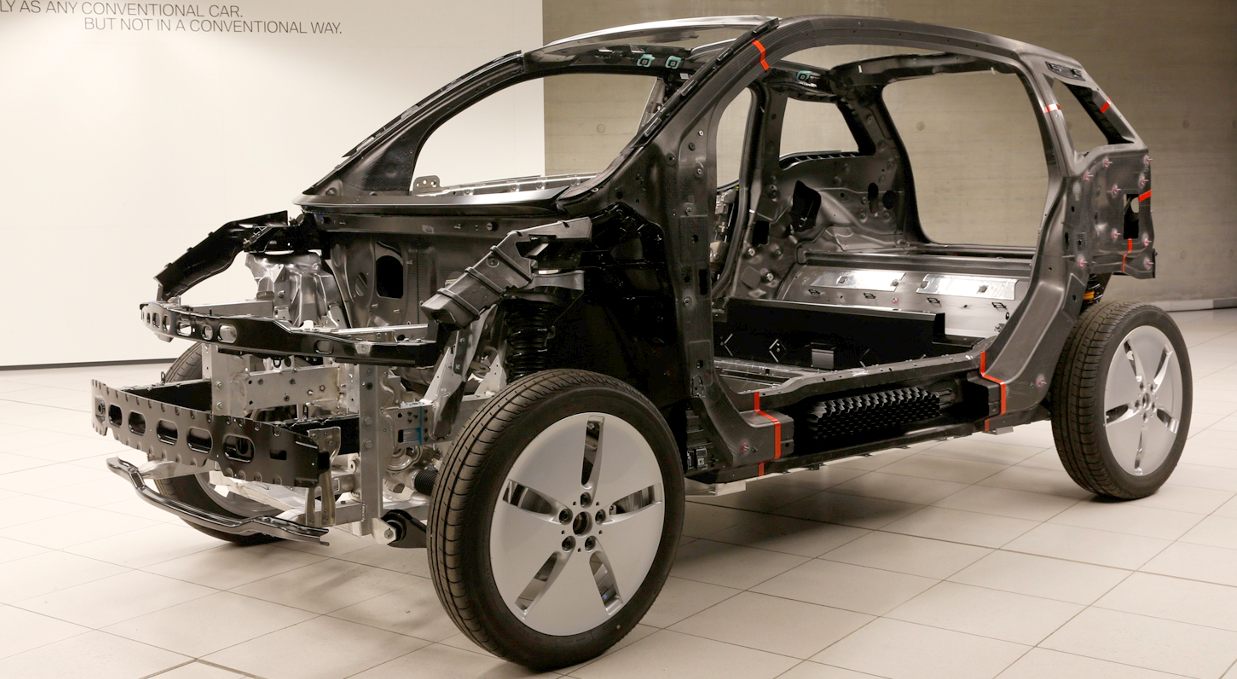 The range is also good. At first you get a bit obsessive about charging and of course parking space near an electrical outlet is a prerequisite. Either that or a very long extension lead. After that stage, you will discover that the range extender gives you at least 160 miles of motoring before a top up. We are sure that in the not too distant future, BMW, along with Tesla and then other less progressive companies, will incorporate cartridge exchange. Meaning of course, instant refueling just like a petrol car.
Another missed opportunity is solar power. The roof area is large enough to support a few panels for additional range and some free energy input. Once again, this is something that we think BMW are likely to take a peek at in the coming years.
All in all, this car has been a delight to operate so far. We'll tell you more after our first service.
ROAD SHOW, PUBLIC AWARENESS EVENTS
If we can secure follow on funding for 2017, we plan to mount a tour of the UK to show the SeaVax to interested groups and corporations. This BMW i3 will be a support vehicle with the lead vehicle being our VW camper.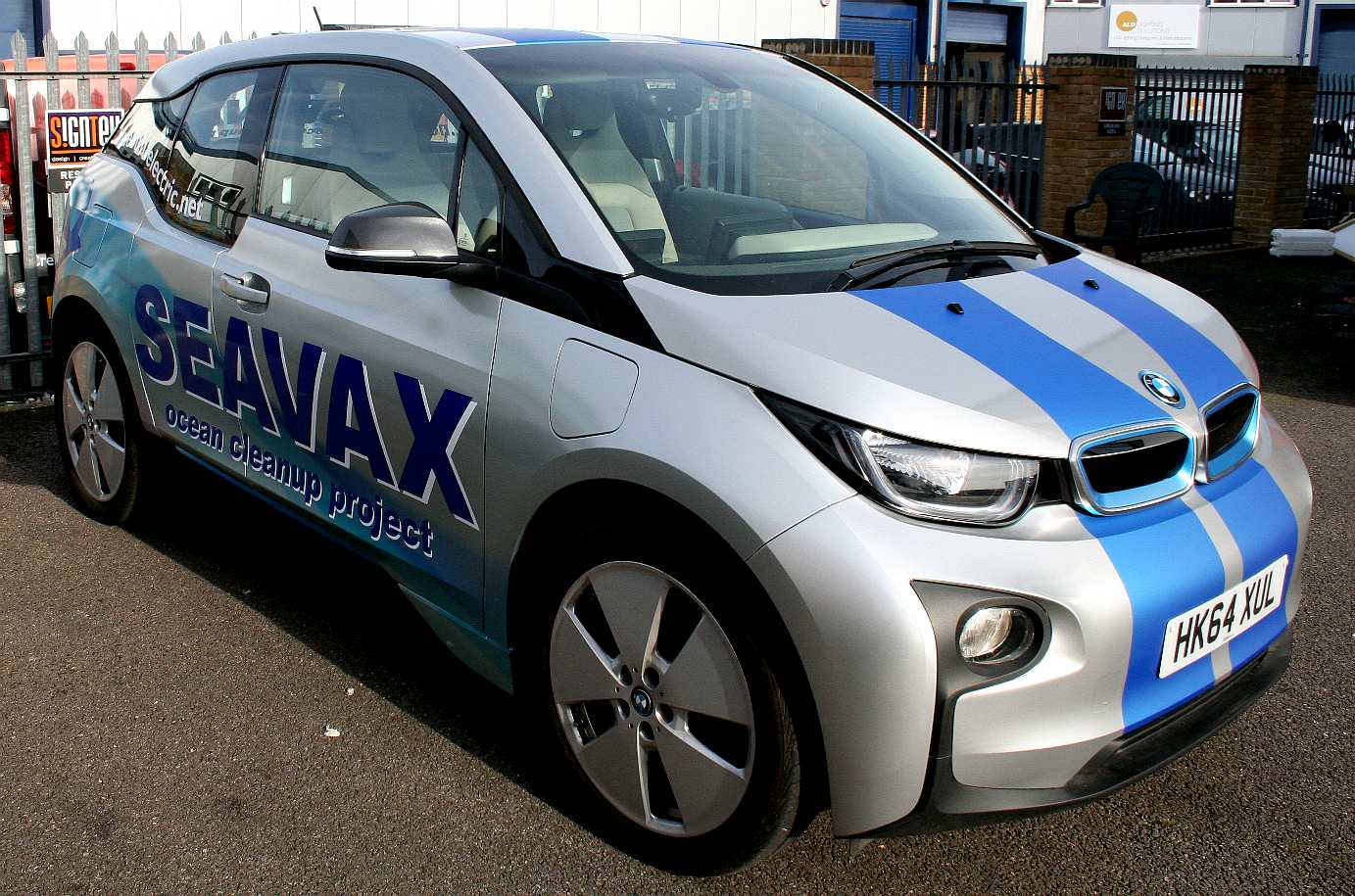 BLUE STRIPES - The vinyl wrapping of this i3 was sorted for us by Signtek in Eastbourne using printed 3M films. Copyright photograph 1 November 2016 Bluebird Marine Systems Ltd, all rights reserved. You will need the permission of BMS Ltd to reproduce this picture.
VW LINKS
http://www.r-techwelding.co.uk/
http://www.alanhschofield.com/
https://www.vwheritage.com/
http://www.coolairvw.co.uk/
http://www.justkampers.com/
http://www.volkszone.com/
http://www.porsche.com/
http://www.volkswagen.co.uk/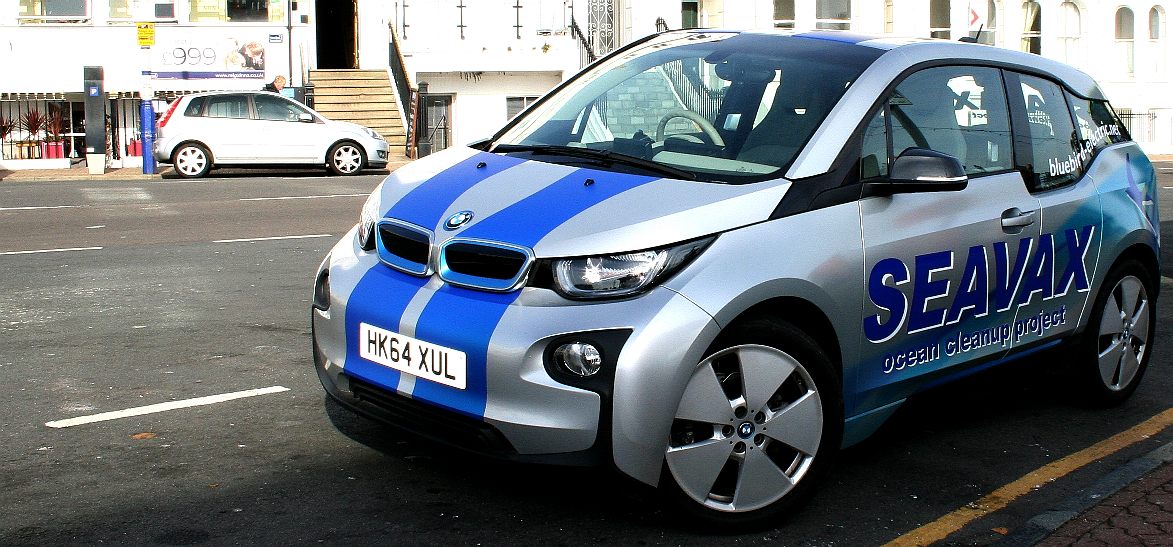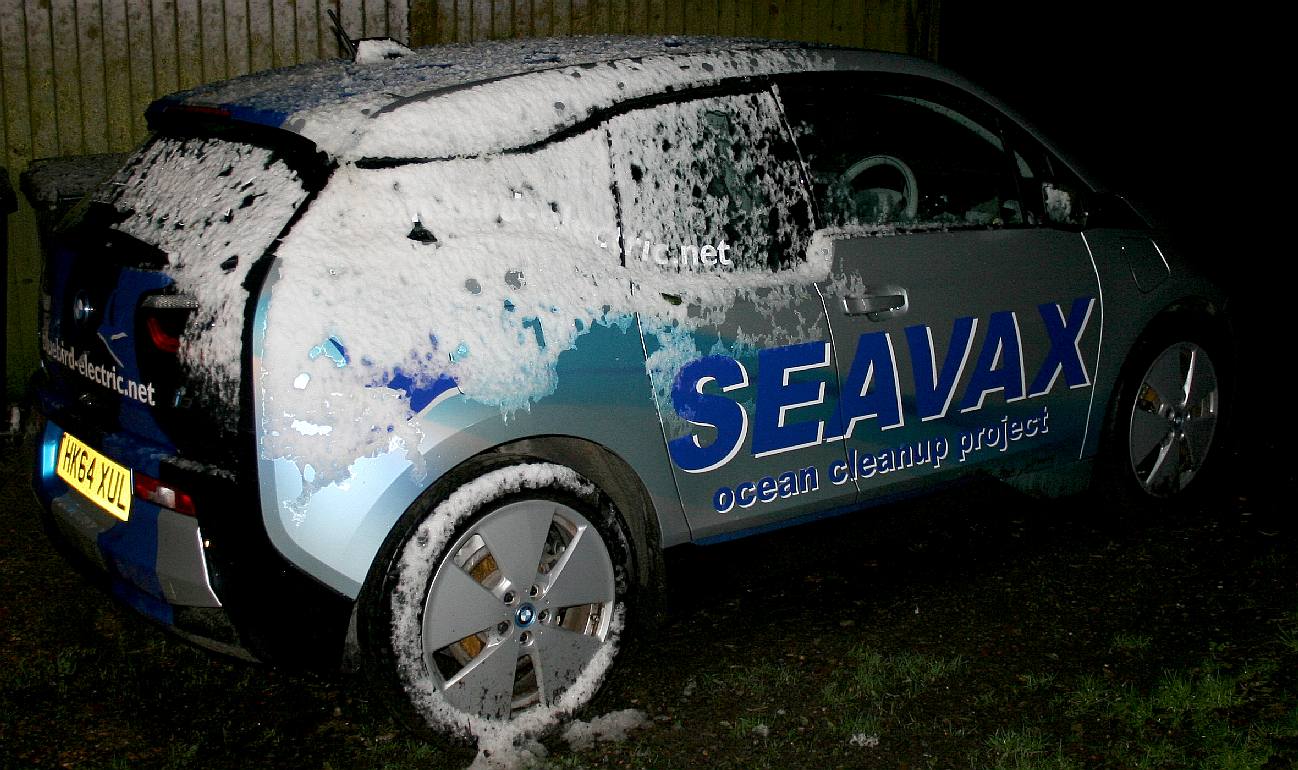 WINTER SNOW - The real test of an electric car is operating it in cold conditions. The English winter this year has been very mild, but we did catch a few ice crystals very briefly in the early hours of the morning. Copyright photograph January 2017 Bluebird Marine Systems Ltd, all rights reserved. You will need the permission of BMS Ltd to reproduce this picture.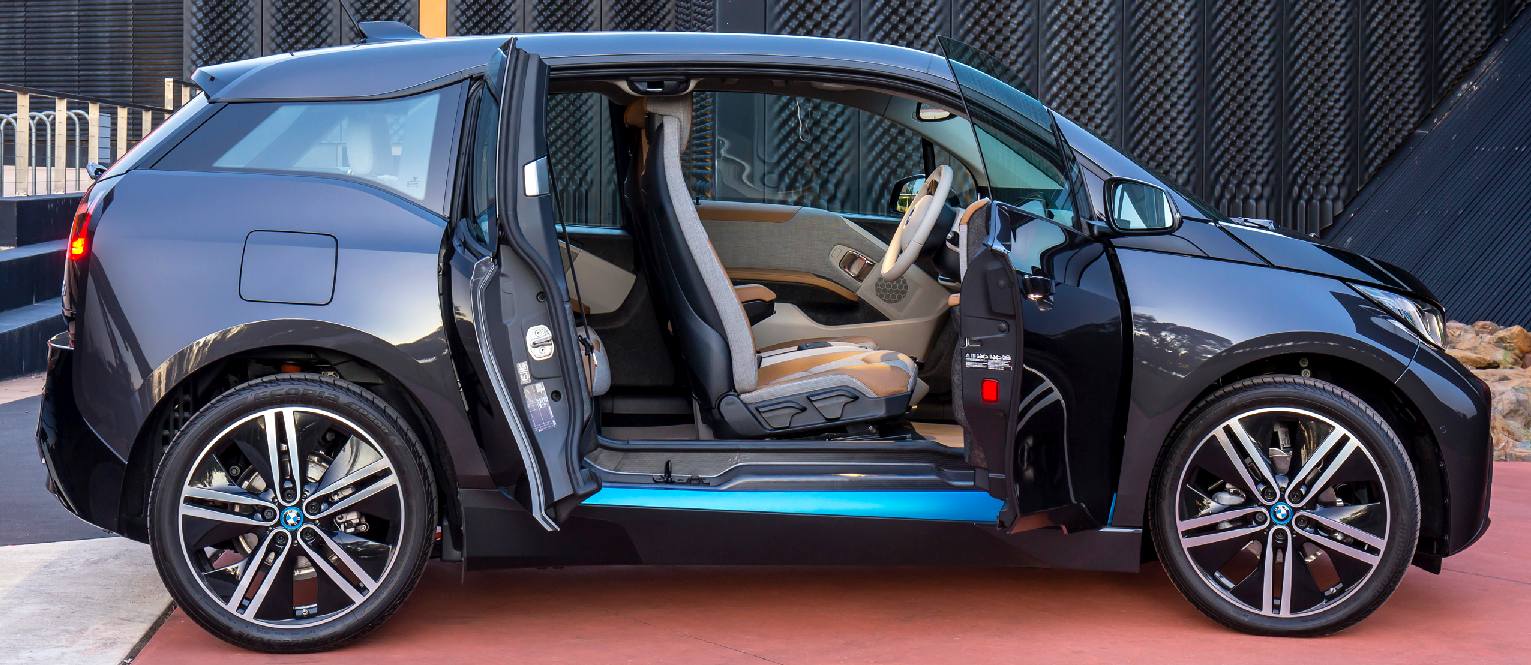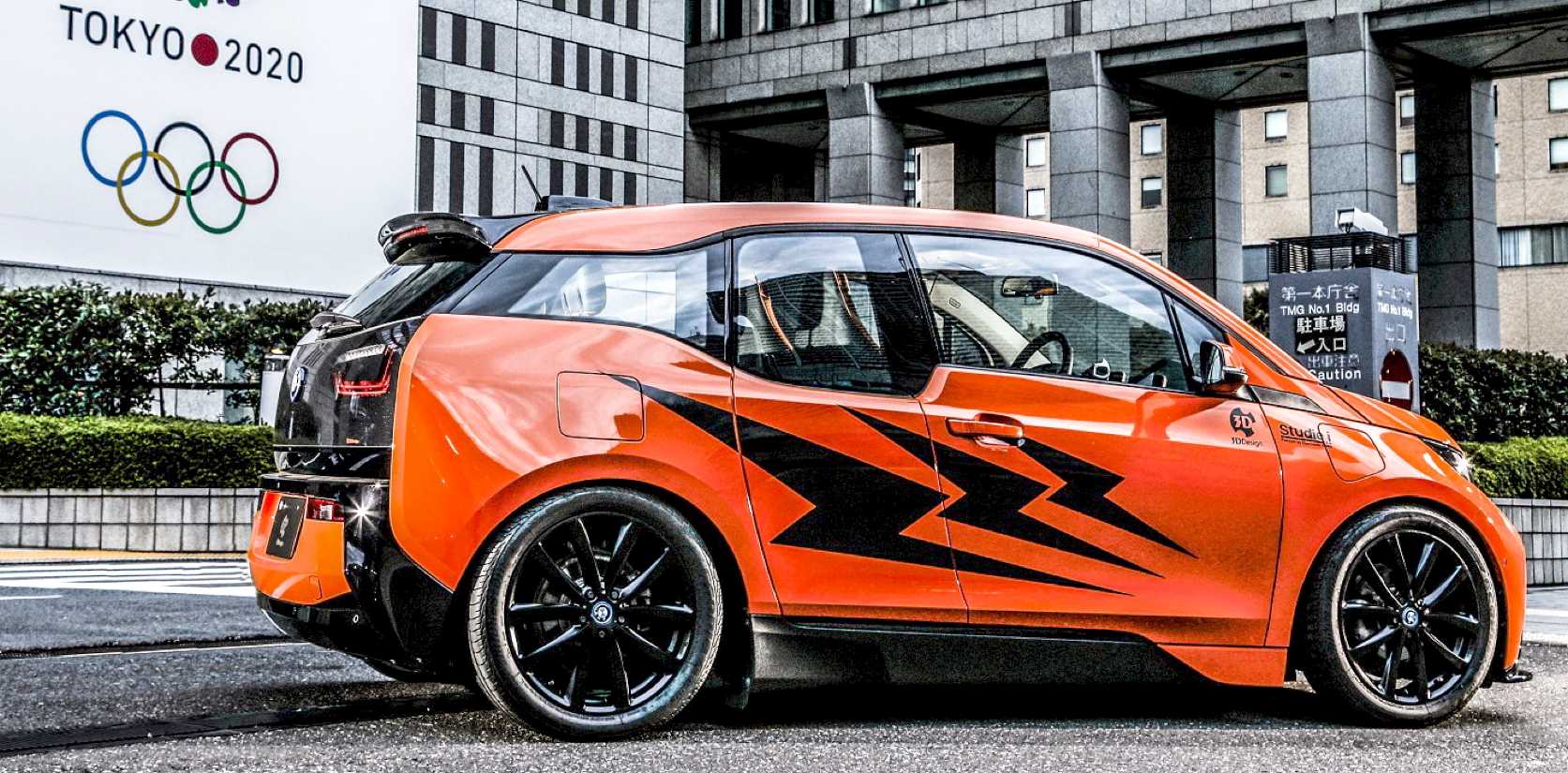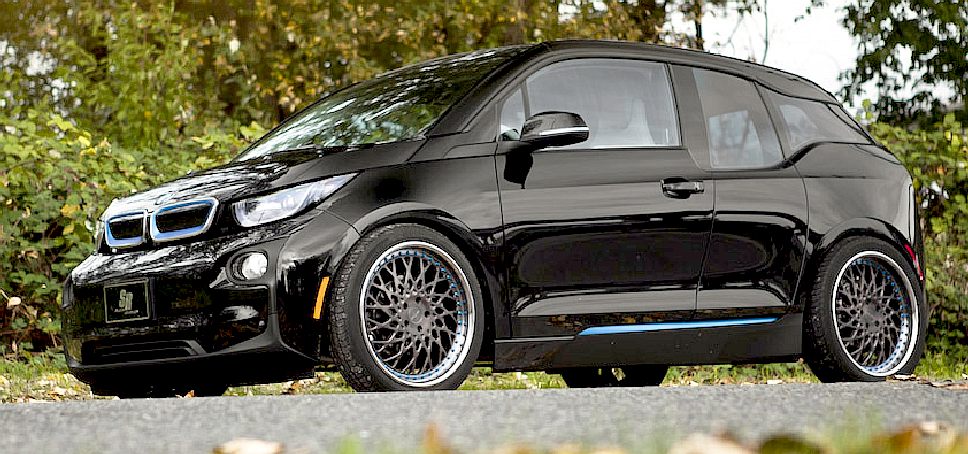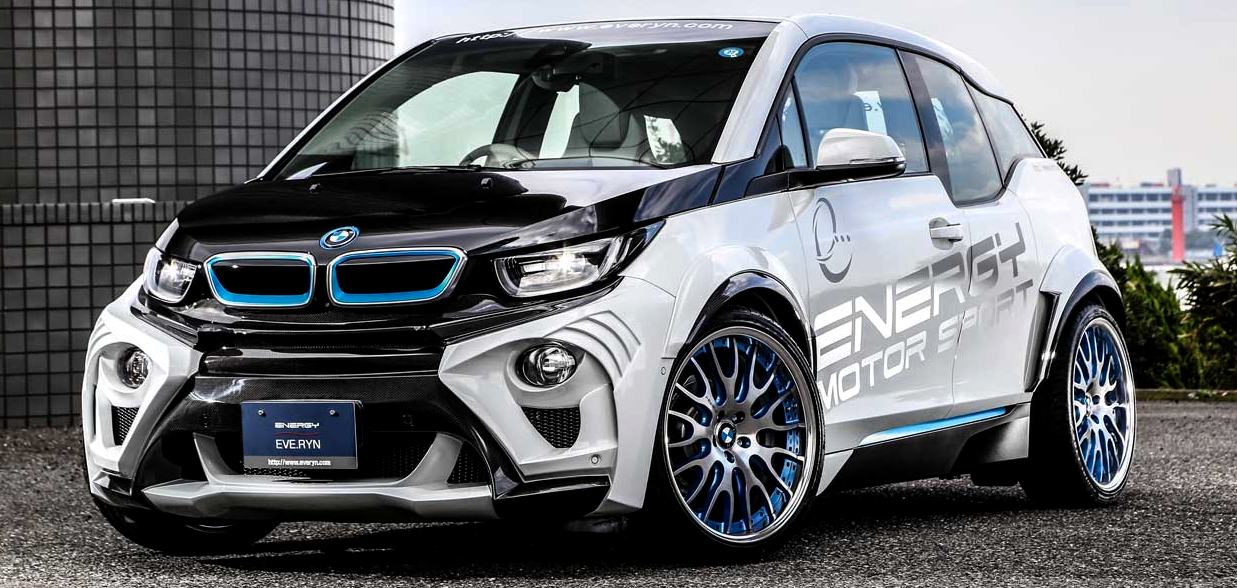 EVE.RYN - An aftermarket body kit that turbo-charges the front end looks, but also substitutes the efficient tyres for smaller radius alloys with a higher rolling resistance, meaning that it looks good, but has less range.
A SAMPLE OF BMW VINYL ART WORLDWIDE - The i3 lends itself to advertising because it is a green or eco car and for this reason is very often vinyl wrapped for business users with some quite splendid results.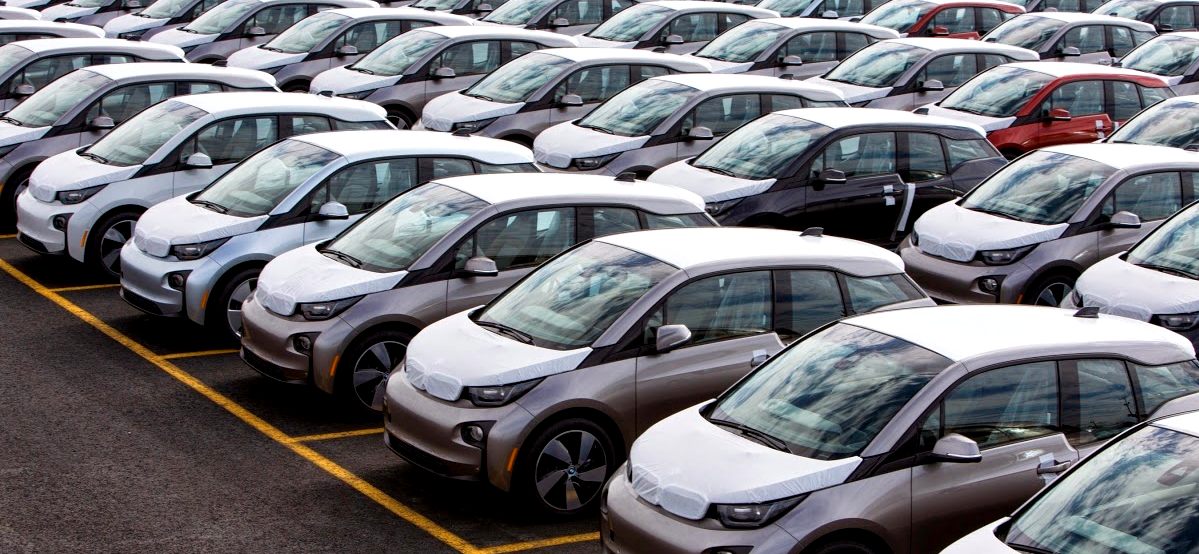 ACIDIFICATION - ADRIATIC - ARCTIC - ATLANTIC - BALTIC - BERING - CARIBBEAN - CORAL - EAST CHINA
ENGLISH CH - GOC - GULF MEXICO - INDIAN - IRC - MEDITERRANEAN - NORTH SEA - PACIFIC - PERSIAN GULF - SEA JAPAN
STH CHINA - PLASTIC - PLANKTON - PLASTIC OCEANS - SEA LEVEL RISE - UNCLOS - UNEP WOC - WWF