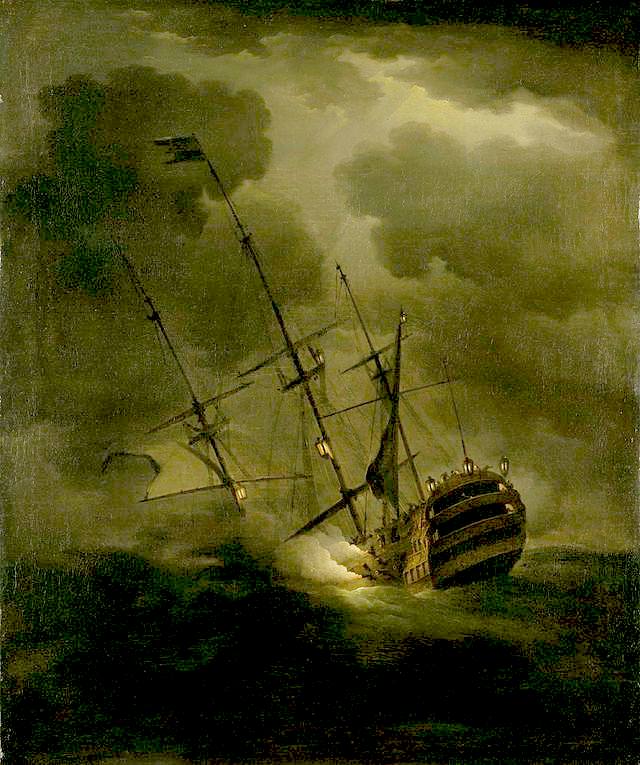 TELEGRAPH 2009 3 FEB - HMS Victory, the legendary British warship that was the predecessor to Lord Nelson's Victory, sank during a storm in 1744, taking more than 1,000 sailors to their deaths.

The ship's location remained a mystery despite numerous searches, until Odyssey Marine Exploration discovered the wreck in May 2008.

The Florida-based firm found the site 330ft under the English Channel, nearly 100km from where the ship was historically believed to have been wrecked, near the Channel Islands.

Jason Williams, executive producer of JMW Productions, which filmed the discovery, said: "Reports from the time say that the ship was carrying four tonnes of gold, around £400,000 sterling, which it picked up from Lisbon on its way to Gibraltar. Today this has a bullion value of £125 million, but that is just its raw weight. That means it is worth about a billion dollars."

The Ministry of Defence has given the company permission to go back down to the wreck to try to find the treasure. PAINTING - Sinking of HMS Victory by Peter Monamy of London.
HMS Victory was a 100-gun first-rate ship of the line of the Royal Navy, built to the dimensions of the 1733 proposals of the 1719 Establishment at Portsmouth Dockyard, and launched on 23 February 1737.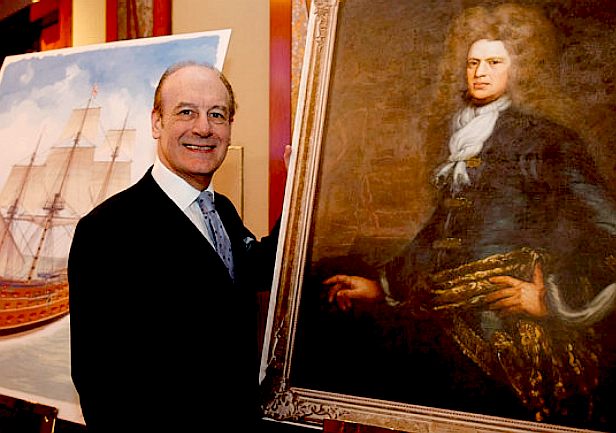 SIR ROBERT BALCHEN - In October 1744, HMS Victory was returning to Britain on what was to be her final voyage. She had been involved in the successful rescue of a convoy in the Mediterranean, and pursued the retreating French fleet back towards Cadiz, in southern Spain. Then, she turned homeward bound.

Launched in 1737 she was the pride of the Royal Navy, the direct predecessor of Nelson's flagship of the same name: a monstrous man of war built over three elaborately decorated decks and bristling with a full consignment of more than 100 bronze cannon.

But that devastating array was to prove no use as she entered the English Channel and into the eye of a vicious storm. Either due to her top-heavy design, possible rotting timbers, or a failure by captain Admiral Sir John Balchen to properly navigate the battering waves, Victory's hull was breached and she sunk without a trace, claiming more than 1,000 souls on board.
LOSS OF THE VICTORY

HMS Victory was wrecked with the loss of her entire crew while returning to England as the flagship of Admiral Sir John Balchen after relieving Sir Charles Hardy, who had been blockaded in the Tagus estuary by the French Brest fleet. As the fleet reached the English Channel on 3 October 1744 it was scattered by a large storm. At around 15:30 on 4 October, the ships accompanying Victory lost sight of her near the Channel Islands. For over 260 years she was believed to have been wrecked during the night on Black Rock just off the Casquets, with the loss of her entire complement.

Frigates were dispatched across the English Channel to search for her where she had last been seen wallowing on the horizon on 4 October. Eventually, Captain Thomas Grenville of HMS Falkland landed at Guernsey in the Channel Islands to provision, and there heard from locals that wreckage and part of a topmast had washed up on the island's shores. Further investigation proved that the wreckage had indeed come from Victory, which was believed to have run into the Casquets, a group of rocks nearby. Other wreckage was washed up on Jersey and Alderney, whose inhabitants had heard distress guns the night before the wreck but were unable to provide aid in the severe storm. No trace of any of the 1,150 sailors aboard Victory was found until the wreck was discovered in 2008.

CONSTRUCTION

A small number of the timbers used in the construction of Victory were taken from the remains of the previous HMS Victory, which had caught fire and been burnt to the waterline in February 1721 whilst having weed burned from her bottom (in a process called "breaming"). Officially a rebuild of the previous vessel, the new Victory was built by master shipwright Joseph Allin and cost £38,239 to assemble, plus £12,652 fitting as a flagship. Launched in 1737 she became the flagship of the Channel Fleet under Sir John Norris following completion in 1740. She was the last British First Rate to be armed entirely with bronze cannon.

The Victory was "a high-sided ship for her draught and this was believed to have made her leewardly and to have led to her loss". The term "leewardly" means she had a tendency to be pushed to leeward (down wind) more than normal when sailing with the wind on a quarter or on the beam, making her hard to keep on course. A plan of the ship reproduced in Howard and an extant contemporary model also show her with four rows of lights (stern galleries) and three quarter galleries, one more of each than was usual for an English three-decker in any period.

WRECK DISCOVERY

On 1 February 2009, the Associated Press reported that Odyssey Marine Exploration, based in Tampa, Florida, United States, claimed to have found the wreck in May 2008, and has recovered two of the one hundred bronze cannons. Located in the Western Approaches between England and France, as a military wreck she legally remains the property of the British Government under the laws of marine salvage. The wreck was found "more than 80 km (43 nm) from where anybody would have thought it went down", according to Odyssey Marine Exploration CEO Gregg Stemm, and 100 m (330 ft) deep, meaning that the vessel had not foundered on the Casquets as had been surmised, but lay approximately at latitude 49°42.5' N and longitude 3°33.3' W. The team announced their findings publicly on 2 February and stated that they were negotiating with the British government over the wreckage. On 26 March 2009, the TV show Treasure Quest, which had followed the company's ship Odyssey Explorer exploring several different shipwreck sites, aired two hours of footage of the Odyssey Explorer's initial findings of the ship. The show included footage of the Odyssey Explorer's crew finding a 42 pounder cannon that initially essentially identified the wreck as the Victory. The crew raised a 42 pounder cannon and a 12 pounder cannon.

In January 2012 it was reported that the remains of HMS Victory are to be raised from the sea bed. The wreck is to be handed over to the Maritime Heritage Foundation, which is expected to employ Odyssey Marine Exploration to carry out the recovery. The terms of the contract with Odyssey Marine Exploration remain controversial, with concerns over, "allowing foreign investors to profit from the property, grave and memorial of Royal Navy personnel".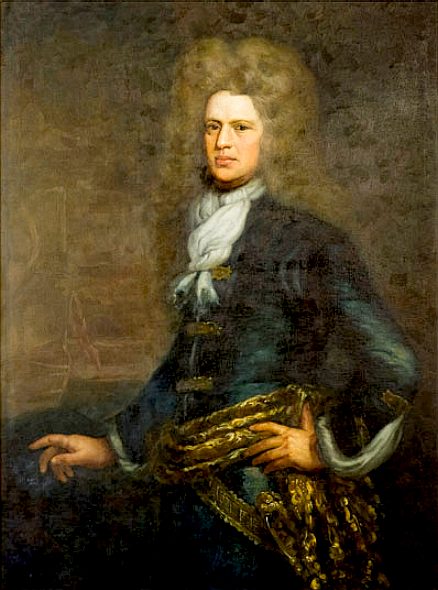 ROYAL NAVY - Admiral Sir John Balchen
TELEGRAPH FEB 2015
Lord Lingfield refused to comment until February 2015. But in an exclusive interview with the Telegraph he decided to return a broadside. He insists he has not made "a single penny" from the wreck and that he has made no attempt to fudge his family connections. HMS Victory, he pledges, will be conserved for the British public under his watch.

"I've got so many things to do in my life that this is a tiny bit of what I do, and I've been totally astonished at the tosh which has been said by all kinds of people about this," he is quoted as saying from the small office where we meet in the House of Lords.

First, then, the family connections. Lord Lingfield, a keen historian, does undoubtedly feel a strong bond with the admiral. In the Seventies he even paid out of his own pocket to refurbish his memorial at Westminster Abbey. However on that marble memorial his name is spelt Admiral Balchen. It has been claimed that Odyssey has deliberately been using the 'Balchin' spelling in press releases in order to chime with Lord Lingfield's name – something Odyssey strenuously denies. On the website of the Balchin Family Society, which Lord Lingfield co-founded, the spelling has also been changed from Balchen to Balchin.


REBUTTAL

Lord Lingfield rebuts the allegation. "I do not claim nor have ever claimed, whatever anybody else has claimed for me, that he has been an ancestor," he says.

But he insists there is a – somewhat tenuous – family connection which means he can describe Sir John as a "kinsman". He has traced a shared link between him and the admiral back to a man called Henry Balchylne, who lived in Sussex around the 16th century. He says the Balchen/Balchin dispute is due to a propensity in previous centuries to not settle on the correct spelling of names.

"These minutiae of family history and the meaning of what is forebear, kinsman and ancestor have got absolutely nothing to do with anything as far as I'm concerned."

The details do, however, make a difference to another family: the Temple Wests, the direct descendants of Sir John's daughter, Frances. The family are well established, having fought for the crown since the Battle of Crecy in 1346 earning numerous gallantry awards along the way. A memorial to Vice Admiral Temple-West (Balchen's son-in-law) is also in Westminster Abbey.

"We feel this manipulation of one of the things which is most personal to all of us, our family name, in an attempt to rebrand a genuine historical hero to suit the marketing plans of a foreign treasure hunting company is despicable and utterly unacceptable," Richard Temple West, a 94-year-old retired theatre director and head of the family, told The Telegraph in a statement released via his son Lionel West this week.

"I've never made any of those claims," insists Lord Lingfield. "If I had done so, what difference would it have made to Mr (Lionel) West, I wonder? Why would he have been upset unless it had something to do with the possible ownership of gold?"

The Temple Wests say they wish the ship left on the seabed, despite the damage being caused to it by dragging trawler nets and the shifting tides. The wreck is also attracting the interest of rogue maritime looters with one of the cannons already thought to have been stolen.

But even if she is retrieved by Odyssey, it is still feared key parts of the collection may be sold off to fund the multi-million pound enterprise and disappear forever. The deal signed by the Government says MHF is entitled to anything retrieved from the wreck which is proven to belong to the ship. Any supposed bullion, or valuable items of the deceased which cannot be identified as possessions, are excluded from this. Critics say such an arrangement is unseemly and was not subjected to Parliamentary scrutiny and could mean the treasure hunters keep up to 80 per cent of the value of her estimated overall booty (subject to a decision from the Receiver of Wrecks).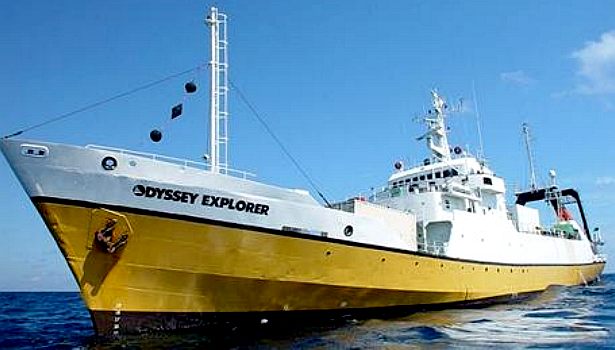 TELEGRAPH MAY 20 2008 - Odyssey Marine Exploration claims around 10 important wrecks in the English Channel are in danger of being lost forever because of damage caused by friction from nets or cables.

"We were shocked and surprised by the degree of damage we found in the Channel," Greg Stemm, chief executive of Odyssey told The Times. "When we got into this business, like everyone else we thought that beyond 50 or 60 metres, below the reach of divers, we'd find pristine shipwrecks. "We thought we'd be finding rainforest, but instead found an industrial site criss-crossed by bulldozers and trucks."

Odyssey – the world's only publicly listed exploring company – surveyed 4,725 sq miles (12,300 sq km) of the western Channel during its search for high-value shipwrecks. It discovered 267 wrecks, of which 112, or 41 per cent, show evidence of damage from a type of fishing known as bottom trawling. The site of HMS Victory shows nets and cables snagged around cannon and ballast blocks.

Three bronze cannon were displaced. One, a 42-pounder weighing 4 tonnes, was dragged 55 metres and flipped upside down. Two other cannon recovered by the company last year show fresh scratches from trawls and damage caused by friction from nets or cables.

"It turns out that Victory is right in the middle of the heaviest trawling area in the Western Channel," Mr Stemm said.

Sean Kingsley, of Wreck Watch International, the author of the Odyssey report, said: "The conclusion and fear is that the vast majority of pre-1800 sites have already been completely obliterated by the deep-sea fishing industry."
ENGLISH HERITAGE

Baroness Andrews, chairman of English Heritage, said in a House of Lords debate on HMS Victory in 2012 that the charity was "concerned" about Odyssey's proposed plans to manage the site and questioned whether the funding arrangements were sufficiently transparent. Robert Yorke, a maritime archaeology expert and chairman of the Joint Nautical Archaeology Policy Committee, who has instigated the judicial review, meanwhile, describes the deal as a "fundamental error".

"This is a test case which would set a precedent meaning every single British Naval ship in the world could then be open to salvage by treasure hunters," Mr Yorke told the Telegraph this week.

Lord Lingfield admits that Odyssey's interest was of course initially piqued by the bullion, although says he now doubts the existence of any treasure on the wreck site. "What you're suggesting to me is they or I know the presence of all sorts of stuff in there which they will grab hold of. I can assure you absolutely I know of no such thing and nobody at Odyssey knows of any such thing."

So what then, is the motivation of Odyssey to continue working on the wreck? The Maritime Heritage Foundation shows only £65,000 in its accounts, so without treasure to sell there seems no financial gain for Odyssey whatsoever. The company itself says it is premature to speculate on the total costs of the project. Details of any possible salvage operation and how it might be executed are being kept under wraps in order to deter rival companies.

"The only thing in it for Odyssey is to do a superb bit of pro bono archaeology," says Lord Lingfield. "It is an irony that the more they have been attacked, in these I think highly improbable and vicious ways, the more they've determined to prove they will continue to do good archaeology and (be) the only outfit in the world that can do this."

As for the ship herself, he promises, she and the artifacts belonging to her will be preserved for the benefit of the British public in perpetuity. "I can guarantee you that anything in the ownership of the MHF will remain in its ownership and will, if possible, be exhibited. What is brought up and belongs to the foundation will, firstly, all be conserved. The second thing I can guarantee is it will not, or cannot, be disposed of without explicit written agreement of the Secretary of State. There's nothing I can do about it even if I want to."

Lord Lingfield shakes his head numerous times at what he describes as the "arduous process" he has been through, but insists he wishes to finish the project. "I believe it is absolutely the right thing to do and these artefacts should not remain under the sea."

The treasure hunters agree. If this summer, HMS Victory once more rises to the surface, all eyes will be on her glittering decks. The lure of gold is something that even the passing centuries cannot diminish.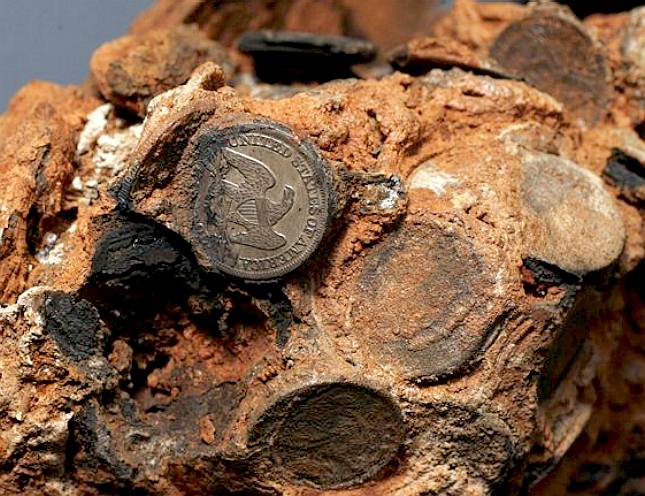 HMS VICTORY SPECIFICATIONS
Name:

HMS Victory

Ordered:

11 September 1733

Builder:

Laid down:

1726

Launched:

23 February 1737

Fate:

Wrecked, 4/5 October 1744

General characteristics

Class and type:

1733 proposals 100-gun first rate ship of the line

Tons burthen:

1921 bm

Length:

174 ft (53 m) gundeck

Beam:

50 ft (15 m)

Draught:

18 ft (5.5 m)

Depth of hold:

20 ft 6 in (6.25 m)

Sail plan:

Complement:

Around 900

Construction:

Armament:

100 guns:

Gundeck: 28 × 42 pdrs

Middle gundeck: 28 × 24 pdrs

Upper gundeck: 28 × 12 pdrs

Quarterdeck: 12 × 6 pdrs

Forecastle: 4 × 6 pdrs
HMS VICTORY RIP - For three centuries, nobody knew HMS Victory's final resting place. It was assumed she had been lost off the Casquets, west of the Channel Isle of Alderney, known as the "graveyard of the English Channel". Some Alderney inhabitants claimed to have heard a discharge of 90 to 100 cannon out at sea the night she sunk. After wreckage from the vessel washed ashore, Alderney's lighthouse keeper was court martialled for supposedly failing to keep the lamps burning.

But there was something else that may or may not have been onboard which ensured nobody ever stopped looking for HMS Victory. The ship was supposedly laden with Portuguese gold bullion, worth anything up to £128 million in today's money. Finally, in 2008 a controversial US treasure-hunting firm, Odyssey Marine Exploration, discovered the wreck in the western Channel, 60 miles from where it was presumed she had been lost.

Even sunk 100 metres on the bottom of the ocean floor, a storm has whipped around the shipwreck ever since. At the centre of it all is a man named Lord Lingfield, a right-leaning education advisor to successive Prime Ministers who was made a Conservative peer by David Cameron in 2010. Lord Lingfield, formerly Sir Robert Balchin, has been gifted the wreck by the Government through a charity he set up named the Maritime Heritage Foundation (MHF) and has signed a contract with Odyssey to start bringing items to the surface in a matter of months, subject to a licence from the Maritime Management Organisation.

However opponents – including archaeologists and direct descendants of Sir John – are furious at the decision to involve Odyssey, claiming it will disturb a war grave. Were the bullion to be found, it is likely the treasure hunters will keep the vast majority. Critics also question the suitability of Lord Lingfield for such a central role in the recovery project – he has no maritime archaeology experience, only disputed family links to Admiral Balchen which some say he and Odyssey have overstated. The decision announced last October to allow the MHF to begin recovering at-risk surface articles from the wreck is currently subject to impending judicial review action.

Then, on January 29, Labour MP and former defence minister Kevan Jones launched into an astonishing attack in the House of Commons, calling Odyssey a "scam". Mr Jones used parliamentary privilege to accuse Lord Lingfield of being either a "Walter Mitty character claiming to have ancestral links to boost his standing" or having an undisclosed financial relationship with Odyssey. In the ensuing weeks, the share price of the publicly traded Odyssey - founded in 1994 as Remarc International and headquartered in Tampa Florida - has plunged.
LINKS & REFERENCE
BLACKBEARD - Queen Anne's Revenge (La Concorde)
The Telegraph Tory-Lord-defends-the-treasure-hunt-for-HMS-Victory
Ancient Origins Finish-archaeologists-find-wreck-15th-century-ship
Marine Link academic treasure hunters
The terramar project capt-kidds-treasure-Hfound-in-madagascar
Wikipedia Adventure_Galley
BBC news world Captain Kidd's treasure ship Africa
Examiner on this day New York history Captain Kidd lived on Wall Street
Independent news world Africa pirate Captain William Kidds treasure discovered in Madagascar
Telegraph UK News US treasure hunters ready to snatch gold from the jaws of Victory
The Telegraph UK News HMS-Victory cargo of gold found in English channel
Telegraph UK News 2009 Wreck HMS Victory endangered by trawler fleets
http://en.wikipedia.org/wiki/Royal_Navy
http://www.royalnavy.mod.uk/
http://www.telegraph.co.uk/news/earth/earthnews/5353800/Wreck-of-HMS-Victory-endangered-by-trawler-fleets.html
http://www.telegraph.co.uk/news/uknews/4445783/HMS-Victory-and-cargo-of-gold-found-in-English-channel.html
http://www.telegraph.co.uk/history/11411508/Tory-Lord-defends-the-treasure-hunt-for-HMS-Victory.html
https://www.youtube.com/watch?v=1Ul2G6TltjQ
http://en.wikipedia.org/wiki/HMS_Victory_%281737%29
http://en.wikipedia.org/wiki/Queen_Anne%27s_Revenge
http://www.captainkidd.org/
http://en.wikipedia.org/wiki/William_Kidd
http://theterramarproject.org/thedailycatch/capt-kidds-treasure-found-in-madagascar/
http://en.wikipedia.org/wiki/Adventure_Galley
http://www.treasurenet.com/forums/shipwrecks/1062-heartland-treasure-quest.html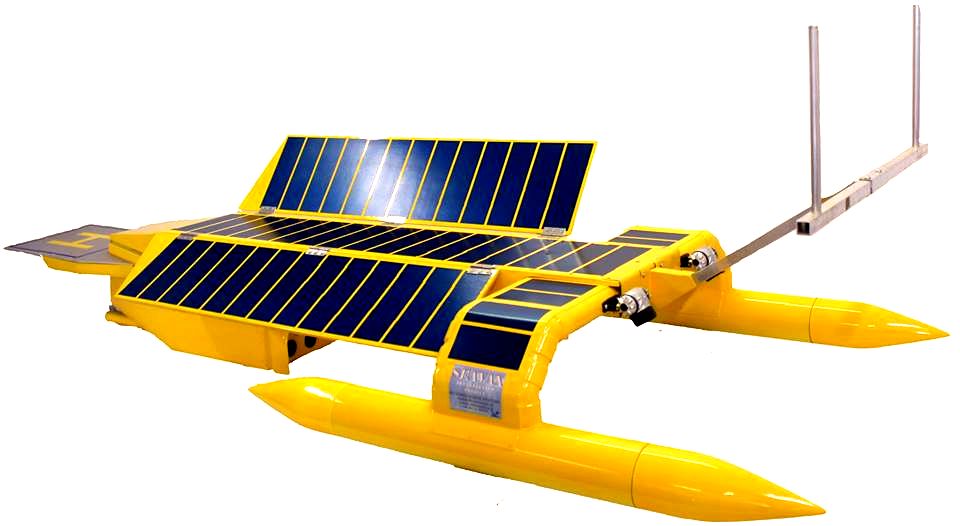 ELIZABETH SWAN - Could this be the ultimate Robot Treasure Hunter, the proposed 'Elizabeth Swan' marine exploration platform would use an advanced active hull design to provide autonomy for archaeological exploration and other data acquisition. The vessel shown above is the SeaVax proof of concept boat that sucks up plastic waste that is polluting our oceans.
ACIDIFICATION - ADRIATIC - ARCTIC - ATLANTIC - BALTIC - BERING - CARIBBEAN - CORAL - EAST CHINA
ENGLISH CH - GOC - GULF MEXICO - INDIAN - MEDITERRANEAN - NORTH SEA - PACIFIC - PERSIAN GULF - SEA JAPAN
STH CHINA - PLASTIC - PLANKTON - PLASTIC OCEANS - SEA LEVEL RISE - UNCLOS - UNEP - WOC - WWF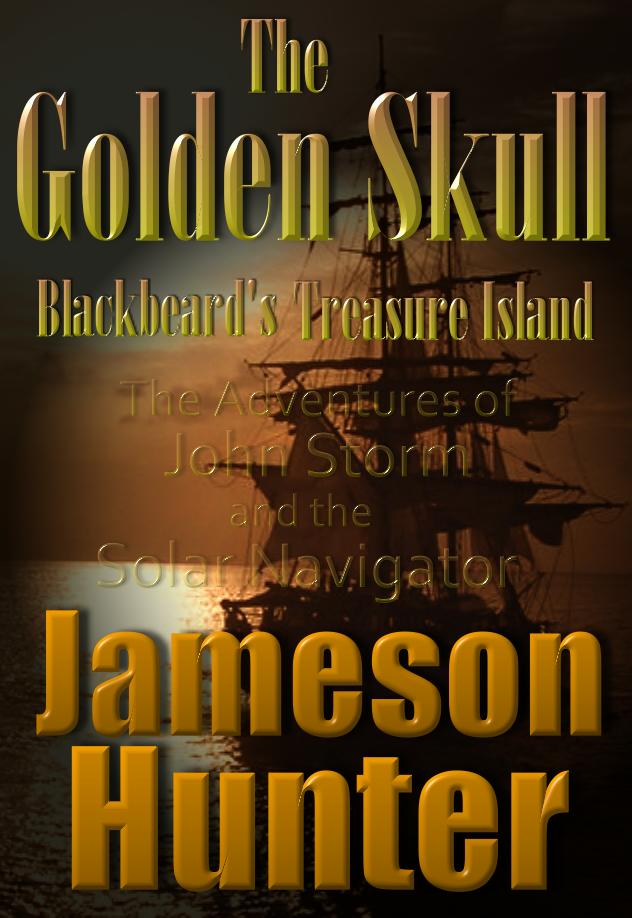 THE GOLDEN SKULL - Lord Huntington, a prominent member of the British Geographical Society, acquires an ancient parchment on the deathbed of a famous explorer, handed down through generations, which contains clues to the location of English Teach's (Balckbeard's) secret treasure trove on an Island in the Caribbean, said to be guarded by a macabre human spirit manifesting itself as human skull. Unfortunately these islands are patrolled by the US and South American navies who are newly in a cold war situation. Huntington hires John Storm for his expertise in marine archaeology as a consultant to the expedition and a SolarNavigator for its stealth cloaking ability making the boat invisible to radar. They find the Island avoiding contact with any of the Bolivarian Republic's (of Venezuela) warships which might arouse curiosities but despite all efforts to keep the reason for the expedition a secret, the word is leaked out by a one of Huntington's arch rivals to a corrupt naval officer, who engages a cutthroat gang of mercenaries to steal the treasure and glory for himself. The treacherous rival gang manage to land onshore using small submersibles and soon invade the Island intent on getting the treasure for themselves, having first sabotaged the solar powered ship for their own purposes later .......