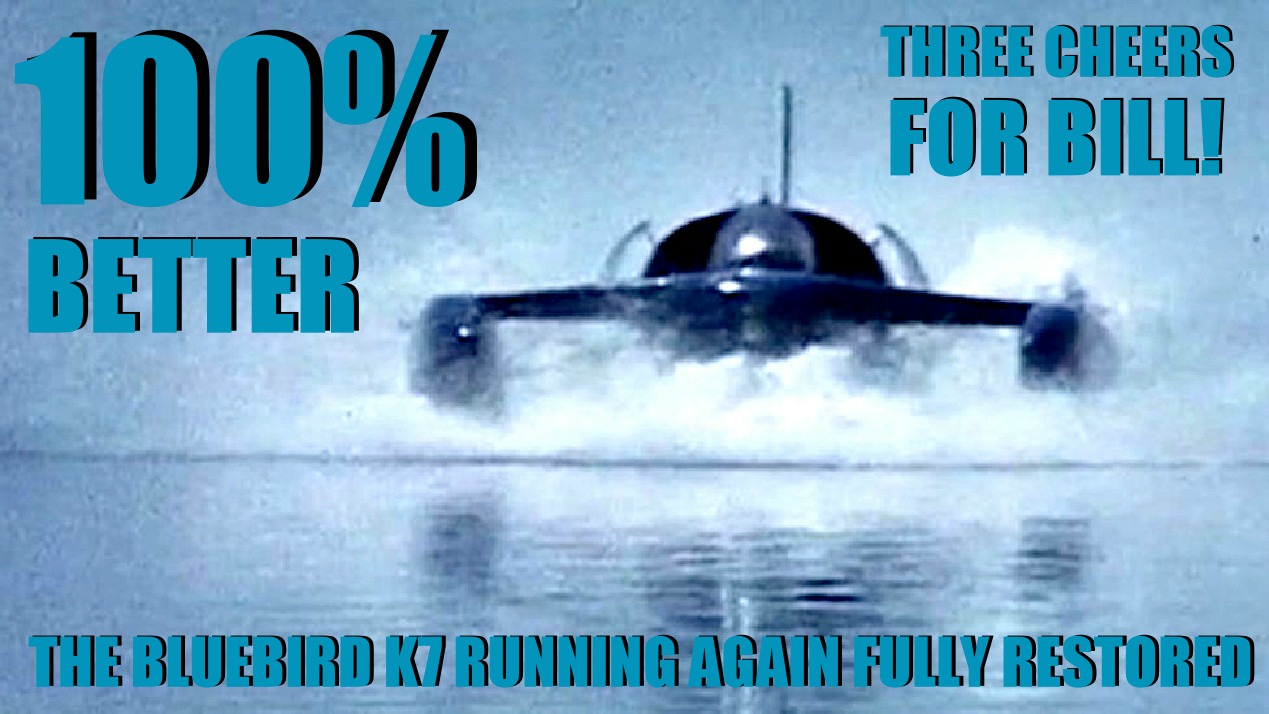 A bitter dispute as to ownership and rights to operate, has broken out and is still unresolved at time of writing (25-01-2023). We are sure all fans of Bluebird land and water speed record vehicles, will be pleased to see the K7, above, running again on water. As many readers will know, Bill Smith has spent 15 years of his life restoring the jet powered Bluebird, the passion of Donald Campbell, until he pushed the design too far in 1967. Despite agreement as to operational rights, the Ruskin Museum in Cumbria is now seeking to default on that agreement, without offering Mr Smith compensation for his fifteen years of project management and time spent actually working on the fated hydroplane. This might seem like a one off dispute, until you look back in time at the various disputes between Sir Malcolm Campbell and Rolls-Royce, Donald Campbell and Ken Norris, and Don Wales and the designer/builder of the Bluebird Electric racing cars. Taken in that context, the present dispute is just another in a chain, that seems to have passed down the family as an embedded DNA profile. Of course that is just speculation, whereas the history of disputes is indisputable. When it comes to paying, just like the addiction to speed, it seems to run in the family, allegedly.
The K7 salvaged in 2001 and on its final run of legend 4 January 1967 - pictures 34 years apart.
SALVAGE OF BLUEBIRD K7

The wreckage of Campbell's craft was recovered by Bill Smith and his team of divers on the 8th of March 2001. That was approximately 13 and a 1/2 years ago as of today's date (August 2014). In fact Royal Navy divers located the sunken hull in 1967, but could not find DC. At that time the nation was in shock, and no member of the family pushed for recovery such that the hull rested in peace for 34 years before curiosity got the better of locals.
Following the raising of the the largest section of the boat, representing approximately two-thirds of the main hull, Donald Campbell's body was recovered in May of 2001, some two months later. There then followed a heck of a hullabaloo between the remaining family members, much reported in the press, to include the threat of litigation, where Filching Manor Motor Museum owner Paul Foulkes-Halbard had paid coin of the realm for salvage rights - but this little detail seemed to have been overlooked in the rush to claim the wreck, where at the time it looked like lottery money may be forthcoming for a project of some sorts. In the end this fell through, Paul Foulkes Halbard, an avid collector of Campbell memorabilia (then owner of the K3 and R37 racing engine) relinquished his claim on the understanding that the family would ensure proper treatment and a home, and Gina Campbell after all else failed, bequeathed the wreck to the Ruskin Museum and and watchful eye of the very able Bill Smith, who promised her a quality restoration.
That was how the story unfolded and now Bill and a veritable army of volunteers and sponsors are involved, for which the nation quite rightly owe the team a debt of gratitude.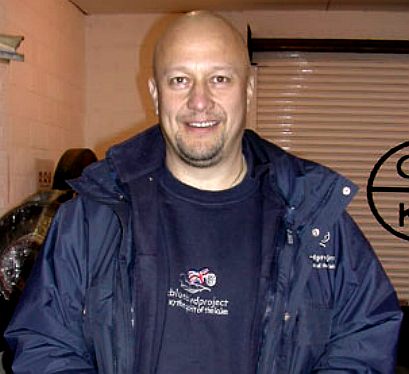 Bill Smith - Bluebird restoration project manager and salvage diver, wearing the embroidered sweatshirt with union jack emblem. Bill is a practical hands on type of chap with a serious range of skills that he brings to the table, on any project that he is involved in. Another attribute worthy of mention is his stamina; both mental and physical. You need this blend of qualities to see projects like the K7 restoration through.
JANUARY 10 2005 - NEWS & STAR
HOPES are high that lottery funding could be granted to allow Donald Campbell's legendary boat Bluebird to be restored and put on display in the Lake District.

Campbell's daughter Gina has threatened to dump Bluebird back in Coniston, where it crashed on January 4, 1967, or sell it on an internet auction site.

She says she won't allow the wrecked boat to be put on public display and agrees it should be restored before it goes into the Ruskin Museum in Coniston village.

Now a revised application has been submitted to the Heritage Lottery Fund (HLF) following the failure last March of an initial bid for £940,000.

Fresh hopes have been expressed this week that Bluebird could be restored and put on display by 2008. A decision from the HLF is expected in June.

Campbell died aged 46 when Bluebird overturned in spectacular fashion that fateful morning in 1967. The speed ace was a popular figure in the Lake District which he frequently visited for water speed record attempts.

Controversy surrounded the decision to raise the wreck from the lake bed in 2001 after it had lain there undisturbed for 34 years.

It is currently in the North East workshop of underwater surveyor and amateur diver Bill Smith who discovered the wreck and fronted the project to restore it.

Ms Campbell says Bluebird was a feat of engineering and should only be displayed in restored condition.
Bluebird K7 - the wreckage in 2005, in storage awaiting its fate. Crash testing is an important part of analyzing an engineering structure. We learn from looking carefully at the wreckage, not by looking at the vehicle before an impact. Raising the K7 should perhaps have been undertaken early on to preserve the metal from corrosion.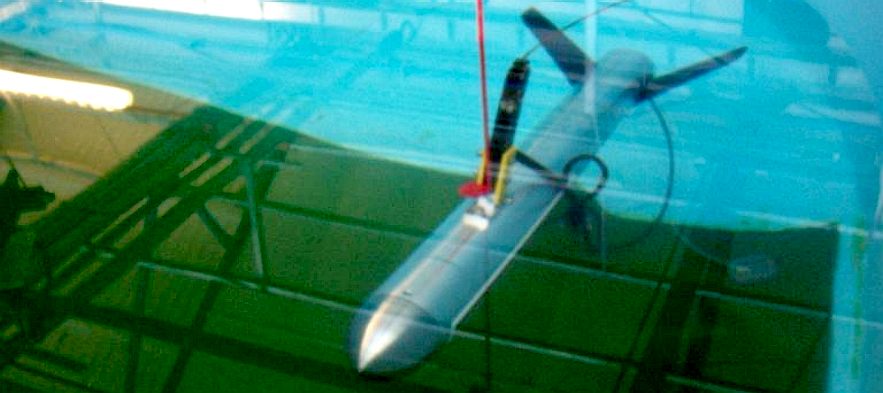 SONAR SURVEY - Using the latest technology the team upgraded their equipment to road test a bit of kit that improved on the old sonar, in being able to read the lake bed in one sweep from a central course, where previously it took several trips up and down in a grid pattern, to be able to re-create an image of the lake bed from a mosaic of scans all knitted together digitally. This sonar performed flawlessly, but that performance was let down when a £40 computer hard-drive decided to fail leaving them without a system at all.
The state of the art AUV was first test tank calibrated, but apart from that the team are prevented from saying too much about its capabilities, where the mini torpedo with acoustic eyes is a commercially sensitive development. They did claim a "pin-sharp resolution" for the robot detective.
BLUEBIRD PROJECT TEAM
BILL SMITH

Bill spent seventeen years designing security products for the automotive industry. He is now the project leader and an experienced mixed gas diver, where his diving explorations have taken him all over the world. He is an engineer with experience welding and fabricating in stainless steel and aluminium. Bill has appeared on television as a sonar/wreck location expert. He is also a fellow of the Explorer's Club of New York. His wife Rachel runs the Bluebird Project shop.
ALAIN DOUGLAS

Alain is described on the project website a a sidekick to Bill, we assume in good humour. He came to the Bluebird Project as a motor mechanic with 14 years experience under his belt. Alain is not so at home in the water but as a member of the boat crew he drives boats and navigates. He is also the workshop caretaker, maintaining the compressed air system and just about everything else. Alain is the project webmaster.
JOHN BARRON (TIDY)

John was the second man to dive K7 in 2000, so is a veteran, who has hung up his snorkel in exchange for a hammer with which to beat metal. John gets his nickname from putting tools away before the crew were done with them. A tidy workshop leads to a better product.
MIKE BULL

Mike joined the project in 2006 as an honorary team member by sending cartoons, designing DVD covers and the like. He also sourced hard to find cockpit parts and co-built the seat for K7. Then in 2009 he moved three hundred miles to join his mates as a workshop regular. Mike creates YouTube content for the project and is engaged to fellow enthusiast; Helen.
ROB FORD (Clark Kent)

Rob joined the project in 2005 with saw and screws making shelves and work benches. He got his nickname because he was always called away to his real job when he got the chance to do something interesting. Rob's expertise comes from taking old rivets from the hull and re-riveting as the aluminium panels were put back.
NOVIE DZINORA and PAUL HANNAFORD

Novie and Paul turned up on the beach one miserable Saturday morning wearing anoraks. After virtually interrogating them it turned out they were not the press but 'Speed Record Club' members - which could have been even worse. Having said that, without their knowledge of all things Campbell, the team would have been lost for information several times. Novie is now a workshop regular traveling from Coniston, and Paul works with Malcolm Pittwood in operations, having been team members of Lightning Strike in 2001.
TONY DARGAVEL

Tony has been with the project many years. He is the shot blasting expert, always to be found near his blast cabinet. He also makes a splendid (if strong) cup of team and has a voice that is louder than Brian Blessed.
JORDAN ASPIN

Jordan is a time served fitter and turner at Vickers Barrow, working on nuclear submarines and weapon systems at Barrow-in-Furness. He joined the project in 2009. Jordan regularly makes the 280 mile round-trip to the workshop, lodging with whoever will put up with him. He enjoys all forms of water craft, including sailing boats, which kind of worries the team. Jordan repaired Donald Campbell's seat pan. His partner Lucy is also a dab hand repairing stuff.

RICHIE HARRISON

No relation to John Harrison of chronometer fame, Richie is a fan of armoured vehicles (who isn't). One day Richie emailed to say he'd like to get stuck. Since then he had become John's (Tidy) rivet-setting partner and an all round fabricator, immediately becoming popular in the workshop.
ROBERT 'CHECKIE' ROB WHITE

Robert first is a radio communications engineer by trade with a particular interest in restoring K7's wiring. He joined in 2009 and got his nickname because of his interesting chequered shirts. He manages to cope with a stream of parts to paint and strip, before getting to the electricals. Checkie is a keen biker complete with leathers and helmet, but is really mild not wild at heart.
JACK 'YOUTH' YOUNGER

A with quite a few members, 'Youth' joined up in 2009. But only after the team had asked his mother if it was okay - he was only 14 at the time and would be subjected to a politically incorrect bunch of blokes who at time used colorful language. A quick learner, Jack went through school, then college, deciding that engineering was for him. No surprises then if we reveal that he's now a marine diesel engineer.
ALAN DODDS (DODDY)

As a 19 year-old apprentice panel beater, Alan worked for J Bendall & Sons of Carlisle, under the watchful eye of Leo Villa. Alan did his bit first time around in the summer of 1955. Subsequently, Alan became a master blacksmith even working on the gates of the Globe Theatre in London. He says that he never saw the K7 in one piece in the early days and looks forward to a time when he will enjoy the full monty.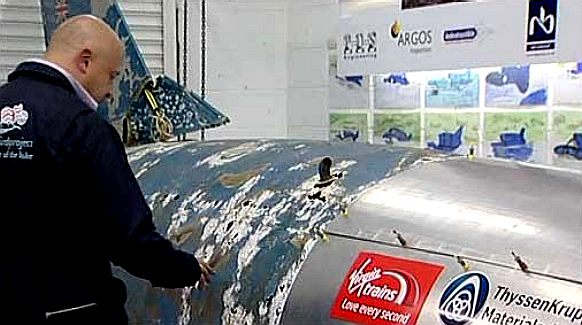 ADVISERS & STEERING COMMITTEE
TED WALSH

Ted is the nominated driver of the 'refurbished' K7. He has been involved with boat racing and record breaking at all levels through to his current F1 quest to get a two-way world record average speed over 150mph. He is currently stuck at 149 mph or thereabouts, the elusive two-way average being just that. Ted (along with every member of the team) is looking forward to the day when he can press the 'start' button and head off down the lake to begin the trials.
MALCOLM PITTWOOD

The project's bureaucrat and the coolest chief of operations, who successfully spearheaded the bid to have Coniston's byelaws amended to allow K7 to run above the speed limit. That is just one of his successes. Malcolm's contribution behind the scenes is significant and the team are very grateful to have him on board. Malcolm previously headed the Lighting Strike (electric) water speed record boat project and has for years been a Speed Record Club member.
NEIL SHEPPARD

Neil is a historian and Campbell author. He has worked behind the scenes for many years supplying the project with historical information, also allowing the team access to his incredible collection of photographs. Much of the historical accuracy in the rebuilt boat would simply not have been possible except for Neil's capacious supply of data.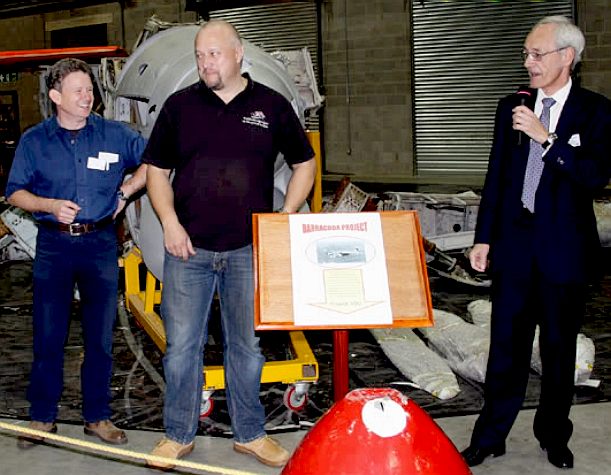 THE RECOVERY DIVING TEAM
GRAEME CONNACHER

Graeme drives an old Morris Minor, but is incredibly enthusiastic despite the limitations of his steed. He is at home while playing with ROVs, an essential tool for surveying dark, cold waters when divers are looking for clues as to where to begin.
GRAHAM WOODFINE (BEANIE)

Graham earned his nickname 'Beanie' for two reasons. Firstly there were too many Grahams on board and secondly, he was the only Chartered Accountant (bean counter) diver that the team had ever met. Graham took up diving after injuring himself whilst rock climbing, then having doctors threaten not to re-assemble his shattered bones if he broke them again. Soon after that he ended up in intensive from diving, leaving the team with no option but to make him designated safety officer.
SALLY CARTWRIGHT (SAL)

Sally is solid proof that the Bluebird Project is an equal opportunities employer. She was one of only two female mixed gas re-breather divers to have worked on the project, diving as often as her male team mates in the dark waters. In fact ladies make the best pearl divers in the world, sue to their ability to withstand the cold. Hence we are not surprised.
CARL SPENCER (deceased) 1970-2009

Bill Smith went into shock when he learned that his friend Carl Spencer had died. Carl was diving the wreck of Titanic's sister ship, the Britannic, when like many divers he got into difficulties. Bill dived on the Britannic with Carl in 2003, leading a British expedition to explore the wreck and the minefield that sank it. Bill and Carl met in November 2000 on the Bluebird Project.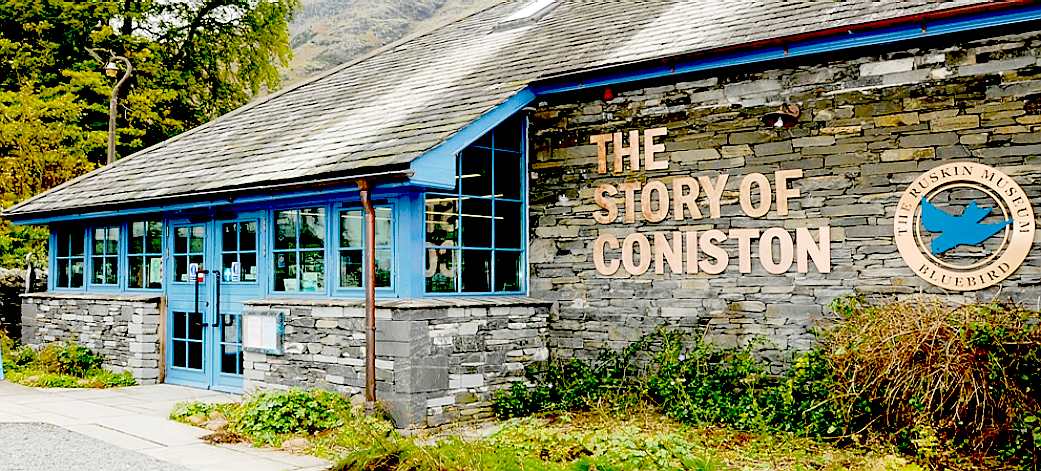 This is where the legal action is hotting up
CONTACTS
The Ruskin Museum
Coniston, Cumbria
England, LA21 8DU

Tel: 01539 441164
Fax: 01539 441132

Emails: information@ruskinmuseum.com
accounts@bluebirdproject.com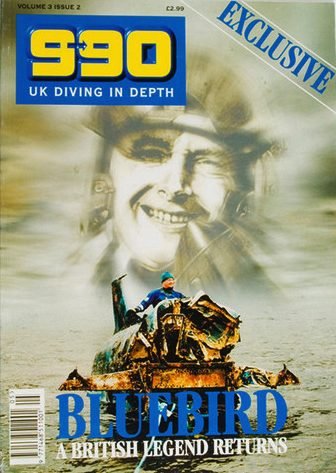 COMMENT - The K7 is no longer design protected, meaning that anyone can build an improved boat or a replica for themselves or their event, etc. It is no different to building a scale model in its appreciation of the art. It is also no different to building a classic car replica.
But why? When Donald Campbell proved what Ken Norris feared most; that the Bluebird had design limitations. Clearly, it would be unrealistic to build a replica with built in limitation, just as the plans to run the original K7 again - are folly, save only for nostalgic occasions at slow speed.

Let us not forget that the relatives of Donald Campbell did nothing to preserve the K7. It remained in the Lake until someone else found it and raised it. You may think that that should have been left to the family of DC and we note that there is a Malcolm Campbell Heritage Trust, but we have yet to see a dedicated website listing their achievements? There is of course time for that and we have a hat in readiness to take off as and when.
Restoring the original K7 somehow takes away the horror of the inevitable somersault that took the life of a very brave man, some said suicidal and others that the flip was a scam - it was not of course - it happened.
Restoration though is in some measure like saying that the fatal run never happened and all that the wreckage represented is now lost, save for photographs (and maybe a log) of the restoration. This is much the same situation as when Babs was dug up from the beach at Pendine, when maybe it should have been left as a memorial - and a replica taken its place in the Museum. This view should not detract from the superb efforts of Bill Smith and his crew, but is rather the observation of many. Now that the K7 is risen like a phoenix, obviously we are extremely pleased that the project is in such capable hands.

The anniversary was for the CN7 and K7, with Tonia Bern-Campbell as a guest speaker - what a special treat for Donald Campbell enthusiasts.
LOOK & LEARN - EXTRACT 8 FEB 1975 EDITION 682

Donald Campbell leaned in the boathouse against Bluebird, the powerful jet-engined boat on which he was about to challenge the water speed record.

His chief mechanic, Leo Villa, found him there, gazing at Coniston Water in Lancashire, his thoughts miles away.

"Morning, skipper," said Leo. "The lake doesn't look at all bad today."

"Oh, hello, Unc.," said Donald. "You'd better get everybody out to their stations."

To Villa, Campbell seemed unusually curt, for he was usually ready for a chat. But Villa did as he was bid, and in a few minutes the scene was set for the battle of a man and his machine against the forces of nature.

Clearly, Campbell was not happy. While playing cards the night before, he had drawn the ace and queen of spades. He said to the members of his team of mechanics who were playing with him, "Mary Queen of Scots drew the same two cards the night before she was beheaded. I have the most awful premonition that I'm going to get the chop this time."

Although Campbell could have called off the attempt, he did not, for the days when the weather was right and the boat was in good shape were too rare during those winter months of 1966-67. And, in any case, there was always an inner compulsion driving him on.

In 1964, Campbell had set up a new world land speed record of 429 m.p.h. and in the same year had broken the world water speed record with a speed of 276 m.p.h. Even so, Campbell was not satisfied. With scarcely any interval at all, here he was preparing for yet another attempt on the water speed record.

It was made early on the morning of 4th January, 1967. On her first run that day, Bluebird reached a peak speed of 320 m.p.h. and was doing 280 m.p.h. at the end of the measured miles. On her return she touched 328 m.p.h. and was doing 300 m.p.h. as she started back over the mile again.

But something was wrong. Her bows were lifting too high. Villa saw the boat soar into the air. He turned to shout some instructions to his assistant and when he looked towards the lake again he saw Bluebird's tail fin just vanishing below the water. Out of the spray thrown up by the boat's final plunge into the lake were falling a collection of bits and pieces that had broken off.

Bluebird had leapt 50 feet out of the water and looped the loop. She had struck the surface again just short of an anchored boat marking the end of the measured mile. And Donald Campbell had died within a fraction of a second of being the first man to set up a record of 328 m.p.h. on water.

Naval divers searched Coniston Water for Campbell's body, but they never found it. However, although Campbell is dead, his achievements live on. He was following in the footsteps of his father, Sir Malcolm Campbell who, in the 1920s and 1930s, pushed up the land and water speed records. He became the fastest man on land in 1935 when he reached a speed of 301 m.p.h. And in 1939 he set up a water record of nearly 142 m.p.h. which remained unbroken until 1951.

Malcolm died in 1948, but his son Donald, who was born in 1921, kept the family name in the speed record lists. Donald made his first real mark in 1955 when he regained the world water speed record from America with a speed of 202 m.p.h., which he increased by a further 14 m.p.h. a month later.

Donald then turned his attention to the land speed record of 392 m.p.h. set by British driver John Cobb in 1947. Tragedy nearly ended Donald's attack on this record. While he was travelling at 325 m.p.h., his car suddenly spun, rolled, then hurtled into the air. When it hit the ground again, both right-hand wheels were ripped off and the whole of that side of the car was badly damaged.

A damaged ear and a fractured skull were the price Donald paid for this failure. He knew that he was extremely lucky to have escaped with his life, and this made him all the more determined to be the fastest man on land and on water. He achieved this, as we showed earlier, in 1964. His land speed record for a wheel-driven car still stands. And nobody has travelled faster on water, although the speed he reached on his last and fatal run is regarded as unofficial.

During this last attempt, the men on shore listened to his commentary on their crackling radio link. "I can't see much and the water's very bad indeed," said Campbell. "I can't see anything . . . I've got the bows up . . . I've gone . . . Oh."

And with these words, Campbell and his boat perished in the depths of Coniston Water.
Donald Campbell looked to embrace future technology and put it to the test.
NORTH WEST EVENING MAIL 8 NOVEMBER 2011 - Bluebird lookalike takes a trip on Coniston Water
Spectators on the shores of Coniston would be forgiven for thinking they have seen a blast from the past this week (3-11-11).

The iconic Bluebird K7 and its legendary driver Donald Campbell CBE famously broke seven world water speed records between 1955 and 1964. The super machine flipped on Coniston Water on January 4, 1967, while Mr Campbell was bidding to raise the speed record to more than 300mph.

During this year's Coniston Records Week a look-alike blue powerboat took to the water. Helical Technology's K777, which resembles Bluebird K7, had its first outing on Tuesday on a practice course on Coniston. A timed run was being delayed due to gusty weather.

The K777 team has stressed the boat is not a Bluebird replica, but draws on the design of the great British boat and is a tribute to its engineering. It is hoped the team can gather data for future record-breaking attempts.

But K777's presence on Coniston has sparked fury with the family of Mr Campbell, who have called it "disrespectful," saying it has come without any consultation or respect to family or the Norris brothers' families, the designers of Bluebird K7.

Bluebird K7 has been undergoing painstaking restoration in North Shields since 2008, after the wreckage was recovered between October 2000 and May 2001. It is hoped Bluebird K7 will be completed in 2012 and trialled on Coniston.

Don Wales, grandson of Sir Malcolm Campbell and nephew of Donald Campbell, said: "We feel that it is disrespectful to Donald, and that those responsible are clearly out to bolster their credibility as a publicity stunt by alluding to the connection with the real Bluebird, a connection that neither exists nor is wanted. Their claim that valuable data collected on the behaviour of the craft will benefit the genuine machine is total nonsense.

"The Campbell family do not support or condone the building or operation of the vessel named K777 or any perceived association of it with the Campbell/Bluebird story."

K777 is piloted by veteran powerboat racer Jim Noone. Mr Noone said: "This is not disrespectful. We have nothing but the ultimate respect for Donald Campbell."

He says it is not a Bluebird K7 replica and it has similarities and differences. Mr Noone said: "If you are building a British boat, you go back to the best British boat."

He described the boat as feeling "awesome" and said the practice route was useful for developing the boat and engine, with an initial test at around 80mph.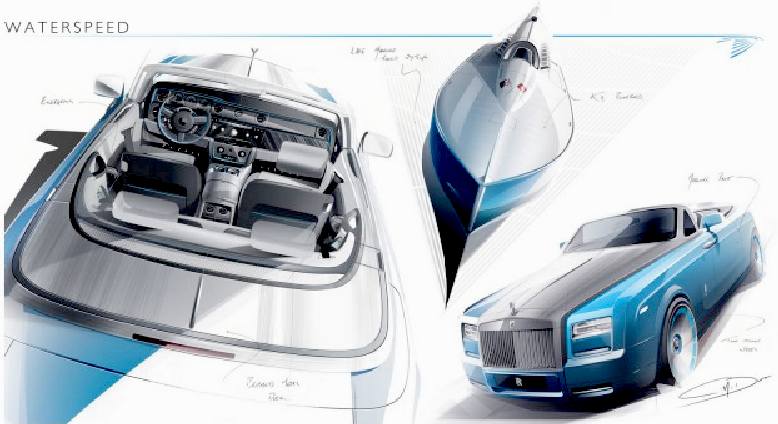 Rolls Royce Phantom "Waterspeed" commemorative edition drophead coupe. This special limited run of custom cars is dedicated to Sir Malcolm Campbell and the famous K3. The Rolls-Royce Phantom Drophead Coupé Waterspeed Collection was previewed to selected UK press and customers at an exclusive event on the site of the original Bluebird Motor Company – now the Bluebird Restaurant – on the King's Road, London on Tuesday 13 May 2014. We wonder what a Donald Campbell edition might look like if inspired by the K7. Although, that should properly be the CN7.
ROLLS ROYCE PHANTOM DROPHEAD COUPE - WATERSPEED - TRIBUTE TO SIR MALCOLM
Not a replica of the K7, but commemoration just the same. Rolls Royce, like so many others, were inspired by the exploits of Sir Malcolm Campbell.
It's hard to imagine an even rarer, more exclusive version of the $470,000 Phantom Drophead Coupe. Rolls-Royce has done just that, however, with a limited-edition Bespoke Waterspeed Collection that will be limited to only 35 units worldwide. The price should easily crest $500,000, making this Rolls amongst the world's priciest automobiles.

The car is a celebration of Sir Malcolm Campbell's record-setting run in a Rolls-Royce-powered Bluebird K3 hydroplane. Campbell, a British legend for setting speed records on land and water, clocked 129.5 mph across Lake Maggiore on the Italian-Swiss border on the first September 1937.

The exact details of the 'Bespoke Waterspeed Collection' have not yet been revealed, though from the sketches it appears the car's major differences involve unique color and trim options. A duotone exterior paintjob is set off by large, disc-shaped alloy wheels. The wood tonneau, which can be ordered in hand-finished teak, appears to be greyish wood, or perhaps some sort of metal.

Again, Rolls-Royce hasn't offered specifics. Expect the finished model to be revealed at the upcoming 2014 Geneva Motor Show.

ITALIANO

Risulta difficile pensare ad un ulteriore modello esclusivo di Rolls Royce Phantom Drophead Coupe anche se… La Rolls-Royce ha divulgato le prime informazioni ufficiali relative alla Phantom Drophead Coupe Bespoke Waterspeed Collection, un'inedita serie speciale che sarà composta da 35 esemplari. Tale versione è stata appositamente realizzata per celebrare l'impresa nautica di Malcolm Campbell: il 1 settembre del 1937 Campbell con il suo Bluebird K3, un piccolo idroplano motorizzato con motore Rolls-Royce R-Type, stabilì il il record di velocità sulle acque del Lago Maggiore toccando le 126,32 miglia orarie ovvero circa 203 km/h.

Il giorno successivo il pilota inglese migliorò ulteriormente la propria performance, raggiungendo le 129,5 miglia orarie, circa 208 km/h. Le Phantom Drophead Coupe Bespoke Waterspeed Collection si contraddistingueranno per la particolare tonalità Maggiore Blue (come si può osservare dalla prima immagine a disposizione), la stessa utilizzata sul Blue Bird, oltre ad unire le tecnologie d'ultima generazione alla tipica eleganza british. Il giorno del debutto del progetto, seppur non sia ancora stato citato dalla Casa, potrebbe avvenire in occasione del Salone di Ginevra 2014.

The K777, piloted by Jim Noone. It seemed a little nose heavy during trials, suggesting that some re-trimming might be in order. This was a problem that Leo Villa and Donald Campbell came across, sometimes resorting to weights. There is a knack to getting the sponsons to rise above their bow wave. We note that most radio control models of the K7 do not have difficulty getting onto the plane.
Campbell's last words on his final run were, via radio intercom:

" Pitching a bit down here...Probably from my own wash...Straightening up now on track...Rather closer to Peel Island...Tramping like mad...and er... Full power...Tramping like hell here... I can't see much... and the water's very bad indeed...I can't get over the top... I'm getting a lot of bloody row in here... I can't see anything... I've got the bows out... I'm going!....ugh "

INVITATION - If any member of a speed king family (or ongoing project) would like to have their/your say, we will publish their/your comments verbatim as a right of reply protected by Articles 9 and 10 of the ECHR - and we look forward to hearing from them/you. Otherwise, we assume that reporting by ourselves and the media is accurate and does not cause offence.
SIR MALCOLM CAMPBELL'S BLUE BIRDS
DONALD CAMPBELL'S BLUEBIRDS
Jetstar (not a bluebird)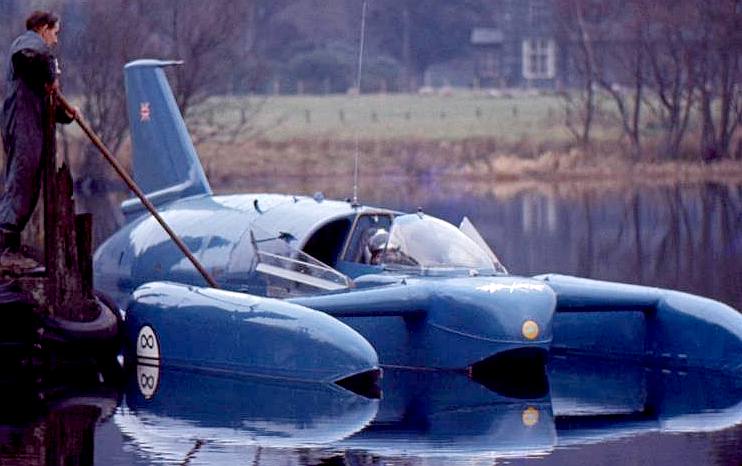 Donald Campbell's K7 world water speed record boat, Lake Coniston 1967
LINKS & REFERENCE
Very Important Cars Rolls Royce Waterspeed 2014
Coniston-power-boat-records-week-gets-underway-k777-is-launched
Bluebird-lookalike-takes-a-trip-on-coniston-water
Curse-Bluebird-Replica-Campbells-speedboat-sinks-Coniston
Look and Learn Coniston-water-claimed-donald-campbell-and-bluebird
http://www.lookandlearn.com/blog/17382/coniston-water-claimed-donald-campbell-and-bluebird/
http://www.bluebirdproject.com/
https://veryimportantcars.wordpress.com/2014/02/
http://www.cumbriacrack.com/2011/10/31/coniston-power-boat-records-week-gets-underway-k777-is-launched/
http://www.nwemail.co.uk/news/bluebird-lookalike-takes-a-trip-on-coniston-water-1.893900
http://www.boatdesign.net/forums/boat-design/k777-bluebird-40452.html
http://www.dailymail.co.uk/news/article-2057326/Curse-Bluebird-Replica-Campbells-speedboat-sinks-Coniston.html
http://www.k777club.com/
http://www.rcgroups.com/forums/showthread.php?t=1959632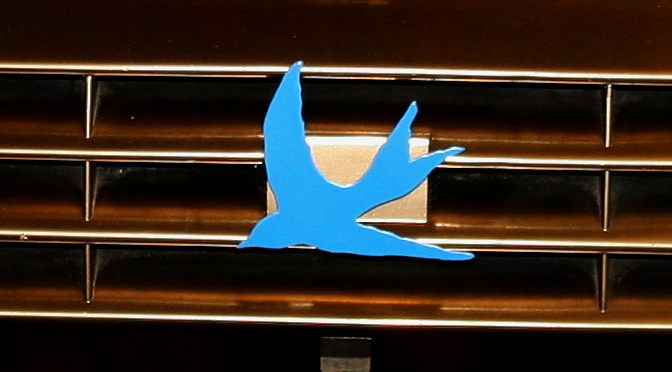 Bluebird lives on: The first road car to use our blue bird trademark is an electrically powered long distance runner that uses cartridges to recharge instantly (in under a minute). This is achieved with built in Bluebird™ power loaders, enabling the car to recharge at any road stop where a cartridge is waiting to be picked up. The first event where the DC50 will be tested is the UK Cannonball ZEV Run, a road trip of close on 900 miles from Lands End to John o'Groats. Donald Campbell owned many road cars that he painted blue, such as his Jaguar E-Type with the number plate DC7. He never owned a road car sporting the blue bird logo. The DC could easily stand to commemorate Donald Campbell and the 50 could be recognition of the fiftieth anniversary of his Australian water and land speed records.