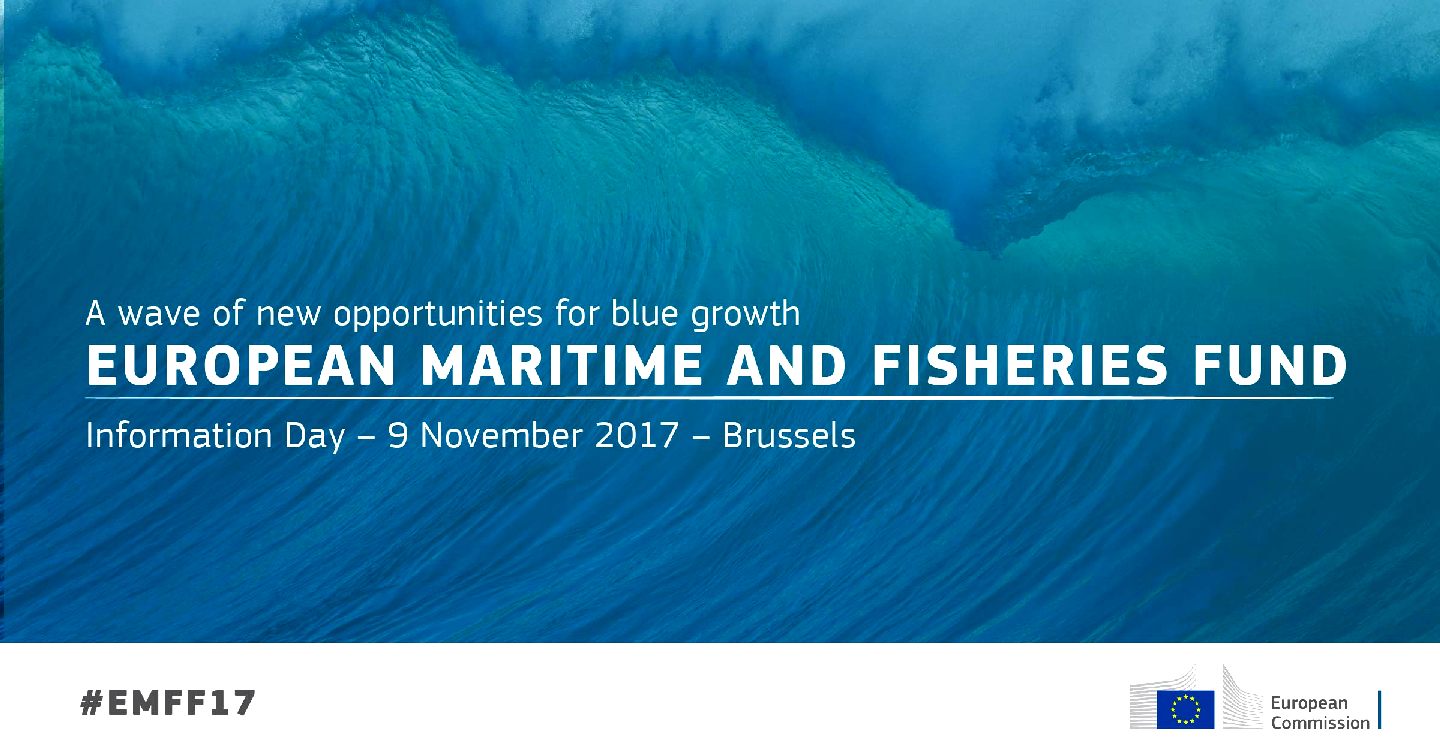 DECLINING FISH STOCKS - Each year stocks decline, while the world population increases. It's not rocket science, it's basic economics - we need to boost the health of our oceans or starve. Food security is one of the most pressing international issues of our time.
New calls for proposals will be open under the European Maritime and Fisheries Fund to foster blue growth across Europe. You are invited to stay informed and participate at the Information Day.

The Information Day will be held on 9 November 2017 in Brussels.

You will have the opportunity to meet the experts who will be ready to answer any of your questions. The Commissioner for Environment, Maritime Affairs and Fisheries, Karmenu Vella, will also be present.

Registration opens in September 2017.

BLUE ECONOMY; BLUE GROWTH

The 'blue economy' drive offers a vision of the ocean and coasts as a new source of economic growth, job creation and investment. Viewed narrowly, this could simply mean the beginning of a new and intensified phase of conventional economic activity. Yet a more expansive interpretation sees a blue economy in which economic opportunity is balanced by responsible investment in a sustainable ocean economy - a 'win-win' scenario where the private sector, acting through enlightened self-interest, is a catalyst for both economic development and environmental protection. In this, slightly rose tinted vision, the blue economy is in itself a source of opportunity, investment and growth - or so world leaders hope, where they are obviously not prepared to lead themselves.
LINKS & REFERENCE
http://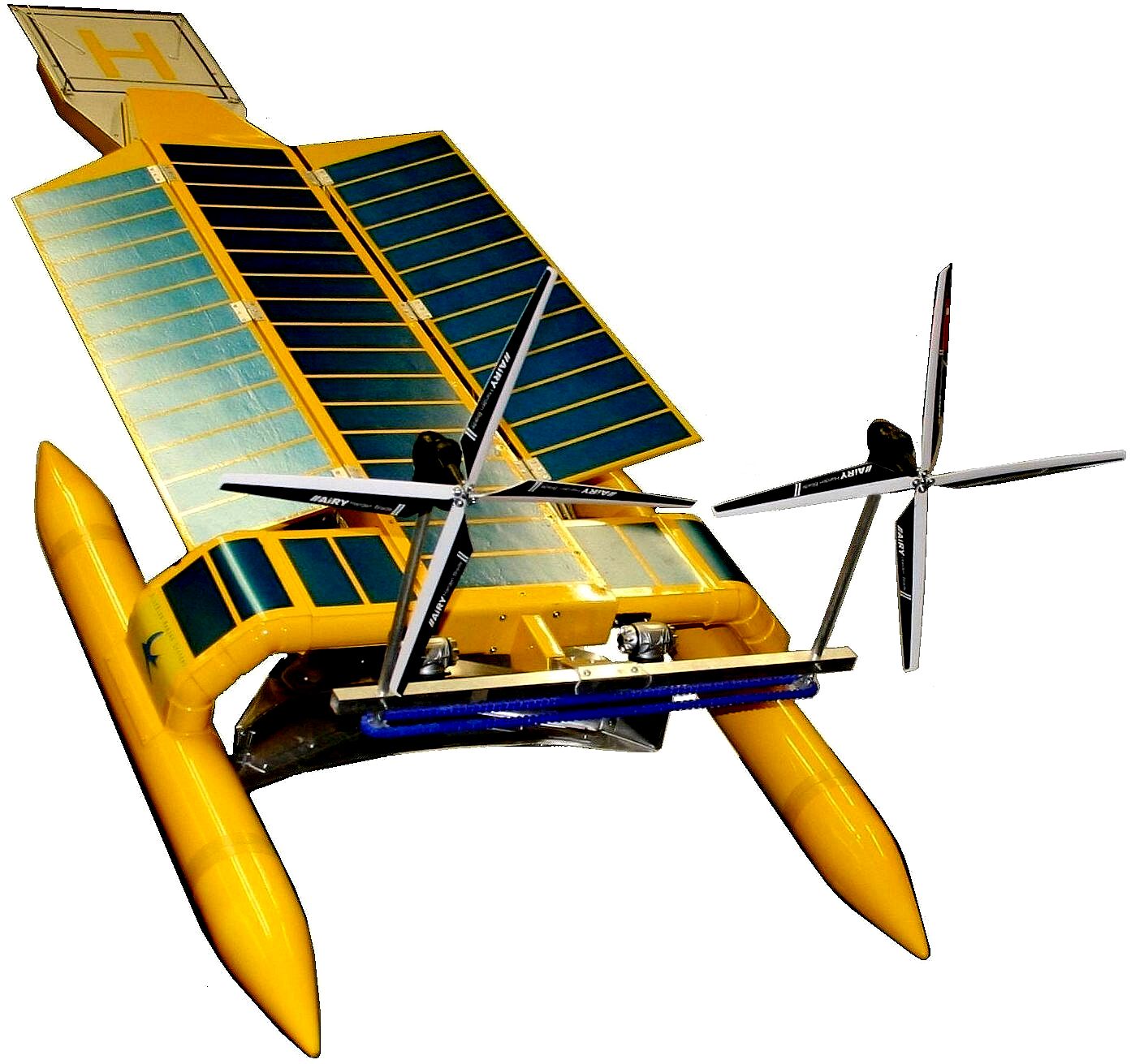 OCEAN REGENERATOR - This is a raw proposal for a robot ship that is designed to vacuum up plastic waste from the ocean. The vessel is solar and wind powered - so climate friendly. Fifty units like this could make a huge difference to the quality and quantity of fish catches in the Mediterranean Sea. A SeaVax vessel is designed to operate in fleets. A version for rivers called RiverVax is designed to operate in the mouths or rivers to prevent waste reaching the ocean, so making the task of SeaVax units easier.
ARCTIC - ATLANTIC - BALTIC - BERING - BLACK - CARIBBEAN - CORAL - EAST CHINA - ENGLISH CH - GULF MEXICO
GOC - INDIAN - MEDITERRANEAN - NORTH SEA - PACIFIC - PERSIAN GULF - SEA JAPAN - STH CHINA
PLASTIC OCEANS - UNCLOS - UNEP - WOC - WWF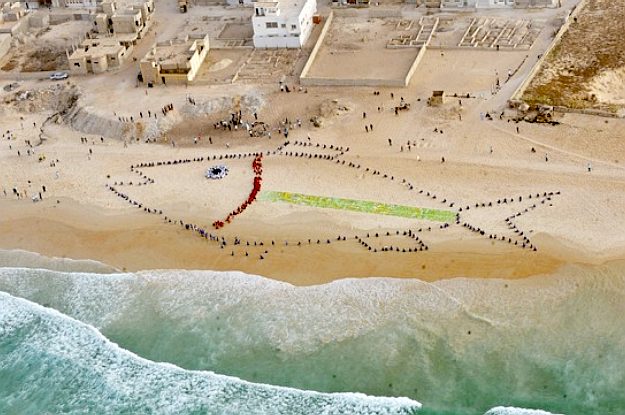 FISHY - An aerial picture taken in January of 2012 is of 400 students gathering on the beach of Yoff Diamalaye in Dakar to form a giant fish to draw Senegalese presidential candidate's attention to the problems of the fisheries sector in Senegal during a rally called by global environmental group Greenpeace and local fishermen organizations for a "responsible and sustainable fishery policy." This was at the end of a campaign to collect signatures throughout the country.