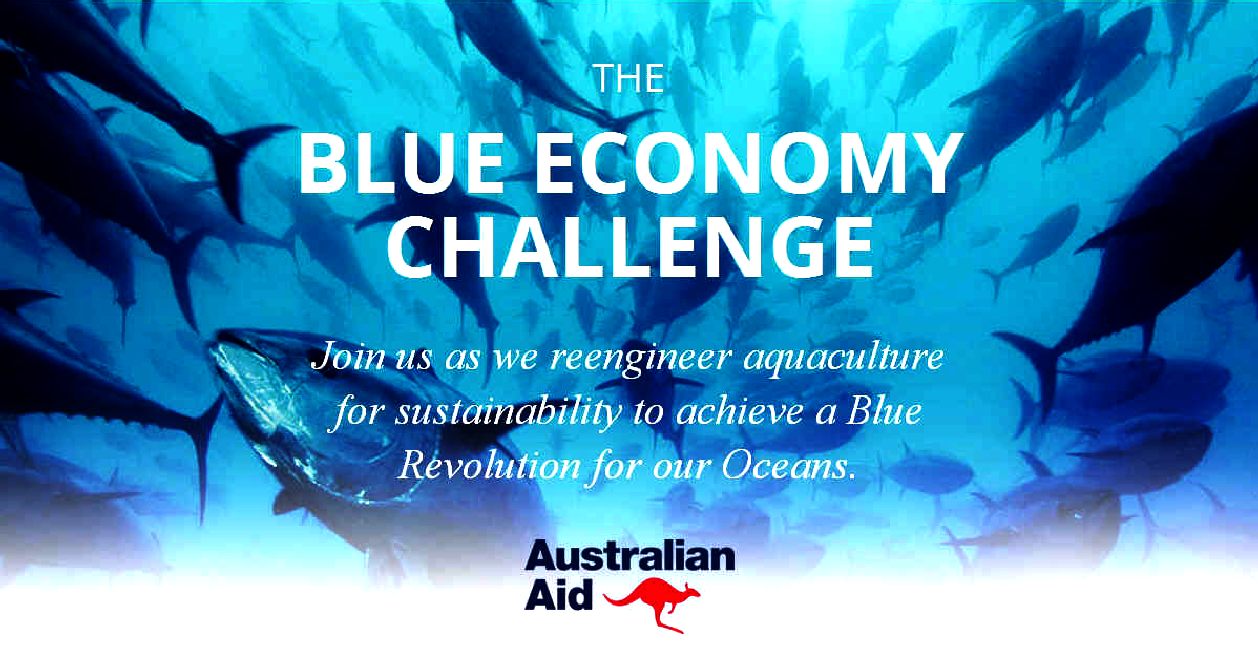 WHAT IS THE BLUE ECONOMY CHALLENGE (TBEC)?

The world's population is expected to rise to 9.6 billion by 2050, creating an enormous demand for food and sources of protein. Today, fish and fish products supply a significant portion of the daily intake of animal protein in many developing countries. As aquaculture farms supply 58% of fish to global markets, invigorating this sector can contribute to food security, as well as social and economic inclusion for some of the world's poorest people.

Indian Ocean Rim nations have the advantage of an extensive coastline and rich living resources, and have formally recognised that fisheries and aquaculture will be drivers of their regional Blue Economy (Goa declaration, 2015). For this to be a viable way to achieve the sustainable development goals, aquaculture practices must also be environmentally sustainable ensuring renewable ocean resources into the future.

The EU's Blue Growth agenda for economic growth and employment shares similar objectives. The 'blue' economy represents roughly 5.4 million jobs and generates a gross added value of almost €500 billion a year in the EU.
TBEC CONTACTS

Email: Jeremy.Kamo@SecondMuse.com
DFAT: @DFAT
DFAT innovationXchange: @DFAT_iXc
ConservationXLabs: @Conservationx
SecondMuse: @SecondMuse
IORA Secretariat
Indian Ocean Rim Association
3rd Floor | Tower I | NeXTeracom Building
Cybercity | Ebene | Republic of Mauritius
E-mail: hq@iora.net
Office: +230 454 1717 | Fax : +230 468 1161

H.E. K V Bhagirath (Mr)
Secretary-General
E-mail: hq@iora.net
Phone: +230 454 6715

H Graham Anderson (Mr)
Director (South Africa)
E-mail: hq@iora.net
Phone: +230 454 1717

Firdaus Dahlan (Mr)
Director (Indonesia)
E-mail: hq@iora.net
Phone: +230 454 1717
Ridley Corporation Head Office
Street Address: Level 4, 565 Bourke Street, Melbourne, Victoria, 3000.
Postal Address: PO Box 16187, Collins Street West, Melbourne, Victoria, 8007.
t: +61 3 8624 6500
f: +61 3 8624 6514
e: secretary@ridley.com.au
ridleyinquiries@ridley.com.au
WHAT IS THE BLUE ECONOMY?

Gunter Pauli's book, "The Blue Economy: 10 years, 100 innovations, 100 million jobs" (2010) brought the Blue Economy concept into prominence. The Blue Economy is envisaged as the integration of Ocean Economy development with the principles of social inclusion, environmental sustainability and innovative, dynamic business models. It is founded upon a systems approach, wherein renewable and organic inputs are fed into sustainably designed systems to fuel "blue growth". Such "blue growth" addresses the problems of resource scarcity and waste disposal, while delivering sustainable development that enhances human welfare in a holistic manner.

The development of the Blue Economy holds immense promise for the Indian Ocean region. The Indian Ocean is the world's preeminent seaway for trade and commerce. It is also endowed with a wealth of natural resources, which are, as yet, largely untapped. The development of the Blue Economy in the Indian Ocean region is expected to yield a number of benefits for IORA Member States, including:

* Providing a boost to coastal and national economies
* Generating new employment, skill-sets and capacities
* Promoting entrepreneurship in new areas of economic activity
* Facilitating the interconnectedness of the regional economy
* Utilising the vast, untapped potential of the Indian Ocean
* Contributing to sustainable development and climate change mitigation

As an Ocean-based community, IORA would be greatly strengthened by regional cooperation for the sustainable development of the Blue Economy. Mindful of this, the Council of Ministers' Meeting on 6 - 9 October 2014 in Perth, Australia adopted the Blue Economy as the top priority for generating employment and ensuring sustainability in business and economic models. An IORA Secretariat draft paper identified eight priority areas for cooperation in the Blue Economy:

* Fisheries and Aquaculture
* Renewable Ocean Energy
* Seaports and Shipping
* Seabed Exploration and Minerals
* Marine Biotechnology, Research and Development
* Tourism
* Ocean Knowledge Clusters
* SIDS and LDCs
ABOUT THE CHALLENGE
NineSigma is proud to support this non-profit initiative to find solutions to three important issues of aquaculture: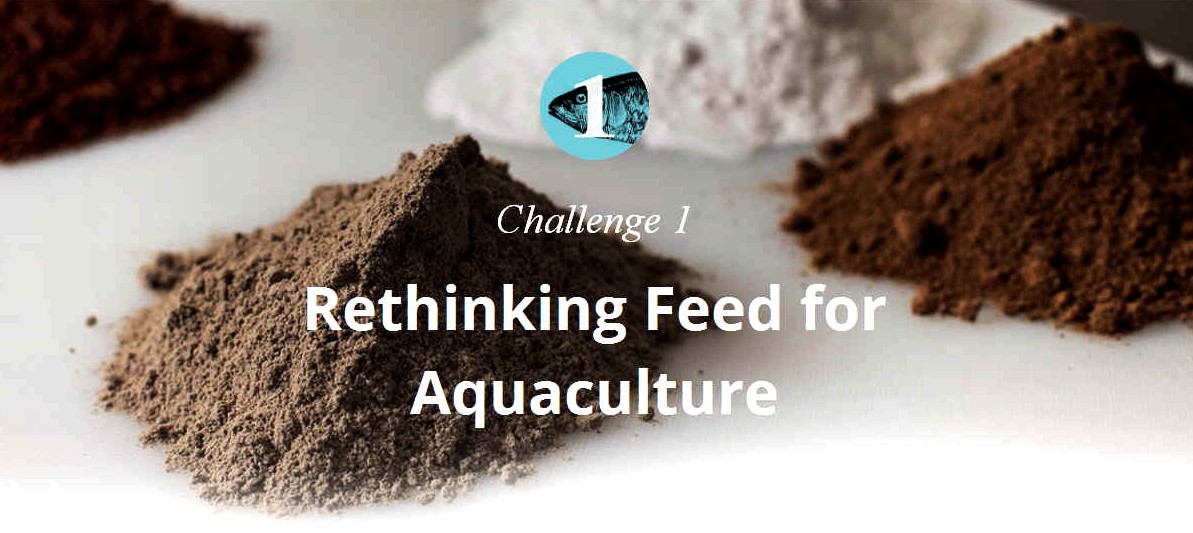 Challenge 1 - Rethinking Feed for Aquaculture - Create highly nutritional aquaculture feed replacement that match or improve on the cost and nutritional performance of existing feedstock, while reducing the burden on the natural environment.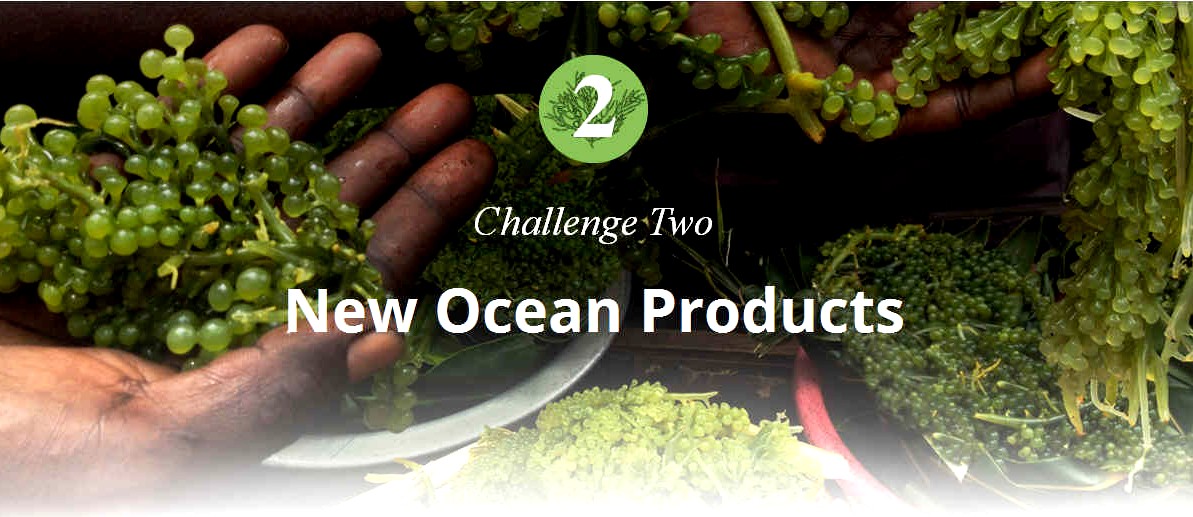 Challenge 2 - New Ocean Products - Create new ocean products that vastly expand the diversity, sustainability, and quality of aquaculture products to meet growing food security needs while decreasing aquaculture's environmental footprint.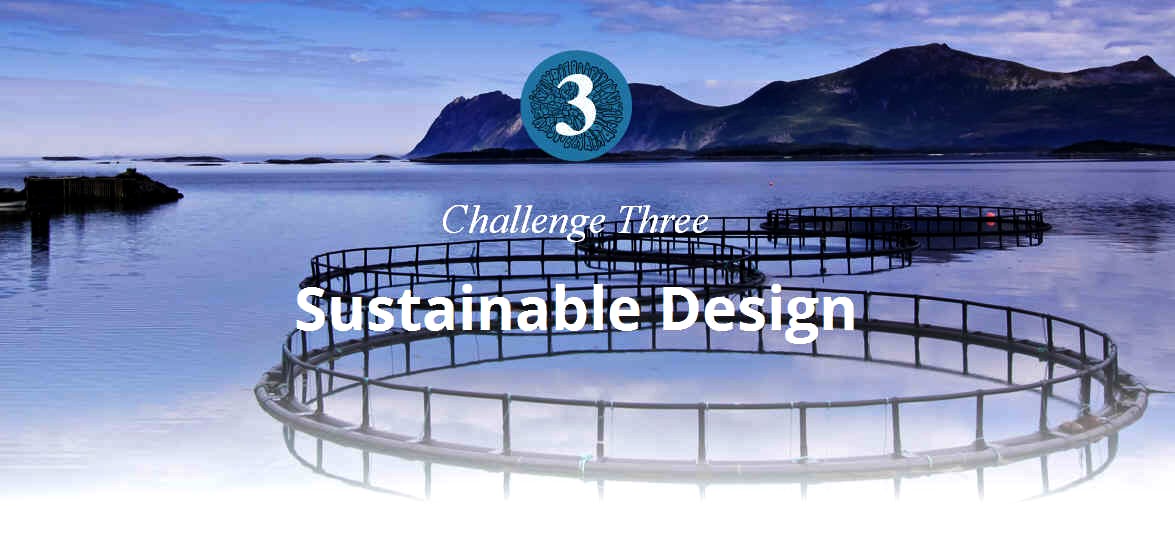 Challenge 3 - Sustainable Design - Introduce new designs, methodologies, products and other innovations that are financially and environmentally sustainable, scalable, and will dramatically improve the efficiency of aquaculture farms thereby improving productivity, livelihoods, and market value.
AU$ MONETARY AWARD
AU$750,000 will be awarded for solutions in the following two (2) categories:

1. Design and Validation (up to AU$250,000)

2. Positioning for Scale (AU$250,000-750,000)
TIMELINE
February 29, 2016 - Challenge Opened

June 30, 2016 - Applications Closed and Reviews

August 2016 - Virtual Pitch Session

September-October 2016 - Final Winners Announced
SUBMISSIONS
The applicants were advised that they must complete and submit their online application by June 30, 2016 23:59, Canberra, Australia time zone (GMT +11).
THESE WERE THE COMPETITION WINNERS FOR 2016

Australian Foreign Minister Julie Bishop announced the winners of the Blue Economy Challenge on the 16th of September 2016 at the World Wildlife Fund headquarters in Washington, D.C. The winning innovations ranged from low-cost micro-scale farming to improved seaweed farming technology for women to vaccine-carrying fish feed.

We can't wait to see how these innovations impact on the aquaculture industry.

These are the winning innovations in alphabetical order: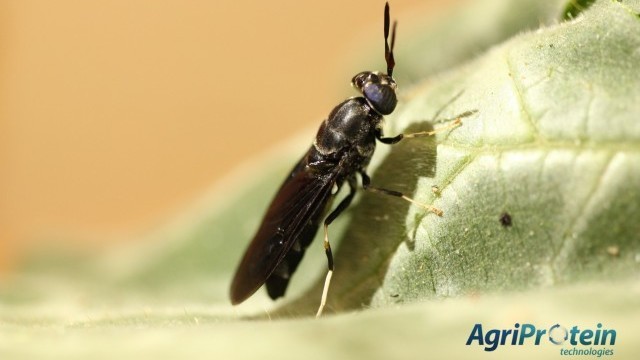 1. AgriProtein Technologies: Industrial-scale insect meal protein replacement of fishmeal in fish feed
Team: David Drew, Jason Drew, Cobus Kotze, Johnny Kahlbetzer
Wild-caught fish are a primary source of nutrients in current aquaculture feeds, and natural fishery populations are consequently being depleted to feed farmed fish. AgriProtein Technologies uses human food waste to grow insect-based feed replacement for the aquaculture industry. The feed is competitively priced and has significant potential to scale across the Indian Ocean Region and globally, all the while contributing to a reduction of pressure on wild fish stocks.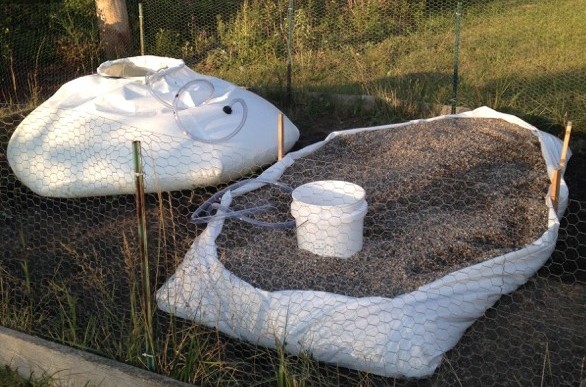 2. Bridging International Communities: Oasis Aquaponic Food Production System
Team: Michelle Leach, Jacquelyn Hernandez Ortiz
In many parts of the Indian Ocean Region, access to fresh and nutritious foods can be limited. The Oasis Aquaponic System is a low-cost, low-resource-use, and solar-powered household 'farm-in-a-box' capable of producing 90 kilograms of tilapia and 270 kilograms of vegetables annually – providing reliable and healthy food for households and small communities. This system has the potential to dramatically impact household level nutrition in remote and island communities as well as urban settings.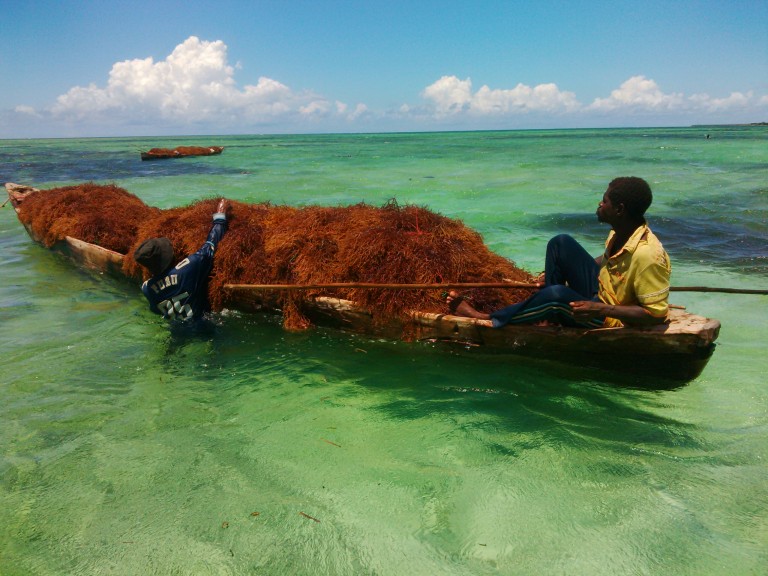 3. Climate Foundation: Open water Marine Permaculture Arrays
Team: Dr. Brian von Herzen, Jim Newman, Joe Katz, Murtaza (Morty) Fazal, Dr. Scott Lindell, Dave Keenan, Dr. Ray Schmitt, Louis Hom, Marissa Webber, Theresa Theuretzbacher, Connie Zhu, Bob Mollenhauer, Rebecca Truman, Tom Kelly, Derek Tong, Prof. Philip Yecko
In many parts of the world, changing climate has prevented natural ocean upwelling—a process that brings nutrient-rich waters to the sea surface resulting in aquatic plant and animal productivity. Without this naturally occurring process, kelp forests and seaweed farms are suffering and dying. The Climate Foundation has engineered a cutting edge system to reverse this process manually: pumps placed at the ocean floor, powered by wave energy, manually restore upwelling in areas where it has stopped. The nutrient-rich waters are directed towards the seaweed farmed in permaculture arrays. These arrays may eventually have the potential to operate automatically, roaming the deep seas and returning to shore at harvest time.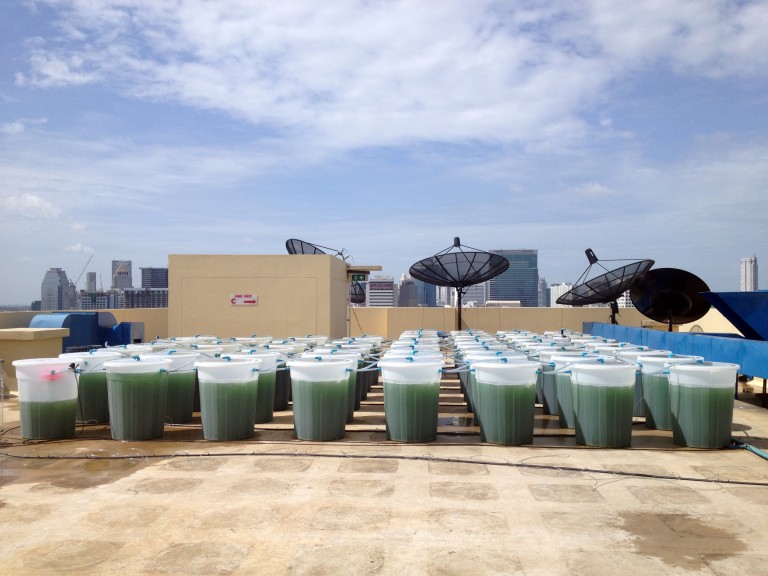 4. EnerGaia Co. Ltd: Sustainable production of Spirulina
Team: Saumil Shah, Derek Blitz, Ingo Puhl, Siriporn Nuchyai, Annop Jittijarunglarp, Minh Buu, Na Manasak, Amonporn Peekarn
EnerGaia has devised a way to farm Spirulina, a nutritious algae super-food, that not only tastes good but can be grown anywhere. The company grows Spirulina on urban rooftops, but their production unit can be outfitted to grow anywhere worldwide. The algae is harvested, dried, and ground into a powder, which can be used as a vitamin supplement or added directly to recipes. EnerGaia will increase their production in the Indian Ocean Region by outsourcing to contract farmers (particularly women) – providing a reliable income with a guaranteed market for the algae.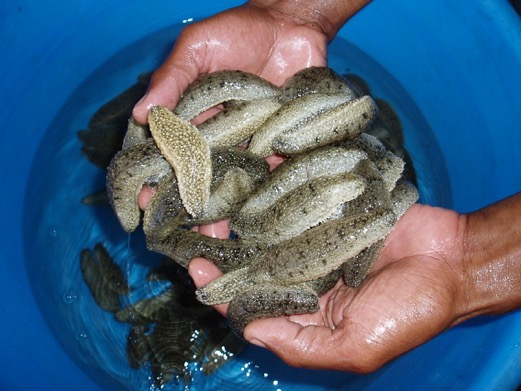 5. Indian Ocean Trepang: Sea cucumber farming for local communities
Team: Thibault Giulioli, Igor Eeckhaut, Olivier Avalle, Olivier Meraud, Jaco Chan Kit Waye
While some aquaculture facilities are high-tech, not all aquaculture farms need high inputs of energy and resources to be successful. Indian Ocean Trepang grows, processes, and sells sea cucumbers to consumers worldwide. Their unique model involves partnering with local fishing villages so that the sea cucumbers can mature at sea and not in expensive facilities. It's a low-tech solution that connects communities to a growing and lucrative market for sea cucumbers. Scaling this production method across the Indian Ocean Region could provide significant alternative income and prosperity to local communities and reduce pressure on wild fisheries.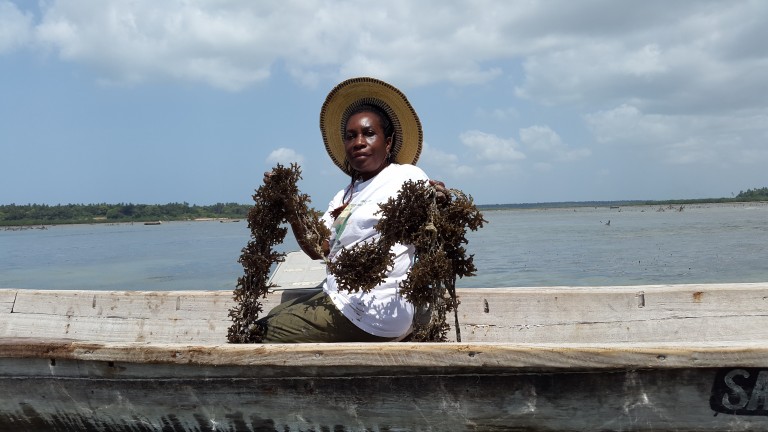 6. Institute of Marine Sciences — SEA PoWer: Improved seaweed farming technology for women
Team: Dr. Flower Msuya, Dr. Cecile Brugere, Dr. Ritha Maly, Dr. Betty Nyonje, Dr. Narriman Jiddawi
Traditional peg-and-rope seaweed farming is currently used by many women farmers in Tanzania. These women are working in often hazardous conditions, and climate change has reduced the economic productivity of this shore-based aquaculture industry. Dr. Flower Msuya and her team at the Institute of Marine Sciences are adapting a new "tubular net" technology to meet the needs of these women farmers – these nets will be easier to operate and should provide increased and more reliable seaweed production, resulting in increased income and improved standing in the local community.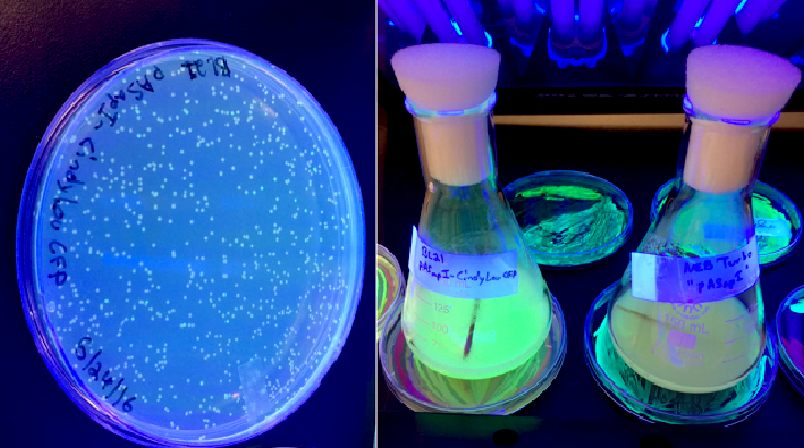 7. MicroSynbiotiX, Ltd.: Algal oral vaccines for disease management

Team: Simon Porphy, Antonio Lamb, Sebastian Cocioba, Dr. Kwang Chul-Kwon
Aquaculture farmers are at a high risk of losing fish, and therefore revenue, due to bacterial and viral diseases that spread easily and quickly in tanks. MicroSynbiotiX is developing a potentially revolutionary microalgal feed that will be a vehicle for a range of vaccines. Benefits of this innovation will include a reduction in antibiotic use, reduced fish loss from disease outbreaks and increased productivity for aquaculture farmers.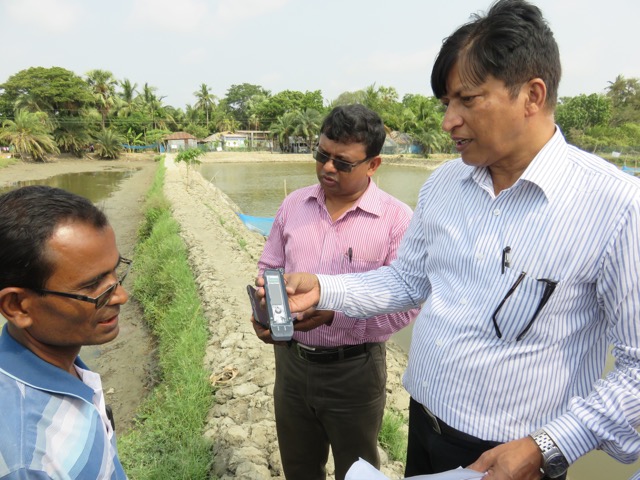 8. Odyssey Sensors: A low-cost solar-powered salinity sensor

Team: Wayne Turner, Stephen Honan, Mike Cruse, Hiranmoy Battacharjee, Gary McDarby, Christopher Hunter, Michael Thornton, Kevin Baum, Syeed Huq, Holden Bonwit, Selim Reza Hasan
Salinity testing in aquaculture tanks and ponds is of critical importance to the health and productivity of shrimp and finfish. Current sensors on the market are often expensive, highly technical, or dependent upon electricity – leaving some farmers to rely on unreliable and inaccurate taste-testing. Odyssey Sensors has designed and field-tested a salinity sensor that is low-cost, easy to use, and solar powered, and has the potential to double aquaculture crop yields. Working with partners in the field to distribute through local markets, this low-cost sensor could be a game-changer for salinity testing.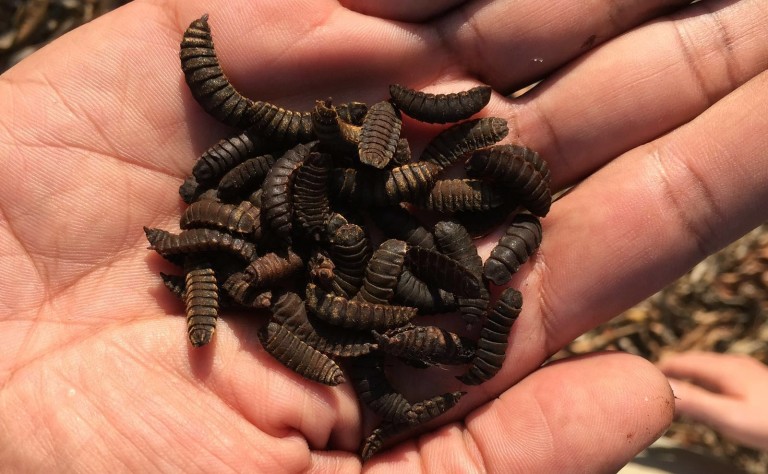 9. The Recycler Ltd.: Larvae from biowaste for aquaculture feed

Team: Matthew Haden, Christian Zurbrügg, Stefan Diener, Adeline Mertenat, Imanol Zabaleta, Moritz Gold, Kigen Compton, Laura Gasco, Marco Meneguz, Ivo Zoccarato, Philipo Stephen, Jonathen Arul, Abdallah Masoud Mtutumu, Prisca Wallace Maugu
Existing aquaculture feeds rely heavily on wild-caught fish, which depletes natural fish populations. The Recycler has a successful track record of raising black soldier fly larvae from food and other biowaste to produce nutritious feed for poultry in Tanzania. Their first forays into refining their insect larvae meal for fish feed look promising. The Recycler is reducing the amount of biowaste ending up in landfills and producing much needed protein inputs for aquaculture at the same time.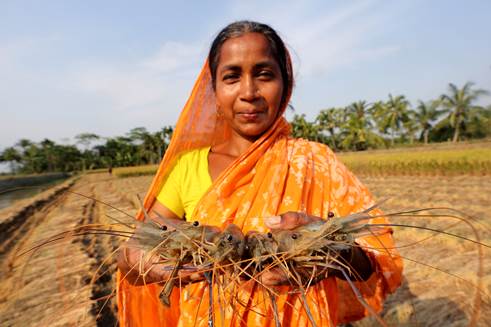 10. WorldFish and CSIRO: Novel sustainable aquafeeds
Team: Nicholas Bourne, Sue Cheers, Kazi Ahmed Kabir, Karolina Kwasek, Claire Loy, Mohammad Rashid, Mmochi Aviti, Nigel Preston, Adrian Rara, Cedric Simon, Sharon Suri, Ban Swee Tan, Guy Watson
Annually, one third of wild caught fish (around 30m tonnes globally) are used to make feed for farmed fish. This is unsustainable. Aquaculture is necessary to feed our growing demand for fish and is a particularly important source of nutrition in the developing world. CSIRO created an aquafeed from agricultural waste that uses no wild caught fish and enables farmers to produce fish with zero loss of nutritional quality. WorldFish and CSIRO are partnering to take the novel technology to farmers, in particular smallholders, to enhance their productivity and the performance of local feed ingredients.
AQUACELERATOR
OVERVIEW
Aquacelerator is an effort to revolutionize the aquaculture industry, develop local economies across the Indian Ocean region and improve our relationship with oceans, fishing and aquatic life, by connecting inspiring innovators with the networks capable of turning their ideas into reality. Led by the Australian Department of Foreign Affairs and Trade (DFAT) InnovationXchange, in partnership with SecondMuse, Aquacelerator advances the global adoption and scale of the ten most inspiring ideas surfaced during the Blue Economy Challenge.
These innovations were selected by industry experts from more than 220 proposals developed in 40+ countries, for their potential to disrupt aquaculture and address one of three challenges:
Rethinking - feed
Developing - new ocean products
Enhancing - sustainable design
INNOVATION

Stand-out innovations range from low-cost, micro-scale farming solutions, to vaccine-carrying fish feed and improved seaweed farming technology. View more information on the innovations selected during the Blue Economy Challenge.
FELLOWS

The top ten teams were selected to become the first-ever class of Aquacelerator Fellows. Fellows participate in a seven month program of in-person and online business growth opportunities and customized support, enhanced by a global network of like-minded market leaders, technical experts, philanthropic, NGO and public-sector actors and SecondMuse program guides, to scale their technical capabilities, increase the impact of their designs and facilitate investment opportunities.

THE WORLD BANK ON AQUACULTURE

* A new World Bank report estimates that in 2030, 62% of the seafood we eat will be farm-raised to meet growing demand from regions such as Asia, where roughly 70% of fish will be consumed. China will produce 37% of the world's fish, while consuming 38% of world's food fish.

* By producing more seafood that is affordable and rich in nutrition, aquaculture can help improve food security and livelihoods for the world's poorest.

* The rise in seafood demand gives countries the opportunity to expand and improve responsible fish and shellfish farming practices.

Nearly two-thirds of the seafood we eat will be farm-raised in 2030. This is according to "Fish to 2030: Prospects for Fisheries and Aquaculture," which concludes that as sources from wild capture fisheries approach their maximum take, aquaculture - or fish farming - will help satisfy the growing global appetite for fish and seafood.

The new World Bank report projects that in 2030, aquaculture will produce half of the world's supply of fish, including fish for food and other products such as fishmeal.

Meanwhile, 62% of the seafood that will end up on people's plates will come from fish farms, which will grow production to meet rising demand - especially from Asia, where roughly 70% of fish will be consumed. In 2030, an emerging middle class in China will become a particularly large market for fish. With increased investment in aquaculture, China will produce 37% of the world's fish and consume 38% of the fish the world eats, the report estimates.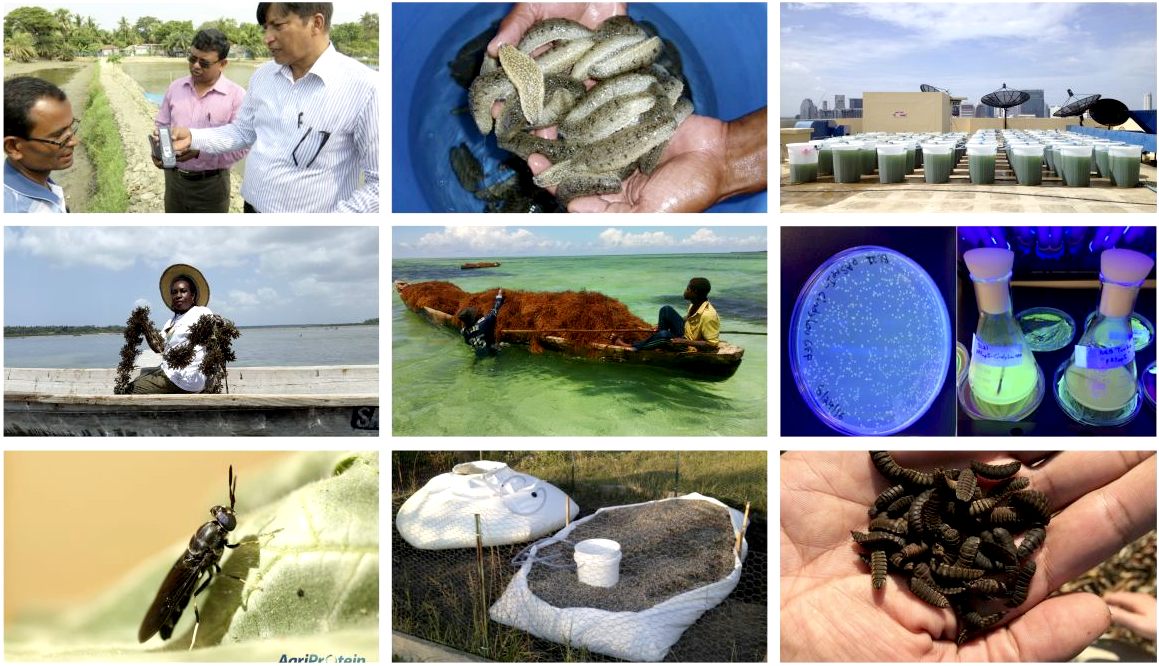 SEAFOOD - sustains billions of people and is the largest traded food commodity in the world. But have we bitten the hand that feeds us?

Over 31% of global fish populations are estimated to be overfished and while Australia has an enviable record for fisheries management, 15.5% of our dominant stocks were overfished in 2014.

Poorly managed fishing has impacts far beyond the target species. The incidental catch of non-target species – known as bycatch – is deadly to many native species. Fishing vessels and gear can also entrap threatened and endangered species such as dolphins, turtles, seals and seabirds, and damage sensitive marine habitats.

With the global population expected to reach 9.7 billion by 2050, it's vital that we maintain productive fisheries.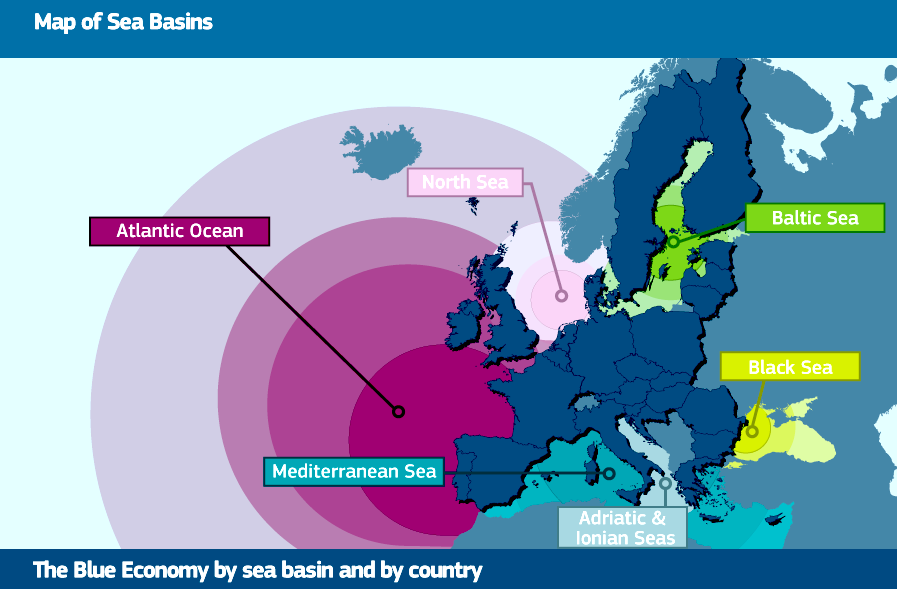 EUROPEAN BLUE GROWTH - A map showing the blue growth divisions, each with their own agenda, including the Atlantic Ocean, North Sea, Mediterranean Sea, Baltic Sea, Adriatic and Ionian Seas and the Black Sea.
HUFFINGTON POST SEPT 2016 - Blue Growth by Design - An Ocean of Opportunity Awaits
Humanity's relationship with the ocean can be summed up in two words: exploration and exploitation. Together, they are driving a sea change in the health and future prospects of the ocean. Sustaining the energy, food, minerals and jobs that make up our Blue Economy—while at the same time conserving the ocean, has become one of our most important collective global challenges.

Given how vital a healthy ocean is, I am delighted that countries have created their own annual international conference - the Our Ocean Conference. First launched by U.S. Secretary of State John Kerry in 2014 it is being held this year in Washington, DC September 15-16th. The Blue Economy challenge will be firmly on the table, and for us at The Nature Conservancy (TNC) this is an opportunity to shift the narrative away from viewing the ocean as another problem, and instead treating it as part of the solution.

Our global Blue Economy is growing so rapidly that the impacts have not yet been fully assessed. From oil and gas to offshore wind, we increasingly rely on energy that comes from the ocean. We have developed an aquaculture industry that provides half the world's seafood and is the fastest growing food production sector. Marine tourism is projected to triple in the next 15 years.

Investment in the Blue Economy is soaring, and many sectors are set to grow exponentially by 2030; offshore wind by as much as 8,000%, and aquaculture and fish processing by over 300%. The potential for food, jobs and renewable energy production is enormous.

But, alongside these rewards come huge risks. We know that the ocean is bearing the brunt of climate change: it has absorbed 90% of our excess heat and 25% of our carbon emissions, causing it to become 30% more acidic. According to the UN Food and Agriculture Organization, 85% of global fish stocks are "overexploited, depleted, or recovering from depletion," while illegal fishing costs coastal nations up to $25 billion a year.

Our efforts must ensure that developing the Blue Economy does not come at the cost of ocean health. The Organization for Economic Cooperation and Development (OECD) projects that under a sustainable scenario, with high economic growth and low ecological deterioration, the ocean economy will more than double its global value added to reach $3.2 trillion by 2030.

The question for me is not if we will continue to explore the ocean and exploit its resources; it's how, when and where we should do it. Blue Growth by Design is an approach to ocean conservation and management that balances the interests of people and nature, while ensuring that conservation has a voice. At TNC, we believe that the most important levers are: 1) international, collective action; 2) smarter use of sea space based on new science and technology; 3) increased investments in natural solutions to address climate change; and 4) strong, cross-sector collaboration.

More than 40% of our planet - the high seas - lies outside any national jurisdiction. Fish stocks, pollution and climate change aren't contained by national boundaries and to manage resources, we need international cooperation and legally binding laws and treaties.

Blue Growth and climate change are exerting growing pressure on ocean areas, only about 3% of which are protected. The "30/30" target, to protect 30% of the ocean by 2030, is an important goal to help offset this pressure and build ocean resilience. But simply setting targets is not enough. Establishing smart, effective marine protected areas (MPAs) based on scientific planning and strong management will preserve ocean wealth.

The reality is that little can be achieved without funding. The ocean covers over 70% of our planet, yet in 2013 less than 5% of the $9.7 billion donated to environmental issues was devoted to marine causes.

In response, TNC is using innovative financing methods, like first-of-their-kind debt conversions, to leverage more of this money. For example, in February 2016, with a combination of grant and impact capital, we helped the Government of the Seychelles finance a more than $20 million debt buy-back from its Paris Club creditors, to help create a marine spatial plan for their entire Exclusive Economic Zone (EEZ) and place 30% of it - 400,000 km2 - into biodiversity protection zones. By working with other Small Island Developing States to provide similar financial opportunities, we intend to facilitate an additional 2 million km2 of MPAs.

None of this work can be done alone. I know from my years as EU Commissioner for Maritime Affairs that it's essential to build strong partnerships. TNC is working with fishermen, governments, scientists, the insurance industry, the tourism industry, the World Bank, the Red Cross, and business to help drive the changes we need.

We see the current boom in ocean industries as a call to action, a chance to design sustainable Blue Growth. I am confident that together we can get this right. By Maria Damanaki
POPULATION GROWTH ESTIMATES

Current UN projections show a continued increase in population in the near future (but a steady decline in the population growth rate), with the global population expected to reach between 8.3 and 10.9 billion by 2050. UN Population Division estimates for the year 2150 range between 3.2 and 24.8 billion; mathematical modeling supports the lower estimate. Some analysts have questioned the sustainability of further world population growth, highlighting the growing pressures on the environment, global food supplies, and energy resources. Solutions for feeding the nine billion in the future are being studied and documented. One out of every seven people on our planet go to sleep hungry. People are suffering due to overpopulation, 25,000 people die of malnutrition and hunger related diseases everyday.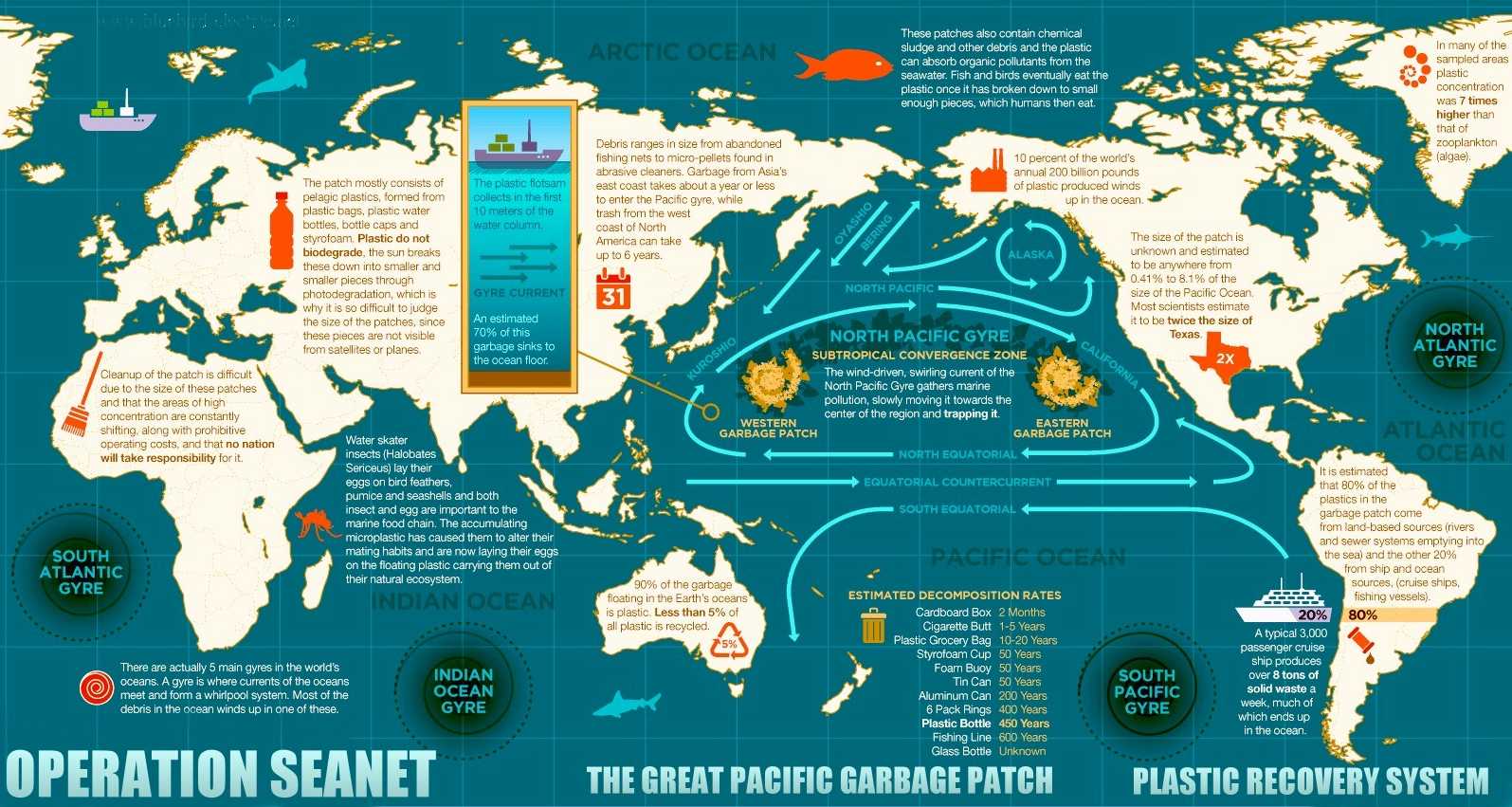 The North Pacific gyre is just one of several swirling trash zones (gyres) in our oceans, and it's where a lot of our plastic litter ends up. While these debris patches aren't visible piles of floating trash in the water, they are inverted mountains - a bit like landfill sites at sea - hidden from view. The reality of what they are and how they got there is mind boggling and extremely harmful to marine life. We can't (at the moment) do much about nuclear waste in the oceans (except appeal to reason), but we can act to vacuum up solids.
WORLD SECURITY SUMMIT ON FOOD SECURITY

The World Summit on Food Security held in Rome in 1996, aimed to renew a global commitment to the fight against hunger. The Food and Agriculture Organization of the United Nations (FAO) called the summit in response to widespread under-nutrition and growing concern about the capacity of agriculture to meet future food needs. The conference produced two key documents, the Rome Declaration on World Food Security and the World Food Summit Plan of Action.

The Rome Declaration calls for the members of the United Nations to work to halve the number of chronically undernourished people on the Earth by the year 2015. The Plan of Action sets a number of targets for government and non-governmental organizations for achieving food security, at the individual, household, national, regional and global levels.

Another World Summit on Food Security took place in Rome between November 16 and 18, 2009. The decision to convene the summit was taken by the Council of FAO in June 2009, at the proposal of FAO Director-General Dr Jacques Diouf. Heads of State and Government attended the summit, which took place at the FAO's headquarters.
UN FOOD & AGRICULTURE - ON UNLOCKING THE POTENTIAL OF THE SEAS

Today's fisheries sector hosts a multibillion dollar industry that is a vital source of food and nutrition, employment, trade, economic wellbeing and recreation.

The concept of a "blue economy" came out of the 2012 Rio+20 Conference and emphasizes conservation and sustainable management, based on the premise that healthy ocean ecosystems are more productive and a must for sustainable ocean-based economies.

To support a shift to this new approach, FAO launched the Blue Growth Initiative, through which it will assist countries in developing and implementing blue economy and growth agendas.

Why blue growth?
Blue growth looks to further harness the potential of oceans, seas and coasts to:
* Eliminate harmful fishing practices and overfishing and instead incentivize approaches which promote growth, improve conservation, build sustainable fisheries and end illegal, unreported and unregulated fishing

* Ensure tailor-made measures that foster cooperation between countries

* Act as a catalyst for policy development, investment and innovation in support of food security, poverty reduction, and the sustainable management of aquatic resources.
How will it be implemented?

Aquaculture – promote policies and good practices for farming of fish, shellfish and marine plants in a responsible and sustainable manner

Capture fisheries – support implementation of the Code of Conduct for Responsible Fisheries (CCRF) and related instruments to restore fish stocks, combat IUU and promote good fish production practices and growth in a sustainable manner

Seafood systems – promote efficient seafood value chains and improved livelihoods

Eco-system services – Promote regulatory regimes and approaches to restore vital coastal habitats, biodiversity and eco-system services (incl. carbon capture, storm and wave defenses, tourism etc).
HOW CAN SEAVAX HELP?
If it is true that the fish in our oceans are declining at the rate of 0.8% per year since 1970, then significant numbers of clean running ocean filtration machines could make a significant contribution to restoring a healthy environment for fish to breed in. We are developing a low cost system that every country in the world could afford to operate - and eventually reap the rewards of better food security. SeaVax can even be adapted to be a fishing boat designed to produce low cost fish meal - but that is way in the future. For now we simply want to fight against the build up of ocean plastic. Read about what the experts have to say below and you might agree with us that we should all pull together to conserve what we have. We are hoping that this will include big hitters like President Trump.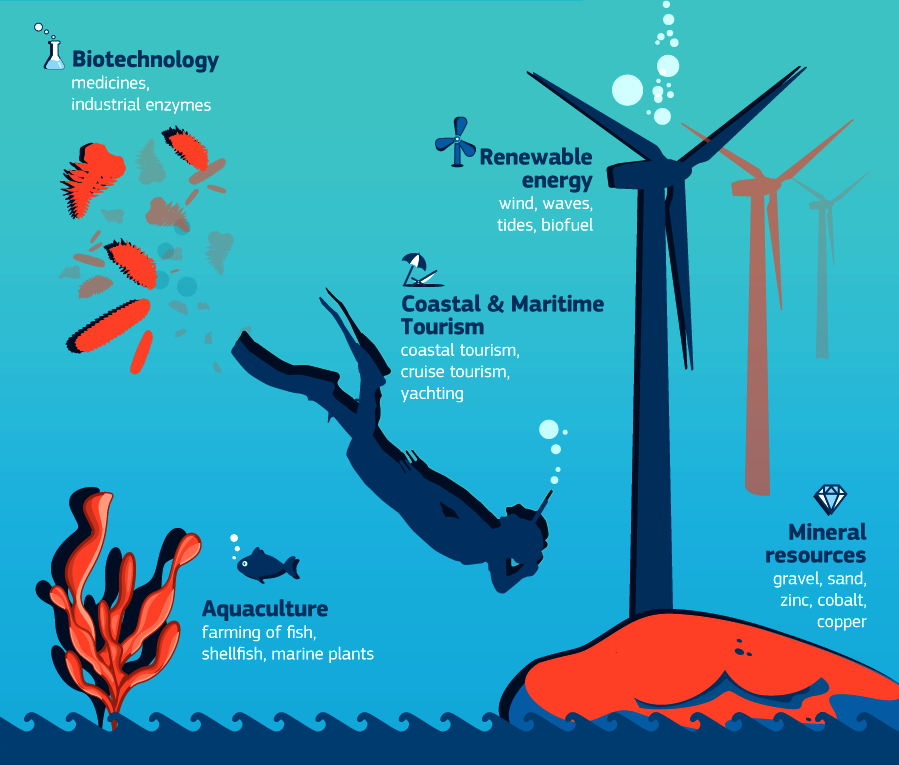 ACIDIFICATION - ADRIATIC - ARCTIC - ATLANTIC - BALTIC - BAY BENGAL - BERING - CARIBBEAN - CORAL - EAST CHINA
ENGLISH CH - GOC - GUANABARA - GULF GUINEA - GULF MEXICO - INDIAN - IRC - MEDITERRANEAN - NORTH SEA - PACIFIC - PERSIAN GULF - SEA JAPAN
STH CHINA - PLASTIC - PLANKTON - PLASTIC OCEANS - SEA LEVEL RISE - UNCLOS - UNEP WOC - WWF

AMAZON - BURIGANGA - CITARUM - CONGO - CUYAHOGA - GANGES - IRTYSH - JORDAN - LENA - MANTANZA-RIACHUELO
MARILAO - MEKONG - MISSISSIPPI - NIGER - NILE - PARANA - PASIG - SARNO - THAMES - YANGTZE - YAMUNA - YELLOW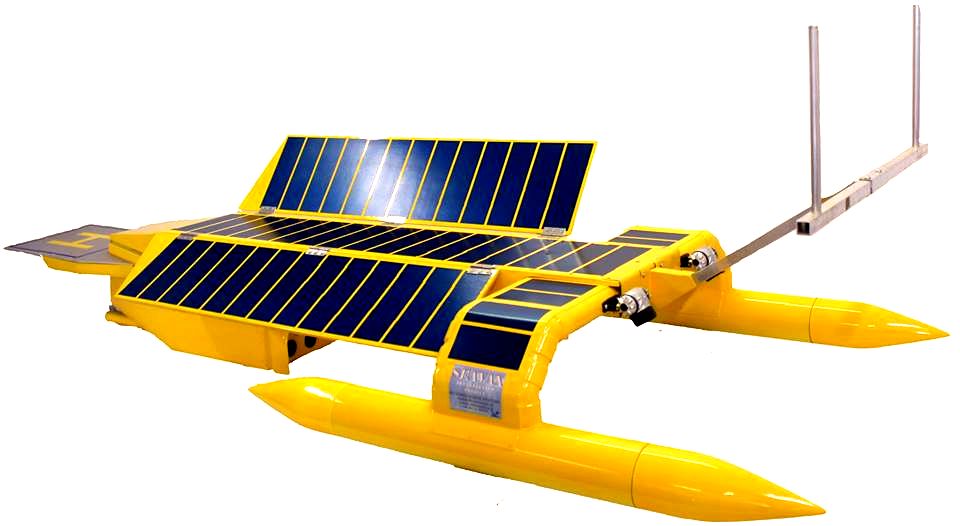 FOOD SECURITY LINKS & REFERENCE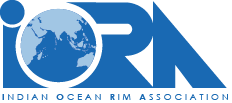 http://www.huffingtonpost.com/maria-damanaki/blue-growth-by-design--an_b_12048038.html
http://newsroom.unfccc.int/lpaa/agriculture/the-blue-growth-initiative-building-resilience-of-coastal-communities/
http://www.seas-at-risk.org/issues/blue-growth.html
http://www.fao.org/zhc/detail-events/en/c/233765/
http://ec.europa.eu/maritimeaffairs/policy/blue_growth_en
https://ninesights.ninesigma.com/web/blue-economy?
http://www.iorabec.net/
http://www.iora.net/
http://www.csiro.au/
https://twitter.com/DFAT
https://twitter.com/conservationx
https://twitter.com/SecondMuse
http://www.wwf.org.au/what-we-do/food/wild-seafood
http://www.ridley.com.au/
http://www.huffingtonpost.com/maria-damanaki/blue-growth-by-design--an_b_12048038.html
http://www.huffingtonpost.com/author/maria-damanaki
http://www.twitter.com/damanaki
http://newsroom.unfccc.int/lpaa/agriculture/the-blue-growth-initiative-building-resilience-of-coastal-communities/
http://www.seas-at-risk.org/issues/blue-growth.html
http://www.fao.org/zhc/detail-events/en/c/233765/
http://ec.europa.eu/maritimeaffairs/policy/blue_growth_en
https://en.wikipedia.org/wiki/World_Food_Programme
https://en.wikipedia.org/wiki/Food_security
http://www.worldbank.org/en/topic/foodsecurity/
http://www.foodsecurity.ac.uk/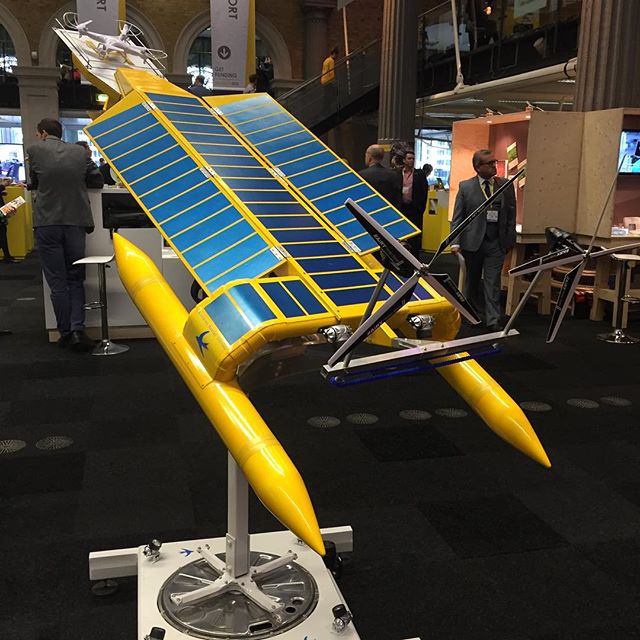 SEAVOLUTION - Continuous monitoring of the oceans and constant plastic patrols is a potential cure for pollution build uo, for which the SeaVax ZCC (Zero Carbon Cruiser) platform, a concept under development, is a robotic ocean workhorse that holds the potential to provide a part solution to blue growth. The SeaVax concept is based on a stable trimaran hull design that is under development in the UK.