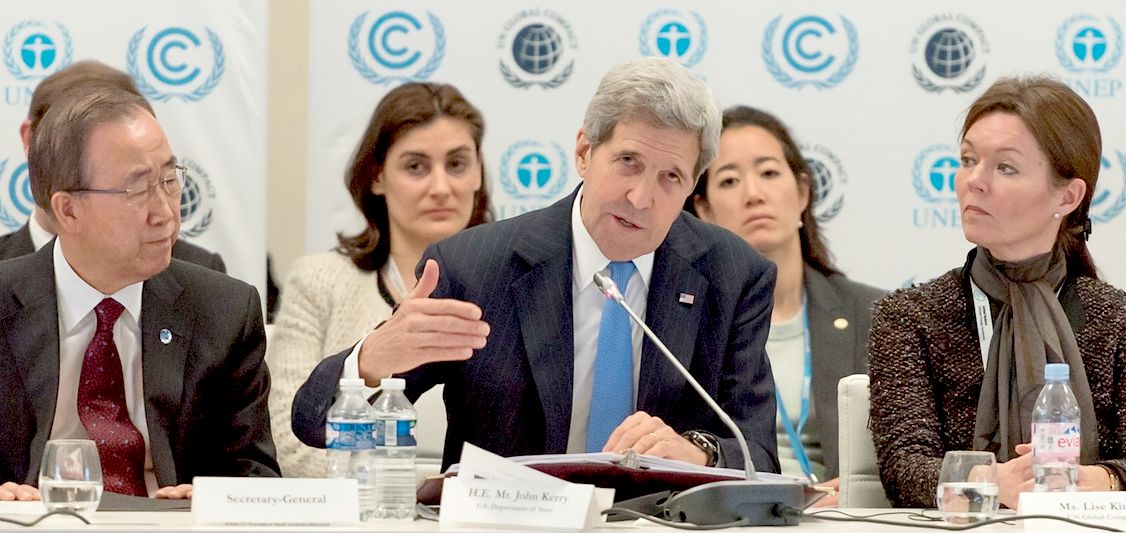 At the Paris COP21 summit John said he believes the climate change agreement being negotiated outside the city can make a reference to the desires of the most vulnerable states to limit global warming to 1.5 degrees Celsius (2.7 degrees Fahrenheit).

So far the U.N. climate talks have been guided by a goal of keeping the temperature rise below 2 degrees C (3.6 F), compared with pre-industrial times. But some developing countries want an even stronger target, including small island nations who fear that they will be inundated by rising seas.

Kerry is quoted as saying that negotiators were working on ways to keep the 2-degree target, while also acknowledging "the aspiration to reach 1.5 (degrees C) if it's doable."

He says "I think you can write that aspiration into the agreement in a way that doesn't make it a target."

Scientific analyses of the pledges countries have made to cut climate-warming greenhouse gas emissions say they would put the world on track for around 3 degrees Celsius of warming.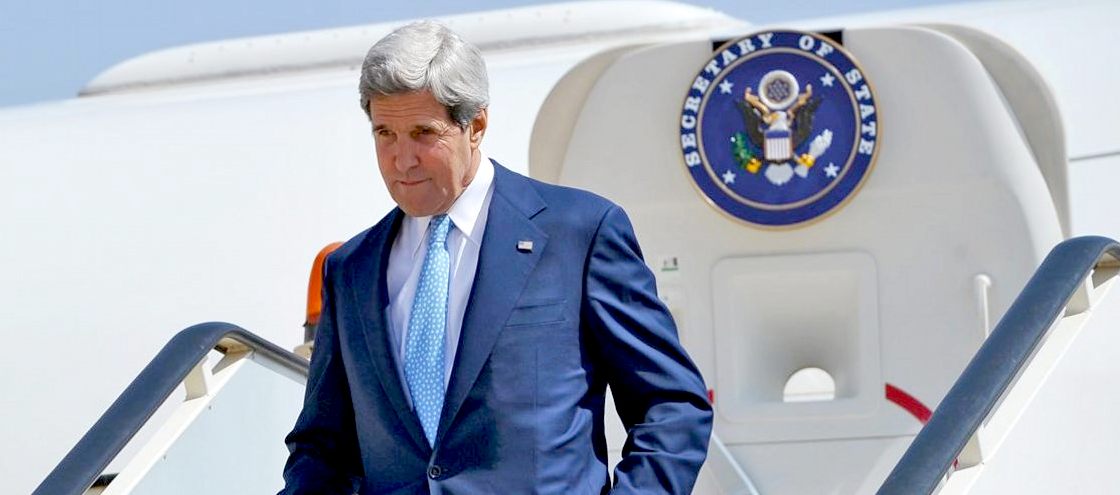 US Secretary of State, John Kerry - A very brave man, diplomat and environmental champion. Nice one John.
JUNE 18 2014 - KERRY LEADS BOLD ACTION TO PROTECT OCEANS
In this week Secretary of State John Kerry convened the State Department's first "Our Ocean" conference to focus on domestic and international ocean protection issues that took bold action right out of the starting gate.

The two day conference was attended by Heads of State, Foreign Ministers, policy makers, environmentalists, scientists and entrepreneurs from nearly 90 countries to start developing strategies for protecting the ocean from marine pollution, acidification and over-fishing.
The event proved to be more than just talk, as a number of bold announcements were made during the course of the two days.
Leonardo DiCaprio joined the conference to give an impassioned plea for strong actions to protect our oceans and pledged $7 million dollars towards ocean conservation from his foundation.
By the end of the two days over $800 million from government and private sources was committed to conserve ocean resources for future generations. Some might say it was a love fest.
A number of new protected areas were also announced. The Country of Palau announced that they are turning their entire EEZ into a marine protected area with 80% fully protected in a marine reserve and the other areas designated for local and tourism fishing. The Cook Islands and the Bahamas also announced increased marine protected areas.
President Obama announced the establishment of the world's largest marine sanctuary in the remote Pacific. Here's why that is a good idea.
In all, participants announced commitments for the protection of more than 3 million square kilometers of the ocean – an area about 1/3 the size of the United States.
In his closing remarks, Secretary Kerry outlined an action plan of policy goals and urged those at the conference to help him develop a unified global ocean policy. You can find a summary of the Our Ocean Initiatives here.
In addition, Obama announced a new comprehensive program aimed at deterring illegal fishing, addressing seafood fraud and preventing illegally caught fish from entering the U.S. marketplace. Here's a fact sheet on actions the Obama administration is taking to protect oceans and coasts.
Unlike many conference where problems are urgently stated but the solutions proposed don't seem to match the scale of the challenges, this conference definitely started off with bold actions and generated a lot of enthusiasm for more ocean protection around the globe.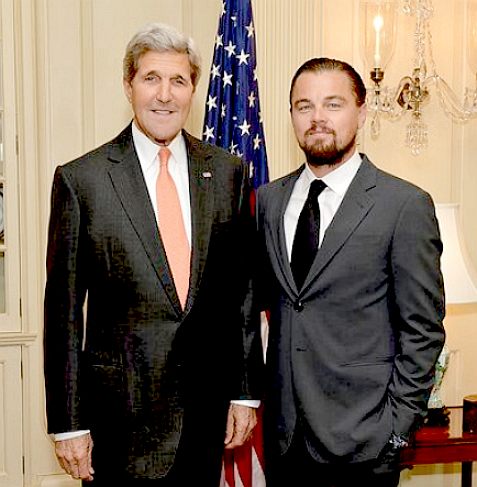 CAREER SUMMARY
John Forbes Kerry was born on December the 11th 1943. He is an American politician who is the 68th and current United States Secretary of State. He has served in the United States Senate, and was chairman of the Senate Foreign Relations Committee. Kerry was the candidate of the Democratic Party in the 2004 presidential election, losing to incumbent President George W. Bush.

Kerry was born in Aurora, Colorado and attended boarding school in Massachusetts and New Hampshire. He graduated from Yale University class of 1966 with a political science major. Kerry enlisted in the Naval Reserve in 1966, and during 1968–1969 served an abbreviated four-month tour of duty in South Vietnam as officer-in-charge (OIC) of a Swift Boat. For that service, he was awarded combat medals that include the Silver Star, Bronze Star, and three Purple Hearts. Securing an early return to the United States, Kerry joined the Vietnam Veterans Against the War in which he served as a nationally recognized spokesman and as an outspoken opponent of the Vietnam War. He appeared in the Fulbright Hearings before the Senate Committee on Foreign Affairs where he deemed United States war policy in Vietnam to be the cause of war crimes.

After receiving his J.D. from Boston College Law School, Kerry worked as an Assistant District Attorney. He served as Lieutenant Governor of Massachusetts under Michael Dukakis from 1983 to 1985. He won the Democratic primary in 1984 for the U.S. Senate and was sworn in the following January. On the Senate Foreign Relations Committee, he led a series of hearings from 1987 to 1989 which were a precursor to the Iran–Contra affair. Kerry was reelected to additional terms in 1990, 1996, 2002, and 2008. In 2002, Kerry voted to authorize the President "to use force, if necessary, to disarm Saddam Hussein", but warned that the administration should exhaust its diplomatic avenues before launching war.

In his 2004 presidential campaign, Kerry criticized George W. Bush for the Iraq War. He and his running mate Senator John Edwards lost the race, finishing 35 electoral votes behind Bush and Vice President Dick Cheney. Kerry became chairman of the Senate Foreign Relations Committee in 2009. Having been nominated by President Barack Obama to succeed outgoing Secretary of State Hillary Clinton and then confirmed by the U.S. Senate by a vote of 94–3 on January 29, 2013, Kerry assumed the office on February 1, 2013.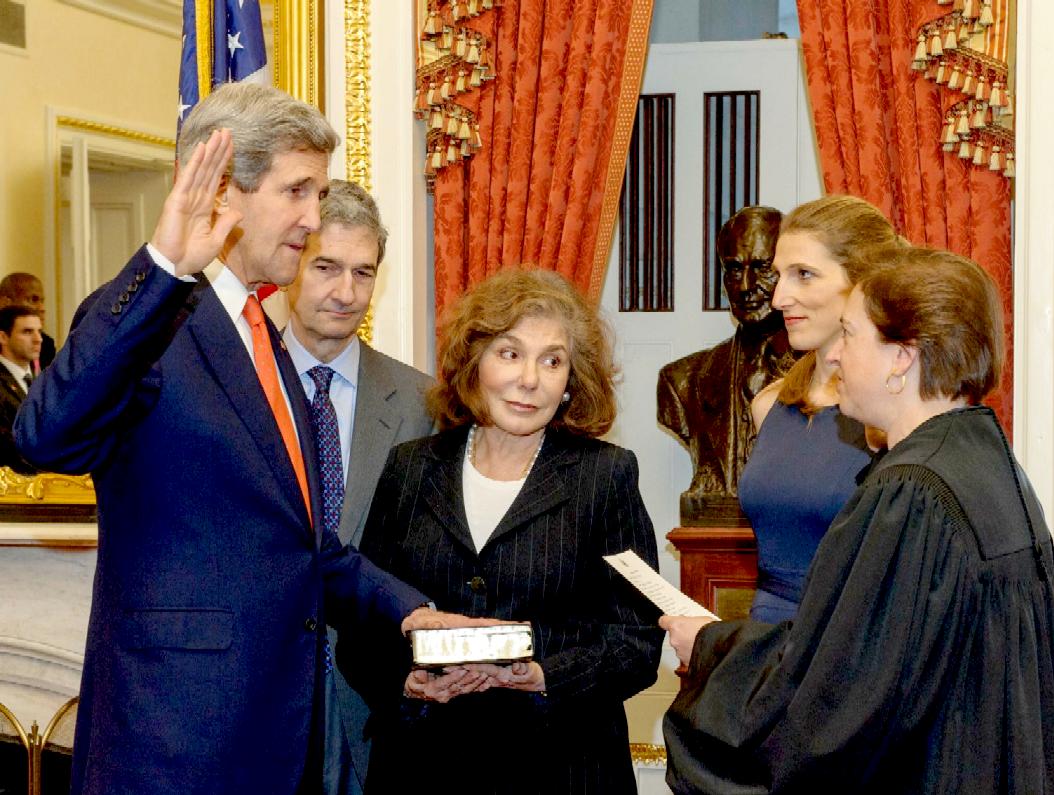 John Kerry is sworn into office as US Secretary of State
FAMILY HISTORY

Kerry's paternal grandparents, shoe businessman Frederick A. "Fred" Kerry and musician Ida Lowe, were immigrants from the Austro-Hungarian Empire. Fred was born as "Fritz Kohn" before he and Ida took on the "Kerry" name and moved to the United States. Fred and Ida were born Jewish, and converted to Catholicism together in Austria. His maternal ancestors were of Scottish and English descent, and his maternal grandfather James Grant Forbes II was a member of the Forbes family, while his maternal grandmother Margaret Tyndal Winthrop was a member of the Dudley–Winthrop family. Margaret's paternal grandfather Robert Charles Winthrop served as the 22nd Speaker of the U.S. House of Representatives. Robert's father was Governor Thomas Lindall Winthrop. Thomas' father John Still Winthrop was a great-great-grandson of Massachusetts Bay Colony Governor John Winthrop and great-grandson of Governor Thomas Dudley. Through his mother, John is a first cousin once removed of French politician Brice Lalonde.


EDUCATION

John Forbes Kerry was born on December 11, 1943 in Aurora, Colorado, at Fitzsimons Army Hospital to Richard John Kerry (1915–2000) and Rosemary Isabel Forbes (1913–2002). He was raised with an elder sister named Margaret (Peggy) (born 1941), a younger sister named Diana (born 1947) and a younger brother named Cameron (born 1950). Despite their mother being an Episcopalian, the children were raised Catholic and Kerry served as an altar boy.

Kerry grew up a military brat until his father was discharged from the Army Air Corps, causing the family to settle in Washington, D.C. in 1949. While In Washington, Richard took a spot in the Department of the Navy's Office of General Counsel and soon became a diplomat in the State Department's Bureau of United Nations Affairs.

While his extended maternal family enjoyed a great wealth as members of the Forbes and Dudley–Winthrop families, Kerry's parents themselves were upper-middle class, and a wealthy great aunt paid for him to attend elite boarding schools.

In 1957, his father was stationed at the U.S. Embassy in Oslo, Norway, and Kerry was sent back to the United States to attend boarding school. He first attended the Fessenden School in Newton, Massachusetts, and later St. Paul's in Concord, New Hampshire. Here he learned skills in public speaking and began developing an interest in politics. Kerry founded the John Winant Society at St. Paul's to debate the issues of the day; the Society still exists there.

In 1962, Kerry entered Yale University, majoring in political science and residing in Jonathan Edwards College.:35 He graduated with a Bachelor of Arts degree in 1966. Kerry played on the varsity soccer team, earning his only letter in his senior year. He also played freshman and JV hockey and, in his senior year, JV lacrosse. In addition, he was a member of the Fence Club fraternity and took flying lessons.

In his sophomore year, Kerry became the Chairman of the Liberal Party of the Yale Political Union, and a year later he served as President of the Union. Amongst his influential teachers in this period was Professor H. Bradford Westerfield, who was himself a former President of the Political Union. His involvement with the Political Union gave him an opportunity to be involved with important issues of the day, such as the civil rights movement and the New Frontier program. He also became a member of the secretive Skull and Bones Society, and traveled to Switzerland through AIESEC Yale.

Under the guidance of the speaking coach and history professor Rollin Osterweis, Kerry won many debates against other college students from across the nation. In March 1965, as the Vietnam War escalated, he won the Ten Eyck prize as the best orator in the junior class for a speech that was critical of U.S. foreign policy. In the speech he said, "It is the spectre of Western imperialism that causes more fear among Africans and Asians than communism and thus, it is self-defeating."

Overall, Kerry had lackluster grades at Yale, graduating with a cumulative average of 76 over his four years. His freshman-year average was a 71, but he improved to an 81 average his senior year. He never received an "A" during his time at Yale; his highest grade was an 89.


MARRIAGES

Kerry was married to Julia Stimson Thorne in 1970, and they had two daughters together:

* Alexandra Forbes Kerry (born September 5, 1973), documentary filmmaker
* Vanessa Bradford Kerry (born December 31, 1976), physician

Alexandra was born days before Kerry began law school. In 1982, Julia asked Kerry for a separation while she was suffering from severe depression. They were divorced on July 25, 1988, and the marriage was formally annulled in 1997. "After 14 years as a political wife, I associated politics only with anger, fear and loneliness" she wrote in A Change of Heart, her book about depression. Thorne later married Richard Charlesworth, an architect, and moved to Bozeman, Montana, where she became active in local environmental groups such as the Greater Yellowstone Coalition. Thorne supported Kerry's 2004 presidential run. She died of cancer on April 27, 2006.

Kerry and his second wife, Mozambican-born businesswoman and philanthropist Maria Teresa Thierstein Simões Ferreira (known as Teresa), the widow of Republican Pennsylvania Senator Henry John Heinz III, were introduced to each other by Heinz at an Earth Day rally in 1990. Teresa's has three sons from her previous marriage to Heinz, Henry John Heinz IV, André Thierstein Heinz, and Christopher Drake Heinz. Heinz and Kerry got married on May 26, 1995, in Nantucket, Massachusetts.

The Forbes 400 survey estimated in 2004 that Teresa Heinz Kerry had a net worth of $750 million. However, estimates have frequently varied, ranging from around $165 million to as high as $3.2 billion, according to a study in the Los Angeles Times. Regardless of which figure is correct, Kerry was the wealthiest U.S. Senator whilst serving in the Senate. Kerry is wealthy in his own name, and is the beneficiary of at least four trusts inherited from Forbes family members, including his mother, who died in 2002. Forbes magazine (a major business magazine named for an unrelated Forbes family) estimated that if elected, Kerry would have been the third-richest U.S. President in history when adjusted for inflation. This assessment was based on the couple's combined assets, but Kerry and Heinz signed a prenuptial agreement that keeps their assets separate. Kerry's financial disclosure form for 2011 put his personal assets in the range of $230,000,000 to $320,000,000, including the assets of his spouse and any dependent children. This included slightly more than three million dollars worth of H. J. Heinz Company assets, which increased in value by over six hundred thousand dollars in 2013 due to Berkshire Hathaway announcing they would purchase the company.


ATHLETICS, HEALTH & SAILING

In 2003, Kerry was diagnosed with and successfully treated for prostate cancer. On May 31, 2015, Kerry broke his right leg in a biking accident in Scionzier, France, and was flown to Boston's Massachusetts General Hospital for recovery. MGH Hip and Knee Replacement Orthopaedic Surgeon Dr. Dennis Burke, who had met Kerry in France and had accompanied him in the plane from France to Boston, set Kerry's right leg on Tuesday, June 2, in a four-hour operations.


In addition to the sports he played at Yale, Kerry is described by Sports Illustrated, among others, as an "avid cyclist", primarily riding on a road bike. Prior to his presidential bid, Kerry was known to have participated in several long-distance rides (centuries). Even during his many campaigns, he was reported to have visited bicycle stores in both his home state and elsewhere. His staff requested recumbent stationary bikes for his hotel rooms. He has also been a snowboarder, windsurfer, and sailor.

According to the Boston Herald, dated July 23, 2010, Kerry commissioned construction on a new $7 million yacht (a Friendship 75) in New Zealand and moored it in Portsmouth, Rhode Island, where the Friendship yacht company is based. The article claimed this allowed him to avoid paying Massachusetts taxes on the property including approximately $437,500 in sales tax and an annual excise tax of about $500. However, on July 27, 2010, Kerry stated he had yet to take legal possession of the boat, had not intended to avoid the taxes, and that when he took possession, he would pay the taxes whether he owed them or not.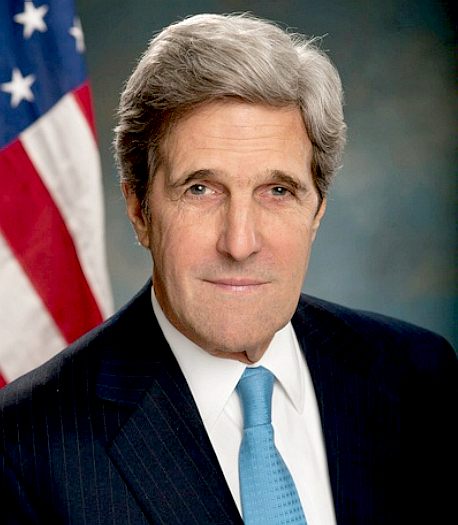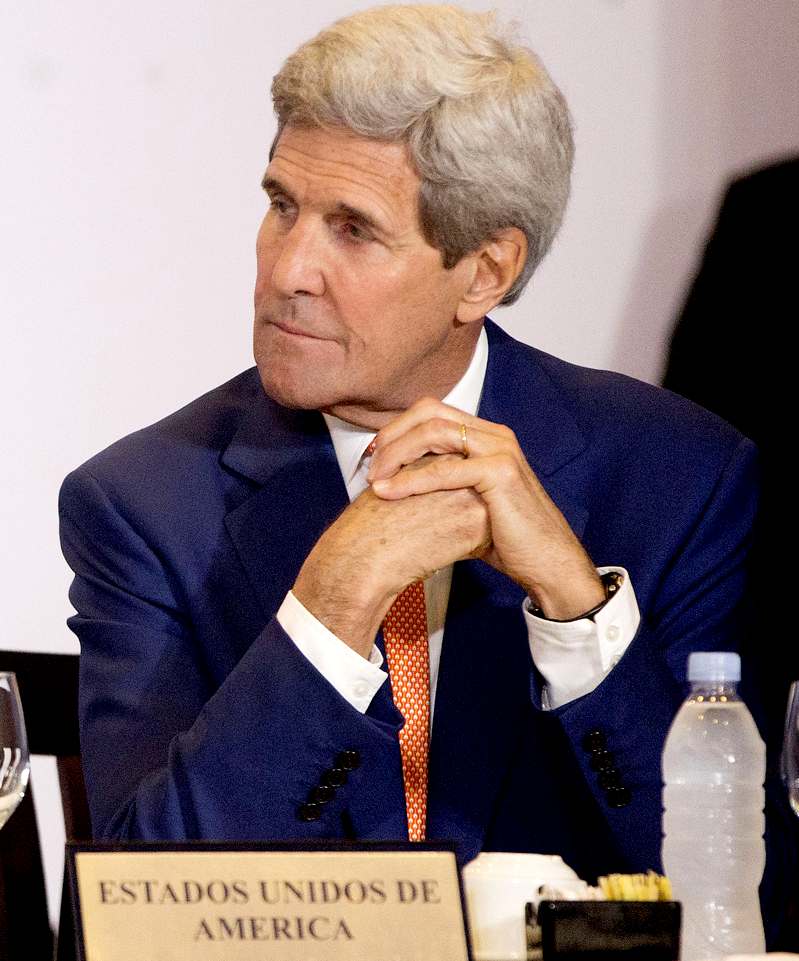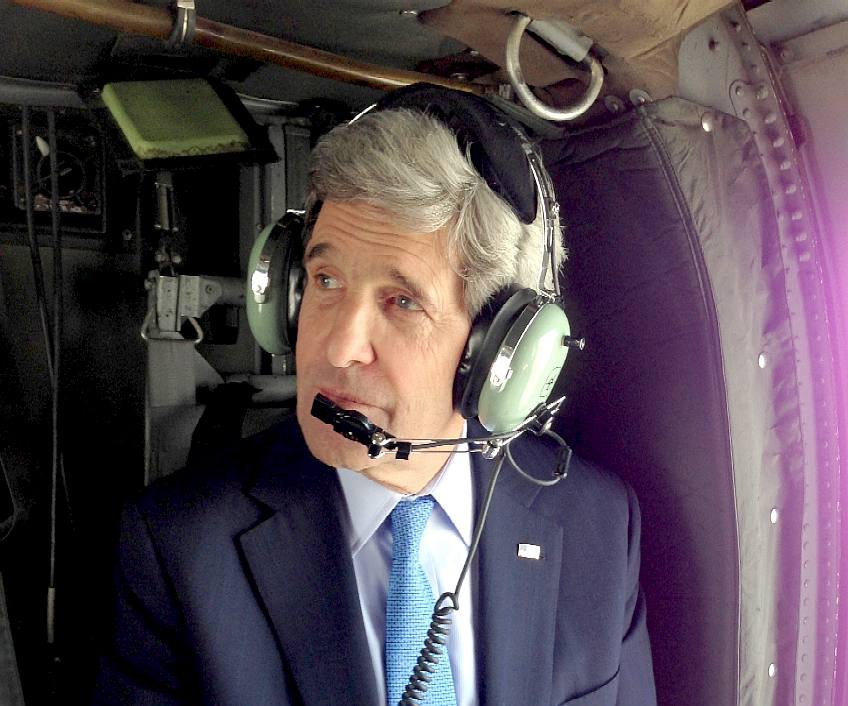 MILITARY HONORS

During the night of December 2 and early morning of December 3, 1968, Kerry was in charge of a small boat operating near a peninsula north of Cam Ranh Bay together with a Swift boat (PCF-60). According to Kerry and the two crewmen who accompanied him that night, Patrick Runyon and William Zaladonis, they surprised a group of men unloading sampans at a river crossing, who began running and failed to obey an order to stop. As the men fled, Kerry and his crew opened fire on the sampans and destroyed them, then rapidly left. During this encounter, Kerry received a shrapnel wound in the left arm above the elbow. It was for this injury that Kerry received his first Purple Heart.

Kerry received his second Purple Heart for a wound received in action on the Bo De River on February 20, 1969. The plan had been for the Swift boats to be accompanied by support helicopters. On the way up the Bo De, however, the helicopters were attacked. As the Swift boats reached the Cua Lon River, Kerry's boat was hit by a RPG round, and a piece of shrapnel hit Kerry's left leg, wounding him. Thereafter, they had no more trouble, and reached the Gulf of Thailand safely. Kerry still has shrapnel in his left thigh because the doctors tending to him decided to remove the damaged tissue and close the wound with sutures rather than make a wide opening to remove the shrapnel. Kerry received his second Purple Heart for this injury, but like several others wounded earlier that day, he did not lose any time off from duty.

Eight days later, on February 28, 1969, came the events for which Kerry was awarded his Silver Star. On this occasion, Kerry was in tactical command of his Swift boat and two others in an eight boat formation. Their mission on the Duong Keo river included bringing a demolition team and dozens of South Vietnamese Marines to destroy enemy sampans, structures and bunkers as described in the story The Death Of PCF 43. Running into an ambush, Kerry "directed the boats to turn to the beach and charge the Viet Cong positions" and he "expertly directed" his boat's fire and coordinated the deployment of the South Vietnamese troops, according to the original medal citation (signed by Admiral Zumwalt). Going a short distance farther, Kerry's boat was the target of an RPG round; as the boat hove to and beached, a Viet Cong ("VC") insurgent armed with a rocket launcher emerged from a spider hole and ran. While the boat's gunner opened fire, wounding the VC in the leg, and while the other boats approached and offered cover fire, Kerry jumped from the boat to chase the VC insurgent, subsequently killing him and capturing his loaded rocket launcher.

Kerry's commanding officer, Lieutenant Commander George Elliott, joked to Douglas Brinkley in 2003 that he did not know whether to court-martial Kerry for beaching the boat without orders or give him a medal for saving the crew. Elliott recommended Kerry for the Silver Star, and Zumwalt flew into An Thoi to personally award medals to Kerry and the rest of the sailors involved in the mission. The Navy's account of Kerry's actions is presented in the original medal citation signed by Zumwalt. The engagement was documented in an after-action report, a press release written on March 1, 1969, and a historical summary dated March 17, 1969.

On March 13, 1969, on the Song Bái Háp (Bay Hap river), five Swift boats were returning to their base after performing an Operation Sealords mission to transport South Vietnamese troops from the garrison at Cái Nước and MIKE Force advisors for a raid on a Vietcong camp located on the Rach Dong Cung canal. Earlier in the day, Kerry received a slight shrapnel wound in the buttocks from blowing up a rice bunker. Debarking some but not all of the passengers at a small village, the boats approached a fishing weir; one group of boats went around to the left of the weir, hugging the shore, and a group with Kerry's PCF-94 boat went around to the right, along the shoreline. A mine was detonated directly beneath the lead boat, PCF-3, as it crossed the weir to the left, lifting PCF-3 "about 2-3 ft out of water".

James Rassmann, a Green Beret advisor who was aboard PCF-94, was knocked overboard when, according to witnesses and the documentation of the event, a mine or rocket exploded close to the boat. According to the documentation for the event, Kerry's arm was injured when he was thrown against a bulkhead during the explosion. PCF 94 returned to the scene and Kerry rescued Rassmann from the water. Kerry received the Bronze Star Medal with "V" Device for Valor for his actions during this incident; he also received his third Purple Heart. (The Bronze Star may be awarded for acts of heroism, acts of merit, or meritorious service in a combat zone. Without the "V" the medal is awarded for exceptional service or achievement. With the "V" it is awarded for valor.)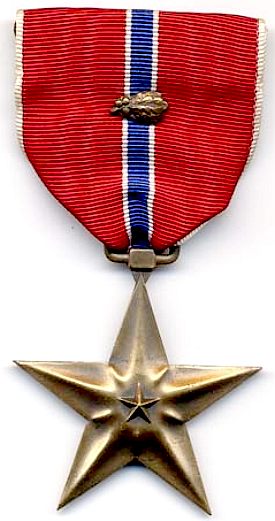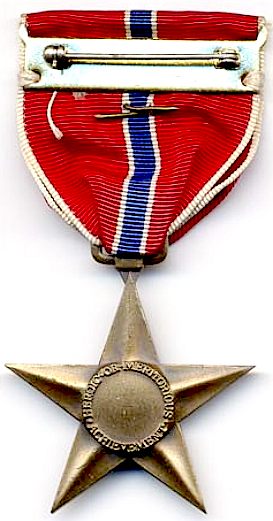 BRONZE STAR - The Bronze Star Medal, unofficially the Bronze Star, is a United States decoration awarded to members of the United States Armed Forces for either heroic achievement, heroic service, meritorious achievement, or meritorious service in a combat zone. Whenever the medal is awarded by the Army and Air Force for acts of valor in combat, the "V" Device is authorized for wear on the medal and whenever the medal is awarded by the Navy, Marine Corps, and Coast Guard for acts of valor or meritorious service in combat, the Combat "V" is authorized for wear on the medal.

Officers from the other Uniformed Services of the United States are eligible to receive this award, as are foreign soldiers who have served with or alongside a service branch of the United States Armed Forces. The Bronze Star Medal was designed by Rudolf Freund (1878–1960) of jewellery firm Bailey, Banks & Biddle. (Freund also designed the Silver Star.)

The medal is a bronze star 1 1⁄2 inches (38 mm) in circumscribing diameter. In the center is a 3⁄16 inch (4.8 mm) diameter superimposed bronze star, the center line of all rays of both stars coinciding. The reverse bears the inscription "HEROIC OR MERITORIOUS ACHIEVEMENT" with a space for the name of the recipient to be engraved. The star hangs from its ribbon by a rectangular metal loop with rounded corners. The suspension ribbon is 1 3⁄8 inches (35 mm) wide and consists of the following stripes: 1⁄32 inch (0.79 mm) white 67101; 9⁄16 inch (14 mm) scarlet 67111; 1⁄32 inch (0.79 mm) white; center stripe 1⁄8 inch (3.2 mm) ultramarine blue 67118; 1⁄32 inch (0.79 mm) white; 9⁄16 inch (14 mm) scarlet; and 1⁄32 inch (0.79 mm) white.
SILVER STAR - The Silver Star, officially the Silver Star Medal, is the third-highest military decoration for valor awarded to members of the United States Armed Forces. Any uniformed service member may receive the medal, which is awarded for gallantry in action against an enemy of the United States.

The Silver Star is a gold five-pointed star, 1 1⁄2 inches (38 mm) in circumscribing diameter with a laurel wreath encircling rays from the center and a 3⁄16 inch (4.8 mm) diameter silver star superimposed in the center. The pendant is suspended from a rectangular shaped metal loop with rounded corners. The reverse has the inscription FOR GALLANTRY IN ACTION. The ribbon is 1 3⁄8 inches (35 mm) wide and consists of the following stripes: 7⁄32 inch (5.6 mm) Old Glory red (center stripe); proceeding outward in pairs 7⁄32 inch (5.6 mm) white; 7⁄32 inch (5.6 mm) ultramarine blue; 3⁄64 inch (1.2 mm) white; and 3⁄32 inch (2.4 mm) ultramarine blue.
THE GUARDIAN MAY 2015

A month out from a nuclear deal deadline, top US and Iranian diplomats gathered in Geneva on Saturday in an effort to bridge differences over how quickly to ease economic sanctions on Tehran and how significantly the Iranians must open up military facilities to international inspections.

The talks between US secretary of state John Kerry and Iranian foreign minister Mohammad Javad Zarif were likely to extend into Sunday, a negotiating round that officials described as the most substantive since world powers and Iran clinched a framework pact in April.

Kerry and Zarif met for six hours on Saturday, trying to overcome obstacles to a final nuclear agreement. They were the first substantive talks since Iran struck an interim accord with the US, Britain, France, Germany, Russia and China on 2 April.

"Secretary Kerry and Foreign Minister Zarif, along with their teams, had a thorough and comprehensive discussion of all of the issues today," a senior State Department official said, without elaborating.

One of the issues still to be resolved is the push by the world powers for international access to Iran's military sites and its team of atomic experts. Tehran wants sanctions to be lifted immediately after a deal is reached.

A senior US official said earlier there had been substantial progress in negotiations in Vienna in recent weeks on drafting a political agreement and three technical annexes on curbing Tehran's nuclear programme.

The US States has said it will not extend the talks beyond the 30 June deadline.

"We really do believe we can get it done by [June] 30th and we're not contemplating an extension. We just aren't," said the official travelling with Kerry to Geneva, adding that Kerry's schedule for June had been cleared to focus on the talks.

Asked before Saturday's talks about completing the full accord by 30 June, Zarif said: "We will try."

France has demanded more stringent restrictions on the Iranians and indicated discussions are likely to slip into July. Iran's senior nuclear negotiator Abbas Araqchi also warned that the deadline might need to be extended.

Kerry was due to visit Paris on Monday after a quick trip to Madrid on Sunday. A western diplomat said inspections of military sites by United Nations watchdog the International Atomic Energy Agency (IAEA) and access to Iran's scientists were critical to checking whether Iran was pursuing a clandestine nuclear weapons programme.

"If the IAEA can't have access to [the scientists] or the military sites then it's a problem," the diplomat said. "The IAEA needs sufficient access quickly to those sites to ensure things don't just disappear."

The State Department official took a similar view, saying without access "we're not going to sign" a deal.

Iran denies any ambition to develop a nuclear weapon and says its programme is purely peaceful.

"The issue of interviews with nuclear scientists is generally off the table as well as the inspection of military sites," Araqchi told reporters as he arrived for the talks with Kerry. "How additional protocol would be implemented is still a matter of disagreement that we are still talking about."

Iran's demand that sanctions be rescinded immediately after a deal is also holding up a settlement as the powers have said they can only be removed in staggered phases.

Tehran-based analyst Saeed Laylaz said he expected a deal to be finalised despite resistance from opponents in Iran and the US.

"Neither America nor Iran have a choice but to reach a deal," he told Reuters. "Failure to reach a deal will fuel tension in the region."

Mark Fitzpatrick, a former State Department official now at the International Institute for Strategic Studies, said an agreement was likely some time in July.

"The most difficult compromises have already been made," he said. "But the Iranians could overplay their hand on the incorrect assumption that Obama needs a deal more than they do."


NEW YORK POST JUNE 2015

Yet another Obama red line has been crossed. Only this time, Team Obama are the ones who crossed it.

Secretary of State John Kerry this week threw in the towel on a requirement that he long called essential to any nuke agreement with Iran: requiring Tehran to account for all of its past nuclear work.

Never mind, he now says: "We're not fixated on Iran specifically accounting for what they did at one point in time or another."

"We have absolute knowledge with respect to the certain military activities they were engaged in," he added.

No, we don't — as everyone who's worked on the issue will tell you. They'll also tell you that, absent that accounting, it'll be impossible to verify if Iran is complying with any deal.

Kerry's statement is a 180 from what he said just weeks ago. Asked in April about the insistence that Iran disclose its past military-related nuclear activity, he replied: "They have to do it. It will be done. If there's going to be a deal, it will be done."

Iran's nuke program long predates 2003, when the world first learned of it.

If we don't know what they were doing then, there's no way to tell if they've stopped. As former CIA Director Michael Hayden said, Kerry is "pretending we have perfect knowledge about something that was an incredibly tough intelligence target when I was director, and I see nothing that has made it any easier."

Little wonder, then, that the State Department insists Kerry's comments don't reflect "any kind of concession or change in policy."

For months, Kerry and President Obama promised the country — and skeptics in Congress — that they wouldn't take a deal that didn't include full Iranian disclosure. Now, plainly, Tehran's refusing to go along — yet our leaders so want some deal that they'll swallow it, and then lie.

The question is, are key leaders on Capitol Hill — we're talking to you, Sen. Chuck Schumer — going to pretend they buy the lie?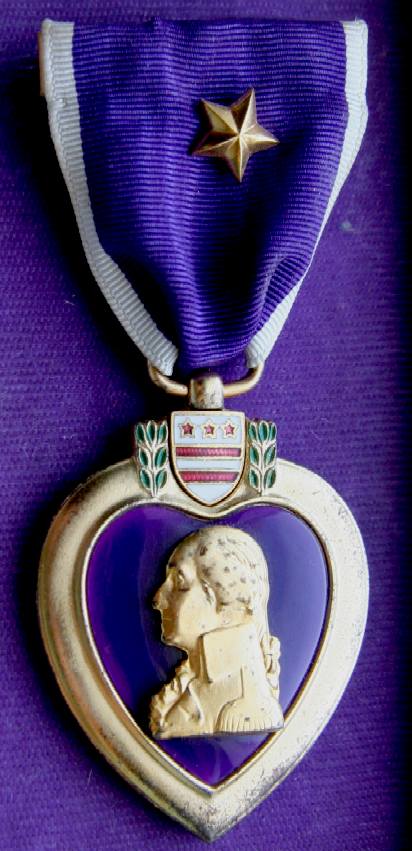 PURPLE HEART - The Purple Heart is a United States military decoration awarded in the name of the President to those wounded or killed, while serving, on or after April 5, 1917, with the U.S. military. With its forerunner, the Badge of Military Merit, which took the form of a heart made of purple cloth, the Purple Heart is the oldest military award still given to U.S. military members; the only earlier award being the obsolete Fidelity Medallion. The National Purple Heart Hall of Honor is located in New Windsor, New York.
THE GUARDIAN JUNE 16 2014 - OBAMA TO ORDER OCEAN PROTECTIONS
The US secretary of state, John Kerry, says saving the world's oceans was a vital security issue, and has urged leaders at an international summit to take immediate action on over fishing and pollution.

Kerry, speaking at the start of the summit, said humans had caused "enormous damage" to the oceans, jeopardising the food security of three billion people on the planet.

The two-day conference includes officials from 80 countries, and is the most visible effort to date by the Obama administration to lead a global conservation effort for the oceans. To that end, the State Department on Monday announced that actor Leonardo DiCaprio, who recently donated $3m to Oceana, will attend the summit on Tuesday.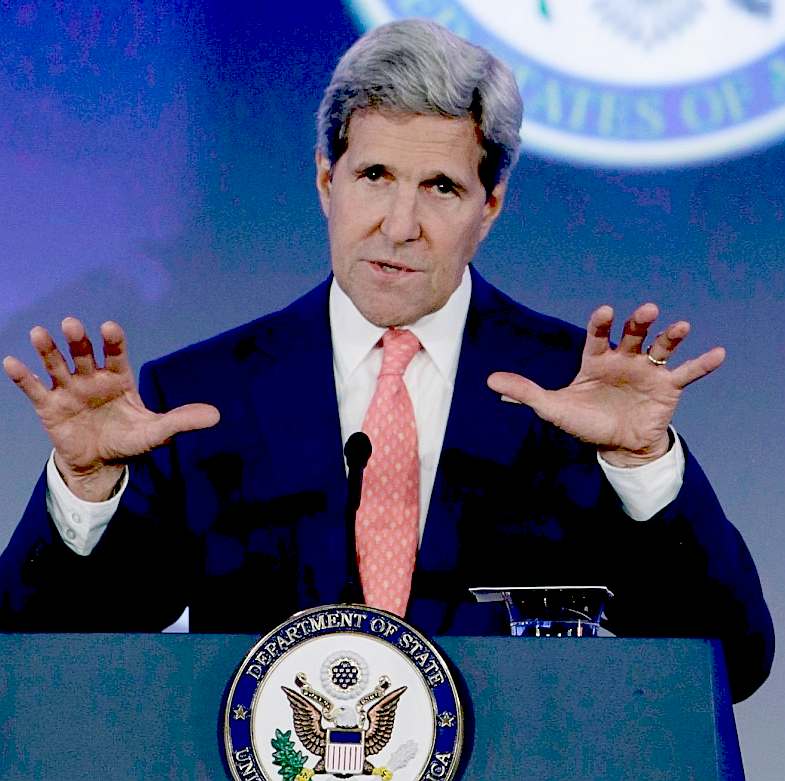 Secretary of State John Kerry
Kerry called on leaders to take immediate steps on overfishing, pollution, and changes in ocean chemistry caused by rising carbon dioxide emissions.

"No one should mistake that the protection of our oceans is a vital international security issue," Kerry said.

"Most people under-estimate the enormous damage we as people are inflicting on our oceans every single day."

Barack Obama will – once again – use his executive powers as president on Tuesday to announce new efforts for ocean protection, Kerry told the summit.

State department officials and environmental groups said they expected Obama to declare additional marine protection areas when he delivers a video message to the summit on Tuesday.

Campaign groups said they were also looking to Obama to order a new task force on illegal fishing. Obama is also expected to increase research funds for monitoring changes in ocean chemistry.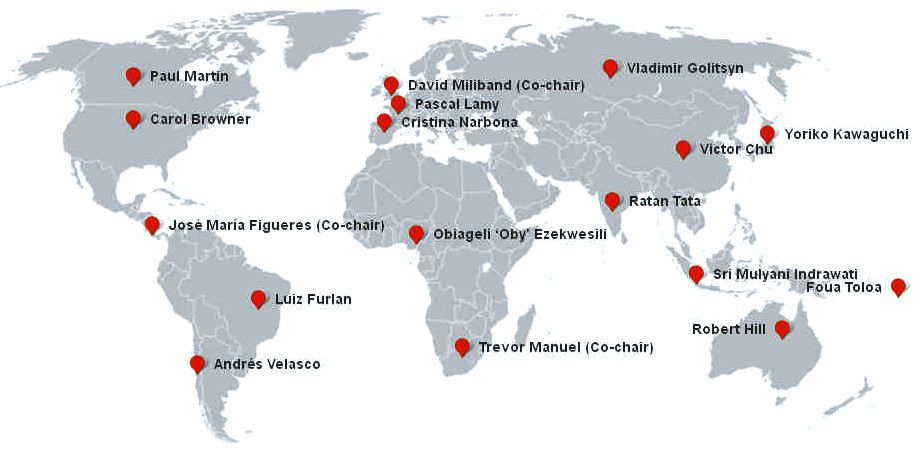 The National Ocean Policy ("NOP") strives to be the one unifying law to govern the resources of our oceans and Great Lakes in the United States. The NOP was enacted by an Executive Order of President Barack Obama on July 19, 2010. The National Ocean Policy is said to be: One Small Step for National Waters, but Will It Be the Giant Leap Needed for Our Blue Planet?" The above is a map of the world showing the locations of the Global Ocean Commissioners, with Carol Browner representing the USA.
LINKS & REFERENCE
Surfrider coastal blog entry bold actions to protect our oceans
New York Post 2015 June 19 team Obama-just-crossed-its-own-nuclear-red-line
Whitehouse the press office 2015 April remarks president impacts climate change
The Guardian environment 2014 June 16 Kerry ocean security issue Obama overfishing pollution
Twitter johnkerry
Facebook johnkerry
The Guardian US news john-kerry
The Guardian world news 2015 May us-iran-resume-nuclear-talks-geneva
Wikipedia John_Kerry
Wikipedia Bronze_Star_Medal
Wikipedia Silver_Star
The Guardian 2015 December 8 Paris climate talks deal John Kerry
http://www.theguardian.com/environment/2015/dec/08/paris-climate-talks-deal-john-kerry
http://ourocean.info/
http://www.surfrider.org/coastal-blog/entry/bold-actions-to-protect-our-oceans
http://nypost.com/2015/06/19/team-obama-just-crossed-its-own-nuclear-red-line/
https://www.whitehouse.gov/the-press-office/2015/04/22/remarks-president-impacts-climate-change
http://www.theguardian.com/environment/2014/jun/16/kerry-ocean-security-issue-obama-overfishing-pollution
https://en.wikipedia.org/wiki/Purple_Heart
https://twitter.com/johnkerry
https://www.facebook.com/johnkerry
http://www.theguardian.com/us-news/john-kerry
http://www.theguardian.com/world/2015/may/30/us-iran-resume-nuclear-talks-geneva
https://en.wikipedia.org/?title=John_Kerry
https://en.wikipedia.org/wiki/Bronze_Star_Medal
https://en.wikipedia.org/wiki/Silver_Star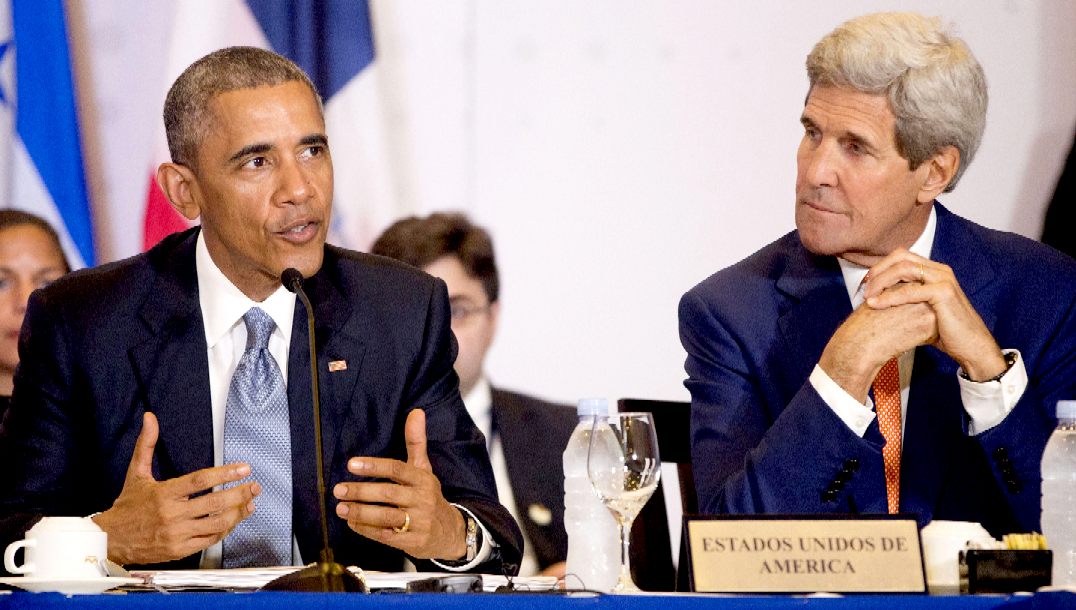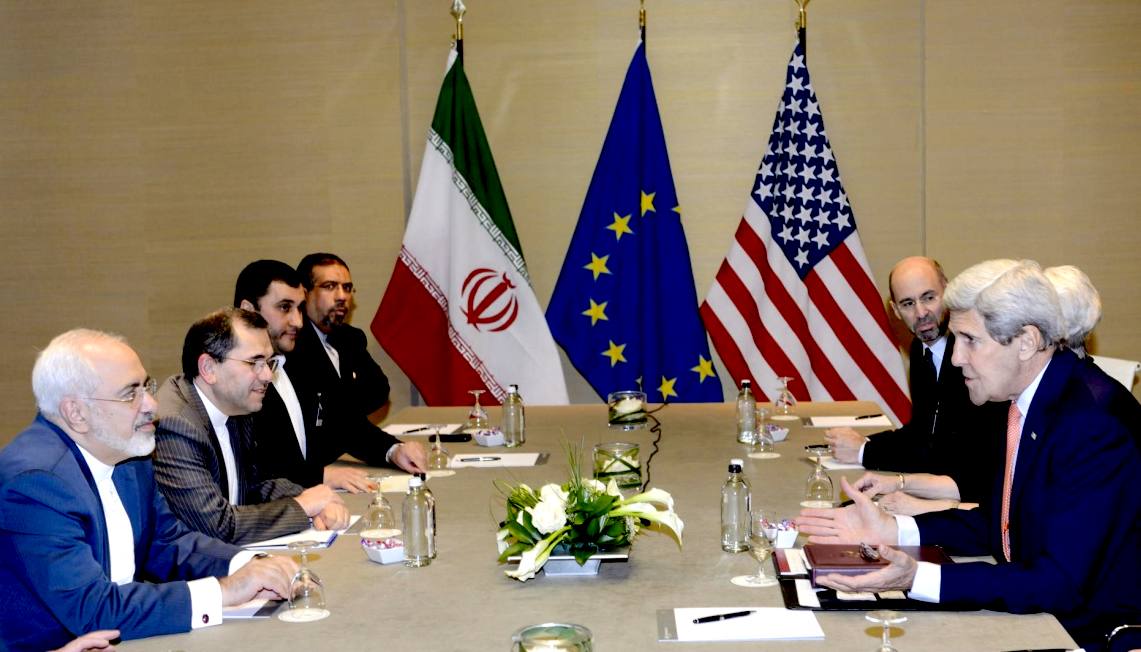 ACIDIFICATION - ADRIATIC - ARCTIC - ATLANTIC - BALTIC - BAY BENGAL - BERING - CARIBBEAN - CORAL - EAST CHINA
ENGLISH CH - GOC - GULF GUINEA - GULF MEXICO - INDIAN - IRC - MEDITERRANEAN - NORTH SEA - PACIFIC - PERSIAN GULF - SEA JAPAN
STH CHINA - PLASTIC - PLANKTON - PLASTIC OCEANS - SEA LEVEL RISE - UNCLOS - UNEP WOC - WWF
AMAZON - BURIGANGA - CITARUM - CONGO - CUYAHOGA - GANGES - IRTYSH - JORDAN - LENA - MANTANZA-RIACHUELO
MARILAO - MEKONG - MISSISSIPPI - NIGER - NILE - PARANA - PASIG - SARNO - THAMES - YANGTZE - YAMUNA - YELLOW