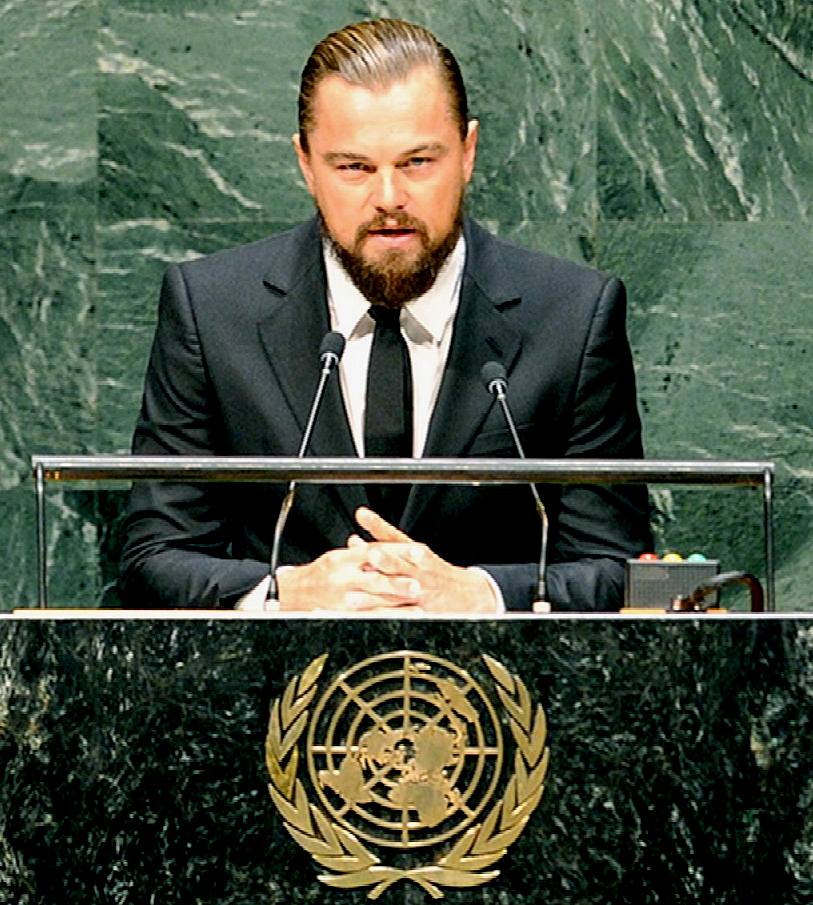 UNITED WE STAND - Leonardo DiCaprio announced himself as one of the world's most high-profile environmental activists with a powerful speech on climate change. The Wolf of Wall Street actor made the rousing plea at the United Nations Climate Summit, urging leaders to treat the issue as a very real threat. He is quoted as saying:

"I stand before you, not as an expert, but as a concerned citizen." "As an actor, I pretend for a living. I play fictitious characters, often solving fictitious problems. I believe that mankind has looked at climate change in that same way, as if it were a fiction."

"Every week we're seeing new and undeniable climate events, evidence that accelerated climate change is here right now." "None of this is rhetoric, and none of it is hysteria, it is fact."

DiCaprio, as a UN Messenger of Peace, joined 400,000 people in a march to raise climate change awareness that took place in New York City on Sunday. The rally was one of hundreds which took place around the world, that drew thousands of people on to the streets, calling for government action on the issue.

"This body, perhaps more than any other gathering in human history now faces this difficult but achievable task." "You can make history, or you will be vilified by it."

As he took to the UN stage, the actor made it clear that grassroots actions of individual people is not an answer to the climate change problem.

"This disaster has grown beyond the choices that individuals made." "Now must be our moment for action. We need to put a price tag on carbon emissions and eliminate government subsidies for all oil, coal and gas companies." "Solving this crisis is not a question of politics, it is a question of our own survival."
Ending his UN speech with a heartfelt plea, the actor urged the delegates present at the meeting to take effective and immediate action against climate change.

"This is the most urgent of times, and the most urgent of messages." "Leaders of the world, I pretend for a living, but you do not." "Now it is your turn. The time to answer human kind's greatest challenge is now. We beg of you to face it with courage and honesty."

Despite DiCaprio's multiple flights around the world, he tries to stay green in other ways by way of carbon offset. The actor drives either a Toyota Prius, or a Fisker electric sports car worth $100,000, and has also been spotted riding a bike around New York. He has produced a documentary about climate change and represents countless environmental charities, as well as putting his own backing behind Forumla E - which is essentially Formula 1 with electric cars. In addition, he also purchased an apartment in the eco-friendly Riverhouse building in Battery Park City back in 2008.
THE LEONARDO DICAPRIO FOUNDATION
The LDF is dedicated to protecting Earth's last wild places and fostering a harmonious relationship between humanity and the natural world. 
Since 1998, the Foundation has been working on pressing environmental and humanitarian issues through grant making, campaigning and media projects. Areas of focus include; wildlife and habitat preservation, healthy oceans, water access, climate change and disaster relief. The Foundation's strategic approach to philanthropy for a better planet relies upon active collaboration with effective organizations as well as with other funders who share our goals and can magnify our impact.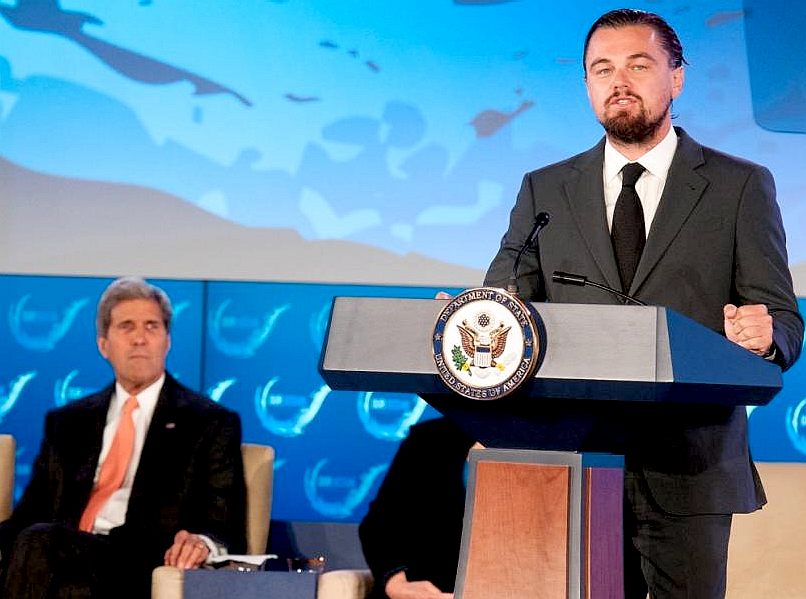 PHILANTHROPY
Providing grants to innovative, results-driven conservation projects, collaborative initiatives, and trusted nonprofits. Recent philanthropic efforts include;
Saving the Last Rainforests: a collaborative effort with WWF, Frankfort Zoological Society, the Australian Orangutan Project, Kehati and Eyes on the Forest to save the largest remaining block of rainforest in Sumatra, home to wild tigers, orangutans, elephants and two indigenous tribes
Protecting Our Oceans: an international funders collaborative called "Oceans 5" dedicated to stopping overfishing and establishing marine reserves, the two highest ecological priorities identified by scientists
Providing Access to Clean Water: a grant to Concern Worldwide, providing 430,000 people in Tanzania, Mozambique, Sierra Leone and Darfur with sustainable access to clean water
In tandem with LDF's philanthropic efforts, the foundation uses digital media and Leonardo's website & social media channels with 10 Million+ followers, to inform and rally the public on specific calls-to-action. LDF also works behind the scenes to encourage collaboration between organizations, other celebrities and decision-makers.
The Leonardo DiCaprio Foundation welcomes inquiries and ideas for potential projects, however does not accept unsolicited proposals. Justin Winters is Executive Director, she has been working at the Foundation since 2006.
LDF CONTACTS
California Community Foundation
221 S. Figueroa St., Suite 400
Los Angeles, CA 90012
Website: www.leonardodicaprio.com.
Twitter: @LeoDiCaprio
Facebook: Facebook.com/LeonardoDiCaprio
Email to: ldfinfo@calfund.org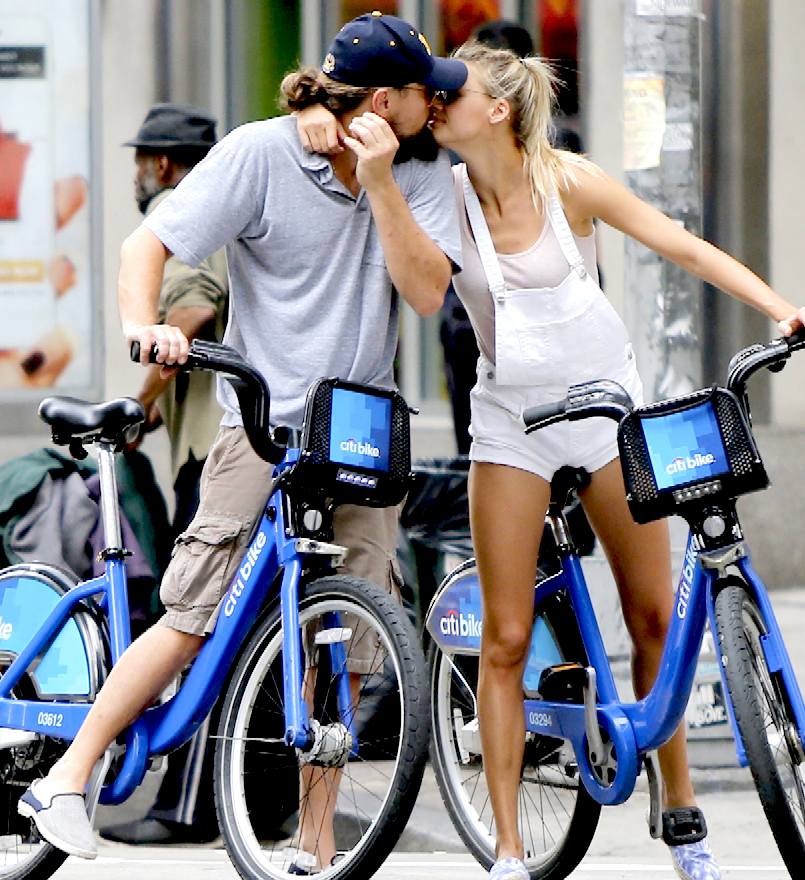 BIKER BOY - Hooking up with Leonardo DiCaprio means bike rides (and lots of them). Leo has been spotted out on rides with all of his girlfriends, including German model Toni Garrn, former girlfriend Gisele Bündchen, and his new love, Kelly Rohrbach. Leo has a pretty obvious background of bike riding with his babes — in addition to being great exercise and eco-friendly transportation, it also seems to be one of the most common (carbon friendly) date ideas for the A-list actor.
JUNE 18 2014 - KERRY LEADS BOLD ACTION TO PROTECT OCEANS
In this week Secretary of State John Kerry convened the State Department's first "Our Ocean" conference to focus on domestic and international ocean protection issues that took bold action right out of the starting gate.

The two day conference was attended by Heads of State, Foreign Ministers, policy makers, environmentalists, scientists and entrepreneurs from nearly 90 countries to start developing strategies for protecting the ocean from marine pollution, acidification and over-fishing.
The event proved to be more than just talk, as a number of bold announcements were made during the course of the two days.
Leonardo DiCaprio joined the conference to give an impassioned plea for strong actions to protect our oceans and pledged $7 million dollars towards ocean conservation from his foundation.
By the end of the two days over $800 million from government and private sources was committed to conserve ocean resources for future generations. Some might say it was a love fest.
A number of new protected areas were also announced. The Country of Palau announced that they are turning their entire EEZ into a marine protected area with 80% fully protected in a marine reserve and the other areas designated for local and tourism fishing. The Cook Islands and the Bahamas also announced increased marine protected areas.
President Obama announced the establishment of the world's largest marine sanctuary in the remote Pacific. Here's why that is a good idea.
In all, participants announced commitments for the protection of more than 3 million square kilometers of the ocean – an area about 1/3 the size of the United States.
In his closing remarks, Secretary Kerry outlined an action plan of policy goals and urged those at the conference to help him develop a unified global ocean policy. You can find a summary of the Our Ocean Initiatives here.
In addition, Obama announced a new comprehensive program aimed at deterring illegal fishing, addressing seafood fraud and preventing illegally caught fish from entering the U.S. marketplace. Here's a fact sheet on actions the Obama administration is taking to protect oceans and coasts.
Unlike many conference where problems are urgently stated but the solutions proposed don't seem to match the scale of the challenges, this conference definitely started off with bold actions and generated a lot of enthusiasm for more ocean protection around the globe.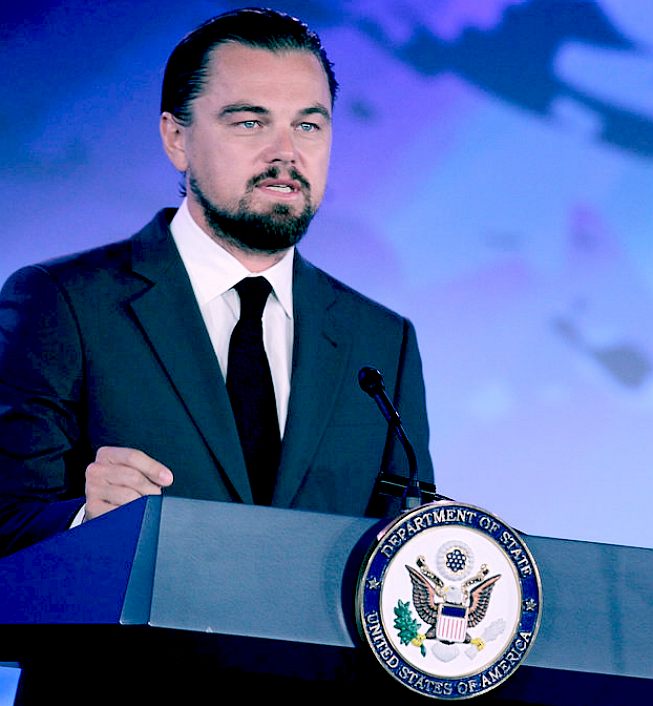 TITANIC - Leonardo DiCaprio is doing his part to save the Earth. The actor hit the stage at the State Department in Washington DC on Tuesday, speaking at the "Our Ocean" conference to address environmental issues. Sporting a suit and tie, Leo talked about the importance of protecting the ocean after a video message from President Obama, which announced the president's plans to create the world's largest ocean preserve. Speaking to an audience of experts, scientists, and government officials, Leo said, "What we need is sustained activism and courageous political leadership. We cannot afford to be bystanders in this preapocalyptic scenario." It's a cause that's close to the actor's heart, as his foundation, The Leonardo DiCaprio Foundation, works toward preserving the Earth. During the conference, Leo pledged $7 million from the foundation to support conservation projects over the next two years.
THE GUARDIAN JUNE 16 2014 - OBAMA TO ORDER OCEAN PROTECTIONS
The US secretary of state, John Kerry, says saving the world's oceans was a vital security issue, and has urged leaders at an international summit to take immediate action on over fishing and pollution.

Kerry, speaking at the start of the summit, said humans had caused "enormous damage" to the oceans, jeopardising the food security of three billion people on the planet.

The two-day conference includes officials from 80 countries, and is the most visible effort to date by the Obama administration to lead a global conservation effort for the oceans. To that end, the State Department on Monday announced that actor Leonardo DiCaprio, who recently donated $3m to Oceana, will attend the summit on Tuesday.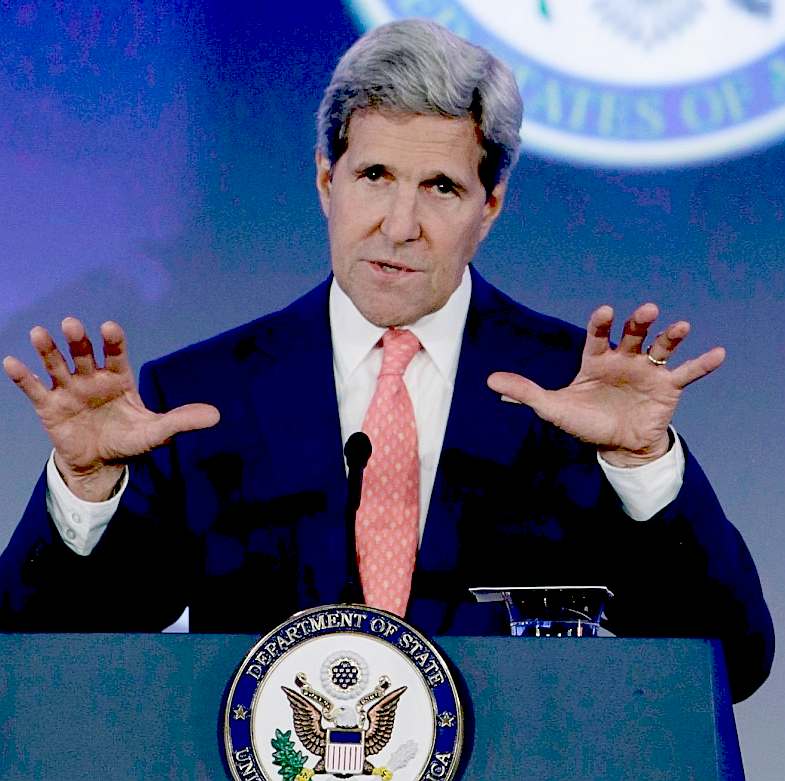 Secretary of State John Kerry
Kerry called on leaders to take immediate steps on overfishing, pollution, and changes in ocean chemistry caused by rising carbon dioxide emissions.

"No one should mistake that the protection of our oceans is a vital international security issue," Kerry said.

"Most people under-estimate the enormous damage we as people are inflicting on our oceans every single day."

Barack Obama will – once again – use his executive powers as president on Tuesday to announce new efforts for ocean protection, Kerry told the summit.

State department officials and environmental groups said they expected Obama to declare additional marine protection areas when he delivers a video message to the summit on Tuesday.

Campaign groups said they were also looking to Obama to order a new task force on illegal fishing. Obama is also expected to increase research funds for monitoring changes in ocean chemistry.
LINKS & REFERENCE
Surfrider coastal blog entry bold actions to protect our oceans
New York Post 2015 June 19 team Obama-just-crossed-its-own-nuclear-red-line
Whitehouse the press office 2015 April remarks president impacts climate change
The Guardian environment 2014 June 16 Kerry ocean security issue Obama overfishing pollution
Leonardo-dicaprio-foundation-grants-3-million-oceana
Popsugar celebrity Leonardo-DiCaprio-Our-Ocean-Conference-DC
Pop Sugar Leonardo DiCaprio Riding Bikes
Irish Mirror celebrity news watch Leonardo Dicaprios inspirational speech
http://www.irishmirror.ie/showbiz/celebrity-news/watch-leonardo-dicaprios-inspirational-speech-4316701
http://www.popsugar.com/celebrity/Leonardo-DiCaprio-Riding-Bikes-31141581
http://www.popsugar.com/celebrity/Leonardo-DiCaprio-Our-Ocean-Conference-DC-35011164
https://www.calfund.org/LDF
http://eu.oceana.org/
http://oceana.org/blog/leonardo-dicaprio-foundation-grants-3-million-oceana
http://leonardodicaprio.com/
http://ourocean.info/
http://www.surfrider.org/coastal-blog/entry/bold-actions-to-protect-our-oceans
http://nypost.com/2015/06/19/team-obama-just-crossed-its-own-nuclear-red-line/
https://www.whitehouse.gov/the-press-office/2015/04/22/remarks-president-impacts-climate-change
http://www.theguardian.com/environment/2014/jun/16/kerry-ocean-security-issue-obama-overfishing-pollution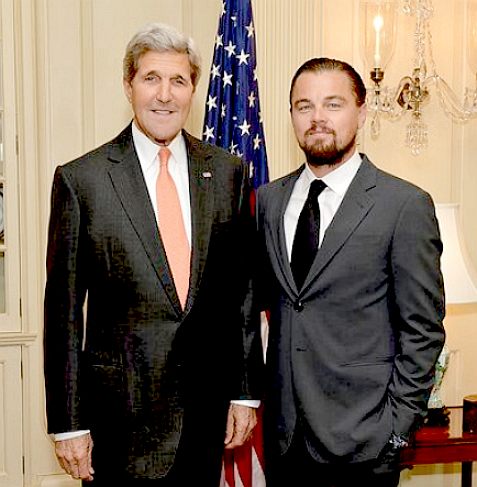 John Kerry and Leonardo di Caprio share a passion for healthy oceans
ACID OCEANS - ARCTIC - ATLANTIC - BALTIC - BERING - CARIBBEAN - CORAL - EAST CHINA - ENGLISH CH
GULF MEXICO - GOC - INDIAN - MEDITERRANEAN - NORTH SEA - PACIFIC - PERSIAN GULF - SEA JAPAN - STH CHINA
PLANKTON - PLASTIC - PLASTIC OCEANS - UNCLOS - UNEP - WWF