CHRIS GORELL BARNES

Founder & Trustee

GEORGE DUFFIELD

Founder & Trustee

CHARLES CLOVER

Executive director

CLAIRE BROOK

CEO

ADRIAN GAHAN

Policy director

TIM GLOVER

UK projects director

DR SIMON HARDING

Head of Conservation

RORY MOORE

Projects Manager

DAN CROCKETT

Head of Development

SARAH JANE SKINNER

Head of Partnerships

POPPY WETHERILL

Membership & events

MORVEN ROBERTSON

UK projects officer
FEEDING THE WORLD - It may not seem like it, but the Blue Economy underpins food for third world countries. There will not be enough arable land on planet earth to feed the population as it expands into 2050. Consider how much our present administrations spend on military machines to take life, compared to how little they spend on efforts to save lives. What are we like?
It's all hands to the pumps in the UK with the Blue Marine Foundation raising awareness of ocean matters with their London to Monaco bike ride and lobbying efforts around the world. One of their key objectives is to raise the total area of protected sea areas so that by 2030 around 20% of the ocean might be conservation areas. They are also keen to stop over fishing, to get us back to a more sustainable level, unlike the Cleaner Ocean Foundation, another British charity that is developing what will be the the world's largest portable water filtration machine concept: SeaVax.
Other ways of helping the ocean economy to recover is to stop emptying our waste into the seas as though it was some giant tip with no consequences. We simply have to start respecting water and the way to do that is to educate the public and lobby politicians.
There are many other organisations around the world with similar objectives, including research and beach cleaning, each one tackling ocean problems in their own way.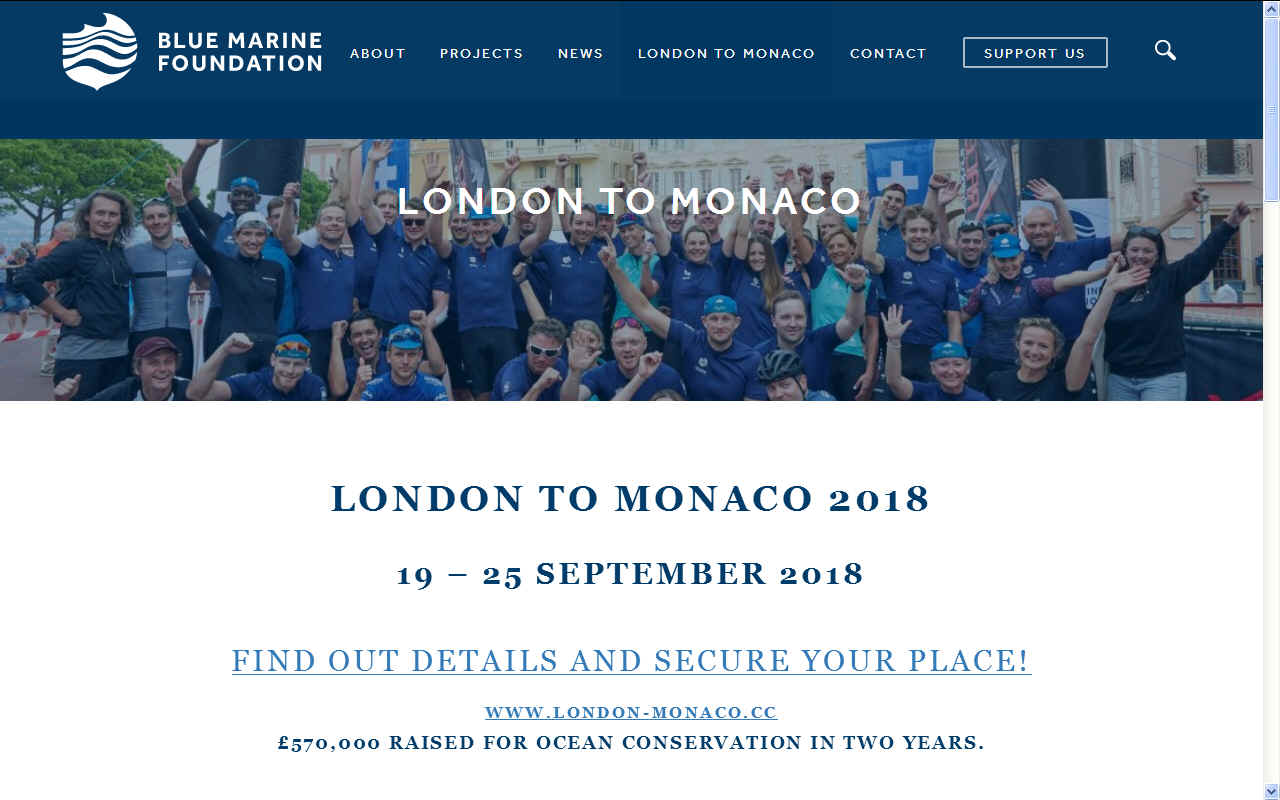 LONDON TO MONACO - It's back in the saddles for our ocean enthusiasts as they show how much they care by pedaling all the way from London to Monaco in September 2018.
Founded in 2016 with long-standing Blue Marine Foundation (BLUE) partner Winch Design, London to Monaco was launched to help BLUE raise awareness and funds to support its conservation efforts around the world.

This year's ride, organised by Just Pedal, will run over 7 days, departing from London with a celebrity send-off before carving its way through 8 countries and celebrating with a champagne finish at the Prince's Palace in Monaco.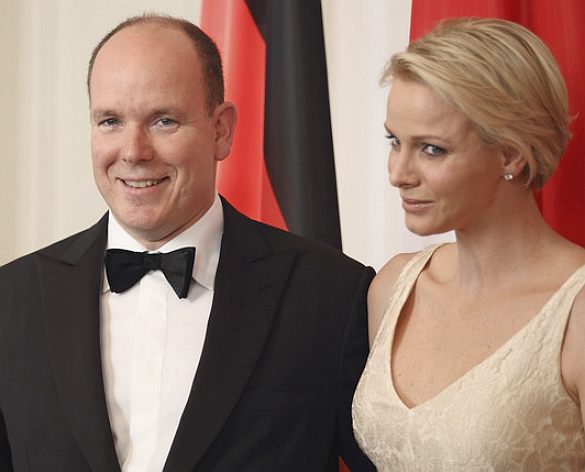 Well known for his ocean conservation work, Albert II (Albert Alexandre Louis Pierre Grimaldi; born 14 March 1958) is the reigning monarch of the Principality of Monaco, and head of the Princely House of Grimaldi. He is the son of Rainier III, Prince of Monaco, and the American actress Grace Kelly. His sisters are Caroline, Princess of Hanover and Princess Stéphanie. In July 2011, Prince Albert married Charlene Wittstock, now Princess Charlene.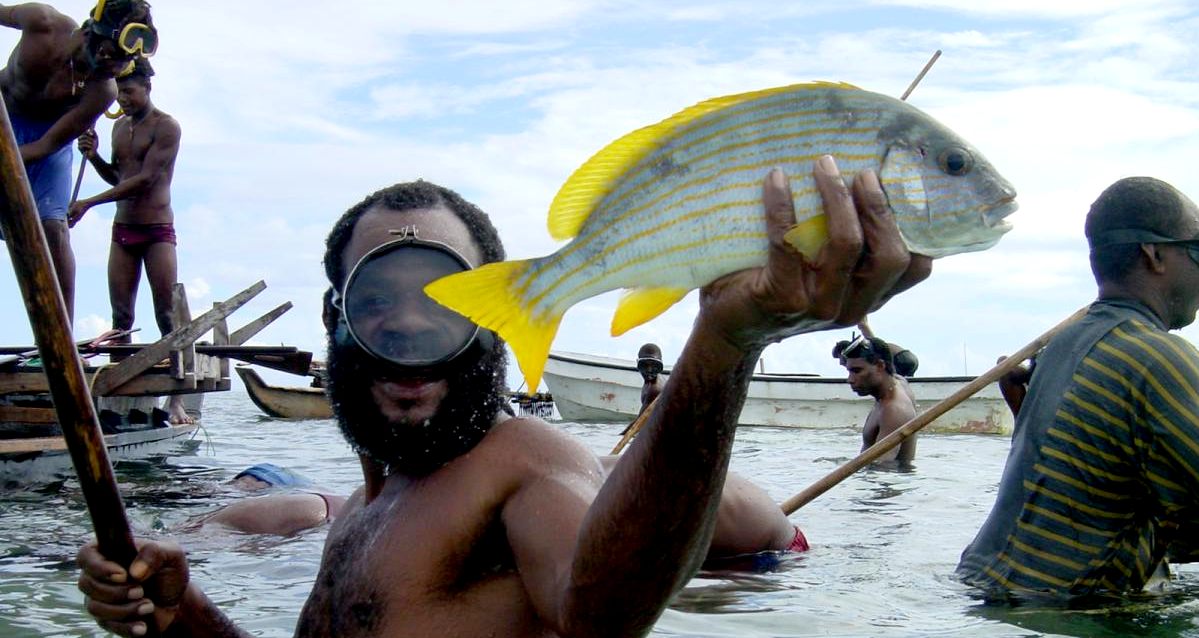 WILD FISH - What is the most climate friendly way of feeding the world? Is is agriculture or aquaculture. Wild fish feed roughly 10% of the world population. Aquaculture is like breeding battery chickens. It's not good for the chickens and the product is inferior to the real deal. One of the problems with fishing is giant subsidized trawlers that rape the ocean. Local fishing like that above is sustainable provided the fish are not poisoned with plastic.
Blue Growth is the long term strategy to support sustainable growth in the marine and maritime sectors as a whole. Seas and oceans are drivers for the European economy and have great potential for innovation and growth. It is the maritime contribution to achieving the goals of the Europe 2020 strategy for smart, sustainable and inclusive growth.
The 'blue' economy represents roughly 5.4 million jobs and generates a gross added value of almost €500 billion a year. However, further growth is possible in a number of areas which are highlighted within the strategy.
A Blue Growth strategy consists of developing areas with a high potential for jobs such as:
a. aquaculture
d. ocean energy
ACIDIFICATION - ADRIATIC - ARCTIC - ATLANTIC - BALTIC - BAY BENGAL - BERING - CARIBBEAN - CORAL - CORAL SEA - EAST CHINA SEA - ENGLISH CH - GOC - GUANABARA - GULF GUINEA - GULF MEXICO - INDIAN - IOC - IRC - MALDIVES - MEDITERRANEAN - NORTH SEA - PACIFIC - PERSIAN GULF - SEA JAPAN - STH CHINA - PLASTIC - PLANKTON - PLASTIC OCEANS - SEA LEVEL RISE - SOUTHERN - UNCLOS - UNEP WOC - WWF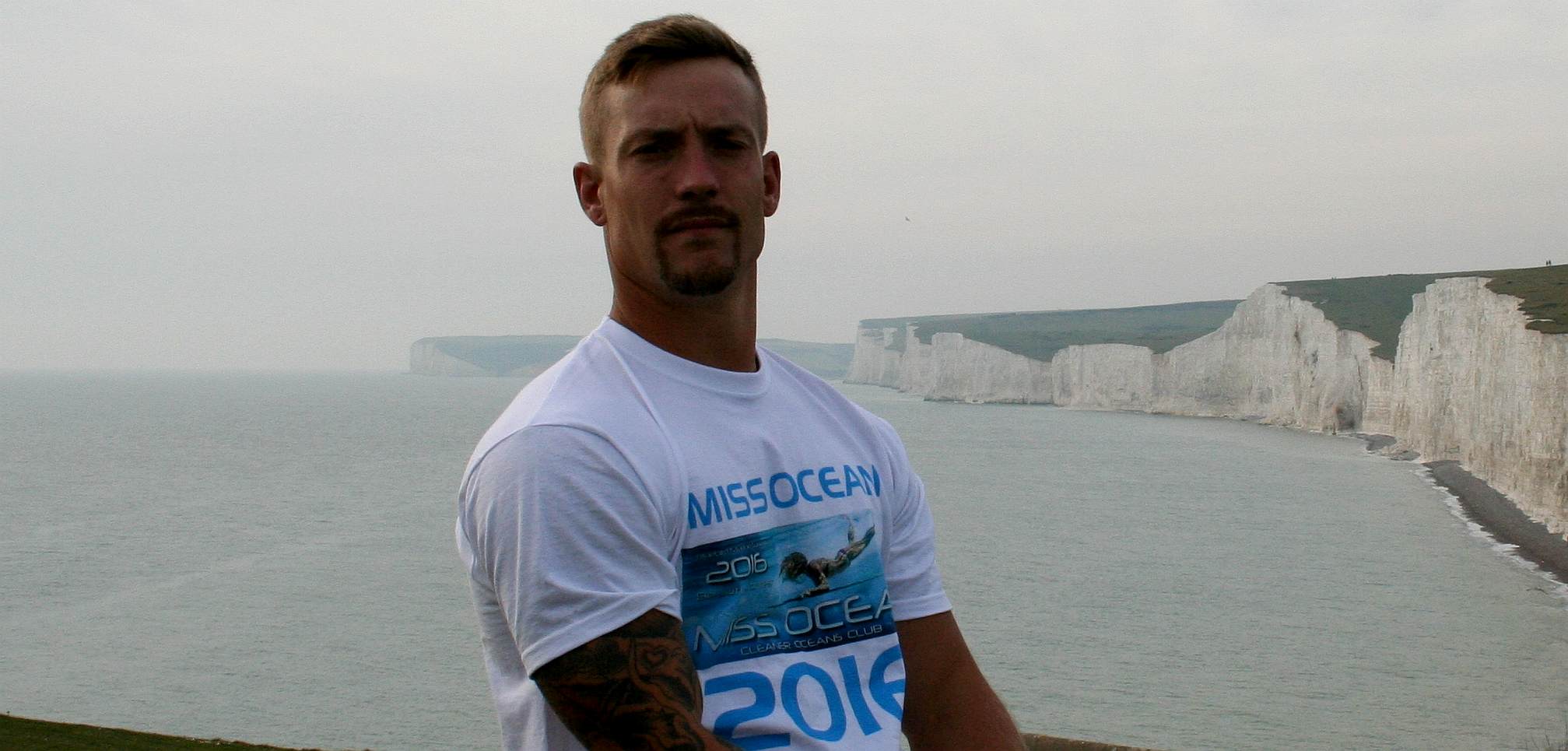 WORRYING TREND - Terry is keen to clean up the English Channel, but knows that means cleaning all of the world's oceans where they are constantly circulating to cool the planet.
He worries that with the present rate of decline of wild fish stocks, fish farming is seen as a popular alternative, that ironically, depends on fish meal from wild fish to produce salmon and other high value produce.
That may be seen as an un-sustainable practice as population growth generates a conflict between land usage for agriculture and housing, but we'll have to cross that bridge when we come to it. SeaVax is one possible means to clean up our polluted oceans and seas to help regenerate healthier waters, provided that the economics of operating these boats can be solved.