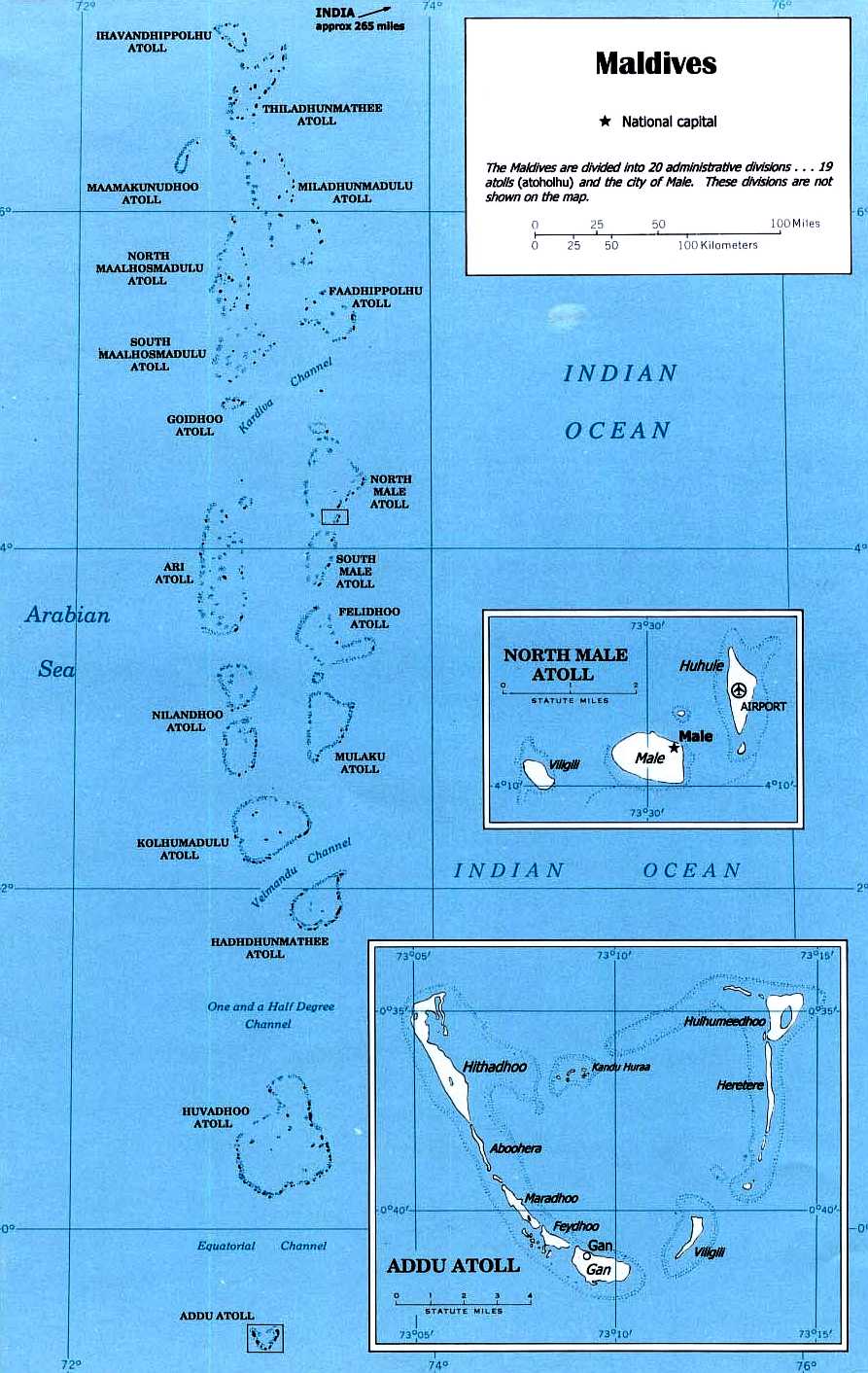 Officially the Republic of Maldives (Maldivian: ދިވެހިރާއްޖޭގެ ޖުމްހޫރިއްޔާ, Dhivehi Raa'jeyge Jumhooriyya), is an island country in the Indian Ocean. It lies southwest of India and Sri Lanka. The chain of twenty six atolls stretches from Ihavandhippolhu Atoll in the north to the Addu Atoll in the south. The centrally located capital Malé is traditionally called the "King's Island".

Encompassing a territory spread over roughly 90,000 square kilometres (35,000 sq mi), Maldives is one of the world's most geographically dispersed countries. It is the smallest Asian country in both land area and in population. The archipelago is located atop the Chagos-Maldives-Laccadive Ridge, a vast submarine mountain range in the Indian Ocean, which also forms a terrestrial ecoregion, together with the Chagos and the Lakshadweep. With an average ground-level elevation of 1.5 metres (4 ft 11 in) above sea level, it is the planet's lowest country. It is also the country with the lowest natural highest point in the world, at 2.4 metres (7 ft 10 in). The government has pledged to make Maldives a carbon-neutral country by 2019 amid concerns about rising sea-levels.

A founding member of the South Asian Association of Regional Cooperation (SAARC), the Maldives is also a member of the United Nations, the Commonwealth of Nations, the Organization of Islamic Cooperation (OIC) and the Non-Aligned Movement (NAM).
Historically linked with the Indian subcontinent, the Maldivian archipelago was Islamised in the 12th century. The islands were ruled by Sultans for many centuries. It had a strong maritime trade network with Asia and Africa. From the mid 16th-century, the region came under the influence of colonial powers, including the Portuguese, Dutch and British. The Maldives gained independence from the United Kingdom in 1965 and become a republic in 1968. The country has a presidential government with an elected People's Majlis. It is ranked by Freedom House as "Partly Free". The Maldivian economy is dominated by tourism and fishing. The World Bank classifies the country as having an upper middle income economy.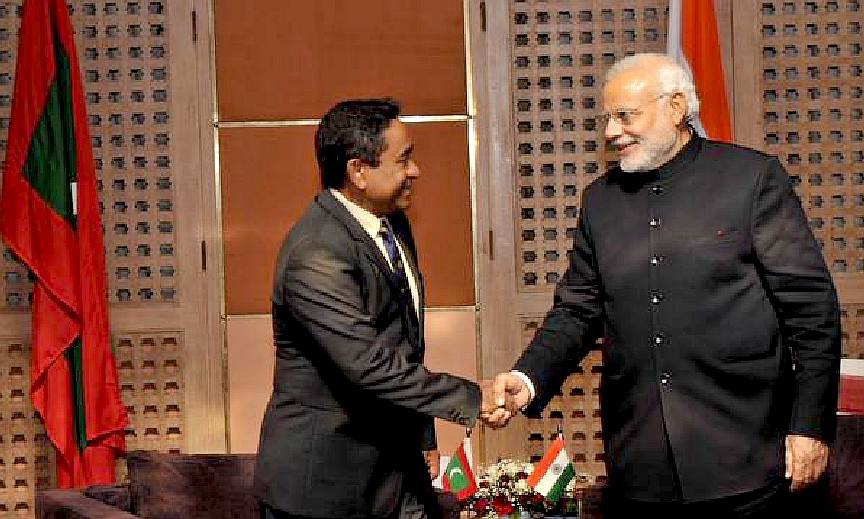 PRESIDENT YAMEEN - During his presidency Yameen has sought various economic reforms including allowing the foreign ownership of land in Maldives for the first time. He has also sought closer economic relations with China by supporting China's Maritime Silk Road and also by promoting Chinese and other overseas investment in the Maldives.

Yameen has also faced criticism from opposition supporters and overseas leaders for the imprisonment of political figures such as former president Mohamed Nasheed and former Minister of Defence Mohamed Nazim.

Yameen is the son of Sheikh Abdul Gayoom Ibrahim, who was an eminent judge in the Maldives, and half brother of former president Maumoon Abdul Gayoom. He is married to Fathimath Ibrahim and to this date the couple have three children, two sons and a daughter.
TOURISM - TELEGRAPH OCT 14 2015

These are the most beautiful small islands on earth. They are safe; there are no hawkers selling sarongs and taxi tours and, unless you seek them out, no distractions. There is no agriculture and no industry and the turquoise lagoons are crystal clear. Strange to think that the idyllic Maldives have only been a holiday destination for 40 years or so.

The Maldives are made up of 26 coral atolls in a chain reaching down to cross the equator. Within those 26 atolls are roughly 1,200 islands and of these around 200 are inhabited and 100 are resorts.

Which is not to say that this is not also one of the most sophisticated holiday destinations in the world. A race to the top has seen the standard of service, rooms and cuisine rise exponentially in the last 10 years. Now, instead of the dreaded buffet, there is superb à la carte cuisine; there are cellars for cheese, charcuterie, wine and chocolate. The world's first underwater restaurant, under-water nightclub and underwater spa are all to be found here.

The explorer Thor Heyerdahl sums it up perfectly in his book The Maldive Mystery: "That afternoon we passed the most beautiful palm islands I have ever seen. With the sun low on our starboard side it threw a glowing sidelight on the tiny islets, which seemed to float by like flower baskets ... Under the spell of this picture of an earthy paradise I made an entry in my notebook that the Maldives are even more beautiful than any of the coral atolls in Polynesia."
WHEN TO GO

The Maldives has a benign climate, with year-round temperatures between 79F and 86F (26C-30C). It never suffers from tornadoes though it does have a monsoon season in November which is best avoided and unsettled weather can persist well into December, though then the rain tends to be in short, afternoon bursts only.

The high season stretches from November to April, with Christmas and New Year being the most expensive time to travel. The perfect months are January, February and March when the sky is blue and the water so calm it could be glass.

As April is a 'shoulder' period, the prices are lower; then May sees the start of the low season when the weather is less predictable but rarely bad enough to disturb a holiday.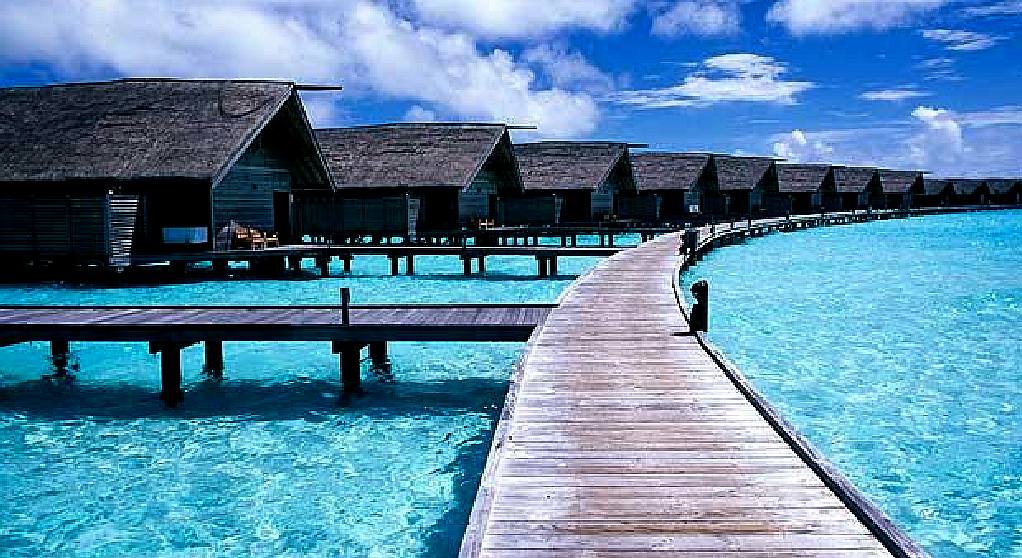 GETTING THERE - FLIGHTS

Holidaymakers arrive at Male International Airport. This takes up the whole of Hulhule Island, which lies, like a mighty aircraft carrier, a short distance from the capital island, Male.

All charter flights from the UK are direct, as are scheduled flights operated by British Airways (ba.com) and most Sri Lankan scheduled flights (srilankan.com), although some of the latter's go via Colombo. The other carriers go through their hubs: Emirates (emirates.com) through Dubai, Qatar Airways (qatarairways.com) through Doha and Oman Air (omanair.com) through Muscat. Direct flights take between 10 and 11 hours. A free 30-day visitors' visa is issued on arrival.
CRUISES

If you are determined to see more of the region, consider a cruise. For historical reasons the pleasure cruise has been slow to take off but dive safaris have been the core of non-resort holidays since the beginning of tourism here and almost all 'liveaboards' are concentrated on this aspect.

Surfing safaris are a fairly recent innovation and fast growing as more excellent breaks are found and the Maldives' reputation for surfing spreads. There are fishing safaris, from casting for a Giant Trevally in a lagoon to fishing for big game from an anchored chair. Even a whale- and dolphin-watching safari organised each year by Dr Charles Anderson (whale-and-dolphin.com).
CURRENCY

The Maldivian currency is the Rufiyaa but tourists have no need of it. Resort bills are best paid by plastic at the end of the stay and other expenses, such as tips and purchases when on excursion, are best paid in dollars.
LOCAL LAWS - ETIQUETTE

As tourists remain ensconced on separate islands, local laws and customs do not apply. But do be aware that topless sunbathing is not permitted. When visiting local inhabited islands, it is recommended that you dress modestly. It is not a matter of covering your head but simply means not showing too much flesh.
EMERGENCY CONTACTS

You can rightly feel safe on your Maldives resort island, where there are almost no records of guests suffering crime and little record of medical issues. Even the mosquitoes have been eliminated, though the Maldives has no Malaria anyway. The resort management is your first port of call for any issues, and then the following:

The British High Commission in Colombo, Sri Lanka
Tel: 00 94 115390639
Email: consular.enquiriescolombo@fco.gov.uk

There is a good, very friendly Honorary Consul in the Maldives, Paul Van Driessche. Tel: 00 960 7909442.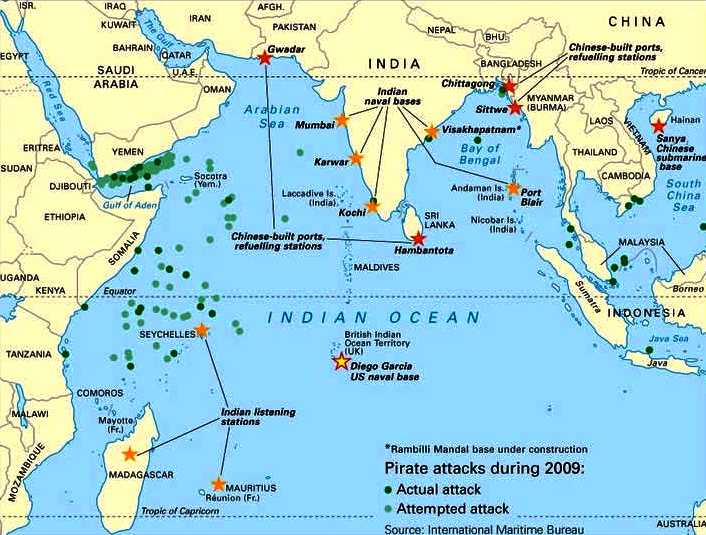 THE INDIAN OCEAN - Is the third largest of the world's oceanic divisions, covering approximately 20% of the water on the Earth's surface. It is bounded by Asia - including India, after which the ocean is named - on the north, on the west by Africa, on the east by Australia, and on the south by the Southern Ocean (or, depending on definition, by Antarctica.)
GEOGRAPHY
The Maldives consists of 1,192 coral islands grouped in a double chain of 26 atolls, along the north-south direction, spread over roughly 90,000 square kilometres (35,000 sq mi), making this one of the world's most dispersed countries. It lies between latitudes 1°S and 8°N, and longitudes 72° and 74°E. The atolls are composed of live coral reefs and sand bars, situated atop a submarine ridge 960 kilometres (600 mi) long that rises abruptly from the depths of the Indian Ocean and runs north to south.

Only near the southern end of this natural coral barricade do two open passages permit safe ship navigation from one side of the Indian Ocean to the other through the territorial waters of Maldives. For administrative purposes the Maldivian government organised these atolls into twenty one administrative divisions. The largest island of Maldives is Gan, which belongs to Laamu Atoll or Hahdhummathi Maldives. In Addu Atoll the westernmost islands are connected by roads over the reef (collectively called Link Road) and the total length of the road is 14 km (9 mi).

Maldives is the lowest country in the world, with maximum and average natural ground levels of only 2.4 metres (7 ft 10 in) and 1.5 metres (4 ft 11 in) above sea level, respectively. In areas where construction exists, however, this has been increased to several metres. More than 80 per cent of the country's land is composed of coral islands which rise less than one metre above sea level. As a result, the Maldives are at high risk of being submerged due to rising sea levels. The UN's environmental panel has warned that, at current rates, sea level rise would be high enough to make the Maldives uninhabitable by 2100.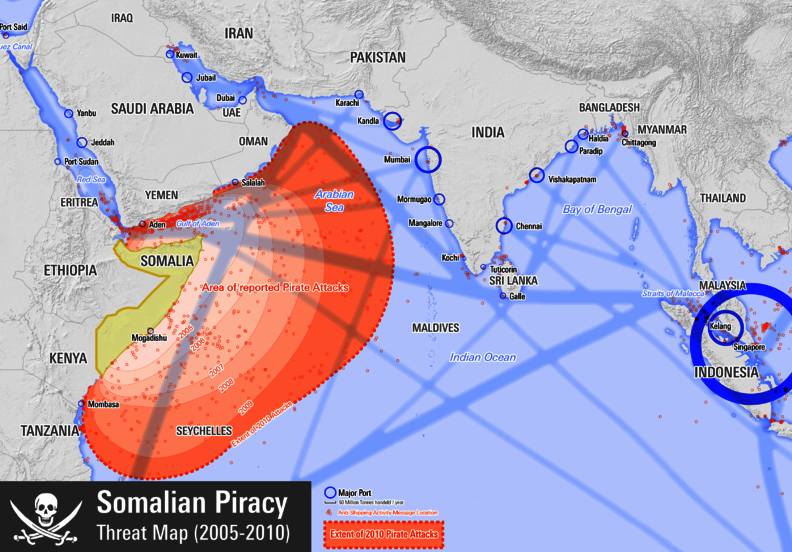 PIRACY EVENTS - Do not impinge on the Maldives. Somali pirates have attacked hundreds of vessels in the Arabian Sea and Indian Ocean region, though most attacks do not result in a successful hijacking. In 2008, there were 111 attacks which included 42 successful hijackings. However, this is only a fraction of the up to 30,000 merchant vessels which pass through that area. The rate of attacks in January and February 2009 was about 10 times higher than during the same period in 2008 and "there have been almost daily attacks in March", with 79 attacks, 21 successful, by mid April. Most of these attacks occur in the Gulf of Aden but the Somali pirates have been increasing their range and have started attacking ships as far south as off the coast of Kenya in the Indian Ocean.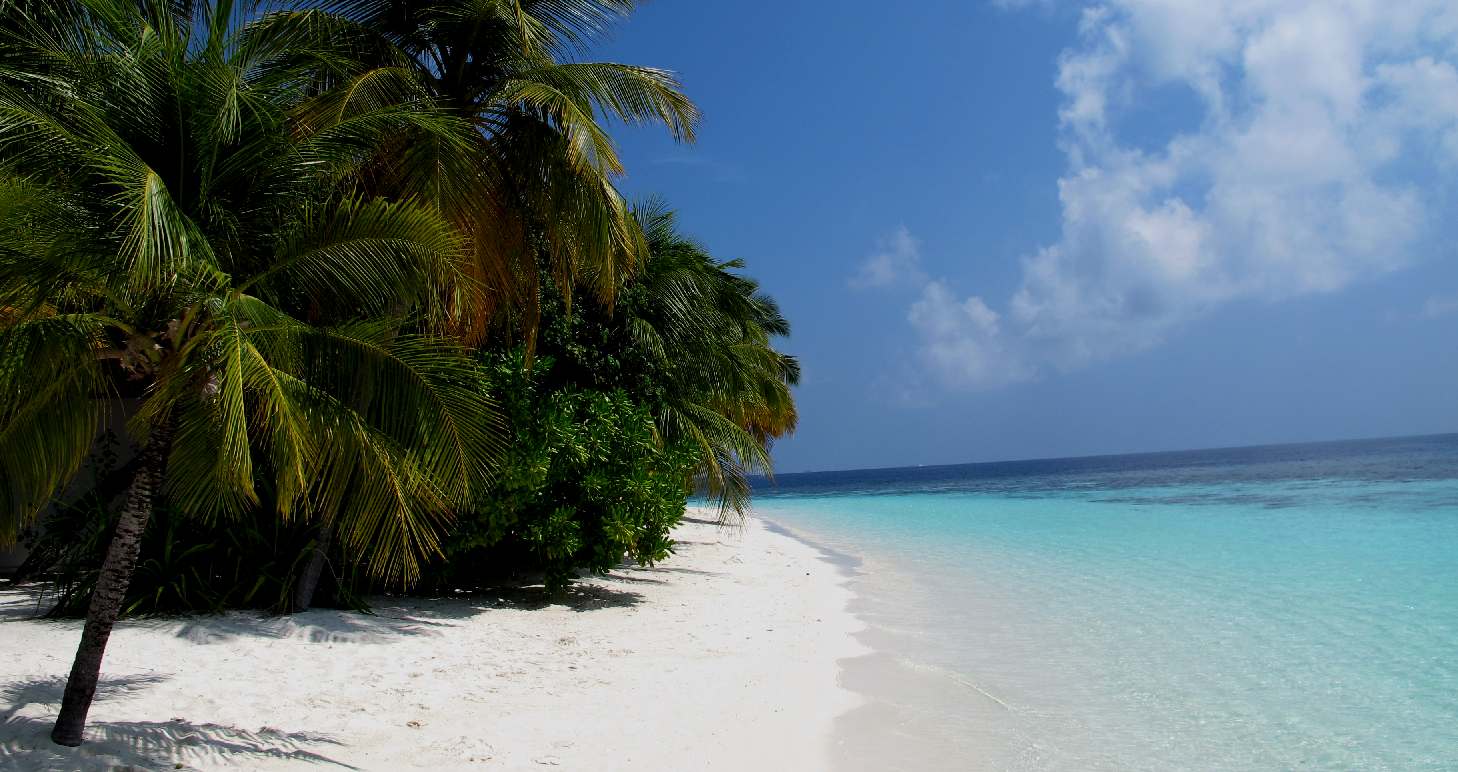 PARADISE - The beautiful natural white sandy beaches and crystal clear tropical ocean, is only marred by the lack of pollution control from poor waste disposal practices.
CLIMATE CHANGE
According to former Maldivian president Mohamed Nasheed, the Maldives are ranked the third most endangered nation due to flooding from climate change. In March and April 2012, Nasheed stated, "If carbon emissions were to stop today, the planet would not see a difference for 60 to 70 years." "If carbon emissions continue at the rate they are climbing today, my country will be under water in seven years." He called for more climate change mitigation action while on the American television shows The Daily Show and the Late Show with David Letterman.

The Intergovernmental Panel on Climate Change's 2007 report predicted the upper limit of the sea level rises will be 59 centimetres (23 in) by 2100, which means that most of the republic's 200 inhabited islands may need to be abandoned. One study appears to show that the sea level in the Maldives dropped 20–30 centimetres (8–12 in) throughout the 1970s and '80s, although later studies failed to back this up. The observed rate of sea level rise is only 1.7–1.8 millimeters per year.

In November 2008, President Mohamed Nasheed announced plans to look into purchasing new land in India, Sri Lanka, and Australia because of his concerns about global warming, and the possibility of much of the islands being inundated with water from rising sea levels. The purchase of land will be made from a fund generated by tourism. The President has explained his intentions: "We do not want to leave the Maldives, but we also do not want to be climate refugees living in tents for decades". On 22 April 2008, then President Maumoon Abdul Gayoom pleaded for a cut in global greenhouse gas emissions, warning that rising sea levels could submerge the island nation of Maldives.

By 2020, Maldives plans to eliminate or offset all of its greenhouse gas emissions. At the 2009 International Climate Talks, President Mohamed Nasheed explained that:

"For us swearing off fossil fuels is not only the right thing to do, it is in our economic self-interest... Pioneering countries will free themselves from the unpredictable price of foreign oil; they will capitalize on the new green economy of the future, and they will enhance their moral standing giving them greater political influence on the world stage."

Other environmental issues include bad waste disposal and beach theft. Although the Maldives are kept relatively pristine and little litter can be found on the islands, no good waste disposal sites exist. Most trash from Male and other resorts is simply dumped at Thilafushi.

TRAVEL - Malé International Airport, previously known as Hulhulé Airport, is the main international airport in the Maldives. It is located on Hulhulé Island in the North Malé Atoll, nearby the capital island Malé. Today, the airport is well connected with major airports around the world, mostly serving as the main gateway into the Maldives for tourists. It is managed financially and administratively by an independent corporate entity known as Maldives Airports Company Limited (MACL).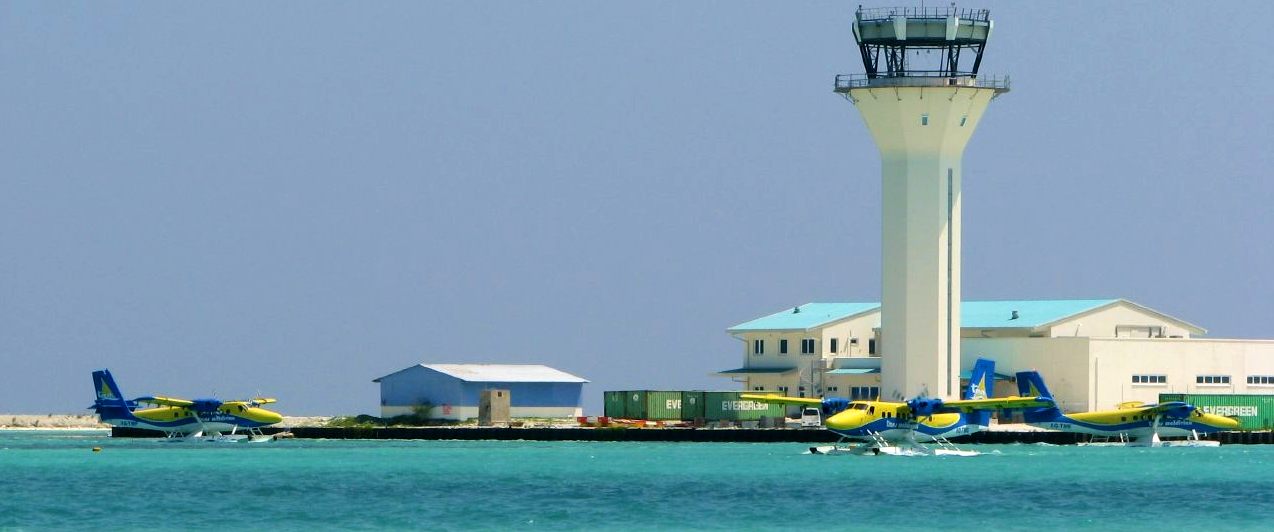 When the tourism boom in the Maldives began in 1972, the country was in need of an international standard airport to transport international tourists to the resort islands. So, on 11 November 1981, the airport was officially inaugurated under a new name of "Malé International Airport". Maldives Airports Company Ltd (MACL) was formed on 1 January 1994 to operate and manage the Male' International Airport. MACL is governed by the board of directors appointed by the President of the Maldives.
MARINE ECOSYSTEM

Maldivian waters are home to several ecosystems, but are most noted for their variety of colourful coral reefs, home to 1100 species of fish, 5 species of sea turtles, 21 species of whales and dolphins, 187 species of corals, 400 species of molluscs, and 83 species of echinoderms. Many crustacean species are there as well: 120 copepod, 15 amphipod as well as over 145 crab and 48 shrimp species.

Among the many marine families represented are Pufferfish, Fusiliers, Jackfish, Lionfish, Oriental Sweetlips, reef sharks, Groupers, Eels, Snappers, Bannerfish, Batfish, Humphead Wrasse, Spotted Eagle Rays, Scorpionfish, Lobsters, Nudibranches, Angelfish, Butterflyfish, Squirrelfish, Soldierfish, Glassfish, Surgeonfish, Unicornfish, Triggerfish, Napoleon wrasses, and Barracudas.

These coral reefs are home to a variety of marine ecosystems that vary from planktonic organisms to whale sharks. Sponges have gained importance as five species have displayed anti-tumor and anti-cancer properties.

In 1998, sea-temperature warming of as much as 5 °C (9.0 °F) due to a single El Niño phenomenon event caused coral bleaching, killing two thirds of the nation's coral reefs.

In an effort to induce the regrowth of the reefs, scientists placed electrified cones anywhere from 20–60 feet (6.1–18.3 m) below the surface to provide a substrate for larval coral attachment. In 2004, scientists witnessed corals regenerating. Corals began to eject pink-orange eggs and sperm. The growth of these electrified corals was five times faster than ordinary corals. Scientist Azeez Hakim stated:

"Before 1998, we never thought that this reef would die. We had always taken for granted that these animals would be there, that this reef would be there forever. El Niño gave us a wake-up call that these things are not going to be there for ever. Not only this, they also act as a natural barrier against the tropical storms, floods and tsunamis. Seaweeds grow on the skeletons of dead coral."

Recent scientific studies suggest that the faunistic composition can vary greatly between neighbor atolls, especially in terms of benthic fauna. Differences in terms of fishing pressure (including poaching) could be the cause.
CLIMATE
The Maldives has a tropical-monsoon climate, which is affected by the large landmass of South Asia to the north. The presence of this landmass causes differential heating of land and water. These factors set off a rush of moisture-rich air from the Indian Ocean over South Asia, resulting in the southwest monsoon. Two seasons dominate Maldives' weather: the dry season associated with the winter northeastern monsoon and the rainy season which brings strong winds and storms.

The shift from the moist southwest monsoon to the dry northeast monsoon occurs during April and May. During this period, the northeast winds contribute to the formation of the northeast monsoon, which reaches Maldives in the beginning of June and lasts until the end of August. However, the weather patterns of Maldives do not always conform to the monsoon patterns of South Asia. The annual rainfall averages 254 centimetres (100 in) in the north and 381 centimetres (150 in) in the south.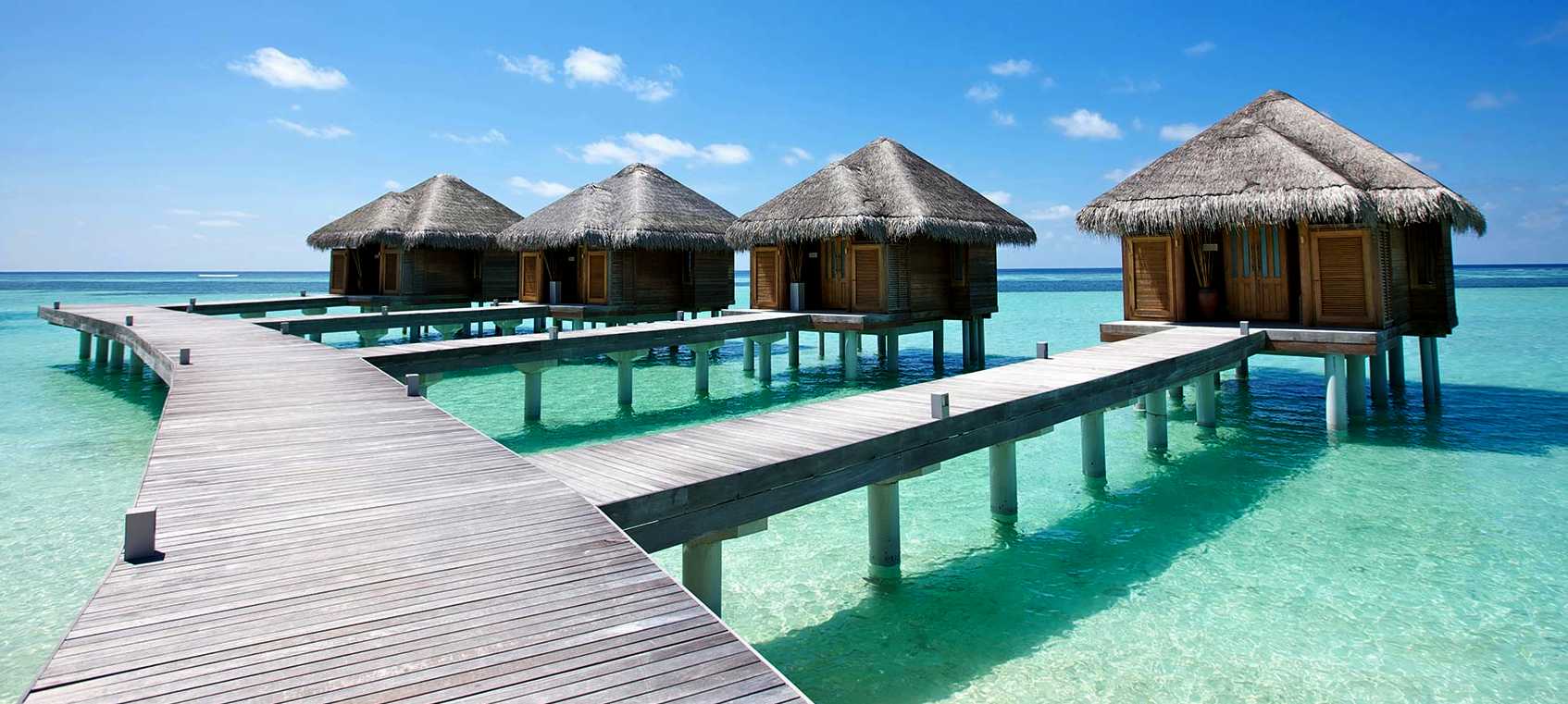 MALDIVES - The Indian Ocean paradise holiday island destination that is at risk from rising sea levels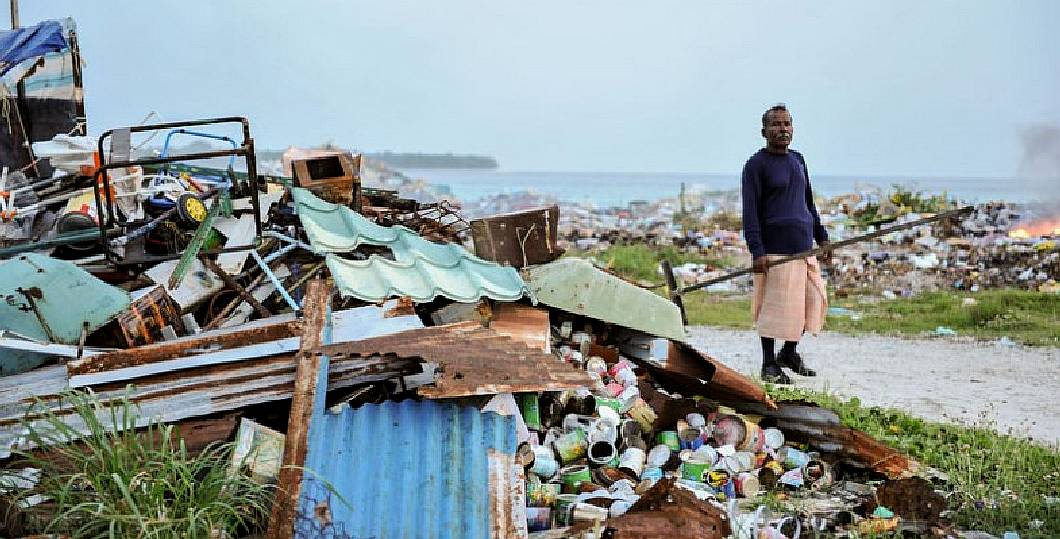 RECORD LOW - The Maldives has the dubious distinction of being the most vulnerable nation on earth. With its highest point just 2.4 metres above sea level, a world record for the lowest high point, twenty of the country's inhabited islands were simply washed away in the 2004 tsunami. Because of the gorgeous shallow waters along its shores, the Maldives did not sustain the loss of life that many other nations saw, but over a quarter of the islands where people actually live were very badly damaged.

In the Maldives, 82 people were killed and 24 reported missing and presumed dead after it was hit by a tsunami caused by the 2004 Indian Ocean earthquake on 26 December 2004. Two-thirds of the capital city Malé was flooded during the first hours of the day. Outlying low-level atolls were badly affected, and some low-lying islands, including some of the major resorts, were completely submerged at the peak of the tsunami.

The government declared a state of national disaster and a special task force was set up to provide aid and supplies. Rescue efforts were hampered by loss of communication capability with the over one thousand islands that compose the nation, as well as by the lack of disaster planning.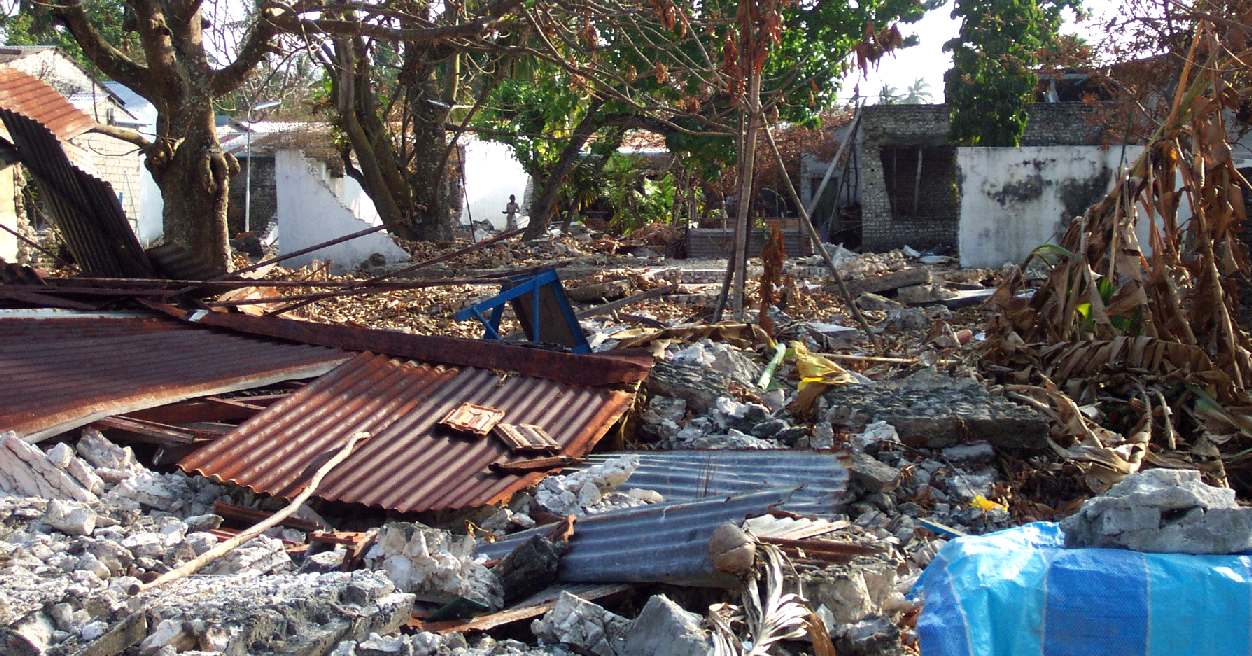 WAVE 2014 - Indian Ocean nations and other countries from around the Indian Ocean Rim took part in mock tsunami scenarios. Dubbed 'Indian Ocean Wave 2014' or "IOwave14", the exercise was meant to increase preparedness, evaluate each country's response capabilities and improve regional coordination.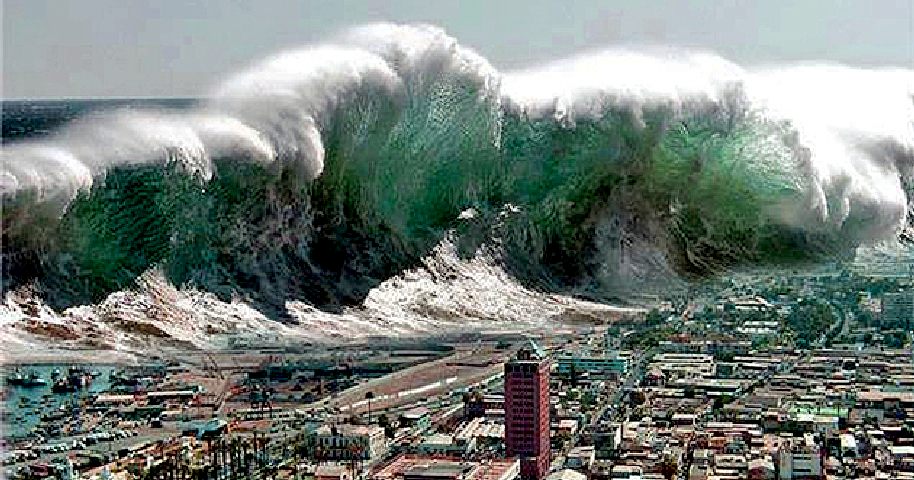 Since 1900 three major tsunamis - which is a seismic sea wave usually caused by a major disruption such as an earthquake have hit Africa, each affecting up to 11 countries. The largest tsunami to affect Africa took place on December 26, 2004 and was the largest ever recorded in the Indian Ocean, triggered by a 9.2 magnitude earthquake - the third largest in 100 years. Even though its epicentre was in Indonesia, the furthest recorded deaths were 800 kilometres away in Rooi Els, South Africa.
THE INDIAN OCEAN COMMISSION
The Indian Ocean Commission (IOC) is an intergovernmental organization that was created in 1982 at Port Louis, Mauritius and institutionalized in 1984 by the Victoria Agreement in Seychelles. The IOC is composed of five African Indian Ocean nations: Comoros, Réunion (a department of France), Madagascar, Mauritius and Seychelles. Notwithstanding their different characteristics (Reunion as a French department; Mauritius and Seychelles as Middle-Income Countries whereas Comoros and Madagascar are amongst the Least-Developed Countries), the five islands share geographic proximity, historical and demographic relationships, natural resources and common development issues.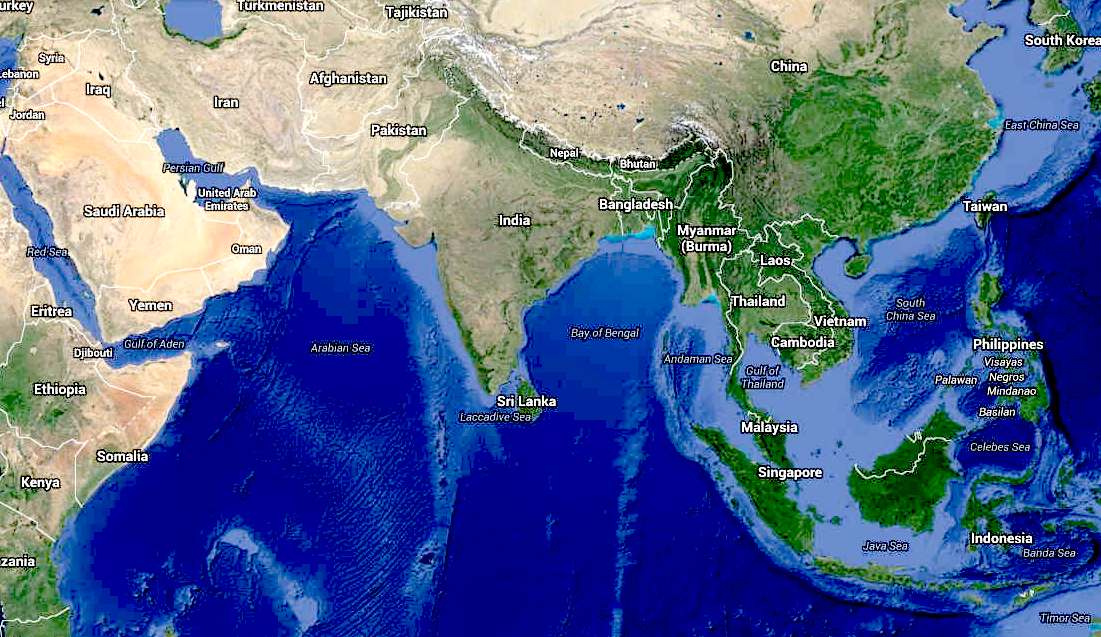 ACIDIFICATION - ADRIATIC - ARCTIC - ATLANTIC - BALTIC - BAY BENGAL - BERING - CARIBBEAN - CORAL - CORAL SEA - EAST CHINA - ENGLISH CH - GOC - GUANABARA - GULF GUINEA - GULF MEXICO - INDIAN - IOC - IRC - MALDIVES - MEDITERRANEAN - NORTH SEA - PACIFIC - PERSIAN GULF - SEA JAPAN - STH CHINA - PLASTIC - PLANKTON - PLASTIC OCEANS - SEA LEVEL RISE - UNCLOS - UNEP WOC - WWF

AMAZON - BURIGANGA - CITARUM - CONGO - CUYAHOGA - GANGES - IRTYSH - JORDAN - LENA - MANTANZA-RIACHUELO
MARILAO - MEKONG - MISSISSIPPI - NIGER - NILE - PARANA - PASIG - SARNO - THAMES - YANGTZE - YAMUNA - YELLOW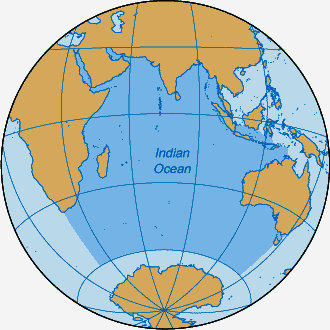 LINKS & REFERENCE
http://www.telegraph.co.uk/travel/destinations/asia/maldives/articles/maldives-travel-guide/
http://www.omanair.com/
http://www.qatarairways.com/global/en/homepage.page
http://www.emirates.com/
http://www.srilankan.com/
https://en.wikipedia.org/wiki/Ibrahim_Nasir_International_Airport
http://www.britishairways.com/travel/globalgateway.jsp/global/public/en_
http://www.whale-and-dolphin.com/
https://en.wikipedia.org/wiki/Maldives
http://www.saarc-sec.org/
http://www.nam.gov.za/
http://en.wikipedia.org/wiki/Indian_Ocean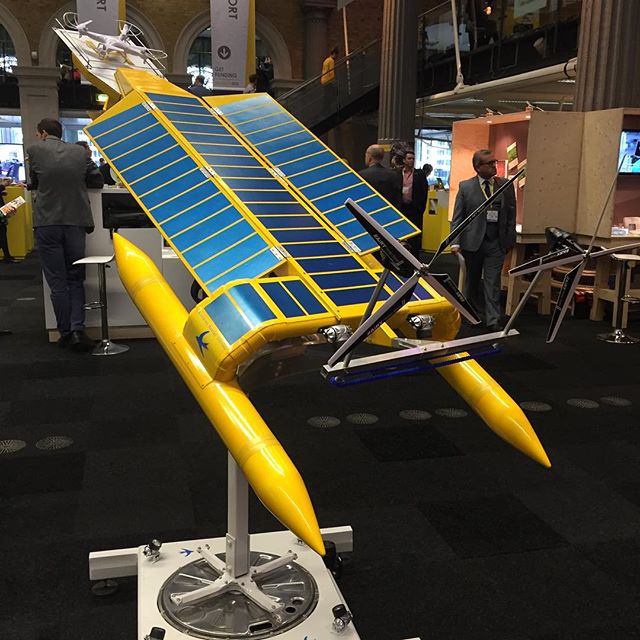 SEAVOLUTION - Based on a stable trimaran configuration this design is under development in the UK for international deployment. The robot ship uses no diesel fuel to monitor rivers and oceans autonomously 24/7 and 365 days a year - only possible with the revolutionary dual axis energy harvesting system.