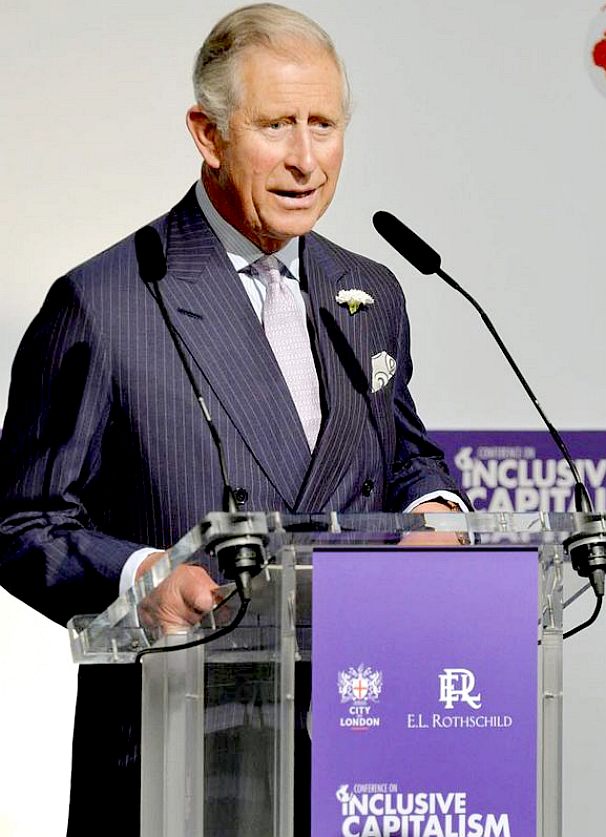 LONDON ENGLAND - The Prince of Wales making his point in London standing behind a rather splendid Plexiglas lectern. HRH has often been accused of speaking his mind. In our view he should do that as often as he might. He is rather good at it and despite the media making a mountain out of a molehill on occasion, the heir to the throne tells it like it is.
THE GUARDIAN JULY 3 2015

As you are all very well aware, even if many others may not be, 2015 is a vital year for the future of humanity. Targets, plans and timetables being agreed this year, in Addis Ababa, New York and Paris, will be absolutely critical in ensuring peoples' – and Nature's – long-term health, wealth and security. So we must all hope and pray for the right outcomes.

But what happens then? Achieving the targets and goals arising from these historic global gatherings is going to require integrated action across all sectors. And that is not something we have ever come close to achieving in the past.

Having thought about this a great deal, and for more years than I care to remember, it seems to me that if we are to achieve different outcomes to the ones toward which we are presently headed, then we will absolutely need a different kind of economy to get there.

The need to join up disparate efforts on finance, sustainable development, climate change and a whole range of related challenges has been apparent for decades. But the irresistible power of "business as usual" has so far defeated every attempt to "rewire" our economic system in ways that will deliver what we so urgently need.

Yet if we are to limit climate change, conserve resources and keep ecosystems functioning, while at the same time improving the health and wellbeing of billions of people – including the several billion who are projected to be added to our population later this century – then we will need to see profound changes. That is why 2015 is just the start of a longer and deeper process, and why 2016 will see the start of the really hard work.

We will need to achieve an unprecedented level of cooperation and integration, not only in relation to building synergy between ecological, social and economic goals, but in finding ways to integrate the action of different groups of actors in the economy.

Governments will have to set targets, signal the direction of travel and create the fiscal conditions necessary for attracting the right kind of finance towards the correct priorities. Those who run our financial systems and lead our companies will need to develop strategies and work together for successful implementation. And citizens across the world will need to understand why change is necessary. It is not, therefore, simply the individual actions of the different actors that are going to be crucial, but the way they are coordinated to achieve the collective and integrated impact required.

So with an eye to addressing these challenges in 2016 and beyond, I am delighted that today the University of Cambridge Institute for Sustainability Leadership has launched its "Rewiring the Economy" initiative, setting out an integrated plan based on 10 tasks across government, finance and business that could help align efforts to meet rising human demands within the capacity of the Earth's essential life support systems.

These 10 tasks relate to, among other things, how best to use the hundreds of billions of pounds of subsidies allocated by governments each year, including those that incentivize the production and use of fossil fuels. Given the importance of achieving the transition to a low-carbon economy in an orderly and well-managed fashion, I was particularly interested in the recent estimate from the International Energy Agency – as we heard earlier from [IEA chief economist] Fatih Birol – that shifting these subsidies could cut global emissions by about 13%.

The Cambridge plan also focuses on private finance that works for the long-term, rather than mainly for quarterly returns, and emphasizes the importance of businesses adopting visionary and transformative new business models.

Take the question of how we might approach the massive quantity of new infrastructure that will soon be built. The World Investment Report highlights that to meet the Sustainable Development Goals between five and seven trillion US dollars will be needed, the majority of it deployed in developing countries, and much of it in infrastructure. Unbelievable as it might seem, global urban expansion between now and 2050 is expected to add city and town capacity equivalent to about 175 times the present size of London. That is an awful lot of infrastructure and even a quick look at the huge environmental footprint of our existing cities shows the scale of the task, especially when over the same period we will need to reduce greenhouse gas emissions by about four fifths!

In seeking answers to the question of how best to harness finance for infrastructure, my Accounting for Sustainability initiative today came together with my International Sustainability Unit to identify the kinds of practical actions implied by the Cambridge plan. Developing new housing, roads, ports, schools and hospitals, while at the same time keeping ecological systems and human communities in good health and thriving, will require more than tinkering with business as usual. It will require us to find different ways of doing things.

Looking around me, I strongly suspect that many of you will have heard me say that before! And what's more, I have heard many of you say very similar things, particularly after the crash in 2008. So I do hope I am not preaching entirely to the converted! At least the evidence of our endeavours is there on our websites – you can 'Google' mine to find out more if you really want to, although, of course, there are other good search engines available too! – so, perhaps, our grandchildren will one day stumble across it and be pleased that we did what we could when we could.

Yet – however slowly – things are changing. I am old enough to remember Friends of the Earth, led by the wonderful Richard Sandbrook, who is so sadly no longer with us, filling Downing Street overnight with bottles (please don't try that today!) to draw attention to the need for recycling, and The Guardian newspaper thinking it was hilarious when I managed to encourage the installation of one of the country's first bottle banks (which they described as a "strange engine") at Buckingham Palace 25 years ago.

The challenge now is to go much further and much faster, progressively eliminating waste by developing a circular economy that mimics Nature's loops and cycles, rather than perpetuating our largely unsustainable and linear way of doing things. And there are some good examples of where this is already happening.

For instance, Caterpillar employs 3,600 people on its remanufacturing programme, which emphasizes component recovery and returns end-of life products to as-new condition, at a fraction of the cost of a new part and with minimal need for raw materials.

Splosh customers purchase a one-off "starter box," containing a range of simply designed bottles. Inside each bottle is a sachet of concentrated liquid – customers just add warm tap water to create cleaning products. The bottles can be used repeatedly, with refill sachets delivered through the post.

Mazuma Mobile, an online mobile phone reuse and recycling service, offers customers money in exchange for old handsets. The majority of handsets are refurbished and prepared for reuse before being sold to approved partners with whom they keep long-term relationships. Once these phones can no longer be reused they are recycled for materials.

The question now is how we can persuade all businesses to reconsider all aspects of their supply chains, look again at how they engage with markets and consumers and bring forward the kinds of strategies that will deliver a net positive impact for both people and Nature.

Incidentally, Ladies and Gentlemen, as a brief point aside: I can only welcome and commend The Guardian's "Keep it in the ground" campaign, which has proved so clear, compelling and powerfully resonant with many millions of people around the world. The Keep it in the ground campaign is the first action of its kind from such a newspaper, and has – like the broader fossil fuel divestment movement – focused the mind very considerably as to the scale of the transition before us.

I do not doubt what a complex arena we are stepping into, but the "divest/invest" movement has recently seen significant and increasingly broad-based support, and has sharpened investors' focus, not just on the risks of holding hydrocarbon stocks within their portfolios, but also to the ever more pressing need to divert vastly more capital into clean energy, low-carbon investments and infrastructure projects.

As those and other examples show, it can be done, and I am encouraged that tomorrow my International Sustainability Unit will be bringing together a group of international companies to compare strategies to move from commitment to implementation in achieving the goal of "net zero deforestation." This is also an area where members of my Banking Environment Initiative are showing leadership through their "Soft Commodities Compact," supporting consumer goods companies in the quest to remove deforestation from their supply chains.

Well you know as well as I do, time is short and the stakes simply could not be higher. If, however, we begin not just to conceive, but actually implement the kinds of integrated economic strategies that will lead us toward different outcomes, then we might still manage to achieve a secure human future within the ecological boundaries of our small planet.

To do this will require us to take a longer view; to see that we urgently need to rewire our economy – to tilt policy and finance in favour of sustainable, low carbon business models and unlock real business leadership.

The 10 tasks set out in the Cambridge plan represent an ambitious set of actions that could positively shape our future direction. I can only hope that all of you will be able to consider what role you can play in implementing these actions, and that you will work with my organizations as you embark on this vital journey. Should we succeed, I have no doubt that our children and grandchildren will have much to thank us for.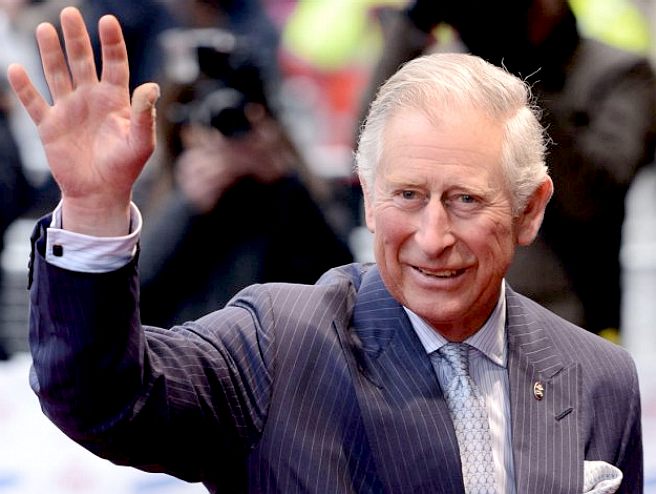 PRINCE OF WALES CORPORATE LEADERS GROUP ON CLIMATE CHANGE

The Prince of Wales's Corporate Leaders Group on Climate Change (CLG) brings together business leaders from major UK, EU, and international companies who believe that there is an urgent need to develop new and longer term policies for tackling climate change. The Corporate Leaders Group engages in policy through open letters, roundtables, international summits, communiqués and participating in projects to demonstrate what is possible. The groups are cross-sector, encompassing energy producers, manufacturers, banks, retailers, utilities and others.

The EU CLG was convened by The Prince of Wales in 2007, bringing together business leaders from a cross-section of EU and international businesses who believe there is an urgent need to develop new and longer-term policies for tackling climate change. The group is focused on the changes necessary to ensure long-term economic prosperity, competitive advantage and corporate sustainability at an EU-wide level. In Summer 2012, the EU CLG met with a large delegation of senior EU officials led by José Manuel Barroso, President of the European Commission, and Commissioners for the Environment Janez PotoÄŤnik and for Climate Action Connie Hedegaard.

The discussion was based on four key themes: how to maintain European leadership internationally; the low carbon policy and market fundamentals; innovation, jobs and growth; and resource efficiency and integrated approaches. The business leaders spent one and a half hours discussing with the President, Commissioners, Director General and staff the need for recalibration of the ETS, how best to move from austerity to prosperity through innovation, necessary resource efficiency actions, and the need for greater publicprivate partnership in the creation of a competitive Europe.

Current members of the EU CLG include: Acciona, Alstom, Aviva, Barilla, Coca-Cola Enterprises, Deutsche Telekom, Doosan Power Systems, Johnson & Johnson, Kingfisher, Philips, Renault-Nissan Alliance, Shell International, Skanska, Tesco, Unilever, UTC and Vodafone.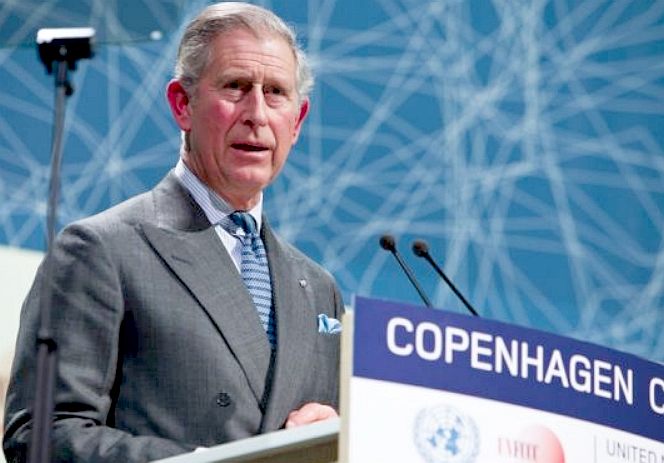 HRH - at the United Nations conference on climate change in Copenhagen 2009
THE TELEGRAPH MARCH 2015

Prince Charles and his wife received a distinctly Kentucky welcome Friday during a visit to the Bluegrass state, where the royal couple got a glimpse into efforts to promote environmental sustainability and protect historic buildings - among the prince's favorite projects.

During a whirlwind visit to Louisville, Charles chatted with onlookers, attended panel discussions and called for fundamental changes toward a more sustainable economy in sync with the environment.

"If we wish to maintain our civilization, then we must look after the Earth," Charles said in a speech at the Cathedral of the Assumption. "In failing Earth, we are failing humanity."

Charles, next in line to the throne, said climate change threatens "to engulf us all."

"As a grandpa, I have no intention of failing mine or anyone else's grandchildren," he said.

Charles and his wife, Camilla, were serenaded by a choir singing "My Old Kentucky Home" at the start of their visit. They received a welcome from the city's most famous native son - boxing great Muhammad Ali - that was read by the city's mayor.

"As you travel back to your homeland, we hope you know how much this city respects and admires the many contributions you have made in the world," Ali wrote in the message read by Mayor Greg Fischer. "We think you are the greatest."

The prince watched as an employee for spirits maker Brown-Forman Corp. showed how whiskey barrels are made.

"He had a lot of questions about what the oak does to the product, and what creates the ... flavors that we have with our products," said the employee, Chad Ruch.

Schoolchildren lined up outside the royal couple's event at the Kentucky Centre for African American Heritage. Charles and Camilla shook hands and chatted with some of the youngsters.

Jailen Leavell, 15, was part of the River City Drum Corps that played for Charles and Camilla.

"This morning I just could not sleep," the teenager said. "I woke up at 4 o'clock just thinking how in the world was I going to handle this. Being able to actually see him is very surreal."

The prince attended a discussion on agriculture, visited with environmental activists and took a trip to the Old Louisville neighborhood, known for its stately Victorian homes.

The Kentucky stop concluded the royal couple's visit to the US, which included a visit to Washington, D.C.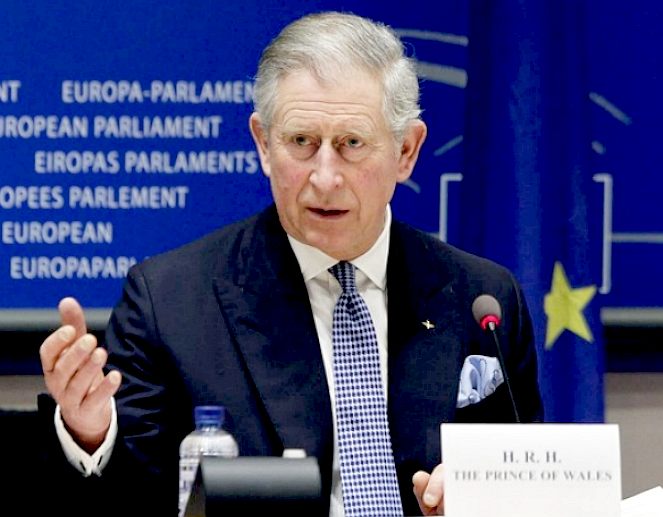 HRH chipping in his bit at the European Parliament: Low Carbon summit in Belgium. The Prince has been saying the same things for many years now, leading the fight to point out the obvious to most people, that climate change needs to be addressed.
ROYAL CORRESPONDENT, FEB 2011

Prince Charles was among a panel of VIPs at the Low Carbon Economy conference in Brussels, Belgium. During the conference the Prince basically called out those who are skeptics regarding climate change and so forth. Here is a snippet of what HRH Prince Charles had to say:

'We have to see that there is a direct relationship between the resilience of Nature's ecosystems and the resilience of our national economies,' he told Members of the European Parliament (MEPs), business leaders, and other policy makers.

'If the fabric of the Earth's life-support system fragments, as it appears it may be starting to do; if those systems become weak or even collapse—essentially, if Nature's capital loses its innate resilience—then how long does it take for our economic capital and economic systems to lose their resilience too?'

'I cannot see how we can possibly maintain the growth of GDP in the long term if we continue to consume our planet as voraciously as we are doing.'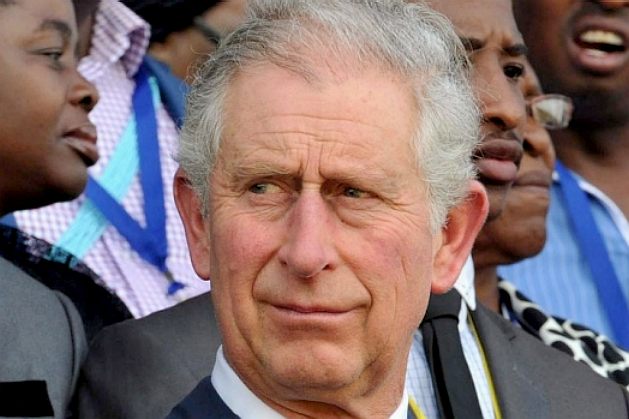 THE TELEGRAPH - JULY 2010 - HRH PRINCE WALES & SUSTAINABLE LIVING

As he launches a major new initiative to promote 'practical' sustainable living, HRH The Prince of Wales shares his vision of a world in which we all can live fuller, happier lives while caring for the environment .

I have always believed that great challenges present great opportunities. Becoming more sustainable is possibly the greatest challenge humanity has faced and I am convinced that it is, therefore, the most remarkable chance to secure a prosperous future for everyone.

Unfortunately, far too many of us see the journey towards a sustainable future as only a burden, a threat to our quality of life or a danger to our economy. We only ever seem to hear about how much it will cost to lighten our footprint on the planet, how difficult it will be to travel or how hard it will be to provide enough food. The predictable result of this is that we do nothing, despite ever more serious warnings of catastrophe from those most qualified to make such calls.

I can understand why it is so tempting to walk away from these huge problems. Given that people are often led to believe that the only choice is between catastrophic climate change and giving up all that makes life worthwhile, it is no surprise that most would rather bury their heads in the sand. This is why I have launched an initiative, called Start, and why I will be hosting what we are calling a Garden Party to Make a Difference at Clarence House in September.

The idea behind Start came from a realisation that simply warning of rising tides, melting ice caps and collapsing fish stocks was irrelevant to ordinary, hard-pressed people. They are concerned – quite understandably – with other things, such as the economy, their health or the education of their children. They have scant time to think about the future, especially when the consequences of doing nothing seem a long way away. After all, the worst effects won't be felt for years, and those who will be hardest hit live far from here. Why should we do anything about it?

Yet all the evidence shows that, in general, these same people want to do the right thing. For example, there are very few who are happy to eat unsustainably harvested fish if they know it will kill off stocks for future generations. There are few who wish to buy certain goods if they are told their production directly contributes to the destruction of the world's rainforests and the extinction of tens of thousands of animal and plant species.

However, people also want to eat delicious food whenever they choose, and want to buy goods and services that are fashionable and popular. Start, therefore, is all about demonstrating that these demands and desires are not mutually exclusive. It is about showing people that it is possible both to enjoy life and to protect nature.

This initiative is backed by household names such as Asda, B&Q, M&S, Waitrose, BT, IBM, EDF, Addison Lee and a consortium of water companies. Under the heading "Let's start something good", they are going to urge their customers to start doing one thing to make a difference. For example, Asda will encourage its customers to eat food that is in season.

There are, in fact, endless possibilities to consider – such as recycling bath water onto the garden in the summer, or turning old curtain material into what could perhaps become a series of fashionable bags – things I am doing myself.

Start is about putting a positive face on what I can only call a Sustainability Revolution. People are much more likely to act if the message of sustainability is framed in positive terms. The message of Start is designed to be far more motivating than the language of "stop"; using the language of enjoyment rather than the language of deprivation, and the language of involvement instead of the language of admonishment. By giving people a glimpse of a more positive, exciting future, real change can be effected.

Of course, this has been done before. In 1849, at the very zenith of the Industrial Revolution, Prince Albert, my great great great grandfather, held a meeting at the Royal Society of Arts to call for a Great Exhibition, which would demonstrate to people all the wonders of the modern world. He saw that by showing people the future in an exciting way, they would not be afraid of it and, instead, would see the advantages it could bring. He said the Great Exhibition would, if nothing else, be, and I quote: "a new starting point from which all nations would be able to direct their further exertions".
This year, Start will echo the idea behind the Great Exhibition by showing people the technologies, techniques and principles that exist now and which will not only improve our lives but also help the planet sustain us all, by operating more in harmony with nature's processes and cycles than against them. It will neither lecture nor hector but, instead, demonstrate and explain in ways that everyone can understand, using everyday language.

Just as the Great Exhibition used the tools of the Industrial Revolution (such as the railways and iron buildings), so Start will use the tools of the modern age (such as television and the internet) to show people how it is possible to adopt more sustainable ways of operating and, put simply, to do their "bit".

A key feature of Start is the festival I am hosting in the gardens of Clarence House, as well as in those of neighbouring Lancaster House and Marlborough House. This festival – a Garden Party to Make a Difference – will run over 12 days in September and aims to give people of all ages an enjoyable day out while, at the same time, demonstrating the small steps that can, and are, being taken by all those of us interested in building a more sustainable future.

A remarkably talented team of curators from the worlds of music, comedy, debate and the environment will be helping us create an event that will, I hope, be entertaining, enjoyable and informative. This festival is just one way in which Start can help to demonstrate how we can all make a difference, however big or small the steps we take – even if those steps could involve having an allotment or keeping chickens or bees…

There is no doubt that time is running out – and fast. For those of us who have been attempting to draw attention to these awkward issues for many years, it is tempting to give up and ask: "what is the point?" But giving up is simply not an option. We must all strive, harder than ever before, to convince people that by living sustainably we will improve our quality of life and our health; that by living in harmony with nature we will protect the intricate, delicate balance of that natural systems that ultimately sustain us; and by valuing nature's resources properly, we will secure all our futures.

Perhaps you may be inspired to visit this "garden party," or at least to take a look at the Start website (www.startuk.org), thereby to appreciate that looking after our small, fragile and stressed planet is not about doom and gloom, sitting in the dark or not having nice things. Rather, it is perfectly possible that taking action – and even having "slower" food, "slower" architecture and "slower" medicine – can actually help to create more attractive communities, enhanced health, more worthwhile lives, jobs and security. And that it is possible to have fun on the way.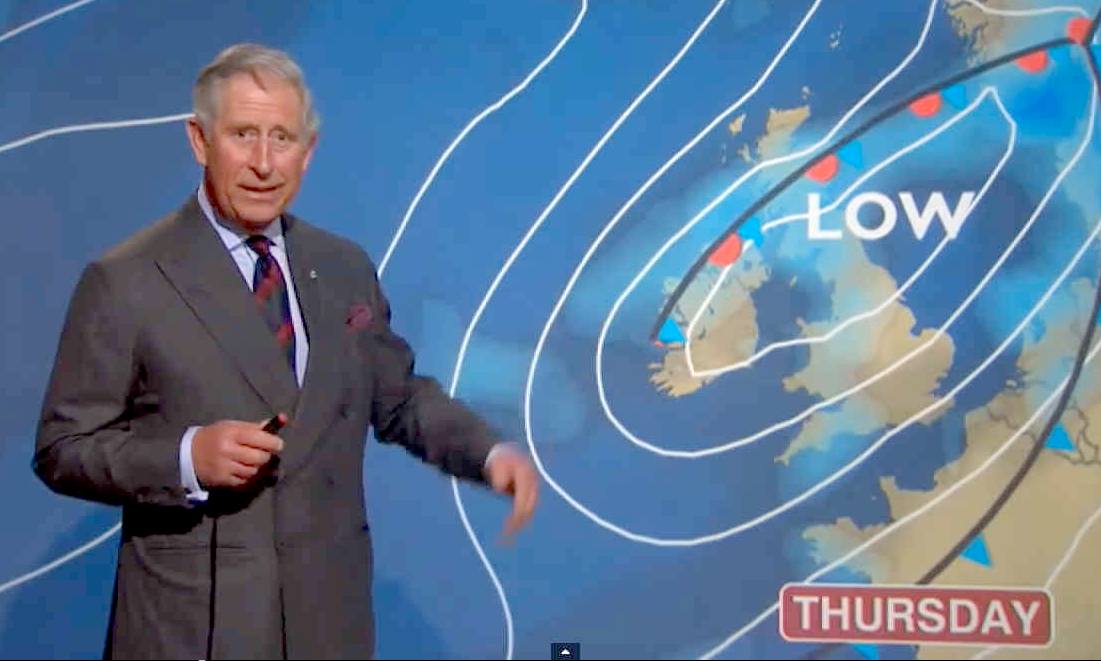 HRH - brushing up on his weather reporting skills for BBC Scotland, as part of his hands on learning about climate change.
10 YEARS OF THE PRINCE OF WALES CORPORATE LEADERSHIP GROUP - 27 JAN 2015

27 January 2015 – More than 300 business leaders, policymakers, academics and environmentalists gathered to celebrate the 10th anniversary of The Prince of Wales's Corporate Leaders Group (CLG), and to recognise the leading role business has to play in tackling climate change in the future.
There were speeches by Patron HRH The Prince of Wales, the Secretary of State for Energy and Climate Change Ed Davey, Unilever CEO Paul Polman, former Kingfisher CEO Sir Ian Cheshire, former President of the European Commission José Manuel Barroso, and former European Commissioner for Climate Action Connie Hedegaard.

The speakers reflected on a decade of progress by the CLG and the wider business community in addressing the threat of climate change. Key milestones, outlined in our new infographic, include our early and vocal support for the UK's world-leading Climate Change Act; our calls for ambitious EU climate action; and our work to set a global target for net zero emissions.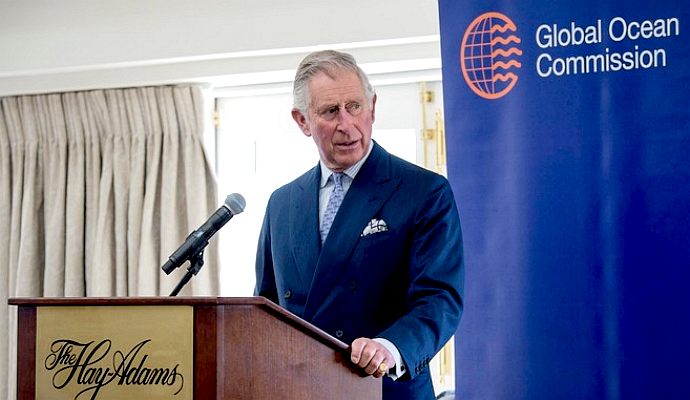 HRH in Washington DC, talking about plastic ocean waste pollution and fishing issues, including declining fish stocks and piracy.
SPEECH - LEADERSHIP OF THE FUTURE:

"Ladies and gentlemen I am incredibly grateful to Paul Polman for his incredibly kind words this evening. But I don't think I can possibly add anything to what he said just now!

Except that as I get older, I keep thinking I do far better as a video message than turning up in person. In fact, I keep hearing all the time my video messages go down far better than me. One of the reasons, I suspect, is that people are used to watching screens and it's much more fun watching people on a screen. And so I think that my future lies in, rather like the Wizard of Oz, behind a screen with a strong light and a mirror. And eventually I stagger out like a little figure who has been behind all these video messages!

Anyway Ladies and Gentlemen, I am delighted to be here on such an important evening and could not be more grateful to the Lord Mayor, who very sensibly isn't here to listen to my speech, for allowing us to use the Guildhall. Representing six hundred years of history and with memorials to Lord Nelson, the Duke of Wellington and Sir Winston Churchill, this is an inspiring place for us all to talk about the long term future that we want to see and the leadership that we need to make it happen.

Now I hope Ladies and Gentlemen no one is in any doubt that this is going to be a very important year on the international stage. It is easy to make assertions about 'fundamental decisions' and 'tipping points', and so on and so forth so let me explain why I think 2015 is going to be so important. This year sees global deadlines for both a new international climate change deal and a new set of global development goals. That is a hugely important combination because in the past, whatever people may have thought and said, too many of the actions required to tackle urgent social and environmental issues have been undertaken in isolation from each other. I suspect the business leaders here tonight would immediately identify and label this as 'silo mentality'. That is not to say that those actions were misguided or ineffective, but they were all too often simply not joined up. Even if they were not pulling in different directions they were simply inefficient.

Wherever we look in the world there are pressing examples of how social and environmental pressures interact. To give you just a few examples: deforestation in the Amazon is almost certainly the prime cause of a desperate drought in Sao Paolo; the survival of coastal communities in Africa and Asia is threatened by industrial-scale fishing; and rapid population growth in arid areas is outpacing their capacity to grow crops, driving unsustainable demands for water and energy for irrigation. But as we all know, there are many, many more examples of just how desperate these inextricably linked social and environmental problems have become. Even in a world full of daunting perils and crises, it is hard to imagine greater challenges for humanity.

I am not sure how many times I have said this and I am not the only one to do so but this is a battle about how we survive as a species on our one and only planet. It is therefore a battle we have to win. But it cannot be won by just some of us. It requires a united international effort.

So I do believe that we have to see 2015 as a year of opportunity, during which the international community can set a new direction and move ahead rapidly

As always, it will be for political leaders (and I do stress the word 'leaders') to decide on global actions, with the business and N.G.O. communities having a major new opportunity to influence their decisions. But before anyone sets out on this journey it might be worth just taking stock looking at what has been achieved in the past, what is at stake in the present and what we might achieve in the future.

Ten years ago we were approaching another 'breakthrough' moment of international diplomacy the G8 summit in Gleneagles. International talks on climate change were becalmed and further progress seemed unlikely to put it mildly. There was no unified policy framework to tackle climate change in this country, or anywhere else for that matter. And while forward-thinking businesses including many who are here tonight were certainly considering what they might do about this challenge, very few were contemplating the transformative changes required to achieve sustainability. At the same time, so-called mainstream business voices were actively delaying progress by equating environmental action with damage to their balance sheets.

I do hope that last remark raised an eyebrow or two! In the course of,I looked it up before I came here this evening, over a hundred meetings, seminars and dinners, I pity the people who came, but there we are, since the year 2000 with all sectors of the economy, both here and abroad, I have seen and experienced every sort of reaction to the suggestions from myself and many others that time is running out. The negative reactions have ranged from polite indifference to the pronouncement by an economist who else - that I was 'the enemy of the enlightenment'. I will leave it to you to decide who is enlightened and who isn't, because things are definitely improving! But I do think we all need to be concerned about the ceaseless efforts in some quarters to continue to argue that there really isn't a problem, or not much of one, or if there is that the costs of addressing it are simply too high.

Looking just at the last ten years, the road from Gleneagles has been far from smooth. There have been steps forward and there have been steps back. Yet where we are now is a considerable improvement progress has been made and we appear to have real momentum to go further and faster.

At the global level, not only have the U.N. talks been restarted, but in Cancun in 2010 new commitments were agreed that secure action from all major economies. That shift was then further developed with a commitment to reach a deal this year in Paris.

At the same time, forward-thinking businesses are ever more determined that they are going to be a part of the solution to climate change, and they are acting to show that this is true.

So in the last ten years significant progress has been made and the consensus to strengthen climate action is broader and stronger than ever before. But is that consensus broad enough and strong enough? Just to be clear, last year's report from the Intergovernmental Panel on Climate Change, and you all know this anyway, says that the 'severe, pervasive and irreversible consequences' of climate change, left unchecked, could be beyond our capacity to rectify. This includes more extreme weather events that damage our infrastructure, sea level rises threatening coastal cities, and the disruption of weather patterns vital for agriculture. To that alarming global picture we must add unsustainable population growth and an equally unsustainable rate of depletion of natural resources. So the stakes could not be higher, nor the consequences of failure more dire.

Ladies and gentlemen, there may have been a time in history when we could argue that there was a lack of knowledge, or at least room for doubt, about the extent to which our actions have consequences for the planet. That time has gone, and gone forever. If we are honest, we know all too clearly what we are actually doing, and that we cannot go on as we are. We urgently need to start doing things differently. And in my humble opinion we need to start integrating the business public self with the private family self. So that when you go home in the evenings, perhaps you think a little bit about what you are doing and whether it is the right way to go.

When it comes to getting things done, I have great faith in the business community, in which I include the insurance sector, pension funds and sovereign wealth funds. Once they are fully engaged and it seems to be taking an inordinate amount of time to get to that point - they have the vision, the skills and the capacity to drive real change. So I do want to take this opportunity to pay tribute to the members of my Corporate Leaders Group. They are a small but highly influential group of committed business leaders who came together at my invitation ten years ago, and probably longing to be release now. And I am extremely proud of their achievements, which include consistently showing real leadership, not just through their willingness to stand up and be counted on this issue though that has been important but critically through their actions.

Incidentally, since Senior Jose Manuel Barroso is with us this evening, for which I am enormously grateful, I hope he won't mind me quoting from a recent letter he sent on stepping down from The European Commission. "Our push, he wrote, to decarbonise Europe's economy, our leadership on global environmental matters including climate action and not least our ambitious 2013 EU Climate and Energy Framework, our testimony to our strong commitment to sustainability and climate action, all this would not have been possible without the constant support that you and your Corporate Leaders Group have given to the European Commission and to me personally.

In the last few years the Group has gone from strength to strength with a series of initiatives, each bolder than the last, including being (again) the first and loudest business voice in support of a long term goal of net zero carbon emissions. They argue that this can be done in ways that create new business opportunities, while keeping costs manageable. Indeed I am told that well over half of the emissions savings required over the next 15 years to keep warming below two degrees create economic benefits that exceed their costs so they more than pay for themselves.

The transition to a low carbon economy will of course require a complete transformation of our relationship with energy, looking in particular at the role of fossil fuels and the distorting impact of the subsidies they receive. It will also require a whole new emphasis on resource efficiency, moving from the 'take, make and dispose' approach adopted in a linear economic model to the 'make, use and recover' of the circular economies we need to develop. This whole process of transition will have to be undertaken with great care and sensitivity, to manage the impact of changes on jobs and local economies.

Today the Corporate Leaders Group have released their vision for where the U.K. economy needs to go in order to continue prospering in a changing world. They have identified the need for a new level of strategy alignment and focus putting clear goals in place to ensure our infrastructure, our innovation and our skills development are all harnessed behind building a new economy. As they point out, 'resource scarcity, energy security and extreme weather are real and growing threats to the long-term viability of business, and to the security and prosperity of the public.'

Looking ahead, I am delighted that the Cambridge Institute for Sustainability Leadership has begun work with other leadership groups that they and my sustainability charities have developed over the last decade, and with the many thousands of executives who have passed through my Business & Sustainability Programme. They are talking to all of those people about the concrete tasks that must be achieved in the decade ahead.

It is of course hugely important not to mistake the enabling step of developing a global framework with implementing the actions required to solve the real and pressing problems that face us. But getting agreement to work together globally on a common basis is key it will allow so many other local, national and regional actions to take place. And that is why things such as setting an appropriate value on carbon, to ensure that 'the polluter pays', and devising genuine incentives that will drive the results we need are so important.

These are not priorities just for government, or business, or solely aimed at any single segment of society. They will set the agenda for the whole of society and I invite everyone here today to work with C.I.S.L. on this "10 Year 10 Point Plan".

Of course looking ahead even sixty years, let alone six hundred much of the future will not be in the hands of most of the people gathered here today. It will be in the hands of the next generation, and the one after that. So it is a huge encouragement that a great many in that generation understand the scale of the problems, and are showing us their enthusiasm, energy and entrepreneurial zeal.
Last January, I presented the inaugural Prince of Wales Prize to Gamal Albinsaid, a doctor from Indonesia who is helping the poorest communities to gain access to health services and education through the collection and recycling of garbage.

With Gamal's leadership and the support of the University of Cambridge and Unilever, this project has garnered worldwide attention, has increased its scale and Gamal is working with others to replicate the model.

In fact, all finalists in last year's scheme have gone from strength to strength, meaning more sanitation in Peru, fewer wasted hours waiting for water in India, more sustainable crops in Guatemala, more access to clean energy in Mexico, more children being educated in Nepal, and the development of a new affordable poultry feed for farmers in Nigeria.

Similarly, the seven finalists this year, all of whom are under the age of thirty, have already made remarkable steps to support sustainable living in communities across Africa and Asia; and they are aiming high to scale their operations within and beyond their regions.

The application of technology, particularly mobile communications, is unsurprisingly a key theme amongst the finalists - providing advice and finance to smallholder farmers, managing inventory records for medical clinics, and helping poor people to feedback to the organisations who serve them. Others are focused on face-to-face support helping villagers to access life-improving products, setting up networks of micro-entrepreneurs to distribute sustainable technologies, and imaginative approaches to help young entrepreneurs set up businesses.

So ladies and gentlemen, seven highly enterprising finalists but of course there is one clear winner.. who is. and I don't have en envelope to open to make it more exciting.. Daniel Yu and his initiative Relief Watch."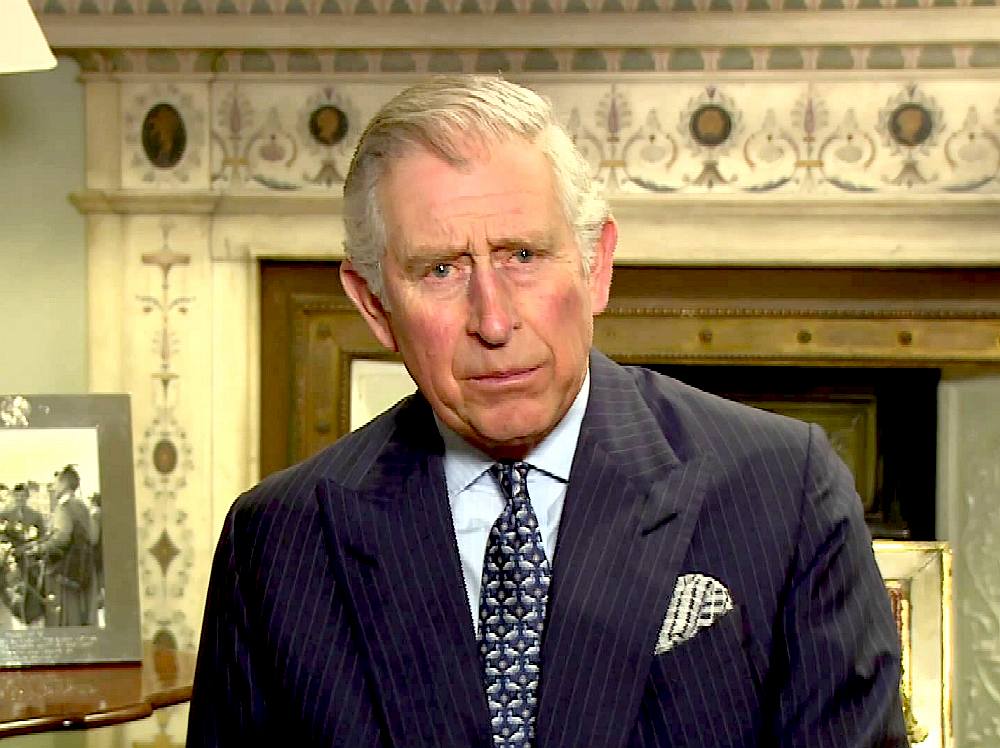 CBC NEWS JAN 2014
Prince Charles has called people who deny human-made climate change a "headless chicken brigade" who are ignoring overwhelming scientific evidence.

The heir to the British throne, a dedicated environmentalist, accused "powerful groups of deniers" of mounting "a barrage of sheer intimidation" against opponents. He made the comments at a Buckingham Palace awards ceremony on Thursday.

Charles said it was "baffling ... that in our modern world we have such blind trust in science and technology that we all accept what science tells us about everything — until, that is, it comes to climate science."

He praised finalists for the Prince of Wales Young Sustainability Entrepreneur Prize for having "the far-sightedness and confidence in what they know is happening to ignore the headless chicken brigade and do something practical to help."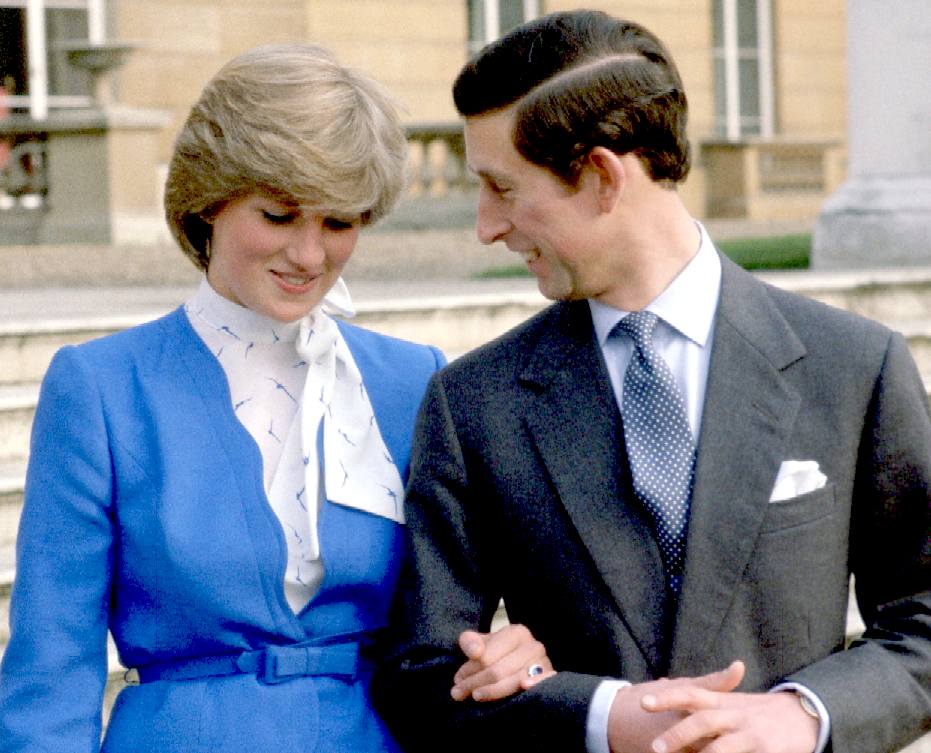 THE PRINCE OF WALES and LADY DIANA SPENCER - announcing their engagement at Balmoral in February of 1981. Diana was born into a family of British nobility with royal ancestry as The Honourable Diana Spencer. She was the fourth child and third daughter of John Spencer, 8th Earl Spencer and the Honourable Frances Shand Kydd. She grew up in Park House, which was situated near to the Sandringham estate, and was educated in England and Switzerland. In 1975 she became Lady Diana Spencer, after her father inherited the title of Earl Spencer.

Diana's wedding to the Prince of Wales on 29 July 1981 was held at St Paul's Cathedral and reached a global television audience of over 750 million. While married, Diana bore the titles Princess of Wales, Duchess of Cornwall, Duchess of Rothesay, Countess of Chester and Baroness of Renfrew. The marriage produced two sons, the princes William and Harry, who were then respectively second and third in the line of succession to the British throne. As Princess of Wales, Diana undertook royal duties on behalf of the Queen and represented her at functions overseas. She was celebrated for her charity work and for her support of the International Campaign to Ban Landmines. From 1989, she was the president of Great Ormond Street Hospital for children, in addition to dozens of other charities.
DIANA ANNIVERSARY - JULY 29 1981

July 29 marks the 35-year anniversary of Prince Charles and Princess Diana's royal wedding, back in 1981. Though the couple divorced 14 years later and tragedy was to follow, Prince Charles weathered the heartache well and the Royal union gave us two strapping heirs to the throne - and plenty of headlines, with many more to come.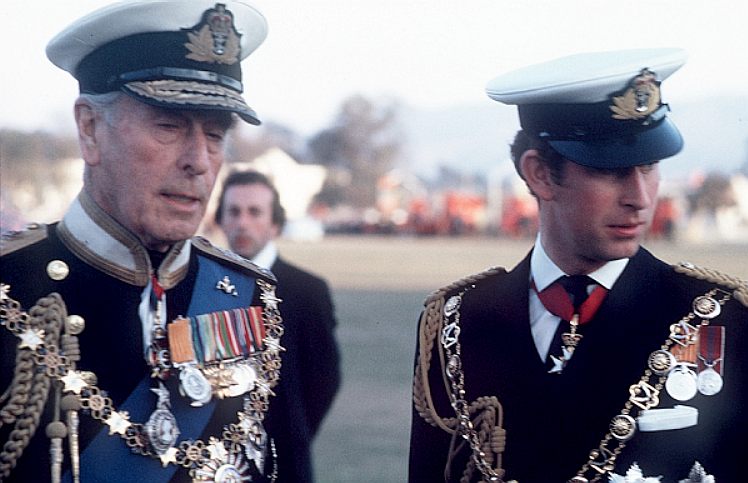 LORD MOUNTBATTEN and the PRINCE OF WALES - Admiral of the Fleet Louis Francis Albert Victor Nicholas Mountbatten, 1st Earl Mountbatten of Burma KG, GCB, OM, GCSI, GCIE, GCVO, DSO, PC, FRS (born Prince Louis of Battenberg; 25 June 1900 – 27 August 1979) – known informally as Lord Mountbatten – was a British statesman and naval officer, an uncle of Prince Philip, Duke of Edinburgh, and second cousin once removed to Elizabeth II. During the Second World War, he was Supreme Allied Commander South East Asia Command (1943–46). He was the last Viceroy of India (1947) and the first Governor-General of the independent Dominion of India (1947–48), from which the modern Republic of India was to emerge in 1950. From 1954 until 1959 he was First Sea Lord, a position that had been held by his father, Prince Louis of Battenberg, some forty years earlier. Thereafter he served as Chief of the Defence Staff until 1965, making him the longest serving professional head of the British Armed Forces to date. During this period Mountbatten also served as Chairman of the NATO Military Committee for a year.
VISIT TO IRELAND 19 MAY 2015
Irish government officials confirmed that, as part of the prince's itinerary, he will visit the coastal area where the IRA detonated a bomb aboard Lord Mountbatten's boat in 1979.

Prince Charles is to visit the beauty spot in Ireland where the IRA murdered his great-uncle, Louis Mountbatten. The prince and his wife Camilla will make the trip to Mullaghmore in Co Sligo during an official three-day visit to the Republic starting on 19 May.
As well as killing Mountbatten, the IRA also murdered one of his grandchildren, 14-year-old Nicholas Knatchbull, and 15-year-old local boy, Paul Maxwell, who worked on the boat.
One man, Thomas McMahon, was arrested and later convicted of his involvement in the murders. Six people on board the boat were seriously injured in the explosion.
The Irish Department of Foreign Affairs said that parts of the visit by the Prince of Wales and the Duchess of Cornwall may be subject to change. However, it is expected the royal couple will attend a religious service for peace and reconciliation at Saint Columba's Church in Drumcliff, Co Sligo. They will also attend events marking the 150th anniversary of the birth of Irish poet WB Yeats.

Their visit includes a trip to the Burren in County Clare and a celebration at the National University of Ireland in Galway. They will then cross the border into Northern Ireland for a number of functions focusing on peace and reconciliation projects.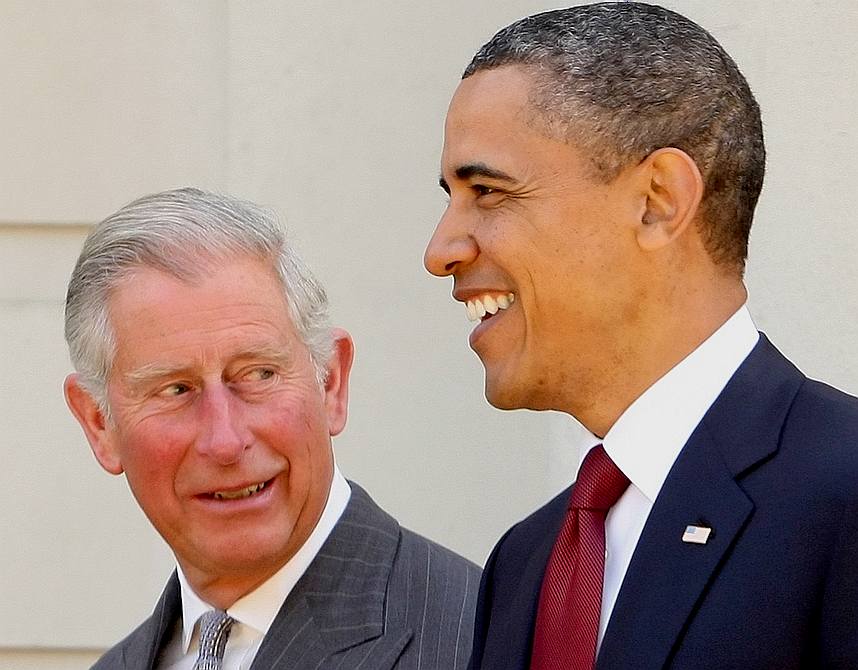 WHITEHOUSE VISIT - Prince Charles met US President Barack Obama on a visit to the White House's Oval Office in March 2015 and were told by the President that British royals are more popular among Americans than US politicians. It is reported that Mr Obama told the Prince of Wales: "I think it's fair to say that the American people are quite fond of the royal family," and the prince replied: "That's awfully nice to know." The president then joked: "They like them much better than they like their own politicians," and Charles added with a laugh: "I don't believe that."
WALKABOUT - The Prince of Wales and Duchess of Cornwall get to hold a pair of koala bears during their visit down under to Adelaide, Australia.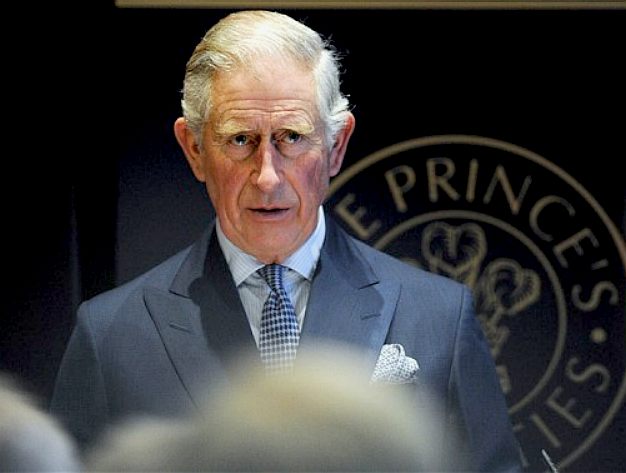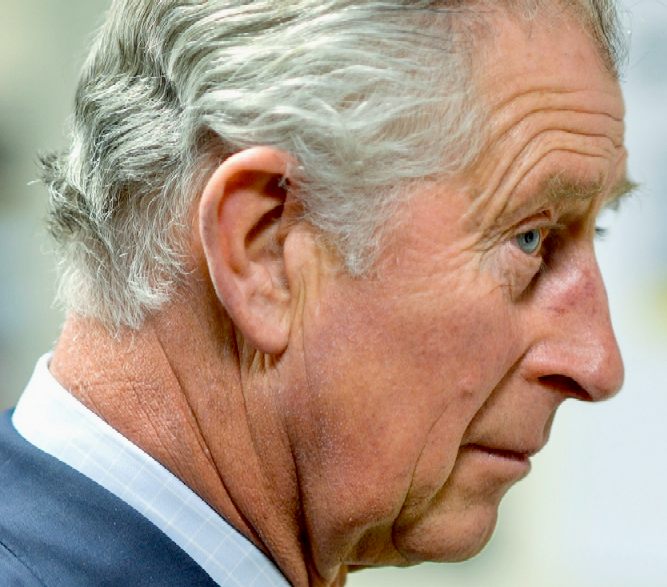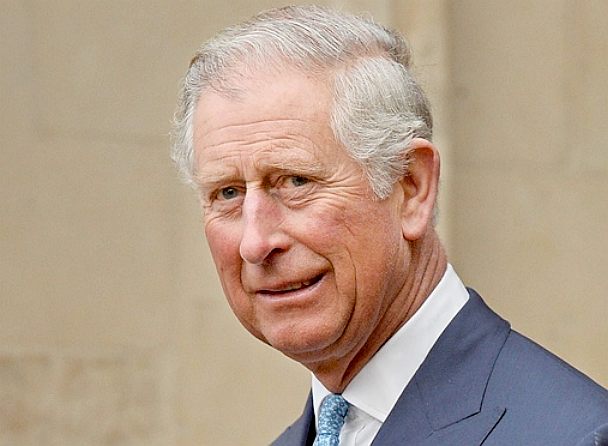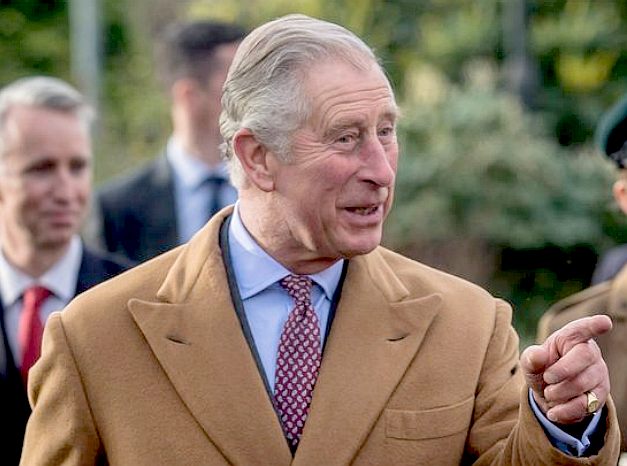 2010 - Prince Charles is seen here speaking of sustainability. The rest of the world has taken more than the five intervening years to catch up. Now Pope Francis also tells us to look out for nature. 2015 - Prince William is following in his father's footsteps, in taking farming seriously.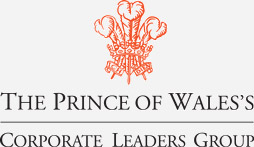 LINKS & REFERENCE
CISL Cambridge University business action low carbon transformation
The Guardian UN news 2015 March Obama-to-meet-with-prince-charles-for-advice-on-middle-east-relations
Prince of Wales news and diary speech
CBC news technology Prince Charles finds climate change denial most unbecoming
Telegraph Earth Start-HRH-The-Prince-of-Wales-on-practical-sustainable-living
Royal Correspondent 2011-02-10/ hrh-the-prince-charles-prince-of-wales-discussing-environment-addresses-climate-sceptics
Prince of Wales charities university of Cambridge programme sustainability case-study
The Guardian UK news/2015 January 26 Prince-charles-global-pact-climate-change-magna-carta-earth
Dailymail UK news Prince-Charles-hits-climate-change-deniers-labelling-headless-chicken-brigade
Telegraph UK News The Royal family Prince Charles I will not fail my grandchildren on climate change=
Telegraph US-royal-tour-Prince-of-Wales-makes-plea-for-cleaner-oceans
Prince-of-Wales-speech-hrh-the-prince-of-wales-event-titled-plastic-the-marine-environment-scaling
Daily Mail Charles-horrified-toll-plastic-dumped-sea-Prince-Wales-plea-solve-issue-sake-future-generations
The Guardian environment 2015 March 19 Prince-charles-calls-for-end-to-dumping-of-plastic-in-worlds-oceans
http://abcnews.go.com/US/wireStory/prince-charles-speaks-dangers-plastic-waste-oceans-29736519
Time environment-prince-charles-oceans
National Geographic Prince Charles oceans trash plastic britain
ITV 2015-03-18 prince-charles-makes-impassioned-plea-for-oceans-clean-up
ITV news March 2015 Obama tells Prince Charles Americans prefer British royals to US politicians
IISD circular economy and plastics ocean waste
Belfast Telegraph President Obama highlights monarchys appeal
Plastic soup foundation 2015 March Prince Charles calls for end of dumping plastic in the oceans
Express UK news Royals Prince-Charles-in-stark-warning-about-climate-change
http://www.iea.org/
http://www.express.co.uk/news/royal/478596/Prince-Charles-in-stark-warning-about-climate-change
http://www.telegraph.co.uk/news/earth/7919104/Start-HRH-The-Prince-of-Wales-on-practical-sustainable-living.html
http://www.theguardian.com/uk-news/2015/jan/26/prince-charles-global-pact-climate-change-magna-carta-earth
http://www.cisl.cam.ac.uk/business-action/low-carbon-transformation/clg
http://www.theguardian.com/uk-news/2015/mar/19/obama-to-meet-with-prince-charles-for-advice-on-middle-east-relations
http://www.princeofwales.gov.uk/news-and-diary/11397/speech
http://www.cbc.ca/news/technology/prince-charles-finds-climate-change-denial-most-unbecoming-1.2518727
http://www.plasticsoupfoundation.org/en/2015/03/prince-charles-calls-for-end-of-dumping-of-plastic-in-the-ocean/
http://www.belfasttelegraph.co.uk/news/uk/obama-highlights-monarchys-appeal-31078831.html
http://www.iisd.ca/oceans/plastics/
http://www.iisd.ca/oceans/plastics/html/crsvol186num5e.html
http://www.itv.com/news/2015-03-19/obama-tells-prince-charles-americans-prefer-british-royals-to-us-politicians/
http://www.oceancouncil.org/site/events.php
http://abcnews.go.com/US/wireStory/prince-charles-speaks-dangers-plastic-waste-oceans-29736519
http://www.globaloceancommission.org/
http://time.com/3750375/environment-prince-charles-oceans/
http://news.nationalgeographic.com/2015/03/150318-prince-charles-oceans-trash-plastic-britain/
http://en.wikipedia.org/wiki/Global_Ocean_Commission
http://www.itv.com/news/2015-03-18/prince-charles-makes-impassioned-plea-for-oceans-clean-up/
ACID OCEANS - ARCTIC - ATLANTIC - BALTIC - BERING - CARIBBEAN - CORAL - EAST CHINA - ENGLISH CH
GULF GUINEA - GULF MEXICO - INDIAN - MEDITERRANEAN - NORTH SEA - PACIFIC - PERSIAN GULF - SEA JAPAN - STH CHINA
PLANKTON - PLASTIC - PLASTIC OCEANS - UNCLOS - UNEP - WOC - WWF