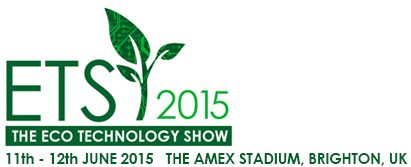 Highlighting how embracing innovation in technology and low carbon solutions can save money and delivers genuine benefits to businesses, cities and communities. The ECO TECHNOLOGY show in Brighton is the place to see what is new and up and coming.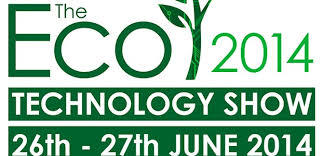 SMART BUSINESS CONFERENCE AGENDA
Agenda for "Smart Business - innovation and sustainable growth for future cities & business"
9:00 Conference registration, refreshments and exhibition

9:30 Opening Conference
Jason Kitcat Leader Brighton & Hove City Council
9:35 Chairs welcome and introductions
Stephanie Draper Director of System Innovation Forum for the Future
& Andrew Raingold Executive Director Aldersgate Group
9:45 Debate: The need for innovation & sustainable growth
The need for private sector innovation and rebalancing the economy to stimulate sustainable economic growth
Caroline Lucas MP Brighton Pavilion, Sue Riddlestone Chief Executive BioRegional & John Swinney Business Development Director Carillion PLC
10:15 The Technology Strategy Board's Future Cities Demonstrator and Catapult Programme
Discussing how UK cities are using the integration of city systems to drive innovation and growth to meet their future challenges, and the national Future Cities Catapult centre for developing integrated city systems to meet the future needs of the world's cities
David Altabev Future Cities Demonstrator Manager Technology Strategy Board
10:30 CASE STUDY GLASGOW CITY COUNCIL: The TSB's 'Future Cities Demonstrator.'
An insight into Glasgow's journey to winning the funding bid. Why Glasgow City Council wanted the Demonstrator project. What are the benefits to Glasgow & to the UK and what are the applications & solutions likely to arise.
Pippa Gardner Project Manager for the Future Cities Demonstrator Glasgow City Council
11:00
Networking Break and Exhibition
11:30 CASE STUDY MILTON KEYNES COUNCIL: Smart city systems
Milton Keynes' aim to maximise city systems to support economic and housing growth whilst minimising the impact on the environment
Geoff Snelson Director of Strategy Milton Keynes Council
11:50 CASE STUDY PETERBOROUGH CITY COUNCIL: Environment capital UK?
Peterborough's ambition to create the UK's environment capital and the benefits of working with
european 'cleantech' cluster networks
Steve Bowyer Head of Economic Development Opportunity Peterborough, Peterborough City Council
12:10 CASE STUDY BRIGHTON & HOVE CITY COUNCIL: A One Planet City
The economic, social & environmental benefits expected from achieving One Planet City status and by investing in growing the environmental industries regionally
Geoff Raw Director of Environment, Development & Housing Brighton & Hove City Council
12:30 Panel Q&A
12:45
Networking Break and Exhibition
13:50 CASE STUDY KINGFISHER GROUP: NET POSITIVE PROGRAMME
The commercial & strategic benefits arising from their Net Positive programme. Net Positive is a new approach to doing business which goes further than minimising any negative impact and reducing resource usage, it aims to have a positive impact on the world
James Walker Head of Innovation for Net Positive Kingfisher Group
14:10 CASE STUDY BT: NET GOOD PROGRAMME
How BT will help customers reduce carbon emissions by at least three times the full carbon impact of BT's operations and the measurable benefits of embedding sustainability into business culture at all levels.
Andrew Campling General Manager London BT Group
14:30 CASE STUDY IKEA: PEOPLE & PLANET POSITIVE PROGRAMME
The People & Planet Positive strategy is to transform their business to enable customers to live a more sustainable life at home and address the higher price of raw materials and energy, while driving down emissions and maintaining low-prices.
Joanna Yarrow Head of Sustainability IKEA UK
14:50 Panel Q&A
15:05
Networking Break and Exhibition
15:30 CASE STUDY AMBIENTAL: Growth through export
Commercial opportunities from a changing climate - flood risk modelling software and business growth through export & trade missions.
Dr. Justin Butler Managing Director Ambiental
15:50 CASE STUDY OXFORD PHOTOVOLTAICS: Rapid, high and sustainable growth
The experience of being a serial technology entrepreneur in start-up and high growth companies and applying that to environmental challenges
Kevin Arthur Founder and Chief Executive Officer Oxford Photovoltaics
16:10
Closing thoughts
16:15
Close of Conference
17:00 Networking Drinks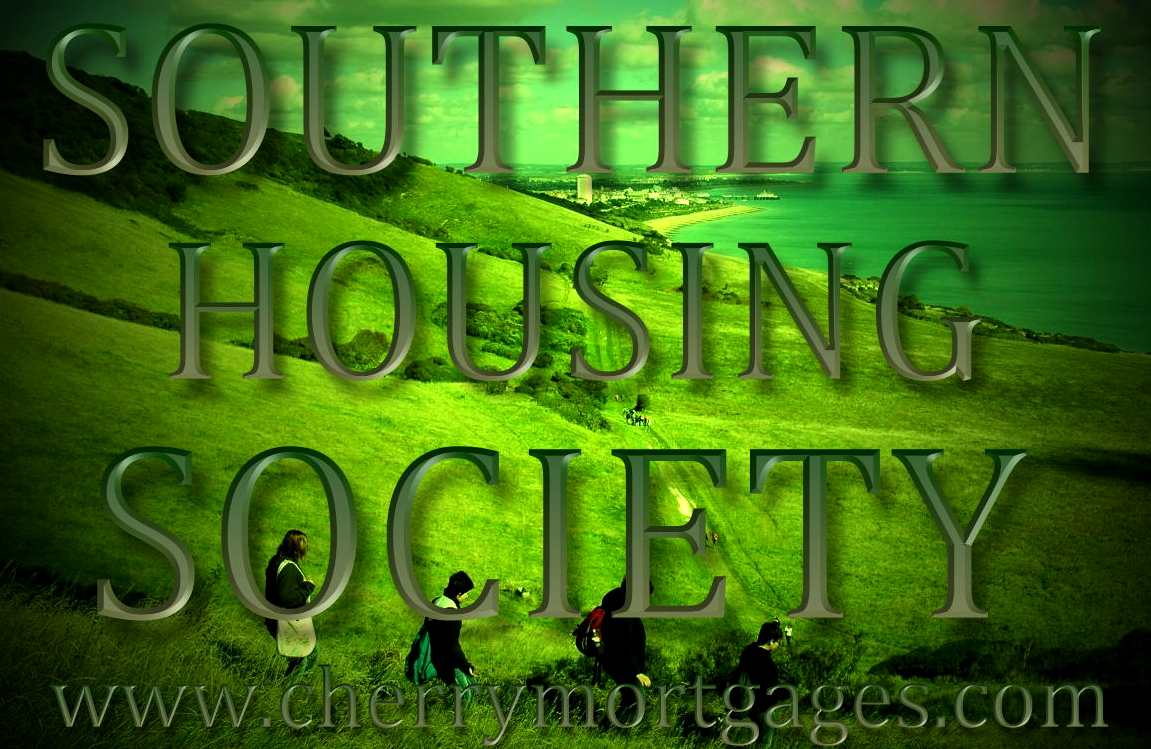 The United Kingdom is experiencing housing shortages and property prices rocketing out of control because of government policies that have failed to control inflation or to index link the cost of living with the cost of houses. This situation effectively enslaves working class people on a low income, preventing them aspiring to home ownership.
When the state stopped building low cost housing, they gave free reign to wealthy landowners to put up rents with very little by way of control. Hence, a typical rental will now cost more than a mortgage - and the house is never yours.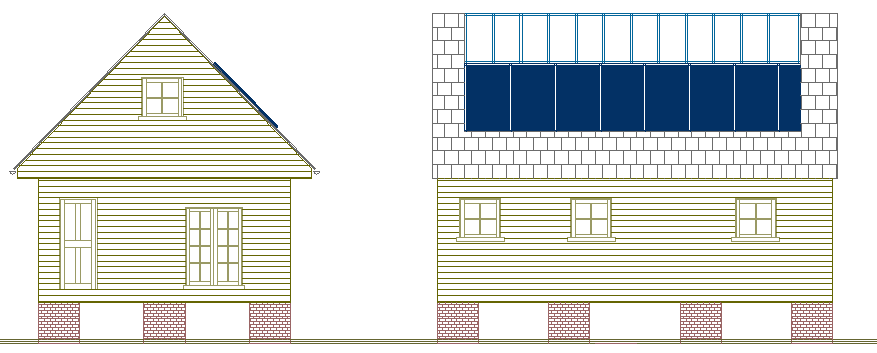 Utopia Tristar RE (renewable energy) flatpack timber mobile home 28'x18' affordable starter home (POA) = 12 sq/m solar conservatory, which generates 12 kW during periods of intense sunshine. Thus if the sun shines for 6 good hours, you will capture 72kW/hrs of energy. 8 hours will yield 96 kW/hours and so on. Minus of course any losses in efficiency in conversion. Add a wind turbine and PV panels and you have yourself a sustainable dream house.
CONTACTS
Sponsoring or Exhibiting at the show:

Rip Gill - Sales Manager
T: 01273 957 725
M: 07969 603082
E: rip@ecotechnologyshow.co.uk

Marketing, Conference and Partnerships:

Nicola Gunstone - Commercial Director
T: 01273 957 726
E: Nicola.g@ecotechnologyshow.co.uk
Media and Press:

Georgia Mathews - Event Manager
T: 01273 957 726
E: georgia.m@ecotechnologyshow.co.uk
Partnerships, Fringe Events and Talks:

Damian Tow - Conference & Talks Manager
T: 01273 957 725
E: damian.t@ecotechnologyshow.co.uk
Operations:

Bill Mauseth - Event Director
T: 01273 957 726
M: 07776 155 816
E: billym@brightonmusicconference.co.uk
General Enquiries:

T: 01273 957 726
E: info@ecotechnologyshow.co.uk
Postal address:

The Eco Technology Show Ltd
Top Floor
56 Landsdowne Place
Hove, East Sussex, BN3 1FG
ECO CAR PROJECT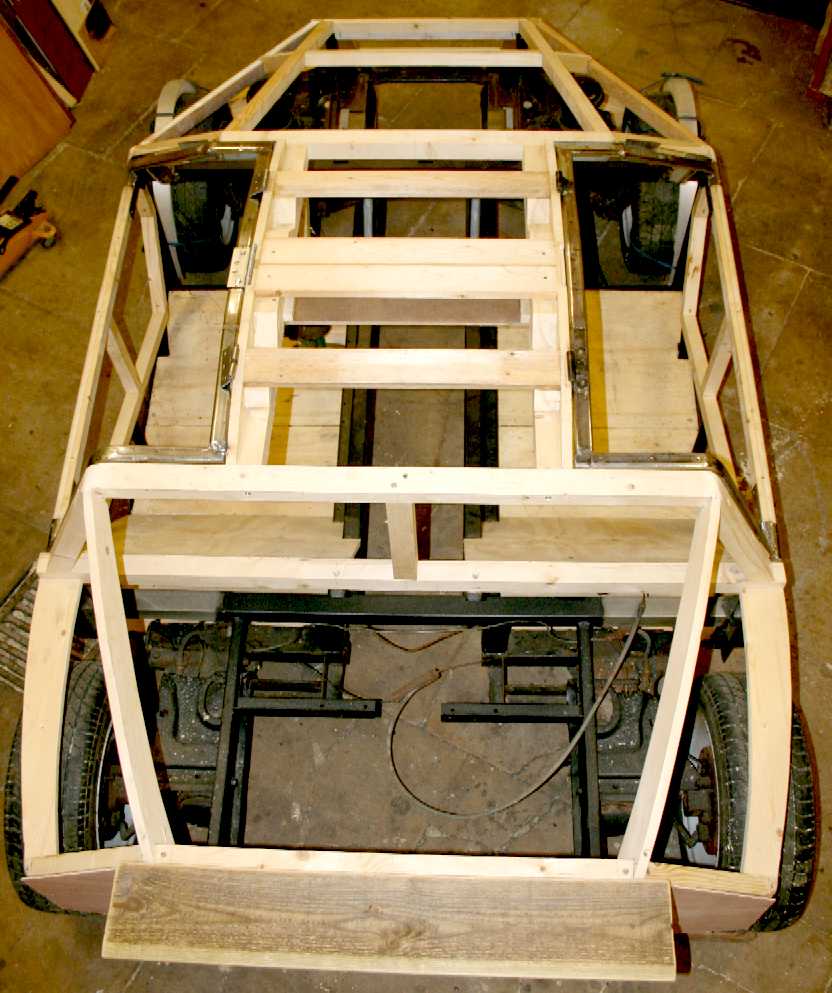 ECOSTAR DC50 (Tomcat) is a two seat sports car concept with front wheel drive and 50kW direct current (DC) electric motors. The roof will carry solar panels to supplement fuel in cartridges as a range extender between instant energy transfer pit-stops. The cartridge may contain batteries, fuels cells, or a mix of batteries and fuel cells. The technology future proofs vehicles against battery and/or fuel cell advances - as an aid to the transition to a zero carbon lifestyle. The challenge for the ECOSTAR DC50 is to reduce the long standing 1 minute recharging world record, to less that 30 seconds. We know it is possible to get this down below 10 seconds, but our finances are running on empty, so we are aiming low. Back us and we can aim higher.
This is a medium budget research project that is suitable for funding under local enterprise initiatives, aiming toward consortium building for an eventual Horizon 2020 bid.
ECOSTAR DC50 FUEL CELL STATS
| | |
| --- | --- |
| WEIGHT | |
| KERB WEIGHT | 600 KG |
| GROSS WEIGHT | 750 KG |
| ELECTRICAL SYSTEM | |
| MOTORS QTY 2 | 33.5 hp each (50kW) |
| FUEL CELL CARTRIDGE | Liquid hydrogen |
| MAXIMUM POWER | 67 HP |
| TRANSMISSION | TBA |
| SUSPENSION SYSTEM | |
| FRONT | Double wishbone independent - rubber suspension |
| REAR | Trailing arm independent - rubber suspension |
| BRAKES | |
| FRONT | Ventilated discs |
| REAR | Hub shoes |
| SEATING | |
| CAPACITY | 2 people |
| TYRES | |
| TYRE SIZE | 185/55R13 (tubeless) Pirelli P600 |
| DIMENSIONS | |
| OVERALL LENGTH | 2600 mm |
| OVERALL WIDTH | 1510 mm |
| OVERALL HEIGHT | 990 mm = 1.48 m2 frontal area x Cd .25 |
| WHEEL BASE | 1800 mm |
| TRACK(FRONT) | 1330 mm |
| TRACK(REAR) | 1360 mm |
| MINIMUM TURNING RADIUS | 5.0 M |
| GROUND CLEARANCE | 165 mm |
| PERFORMANCE | |
| RANGE AT FULL CHARGE | 350 km (@ ave speed 60 kph) |
| MAXIMUM SPEED | 120 kph |
| 100% FUEL CELLS REPLENISHMENT | 30- 60 seconds |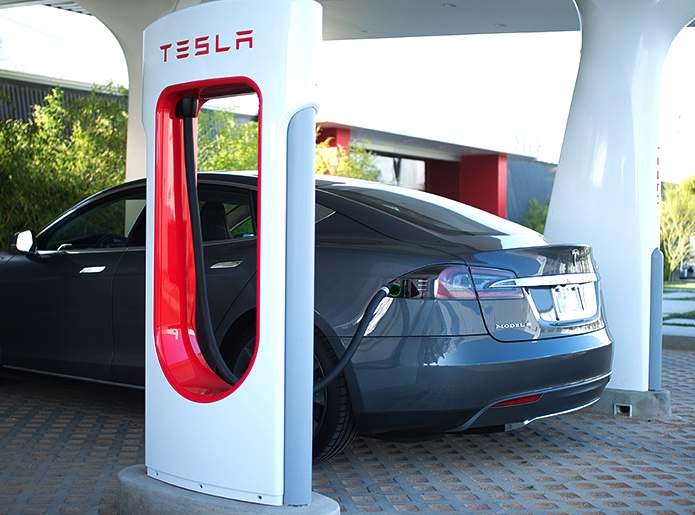 Thanks to Tesla, the giant of electric car manufacture and its enigmatic founder, Elon Musk, it's now possible to travel from one side of America to the other in an electric car for FREE! As part of their planned dominance of the American automotive market, Tesla has created The Super Charger Network, a mass of charging stations that deliver power to 80% of the Country for nothing. How long that lasts, we have no idea, but for now, Tesla-owning Americans can now enjoy a classic American road trip without paying a single penny for fuel, a remarkable advancement in just a short amount of time. Wake up UK!

Winner of the Shell Eco-Marathon of the Americas, an event to see who can create a vehicle with the greatest fuel efficiency. The competition takes place annually in Houston, Texas, home of Shell Oil's US headquarters. The 2013 winners in the prototype gasoline category this year was a team from the University of Laval, in the province of Quebec. Their winning performance was 1,524.7 km/lL or 3,587 miles/ US gal., which easily surpassed the second place performance of a US team at 981.2 km/L or 2,308.3 miles/ US gal. Now, that's what we call economical environmental motoring.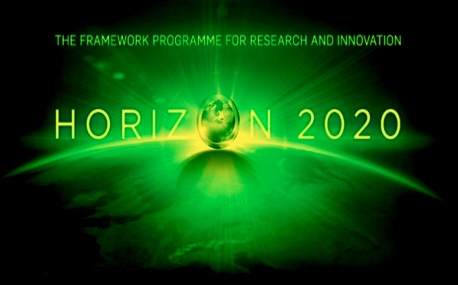 HORIZON 2020 - TRANSPORT RESEARCH & INNOVATION
Horizon 2020 is the European Commission's proposal to generate ideas, growth and jobs through the world's largest collaborative programme for research and innovation (2014-2020).
In the transport sector, the Commission will strive for a balanced approach in implementing the programme that takes into account the specifics of each mode (rail, road, waterborne and air transport) while remaining holistic; an approach which reconciles competitiveness with sustainability and which invests both in technology and in relevant socio-economic research.
The four main priorities for transport research under Horizon 2020 are:

1. Making transport more sustainable: resource-efficient transport that respects the environment.

2. Making transport and transport systems seamless: better mobility, less congestion, greater safety and security.

3. Keeping transport competitive: the European transport industry as a global leader.

4. Making transport research responsive: socio-economic research and forward-looking activities for policy-making.

Work carried out in the framework of the Strategic Transport Technology Plan (STTP) will contribute to focusing the transport European research and innovation activities through Horizon 2020.
EXHIBITORS & SPONSORS
LINKS
http://www.ecotechnologyshow.co.uk/
http://www.horizonhydrogeneenergie.com/
http://www.fch-ju.eu/news/new-website-programme-horizon-hydrog%C3%A8ne-energie-h2e
http://horizon2020projects.com/sc-transport-interviews/storing-energy-in-horizon-2020/
http://horizon2020projects.com/sc-transport-interviews/powering-the-future/
http://cordis.europa.eu/fp7/ideas/home_en.html
http://cordis.europa.eu/fp7/ideas
http://ec.europa.eu/programmes/horizon2020/en/
http://ec.europa.eu/transport/themes/research/horizon2020_en.htm
http://www.agnimotors.com/site/
http://www.telegraph.co.uk/finance/The-electric-cars-of-the-future.html
EVENTS 2014 A - Z
ALL ENERGY - Conference and Exhibition, Aberdeen, May 2014
ARCTIC - Technology Conference 2014
ARPA-E - Energy innovation summit February 14 2014, Washington DC
ASEE - American Society for Engineering Education, Conference at University of Bridgeport, Connecticut, April 5 2014
ASIA PACIFIC - Maritime exhibition & conference showcasing shipbuilding /port technology, Marina Bay Sands, Singapore, March 2014
BALT MILITARY EXPO - Gdansk, Poland June 2014
CARIS - Developing the blue economy, Brest, France, June 2014
CATCH THE NEXT WAVE - Royal Academy of Engineering on disruptive technology, March 10, London 2014
COUNTER TERROR EXPO - Homeland security conference and exhibition, April 29-30 2014, Olympia, London, UK
CRITICAL INFRASTRUCTURE - European conference, London, February 14 2014
DIMDEX March 2014 - Doha, Qatar - International Maritime Defence Exhibition & Conference
ECO TECHNOLOGY - Show and Conference, Brighton, UK, June 26-27 2014
EURONAVAL - International Naval and Maritime Defence Exhibition, Paris, October 2014
GREEN SHIP - Technology Conference, Oslo, Norway, March 18 2014
HORIZON 2020 - Marine renewable technologies brokerage event, Cherbourg, France, April 9 - 10 2014
ICCMREA - International Conference on Composite Materials & Renewable Energy Applications, Sousse, Tunisia 2014
ICCVIA - Internation Conference on Computer Vision and Image Analysis 2014, Ras al Kaimah, UAE
INNOVATE UK - Trade & Investment, Technology Strategy Board, Old Billingsgate, London, November 2014
INTERNAUTICA - 19th International boat show, Slovenia, May 7-11 2014
IP FINANCE CONFERENCE - May 8th, J W Marriot Essex House New York 2014
LONDON BOAT SHOW - January 4-14 2014, Excel
MARTEC - Brokerage call event Turku, Finland, January 30th 2014
OCEANOLOGY INTERNATIONAL - Excel, London 2014
OPPORTUNITIES in SHIPPING & YACHTING, Malta, April 2014
SEA JAPAN - International maritime exhibition and conference, Tokyo, Japan 9-11 April 2014
SEAWORK 2014
SEAWORK ASIA - World Expo Centre, Shanghai, China, November 4-6 2014
SOUTHAMPTON BOAT SHOW
SURFACE NAVY ASSOCIATION - 26th surface warfare national symposium USA
TECHNOLOGY STRATEGY BOARD DSTL - Vessel Efficiency II Competition 2014 & Horizon 2020
WEST - Sea services conference in association with the AFCEA and US Naval Institute
WORLD OCEAN SUMMIT - In association with National Geographic 2014
WSCAR - World Symposium on Computer Applications & Research - Sousse, Tunisia, January 2014