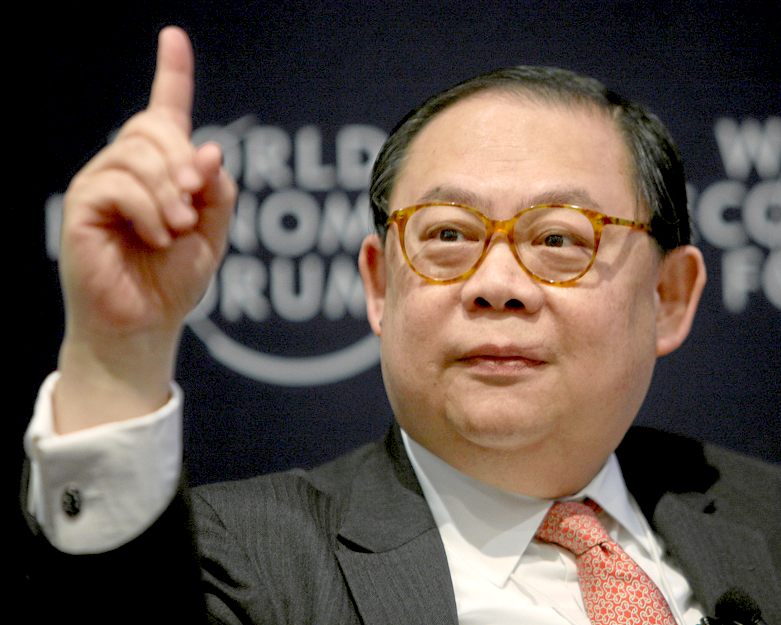 VICTOR CHU - is Chairman of First Eastern Investment Group, a leading Hong Kong-based direct investment firm and a pioneer of private equity investments in China. He is also a board member of the Zurich Insurance Group and Peach Aviation. Mr Chu has served as Director and Council Member of the Hong Kong Stock Exchange, Member of the Hong Kong Takeovers and Mergers Panel, Advisory Committee Member of the Securities and Futures Commission, and part-time member of the Hong Kong Government's Central Policy Unit.

Victor Chu was born in Canton, China. Educated in Hong Kong and England, he took his law degree at University College London where he is now an honorary fellow. He served as Deputy Secretary-General of the International Bar Association (IBA) from 1995 to 2000.

Mr Chu co-chairs the World Economics Forum's International Business Council and chairs the Hong Kong-Europe Business Council. In 2011, he was awarded the Global Economy Prize by the Kiel Institute for the World Economy.
VICTOR CHU ON HONG KONG - MARCH 2015

Victor Chu Lap-lik is a lawyer and a veteran venture capitalist. As a businessman, he is concerned about the competitiveness of Hong Kong.

But beyond the usual bugbears troubling the city, he is focused on several causes, including protecting the oceans and educating youngsters.

Born in Guangzhou, Chu moved with his family to Hong Kong when he was four. He studied in Hong Kong and then England, where he earned a law degree at University College London.

Since 1982, he has practised corporate and commercial law with a focus on China and Asian investment transactions.

In the late 1980s, he set up venture capital firm First Eastern Investment Group, which has channelled a few billion dollars into direct investments in more than 150 projects on the mainland and in other Asian countries. The projects included toll roads, water treatment, property and manufacturing, as well as the launch of Japanese budget airline Peach Aviation three years ago with ANA to serve travellers in Japan and mainland China. The group also invests in other parts of Asia, Europe, the Middle East and the United States.

Chu was a council member of Hong Kong's stock exchange in the late '80s to early '90s, during which time he worked with then chairman Charles Lee Yeh-kwong and others to create the H-shares programme that allowed mainland enterprises to list in Hong Kong. H-shares grew to become a core part of the success of the local market, representing half of the market value and more than 60 per cent of turnover.

Chu also used to serve on the advisory committee of the Securities and Futures Commission. But besides the capital market, he also cares about charity, education and the oceans. He sits on the British-based Global Ocean Commission because of his interest in international law.

He is quoted as saying: "I love seafood and I love the ocean, even though I get seasick."

In July, the commission issued a report identifying problems caused by irresponsible shipping habits that had led to a decline of fish stocks, an issue in which Chu was pressing hard for change.

"This is not just a rescue package for the ocean; it is a rescue package for the planet, and for humanity. There is no healthy, secure future without a healthy, productive ocean," he wrote in an article for the South China Morning Post.

For young people, he is keen to provide them with better education and mentoring, which would mean imparting not just knowledge and language skills but also a positive attitude and critical thinking.

"Our children should not think of just money. We need to help them develop creative thinking and a positive attitude, and to prepare themselves to compete strategically. In my generation, we were lucky because the better-educated ones could easily secure a decent career to capture the opening up of China. Nowadays, the world is interconnected and competition has become much more global, such that Hong Kong youngsters need to compete not only with locals and mainlanders, but also with others around the world.

"That is why I advise my own daughter and her peers that being good these days is not good enough; you need to be better than good. Those who are hard-working and creative and take the initiative in seeking out different opportunities will succeed. The worst won't be doing enough and just hoping for opportunities to appear."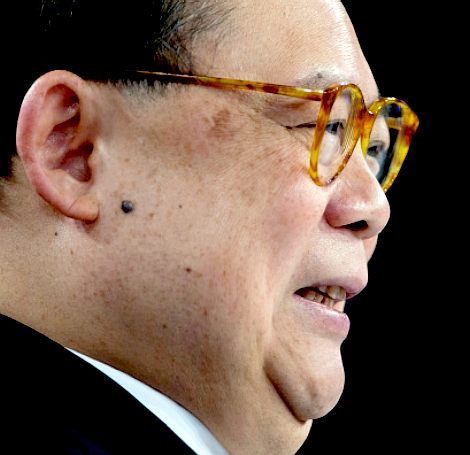 VICTOR'S HISTORY
Victor Chu was born in Canton, China and came to Hong Kong at the age of four. He received his early education in Hong Kong and England, and took his law degree at University College London where he is now a Honorary Fellow.

Mr Chu is Chairman of First Eastern Investment Group, a leading Hong Kong-based direct investment firm and a pioneer of private equity investments in China. He is also a main board member of Zurich Insurance Group.

Victor Chu has served as Director and Council Member of the Hong Kong Stock Exchange, Member of the Hong Kong Takeovers and Mergers Panel, Advisory Committee Member of the Securities and Futures Commission, and part-time member of Hong Kong Government's Central Policy Unit. Mr Chu is currently a Foundation Board Member of the World Economic Forum and co-chairs the Forum's International Business Council. He is also Chairman of the Hong Kong-European Union Business Cooperation Committee.

Mr Chu is admitted to practise law in England and Hong Kong. Since 1982 he has practised in the field of corporate, commercial and securities laws, with special emphasis on China and regional investment transactions. He served as Deputy Secretary-General of the International Bar Association (IBA) from 1995 - 2000.

Victor Chu has served on the Governing Council of University College London and the Foreign Affairs University of China. He is a Trustee of Asia House in London and Hong Kong, as well as a member of the Mayor of London's International Business Advisory Council. Mr Chu's other civic associations include service on advisory boards of Chatham House, Yale University, the Oxford Martin School and the Atlantic Council of the USA.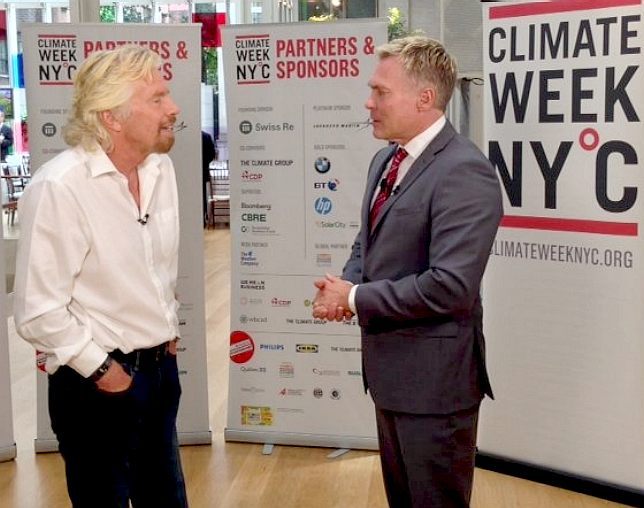 Richard Branson at Climate Week, New York
BLOOMBERG NOV 2007 - INTERVIEW WITH MARIA BARTIROMO CNBC

In mid-September, panicked Britons pulled billions out of Northern Rock after it acknowledged it was caught in a global credit squeeze. Now a consortium led by Sir Richard Branson of Virgin is bidding for the troubled bank. Among the consortium's investors are canny American turnaround specialist Wilbur Ross and insurance giant AIG. One of the consortium's other investors is Victor Chu of First Eastern Investment Group. While he may not have the rock-star status of Branson, the rep of Ross, or the deep pockets of AIG, Chu is a major player in Hong Kong and a sharp observer of global trends. We talked on Oct. 22.

MARIA BARTIROMO

Northern Rock and other investments tainted by subprime seem pretty risky. Don't those risks worry you?

VICTOR CHU

First of all, Northern Rock is only tainted by subprime in the context that the liquidity crisis is spilling over into Europe. Northern Rock itself, the main business, is not in the subprime borrowing business. It is really a plain-vanilla, middle-class U.K. mortgage business.

But it was pretty scary when we saw pictures of people making a run on the bank. Were they overreacting?

I think the U.K. government had not experienced this for 140 years. So it probably became slightly more panicky than it should have.

What is your role in the consortium, and what is it looking to achieve?

We are an investor, and we feel that this consortium, led by Richard, will have a formula that will achieve a win-win for everybody. We are looking at this as a 5- to 10-year investment. It's not a quick in-and-out type of situation.

How much capital does First Eastern have at its disposal?

First Eastern has over a billion and a half at its disposal, but our strength is we have big investors and institutions ready to co-invest with us whenever we can lead a deal. Our approach is buy in as opposed to buy out. We don't look at doing LBOs. We like to build alliances and strategic partnerships.

Do you get any capital from Beijing or the Red Army?

No, none at all. Ours is entirely international capital.

From the outside, you and Branson seem like an odd combination. Do you have a personal relationship with him?

No. My relationship in that deal is with Peter Norris, a longtime adviser to Richard. Peter's firm, Quayle Munro, is the adviser in the transaction, and that's why we're there. We have a lot of respect for Peter. I've known him for 20 years.

By all accounts, you are a master of guanxi, those personal connections so vital to doing business in China. Can outsiders ever hope to establish such relationships?

Maria, I think this is a worldwide phenomenon—not uniquely Chinese or Asian. All things being equal, you like to deal with people you know and can rely on. It's human nature.

Following the Northern Rock deal, are there any other opportunities in subprime?

[Laughs] Yes. You have hedge funds that have done very well, but some of them got caught and have to seek new investors.

What other industries offer good opportunities?

In China today there are already more than 400 million people who one can vaguely classify as middle class, and...this category is increasing by 30 million to 40 million every year. They will be looking for services that are much more high-level than they're used to. So services—whether financial services or leisure and lifestyle—these are the types of sectors we are now looking at very, very aggressively. Also environmental.

What is the impact of the U.S. housing market slowdown and tight credit environment around the world?

In Asia, and particularly in China, there is probably a 12- to 18-month window where we're still relatively robust because of the delayed reaction, so we can try to react to mitigate some of the impact. In this part of the world, there are very few asset-backed securities, particularly mortgage-backed securities. But the U.S. is still the biggest brother in the world. When the U.S. is down, the rest of the world feels it sooner or later.

It's interesting that you say there's an 18-month window. Today I spoke with Christine Lagarde, the Finance Minister of France, and she says it's about a two- to three-quarter delay before Europe takes a hit to economic growth. For a long time people have been saying: "The rest of the world doesn't have to catch a cold just because the U.S. slows down." But now I hear people saying the impact on the global economy may be inevitable.

Yes. Europe will feel it much quicker than Asia and China. But the weakness of the dollar is also a major concern here because our Hong Kong dollar is pegged to the U.S. dollar. And because of the way [China's yuan] is appreciating as the U.S. dollar continues to weaken, it will be very challenging whether we can keep the peg.

Do non-U.S. investors like yourself have the upper hand in deals in the wake of the U.S. credit crunch?

Upper hand is probably not the right word. I think that there are now more opportunities to create strategic alliances and partnerships that were difficult in the past. [One example] is the Bear Stearns-Citic Securities deal, which was announced yesterday. It's a strategic partnership that will give Citic Securities and Chinese investors exposure to U.S. investment banking deals they would not otherwise be able to develop themselves in an organic way. On the other hand, it will probably give Bear Stearns a fast track into China, where the investment banking sector is still fairly tightly controlled. So both sides will get a lot out of this deal, and the timing of the investment is interesting because of the weakness of the dollar and the liquidity crisis. The valuation of Bear Stearns is at a much more reasonable level than it was six months ago.

In August, Beijing announced a new program allowing mainland Chinese citizens to invest in the Hong Kong market. How important is this new liberalization for Chinese investors?

This is a precursor of a much wider program of allowing Chinese investors to invest on an international basis. The Chinese system is flooded with cash, as you know, but not all the cash is actually in the banks. In rural communities, a lot of people still keep cash under their pillows. Whatever the amount of bank deposits, the real cash is probably 30% to 40% higher. So China has a lot more liquidity than the domestic financial products can handle. Now [Beijing is] opening up what we call the "through train" to Hong Kong. The difficulty is there have to be guidelines and thresholds. Otherwise, Hong Kong will suddenly have hundreds of billions in cash coming in. That's why, since the Aug. 20 announcement of this plan, it hasn't been executed. We need a lot more time to think through the impact.

Alan Greenspan says the Chinese stock market is a bubble waiting to burst. Do you agree?

Fundamentally, yes. Because when you have companies trading at over 60 times earnings, it is not healthy.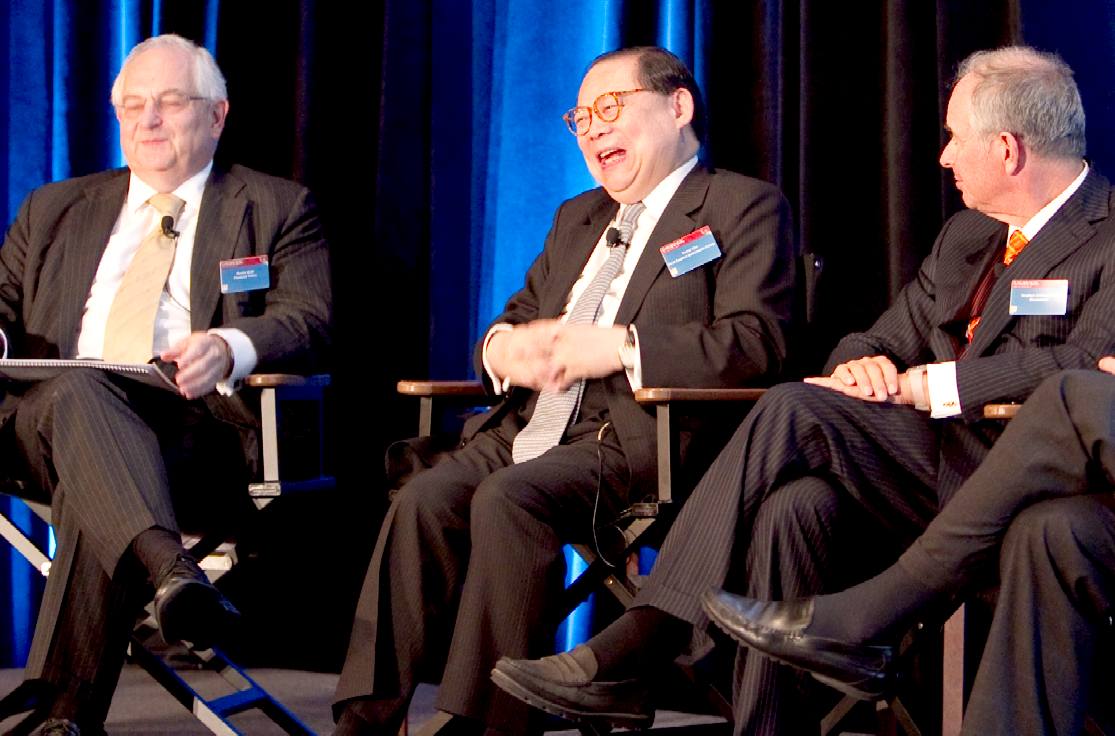 THE TELEGRAPH - VIRGIN'S ROCK BID, OCT 2007

Few people understand the concept of guanxi, the personal connections that help oil the wheels of China's business establishment, more soundly than Victor Chu.

Last month, as he sat during breakfast at a hotel in Dalian, northern China, where he had been attending the World Economic Forum, the 50-year-old chairman of First Eastern Investment Group could barely find the time to pick up his cutlery.

One by one, heavyweights from China's mega-cap companies, including Zhu Min, executive vice-president of Bank of China, and Edward Tian, a former chief executive of China Netcom, one of the country's leading fixed-line providers, wandered over to Mr Chu's table to exchange pleasantries.

It is unlikely that they were discussing the vagaries of the British mortgage industry. But that is where Mr Chu's latest bet is placed. Last Friday, First Eastern, which is focused on investments in China or businesses that leverage China's economic growth, emerged as an unexpected partner of Sir Richard Branson's Virgin Money in its bid to rescue the stricken mortgage bank Northern Rock.

"We think it is a very strong consortium that has been put together," Mr Chu told The Daily Telegraph.

"We would like to see the company meet the needs of its stakeholders and think we can deliver that."

Even if Mr Chu is not a veteran investor in Britain's residential property market (notwithstanding a flat in Mayfair) he is handily familiar with other elements of life in the UK. Born in China, he moved to Hong Kong aged four and was schooled partly in England. After taking his law degree at University College, London, Mr Chu began his career in the City. Now, a hefty chunk of his time is spent in Britain, where his daughter is studying and where he sometimes watches Liverpool, the team he supports.

In 1988, spotting the nascent potential of China's economy, Mr Chu established First Eastern. He has become a prominent figure in Hong Kong public life, serving on the city's takeover panel and as an adviser to the financial markets regulator, the Securities and Futures Commission. "You can't be a serious businessman in Hong Kong and not know Victor," one person who has had dealings with him said.

Not all of Mr Chu's bets have paid off: but having done scores of deals in recent years, that may not be surprising. He invested a tidy sum in buying a stake in Bridgewell, the London-based broker, before its flotation, with a view to establishing a potentially lucrative offshoot in Asia.

Then things turned sour. Bridgewell's performance fell short of expectations and the Far Eastern joint venture never happened. Bridgewell has since been sold to Landsbanki of Iceland, but Mr Chu is nothing if not persistent. Earlier this month, FE Special Investments, an affiliate of First Eastern, bought a 9.5pc stake in Quayle Munro, an Aim-listed investment bank. A statement announcing the venture said: "Quayle Munro and First Eastern believe that there will be considerable scope to develop new business activities together, in particular in connection with Chinese and Middle Eastern companies accessing the London capital markets."

If that sounded like a solid case of déjà vu after First Eastern's Bridgewell investment, Mr Chu admits there is justification for that. He said: "The strategic partnership we envisaged [with Bridgewell] did not work out. They were focused on developing their UK business."

Mr Chu does not, however, rule out undertaking further initiatives with the now Icelandic-owned broker, and said he had no plans to dispose of his stake. For now, though, his focus is on the new venture with Quayle Munro. Mr Chu's involvement in the Northern Rock consortium is the result of his close relationship with Peter Norris, the broker's chief executive and the former chief executive of the investment banking arm of the collapsed Barings Bank. New Boathouse Capital, a corporate finance advisory firm owned by Quayle Munro, is advising on the Virgin bid.

Mr Chu is not putting all of his eggs into a single geographic basket. First Eastern now has offices in Bahrain and Dubai, and two years ago he oversaw the launch of a separate fund designed to capitalise on growing trade flows between Europe and China.

Investors in that fund included BASF, the chemicals producer, and Siemens, and the announcement of its launch came complete with an endorsement from no less a figure than the European trade commissioner, Peter Mandelson. The guanxi do not come much better than Victor Chu's.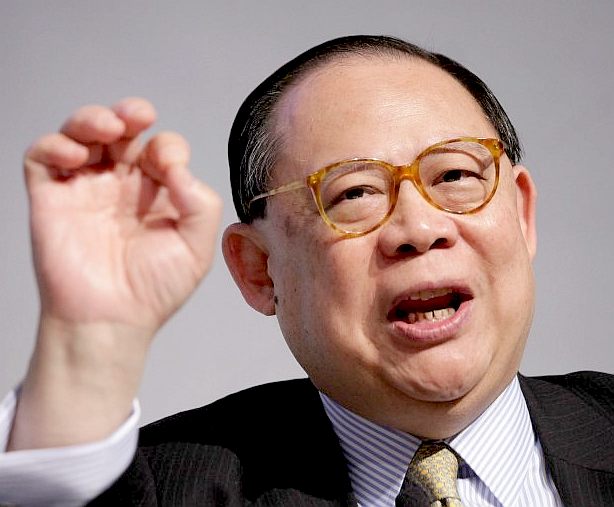 NOVEMBER 2011 - The INTERNATIONAL GREEN AWARDS - is a global programme that recognizes inspiring, innovative and creative approaches to sustainability. The First Eastern Investment Group w as the sponsor of the 2nd Lifetime Achievement Award. The Lifetime Achievement Award looks to recognize exemplary efforts in the practice of sustainability messages in an effort to engage large audiences and promote change towards more sustainable behaviour, with last year's winner being Sir David Attenborough CBE.
In its 6th year, the Royal Society of Arts accredited environmental awards scheme looks to showcase those organisations which are demonstrating stellar best practice and setting the industry benchmark for sustainability that can inspire organisations, governments and citizens across geographic boundaries. The 'Lifetime Achievement Award' looks to recognize an individual who has made dedicated and committed efforts to making a positive difference in the way we live and treat our environment. In addition to using communication to effect change, this Award recognizes an attempt to inspire leadership and innovation within society, business and government. In other words, the Award recipient will have demonstrated past accomplishments and forward thinking to advance the notions of sustainability in every possible way.
The First Eastern Investment Group, based in Hong Kong with additional offices in Shanghai, Beijing, Dubai and London, is one of China's largest direct investment firms. A pioneer of private equity investments in China, this partnership truly illustrates the international nature of the awards. Founded by Victor Chu in 1988, currently a foundation board member of the World Economic Forum, First Eastern and its associates have invested into over 100 projects in China covering infrastructure, light industry, real-estate and financial services.
Victor is quoted as saying: "At a time when the world's population has reached 7 billion people, the issue of sustainability development is pivotal in the minds of policy makers worldwide. "Creativity in sustainability" is the key to unlock many structural barriers in our daily environmental challenges. We support the International Green Awards in recognizing and promoting innovative and transformational approaches to sustainability."
THE GLOBAL OCEAN COMMISSIONERS
| | | | | | | |
| --- | --- | --- | --- | --- | --- | --- |
| | | | | | | |
| Carol Browner | Victor Chu | Obiageli Ezekwesili | Luiz Furlan | Vladimir Golitsyn | Robert Hill | Yoriko Kawaguchi |
| . | . | . | . | . | . | . |
| | | | | | | |
| Pascal Lamy | Paul Martin | Sri Mulyani Indrawati | Cristina Narbona | Ratan Tata | Foua Toloa | Andrés Velasco |
GLOBAL OCEAN COMMISSIONERS - CO-CHAIRS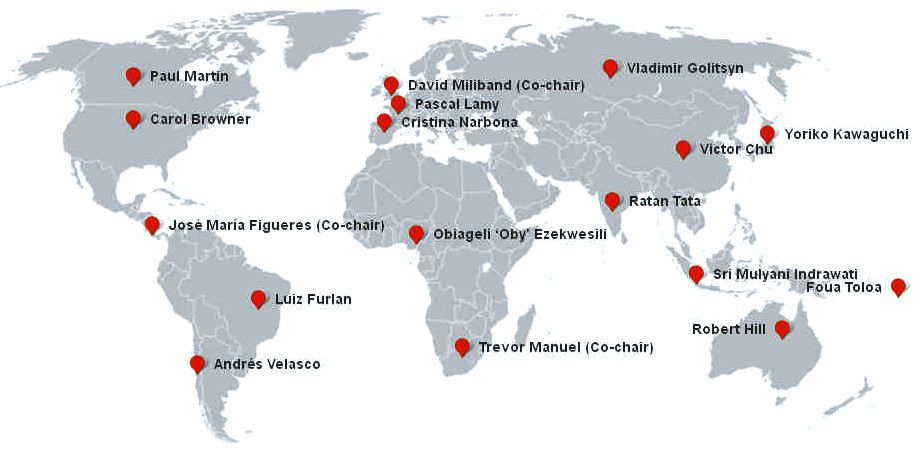 GLOBAL OCEAN COMMISSIONERS - A map of the world showing the location of the GOC's commissioners.

The Global Ocean Commission
Somerville College
Woodstock Road
Oxford, OX2 6HD
Tel: UK+44 (0) 1865 280747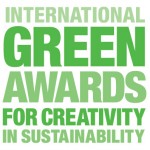 LINKS & REFERENCE
Green Awards first eastern investment group sponsors the 2nd lifetime achievement
Global ocean commissioners victor chu
Bloomberg 2007-11-04 victor-chu-chairman-first-eastern-investment
Chatham house expert victor-chu
Telegraph UK finance markets Victor-Chu-behind-Virgins-Rock-bid
http://www.greenawards.com
http://news.bbc.co.uk/1/hi/business/davos/7862884.stm
http://www.globaloceancommission.org/the-commissioners/victor-chu/
http://en.wikipedia.org/wiki/Victor_Chu
http://www.bloomberg.com/bw/stories/2007-11-04/victor-chu-chairman-first-eastern-investment
http://www.weforum.org/person/victor-l-l-chu
http://missionocean.me/
http://www.chathamhouse.org/expert/victor-chu
https://hk.linkedin.com/pub/victor-chu/26/3a2/46
http://www.telegraph.co.uk/finance/markets/2817776/Victor-Chu-behind-Virgins-Rock-bid.html
http://www.globaloceancommission.org/
http://en.wikipedia.org/wiki/Global_Ocean_Commission
ACID OCEANS - ARCTIC - ATLANTIC - BALTIC - BERING - CARIBBEAN - CORAL - EAST CHINA - ENGLISH CH
GULF MEXICO - GOC - INDIAN - MEDITERRANEAN - NORTH SEA - PACIFIC - PERSIAN GULF - SEA JAPAN - STH CHINA
PLANKTON - PLASTIC - PLASTIC OCEANS - UNCLOS - UNEP - WWF