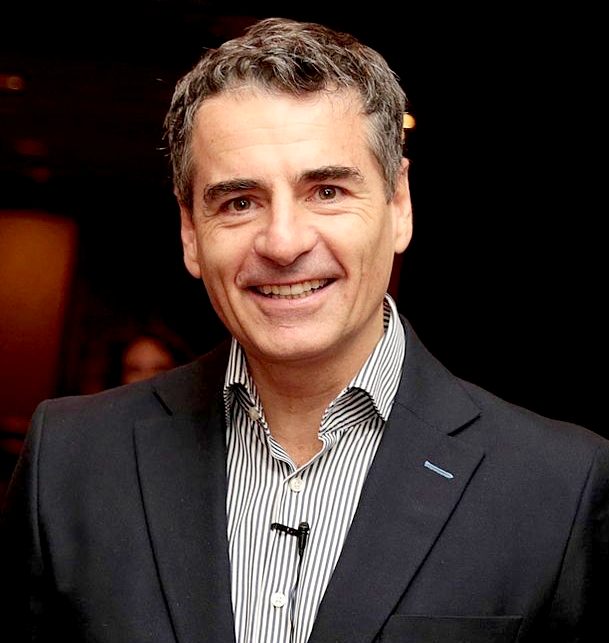 Andrés Velasco Brañes was born on August the 30th 1960. He is an economist and professor. He served as the Finance Minister of Chile from March 2006 to March 2010, the whole of the first presidential period of Michelle Bachelet.

While serving as the finance minister, the price of copper reached all-time highs in 2006, boosting government revenues. As you can imagine, Velasco was put under intense political pressure from government workers and students to spend the windfall. Instead he opted to hold it in reserves equivalent to 30% of the country's GDP. After the copper price plummeted following the 2007-2010 global financial crisis, that threatened the Chilean economy, Velasco then used these reserves on stimulus spending for subsidies and tax cuts policies now being praised for their positive social impact. As a result of his shrewd tactics, his popularity reversed from one of the most reviled politicians to one of the most admired.

HISTORY

The son of former radical politician Eugenio Velasco and lawyer Marta Brañes, Velasco was born in Santiago, where he lived until the age of 16. Following the exile of his father in 1977, the whole family moved to the US, first to Los Angeles and then to Boston. He finished his secondary school studies at Groton School. He holds a PhD in Economics from Columbia University. He took post-doctorate studies at Harvard University and at Massachusetts Institute of Technology (MIT). Earlier, he obtained his Bachelor's Degree in Economics and Philosophy at Yale University, and a Master in International Relations at the same university. He is Sumitomo-FASID professor of Development and International Finance at Harvard University's John F. Kennedy School of Government.

Velasco has received several distinctions, such as the Award for Excellence in Research granted by the Inter-American Development Bank (IDB), in recognition for his contributions to economic research, the design of policies, and the creation of research institutions in Latin America and the Caribbean (2006), "Latin America Finance Minister of the Year" by Emerging Markets magazine, published by Euromoney Institutional Investor plc during the annual meetings of the World Bank and the International Monetary Fund, based on the preferences of the most influential economists, investors and experts in the region (2008), and an award from "América Economía" magazine, which also considered him as "Finance Minister of the Year". In 2009, "Latin Trade" magazine gave him the prize for the "Most Innovative Leader of the Year".

Velasco has been director of the New York University Center for Latin-American and Caribbean Studies and assistant professor at Columbia University Department of Economics and Public Affairs. He was Chile's Ministry of Finance Chief of Staff between 1990 and 1992, International Finance coordinator between 1992 and 1994, and North American Free Trade Agreement (NAFTA) negotiator in 1995.

Between 2001 and February 2006 Velasco was an associate researcher at the Corporation for Latin-American Research (Cieplán) and president of the board of Corporación Expansiva. He has also been a consultant for the International Monetary Fund, the Inter-American Development Bank, the World Bank, and for the governments of the Dominican Republic, Mexico and El Salvador.

Velasco is married to journalist Consuelo Saavedra and is the father of Rosa, Ema and Gaspar.

THE COMMISSIONERS
| | | | | | | |
| --- | --- | --- | --- | --- | --- | --- |
| | | | | | | |
| Carol Browner | Victor Chu | Obiageli Ezekwesili | Luiz Furlan | Vladimir Golitsyn | Robert Hill | Yoriko Kawaguchi |
| . | . | . | . | . | . | . |
| | | | | | | |
| Pascal Lamy | Paul Martin | Sri Mulyani Indrawati | Cristina Narbona | Ratan Tata | Foua Toloa | Andrés Velasco |
GOC OBJECTIVES
The objective of the Global Ocean Commission is to address the issues herein by formulating 'politically and technically feasible short, medium, and long-term recommendations. The work of the Commission thus focuses on four key tasks:

1. To examine key threats, challenges, and changes to the ocean in the 21st century, and identify priority issues. The Commission will utilise both scientific and economic evidence, drawing on existing reports from world experts, as well as commencing original research in partnership with other organisations.

2. To review the effectiveness of the existing legal framework for the high seas in meeting these challenges. According to the Commission, this means a special focus on the effectiveness of regional fisheries management organisations, particularly with respect to their accountability, transparency, and performance. It also means reviewing the governance gap on biodiversity conservation and analysing options for combatting IUU fishing. The Commission will also assess the suitability of the existing legal regime for regulating emerging uses of the global ocean.

3. To engage with interested parties around the world, as well as the general public. The Commission will connect with fishers, military and merchant navies, recreational sailors, seafood companies, conservation groups and the emergent seabed mining business. The Commission also aims to raise understanding among policymakers, economists and other groups, including the general public, of the implications should high seas issues not be reformed.

4. To make recommendations regarding 'cost-effective, pragmatic and politically feasible reforms of high seas governance, management and enforcement.' While the threat analysis will take account of external issues such as climate change, recommendations will focus on reforms that can be achieved by evolving high seas governance. Some may concern the fundamental legal framework under which the global ocean is governed, whereas others may focus on improving the effectiveness of existing mechanisms.

The Global Ocean Commission
Somerville College
Woodstock Road
Oxford, OX2 6HD
Tel: UK+44 (0) 1865 280747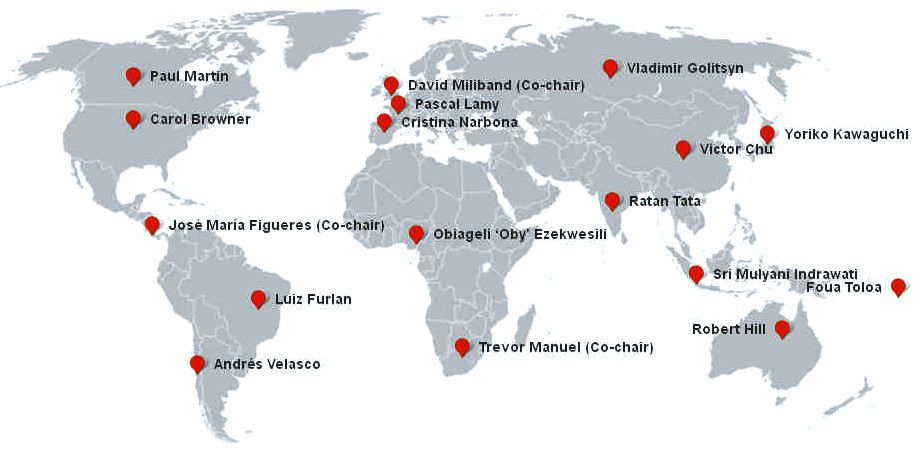 GLOBAL OCEAN COMMISSIONERS - A map of the world showing the location of the GOC's commissioners.
GLOBAL OCEAN COMMISSIONERS - CO-CHAIRS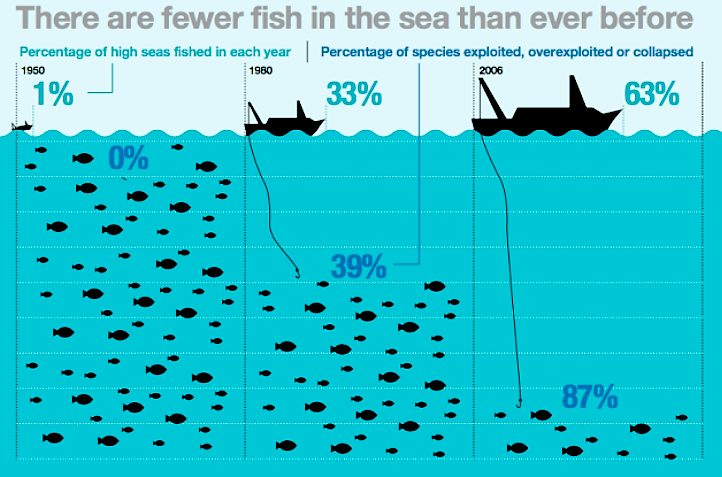 RICH COUNTRIES PAY ZOMBIES $5 BILLION A YEAR IN SUBSIDIES TO PLUNDER THE OCEANS - If industrial fleets weren't subsidized, they'd go out of business. Small-scale fisheries that don't need enormous amounts of fuel to catch huge hauls of fish - i.e. the ones using sustainable fishing practices - would then in theory thrive. Many of these fishermen are in poor countries whose governments can't afford to compete in the industrial looting.

Worse, there's a double-whammy zombie effect going on in the fishing context. Government subsidies to highly destructive industrial fleets don't just deprive small-scale fishermen of finite taxpayer dollars and edge them out of the market with cheap prices; they also rob them of current and long-term fishing stocks.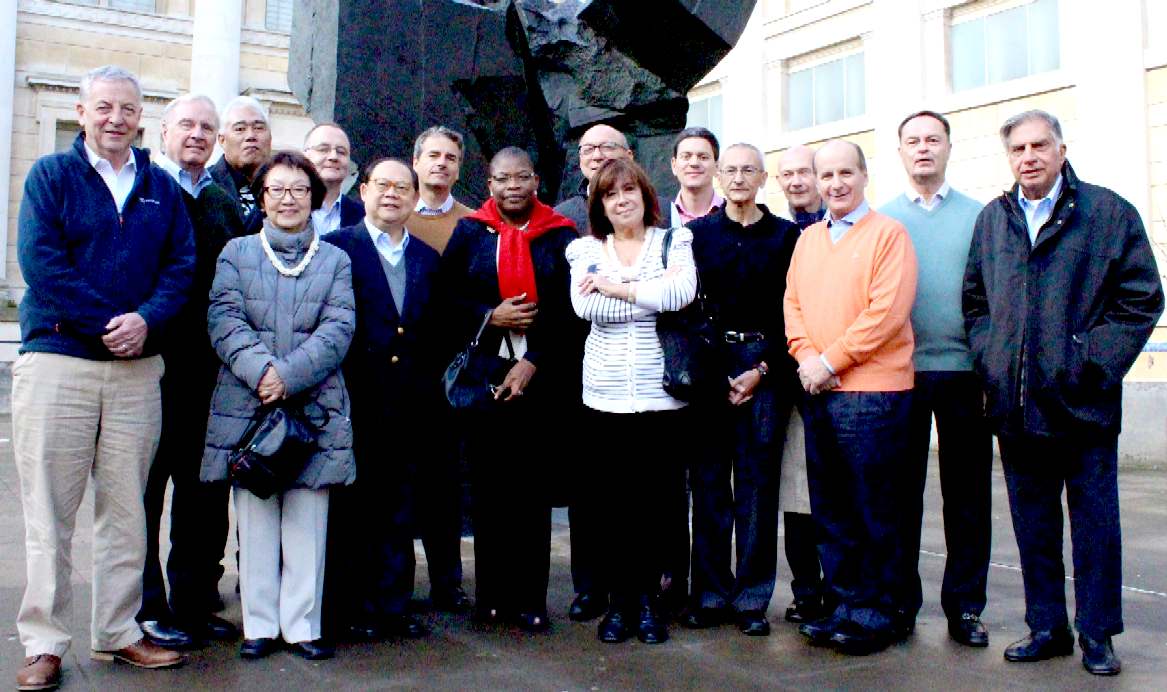 The Global Ocean Commission at its meeting in Oxford, 21st-23rd November 2013 (left to right) Robert Hill, Paul Martin, Foua Toloa, Yoriko Kawaguchi, Simon Reddy (Executive Secretary), Victor Chu, Andrés Velasco, Obiageli Ezekwesili, Trevor Manuel (Co-chair), Cristina Narbona, David Miliband (Co-chair), John Podesta, Pascal Lamy, José María Figueres (Co-chair), Vladimir Golitsyn, Ratan Tata.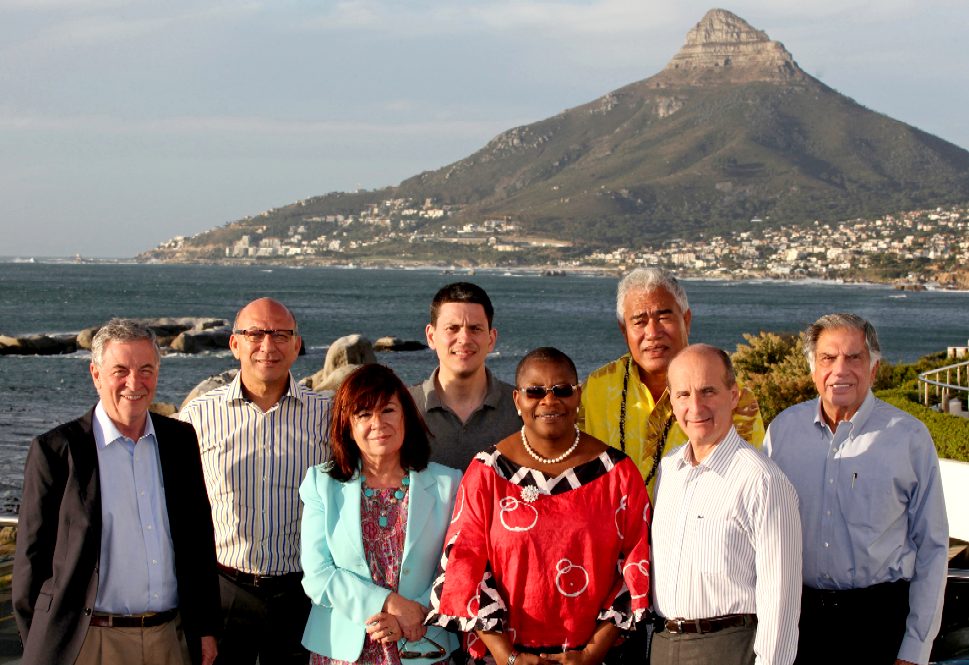 Members of the Global Ocean Commission at their inaugural meeting in Cape
Town, South Africa. Left to right: Robert Hill, Trevor Manuel (Co-chair), Cristina Narbona, David Miliband (Co-chair), Obiageli Ezekwesili, Foua Toloa, José María Figueres (Co-chair), Sir Ratan Tata.
LINKS & REFERENCE
Project Syndicate Andres Velasco
Telegraph US-royal-tour-Prince-of-Wales-makes-plea-for-cleaner-oceans
Prince-of-Wales-speech-hrh-the-prince-of-wales-event-titled-plastic-the-marine-environment-scaling
Daily Mail Charles-horrified-toll-plastic-dumped-sea-Prince-Wales-plea-solve-issue-sake-future-generations
The Guardian environment 2015 March 19 Prince-charles-calls-for-end-to-dumping-of-plastic-in-worlds-oceans
http://abcnews.go.com/US/wireStory/prince-charles-speaks-dangers-plastic-waste-oceans-29736519
National Geographic news 2014 June Global-ocean-commission-report-high-seas-fishing-environment
Virgin leadership and advocacy introducing global ocean commission
Wikipedia European_Commissioner_for_Maritime_Affairs_and_Fisheries
Reuters 2013 US oceans new global group to clean up
National Geographic 2014 global-ocean-commission-report-high-seas-fishing-environment
http://www.project-syndicate.org/columnist/andres-velasco
http://ineteconomics.org/people/andres-velasco
http://en.wikipedia.org/wiki/Andr%C3%A9s_Velasco
http://en.wikipedia.org/wiki/European_Commissioner_for_Maritime_Affairs_and_Fisheries
http://www.virgin.com/unite/leadership-and-advocacy/introducing-global-ocean-commission
http://www.scienceifl.com/ocean-plastic-pollution.htm
http://abcnews.go.com/US/wireStory/prince-charles-speaks-dangers-plastic-waste-oceans-29736519
http://www.globaloceancommission.org/
http://time.com/3750375/environment-prince-charles-oceans/
http://news.nationalgeographic.com/2015/03/150318-prince-charles-oceans-trash-plastic-britain/
http://en.wikipedia.org/wiki/Global_Ocean_Commission
http://www.itv.com/news/2015-03-18/prince-charles-makes-impassioned-plea-for-oceans-clean-up/
ACID OCEANS - ARCTIC - ATLANTIC - BALTIC - BERING - CARIBBEAN - CORAL - EAST CHINA - ENGLISH CH
GULF MEXICO - GOC - INDIAN - MEDITERRANEAN - NORTH SEA - PACIFIC - PERSIAN GULF - SEA JAPAN - STH CHINA
PLANKTON - PLASTIC - PLASTIC OCEANS - UNCLOS - UNEP - WWF